Start Alibaba Dropshipping Business ( 9 Easy Steps)
Alibaba was founded in 1999 and is usually cited as China's answer to both eBay and Amazon since it contains a vast online database of everything people want to buy in just one place.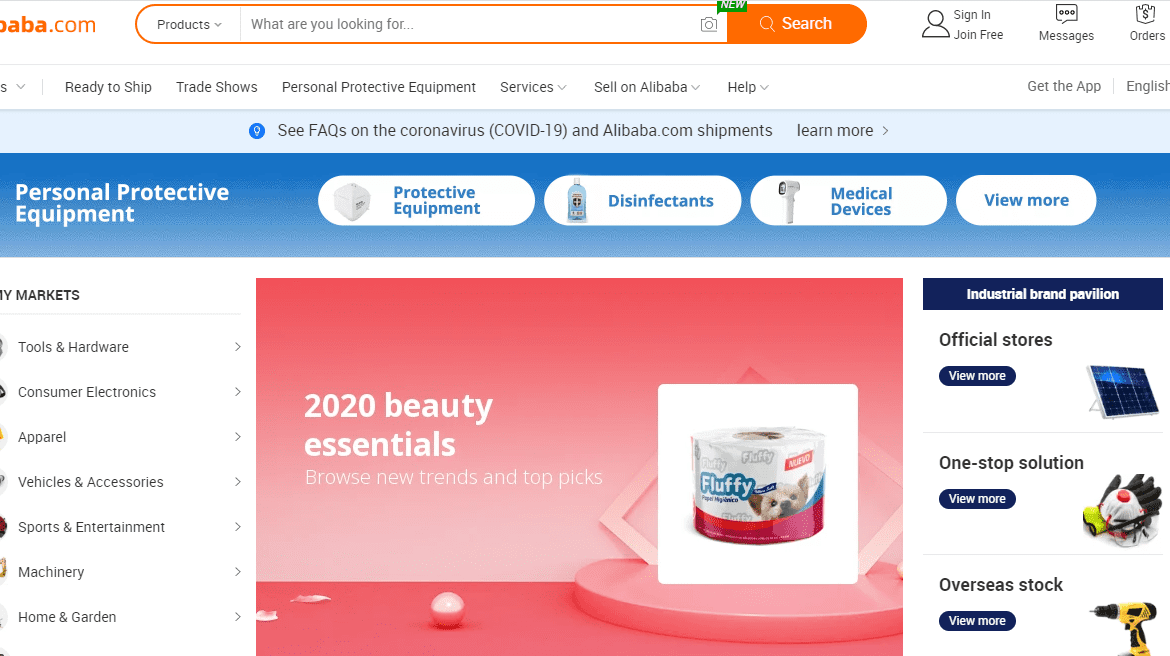 Alibaba dropshipping can be very lucrative if you find the right ways to do business and build an online eCommerce brand.
Alibaba is where you can source products from reliable suppliers and sell them in your store for a profit.
Once you learn how to use their dropshipping service, you can easily open up an online store, build an inventory of low-priced goods, and have your supplier deliver the goods to your customers once they order.
Table of Contents
Major Business Areas of Alibaba
Alibaba has some significant business areas that you need to be familiar with before considering venturing into the Alibaba dropshipping business model. Check them out below.
Lynx – Lynx is committed to providing Chinese consumers with a premium online shopping experience in making sure they purchase products from top brands. It also helps to ensure the cost-effectiveness of products through limited-time promos, along with consumer needs, to help provide products at a fair and favorable price.
Alibaba International Market – The Alibaba International Market is a dropshipping platform that serves millions of buyers and suppliers worldwide.
Taobao – It is a platform that displays millions of products and services to allow customers to choose what best suits their needs.
Ali Mama – Ali Mama is an online marketplace that helps to provide mobile marketing and PC services to sellers in the Alibaba trading market.
1688 – It is an Alibaba dropshipping platform that provides a channel for purchasing products from local wholesalers of businesses operating in the Alibaba retail market.
Cainiao Network is a subsidiary wholly owned by the Alibaba Group Affiliate. The main aim of this network is to meet the logistic needs of China's mobile and online commerce industries in the future.
AliExpress – AliExpress is quite popular since it is a global consumer retail marketplace. Consumers worldwide can purchase various products directly from manufacturers and wholesalers in China through Alibaba dropshipping.
Alipay – It helps to facilitate payments as it provides a convenient and safe way for mobile payment and the collection of services. Alipay is the main settlement method for sellers and buyers of Tmall and Taobao.
Alibaba Cloud – Alibaba Cloud Computing offers a definitive set of cloud computing services to help in supporting the participants of the mobile and online business ecosystem in Alibaba Group. This also includes the sellers and third-party businesses or customers.
The good thing is that Alibaba is rapidly developing and includes some great features, which we will list below.
Features of Alibaba that Make It Ideal for Dropshipping
Here are some features that make Alibaba stand out and ideal to consider the Alibaba dropshipping business model.
Alibaba has secured an "integrity pass" thanks to the Alipay platform that provides safety and security to both buyers and sellers on Alibaba Group. The service provided on Alipay is excellent and guarantees the best experience for buyers and sellers.
Alibaba Group's website has three teams: English, Chinese, and Japanese. This consists of a massive availability of customers and enables the exchange of information between buyers and sellers.
Alibaba has the world's largest Chinese forum, facilitating business meetings and friends. That has helped to create convenience for business owners globally.
Alibaba has also managed to narrow the distance between business owners and increase the site's visibility.
How to Start Alibaba Dropshipping
Unfortunately, Alibaba dropshipping is a manual process; you'll have to identify a product supplier that you want to sell, test their efficiency or legitimacy, and then start selling on your online store.
You also need to know that Alibaba does not offer any shipment tracking help, so you'll have to contact your supplier and request all that information.
Read Also:
Here are the steps you must take before launching an Alibaba dropshipping business.
1. Have a Computer and Stable Internet Connection
Launching an online Alibaba dropshipping business requires access to your computer and a reliable internet connection.
Since you'll be selling products online and dealing with a supplier from the other side of the world, you need to have means by which you can communicate with them and your customers.
That is why having your laptop and a reliable internet connection is essential.
All your work will be done through your computer, as you'll also be marketing and handling customers online from your computer.
Therefore, you must ensure you have these two things before you consider launching a dropshipping business.
2. Choose a Product to Sell in Your Niche
The first step with Alibaba dropshipping is identifying your niche and deciding on the product you want to sell in your store.
There are plenty of niches to choose from, and you can also consider getting into a niche you are most passionate about.
Once you decide on your niche and the product you want to sell, the next step is to log on to Alibaba and find a reliable supplier.
3. Find a Reliable Alibaba Supplier
Finding a supplier is one of the most crucial steps to launching your Alibaba dropshipping business. You have to be extremely careful and choose a reliable supplier.
There are thousands of suppliers on Alibaba. However, you need to make sure that you select a highly-rated supplier with good feedback. A supplier with good ratings shows they are reliable and work well with businesses.
Sign up for a free trial and enjoy 3 months of Shopify for $1/month on Select Plans.
You need to know that a supplier can make or break your eCommerce business, so being careful in this process is essential.
Choosing a good supplier will significantly contribute to the growth of your business due to proper communication, on-time product delivery to your customers, and high-quality goods.
Therefore, when choosing a supplier, these are some of the factors you need to consider to help you have a successful business overall.
4. Product Descriptions
Product descriptions are also vital for your online store. You must ensure your customers have the best information about the products you sell when they visit your store.
Therefore, once you set up your store, find a supplier, and launch your business, ensure all the products have top-notch descriptions to convince visitors to make a purchase.
Jasper Ai helps you write 10x better content highly optimized at a fraction of the cost of a human copywriter. It's a piece of software that uses artificial intelligence to generate winning marketing copy…on demand…in under 30 seconds.
Visitors need to feel that they are buying a high-quality product. The only way to ensure this is by having well-written product descriptions that fully explain your products efficiently.
You can craft the product descriptions yourself or hire an expert writer to do the work for you.
Product descriptions help sell your items, which is why it is so important to consider this in your eCommerce business.
5. Setup Your Website
Once you have everything needed to start selling on your online store, the next important step is to set up your website where customers can come and buy from you.
There are various platforms where you can set up your Alibaba dropshipping business. These platforms include Shopify, Amazon, and eBay, among others.
The three platforms mentioned above help to make it easier for you to dropship products from Alibaba directly to your customers.
These platforms make it convenient for and almost automate all the work.
That means using them helps lessen the work as you can assign others the work you cannot do. 
Dropshipping can also be an automated business, which makes this business model very attractive and lucrative.
You must ensure that you've conducted thorough research and know how to handle this type of business before getting into it.
6. Order Fulfillment
Order fulfillment is also a key factor to consider for your online store. Alibaba dropshipping requires manual order fulfillment unless you use platforms like Shopify, Amazon, or eBay.
However, there are also other fulfillment services that you can hire to assist you in this process.
When choosing a fulfillment company, you must ensure they are reliable and their pricing fairly set. Some of the best fulfillment companies to consider include:
ShipBob
ShipMonk
Easyship
FedEx
Rakuten super logistics
Red stag fulfillment
Xpert fulfillment
Whiplash
Shipwire
There are many other fulfillment companies to consider. However, the ones we've mentioned above are the most popular and reliable fulfillment companies you can check out to find out if any of them is suitable depending on your business needs.
7. Product Pricing
Product pricing highly depends on how much your supplier charges you and the profit margins you set for each product listed on your online store.
You need to consider setting fair prices for all your results. This is an area where most eCommerce owners tend to find difficulty since most customers prefer cheap items.
However, what matters most is the quality of the products you are selling in your store.
If you sell high-quality products, customers wouldn't mind so much about the price because they know they are getting the best products. Therefore, this is something you have to check with your supplier.
Once you choose a supplier, we highly recommend testing their product by shipping them to your place. This will enable you to look closely and find out if the supplier offers high-quality products.
Doing so will give you a better idea of how to set up the price for the product to ensure you are fair to your customers.
8. Have a Solid Marketing Strategy
Marketing is an essential factor to consider when running an online store. Without marketing your products and brand, reaching out to more customers and increasing sales with time is impossible.
Therefore, you need a solid marketing strategy to popularize your brand and grow your business long-term.
You can implement many marketing strategies in your store, the first being social media marketing.
Social media has proven over the past few years to be an effective way to reach more customers globally and make your brand popular.
The likes of Facebook, Instagram, and Twitter have managed to increase the revenue of many brands, and we believe they can come in handy for your online store.
Therefore, we highly recommend learning as much as you can about marketing on these different social media channels to make your store known, thereby helping to win more customers and increase your sales.
First, you must create a Facebook page for your business and Instagram and Twitter pages.
After setting up the pages, include all the information about your store and the products you sell, and start marketing them effectively.
With time, these social pages will grow and gain more followers if you offer your customers the best products and services.
9. Customer Service
Customer service also plays a massive role in your business. Running an Alibaba dropshipping business requires a lot of effort and excellent customer support.
Remember, there are times when customers file disputes and request refunds or product returns. Therefore, you need to find the right solutions to handle such issues.
You should provide several means by which customers can contact you on your site in case of any questions or issues.
This will significantly help you build a strong relationship with your customers since they know they can easily contact you when needed. Also, ensure that you respond fast to customer queries.
If you are too busy with other stuff, you can assign the work to a virtual assistant providing customer support on your behalf.
Conclusion On Alibaba Dropshipping
The Alibaba dropshipping business model is a lucrative way to make money online. However, it requires considerable effort and an entrepreneurial mindset to help you achieve a successful business.
But this doesn't necessarily mean that you won't achieve success as a beginner.
As a beginner, you need to think outside the box, be open to learning new stuff, and always have the zeal to scale and grow your business.
Small Request
Kindly share it with your friends. Especially the ones you believe need this information. Sign Up Now and Get your first 3 months for only $1 monthly.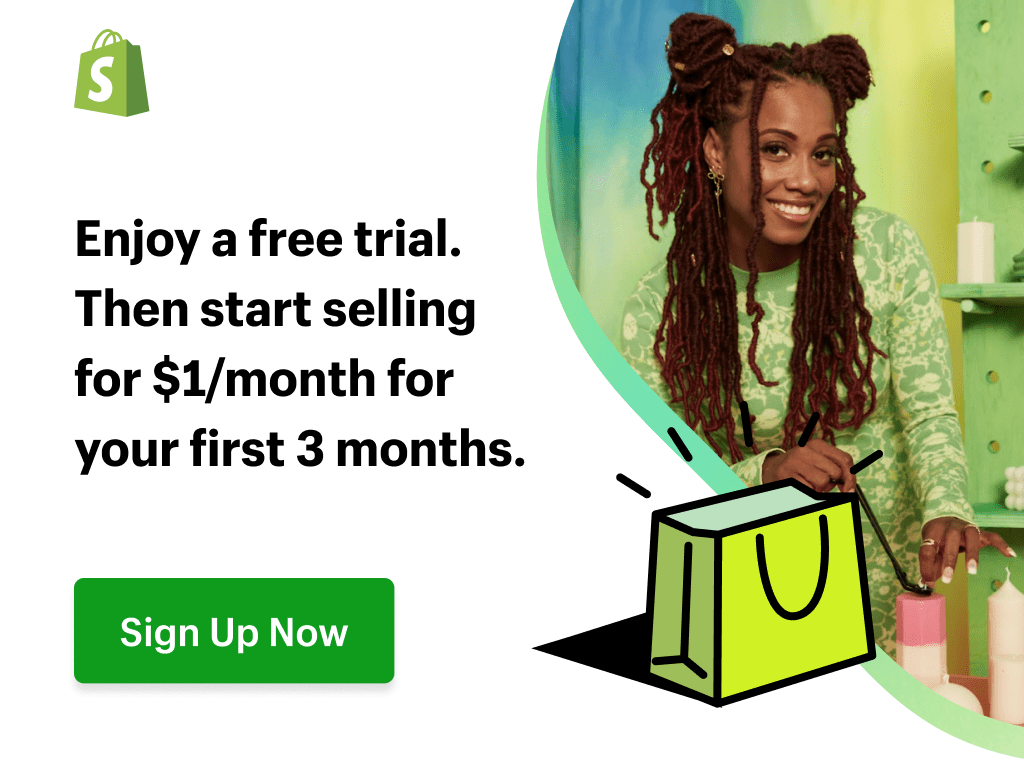 Sharing this information with others can make a huge difference. You may ask why.
Well, the truth is, my main aim is to provide the best information about drop shipping for both beginners and experienced dropshippers.
And I plan to continue doing so for as long as I can.
I would also like to thank those who support my work by reading and sharing my content.
Trust me, when you take your time to share, it will greatly help me and others who need this information.
Here are some great suggestions:
Pin it
Share it on another blog.
Share on Facebook (Share it with friends and even on Facebook groups)
Tweet it
Stumble it
This will only take a few seconds of your time, and I would appreciate it.
I appreciate you a lot. Thank you!
Join my Shopify dropshipping group mastermind and follow my blog to learn more about Shopify tips, dropshipping guides, tricks and checklists, and e-commerce in general.
If you enjoyed and learned something from this post, you can get me updates for free!
I send out email newsletters about new blog posts, tips, and tricks to help you grow your dropshipping business, new YouTube videos to give you more insights into the e-commerce market, and much more.
If you enjoyed reading this, you could also join my Facebook group. Thank you for reading how to make money dropshipping online from the comfort of your home.
Click here to Join My Facebook Mastermind Group