What Is Alibaba Dropshipping Center? (How To Use It)
Alibaba's Dropshipping Centre is a new feature of the Alibaba e-commerce platform that allows you to sell products without handling shipping or inventory.
Like Aliexpress dropshipping business, Alibaba has partnered with woo-commerce to allow WordPress users to find and sell products on their WordPress stores.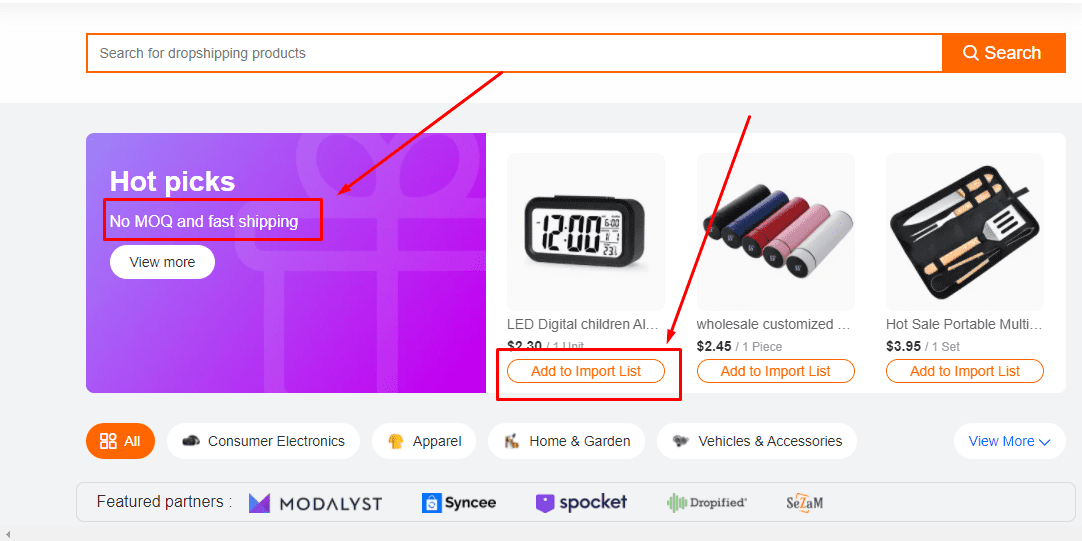 At the moment, it's the only WordPress via woo-commerce that can connect to the platform.
You can create a store, select products from different suppliers, and add them to your store.
Then customers will be able to buy products directly from your store with the options above it.
Alibaba Dropshipping center helps you sell directly to your customer without any additional costs.
This new feature aims to help every business owner expand their business and reach millions of buyers worldwide.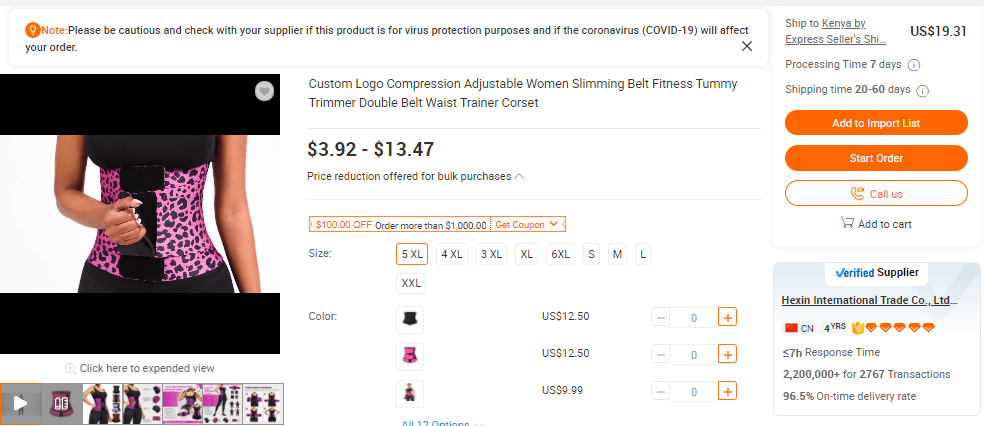 The Alibaba dropshipping center offers a full range of affordable products for dropshipping business owners who use woo-commerce or do WordPress dropshipping.
Alibaba dropshipping Vs. Aliexpress Dropshipping
Aliexpress dropshipping can be more expensive than Alibaba dropshipping, and it depends on what you sell in Aliexpress vs. Alibaba.
Aliexpress sellers pay rent to Aliexpress but not Alibaba, and they have lower prices due to no overhead costs.
Also, there are frauds on Aliexpress that try to make good money with stolen products, while on Alibaba, you can't do that even if you wanted to.
Just like Aliexpress dropshipping center, the newly launched Alibaba dropshipping center is here to help create a conducive environment for dropshipping businesses, more so those using the woo-commerce WordPress plugin.
Alibaba dropshipping center help reduce costs while ensuring high-quality service to the customer!
Alibaba Dropshipping Center brings you a wide range of products that you can use to start your own dropship business.
Alibaba Drop shipping is a supply chain and procurement system that allows sellers to ship products directly from manufacturers or factories to customers anywhere globally.
Traditionally it takes time for the products to get from China to the customers.
Also, due to the high transportation costs and high duties charged by Chinese Customs, shipping fees can be relatively high.
Through dropshipping, you don't need to worry about that anymore! All you have to do is import your products into your Alibaba dropshipping center account connected to woo-commerce; you can then push the product to your WordPress site and start selling within seconds.
You can find everything on Alibaba dropshipping centers, from smartphones and clothing to toys and furniture—and it's all available at a fraction of the retail price.
Whether you're looking for a specific product or have an idea for a new line, starting an online business with dropshipping can be incredibly profitable for you.
Alibaba Dropshipping Center Features: Search Tab
The Alibaba Dropshipping Center shows you hot selling products from suppliers in China who can drop-ship directly.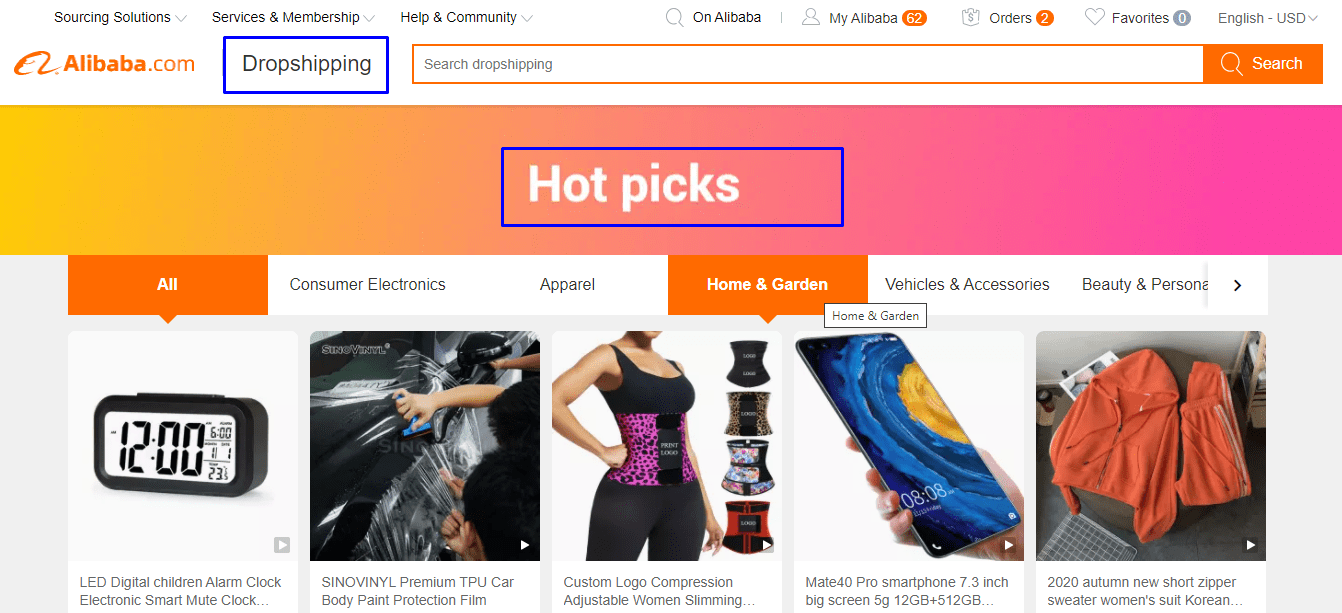 The interface is very user-friendly; type in the keyword or niche and be directed to hot selling items that are the best for your business.
Based on ratings and reviews, switch between countries to find high-quality products with no minimum order quantity (MOQ).

Click 'Search Products' You can then click on add to import product, which will, in turn, add the product to your import list.
Import list
The Import List section on Alibaba dropshipping center allows you to access the product that has been imported into the import list.
You've spent quite some time researching products and Alibaba suppliers, and now it's time to edit the products in your import list then publish them for sale on the store front end.
This exclusive feature enables you to add as many products as you want from the product search page to the import list page. The Import List column will show all products added to the import list but not published on the front end.

After adding a product you found through the Alibaba dropshipping center search tab, you may want to write your description to add more value.
If you wish to add your mark-up to a product's price, use the price field and enter the desired % over the cost. Once you've added products from an Alibaba source into your import list, they'll appear in the live store front end after publishing it.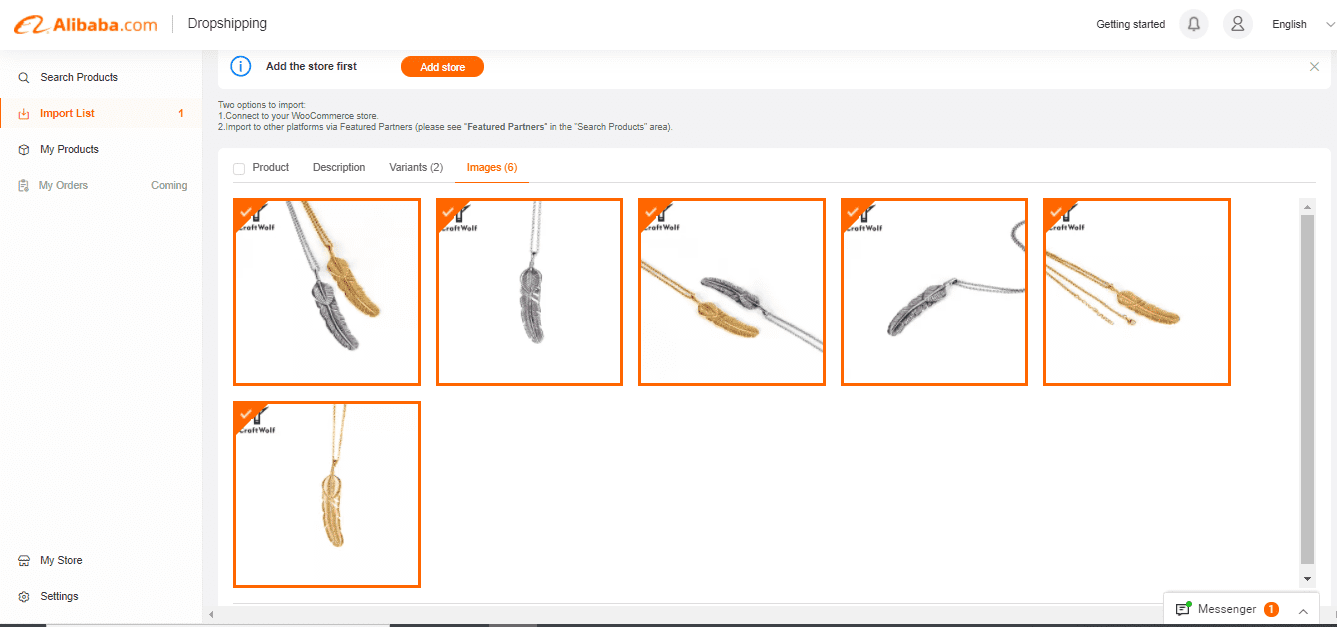 You can change the product name in the import list, the product price you want to sell it at, and the suitable collection.
Then you can edit the details, add the mark-up, and you are ready to go.
My Product Section
After editing the products in your import list, the next step is to publish the products to the store. All the products in your store appear under my products section.
You can choose to publish all products in one click by clicking on the button "Publish all Products with Variable Setting," or you can go on and publish a product one by one.
When you click on the 'Publish Product' button, the system will start communicating with Alibaba and saving the product information to the database.
When publishing finishes, a new data line is created under the 'My Products' section.
My Products section shows all the active products live on the store front end.
All the edited products, pricing set up, and ready for sales are aligned in my products section in the back-end office of the Alibaba dropshipping center.
The products shown in this area are 100% done in terms of editing the product names, setting up the new product prices, removing brandings from the product images, and writing a high-quality product page with a clear call to action.
The products on the Alibaba dropshipping center are all high-quality products with high demand.
They are chosen based on high search rankings with a current 4.9-star rating or above.
Included are searching results for the keyword category, the product description, similar items, price comparison, and main keywords in the product name.
My Orders:
Alibaba dropshipping center lists all the products that you want to dropship.
Still, it only contains readily available products that quickly ship from local suppliers to avoid delaying your orders for weeks.
Shows all active, fulfilled, and canceled orders; you can filter by time, product type, etc.
My store:
You can connect to the store to Alibaba fo h products to be live; you can only connect to one store. To add another store, disconnect the current store first.

Alibaba dropshipping has partnered work with other dropshipping apps that, when authorized, connect your Shopify store with Alibaba.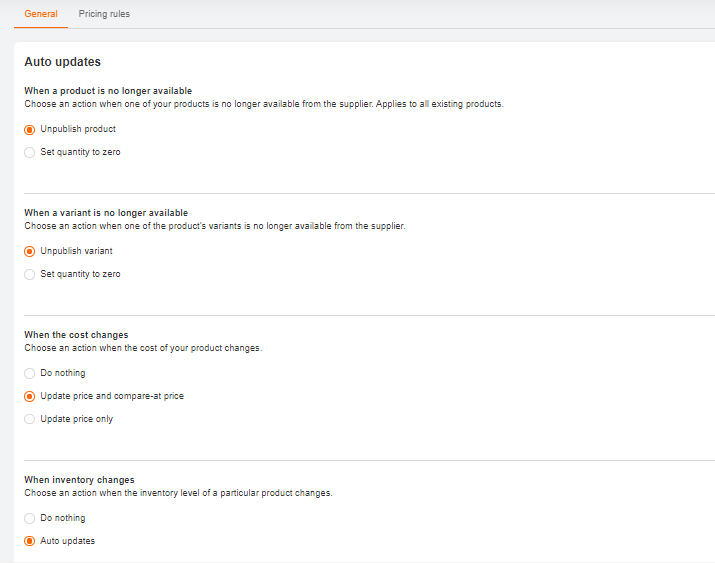 You can also change product setting ,change pricing rule and configure product page and how you want your store to look like.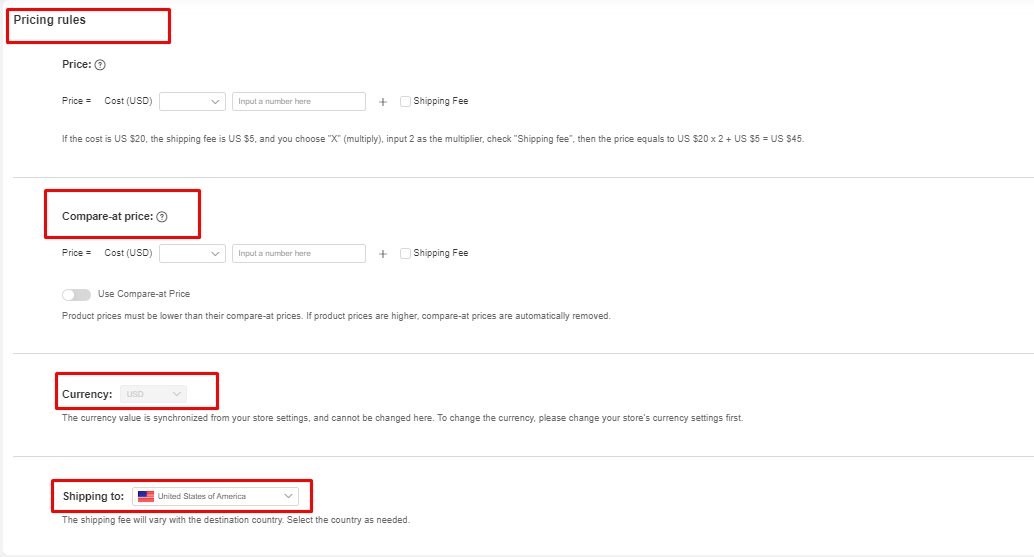 If you love WordPress and in love with dropshipping business but tried Aliexpress drpshipping and failed,here is your chance to join alibaba dropshipping center.
You can now connect your Shopify store to Alibaba using the featured available drop shipping apps on Alibaba dropshipping center. You just have to authorize the app to connect to Alibaba and boom you are good to go.
This new initiative has been launched to ensure that dropshipping business owners can seamlessly list t products on Shopify or woocommece just like they do with Aliexpress dropshipping center, it is now possible to dropship products from Alibaba to Shopify, this wasn't possible a few years back.
We all know Alibaba deals with bulk orders and not a retail store, so having this feature incorporated on the platform is a plus for dropshipping business.
Read Also:
Drop-shippers need only import the product then add the description, cost, and photos before listing it for sale, just like we use Oberlo dropshipping app, you are required to edit product description or write your own description, you can either hire a copywriter or use Jasper to do the work for you at half a cost.
What do you think about this new feature on Alibaba? Let me know in the comment section below.
Small Request
Kindly share it with your friends. Especially the ones you believe need this information. Sign Up Now and Get your first 3 months for only $1 monthly.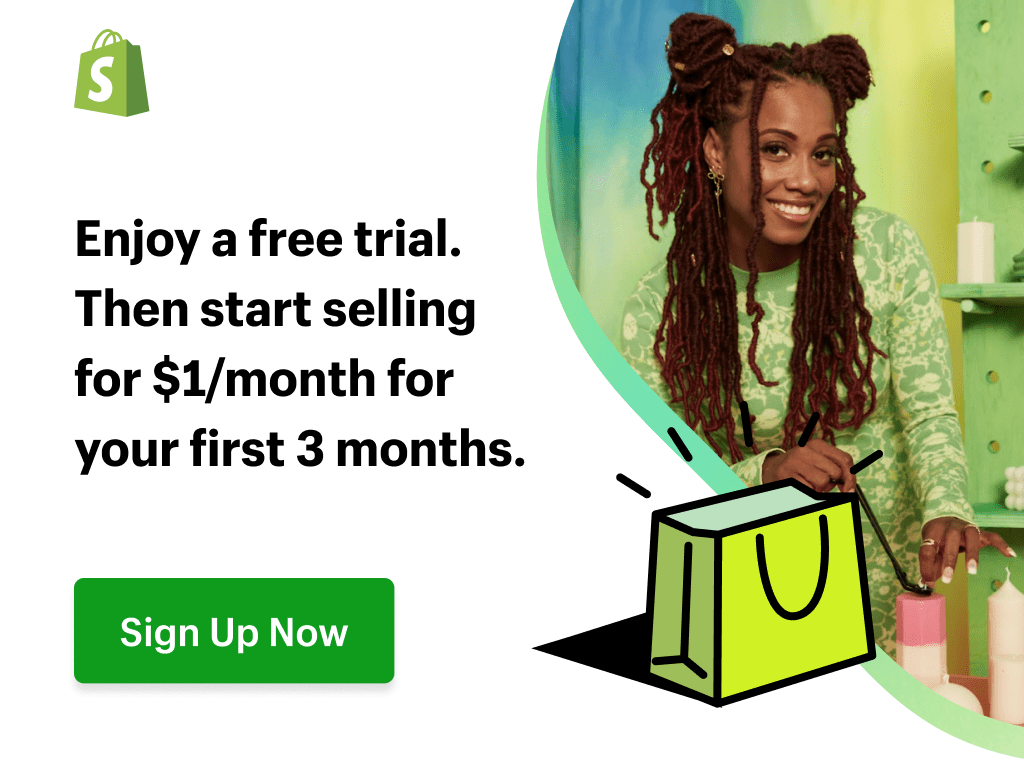 Sharing this information with others can make a huge difference. You may ask why.
Well, the truth is, my main aim is to provide the best information about drop shipping for both beginners and experienced dropshippers.
And I plan to continue doing so for as long as I can.
I would also like to thank those who support my work by reading my content and sharing it.
Trust me, when you take your time and share, it will help a lot, not only for me but also for others who may need this information.
Here are some great suggestions:
Pin it
Share it on another blog.
Share on Facebook (Share it with friends and even on Facebook groups)
Tweet it
Stumble it
This will only take a few seconds of your time, and I would appreciate it.
I appreciate you a lot. Thank you!
Join my Shopify dropshipping group mastermind and follow my blog to learn more about Shopify tips, dropshipping guides, dropshipping tricks and checklists, and e-commerce in general.
If you enjoyed and learned something from this post, you can get me updates for free!
I send out email newsletters about new posts published on the blog, tips, and tricks to help you grow your dropshipping business, new YouTube videos to give you more insights about the e-commerce market, and much more.
If you enjoyed reading this, you could as well join my Facebook group. Thank you for reading how to make money dropshipping online from the comfort of your home.
Click The Image To Join My Facebook Mastermind Group