Top 10 Best Drop Servicing Niches To Start In 2020
You need a good drop servicing niches in order to be successful starting and running a drop servicing business in 2020.
Choosing a niche is the most crucial factor you need to consider before starting any business.
In most online businesses, when you identify your niche and launch, you have a high potential of succeeding than running just general business.
The best drop servicing niches are in plenty, but you need to ensure you select a niche that you are knowledgeable and passionate about.
You need to choose a niche that you fully understand to avoid being bored by it later on or being overwhelmed with the fact that you don't have any idea about how that area functions.
Drop servicing is quite similar to dropshipping in terms of idea, but it only differs in various aspects.
If you don't know about the drop servicing business, you can check out this article that I wrote explaining everything about that business and how it works.
Here, we will review some of the top 10 best drop servicing niches to consider getting into and running your own online business.
So before we look into these niches,check out Top 10 Drop Servicing Ideas To Start Online Right Now
Check them out below.
1. Programming
Over the years, programming has transformed in a significant way, and it is one of the most in-demand services on the market. Companies are striving to build their online presence and provide customers with the best convenience.
Therefore, choosing this niche when you want to start a drop servicing is the best decision. Programming is creating or designing computer programs that can be executed by users.
Therefore, when you select this niche, you need to know how it functions and all the customers' needs to run their businesses.
It is among the high ticket services that you can drop service without knowing how to code. There are plenty of programming markets since the world has gone digital, and most businesses want their presence to be felt online.
You need to ensure that you provide high-quality services and attend to your customers in the right manner. That means you need to select experienced programmers to outsource your clients' work. Some of the services you can provide in this niche include:
Chatbots
Web programming
Shopify customization
Mobile app development
2. Digital Marketing
Digital marketing is also one of the best drop servicing niches to consider. It falls around marketing that requires internet and digital-based technologies and online presence.
It is actually one of the most trending niches in the drop servicing industry. It is also a highly-demanded service that many companies are looking for, provided they find the right expert. Before getting into this niche, I would advise you to conduct thorough research to ensure that you can
provide your clients with excellent service once you start. What makes this niche convenience is that you work remotely in your home and serve clients conveniently.
There are plenty of options to consider when it comes to this niche, and the best thing is to narrow down on the kind of digital marketing services that you offer. Some of the optional services to consider in this niche include:
Lead generation
Instagram marketing
Content marketing
Social media marketing
Facebook marketing
YouTube marketing
Digital marketing is an excellent niche, and there's a ton of information online about how it works. Also, there are many experts you can outsource the work to at a convenient cost to help you make a considerable profit.
3. YouTube Intros
YouTube is a popular website where most people watch video tutorials, entertaining videos, and music videos from their favorite artists. A lot of people have started their YouTube channels, and this has created plenty of competition.
YouTube intros are quite crucial, and frankly, most YouTube beginners don't have the best intros in their videos.
This is where you come in as a person that provides drop servicing services for YouTube intros. A lot of YouTubers have ugly intros, and if you love the video industry, then this is a niche that can work perfectly for you.
All you have to do is ensure you conduct thorough research and find YouTubers with 2000 and above subscribers, check their intros and if you think they are not up to par, head over to the about section on their channel and send them an email.
This is a service that you can offer at a very considerable price and make a good profit. For instance, you can charge between 100 to 200 dollars, and outsource the work from Fiverr at around $50.
The good thing about this service is that you don't need to have money for marketing. However, that may take a lot of time for you to see some good returns.
4. Graphic Design
Graphic design is one of the best drop servicing niches and in-demand services globally. Graphic design is one of the best ways companies can brand their products and services conveniently.
Therefore, since it is part of marketing, that means that its demand can land you plenty of work from multiple clients, and scaling it would even be easier once you build your name in the industry.
Graphic design helps to solve a problem through visual typography, communication, illustration, or photography. That means you can jump into this niche right away, provided you know the right ways to serve your customers.
You can hire skilled and well-experienced graphic designers to outsource the work to and make sure you deliver excellent services to your clients.
What you need to do when it comes to running a drop servicing business around this niche is to make sure you have designers who clearly understand their line of work and can prove their skills efficiently.
This way, you won't have to go through clients' disappointments when you outsource the job to your designers. It is a crucial niche that requires the utmost attention to detail and excellent creativity.
5. LinkedIn Resume and Profile Writer
LinkedIn is a popular social platform that is known for business purposes and has managed to gain immense popularity globally.
As such, a lot of people strive to make a good impression on the platform with one of the ways is the fact that they ensure their resumes and profiles are up to par.
This is one of the best drop servicing niches you should consider getting into if you are creative and have a way with words. The shift happening in social media is striking, and it's creating a lot of opportunities on the market.
Therefore, you can leverage such opportunities and ensure you win clients through your services. You can offer resume and profile customization services to help people have the best profiles on LinkedIn.
LinkedIn is a unique platform since it provides people with job opportunities, projects, and connections with other prominent professionals.
With this in mind, you can strive to make sure you understand what clients need and the best to customize profiles to help your clients have an excellent first impression. Once you provide top-notch services, it can help to popularize your services, thereby gain more clients and scale your drop servicing business.
6. Data Entry
Data entry is also a popular service globally, and most people or companies highly demand it. Therefore, this is also an excellent option to consider when you want to start a promising drop servicing business. Although there are plenty of other niches to consider, this is also very promising and can be a very profitable business niche.
There are many data entry jobs out there, and all you have to do is ensure you understand how this industry works to be in a better position to assist your clients.
Having a bit of knowledge is essential so that you can serve clients effectively and make sure they are completely satisfied.
If you decide to start a data entry drop servicing business, you can head over to Fiverr and find a competent freelancer that offer such services at a reasonable cost, and then hire them to do your clients' work.
However, you need to ensure the freelancer has the right experience and skill for the job to avoid messing up your brand. You also need to ensure the freelancer charges reasonable costs to help you get profit on your orders. You should also ensure that you do proper research to understand how to go about the business.
7. Songwriting Niche
Songwriting is also one of the best drop servicing niches to consider getting into. Although many people don't take it seriously, if you manage to create a well presentable songwriting business, you can make considerable money.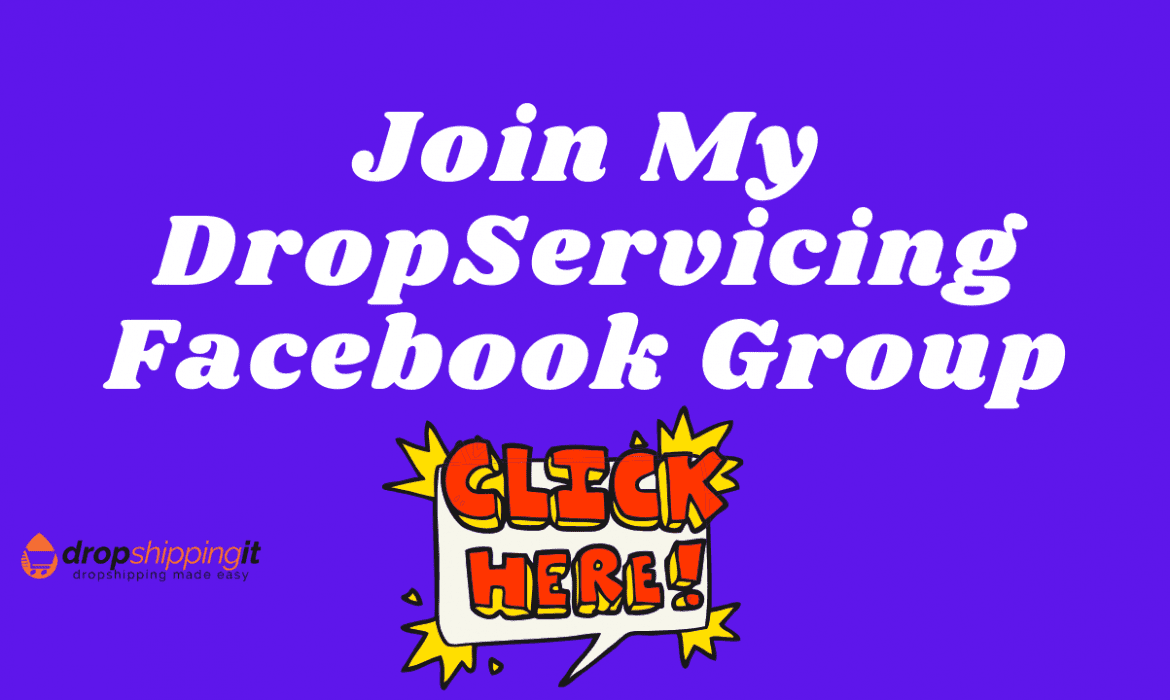 Many people want to be musicians and make hits, but they don't know how to write songs. This may be an advantage for you if you know to craft good songs that people love. You can set up your own songwriting drop servicing business and provide customers with the right services.
However, even if you don't know how to write songs, you can outsource the work to freelance songwriters and make profits. Most singers who don't know how to write or compose a song usually look for companies or freelancers that offer such services. You can find plenty of freelancers who offer such services on Fiverr and hire them to deliver the work to your clients.
8. Amazon Listings and Product Descriptions
Amazon is a popular eCommerce website that sells millions of products globally. That means thousands of sellers on the platform want their products to be found by customers.
This is a huge advantage that you can consider if you know how to craft high-quality product descriptions. You can start a drop servicing business around this niche and offer such services to Amazon sellers.
All you have to do is search for sellers on Amazon who don't have descriptions of their products or even companies with products with written descriptions and pitch your services to them.
You can find sellers with poorly-written descriptions on their products, and then contact them to inform them about the services that you offer. That can help you land plenty of clients, and even scaling your business will be much easier.
9. Book Narration
Books will never go out of fashion, and that's a fact. People will always be learning and seeking knowledge every day, plus more talented writers will always come up to offer their books to others globally.
Therefore, this is an evergreen niche that you can consider getting into if you are planning on starting a drop servicing business. A good platform is Amazon Kindle, which has provided a place for people to read books.
Most of the books offered on Amazon Kindly are listed on their audible section or sold as audiobooks on other websites. Therefore, you can consider providing book narration services to authors on your own site.
You can launch a drop servicing business that offers book narration assistance to writers and outsource the work to an experienced professional to help you out. This can be a lucrative business to consider and might even grow to become huge and popular.
10. Album Cover Design
A lot of singers and musicians lack the skills to design their own album covers. Therefore, this is an advantage for you to take and start offering such services to people globally on your website.
It is one of the best drop servicing niches and has proven to provide considerable profits for those who operate in this niche.
Although you can't expect popular musicians to order this service from you, however, the newbie singers are in plenty, and you can turn out to get tons of orders.
For this service, you can charge anything between 50 to 100 dollars and outsource the work to freelancers on Fiverr or other platforms for a lesser fee.
Check out: Drop Servicing Vs Dropshipping: Which One's Profitable To Start?
The good thing about this niche and business idea is that once your brand grows and you become popular as the go-to album cover design place, you can increase your rates.
Conclusion on Drop servicing niches
The best drop servicing niches highly depend on your preferences and what you're passionate or knowledgeable about. However, this is an important business that you need to take very seriously and ensure everything is done right.
Are you ready to start your drop servicing business? The best platform that will skyrocket your drop servicing website is Kartra.
Kartra is the Shopify for drop serving. If you want all in one drop servicing platform, then try out Kartra 14 days Free trial.
I build my drop servicing websites on Kartra, which is the best software for drop servicing so far.
Read: Kartra Review: The Tool Giving Shopify Sleepless Nights
It's like the Shopify but for drop servicing. Sign Up Today For A 14 days trial for $1.Click Here To Join Kartra Start Today 14 Days Free Trial
Small Request
Did you enjoy this post? Kindly share it with your friends. Especially, the ones you believe really need this information.
Sharing this information with others can make a huge difference. You may ask why?
Well, the truth is, my main aim is to provide the best information pertaining to drop shipping for both beginners and experienced dropshippers.
And I plan to continue doing so for as long as I can.
I would also like to thank those who support the work I do through reading my content and sharing.
Trust me, when you take your time and share it will help a lot not only for me, but also other people who may really be in need of this information.
Here are some great suggestions:
Pin it
Share it on another blog
Share on Facebook (Share it with friends and even on Facebook groups)
Tweet it
Stumble it
This will only take a few seconds of your time and I would really appreciate.
I appreciate you a lot. Thank you!
Join my Shopify dropshipping group mastermind and follow my blog to learn more about Shopify tips, dropshipping guides, dropshipping tricks and checklists, and e-commerce in general.
If you enjoyed and learned something from this post, you can get updates from me, free of charge!
I send out email newsletters about new posts published on the blog, tips, and tricks to help you grow your dropshipping business, as well as new YouTube videos to give you more insights about the e-commerce market, and much more.
Click The Image To Join My Facebook Mastermind Group