Drop Servicing Vs Dropshipping: Which One's Profitable To Start?
Are you looking for the right information about drop servicing vs dropshipping?
You are in the right place. The online world presents people with plenty of opportunities to make money.
You can make money from wherever you are, provided you have a computer and internet connection.
The good thing about making money online is that it allows you to be free and flexible, which means you can work anytime and from anywhere you are – even while traveling.
Drop servicing and dropshipping are some of the ways you can make money. Although these two business models sound similar, they tend to differ in various ways.
With drop servicing, you offer services and then outsource the work to freelancers to make a profit.
However, with dropshipping, you are dealing with products and letting suppliers of the products you are marketing ship them directly to your buyers.
As you can see, these two business models are quite different since one of the models deals with services, and the other business model deals with products.
Some people may be making a killing in terms of sales in the eCommerce sector, while others may be making so much money just from developing apps and software.
Therefore, you have to be crucial about which business model you get into if you want to avoid future regrets.
Drop servicing vs dropshipping are two of the most popular business models that can make you a seven-figure income. However, to help you get the most from either of them, you need to know their differences and determine which is best suitable for you, depending on your preferences.
Drop Servicing
Drop servicing is also known as service arbitrage, and this means that you can sell services to customers without doing it yourself but contracting a third party person to do it for you.
Here is an example:
Let's say that you are promoting an agency that helps small businesses market their products and services.
That means each of the small businesses that request your services will have to pay you directly. Once you receive the payment, you can pay a freelancer to do the work for you at a lower cost and profit from that.
Sounds easy, right? Well, it is. Most people are always comparing drop servicing vs drop shipping to understand the most profitable business.
The good thing about drop servicing is that you can outsource the work to a third party freelancer at a lower cost than you charged your clients. That enables you to make a significant profit from every order placed by your customers.
How to Start a Drop Servicing Business
So, drop servicing vs dropshipping – which is easy? Starting a drop servicing business is quite easy.
The good thing about this business model is that it doesn't require high startup costs.
You can start with a minimum budget and then scale gradually as your business grows and becomes popular.
Read : How To Start A Drop Servicing Business From Scratch in 2020
Here are some of the steps that you need to take to start a drop servicing business.
1. Select a Niche
Before comparing drop servicing vs drop shipping, you need to know that the drop servicing business also involves selecting a niche that suits your preferences. What are you most passionate about?
If you are a tech enthusiast, you should offer services around the tech niche since you might have considerable knowledge in that area.
Check out: Top 10 Drop Servicing Ideas To Start Online Right Now
If you enjoy marketing, you can launch a drop servicing business around the marketing niche and offer advertising services to individuals and companies.
Therefore, choosing a niche is crucial to help in the success of your drop servicing business.
2. Create a Website
Once you've chosen your niche, the next step is to create your website where you'll be offering your services. You need to have a site where customers can come to see the services you are offering and make orders.
You can still operate through social media and market your services. But, the good thing about having a website is that it makes you look professional and trustworthy. However, you need to ensure that your site is well-designed and is responsive to all devices.
3. Define Your Services
After you've created your website, the next thing to do is defining your services. Since you have already selected a niche, deciding the kind of services that you want to offer customers won't be so difficult.
For instance, if you choose the marketing niche, you can offer digital marketing services like Facebook advertising, Instagram marketing, and content marketing services.
4. Set Your Rates
After choosing your niche, setting up your website, and defining your services, the other step that you need to take is to set your rates. You need to inform customers who come to your website how much you charge.
When it comes to setting your rates, you have to consider the fact that you will be outsourcing the work, which means you have to charge considerable fees for the services you offer.
Avoid setting your rates too low and too high. You need to offer fair and affordable rates if you want to attract clients. However, the good news is that you can increase your rates with time once your brand becomes popular and you have consistent clients.
5. Market Your Services
Once you've set up everything in your drop servicing business, the other crucial thing you need to consider is marketing the services that you are offering. You may have a solid business, but if you don't create awareness about the products or services that you are offering, it might be difficult for customers to find you.
That is why marketing your business is critical. You can market on social media channels and other sites or even ask your customers to refer their friends. When you create awareness, it makes your brand popular, thereby helping you to gain more customers and increase your revenue.
6. Offer Excellent Customer Support
Excellent customer support is also a crucial factor to consider. The last thing you want is to end up having a lot of complaints from customers about how you handle them or how you offer your services. Make sure that you respond to customer emails and orders fast and also deliver work on time. When you build a solid reputation, it will be easier for customers to refer their friends and family members to you who may require your services.
Advantages of Drop Servicing vs Dropshipping
When you compare drop servicing vs dropshipping, you need to know that drop servicing has more advantages than dropshipping.
Learning about these advantages will significantly help you know how to navigate this business model and emerge successfully. Below, we'll explore some of these advantages. Check them out.
1. High-Profit Margins
One of the best things about starting a drop servicing vs dropshipping is that you can set high-profit margins.
One single sale can make you a considerable profit, provided you deliver high-quality work on time to your clients. This is not the case with dropshipping because it has very low profit margins.
2. You Can Work Remotely
Another advantage of drop servicing is that you can work remotely without the need to have an office. You can set up your business and start marketing your services to people online, and when you get orders, you can hire freelancers to do the work. Therefore, all these things can be done online without having to hire an office.
3. Potential to Have Recurring Income
Drop servicing also has a huge potential of providing you with recurring income. Once you've chosen your niche and set up your business, you can market your services and clients can be finding you on your site, they make orders and earn through that consistently. However, you have to ensure that you deliver top-notch services to have consistent work.
4. No Experience or Skills Needed
Another huge advantage of the drop servicing business is that you don't need to have any skills or experience in the niche you choose. Although it is essential to have a bit of knowledge about your preferred niche, it is not mandatory.
You can select any niche, set up a drop servicing business around it, and attend to clients because you won't be the one doing the work.
5. No Inventory Needed
Unlike dropshipping, drop servicing doesn't require any inventory for you to operate. Dropshipping requires you to check whether your suppliers have the products you are selling to know whether you should market them or not. However, with drop servicing, all you need to do is offer services to clients, and when you receive an order, you can outsource the work and profit from it.
Disadvantages of Drop Servicing
Like any other business, the drop servicing business model also has its disadvantages. If you're planning on getting into this business, then you need to know about the drawdowns that it has.
Too Much Demand from Your Freelancer
Since drop servicing involves outsourcing the work to another freelancer, if they have too much demand from other clients, you might get messed up and deliver the job late to your client. This might give you a bad reputation and thereby lead to the failure of your business. Therefore, this is something that you need to take seriously. Consequently, it would be easier to have your own freelancer working full-time once your business grows to prevent work delays.
Drop Servicing vs Drop Shipping: Why Drop Servicing is Ideal
There are many reasons why people compare drop servicing vs dropshipping, and why drop servicing is an ideal business model. It is mostly suitable for beginners since it's effortless to start. What makes it even more ideal is the fact that it has a low startup risk and investment.
Drop servicing can be a good way to test yourself as an entrepreneur. It can help to validate your entrepreneurial skills and see whether the business model is suitable for you. You can also test new business ideas around drop servicing and see which one works best.
You Can Start with a Minimum Budget
The good thing about drop servicing is that you can start with a low budget and scale up as you grow gradually. You don't need to have significant capital to start this business. However, starting this business model, the freeway can take longer for you to see considerable profits, but it's all worth it. What you need to do is ensure you create as much awareness about your business and the services you offer and provide high-quality services.
Suitable for Beginners
If you are a beginner trying to make money online, then drop servicing can be a good business model to consider getting into. What makes this business suitable is that you only need a small budget to start, plus you don't need any experience to operate it. All you need to do is select a niche, set up a site, and offer your services to customers. Also, once you start marketing your services effectively, you will gain customers and start earning.
Essential Information
Drop servicing is an easy business model to consider. However, you have to be very crucial and ensure that you market your business well. You also need to make sure that you offer top-notch services if you want your brand to gain traction and become famous. People love trustworthy and reliable brands. Clients cannot work with your services are poorly-delivered, and you also deliver work late.
You have to be unique to help customers see the value of hiring your services. Therefore, the only way to succeed in this business model and any other business is to ensure that you offer clients the best value.
Excellent customer support is also something that you need to take very seriously. When you attend to your customers well, you are bound to see a positive impact on your business. Clients want to work with a brand that cares about them. Therefore, this is some that you should consider seriously to help your business succeed. Your main objective should be to see your clients reaching, and when they realize this, you will see how that will help you in multiple ways of your business.
Dropshipping
Dropshipping is a business model whereby you sell products from a third-party, usually a supplier, and ship the products to your customers. That means you don't need to have the physical goods with you, but you need to ensure your supplier has them before marketing to people.
However, you need to know that dropshipping is not a get rich quick scheme. You need to work your way up before you start making considerable money. Although it seems like a very easy business model, when you factor in the marketing costs, among other expenses of setting it up, you'll realize that it's far from easy.
Therefore, you need to approach it in the right manner and use the right strategies to succeed in dropshipping. You also need to put in the work and ensure everything is done right.
How to Start Dropshipping
Starting a dropshipping business is easy, but it requires the right approach to avoid failing faster. Here are the steps you need to take to start a dropshipping business.
1. Choose a Business Idea
The first thing you need to do is to select a dropshipping business idea. That means you need to take time and conduct a thorough research about the best idea or niche that you want to get into. Consider selling products on a niche that you fully understand because if you don't, customers are bound to find out and refrain from purchasing anything from your store. The good thing about dropshipping is that it can be easier to be passionate about a niche when you're making money.
Before choosing your dropshipping business idea, you can conduct your research on Google trends, browse other websites within the niche you want to get into, and check the order volume to see products that are selling a lot. With this information, you can be confident enough to set up your business in the right way.
2. Analyze Competitors
When it comes to comparing drop servicing vs drop shipping, the dropshipping business model involves analyzing your competitors to learn what they are doing to be in a better position to market your products appropriately. Once you know the kind of products that you're supposed to sell, analyzing your competitors is a good way to educate yourself and learn what they are doing to succeed. However, you need to avoid copying what your competitors are doing and ensure that you come up with your ways of marketing your business uniquely.
To find competitors in your niche, you can search on Google by typing the name of one of your products and checking to see the website that shows up on top. You will get a good indication from the top 10 results that show up on Google or another search engine that you decide to use. You can also search through SimilarWeb or Alexa to find competitors in your niche. Another option is to consider searching on social media channels like Facebook and Instagram.
3. Get a Supplier
Once you've chosen your niche and conducted thorough research, the next thing you need to do is to find a reliable supplier. If you are using Shopify, finding a supplier is easy through Oberlo since they are well connected. When you are on the Oberlo platform, you can search for products within your niche and choose suppliers from the provided list. The Oberlo platform allows you to see reviews and ratings, and the period the supplier has been on the platform.
Try to select at least five or six suppliers to compare the one that you can work with, instead of choosing immediately. After you've decided which supplier is ideal for your business, you need to contact them to enquire more about them. You can ask how much they can deliver and their shipping times to provide your customers with accurate information. You can ask all of the five or six suppliers these questions so that you can choose the ones that most appeal to you. Try to compare the quality of their products, shipping times, as well as packaging before you make a decision.
4. Create Your Online Store
The other crucial step to take is to create your online store. You need to have a store where people can come and buy the products that you are marketing. There are various things that you need to do before creating your store. First, you need to have a domain name for your website. You can either purchase the domain name from a hosting company or on the Shopify platform. The next step is to sign up for an account on Shopify. Shopify allows you to manage your store easily.
It has new features and tools that make it quite easier for you to run your daily tasks, such as uploading new products, checking your traffic and inventory, as well as attending to customers. You also need to choose a Shopify theme that you will use in your store. Make sure that you select a presentable website theme that will make your store stand out and attract customers. A good theme will also make your business look professional and trustworthy. The other thing to do is to install Oberlo to help you find products from reliable suppliers. When beginning your store, your target should be to have at least 10 to 25 products.
5. Market Your Store
The other thing you need to do is make sure that you market your store effectively—just like drop servicing, marketing your dropshipping business is also crucial. People can only find your store and the products that you are selling if you market properly. There are plenty of places to market your store. You can consider Facebook ads, Instagram ads, Twitter ads, and retargeting ads. Facebook ads are the most popular ones, but you need to learn tactics that have been proven to work.
A lot of people have used so much money on Facebook ads without getting any returns. Therefore, this is something that you need to keep in mind and make sure you have the right knowledge before investing your money on the platform to market your store. Marketing is not cheap, which means you need to be quite crucial and ensure that every move you make has a reason as to why you are doing it. You can also consider influencer marketing to help you market your products. Influencer marketing works best on Instagram, where you contract the services of an influencer to market your products and create brand awareness.
Advantages of Dropshipping
Dropshipping has plenty of advantages that you need to know to realize its potential. Check them out below.
1. Easy to Start
Dropshipping is very easy to start. Since you don't need to have any inventory or physical products, you can get started very easily. All you need to do is choose your niche, find the products you want to sell by conducting thorough research, choose your suppliers, create your online store, and start marketing. When you've set up everything, it can be easier to grow, provided you sell high-quality products at a reasonable price, and make sure your suppliers are reliable.
2. Low Capital to Start
What makes dropshipping convenient is that you can even start with very low capital. The reason why this is possible is that you don't need to have the products. The supplier is the one who has the products and ships them directly to your customers. Therefore, this makes it easier for you to operate because all you need to do is market the products and attend to your customers if they have any questions or complaints.
3. Flexibility
Dropshipping also enables you to be flexible. Similar to drop servicing, you can also run a dropshipping business from the comfort of your home or wherever you are as long as you have a computer and internet connection. That means you don't need to have an office to run a dropshipping store. Therefore, this helps to save on costs and time when running your daily operations.
4. Easy to Test and Scale
The good thing about dropshipping is that you can easily test and scale. When starting a dropshipping store, you can test various products and see how they perform on the market. You can test to see the products that are selling most and the ones that are not. When you have this data, you can scale your business. Testing is so important because it helps you understand what's trending the most on the market and knowing that can significantly help you put more effort into marketing the products that are popular on the market. Once you find winner products, scaling becomes easy, thereby helping you increase your sales and revenue.
Disadvantages
Dropshipping also has its disadvantages. They include:
1. Low-Profit Margins
Unlike drop servicing, dropshipping has very low profit margins. Since it's easy to start a dropshipping business, many people get into it, which creates plenty of competition.
Therefore, the competition forces people to sell their products at a lower price to attract customers. When this happens, it negatively affects the amount of profit you can make running a dropshipping business.
2. Inventory Problems
Another disadvantage of the dropshipping business model is that it has inventory problems. It is effortless to track products if you are the one who stocks them.
However, since dropshipping involves selling products from suppliers, it can be quite challenging to know the quantity your supplier has, which may result in marketing a product that is already out of stock.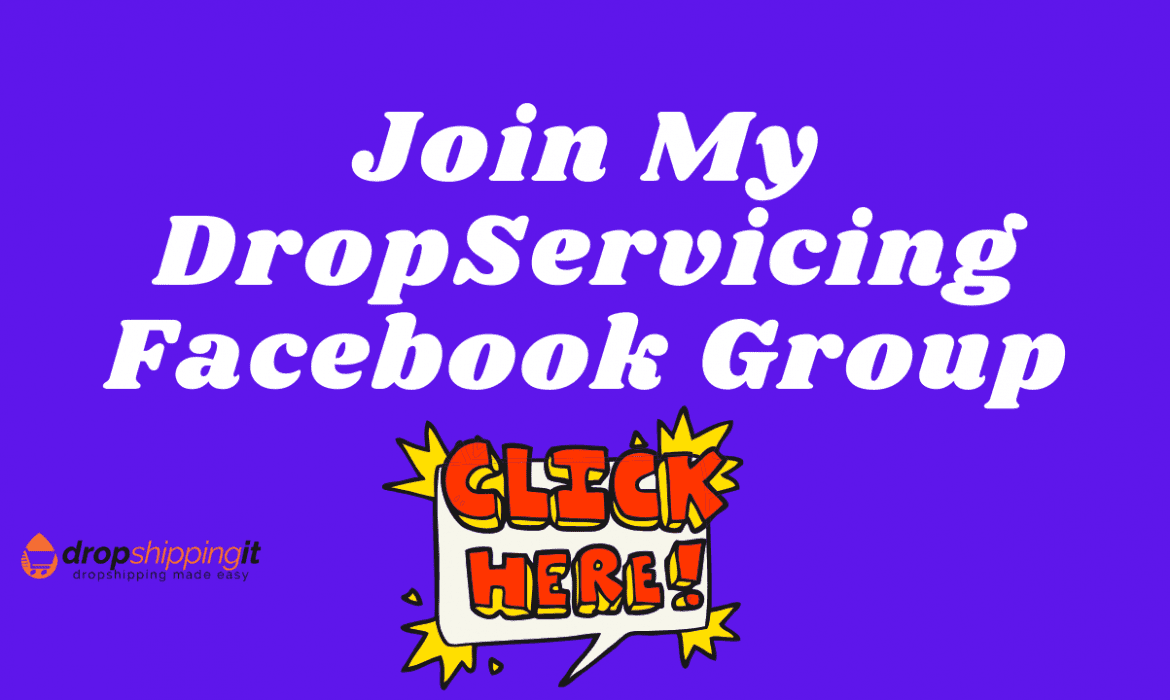 This is why it is crucial to keep in touch with your suppliers often to help you avoid such things from happening.
3. Faults from Suppliers
With dropshipping, you are usually blamed for any faults that your suppliers make. If your supplier delivers products late, customers will blame your store since you are the one they are dealing with and not the supplier.
Also, if your supplier delivers low-quality products, you'll still be the one to be blamed. That is why you need to make sure that you're only working with reliable suppliers that offer high-quality goods and delivers them on time.
4. High Competition
Dropshipping has a lot of competition, which is one of the main reasons it has low profit margins. It is easy to start a dropshipping business. Therefore, this has attracted many people in this business model, which led to stiff competition since most stores sell similar products.
That means the only to win customers is to sell products at meager costs, which translates to low-profit margins and sometimes even losses. The high competition is one massive disadvantage that dropshippers are facing in the industry.
Which is Better?
So, which is better – Drop servicing vs drop shipping? This is a question that a lot of people ask. As you've seen from this post, we've outlined each of the business models and discussed all their advantages and disadvantages.
This information is meant to help you deeply understand each of these business models so that you can be in a better position to compare and see the one that suits your needs.
Drop servicing vs dropshipping are two exceptional business models. Some people may prefer to offer services to customers, and then outsource the work to freelancers and make a profit from that.
While other people prefer sourcing products from suppliers, marketing them, and selling to make a bit of profit. It all depends on your preferences and what you feel is ideal for you.
If you feel one of these two business models is better for you than the other, go for it. However, you have to fully understand what you are getting into before diving in and launching the business model that most appeals to you.
Remember, you are launching a long-term brand that you will run for years to come. Therefore, make sure that you start in the right way to avoid failing faster than you anticipated.
Conclusion on drop servicing vs dropshipping
Drop servicing vs dropshipping : which is better?
All the information about these two business models has been provided for you to learn and understand how they work.
I recommend researching thoroughly and comparing well how these businesses function to help you make an accurate decision that will benefit you in the long run.
Are you ready to start your drop servicing business? The best platform that will skyrocket your drop servicing website is Kartra.
Kartra is the Shopify for drop serving. If you want all in one drop servicing platform, then try out Kartra 14 days Free trial.
I build my drop servicing websites on Kartra, which is the best software for drop servicing so far.
It's like the Shopify but for drop servicing. Sign Up Today For A 14 days trial for $1.