DSers Review: The Dropshipping App That Replaced Oberlo
Considering a Switch from Oberlo? This DSers review is a downstream cascade of that rhetorical question, 'How does DSers work on Shopify?'.
Table of Contents
In 2023, dropshipping is anticipated to be a popular ecommerce fulfillment model. Nearly a third of online stores use dropshipping as their primary order fulfillment model, and this trend is expected to grow at a CAGR of 28.8 percent through 2025.
For the newbies, dropshipping is a model by which new and seasoned retailers can increase their selection of products without incurring additional costs or warehousing large items.
Rather, the dropshipping supplier handles everything from production to storage, picking to packaging, and shipment. Therefore, you can direct your energy toward running your online store and dealing with customers.
But there are ordeals in dropshipping as well. Above all else:
Locating Trustworthy Dropshipping suppliers
Efficiently importing goods for your dropshipping business.
The dropshipping process may be made much more efficient by, among other things, automating a number of the more mundane operations that are traditionally performed by hand.
DSers, thankfully, offers a means of overcoming these issues. It claims to be the "Best AliExpress dropshipping App for eCommerce." Before recently, Oberlo was the dominant player in this market.
Unfortunately, the widely used dropshipping platform stopped operating in June of 2022. For this reason, users are now recommended to move their data to DSers to ensure the least downtime possible.
DSers is a unique dropshipping App because of Oberlo's approval and numerous valuable tools. To that end, we'll cover everything it offers here. Ok, so let's dive into this DSers analysis right away…
DSers Review: What does a DSER do?
An official AliExpress eCommerce solution, DSers facilitates the management of AliExpress drop shipping orders and bulk payments.
In addition, DSers makes it simple to find many AliExpress suppliers for the product(s) you want to sell on your online shop with a single click.

As of this writing, DSers has several remarkable metrics:
Over 12130 happy customers have rated Shopify apps five stars.
More than 200,000 online stores have been set up and expanded with the help of DSers.
DSers have been used to complete more than 250 million deliveries.
Here are a few of DSers' most notable features before we go into its fundamental capabilities in further detail below.
Find reputable suppliers in your niche with the help of an optimized supply chain.
You can run many online stores on different e-commerce platforms, such as Shopify, WooCommerce, and Wix, from the same centralized location; changing stores is simplified.
For example, you can use the "Import lists" feature to mass-edit and publish newly imported products to your online store.
With our lightning-fast order processing, you may place a large number of orders in a short amount of time.
Automated pricing: instantly determine product prices
DSers Review: DSers Features
Now that we've got the fundamentals out of the way let's go into the meat and potatoes of what DSers has to offer:
DSers Supplier Optimizer
With DSers' help, you won't have to go through the time-consuming trial-and-error process of vetting potential suppliers, as most dropshippers do.
The DSers Supplier Optimizer helps you locate new vendors who offer the goods you want to sell but also have higher ratings and more affordable prices.
To get started, look for the Supplier Optimizer widget in your DSers control panel. You can then paste the link that you copied from AliExpress's product page into the search bar.
This should generate a list of suppliers on AliExpress who are selling the same product, along with their prices and reviews.
Use the following criteria to narrow your search:
• Price
• Supplier rating
• The number of products sold
After deciding on a vendor, you may begin bringing their wares into your web store. Now you can give each product a little TLC before pushing the updated information to your store.
Another option is to reroute your product on AliExpress using the new supplier's link. Then, access the page where you lay out your products, remove the old supplier, and add the new one.
Sounds right enough.
Bundle Products
Create your custom product bundles from various AliExpress suppliers with the help of DSers. It's a great time to promote products or provide discounts for large orders.
Go to the backend of your online store and make a product that will be included in the bundle. Important to note is that, as of right now, DSers can only facilitate up to five unique products per bundle.
The name of the product bundle, images of the bundle, and any available bundle variants should all be included in your new product.
To import your bundle on DSers, you must create a product in your online store. Thankfully, this process moves along really rapidly.
Go to "Import Store Products" and pick your freshly made product.
Now comes the fun time: picking an AliExpress supplier. Select in mind that you can only choose up to five products. So, select each AliExpress supplier you intend to work with and decide which product variant you wish to sell in your bundle.
Producing "Buy One, Get One Free" deals is similarly straightforward. This selection is accessible via the product mapping page. Please select the product you intend to offer away for free with the product of another, and then add it to the box.
Auto-sync Order Tracking Numbers
Your AliExpress order's tracking number is produced when the supplier ships your package. This allows you and your customers to track the order from the point of shipment (often a warehouse) to the point of delivery (the customer's front door).
Your AliExpress order details will be updated to include the tracking number as soon as it is made available. As soon as this occurs, DSers will recognize it, copy the tracking number, and include it in your DSers order.
Your DSers dashboard will update to reflect the order status from "Awaiting Shipment" to "Fulfilled."
Then, depending on your e-commerce platform, DSers can send an automated email to your customers with their AliExpress tracking number.
By tracking their package in real-time, online consumers can rest easy knowing their purchase will arrive safely.
Stock/Inventory Management
Multiple suppliers can be found for the same item by doing some digging. In addition, DSers makes it simple to monitor the availability of products from all of your AliExpress vendors.
DSers will notify users immediately within the app whenever one of your products goes down. This information allows you to make the necessary changes to your product listings.
However, DSers will routinely update your eCommerce store's inventory data if you opt for one of their premium pricing plans (more on this below).
In this method, the stock information stored in your website's backend will always be up to date with what your AliExpress supplier has available.
You can also prevent customers from purchasing an item from your store if AliExpress runs out of stock.
Finally, you can choose alternative vendors for every product you sell on AliExpress. First, determine another AliExpress seller who offers an identical product, and then confirm them as your backup supplier.
Then, if your first supplier ever runs out of stock, DSers will place an order with your backup product seller.
Bulk/ Order Management
The time it takes to place customer orders on AliExpress can be cut by as much as 96.7% with DSer's bulk ordering capability. Simply put, DSers grants you the ability to select up to a hundred orders at once for AliExpress to process and make a single payment for all of them.
Here's how to make the most of DSer's bulk ordering options:
Whenever a new order is received from a customer, it will be recorded under the "Awaiting Order" heading (in the same order you received them). There, you can verify all the order's specifics for accuracy.
The orders can then be easily transferred to AliExpress with a few mouse clicks. One order is to select multiple orders at once by checking the boxes in front of them.

If you prefer, there is a separate box you can check to select all orders. Then, when you're ready to click, hit the "Place order to AliExpress" button.
Easy enough?
If you click this, a window will appear, listing the orders you're about to place at the restaurant.
AliExpress. You can see the following data from this page:
• The full cost of the products you're looking to buy
• Shipping times
• Shipping fees
• Specific Product Prices
• Country of destination
It is also possible to review your chosen shipping option at this time. Finally, once you've reviewed the data, you should verify that you're prepared to place orders with your AliExpress provider (s).
If you do that, AliExpress will get the orders immediately.
Setting your shipping preferences in advance with Shipping Settings DSers allows you to place AliExpress orders with suppliers more quickly when you receive a customer order.
Choose from a variety of convenient shipping options and save them for later use:
• Country
• Specific products
• Price
• Delivery time
When numerous shipping companies provide identical promised arrival times, DSers can specify whether to choose the cheapest shipping cost or opt for an item to be shipped.
You can also set your spending on shipping by specifying a maximum price, and DSers will find the quickest solution within your cost.
Automatic Pricing
Product margins should include expenses like shipping, ad, and salary. However, finding the optimal pricing for each product in a store that sells hundreds of different items might take time and effort.
The automatic pricing tool in DSers helps assign prices to imported products. For example, you can set a percentage markup above the item's base price or a fixed product margin.
Furthermore, with the help of special pricing rules, you can regulate how these percentages are applied. For instance, products above a certain price point might benefit from a higher percentage addition. Rule-based pricing allows you to account for variables like shipping costs, product type, etc.
DSers Chrome Extension
DSers also has a useful Chrome plugin that syncs and imports products from AliExpress. Sourcing new products to add to your catalog is as simple as browsing AliExpress and selecting what you like.
In addition, the add-on synchronizes tracking numbers from AliExpress to DSers and monitors the order of your orders in real-time.
DSers vs. Oberlo
How would this change affect your dropshipping business? DSers is the next best alternative for Oberlo users who now find themselves without a platform. Hence, this part summarizes the essential information for DSers migration.
How does DSers stack up against Oberlo?
Many people wonder why Oberlo suddenly recommended that its users move their data to DSers. Both Oberlo and DSers have a lot in common in terms of functionality.
In contrast to Oberlo, DSers provides advanced product variant mapping, support for multiple stores, and connectivity with two more e-commerce platforms.
To date, however, DSers has fewer learning tools than Oberlo.
Another difference is that whereas Oberlo was suggested for newcomers, DSers have more advanced functions that can be daunting at first. Although initially challenging, these strategies will prove invaluable for expanding dropshipping operations.
DSers supported languages?
Languages that you can download the DSers app in:
• Spanish
• Italian
• German
• French
• English
• Brazillian Portuguese
Migrating from Oberlo to DSers
Everything you have in Oberlo can be transferred directly to DSers. You can return to the main menu in Oberlo by selecting "Home." Then, adhere to the prompts after clicking "migrate to DSers now."
Your next step is to create a DSers account and then install the DSers app in your Shopify Admin. Then, as soon as you're ready, click "Start Migration."
When this is done, you will be restricted to reading-only access in Oberlo.
DSers-AliExpress Dropshipping Process
If you're just getting started with dropshipping, the first thing you'll need is a Shopify store to enterprise and sell your products.
We'll then move on to discussing AliExpress product importation procedures.
The first step in opening a Shopify store is to:
Launching Your Business With Shopify
Step 1: Sign up for a Shopify account. You can pick the pricing tier that works best for your company. After that, you'll be asked to supply information about your shop.
Bring your business ideas to life for $1/month On the Shopify Platform. Click the Image Below.
Step 2: Create a DSers account by clicking here. You'll be prompted to choose an online storefront to connect with. When deciding, go with Shopify.
Step 3: Input your information into DSers by putting in the address of the Shopify store's domain. This link will take you back to Shopify.
Step 4: The DSers app, which you must install, will be presented to you at the prompt, so go ahead and do that.
Step 5: Make a strategy: Select the DSers package that best suits your needs.
Step 6: Click the AliExpress icon to sign in and link your Shopify store with AliExpress.
Installing the DSers app from Shopify's app store is a breeze if you already have a DSers account.
Proceed to Shopify's app store and search for DSers to begin the installation process. Choose the app you want to install by clicking the "add app" button.
You will be taken to the DSers sign-in screen, where you can enter your login details. If you already have an account, enter your login information. If you have a Shopify store, you can connect it to your DSers account if you so choose. Just pick the "Yes" option.
After that, you can connect AliExpress to your Shopify store as you did before.
With a functioning Shopify store up and running, we can move on to adding inventory.
AliExpress Dropshipping with DSers
DSers breaks down its process into four simple steps:
A profitable online store starts with finding and importing hot products. Discovering reputable vendors to supply your products is a breeze with DSers' "Supplier Optimizer."
Modifying products (and product variants) and pushing them live on your storefront is also a breeze. To access the import list, find the DSers dashboard and use the menu on the left. Both of these options are available to you:
• Products can be added by entering their AliExpress URL,
• Or by installing the chrome extension and adding them directly from AliExpress by clicking the DSers symbol.
After you have finished adding products to your import list, select push to Shopify to send them to your online store. It's possible to distribute several products to various stores simultaneously.
DSers will sync your orders (and customer remarks) from your online stores onto a single dashboard, so you can easily manage everything.
Use DSer's bulk ordering functionality to quickly and easily place orders with several AliExpress vendors.
Track and easily fulfill customer orders using DSers's built-in order tracking system.
DSers Review: DSer's Customer Service
You can contact DSers any time, day or night, using email or Facebook Messenger's live chat feature. Don't worry; assistance is always available when you need it.
Shopify has received 12000 positive reviews, indicating that customers had a positive experience with the company's customer service.
DSers is committed to finding answers to its users' questions and concerns and responds quickly to support requests.
DSers only leaves you high and dry if you'd rather find things out on your own. There are a lot of articles on your account, products, orders, and migration in the online knowledge base. The frequently asked questions are also available.
Shopify, Wix, and WooCommerce each have their section in the wiki's knowledge base. Whatever e-commerce service is most useful to you can be quickly accessed.
DSers Review: DSers Pricing Structure
So, How much does DSER cost? Let's take a peek at the DSers' price tag now. The annual cost offers a discount of two months above the monthly plan; therefore, it's the better payment if you can afford it.
Free accounts can manage up to three stores, and each store can have up to 3,000 products. No automated tools will be available, and you will be limited to setting prices using a flat rate or a percentage increase (without creating pricing rules). The maximum number of mapped product versions is 2.
Other than that, the following are standard features of all premium plans:
Taking care of a lot of orders at once from AliExpress.
You can choose your preferred shipping option for AliExpress orders ahead of time based on the delivery country, the products being purchased, or other conditions.
Using the DSers Chrome extension to import products from AliExpress.
Changes to the store's time zone and currency can be made here.
Creating product bundles is intended.
Having changed to real-time updates on order fulfillment, stock levels, and cost adjustments.
Using the 'Import List,' keeping track of the products you want to bring in is a breeze. With a few mouse clicks, you can choose which products to migrate to which stores and those products will immediately become live.
Identify who the top suppliers are in the categories you specify, as well as those who are on the up-and-up.
Automatic address fixing
You can get paid to shop by signing up for Admitad Affiliate. To those unaware, Admitad Affiliate is a cashback program that may be used to recoup costs on nearly all transactions made on AliExpress. To take advantage of this promotion, sign up with Admitad and connect your online store and DSers account.
Live chat and email support are available around-the-clock.
More stores and products become available at higher price tiers with the following pricing structure:
Advanced ($19.99 per month on annual subscription)
With AliExpress's Saver Shipping Adaptor, you can ship up to ten items for less. AI-powered tool quickly determines which shipping option on AliExpress will save you the most money.
One DSers account allows you to manage up to 10 different stores.
Each account can feature up to 20,000 products.
Pro ($49.99 per month on annual subscription)
AliExpress' Saver Shipping Adaptor is useful for up to 20 items.
One DSers account can handle up to 25 stores.
You can have up to 75,000 products in your catalog.
Enterprise ($499 per month on annual subscription)
With AliExpress' Saver Shipping Adaptor, you can ship an unlimited quantity of products for less.
One DSers account can handle up to 50 stores.
List as many as 100,000 products in a single account.
DSers are flexible and can create a plan that fits your budget and data pricing patterns.
DSers Review: DSers Pros and Cons
We're rounding down this DSers review already. But before we reach a final verdict, let's review the pros and cons of this tool.
Pros
• One of the numerous benefits of using AliExpress is the option to track goods in transit.
• One DSers account can be used to manage multiple online stores.
• You can manage an infinite number of orders.
• Product bundles are possible.
• Take advantage of numerous shipping options and inexpensive freight rates.
• To get paid to shop on AliExpress, access the Admitad Affiliate program.
• Because of its automatic features, such as preset price rules and stock levels, it will save you time.
• That it is intuitive and straightforward to use is a significant plus.
• DSers is reasonably priced, providing three free paid membership options, each offering a plethora of essential features at a fair price.
Cons
• There are few options for mass product edits (such as their various attributes)
• Some more advanced features, such as custom pricing rules, multi-store management, and product bundling, may have a greater learning curve for new users.
• DSers does not provide a diverse range of app extensions and only interfaces with three major eCommerce platforms.
• Products added before moving to DSers will not receive automatic updates after the switch.
The Dsers app, in most cases, loads blank pages or shows an error loading the homepage until one switches IP address using VPN. Many are suffering from this error.
Final Thoughts On DSers
That's all there is to the DSers' review.
Many dropshipping merchants will need to find a new platform after June when Oberlo will be discontinued. Whether you're a seasoned veteran or just getting started, DSers could be a terrific fit for your company.
Just like Oberlo, what does a DSER do? Well, it's a premium version of Oberlo with pricing plan bundles to choose from, unlike Oberlo, which had most of its features free.
Dsers do product sourcing through their dashboard, vetted suppliers, and help store owners merge or swipe suppliers with a click.
So before we answer the question, Which is better, Oberlo or DSers? Think about why Oberlo had to pave the way for Dsers.
If Dsers weren't better than Oberlo, we would still be using the Oberlo dropshipping app.
Although the many advanced features of DSers do not make it the most beginner-friendly dropshipping solution, choosing a solution that will grow your online business and save you time in the long run is critical.
This is possible thanks to DSers' suite of automation features, mass import capability, and useful browser add-ons.
In addition, DSers provides access to lower shipping rates and Admitad Affiliate reward potential, in addition to assisting in selecting reliable suppliers. Furthermore, you can improve sales by offering bundles and buy-one-get-one promotions.
DSers currently need to link with many eCommerce platforms; however, it is a realistic option for Shopify, WooCommerce, and Wix users. It even exceeds Oberlo in some areas.
Most importantly, DSers offers a fully functional free plan loaded with essential bonuses and a variety of paid upgrade options. As a result, if you're looking for a dropshipping app, this one is a must-try.
Leave a comment about your DSers experience and whether you want to switch from Oberlo. We'll be able to communicate again soon!
Small Request
Kindly share it with your friends. Especially the ones you believe need this information. Sign Up Now and Get your first 3 months for only $1 monthly.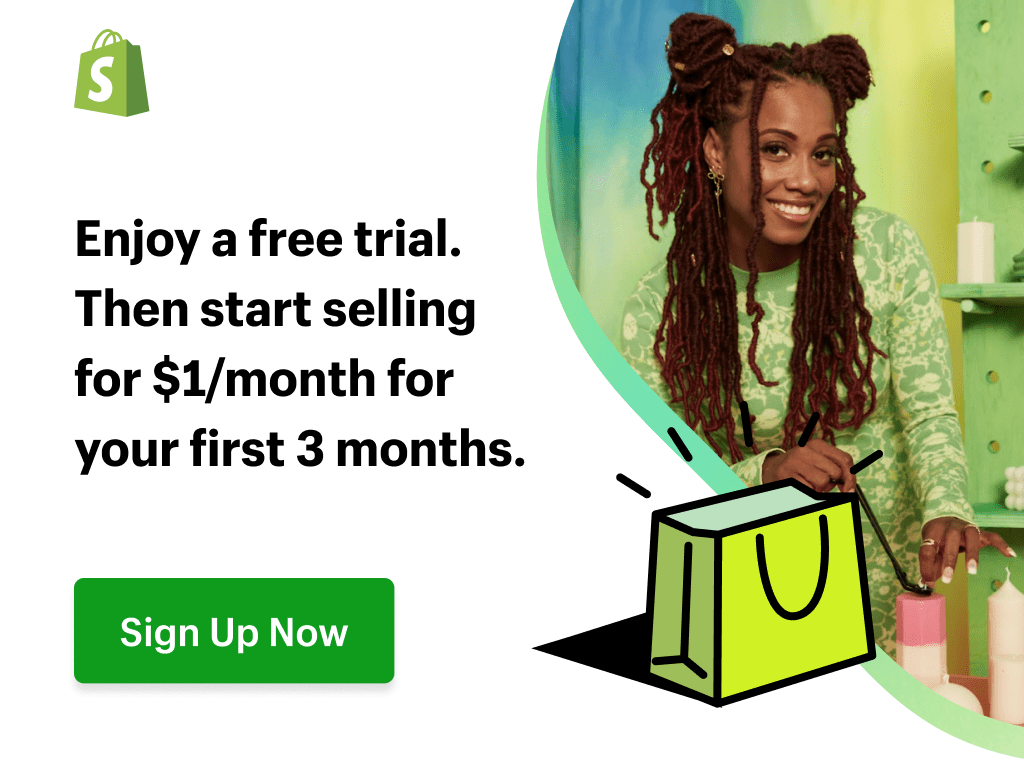 Sharing this information with others can make a huge difference. You may ask why.
Well, the truth is, my main aim is to provide the best information about drop shipping for both beginners and experienced dropshippers.
And I plan to continue doing so for as long as I can.
I would also like to thank those who support my work by reading and sharing my content.
Trust me, when you take your time and share, it will greatly help me and others needing this information.
Here are some great suggestions:
Pin it
Share it on another blog.
Share on Facebook (Share it with friends and even on Facebook groups)
Tweet it
Stumble it
This will only take a few seconds of your time, and I would appreciate it.
I appreciate you a lot. Thank you!
Join my Shopify dropshipping group mastermind and follow my blog to learn more about Shopify tips, dropshipping guides, tricks and checklists, and e-commerce in general.
If you enjoyed and learned something from this post, you can get me updates for free!
I send out email newsletters about new posts published on the blog, tips and tricks to help you grow your dropshipping business, new YouTube videos to give you more insights about the e-commerce market, and much more.
If you enjoyed reading this, you could as well join my Facebook group. Thank you for reading how to make money dropshipping online from the comfort of your home.
Click here to Join My Facebook Mastermind Group