Ebay Dropshipping Step by Step Guide For Beginners
eBay Dropshipping – Top-Notch Guide
One of the best ways to make money online today is eBay dropshipping. Most online sellers are using eBay as a starting point to make money by selling products to millions of buyers across the globe.
Our eBay dropshipping guide discusses all dropshipping on the platform, the challenges faced doing it, how to combat them, and, most importantly, how to start dropshipping through eBay successfully.
Post Contents
Benefits of dropshipping

What is eBay?

How dropshipping on eBay works?

Advantages and disadvantages of eBay dropshipping 
Excellent tips on eBay dropshipping
Strive to minimize the workload

Price control

Product availability

Products fulfillment

Be on the lookout for unreliable suppliers

Building the right relationships

Product listings

Product tracking
A Step-by-Step Guide on eBay Dropshipping 
Finding a reliable supplier

How to select the right products

Create your eBay seller account

How to create your listings

How to properly manage and maintain your business
What is Dropshipping?
Dropshipping can also be described as product sourcing. It is the process of buying stock from a supplier and working with them to send products directly to your buyers without handling them yourself. eBay allows drop shipping where you fulfill orders directly from a wholesale supplier.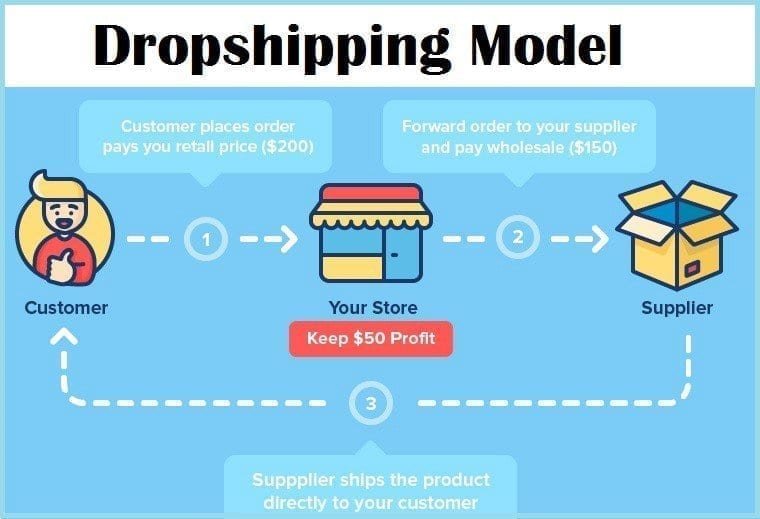 However, one thing you have to keep in mind is that even if you are drop shipping, you still have the responsibility of making sure items are delivered safely to your customers, and also within the time frame that has been stated.
 What's more, you also have to ensure the overall satisfaction of buyers with their purchase. You can also check Shopify Vs eBay: Which Is Better For Dropshipping? ( Fees And Moving )
 Benefits of Dropshipping
Dropshipping has plenty of benefits, and we are going to outline several of them here below. Check them out.
Minimum

 

risk

 – If there's one huge benefit that drop shipping has is low risk. Drop shippers only buy goods as customers buy them. Dropshipping also doesn't have minimum order quantities. For instance, if a customer only purchases one product from your store, you only need to pay for the specific product. Dropshipping is a great business model for both new and experienced entrepreneurs who are looking to experiment or try a new niche.

It

 

is

 

automated

– Using dropshipping marketplaces like eBay or Shopify, you can be able to automate most of your dropshipping efforts. It only takes a few clicks to add the products which you want to sell in your store. And when a buyer places an order, it only takes just one or a few clicks to process the order. Therefore, since it's quite easy to manage such a business, you'll have more time to focus on marketing your business and providing the best customer service.

Low

 

costs

 – Dropshipping allows you to sell a manufacturer's product instead of a product that you've designed yourself. Therefore, you tend to pay wholesale pricing. The good thing is that you might also benefit from incurring low shipping rates, although it will highly depend on where you're dropshipping from. That helps to keep costs very low for your business and eventually gain good profits from most sales.

Time-saving

 – Dropshipping significantly saves time since you only need to concentrate on a few administrative tasks like marketing and customer service. Most time-consuming tasks are carried out by the manufacturer, such as packaging and shipping, as well as carrying inventory, which is quite expensive.

You

 

have

 

the

 

option

 

of

 

choosing

 

plenty

 

of

 

products

 – Dropshipping provides you with the option of choosing from millions of products on a wide range of niches. All you have to do is look through the marketplaces and add products to your store. The good thing is that you can also sell proven products instead of trying to create your very own.
What is eBay?
eBay is an online auction website that provides people with the opportunity of selling products. 
Similar to other eCommerce websites like AliExpress and Amazon, the user base of eBay has shown a steady increase for years. For example, in Q2 of 2019, the platform saw a rise of up to 182 million users.
Due to the high volume of users on the platform, it has dramatically attracted online sellers who are trying to find customers for their products. 

On eBay, you can find, bid on, and buy almost anything. Sellers on eBay post products with a starting bid – the lower the price, the more likely a customer will bid on the product.
Although it depends on the specified number of days set by the seller until the highest bid finally lands the sale, however, sellers have the choice of adding a "Buy It Now" option on their product page to control the price of the product.
 It also allows customers to buy without having to bid on a price that is fixed.
How Dropshipping on eBay Works
eBay has millions of products, but what would surprise you is that most sellers on the platform never actually handle or keep stock of the items they sell. 
What they do is that they source their products from a separate online seller, often at a wholesale price, and then list the same sourced product in their own eBay store.
Most sellers use the exact images, product titles, as well as descriptions that have been provided by their dropship suppliers.
Once a sale is made, a drop shipper fulfills the order through their dropship company, which then supplies and ships the item to the customer. 
Since the goods are shipped directly to the customer, the drop shipper simply acts as a middleman between the buyer and the supplier. They source products in bulk and then sell them at a reasonable retail price on eBay. 
eBay allows drop shipping, as long as the seller guarantees to deliver the product within 30 days of the end of the listing. The shipping time and item quality are not directly in the control of the seller, but eBay places full responsibility in their hands.
Anyone that has an eBay seller account has the opportunity to start dropshipping on the platform. 
You can begin by deciding on the kind of products you want to sell and then go ahead to source them from a wholesaler or another supplier who guarantees quick and reliable shipping.
One thing you have to keep in mind, though, is that you will not see huge returns with just a few sales. The best way to succeed with dropshipping is volume.
 Dropshipping mostly allows you to net a few dollars per transaction. Some factors can make or break a dropshipping strategy. 
They include pricing, marketing efforts, as well as timing. 
One significant benefit of having a dropshipping store is that you don't have to be in possession of the products you are selling before listing them. 
After sourcing a reliable supplier to use for your order fulfillment, all you have to do is just create your eBay listings and then decide the right time to post them, how to market them, and how to price them.
After listing your products on the eBay platform, and you start getting some sales, the next and most important thing to make sure you do is to build and maintain a good reputation. Fulfill your clients' orders at the right time, and also deal with any arising issues promptly.
Advantages and Disadvantages of eBay Dropshipping
Just like any other business, there are some advantages and disadvantages of eBay dropshipping, which we'll outline below.
Advantages
eBay dropshipping is easy – eBay dropshipping is quite easy because all you have to do is just create an account and set up your first listing. You don't have to face struggles and costs of setting up your online store or eCommerce website.

Minimum marketing requirements – When you make your listings on the platform, they will be placed on millions of online buyers, which will save you time and money on marketing, paid traffic, or even SEO.

You get plenty of traffic with less effort – eBay has a vast audience, which ensures that you make sales quite easily and get the best prices for your products.
Disadvantages
You'll incur listing fees – There is a small fee charged by eBay per every listing. However, the first 50 listings are free. There is also a 10 percent fee for your total sale price, which is known as the "final value fee." Since eBay already has very slim profit margins through dropshipping, the fees can quickly add up, which is why you always have to remember the key to making good money by dropshipping is volume.

Limited customization – eBay dropshipping is a great way to start an online business. But, there are limited customization options for your listings and shop, which can make it quite challenging to stand out from competitors. 

You need to monitor the business frequently – When dropshipping on eBay, you need to make sure that you stay on top of your listings if you want to maintain the vast volume required to make good money on the platform. Luckily, there are online tools that are available and specially made to help you streamline the listing process.
Excellent Tips on eBay Dropshipping
Below we'll discuss some excellent tips on eBay dropshipping.
1. Strive to Minimize the Workload
You always have to remember and keep this in mind, that the key to gaining a competitive advantage and making good money on the eBay platform is high volume. This is mainly because profit margins are very small, mostly just a few dollars per sale.
Plenty of sellers try to ensure they use a short amount of time to sell as much as they can. Therefore, high volume translates to more work because you are required to process and also fulfill listings individually. 
To be able to streamline the process and reduce the workload, you need to find products that you can post as multiple-item listings.
Doing this will help you make the listing just once and provide you with free time to handle fulfillment and returns in case there are any. 
To make sure you avoid any re-listing, ensure that you set a longer duration for the eBay listings.
2. Price Control
One of the primary reasons why most buyers go to eBay daily is because they are sure of getting competitive prices on the products they are looking to buy. 
For drop shippers, this is a considerable challenge since the final sale price is bound to fluctuate, and no matter what, the supplier charges a fixed rate.
What's more, there is a listing fee to list products on eBay and added to that is a percentage of the final sale price, which can go up to 10 percent and severely cut into your meager profit margins.
 Luckily, there are several ways that you can use to maintain your profits. When doing eBay dropshipping, you are provided with the option of setting a "Buy it Now" listing, which shows your products at fixed prices. This means that you can be able to get the profit you desire. 
One other advantage when it comes to using the "Buy It Now" option is that the insertion is fixed, which is typically for a lower price, even if you create multiple-item or individual listings.
 In case you want to enable buyers to bid for your products, which carries a high-profit potential, you can try to set up a reserve price.
The reserve price can be described as a minimum price that you, as the seller, are willing to accept for an auction item.
 However, using the reserve pricing causes the insertion and final value fees to vary, which means you have to ensure that you adjust the reserve price appropriately.
 The good thing is that the reserve pricing feature enables you to get better profits. However, it is quite frustrating to online buyers, since it's usually never visible to the customers. 
If you want to control your profit margins properly, make sure that you set it at a high starting bid to ensure that you cover the fixed costs. You have to ensure that you factor in the supplier's prices, which are shipping, taxes, among others. 
Other things to factor also include the eBay listing and final value fees. To calculate the potential fees for your listings on the eBay platform, you can use the fee calculator to help you out.
3. Product Availability
 Many people are doing eBay dropshipping since it has gotten rid of the need to keep an inventory, although this can sometimes come with some setbacks. 
One huge mistake that most drop shippers make is not being able to ensure there is the availability of the items they list on the eBay platform.
This is one big mistake that really frustrates online buyers and eventually drives away any potential repeat customers. In the long run, this tends to create a lot of hardships for eBay drop shippers.
To make sure you avoid such a mistake of selling items that are out of stock, ensure that you are always up to date with the inventory of your supplier frequently to see the products that are in stock and the ones that will be leaving their stores soon due to low quantities.
You can try to collect daily reports from your suppliers to help you maintain an excellent reputation for your customers. When customers notice that you are quick and reliable in terms of fulfilling orders, they tend to come back most often.
The most important thing to always keep in mind as an entrepreneur is that your business needs to have a good reputation for being different from your competitors since dissatisfied customers can significantly put you at risk very quickly, causing you to get permanently kicked out of the eBay platform.
4. Products Fulfillment
Once you've listed your items on eBay, the next step is making sure you keep your customers happy by fulfilling orders fast and in an efficient manner. 
On the eBay platform, reputation is everything because millions of sellers are competing for sales daily. Therefore, you always have to ensure that you are on the right track when it comes to fulfill
ing orders.
The most significant disadvantage or challenge when it comes to fulfillment is that it is out of your hands. Mainly because you can send an order placed by your customer to the supplier, but it all depends on them to follow through with it and make sure they do it on time. 
In case your supplier turns out to be unreliable, what you need to do is move on fast and find somewhere else to source your products. 
The best way to know the right supplier is that they always try to ship the items quickly and update you on the status of your orders. They also let you know of any potential delays or issues to enable you to relay the information to your customers.
You need to know that issues are always bound to arise, which means that you have to keep in contact with both your customers and suppliers to reduce negative feedback.
5. Be on the Lookout for Unreliable Suppliers
The number of suppliers that you can find online is huge, but how exactly do you spot an unreliable supplier? 
This is one huge mistake that most drop shippers find themselves making since they fail to properly check or evaluate the suppliers they choose before they attempt to make sales on the eBay platform.
Making this mistake when dropshipping on eBay can lead to awful results in terms of late deliveries and dropshipping poor-quality products. 
Keep in mind that the customer doesn't go to the supplier they want. Instead, they look to you to provide them with the items they paid for in both a timely and proper quality manner.
Even if it isn't your fault and the supplier makes a mistake, the only person that the customer sees is you and, therefore, will react accordingly with negative feedback or complaints to eBay. 
You can try to save time through services like online directories, which help you to offer lists of suppliers who are pre-screened for both reliability and quality.
6. Building the Right Relationships
One way to ensure you're getting high-profit margins while dropshipping on eBay is being able to gain repeat customers. So what exactly can you help you get your online buyers to keep returning? 
The best way is to build and maintain excellent relationships with them.
To build to the strong reputation of your online eBay store, you need to start with what we've just mentioned above.
Make sure that every item that you've listed is available, work with reliable and honest suppliers, and also ensure that you fulfill the order at the right time.
In case any issues arise, make sure that you respond to your customers promptly and professionally. Don't respond harshly or in a bad emotional state even if the customer is angry and talking rudely.
Remember that bad feelings always fade, but bad reviews never go away. Always strive to ensure you give your customers the best experience, and you will see how fast you'll build a loyal base of returning customers.
7. Product Listings
 When it comes to product listings, timing is very crucial. When you are setting up an auction on eBay, two things can significantly impact your sales, and they include the day of the week and time of the day.
The most obvious solution when doing eBay dropshipping is making sure that you time your eBay listing around peak traffic hours since high traffic can get you plenty of potential buyers. 
This, in turn, can get you plenty of sales faster with high-profit margins.
The downside to this strategy is that listing your products during these peak times also means a lot of competition and limitations on your potential buyers since they won't be able to bid on your listings due to slow speeds on the site.
Therefore, it becomes quite challenging to make money when your customers are unable to get to your listing in time.
 So, the key is to try and balance the timing of your eBay auctions. To do this, make sure you consider the right time to list your products.
You can try considering the target demographic, which are people that might be most interested in your product. Check on the time when such customers do their online shopping.
8. Product Tracking
Most often, you have to make sure your eBay customers can track their packages easily. To do this, you can try and share your UPS, UPS, or FedEx tracking numbers.
 The most challenging part of this is in case you ship an Amazon order and it gets delivered with the Amazon logistics.
Amazon logistics are only fulfilled by Amazon and not UPS, FedEx, or the others. It usually has a tracking number that begins with TBA and follows by 12 digits.
 The challenging part of such deliveries is that you are required to log in to your Amazon account and track them since your eBay customers usually are unable to track their shipment. 
You also have to note that eBay considers Amazon's TBA tracking numbers as invalid. This becomes difficult to prove that an item was delivered to your customer in case of a dispute.
Therefore, the best way to ensure that you can track your shipments is to work with suppliers directly. But, if it is a must that you want to use Amazon to drop ship products on eBay, you can convert the Amazon's TBA tracking numbers into ones that are considered valid by eBay. 
A Step-by-Step Guide on eBay Dropshipping
Here is a step-by-step guide on how to start dropshipping on eBay.
1. Finding a Reliable Supplier
To succeed as an eBay drop shipper, you have to ensure that you provide the best customer service and also linked to a reliable supplier.
 You have the option of sourcing local suppliers or finding online wholesale suppliers. 
Here are some things to consider when looking for the right supplier:
The shipping methods offered by the supplier. Check also if the supplier provides an expedited shipping method.

The shipping period of an order – One thing you should highly avoid is suppliers who are unable to guarantee delivery times of products since they can put you at very high risk.

Check if the supplier can ship products worldwide. Some suppliers can only ship products to specific countries, which can highly limit your customer base.

Check on how the supplier conducts quality control. Remember, poor reviews come as a result of poor quality products.

Check if you can use the supplier's source materials such as photos, product descriptions, and product specifications. Professionally-taken images can significantly help to increase your sales since they attract customers easily.
After you have decided on the suppliers you want to work with, try and contact them to inform them that you want to become a retailer for the products they offer.
 Also, make sure that you ask about their dropshipping policies.
2. How to Select the Right Products
This may be the first or second step, depending on your preferences. If you already know the kind of niche products you want to sell or need to research in order to decide the best-selling products, you have to ensure you select the right products.
Examples of right products to dropship on eBay include organic tea, printed socks, sports bra, baby carrier, etc. There are also plenty of other great products to sell on eBay. 
Therefore, the best thing to do is ensure that you do your research thoroughly and pick high-quality products from reliable suppliers.
3. Create Your eBay Seller Account
The good thing about creating your eBay seller account is that it only takes a few minutes. However, you have to consider essential steps that are usually overlooked by most online sellers.
First, you need to consider checking on eBay's seller information center since it has very useful links as well as guidelines to help you set up your store.
The second thing that you need to do is ensure that you wisely choose your eBay account name. Avoid choosing offensive or crude usernames since they might drive customers away, and they also violate the eBay username policy.
 Try to select catchy names since they might attract customers and lead to good sales.
eBay typically requires your tax ID when setting up a seller account. If you don't know how to apply for a tax ID in your state, you can try a quick Google search, which might provide you with the right information.
The fourth step when creating your seller account is to set up your payment method. Payment methods tend to vary by country. However, all the U.S sellers need to either have PayPal or merchant credit card accounts.
The last step is setting up your profile page with information about your store and also policies, which includes shipping and return policies. 
You also need to provide a detailed background and credentials since they are quite useful for most niche markets.
4. How to Create Your Listings
When it comes to creating your product listings, you can use the information that is provided by the supplier. Make sure that for each product, you create an eBay listing individually.
 In order to determine the price of a product, timing, auction, or "Buy It Now," you can try and research the eBay platform or other places like Amazon and well-known retailers online.
5. How to Properly Manage and Maintain Your Business
Once your listings are well set up on your eBay store, the next thing you would want to do is start making money. What you need to do is begin to build a positive reputation, and you can do this by making sure you fulfill orders as fast as possible. 
Also, contact your supplier on a daily or weekly basis to ensure that everything is running as smoothly as you would want.
In case some products are out of stock, make sure you remove them replace them with any new products regularly.
Another thing to ensure you properly manage and maintain your business in the right way is ensuring that you respond to your customers promptly.
 If there are any complaints, make sure you respond fast and in a professional manner. Also, strive to provide a positive experience that will help to build loyalty with your customers and encourage them to keep coming back.
The Bottom Line 
eBay dropshipping is a great initiative to consider if you want to start an online business and gain experience as you go.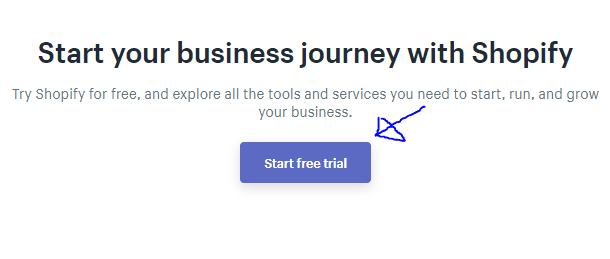 However, you have to be prepared for challenges that may arise as you run your business. Be open to always learning new stuff, conduct thorough research regularly, and ensure you provide the best customer experience to your buyers.