Eprolo Vs Oberlo: The Bitter Truth About These Two Apps
Eprolo vs Oberlo The Ugly Truth
Eprolo App is an excellent app if you are looking to increase your business sales. The App usually makes ordering so simple and straightforward; all we need to do is click a button and it's smooth sailing. Today we dive into Eprolo vs Oberlo to help you weigh the best option for your Shopify dropshipping business.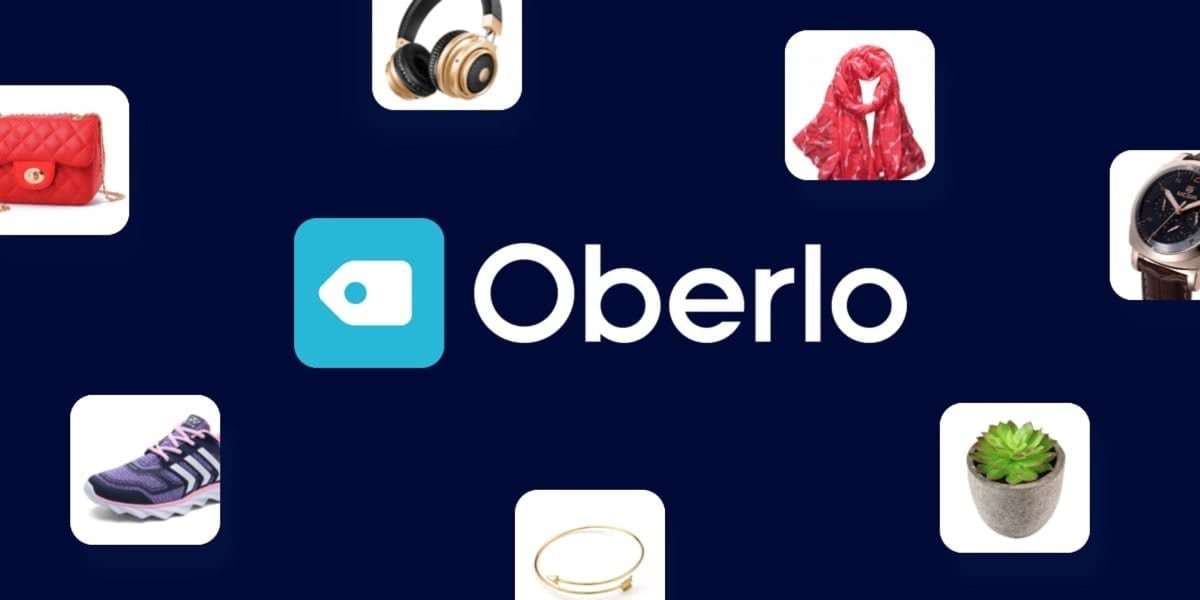 Eprolo products get to your business in a quick time, and that is what we like the most. While on the other hand, Oberlo is a popular dropshipping app designed especially for Shopify hosted sites.
It specializes in simplifying the entire dropshipping process in just a few clicks, even making it easier to use for the newcomers like you.
The idea behind Eprolo and Oberlo:
Are you looking to create your own business from scratch but keep in mind becoming your boss and entering the e-commerce sector can be stressful and confusing!
Here I want to talk about Eprolo vs Oberlo. One of the most popular apps designed for Shopify and used all over the world by many drop shippers. 
Table of Content:
To get more understanding of these dropshipping apps to let's compare and contrast them. In this article, we are going to discuss the similarities, differences, features, and roles exclusively. What I will cover in this epic review of Eprolo vs Oberlo.
How Eprolo works?
Simply install Eprolo App to your Shopify store. 

Find your desired product on Eprolo and push it to your Shopify site.

Receive orders from customers and pay for your order to the customer Eprolo.

Then Eprolo ships the order to the customer from the Eprolo warehouse.
How do Oberlo works?
Simply get the Oberlo App and connect it to the Shopify site. Go and find products that you are looking to import. Make your store look good and drive the traffic.
Which one is best to choose?
Eprolo:
Eprolo exactly knows how to manage your daily orders efficiently from years of drop shipping experiences. It deals to fulfill your bulk orders and get all your orders shipped from one place, also do all supply management and quality control for you in the whole process. 
All the desired packages will be shipped under your company name; the often offer you a customized package to help you to build your brand.
Oberlo:
The main goal of Oberlo is to connect your online store with thousands of suppliers and manufacturers. Following this way, you will be able to choose some products and sync them with your store. Oberlo is an integration between Shopify and Ali Express.
A further service provided by Oberlo is the automated fulfillment of the order by automatically loads every checkout page on Ali Express. However, Oberlo has its limits, and it can't directly import products from other platforms other than Oberlo.
Free Shopify Drop Shipping Apps:
Eprolo is a free forever Shopify dropshipping App with almost 11000 plus users and still growing. While it has completed over 1 million orders since 2016 and providing you with over 300 thousand products to choose from. It specializes in dropshipping and product sourcing to grow your e-commerce store.
Similarly, there is no doubt that Oberlo is the best place to launch a fun. Easy and profitable dropshipping business. To drop-ship items online now a day, one does not need to have a clear cut website of their own.
It has completed over 65,000 Shopify shops using it and merchants registering over $36 million in states alone. So as per Eprolo vs Oberlo let us compare their membership level and the benefits each app has.
Eprolo vs Oberlo : Membership Levels:
Oberlo:
With an Oberlo that offers you a more natural way to do dropshipping, it needs to cost you something. Luckily people can also enjoy a free membership there, as this is one of their three options, the other two will charge you almost $30 a month and third being nearly $80 a month, which I thought you need to bargain to be very honest.
Eprolo:
While Eprolo believes success comes from helping our entrepreneurs to succeed, so we keep it free for you. So it offers five levels. 
The first level charge you about $3000, 2nd one from $3000 to $5000, 3rd one from $5000 to $10,000,4th one from &10,000 to $20,000 and 5th one nearly about $20,000. We aim to help you grow your business.
How are they related to dropshipping?
Dropshipping is a business model that allows entrepreneurs from all over the world to run their online stores without ever managing inventory. When a drop shipper sells a product on their online store, they will then buy it from their supplier, who will ultimately ship it to the customer directly. 
Is Oberlo free?
If we talk about Roberto's starter plan, it is 100 percent free. You only need to pay when you scale your business. Moreover, you only need to have initial funds to start your own dropshipping business.
Has eprolo trending products?
Talking about Eprolo has thousands and thousands of trending products listed in the catalog for you to resell. All the products are selected by the experienced sourcing team at Eprolo, so this helps you to save time and work for other things other than looking for the most suitable products to sell.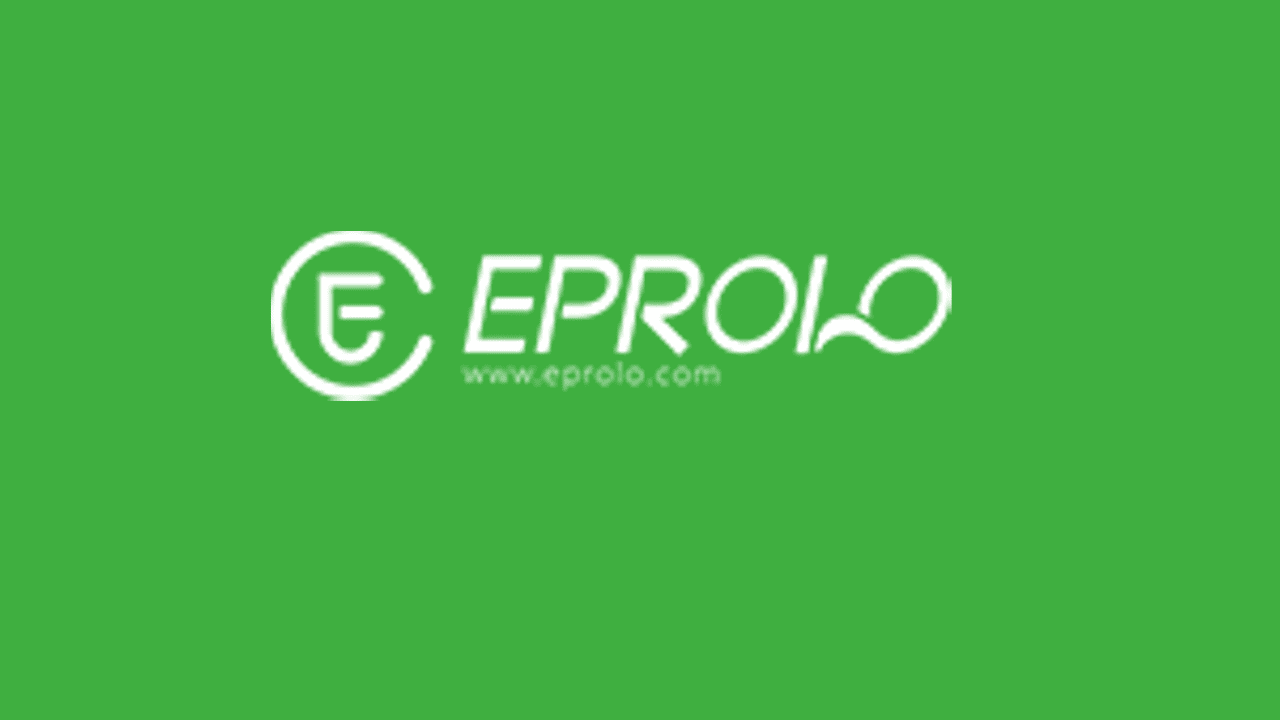 Advantages of Eprolo Express Shipping:
Eprolo Express shortens the delivery time by upgrading customer's shipping experience. Also providing stable delivery time even during busy days like Christmas and Black Friday. Your customer will see the package will be shipped from the US according to your tracking information.
Oberlo makes the process of order completion quicker and pasting your every single order manually from your Shopify to Ali Express. Unfortunately, this process takes a lot of time since you need to process every single order manually. Being a nonnative integration with Ali Express, it just loses some order with, which you will be finding and fulfilling manually.
Some drawbacks of Oberlo:
Oberlo works exclusively with Ali Express, which means you have no chance to use other e-commerce platforms or standalone websites.
Working with Oberlo, which means working with Ali Express, you have to face all the related problems.
 Oberlo does not take care of sourcing or logistic processes which results in the poor quality of products, long shipping times, even no tracking numbers meaning a terrible customer experience, a lot of refund requests and also blocked payment gateways. 
Few benefits of Oberlo and Eprolo:
Still pounding on Eprolo vs Oberlo , It is considered as colossal power saver as Once it's set up and running just need a few clicks to complete your orders instead of wasting hours fulfilling the orders by yourself.
Using Oberlo, I can easily add hundreds of new items to my online store every day.
With all the above powerful features, you may expect Oberlo to cast a leg, but you will be amazed that it is affordable.
Eprolo provides you with the following advantages including product sourcing, customized packing, and branding, fulfilling orders in bulk, shipping orders from one place, providing you multiple items discount, cashback facility and much more.
Do you think Oberlo is a Scam?
You may have seen over ads circulating YouTube recently. Honestly speaking, I also came to know about it while I was inspecting YouTube. I must say it is awe-inspiring who the people behind this are. Yes! It is 100 percent the case that this place is legit, not a scam. Its overall rating consists of 8 out of 10 stars.
Let's have a look at the features of both Apps one by one in this Eprolo vs Oberlo full review!
Features of Eprolo:
Eprolo is an ultimate dropshipping app for all your dropshipping needs.
Suppliers and Quality Control:                   
We can manage all the Suppliers and do Quality Control for you. You just need to focus on how to improve your sales and marketing of your store.
Delivery on time:
Most of the dropshipping businesses are facing challenges with slow delivery time. Eprolo has its own developed Express Shipping Channel which can shorten average delivery time to 5-8 days.
Fulfilling bulk orders:
Eprolo helps to fulfill your orders in bulk with only a few clicks, saving more time and work. Eprolo can also support CSV file bulk order fulfillment service.
Saving money on multiple orders:
Other than completing bulk work, you can also save more money on multiple item orders. Eprolo also offers you cashback for each order. By saving more, you are likely to make more profit.

Main Features at a glance:

-Forever free App.

-Easy shipping from one place.

-Millions of products on the catalog.

Unique Eprolo Express (5-8 days).

-Built-in Currency convertor.
Can I customize packing and inserts using Eprolo?
The answer is YES! Based on your membership level, you can have your custom roll Tape with your logo to wrap up your packaging box. You can also have free packing boxes when you reach at least a certain level of orders. Otherwise, all come up with a nominal fee which is not expensive at all.
How Eprolo Cashback Works?
Eprolo cashback is a rebate service that offers you about 5% cashback from each $100 sold of inventory.
 Hence Eprolo is trying hard to build a decentralized distribution and drop shipping community around it.
More Features:
These are Flexible some of the facts that a drop shipper has to consider before selling products from a local warehouse.
What to do if a supplier is from China?
When it comes to choosing a supplier from China, it is important to understand a few things:
To speak clear English language.
Offer a wide range of products and required interface with many Chinese Manufacturers.

– Quick handling and shipping time of products.

-Eprolo best feature is that it provides you flexible and negotiable payment terms.

-It also offers you additional services like customization/labeling/quality control.

Branding Details of Eprolo:

Eprolo aims to help you build your brand through customization; add a logo, sticker, gift card, etc. to your selected package.

 
Customized Invoice:
Being the best dropshipping App, Eprolo provides you a free customized invoice for all the orders. Your company information will be printed on the invoice, and the value of your chosen product is the selected price.
Customized Scotch Tape with logo:
Moreover, customized scotch tape with your logo on it, which makes each of your packages looks more professional and your brand get more trustworthy.
Customized stickers and boxes:
Customized stickers and gift cards will help to attract returning customers. 
As you know that good customer experience and post-sale services are critical elements to build a successful business. Make sure to print your logo on packing boxes to maximize brand influence. Surely, it will give your customers a professional presence.
The above described are the detailed features of Eprolo. Are you interested in knowing more about Oberlo? We will let you know about the Oberlo basic features to get you the best drop shipping experience!
Features of Oberlo:
Although the Oberlo company founded in 2015, still merchants have sold over 85 billion products all over the world. Whether you have just started or looking for new ways to grow, learn all the best dropshipping practices with Oberlo.
Oberlo aims to help to start a drop shipping business easier for everyone. Give us a chance to help you!
Which products are you looking to sell online?
Go and discover millions of your products that you can sell in your store. Prefer to choose from niches such as men's and women's fashion, home décor, sports, beauty, and much more.
How to make data-driven decisions?
By finding products with Oberlo "Order Volume" feature, you can easily discover sales trends over the last 30 days and last six months and then can try to track analyze the competition with exclusive product import and page view statistics.
Get more time for Marketing?
Suppliers ship products directly to the customers, giving you more to focus on marketing and customer service.
Looking to automate your dropshipping:
With our free Oberlo Chrome Extension allows you to add products to your online store directly from Ali Express with only a couple of clicks. The extension also automates fulfillment so you can easily focus on how to make more sales.
Main features at a glance:
Oberlo features help to simplify your dropshipping business.

-Launch your own business.

-Scale your business.

-Some expert features.
How to launch your business with Oberlo?
Do you want to launch our business online? You need to know what Oberlo has in store for you!
By customizing your products:

You can easily handpick your photos, edit product descriptions and titles, and personalize your online store for your customers.

-Set Market Competitive Prices:

Using Oberlo data, you can set prices that match industry standards. It's up to you whether you edit pricing individually and in bulk.

Free 24/7 Customer support:
If you are worried about every step of processing your online store. No worries, Oberlo customer support team is here to help you throughout every single step. You can ask us anytime, anything.
Which language to use:
Try using Oberlo in English, French, Spanish, Italian, German, or Brazilian Portuguese to launch your business online.
This was all about how to launch your business with Oberlo. Now the next step is to scale your business.
Scaling your business:
Oberlo helps to scale your dropshipping business by following steps:
·        Limitless Monthly orders
You can easily place an unlimited number of orders on your online store without even needing to upgrade your subscription plan.
·        By change of suppliers:
There is a possibility that you may found another supplier you like? You can easily make the switch in only a few clicks.
·        By Monitoring Product inventory:
Oberlo will notify you when your selected product inventory levels or prices change so that you don't need to keep track of them manually.
·       Viewing sales at a glance:
With Oberlo's Sales dashboard, you can keep track of your store's success statistics. Also, keep an eye on monitoring your sales and bestselling products at a glance.
This was all about to scale your dropshipping business with over App. Do you know the expert features of Oberlo? Here we go!
Expert features of Oberlo:
Oberlo also holds some amazing expert features.
Oberlo Variant Mapping:
Oberlo variant mapping provides you the facility to merge similar products from different suppliers and separate colors and sizes on to their product pages.
By tracking customer orders:
To keep track of customer orders and provide customers with expected delivery dates and up to date delivery information, Oberlo serves.
Adding Multiple Users:
To grow your business, give your whole team access to Oberlo.
Automating bulk orders:
Oberlo provides you best feature to reduce your workload by automating bulk orders and fulfill multiple orders just with a single click.
Automated captcha solver:
The best feature of Oberlo, automated captcha solvers, saves time and energy while you place bulk orders.
Can I cancel my account?
Yes, if you ever came to know that Oberlo is not the right solution you were looking for your online business, simply uninstall the application from your Shopify store.
Pricing details of Oberlo:
Oberlo provides you with three packages, including starter, basic and pro.
The starter package is completely free. While the basic package charges you about $29.90 and $79.90 with advanced functionality. 
· Oberlo's Success stories:
Oberlo keeps on sharing the stories of entrepreneurs who achieved success through their drop shipping solution.
·       Husky beard:
Husky beard is an online beard grooming e-commerce store that started in 2016 by Paul Lee. According to the oberlo success story, he was doing a 9 to 5 job but after learning all about beard grooming started his online store. To avoid complications and cost issues, he came across drop shipping and discovered the benefits of dealing with products online.
 So he switched his business model, signed up for Shopify, and ultimately installed Oberlo. Keeping it short at last Paul was able to grow his business to a 6-digit figure. Paul joined Oberlo in 2016 and netted a profit of $49,500.
·       Eprolo Success Stories:
According to the most recent reviews on Shopify, someone said that Eprolo App solved almost 80 percent of their drop shipping problems and they can' be more grateful for their commitment and improvement of their policies. Moreover, Distribution Centre UK and the US posted a review that it is unreliable and unethical practices and got seventeen complaints in only two days. 
Well! It's all about the customer's review related to Eprolo. It can vary from a customer's satisfaction level. To get my final verdict, I will be comparing the overall ratings of both these dropshipping Apps so that you can decide which suits best for your online store.
·       Overall App Rating:
Eprolo generally drops millions of products within 5-8 days' delivery time. According to reviews, it was able to secure a 4.3-star rating.
 While Oberlo finds products that you want to sell on Shopify and according to customer reviews, received a 4.7-star rating. 
I hope to look at the stats and all the features explained above you got a clear cut idea which dropshipping App is best to grow your business worldwide.
I can go in-depth as per Eprolo vs Oberlo but this will take forever, this review will be updated further as I test both platform's new features.
Conclusion Eprolo vs Oberlo
Now you have got all the information to choose your future dropshipping partner wisely.
Having a willing, trustable, competent drop shipping App means you are allowing yourself all the required time that will help you to take your online business to the next level.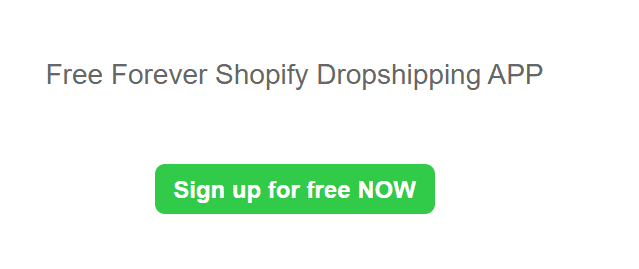 To keep yourself up to date and follow all the news about drop shipping, you just have to follow dropshippingit.com. We hope you find this information valuable about whether to choose Eprolo vs Oberlo.