Instagram Marketing : How To Grow Your Business
Instagram Marketing Way To Go In 2020
Instagram Marketing is the way to go when it comes to high conversion and engagement. If not, the fastest-growing-Instagram is one of the fastest-growing social media platforms, in just less than a year from September 2017 to June 2018, its user base shot-up from 800-million to 1-billion.
You can also read the Fastest Way To Optimize Instagram Profile For Growth for this topic to make sense. It has been a series of Instagram hacks and post.
In roughly 9-months time frame compared to Facebook's number of marketers, which only grew by 0.5% and Twitter's decreased by 0.3% while Instagram's increased by nearly 7%.
It is clear from these stats that Instagram has had an enormous impact on how people -and businesses interact daily. Instagram is positioning itself as a critical source of communication, Ecommerce, learning, and entertainment.
But there is a big challenge for brands that want to jump onto the Instagram marketing movement.
Many find themselves at odds pondering where even to start. It can prove to be downright intimidating sifting through all the disjointed tips and resources thrown out there.
Well, count this post as a good riddance. The article will take you through the ins and outs, probably the dos and don'ts of Instagram marketing in an actionable clear cut way.
Instagram Marketing The highlights;
Definition and an overview of Instagram marketing
Setting up an Instagram business profile
Tapping on Instagram features to build a powerful marketing strategy
Growing your following and profit from your efforts.
Tracking your performance using Instagram insights
The cool apps to help you
What is Instagram Marketing?
Instagram marketing is a cut of social media marketing in which brands use the Instagram platform to promote their businesses. As the most popular sales channels, the platform offers a variety of ways for businesses to reap its benefits.
The term "promote their businesses" is broad. Still, the basics of it that Instagram marketing involves several different tactics and strategies used to accomplish all kinds of objectives businesses might have.
When looking at the different ways to use Instagram for marketing, you can split the promotion of business activity
into two:*Paid tactics such as advertising and influencer marketing
*Unpaid right strategies like creating organic content such as Instagram stories, posts, comment, and engage the users' feedback.
Typical business objectives range from selling your products/services, building relationships with potential clients and other brands, getting more followers & engagement to generally boosting brands' reputation.
Instagram Algorithm
An algorithm is a widely misunderstood term, you need not be an Instagram algorithm master, but a basic understanding of it can you realize your goals much faster.
While some marketers feel and view an Instagram algorithm as a cardinal enemy, and it is to the contrary. The reason is that its goal-just like any other online algorithm-is to deliver engaging, entertaining, and relevant content to each user.
The algorithm carefully studies their users' activities, and behaviors then use that data to make informed guesses on what the users will want to see in the future. Should your content pass the "test," you teed up for success.
The takeaway from this is that you should always focus on creating quality content that offers a benefit for your audience. So no content for the heck of just creating something, no spammy comments, or posts. Be dedicated, strategic, and thoughtful while constantly querying what your audience and how you can serve them through your efforts.
Examples of Instagram Marketing
1.Organic Content
Organic content is a good tactic that describes any unpaid content that you post, such as videos, photos, and stories. The posts should be at the vore of your Instagram marketing strategy because it becomes much easier to make sales if you can maintain your audience interested organically.
2.Instagram Ads.
Compared to Organic content, Instagram Ads are a more direct approach to Instagram marketing in getting some hard cold sales. There is a long list of different ads you can run, and that includes Shoppable posts, Story Ads, Video Ads, Image Ads, and Carousel Ads.
Video & Image Ads
You may have rightly guessed that a video Ad refers to features a video and an image Ad features an image. These Ads show up in users feeds similarly to how organic posts from other users do.
The Ads include a call-to-action button that urges users to take a specific action such as:
Contact us
Shop now
Book now
Watch more
Listen now
Learn more
Send message
Carousel Ads
Carousel ads work the same way as organic posts that feature more than one video or image. They show up in users' feeds along with other posts letting you display up to 10 videos and images per post. What's brilliant is that each of these items has its unique link that leads your users to them.
It can work correctly with a dropshipping store, for instance, highlight a few sales and lead potential clients to your site to shop.
Story Ads
Story Ads are among the best ways to sell on Instagram, and they are immersive, full-screen units that enable your brand to infuse creativity making the Ads more appealing to your audience.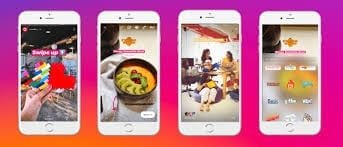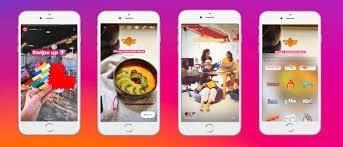 The Story Ads bursts up in between Instagram Stories from the accounts people follow. Story Ads can deliver a positive experience to potential clients. Also, they feature a tiny 'Sponsored' tag at the top right and call-to-action (CTA) at the bottom.
A report by Kenshoo reveals that Image Ads still retains the top spot as the most popular Instagram Ad format, and that Story Ads are fast-growing. The findings also pointed out that advertisers' share spend on Story Ads doubled year-over-year, ending in the 2nd quarter of 2019 from 9% to 18%.
To generate income with Story Ads, run campaigns that promote your services or products and make sure that you add CTA at the bottom to encourage potential customers to buy.
Of course, you will have an option in Ads to publish as either a video or an image. Whatever you choose, ensure your Ads Story is attention-grabbing to snag the users who swipe fast through their content.
Shoppable Posts
Instagram has a great feature called Instagram Shopping that allows people to shop without leaving the app. The core functionality of this feature is that it lets businesses to tag products in their Instagram content such that when a potential client clicks on the tagged items, it leads them to the item's page on the brand's site.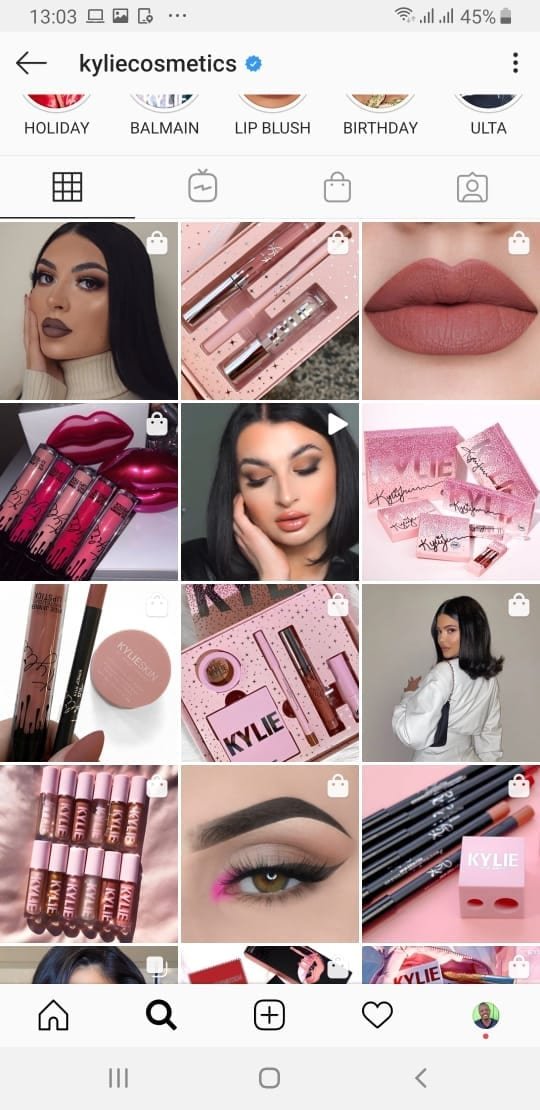 Say you are dealing in beauty accessories and you post a picture of a model wearing a few of your products, Potential clients can click can tap to view and then buy the items directly in the app.
Once approved as a seller, you can sell products via Stories and posts, if you want to take things a notch higher, you have an option to create an Instagram shop-though you need a connected Facebook business account.
If all these are new to you, read guide to Instagram Shopping, it delves deep into how the feature works, integrating it into your Instagram marketing strategy, and increasing your visibility on the photo-sharing app.
3.Influencer Marketing
Among the most popular forms of social media marketing, today is Influencer Marketing. Instagram Influencers are persons who have grown an organic, dedicated following based on their content niche, and influencers exist on pretty much every, if not all, social media you can think.

When you can find the right influencers that match your brand, it can afford you a serious boost in overall brand recognition, followers, and sales. And therefore, the key is that it is necessary to find the right influencers.
Partnering with other brands to cross-promote contests and giveaways is another common form of influencer marketing. It is a wrap for the gist the various types of Instagram marketing can take.
The next order of business is the juicy parts and first up; the dos and don'ts of setting up a profile.
Setting Up an Instagram Business Profile.
You need to confirm that you have a proper business profile, it is more credible in the eyes of your audience- not a regular personal profile. It is imperative to have a business profile to reap the benefits of business features like Instagram Insights and Ads.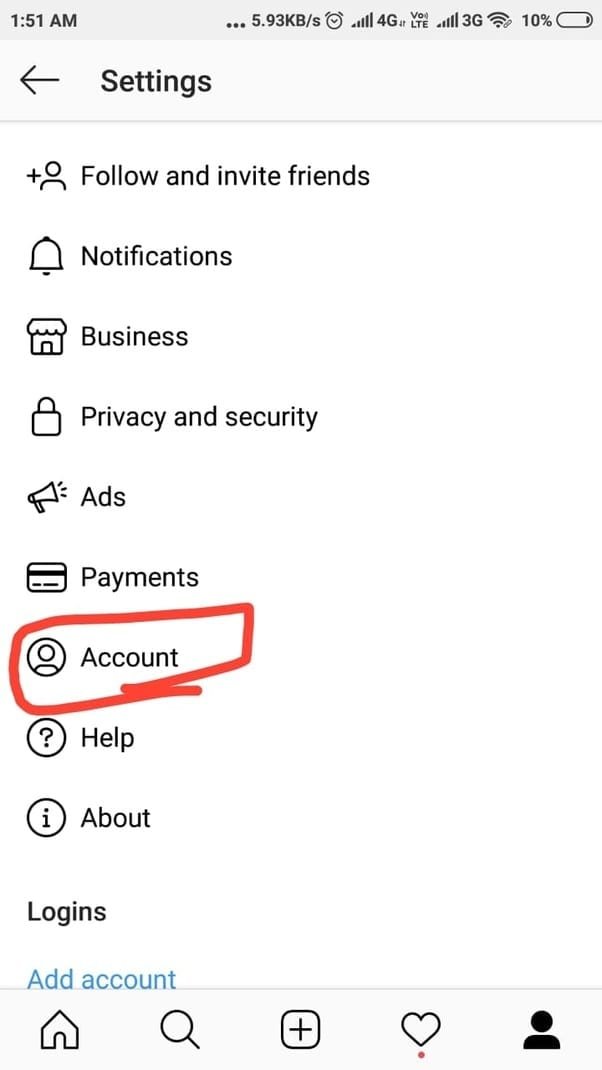 Instagram Marketing How to Create an Instagram Business Profile.
You need 2-things to create an Instagram Business Profile.
1. An Instagram account-could be your existing personal account, or you create a new one meant for this purpose. It is better creating a new handle with your business's name for brand recognition.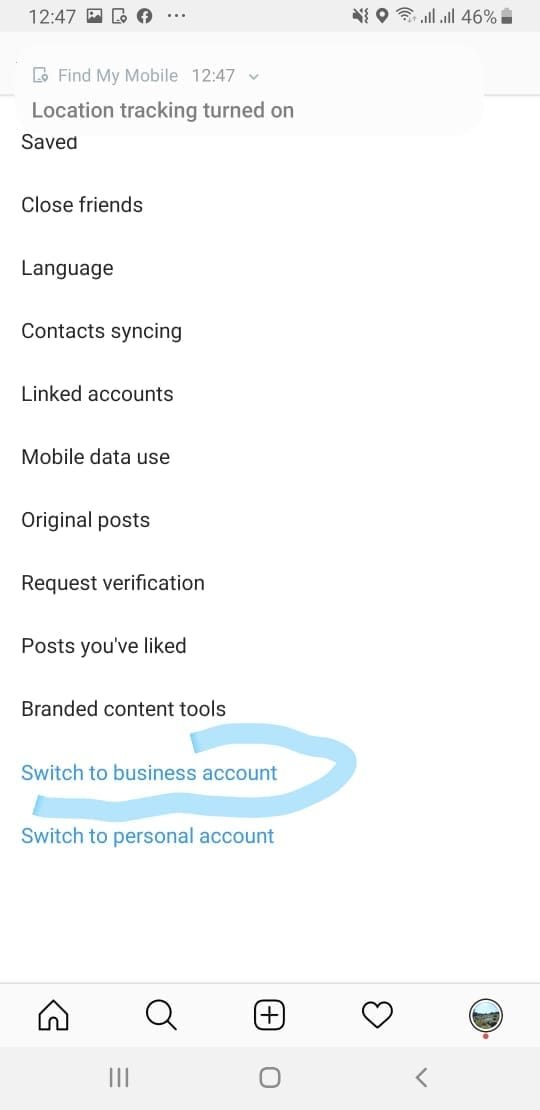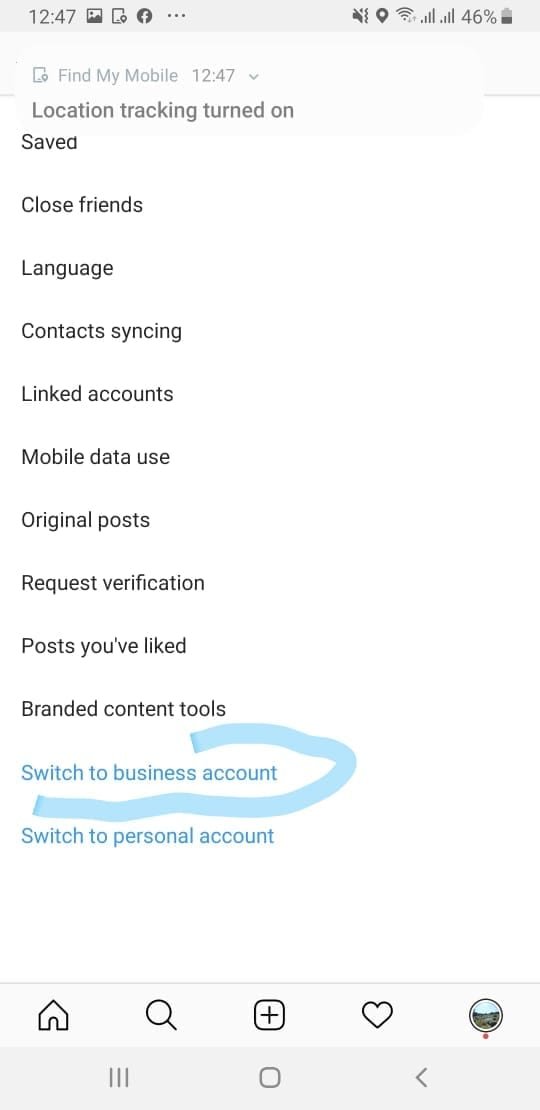 2. A Facebook page for your business. Instagram needs for verification purposes.
And an overview of how to make an Instagram Business profile entails: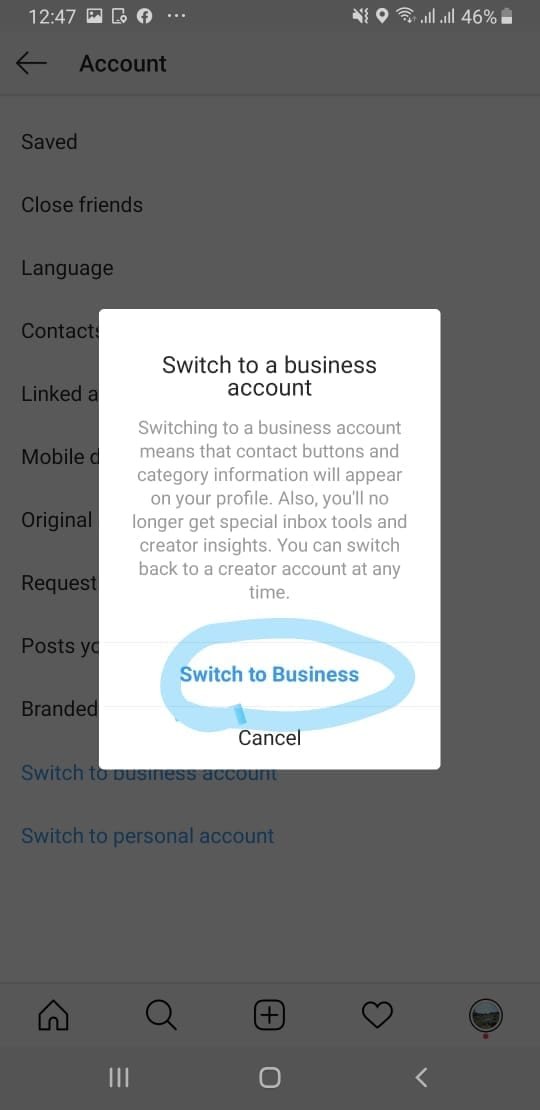 1. On your phone, log in to Instagram with your business handle.
2. Tap the icon at the bottom right corner. The screen expands to show another menu. Tap 'Settings' at the bottom right corner.
3.on setting page, scroll down till you find 'Switch to Business Profile'
4. Instagram then prompts you to connect the account to your Facebook Business page, edit your public contact info: location, email address, and phone number. Do not add private info given; this will be available on the public on your profile.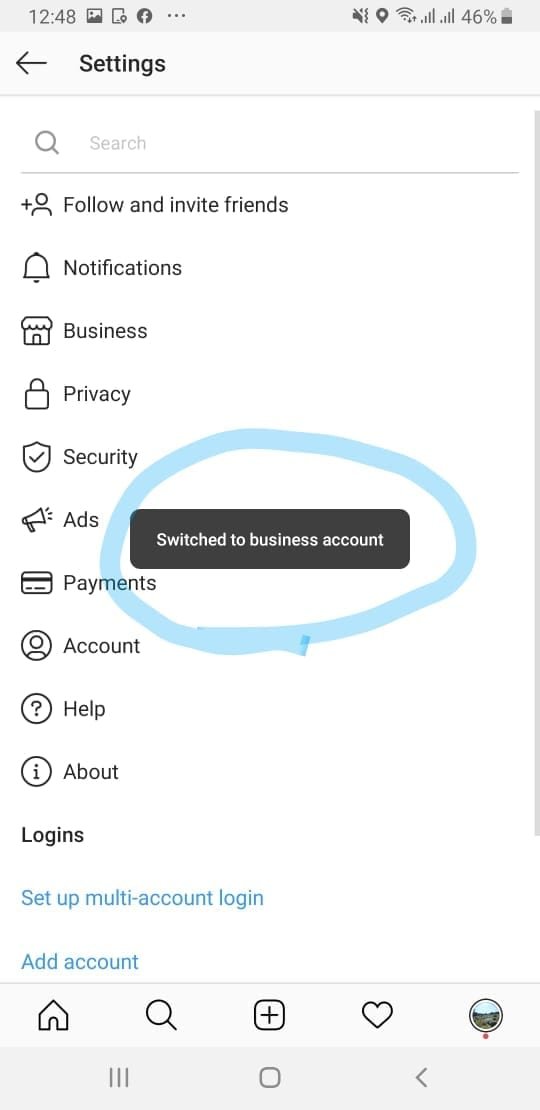 What Makes a Good Instagram Business Profile?
When optimizing your Instagram profile, you must remain consistent with your brand. That is to say, including the same images, fonts, and colors that you have in other platforms like other social media accounts and your website. It becomes easy to promote your business clearly and recognizably.
Your profile photo and bio are 2-main elements of your profile. For pictures, it is best using your business logo to help with brand recognition. For your Instagram bio, the following few tips can ensure that it gets some attention:
1. Make it customer-centered, not your business. Explain the benefit that you are offering. Instead of saying something business-oriented like-We post amazing travel photo- say It is a big world, Explore through the lens of our photographers.
2. You can use your bio promotes a significant event or content on offer like say you encourage users to join your 101 courses for starting their first online business.
3. Encourage users to engage with your brand. For example, you can ask your following to share their style in an Instagram post with a branded hashtag, in exchange, the business features some of these posts on their account.
4. Put a link for users to explore. The link on your bio should lead users to experience your brand, whether it links to your site, piece of content, or a specific sale or content aggregation tool like LikeShop or Linktr.eer listing. If your URL is long or unsightly, consider using Bitly shortened URL.
5. Use emojis. Emojis are super trendy. They are a quick, visual way to get your point across.
There are many ways you can use the 150 characters to build a stronger relationship with your audience through your Instagram profile.
Powerful Instagram Features for Businesses.
Instagram hosts plenty of cool features that can aid boost your Instagram marketing strategy, help connect users-enriching relationships.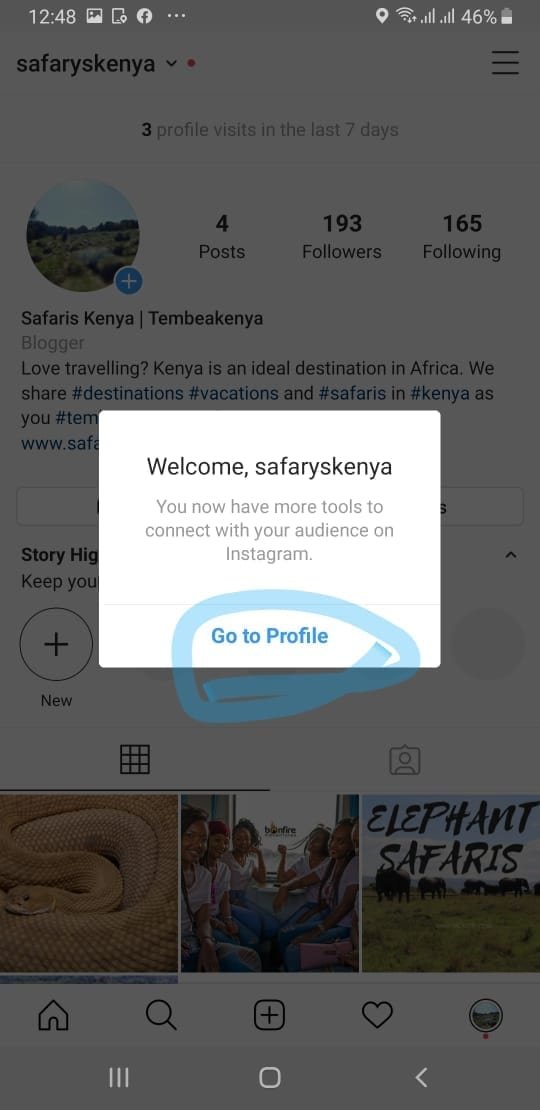 You may not be an avid Instagram user, but you are probably familiar with the most popular features. Take a look.
Instagram Hashtags.
Hashtags are ubiquitous everywhere on the internet. If you apply them to your marketing strategy, Instagram hashtags are clear cut signals to users, and your posts are relevant to what they are looking for.
Some users search for content based on hashtags alone. Say your post is related to a trending topic; ensure to include the associated hashtag. It may help get you in front of the eyes of persons genuinely interested in what you have to say.
To find trending hashtags, search directly in the Instagram search bar and scope out content posted by others.
Tools like Keyword Tool generates hashtags for you based on your keywords. Several of these tools provide free results, but for more extensive lists, they require a paid upgrade.
Also, it is a smart move to create a branded hashtag and use it frequently. The hashtag may include the name of a particular campaign, event, promotion, or company name.
Instagram Stories.
Stories are an excellent addition to your Instagram marketing strategy, as they a lot an opportunity of things that are more timely or quite warrant a standard post or in-depth.
As of January 2019, 500-million plus people use Instagram Stories. Instagram Stories are a more exciting and brief way to share with your following-they are only 15 seconds long, disappears after 24-hour, and are not listed on your main profile or feed.
There are a few ways you could use your Instagram Stories:
*Answer popular questions about your company individually or within your company's niche
*Show "Behind the scene" content to give your audience a sneak preview how you do things.
*Promote your content, like a new ebook, infographic, or a blog.
*Have a "takeover" where one of your employees could be an influencer post their content for a day
*Ask your following for feedback about your company or poll them on a popular topic
*Host a giveaway or contest in which you ask your audience to create a post/story that tags your handle or a branded hashtags.
Say, for instance, you run Men's clothing brand; you can have a creative "Welcome Back from the Weekender" series that you run every Monday, and it features a compilation of Stories that doubles up as a fun news-style show.
Just be mindful of your Instagram story dimensions such that your images or videos do not look wonky to your viewers.
Instagram live
As the name suggests, it is a feature that lets you engage with your audience in a real-time "live broadcast" format. Instagram live can be helpful, especially if you are attending an event or discussing any timely or urgent subject.
The exciting thing about Instagram Live is that your story is shown first in the followers' feeds, and when they open the app, they get the notification that it is happening. But as the saying goes with high power comes great responsibility do not use Instagram live unless you have some genuine content to share lest you push users away for wasting their time.
IGTV
While the short story lasts 15 seconds, IGTV caters to the long-form of videos, from 10 minutes or up to an hour-long for accounts with a massive following.
IGTV lets users search for videos that pique their interests, also it makes suggestions based on users' past behavior, or activity-IGTV helps ensure that audiences connect with content they will like.
If you are a newbie, IGTv may not suit your needs or objectives. However, if you produce long videos or you are a media company, IGTV can be a useful tool to get your message across and engage the audience.
Creating an Effective Instagram Marketing Strategy.
Instagram marketing strategy works best with clear set objectives, and you have individually chosen tactics that gradually build toward the objective and keep track of your progress along the way so you can tweak where needed.
Identify Goals & Objectives.
Your set goals and objectives are the crux pillars of your marketing plan. For goal setting, follow the SMART acronym:
*Specific: Give exact figures instead of vague goals
*Measurable: Goals have to be trackable and measurable using insights and analytics.
*Attainable: Be realistic.
*Relevance: Remain aligned with your business, industry, and outlook
*Time bond: Set a timeframe to accomplish the goal.
Instead of saying, "I want more followers to try " try something of this sort," My goal is to gain 200 authentic followers in three months.
In place of ", I want more sales" try "My goal is to earn $700 in revenue from Instagram Ads sales next month."
And rather than saying "I want more engaged following" try " My goal is to grow my engagement rate by 2% in 6-months."
Once you have a set goal, flesh out your Instagram content strategy.
Build Your Instagram Content Strategy.
There are several posting options for building an Instagram content strategy. The choice of the right ones is subject mainly to knowing your audience.
You need to have insights on the key demographics of your audiences, what entices and entertain them? What do they like to see, do, or experience? How do brands generate trust and motivate audiences to make a purchase?
You may not have the answers right away, and it is perfectly normal.
It is a learning curve that you will get the hang of overtime. In the process, you will realize that as getting laser-focused In understanding your audience and what is it that makes them tick, your Instagram marketing strategy performance improves.
The pointers to building a strong Instagram content strategy are as follows:
*Ensure every post aligns with your branding and aesthetic.
Maintain a consistent vibe. For instance, your brand is high-fashion women accessories, make sure that all your images are of high quality, conjuring feelings of elegance and sophistication. So your brand is funny or quirky- Instagram is the platform to let your true colors shine.
Say you know that your audience loves memes and animals so that you may incorporate these regularly into your strategy.
*Valuable Intel from friends and enemies
Peeping at what other companies are up to can be of enormous if you are just starting. Check out top-performing posts, leaders in specific niches, your biggest competitors, and the most broadly popular accounts on the platform.
Conducting a competitive research tip you off when it comes to vital trends, little known tricks and Instagram hacks, and best practices to the next level.
*Creating a social media content calendar,
A social media content calendar helps you to stay on track and top of your Instagram content strategy, ensuring that it is consistent and cohesive.
Start by writing all the posts for the next month, scheduling at least 4-posts per week. And if you are having a challenge filling in all the spots or you are looking for inspirations you can take advantage of the free templates which follow common post styles and popular post from other brands.
If you can afford to part with a few bucks, buy full packs that feature several templates with consistent visual themes such as an Instagram commerce pack.
To remain on top of things, you can employ tools like Buffer or Later to schedule automatic publishing for your posts.
*Using Instagram Insights to track your performance
Instagram Insights is a free tool available for every business profile. It provides a valuable look at key performance metrics of your account, like how engaged users are or how much attention posts get.
Instagram Insights highlight demographic data on your followers, providing you with better Intel on finding your target audience on Instagram. Though the built-in tool is not comprehensive, Instagram Insight is fantastic for a starter.
Growing Your Instagram Following.
Though are some great techniques that can work well to get you more followers if you already have a famous brand, the good thing is that several fantastic Instagram marketing tactics work whether you are starting from scratch.
The following are some of the methods you can implement to grow your Instagram:
1.Host a Giveaway with Another Business
Working with another business to host a giveaway or a contest can spike your following.
The concept works if you and your partner have similar client profiles, you request that every person who enters the competition "like" the post and does some subsequent action such as a tag or a follow.
2.Repost Other Companies' Content
Sharing other brands' content on your account may help you gain a considerable following. It is a smart and natural way to get more following because when you promote other brands' content on your post, the other businesses will likely reciprocate.
In some instances, the other business will follow back and promote your brand as well, and even more crucial is that their following may notice your profile. You have the option to use apps like Repost for Instagram or do it manually.
The app yields better results as it let you pick fast the accounts you would like to repost. Additionally, Repost for Instagram automatically tags the original profile-giving it credit for the content.
3.Instagram Shoutouts
Giving and receiving Instagram shoutouts is the other version of the reposting strategy. For example, ask another business in your industry if they would like to post your content, and you post theirs in return.
Among the various ways of giving and receiving shoutouts, for instance, can involve your brand asking users of its products to provide a shoutout with the product using a branded hashtag in description of their post.
And you regularly return the favor by sharing some of the most enticing branded hashtag posts of your product from your users.
It is a brilliant marketing strategy whose benefits trickle down to both the and its partners, who experience a significant uptick in credibility and following. The key is finding the right partners open to offering a mutual exchange.
4. Allow an Influencer Takeover.
This tact involves connecting your business, an influential person prominent within your industry. The ripple effect is the exposure of your brand to the influencer's following as they announce the takeover days leading up to it.
You may need to sign-up to influencer marketing platforms to find relevant businesses and individuals to partner. The online tools automate the discovery, vetting, and reporting processes allowing us to focus more on planning takeovers and building influencer relationships.
5.Captions That Move Audience
Ordinarily, people, people scroll through their Instagram feed trudging through a mundane daily routine or when they are bored. By creating intriguing Instagram captions, you can attract and get these audiences.
In case an image-a video Is about a product, a caption is your canvas to write-up a description of your item. Using an Emoji, explain why people need to care.
In essence, posts with strong captions shape your brand's personality and story. Craft a caption that encourages engagement and makes people realize they need what you offer.
The strategies ought to offer a simple and effective way to increase your follower count. However, the results can take time to trickle in if you are starting from scratch with nada following-no one knows you yet,
Being a newbie ought not to deter you, and to hit the ground running, you may need to check out strategies on "how to gain followers on Instagram."
The Best Instagram Apps for 2020: Instagram Marketing
Although even within Instagram itself are tons of tools and filters, at times, you need a little extra to set yourself apart from other brands in a full feed. The good news is, there are chock-full of Instagram Apps that can help you do just that.
Best Instagram marketing Apps make your posts share-worthy, distinguishable, and memorable. It may be an exercise in futility enticing all 1-billion users. You have to attract the attention of users that matter most to your brand.
The following is a round-up of all the essential Apps that every business needs to add to their Instagram marketing tools. Whether you are looking to schedule posts in advance, delete inactive followers, or create better images, most of the Instagram Apps in the list below are available for both Android and iOS devices:
Photo Editing App
There are a dozen of photo editing apps to help you spruce up your images/ Some of these flavors photo editor apps include:
Snapseed (Android and iOS)
The brush tool on Snapseed allows you to adjust for color temperature, saturation, and exposure- ideal for situations you need, not every detail enhanced on your image.
VSCO (Android and iOS)
VSCO is famous for its movie-like editing and filters features that often flog Instagram in-app offerings as regards creativity. It let you adjust contrast, darken edges, and enhance skin color.
Afterlight 2(iOS)
This app lets you add text and special typography to photos. The features offer an opportunity to create hype to promote a sale or for a product.
To edit your clips, you can download Instagram video editor apps. Thankfully features like noise reduction and clip trimming, you can create awesome videos without hiring a pro.
Scheduling Apps
Identify the best time to post on Instagram; use scheduling apps to create and push more content to your audience. And the apps are:
Later (Android and iOS)
The app is easy to use, upload a media item from the phone's library into Later's dashboard, and scheduler pops up. You can write a caption, tag the location of the media, and tag profiles of other users to increase your content's discoverability.
Hootsuite(Android and iOS)
The "composer" window allows you to post content now, queue it for later, save as draft or schedule it manually. There are Hootsuite's features that let you measure content performance, follower's growth.
Sprout Social (Android and iOS)
Media (video, image) can be scheduled and posted directly from Sprout Social's mobile app. You have access to several features that include a calendar that allows seeing all the scheduled content across social networks.
Content Apps
Publishing content that stands out is a sure ticket to getting more following, and that is where the content apps slots. Consider the following:
StoryLuxe(iOS)
It angles as one of the best Instagram Story apps. Use it to apply a variety of trendy, creative and often inspired by cinematic photography stylish filters, textures, templates and color to layout your stories.
Layout(Android and iOS)
The app is a super smooth, feature-rich image mixer that lays out-up to 9 photos in various combinations to create a collage. You can capture images through the in-built image booth or select them from your camera roll.
Splice(iOS)
GoPro's Splica packs simple but powerful editing features that you can use to combine video and image into one cohesive media clip, and then use the incorporated music library and transition effects to conjure a masterpiece.
You can use Instagram Insights to monitor how the worthwhile experimenting with the apps is impacting your marketing strategy. Use the ones that have made a positive impact in conjunction with other mobile marketing apps to grow your brand.
Making Money with Instagram Marketing.
You are consistently active on Instagram, combine that with a decent number of engaged followers et voila! You have a reason to make money from this platform.
Ace influencers rakes in millions per post, even those with a following in between 1k and 10k have the potential to turn Instagram into a cash cow.
Consider the following 3-ideas to start making money with Instagram marketing:
1. Sell Your Product
You can make money by selling any physical or digital product that you buy from suppliers, or you manufacture yourself.
For physical products, you need to keep an inventory. That is to say; you will need to spend renting a place to stay the items. But not everyone has the funding to rent storage place.
Dropshipping products, this technique allows you to sell on Instagram without an inventory. The concept modus operandi is that once you have made a sale, the supplier ships the ordered items from their facility straight to the customer.
It means you will not scratch worrying about head packaging, shipping, or storing products.
2.Sign Up For an Affiliate Program
Or you can sell other people's items an affiliate and earn from it. There are several companies and people that make money from an Instagram affiliate program.
You need to ensure that you use relevant hashtags on all affiliate posts to reach more audiences who may be interested in taking up your offer.
You can use eye-catching posts to make that your content attracts people to check out your affiliate program.
Affiliates earn their bounty through promo codes or trackable links to ensure any click converts to sales.
Identify an affiliate program that pays the commission you want, related to the niche of your business in some way. For instance, you are an apiarist- farmer by profession; you can sign up for an affiliate program promoting an apiary brand.
Search for your niche on Google, along with keyword, for instance "affiliate program."
3.Become an Influencer
As an influencer, pitch brands to promote their services and products in your post.businesses often partner with influencers to create sponsored content to help push the word about their offering. Usual types of content include an Instagram post or Instagram story explaining the business or its product.
If your follower counts above 1k, and you have a reasonable engagement rate, then roll out your influencer outreach. Send direct messages to businesses you deem relevant to your brand.if you are aware of previous collaboration with influencers of your level. Then the probability of getting back is high.
Highflying influencers make hundreds to thousands of dollars per sponsored post or story. New features and opportunities that exist on the platform are fast becoming an avenue for brands and people to mint some cash.
Instagram Marketing Summary
Instagram is a massive network within the world of social networking, an absolute powerhouse. Brands have an infinite amount of untapped potential to get attention, build a healthy relationship, stimulate engagement, and surpass those annual financial goals.
If left on its own, Instagram marketing methinks enormous and intimidating. New businesses have nothing to worry about-so long; they are consistently listening, watching, and learning. If your approach to Instagram marketing strategy is that of a growth mindset, it will get more straightforward and more lucrative and fun too if you tick the right boxes.