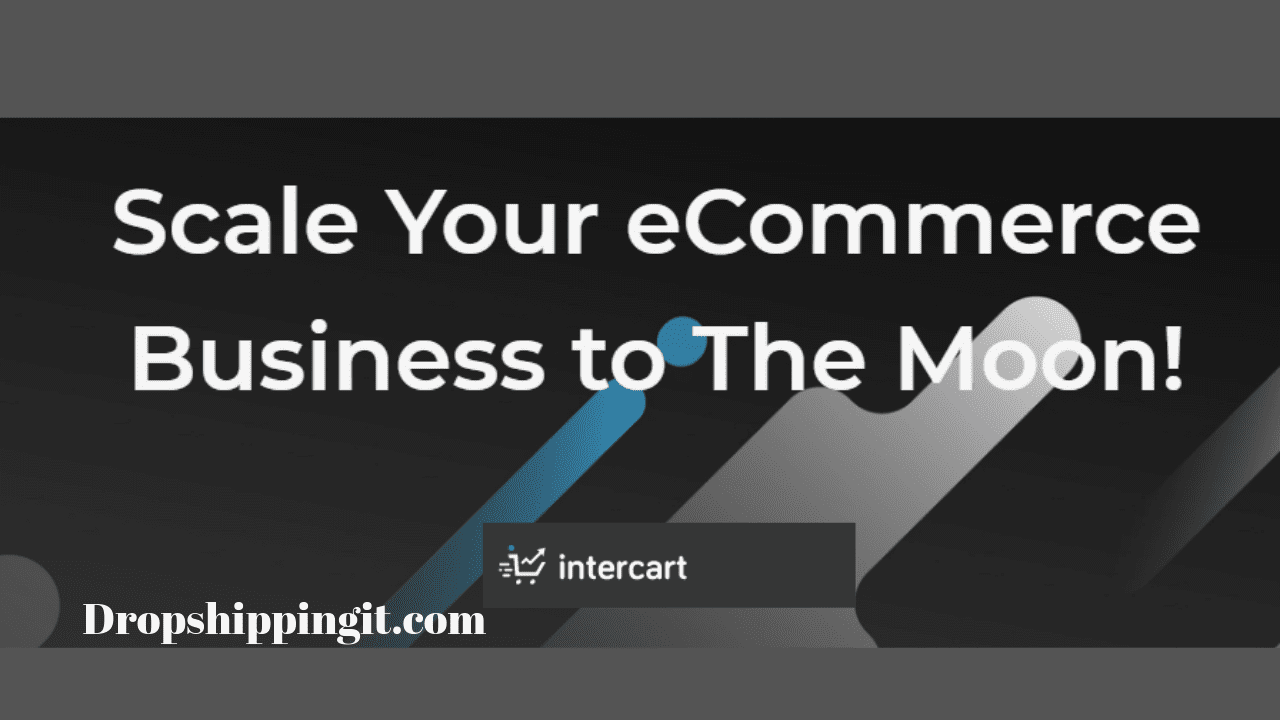 Intercart Review : The Game-Changing Checkout Funnel App
6.
Intercart Review : The Game-Changing Checkout Funnel App
Best Dropshipping tools in 2019: Intercart Shopify App
Sourcing products, as well as reaching your target audience, can be a big challenge for a drop shipper, if not done the right way.
However, there are tools already designed to help you add products in high demand to your store, welcome to Intercart funnel app review.
For years now, I've explored the benefits of some of the different Dropshipping tools and web platforms that claim to offer fantastic conversion for leads. In my research, I found some of them very efficient and fit for effective Dropshipping process.
However, a more significant number of these Dropshipping tools offer premium services while a few free. It is essential that working with a premium tool would give you more satisfaction and has, in most cases, proven to be more efficient.
Whether you are looking for a target audience or just sourcing for the best products, you would still need to run ads and campaigns to drive the desired traffic to your store. You might get the same results as another person from the same tool.
You might not make a massive kill without the right audience and with a wrong approach, even if you had the best product in the world.
Either way, every business needs diligence and patience to succeed. So before you give up your dream of being the best drop shipper in the world, I suggest you continue trying.
However, being that  Dropshipping is one of the most comfortable and most effective eCommerce businesses; you still need some of these tools to do very well. The reason is that most of the activities you might spend hours working are already pre-designed into those systems.
Intercart Review: Your Dropshipping Funnel
Intercart is a tool that has, for some time now proven to be very useful. As referred to by the Co-founder  Steve Tan on Facebook at prelaunch as "THE GAME-CHANGING CHECKOUT FUNNELS APP." It is a piece to try out if you want to upsell and increase your customer response to your Shopify store.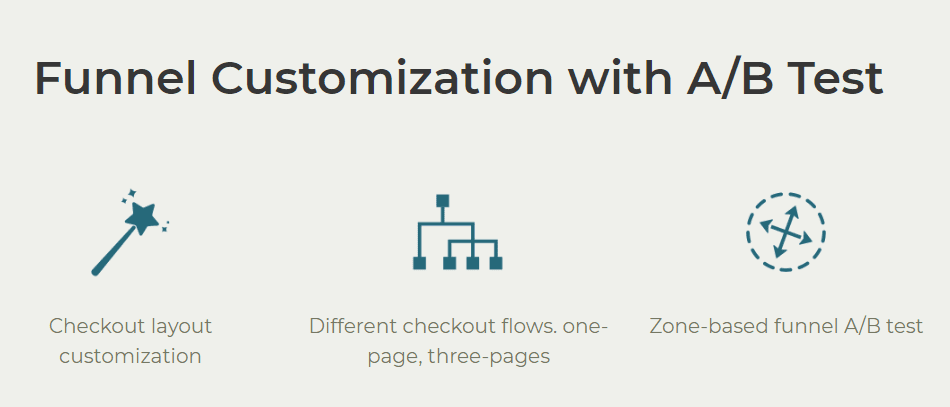 When it comes to optimizing sales funnels for maximum productivity; especially within Shopify, Intercart is one of the best Shopify apps to give the best shot at.
At Prelaunch, this product had already processed about $100 Million worth of transactions. However, picking this tool might be your one-stop to building the best brand your dropshipping business needs.
One notable feature about this app is the full range of payment gateways it can take. As some Apps only allow payment from Paypal and Stripe, Intercart supports all the payment gateways you can access online.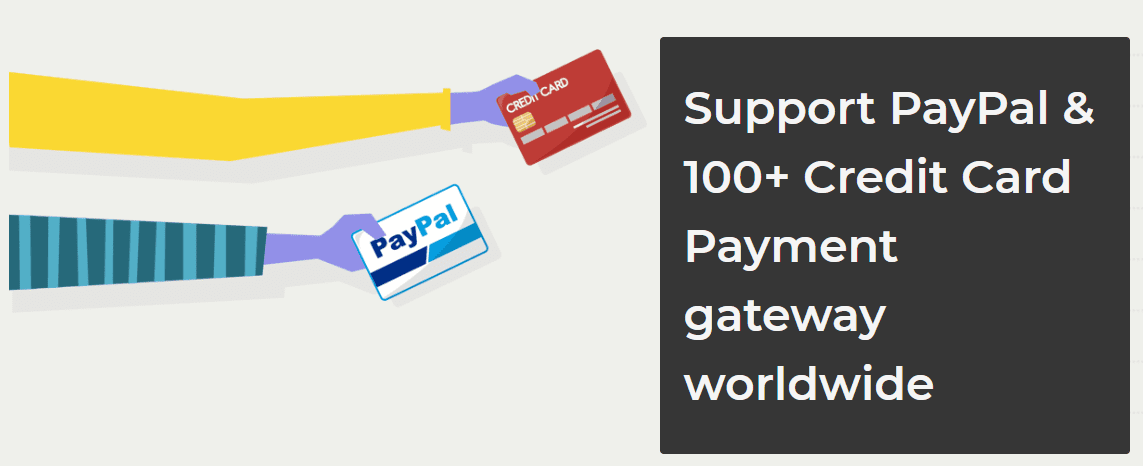 As described by Steve, one of the Co-founders in one of the posts before launch,
"Our App is going to increase your CR, AOV, split test your funnels, and many more."
Intercart was a deliberate design to fully optimize your store to generate the best possible product from your customers.
Intercart offers premium services basically, but you are sure to get the best value for every dime you spend. However, Intercart is not only restricted to services on Shopify alone.

It has a built-in platform where you can easily track all orders and as well know the average daily traffic generated on your store. As regards its user interface, it has a load speed of less than a second. And you can easily set up your account in a few minutes. It might feel like an exaggeration, but I've never seen software loads with that speed.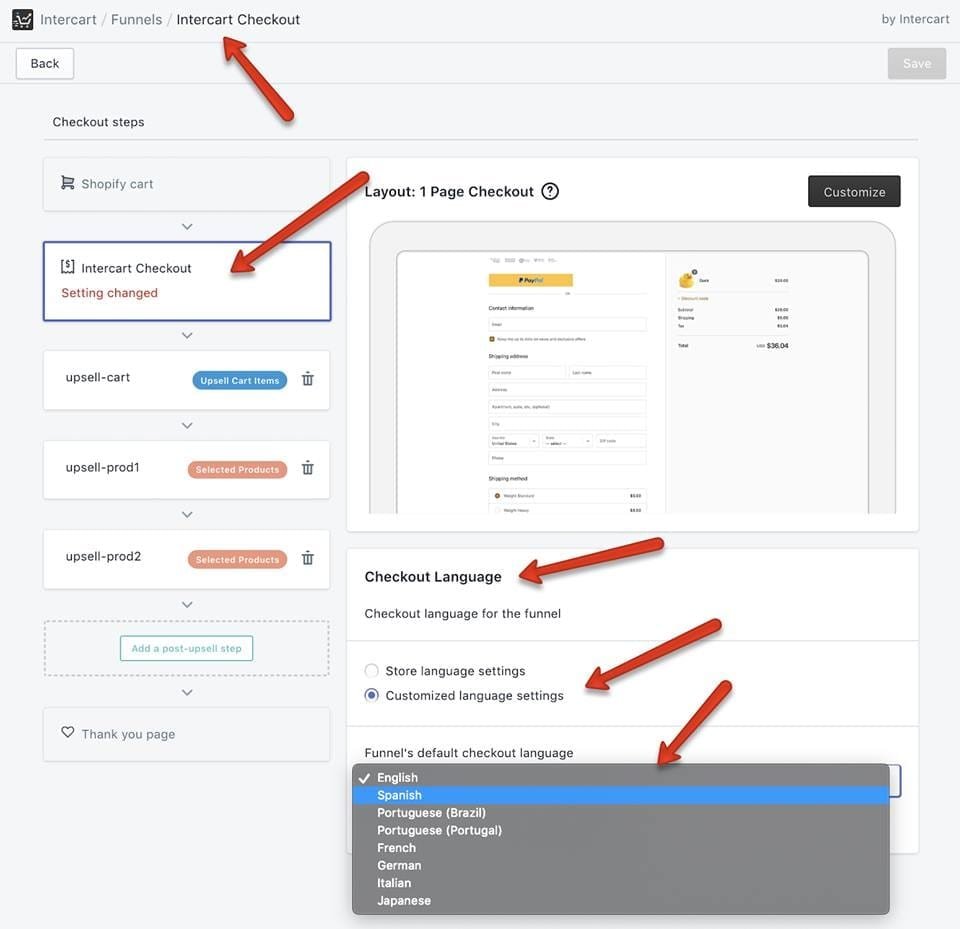 You don't also need to keep track of your upsell manually. The interface loads on your first upsell page.
Because of the satisfaction, I drive from using this software. I often try testing order, sometimes for the fun of it. I had gone browsed through my two upsell pages in just one minute. Your store the best load speed you can get, to help increase conversion.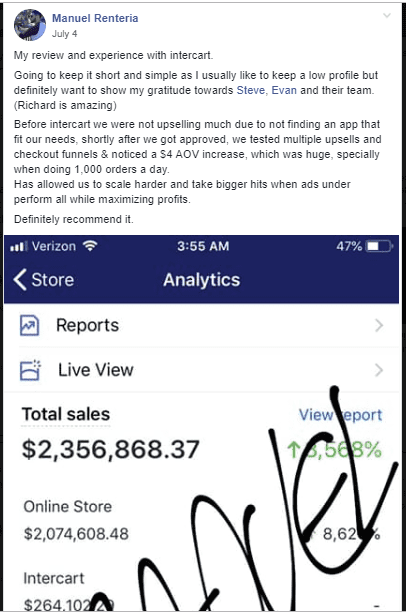 However, Intercart suited for not only drop shipping. So for optimum response and compatibility with other eCommerce business that might depend on each other, it allows for a very efficient split testing process.
It is not just that random eCommerce software you can scrape out of the ruins. You don't need to waste energy and time on fixing your store with trial and error methods. It is just like communicating directly with the experts themselves to effectively manage your business. You cannot go wrong with Intercart.
However, since if you want to actively engage activities daily and still have full control of your business, then you need Intercart. You might ask why, Intercart? This product is one of the few apps that can optimize sale funnels for different region products and offers.
That implies that no matter the product you are dropshipping, as well as the location, Intercart, give you complete data visualization of every checkout process.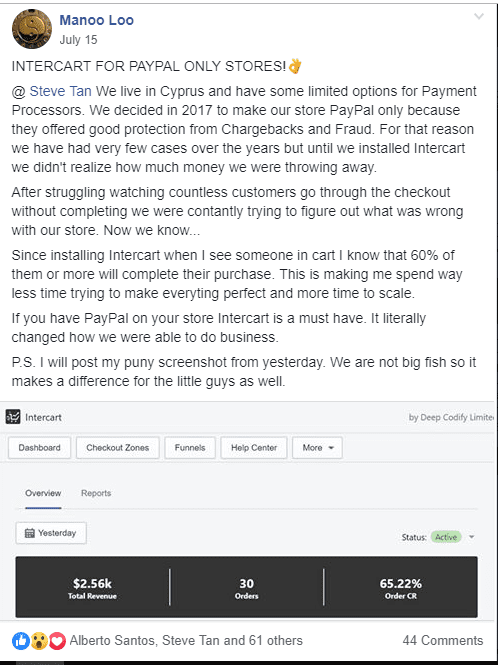 You might want to know that, I have increased the conversion rate from 3% to 6% in two weeks using Intercart alone.
This is not to entice you, though.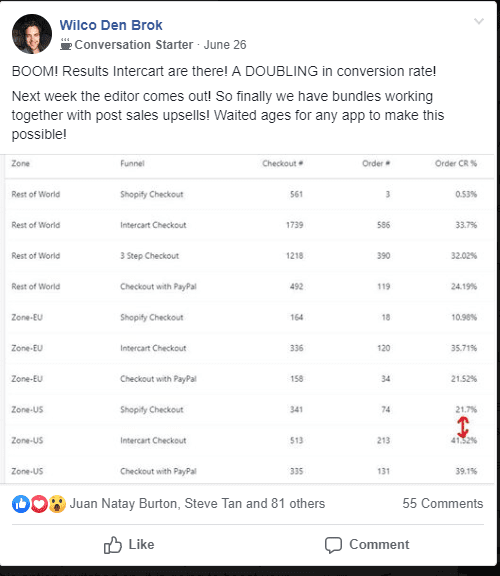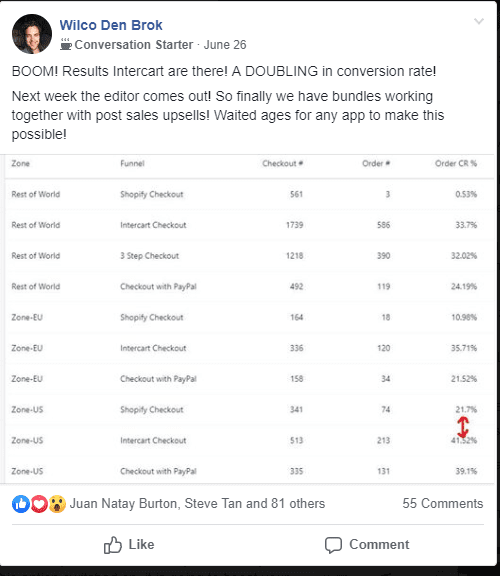 And I think you might want to do the same if you try it.
With Intercart you don't need to worry about increasing your profit. Let say you have an increase in the gross income of about 10%; you don't need to pay extra for ads gain.
You need to save your money for advertisement, as the software does its distinct job. It has a very friendly outlook, so you need no tutorials to add up your stores.
It's one of the more glamorous tools that was the product of the day on Product Hunt.
There is a wide range of videos to guide you through every step in case you. In case you are not familiar with the User interface.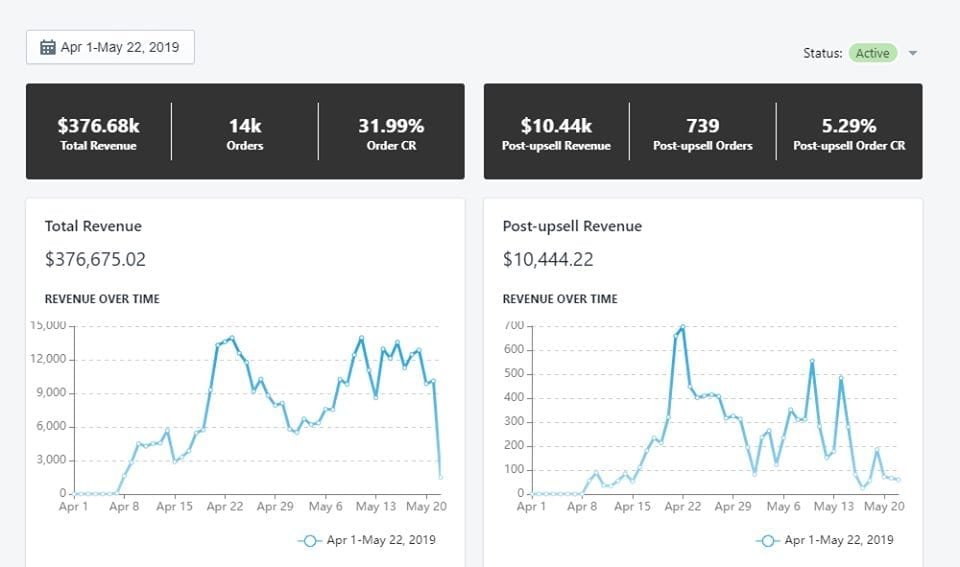 Your Dropshipping business knows little or no competition with your store integrated into Intercart.
Intercart has a multi-language and multi-currency feature. So you need not worry if you can keep in touch with customers you are dropshipping to in their native language.
Below are the key features that this fantastic app houses:
Basic Features of Intercart
Funnel Customization
Post-purchase Upsell
Express Checkout on Paypal
Easy integration with Shopify
Pros
It has Multi-language and Multi-Currency Features
It supports over 100 payment gateways
You can easily split test your funnels
It has a friendly User interface
Readily accessible video guide
Seamless integration with Dropshipping store
Fast Load Speed of less than a second
Cons
Might be relatively expensive to maintain
You would still need to run ads and campaign
UPDATE –
PERMALINK.
This new feature PERMALINK is now available on all Intercart's checkout funnels. This feature allows you to generate a link directly from Intercart and plug it into ANY funnel builder of your preference, Clickfunnels, Zipify Pages, etc. When the user clicks on the link it will go directly into the associated Intercart checkout funnel that you have generated the link from.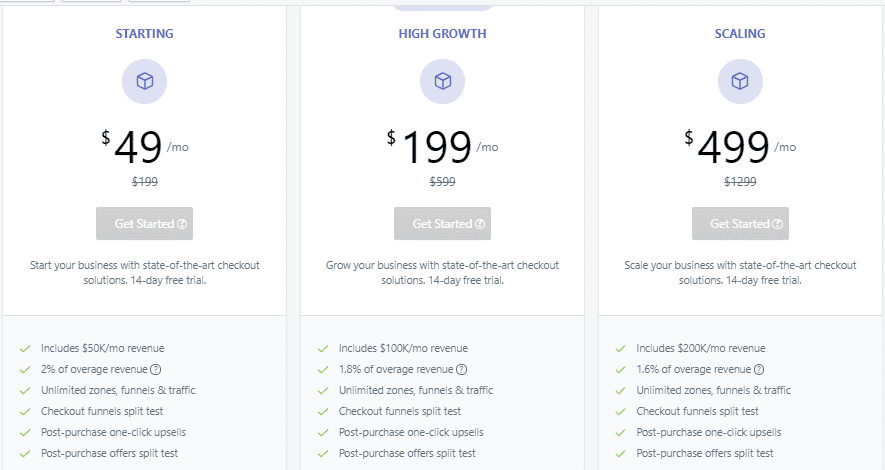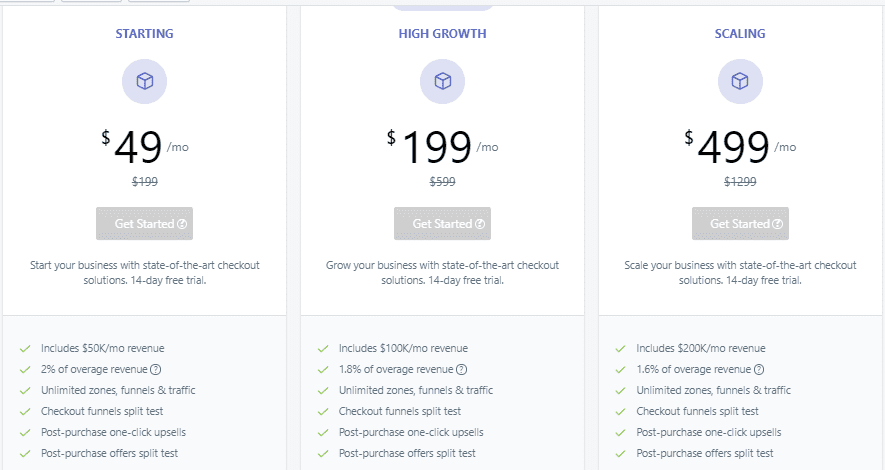 Conclusion
It is easy to make six figures with your dropshipping business; all you need is the right audience as well as the right tools to work. Intercart is one of the best dropshipping tools to harness its actual benefits to increase upsells, optimize your funnel, and most importantly build a strong brand.
In Dropshipping, your store needs the best features, and it can get to convert your leads to profits. However, while taking considerations on the best tools to help in your dropshipping business, It is essential to look out for apps with features that can increase CR.