10 Mythologies About Dropshipping That Are Not True
Mythologies about Dropshipping You should Ignore
Dropshipping is a very fantastic e-commerce business, but there are so many untrue speculations and mythical beliefs about the business. What are some of the Mythologies about Dropshipping have you heard before?
It is very glaring that most people who venture into the business, run into it, considering all these dropshipping myths. 
Below is a review of 10 Mythologies about dropshipping as well as the truth behind them exposed; to help model your choice of business if dropshipping is something you should do.
Most persons that got so rich while still operating this business model did not do this with drop shipping alone; though a select did.
But as enumerated by some success dropshipping business owners, it could take up to ten months with a winning product, diligence, and efficient application of marketing strategies to gross around $76,500 in sales revenue.
 So even though dropshipping is a wonderful business model that guarantees comfort and riches, it is not a get rich quick model. 
You can never fail with Dropshipping
.
Though dropshipping is a kind of business that requires little or no professional, and almost anyone can drop ship; it entirely isn't through that you must succeed with dropshipping. 
Most drop shipping success stories do not explicitly discuss the failures they encountered during their journey to stardom.
To make it with dropshipping, you would most definitely have to be dedicated or somewhat unique in your approach.
Those that made it through concentrated their energy on making it big not really on the money, which however turned out to be the reason for their success.
So to succeed with dropshipping, you will have to focus on the process and not how much you have or will make from it. 
There are tendencies that most people that fail with this business structure, just channeled their effort on how much they will make or the fact that they don't have money. Let's check out the second myth in this 10 Mythologies About Dropshipping.
People buy only from a popular dropshipping store
Some people that start dropshipping begin with the fear that their stores wouldn't sell well because they are not among the so-called popular dropshipping stores. 
The truth is no one cares if you stay have stayed 20 years in dropshipping business, once you have a product people like; they will certainly buy from you.
If you ask most shoppers how many dropshipping stores they know, they probably might not remember any because the quality of service provided in more like the most important thing. 
Once you have a well-structured marketing plan and people can see your ads and access your store; they will pick from anything they find interesting to buy. 
All your customer needs are the same quality of the product that attracted them to your store; who you are doesn't matter at all. 
Dropshipping is a Get Rich Quick Business Model
Most persons that ventured into dropshipping enter into the market because they heard or read that they will get reach quick or without doing anything. 
Presently, there are thousands of contents online broadcasting this epistle in falsehood so that they can make money off of people. 
However, one will ask, how do I win big with dropshipping, and how long will it take for this to happen?
The truth is dropshipping, just like most other business structures that require you to be diligent, hardworking, and expect ups and down as well as failures. 
So successful dropshipping store owners recorded around $1,500 in their first month of business, and it isn't so much of a reason to quit your full-time job already. 
Proficiency in Facebook Ads Set-Up is a must
Most people believe that to succeed in advertising as a dropshipper, you must be a Facebook Ads campaign guru; but this is wrong.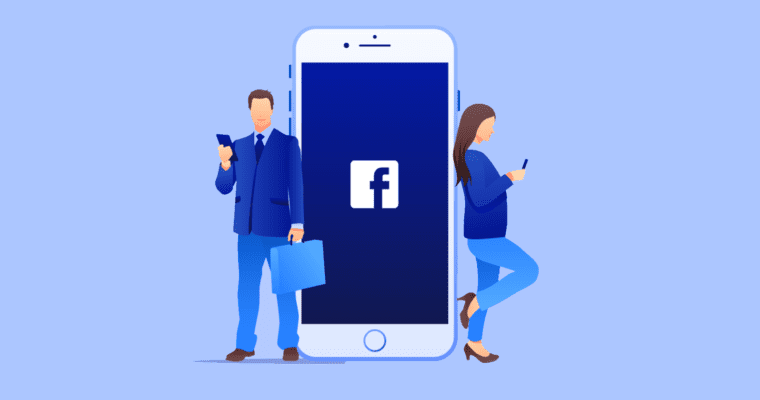 Though the Facebook ad platform is the most popularly used medium for advertisement, several other platforms can still make you much money with minimal stress as well.
Instagram is a very viable alternative to the Facebook Ads platform, especially if you are on a tight schedule or do not have much for advertisement.
All you need to do is upload pictures followed by hashtags and promote; your followers will see and follow your link to your store. 
You can as well promote your products on Pinterest free of charge by posting images of those products there, though the only challenge is that you need to upload a custom image of those products to ensure authenticity and convert more to sells.
One of the most effective alternatives to Facebook is setting up a blog around your store with quality SEO optimized content to engage your audience. 
It obviously might be a mission impossible, making each page SEO friendly; but with a niche blog, you can get engage your store visitors and even get them to subscribe to your newsletter.
Hence, Facebook might be an excellent option for advertisement as a drop shipper, but it certainly isn't the only way to get visitors to your store.
You can Dropship if you are in the US or to the US alone
.
As a Droshipper, you can sell to anywhere, from anywhere around the world and still make a lot of money from the business. 
Distance is not a barrier with dropshipping, and it only seems like most drop shippers reside or focus sales on the US because of the vast population.
 After China and India, it is the third most populated country with a population of 328 million people.
And to your amazement, most successful ads are those that focus on small nations with return sales. All you need is a hot-selling product, and your advertisements will convert to sells, even in the remotest country. 
One of the best performing ads on Facebook is from New Jersey. So this shows that you need a willing audience to buy a winning product, promote and make your sales.
Dropshipped products don't get to customers on time
.
This a notion that most people have, not even among drop shippers alone. However, the myth broadcasting about drop shipped products taking up to a month before arrival is not exact at all. 
Averagely, due to some unnecessary delays that might be encountered in the cause of delivery, it might just take up to a week to fulfill an order. 
Dropshipping is a Business of the Past
One thing about this business model is that it has been for so many years and sure will still be in existence in many more years to come, and most importantly, is not a furor. 
Suppliers might change over time; people may change the kind of products they sell, but the business model withstands the test of time.
As noted, dropshipping eliminates the stress of stocking physical products on your inventory. 
Customers only have to pay for their order, while your supplier packages and ships directly to them. So because of the cost-effectiveness, it is a model that can't just die.
Your success depends on your niche
The idea of the relevance or supremacy of a niche over another is nothing but a wild goose story. It is the product in your store that matters. 
Even a product like a beach blank can do better than phone accessories, bringing in six-figure revenues. 
All you need is to market your products on social media or paid ads campaigns. So the kind of niche you run on does not matter.
Success Stories about Dropshipping is not real
.
Success stories about dropshipping are 100% authentic, and these people exist, as well as the effectiveness of their applied principles and strategies.
 Though it is still better to work up the ladder to success rather than base your achievements on what other people have accomplished. 
Though reasons, why most platforms remove links to the individual product store link, is because of identity theft, which had been the cast in the past. However, either way, these stories are real.
Making it with Dropshipping is Easy
.
This is familiar mythology that most new drop shippers hold unto as they venture into the business. They think that dropshipping is all about getting a store, create an ad, and Voom customers will flood their store. 
Most of these dropship beginners do not even have an idea of how to create a store; it is either they mismatch the colors, do not complete it, or missing images.
So that said, a 30 minutes store creation might not cover sales if you launch it that way. 
The sophistication of your store depends on how much time you give into designing it, marketing, and sourcing for winning products. 
Overall, dropshipping is not as easy as exaggerated, and you will win big only if you are ready to give in your best. 
There are a lot of hidden failures and corrections you should be willing to get through and remain focused. Have you enjoyed the above 10 Mythologies About Dropshipping ? 
Conclusion on Mythologies About Dropshipping
In as much as drop shipping is a very excellent model to make money online, it still needs diligence, perseverance, and hard work.
It is filled with ups and downs, and the more of the trial and errors encountered, the easier it becomes over time. 
So with the right product, you can also give your success story; as drop shipping is here to stay and available to everybody globally.
The above is the most talked of Mythologies About Dropshipping , share your thoughts about this in the comment below.