8 Niche Markets Examples to Inspire Your Dropshipping
How to find a good niche: 8 examples of good Niche market to assist you
Welcome to niche markets topic. Selling goods online could be better explained with the idea of having a physical store. The expression "jack of all trades, master of none" which reflects in physical store is also applicable to the e-commerce world. A generalist can try to do everything, taking up every single thing that comes his way, but he can never be compared to a specialist. A specialist does a particular thing extremely well.
Building your business on niche markets and focusing on such niche not only strengthen your reputation on such business, it makes you the go-to brand for the audience, and it gives you an edge over competing generalist. This results in the audience having faith your brand due to your unique value proposition to your content marketing.
It makes it easier for the audience and your customers to decide that "this is for me, this is where i can get anything pertaining to this item"
One of the problems business starters and online store owners face, is how to get the right product idea – to ease this problem, the way best and easiest way to begin is to choose a particular niche. Countless of niches are available out there to start with, even after choosing and focusing on a niche, you can also niche down further. But, the ultimate goal is to identify a niche market that has a viable audience of customers that you can master.
In this article, you will understand what a niche market is all about, how to identify a niche market and find products that are in demand, you'll also get to learn 8 examples of niche markets that can assist you in your online business.
What is known as 'Niche market?'
A niche market could be defined as a portion of a larger market that can be determined by its attributes of being unique, the preference attached to it by the audience, and the unique attributes that makes it stand out from the whole market at large.
For instance, in a large market where men's shoes are sold, there are different segments of shoes or different shoe niches such as shoes for plus-sized men, shoes for trans-gendered people, shoes for vegan men. These segmented parts of the shoe market at large are all niche markets, they are sub markets – for men's shoes.
You should note that; nearly all larger market can be further categorized into sub niche, based on the preference and the needs of the targeted audience. Some of the most popular ways by which a niche can be defined are based on:
The demographics – The user's (age, gender, level of education, level of income, etc.)
The price (such as low, high, moderate, discount, promo, luxury etc.)
Geographical location (e.g. availability of products for the residents of a particular country, city or county)
The level of quality of the product (e.g. economical, premium, handmade, etc.)
Psychographics (e.g. the upheld values, attitudes or interests)
Although it's not that easy to choose and decide on a particular product niche, it's worth the effort, as choosing a particular niche and focusing on the niche is a strategic decision which will create, strengthen and serve a customer base better than other competitors who aren't specialist in a specific niche.
8 examples of niche markets and niche products you can focus your business on
Although, you might have decided on a specific idea, trending product for your online business, one thing that will definitely increase your chances of success is by starting your business with a niche market and then go further to find and capitalize on niche products with a market-fit possibility.
I'll try as much as possible explore some larger markets to demonstrate to you how each of them contains their own product opportunities and niche markets.
You should understand that this lists of products and niches are basis to capitalize and start your search for niche market, getting a niche market are not restricted to this list alone, you can always dwell into different areas of business and different niche opportunities out there to start your road go a successful online niche business.
Those who are termed "Conscious consumers"
The gospel of creating a sustainable environment has been a global call, this has greatly influence the world of business, creating a sustainable environment has been high on consumers preference of late. A survey taken by Neilson found out that; about 48% of consumers in the United States say they would "definitely" or "probably alter" their habits of consumption to reduce its negative impact on the environment.
Increase in the number of conscious consumers has massively paved the way for Eco-friendly, vegan, and various conventional products with less effect on the environment.
If any product is purchased frequently by the mass market, there is high possibility of having a greater number of niche products meant for conscious consumers who prefer to embrace Eco-friendly alternatives. Nowadays, lots of consumers care more about how the products they purchased are sourced and how the products are produced as well.
Let's take for example, Bee's wrap is gradually replacing the plastic wrap among the conscious consumer, they prefer products made from beeswax as a natural alternative because it is Eco-friendly and more cost effective for the users because it is re-usable.
From the above illustration, bee's wrap is an example of a larger niche market product – A more refined niche product ideas of the above example are ;
 Re-usable drinking straw
Menstrual cups
Vegan friendly apparel
Cruelty-free cosmetics, etc.
The lovely Pet owners
According to a survey in the United States, the total expenditure for the pet industry in 2019 is an estimated $75.38 billion. That's how fast growing the pet industry is – it shows there is lots of opportunities to dwell into this market and develop a niche for your business cutting across various aspects of pets, lifestyle and lots more.
Take for instance, Patricia's Couture is a brand which has carved a niche for itself in this market by selling personalized kaftans, blankets, pajamas, pillows and other items that can be used to plaster your lovely pet's pictures on. Patricia's Couture gives you the opportunity of printing Pic of your pets on their products.
They know that most people own pets such as dogs, cats, fish, unique pets such as horses, turtles, lizards, chickens etc. that are dearer to them and they would love to have their pictures printed on their wares. These are potential opportunities leveraged on by Patricia's couture.
The pet market opens avenue for various pet niche ideas for those who want to exploit, niche ideas includes
GPS pet trackers,
pet accessories and pet clothing niches,
pet feeds (organic pet food and treats),
pet cameras (for watching and interacting with your pets while you are away from home), or the niche where people can personalize products with their pet's photos
The LGBTQ+ community
According to a research carried out by Nielsen, the LGBTQ+ community go for shopping 10% more than an average American consumer go shopping, with the will to spend more money is about 7% more.
One of the people who discover this market niche is TomboyX, they are an underwear brand who has been doing very well in this niche. They are originally a T-shirt brand; co-founder Fran Dunaway also discover this opportunity to capitalize on a specific group of consumers and sell underwear to them.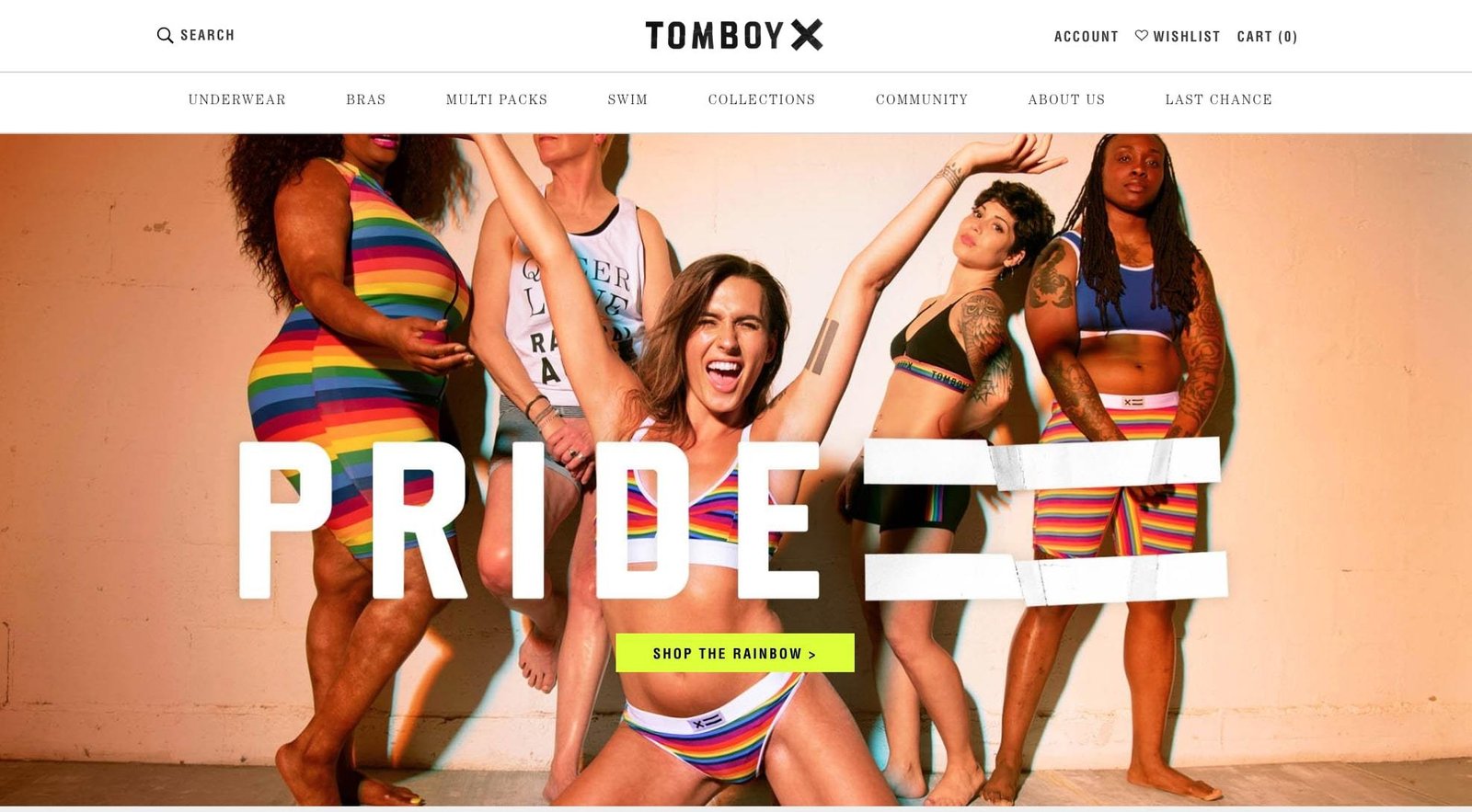 To be in the best market position to serve this niche, it's advisable to make authentic connections with this market.  From the large LGBTQ+ niche, there are more niche product ideas that can be explored, they include taking up a clothing type made for specific body types, exploring the makeup industry specifically designed for certain types of skin, pride-inspired designs and outfits etc.
The travelers niche
Over the last couple of years, there has been a decline in the cost of air travel and a rapid increase in the online sales of the travel industry which has seen an increase in more than 10% in the year 2018, totally about $694.41. Billion. Having a mobile consumer implies that lots of avenue are open for business professionals to tap into.
The way traveling is being approached by consumers is also evolving, study says – Travelers are becoming more environmentally conscious. This, according to Booking.com has made more than half of the total number of travelers seek more options that are sustainable- meanwhile, they find it difficult to locate.
This gap is an added advantage to entrepreneurs to leverage on, it represents a massive opportunity for brands to step up their game and explore and support the Eco-friendly initiatives through products that are sustainable. What most travelers are seeking extends beyond going for green options, they seek for maximum convenience, authentic local experience and sometimes, long-term trips.
In 2017, the number of home schooling children increased drastically more than 2014, just within 3 years. CNN also reported that by the year 2020, nearly half of the United States and the United Kingdom workforce will be freelance. This means that, traveling, tourism, longer and immersive trips will be rampant, most especially for workers from remote areas who leverage their flexible careers to travel round the world.
An example of a business targeting a niche market of travelers is Nomatic. Nomatic is a luggage brand which is geared towards the traveler market, most especially digital nomads- which gives much priority to functionality.
Their target audience can be seen across their business model, from the product to the website to their copywriting. Niche products ideas that can be explored for avid travelers include scratch map niche (meant for people who loves gathering information and experiences from travels), traveling accessories niches (smartphones and other accessories for traveling content creators), comfortable and practical athleisure for frequent flyers etc.
Gamers niche
Children, adults and parents sometimes get engrossed into playing one game or the other, either to past time or enjoy the moment with loved ones. A catch-all term suitable for all types of games including: OC games, mobile games, console games, table-top games and so on. There is an estimated 2.3 billion active gamers across the world. What's more interesting is that; nearly half of this people spend money on games which amounts to an estimated gaming industry worth about $137.9 billion in the year 2018.
Shazim Mohammed launched his online game – Glorious PC gaming race, with its products specifically meant for PC gamers. This business has become a 7-figure business that runs an auto-pilot selling to a particular niche market of PC gamers.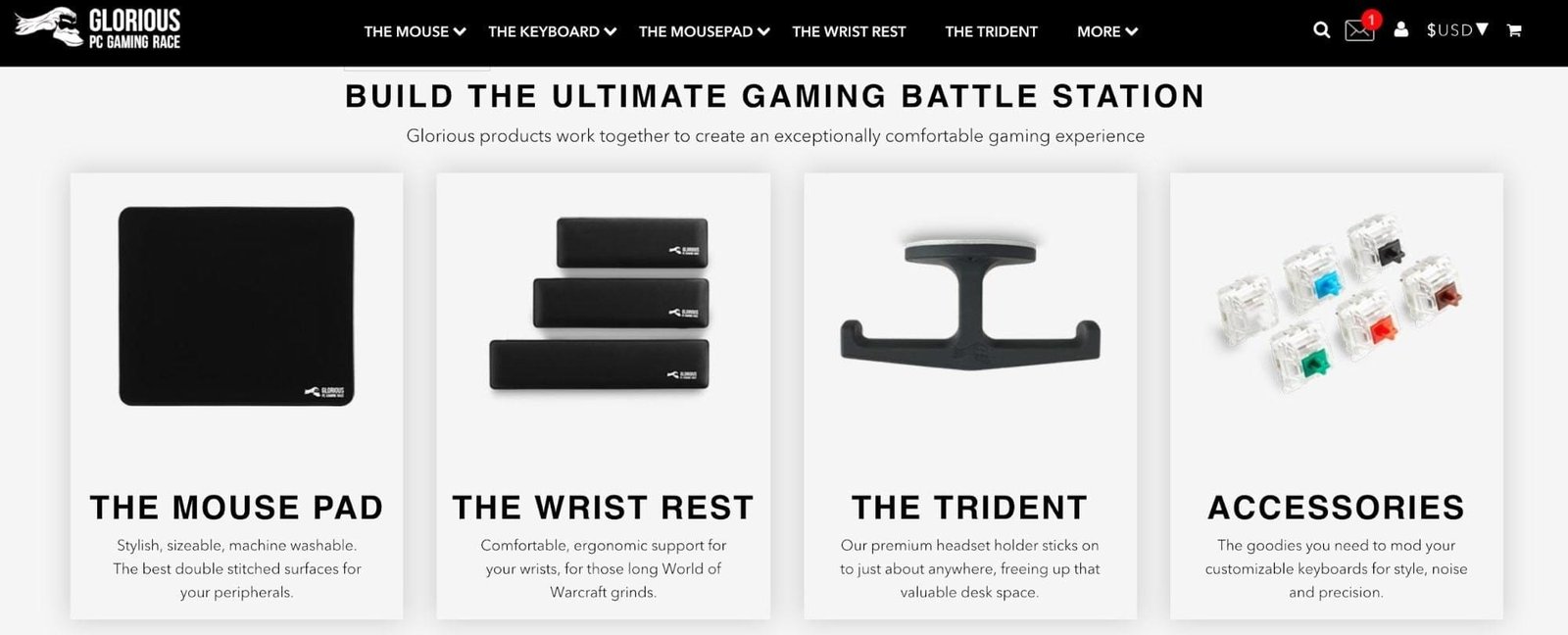 Gradually, Mobile gaming is taking over the gamers world, accounting for about 91% of the market. In addition, more females are getting into the gaming world more than before, this is a positive trend which does not show any sign of slowing down anytime soon. Tactically, you can choose within this gaming category or niche down the large gaming niche based on factors such as popular genres (e.g. first-person shooters/ war games), or consoles (e.g. Nintendo switch)
Niche products ideas for gamers that could be explored including Accessories for games, fashion niche (T-shirts, polo, baseball caps referencing various aspects of gamers culture, ergonomic products for long gaming sessions (products such as game controllers, game pads, blue-light blocking glasses, chairs, etc.)
Homeowners niche
The trend of owning a house is gradually changing from the way it used to be, what used to be the norms of owning a home is no longer relevant, meanwhile, the percentage of home owners in the United States is decreasing day by day. High cost of living and low income is some of the reasons attributed to this.
As such, it is not only home ownership that is on decline, the real definition of home ownership is also changing because, homes are increasingly being turned into shared spaces or investment properties which generates passive income to the owners. This is largely due to the advent of home sharing and space sharing via Airbnb and VRBO.
While those two has opened people to the world of possibilities in home investment, August also tapped into the niche idea to launch his own line of keyless entry and provision of home security products, specifically meant for an agreed period of time.
More niche product ideas for entrepreneurs to explore include home solutions for renters (such as the no-drill blinds), furniture and home decor for occupants, installation of home appliances and accessories (such as security cameras, doorbells, smart home appliances etc.)
Remote workers
The increase in self-employed contractors and the increment in implementing the idea of dispersed teams by companies has led to the meteoric rise in the numbers of remote workers over the years.
Allowing workers to work remotely increases the job satisfaction and productivity. Engaging these in working remotely gives them a sense of freedom and better work life.
An example of a company exploring this niche is "Freelancer at work" providing products that can help in attracting potential clients. They assist freelancers by selling laptop decals that helps a freelancer advertise his service wherever he chooses to work.
Niche products ideas for remote workers that entrepreneur can explore include laptop accessories for people who like coffee shop work sessions, decor for home offices, desk decorations or toys for home office.
Locals Niche
Let it be known that even the world's biggest brands do adopt approaches of the local market through their target campaigns. They tend to compete with a consumer – driven movement to support their local business knowing fully well that selling online products can makes it difficult to establish local presence
Interestingly, there are ways whereby online sellers get on their city or county as a niche market. An example is Apparel Company Peace Collective – a company founded in Toronto and was able to expand and look appealing to Canadians nationwide and even fans of different NBA teams. Niche product ideas for locals include print or photoshop of a certain cityscape and its monuments, T-shirts with motto or slogans peculiar with a particular culture or city.