Top 10 Free Return Policy Generator Tools For Your Store
A free return policy generator simplifies returning products for you and your customers. A solid refund or return policy can assist protect your company and gain the trust of your customers, but the language you use must be clear and concise.
In the eCommerce world, Shopify's return policy template may make it easy to render a professional refund or return policy that is ready to use.
You must enter your information (email address, password, and store name) into the refund policy generator. Then, they will email you a free, custom policy for your business.
Every online business needs a refund policy. Find the BEST FREE return policy generator and get one for your online business today.
What's a return policy?
A retailer's return policy is a set of rules about how customers can return or exchange products they bought but don't want. For example, the return policy tells customers what items they can return, why, and how long they must return them.
From Apple's strict 14-day return policy to IKEA's generous 365-day turnaround, almost all large retailers offer return and refund policies to their customers. Your small business should, too.
Why Do You Need a Return Policy?
Every online business should have a policy for returns and refunds. With it, it will be easier for customers to trust your website, hurting your sales.
It's easy to think that giving returns and refunds will mean less money coming in, but this is different.
Customers are more likely to return to your store if you have a good return/refund policy that is easy to use.
Even if a product had a bad experience with one of your customers, they are more likely to try another if they know you have a good return/refund policy.
A return/refund policy that is clear, easy to understand, and fair is a great way to keep your customers. Customers will go elsewhere if your business doesn't have a return/refund policy.
Shopify's return/refund policy generator lets you create a return/refund policy that fits your company's needs and shipping information.
How Does a Return Policy Generator Work?
A refund policy generator starts by asking you questions about your business. These questions will ask you about the name of your business, the URL of its website, where it is located, and other basic information about it.
Then, you'll be asked to answer a few questions about your refund policy. This is so that the generator can ensure that the refund policy matches precisely how you want your products to be returned.
This includes questions about how long a customer has to request a refund, what situations qualify a customer for a refund, and whether or not your business offers refunds.
Once you've answered all the questions, the generator will create a refund policy for your business based on your chosen terms and conditions.
What Are the Merits of a Return Policy Generator?
Using a shipping and return policy generator is quick, easy, and painless. The main benefit is that it will save you a lot of time and work that you can put to better use elsewhere.
Just answer a short questionnaire for a few minutes, and your refund policy will be ready to download and use.
Another advantage of using a refund policy generator is that it will save you money compared to hiring a lawyer to write one for you. Lawyers are expensive, so the low price of a refund policy generator makes it a much better choice for a new business.
How to Set Up a Returns System (Write a return policy)
Since most people would shop with a retailer again if the return process were "easy" or "very easy," let's look at how to write an excellent return policy.
The first step in creating a return system is to put your policy in writing so that you can tell customers about it. Then, with a clear return policy, you can treat all requests the same and avoid dealing with things on a case-by-case basis, which is often less efficient and costs more.
The details of your ecommerce business and the products you sell will affect your return policies, but every policy should include the following basics:
What items can be returned?
What items can be exchanged?
What items can be exchanged?
When items can be exchanged or returned (i.e., 30 days from purchase date, with purchase receipt)
In what condition can items be returned? (i.e., barely worn, with tags still on, original packaging, original condition, etc.)
• What kinds of products can be returned? (For example, a store credit, a refund, or a product of the same value.)
How to initiate an exchange or return (i.e., an email address to contact or a web page to visit)
If your store sells through more than one channel, keep in mind that each channel has its return policy. But if you use these methods, what you say in your retail return policy might not work.
Top 10 Best Return Policy Generators
Every online business should have a clear return or refund policy that is easy to understand. Still, not all business owners know how to write such a policy, and many need help figuring out where to start on such important work. So if you fit that description, you're in luck! We've spent time researching the information you need to know to find the best return refund policy generator.
Shopify Return Policy Generator
It's simple to use the Shopify return policy generator. You can only change things by adding your company's name, website, and email address.
Shopify takes care of everything else without you having to do anything. This makes Shopify a much less flexible option for creating policies, though free.
There is no option to download your policy immediately; instead, you will get an email with a link. This made me even less sure that Shopify could do what I wanted.
A few good things can be said about Shopify's services. First, it can make return policies, terms of service, and privacy policies.
Unfortunately, the quality of the service for making a return policy is the same as filling out a refund policy template, which says a lot about the quality of its other services.
Make product returns easy for your customers. A good refund policy helps protect your company and win customers' trust. Try Shopify Return Policy Generator Today. (Comes with a 14-day free trial. No credit card Needed).
Shopify's services need to be better to be called the best return refund policy generator. Still, it's an option for people who can't afford or don't want to use one of the free options.
Pros:
• It's free
• Offers many services.
Cons:
• There is no direct download
Termsfeed Return Policy Generator (Best Overall)
Termsfeed has been making policies for a long time. They create high-quality policy documents for a low one-time price based on the terms of your policy.
Many of the options in their generator are free, but some of the more specialized or important parts require a small fee to be included in the final document.
Using Termsfeed, creating a refund or return policy is straightforward. You can start using Termsfeed for free on their website. You don't have to pay anything to check out how it works and decide if it's right for you. After you pay the small fee, you will have a few options for downloading your newly made refund policy.
Overall, Termsfeed is an excellent alternative if you need help with your return policy and other documents. Even though Termsfeed can't replace a lawyer, it can be a good starting point for your policy needs and is a good choice for smaller organizations.
Pros:
One-time fees,
All major points are covered,
It's quick, easy, and cheap,
It's always being updated.
Cons:
Termly Return Policy Generator (Most Customizable)
Termly is a free, thorough policy generator for return policies. Like Termsfeed, you are asked about your preferred terms and conditions for customer returns.
You can look at the final result at any time while answering these questions. This generator can create refund policies for any platform, not just online businesses, making it a useful tool.
The Termly refund policy generator takes care of a few details that Termsfeed's policy generation option doesn't.
First, the refund policy generator tells you how products should be returned to your business, who will pay for shipping costs (the customer or your business), what proof is needed to show that a purchase was made from your business, and how long you have to ask for a refund after a purchase has been made.
The only problem with Termly's refund policy generator is that it needs to adapt the return policy to your business better. Instead, it takes a general approach to policy generation, so a little extra work will be required to create the perfect return policy.
Pros
Detail-oriented
free
Supports Multiple Platforms
Covers All Necessary Points
Cons
Requires extra work after the generation
WebsitePolicies Return Policy Generator (Most Customizable)
WebsitePolicies' refund policy generator comes in both free and paid versions. The free version covers the most essential parts of a return policy, but it only includes some key details that the paid version does.
It was remarkable that when using the WebsitePolicies generator to make a refund policy, I wasn't given a list of questions to answer first.
Instead, I was asked different questions based on my answers. This means that the policy will be made to fit the needs of my business, which is a good thing for them.
After you finish answering the questions, you'll be asked for an email address where the refund policy will be sent. It annoyed me that I couldn't download the policy immediately, but it wasn't a big deal.
Another advantage of WebsitePolicies is that it can be customized for different parts of the world, not just the United States. They offer free option hosting, but it isn't required, and you can choose to host your policy documents yourself.
Pros
A free or Paid option
One-time Fees
Supports Multiple Platforms
Covers All Essential Points
Cons
You must provide an email.
Volusion Return Policy Generator
The return policy generator on Volusion has many of the same issues as the one on Shopify. It is the same kind of generator and doesn't let you change it much.
The only way to change it is to add your company's name and address. There is no help for companies outside the United States, and the policy may have claims and requirements you disagree with. If you choose this option, you will have to do more work.
I was glad the policy was free and didn't require an email address or anything else silly. There are only two options to get the policy on your own: copy and paste it into your favorite word processor or print it without making any changes.
Overall, I wasn't happy with Volusion's generator, and I thought many other options on this list were better.
Pros
No email requirement
Quick and easy generation
Free
Cons
PrivacyPolicies Return Policy Generator
3dcart follows the trend of generators that can't be changed. Their generation options are the same: you can change the business's name and give an address for shipping.
One thing I like about 3dcart is how easy their generation option is. After you've entered the few things you can, click the "Generate" button to go to a new site page with your new refund policy written in a text box. Unfortunately, there is no download button. To save the text, you must copy and paste it into a word processor.
Pros
Quick, Easy, & Affordable
One-time Fees
Covers All Major Points
Continuous Updating Available
Cons
3dcart Return Policy Generator
3dcart follows the trend of generators that can't be changed. Their generation options are the same: you can change the business's name and give an address for shipping.
One thing I like about 3dcart is how easy their generation option is. After you've entered the few things you can, click the "Generate" button to go to a new site page with your new refund policy written in a text box. There is no download button, so if you want to save the text, you must copy and paste it into a word processor.
Pros
Quick and easy generation
No email requirement
Free
Cons
No direct download option
Read Also:
Final Thoughts
With the help of a refund policy generator, you can create a policy for your business that handles customer returns exactly how you want it to.
For example, a customer who is happier with their purchase might think less of your business if you have a good return policy. Customers may be more likely to try you out if they know they can return a product if they don't like it or don't need it.
A return policy says how your company will deal with customers who aren't happy. For example, it can be as strict as not giving refunds or as flexible as giving a 30-day refund period. But before making a purchase, most savvy customers want to know your company's refund policy.
You want a return policy that fits the needs of your business and covers the products you sell. For example, you could pay a contract law expert or an attorney to create a refund policy for your business. This ensures that the policy is legal and perfectly fits your company's needs.
FAQs
What's a refund policy?
A refund policy, also called a return policy, is a document that tells your customers how your company handles refunds or returns of the products you sell. A company's policy on refunds and returns is completely up to them. No law says they have to offer refunds or returns.
Almost every store lets you return or get your refund back in some form. This is fair (for example, if a product is broken) and builds trust between a seller and a buyer. A company's refund policy is usually posted on its website and the purchase receipt.
How much would it cost to use the refund generator?
A policy generator is a free tool for businesses that Shopify gives them. That is, using it doesn't cost anything. Shopify has some other free policy generators:
– Privacy policy
– refund policy
– Terms and conditions
How does the refund policy generator work?
The free policy generator tool on Shopify was made and checked by lawyers. To get started, it's easy to use the tool:
Navigate to shopify.com/tools/policy-generator/refund.
Fill in your email address and company information.
Wait for your personalized policy to hit your inbox.
Customize your policy per the suggestions made.
What should a refund policy include?
A refund policy can be easy to understand. It doesn't have to be legally binding, like a privacy policy or terms & conditions. A refund policy ought to answer the following questions:
• Will there be a refund, and if so, how much and what kind (for type, store credit, or refund)?
• Who will pay the shipping costs?
• In what condition can items be sent back?
• How long would the customer have to return the item?
• How do exchanges work?
• Do you accept returns or give refunds on sale items?
Does the law require a refund policy?
Unlike a privacy policy or a document that gives legal advice, like a terms and conditions agreement, a return policy is neither required by law nor recommended.
A privacy policy protects your customers' personal information. Still, a return policy is just a way to improve your customer's experience with your online store by clarifying what information and conditions are needed to return a product.
This could include a specific return policy for items bought in your store with a credit card.
Even though this information is helpful for your business and customers, it is not required by law. Instead, Shopify's return policy generator is meant to help your business grow by giving you sample templates that can be changed and are easy for your customers to understand.
Why do online stores need a return policy?
On the other hand, a refund policy is not required by law like a privacy policy. But almost all stores let you return or get your refund back in some form. This is fair (for example, if a product is broken) and builds trust between a seller and a buyer. Offering returns and refunds are considered the best way to run a business, and customers may or not choose to shop at your store based on your refund policy.
Why is a refund policy necessary?
Your return policy is key to building customer trust, even if it's optional for your online store. Customers are more likely to take a chance on an item if they can easily return it if it doesn't meet their needs.
Customers who shop online will always have to take a small risk. You can help your customer if you offer a guarantee of return or money back.
It is in your best interest to keep returns to a minimum, and one of the best ways to do this is to offer a high-quality product and great customer service.
Returns are the last step in the sales process. Just because a customer has bought something from you doesn't mean you're off the hook. Customers are more likely to buy from you again if you have a fair return policy.
Small Request
Kindly share it with your friends. Especially the ones you believe need this information. Sign Up Now and Get your first 3 months for only $1 monthly.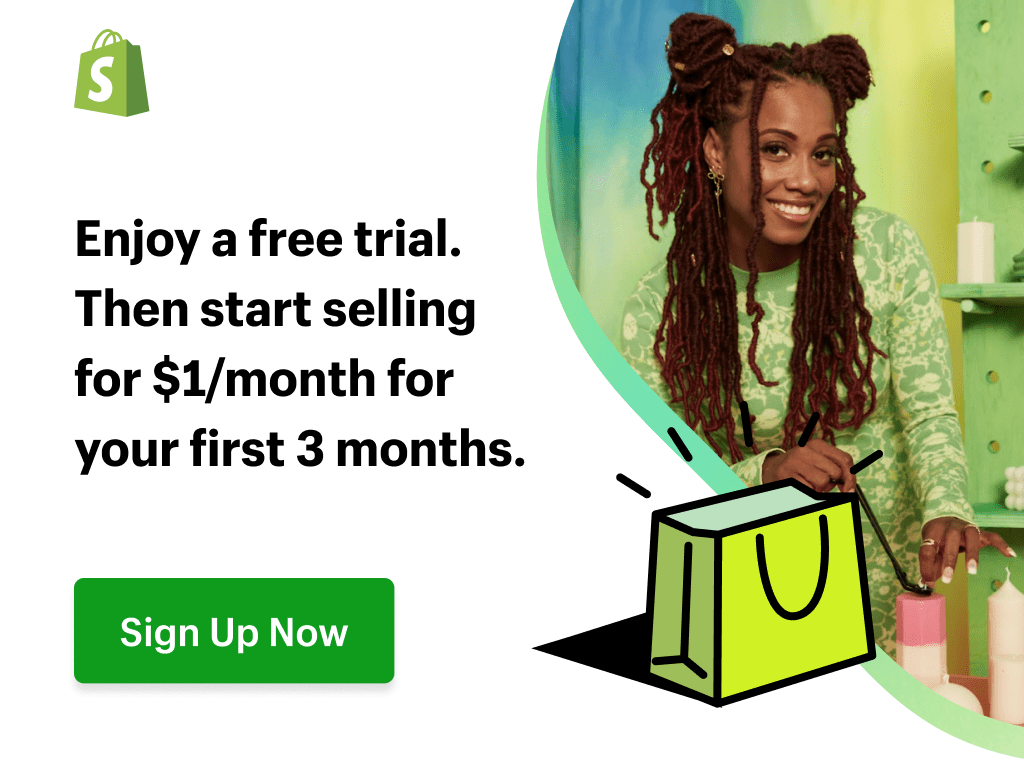 Sharing this information with others can make a huge difference. You may ask why.
Well, the truth is, my main aim is to provide the best information about drop shipping for both beginners and experienced dropshippers.
And I plan to continue doing so for as long as I can.
I would also like to thank those who support my work by reading and sharing my content.
Trust me, when you take your time to share, it will greatly help me and others who need this information.
Here are some great suggestions:
Pin it
Share it on another blog.
Share on Facebook (Share it with friends and even on Facebook groups)
Tweet it
Stumble it
This will only take a few seconds of your time, and I would appreciate it.
I appreciate you a lot. Thank you!
Join my Shopify dropshipping group mastermind and follow my blog to learn more about Shopify tips, dropshipping guides, tricks and checklists, and e-commerce in general.
If you enjoyed and learned something from this post, you can get me updates for free!
I send out email newsletters about new blog posts, tips, and tricks to help you grow your dropshipping business, new YouTube videos to give you more insights into the e-commerce market, and much more.
If you enjoyed reading this, you could also join my Facebook group. Thank you for reading how to make money dropshipping online from the comfort of your home.
Click here to Join My Facebook Mastermind Group