Migrate From BigCommerce To Shopify (Free Guide)
If you were looking for ways of migrating from BigCommerce to Shopify then this is your kinda post to help you with just that.
BigCommerce is a great place to start your online business, considering unlimited products and bandwidth options, along with sleek storefronts.
However, the natural next step to expand is to move your BigCommerce store to Shopify. Most online reliable stores go with Shopify, mainly due to its robust feature set and built-in top-notch scalability.
The coolest thing about migrating your online store from BigCommerce to Shopify is it should take less than an hour. You don't lose any valuable information, such as product details, images, and orders.


Most entrepreneurs are afraid to move their store to a new eCommerce solution, considering it too risky. And therefore, try to avoid it for as long as possible.
If you are among those categories of people who already realized that the time has come to upgrade-congratulations, that's practically the first step. In case BigCommerce to Shop migration is on the horizon-our detailed step-by-step guide will help you overcome all the difficulties that arise.
Can Shopify Offer More?
Shopify is currently in Top 3 of in Top Ten Reviews e-Commerce software chart and offers a wide range of features for a reasonable price.
Comparing with BigCommerce, Shopify provides the same "over 100 design templates," but they look much more professional and eye-catching. Moreover, such templates get divided by industries, so the design will match the products you sell.
The intuitive interface provides various settings, and you don't have to be enormously skilled in customizing the template.
Technical support is available 24/7 by phone, live chat, or email. To beat the competitors, Shopify provides more than 250 additional tools. All of them are fully and very well compatible with the platform and can automate most business processes.
For your better convenience, all extensions and addons are plug-and-play. That means no more time wasted to make new things work correctly.
To sum up, this shopping cart provides an incredibly intuitive interface with powerful tools for a reasonable price. If you decided to move from BigCommerce to the Shopify platform, read an article, and find the easiest way of migration.
BigCommerce vs Shopify
BigCommerce and Shopify are powerful shopping carts that come with tons of useful features to build an online ecommerce platform. Both platforms are famous for their ease of use, competitive pricing, attractive web design, etc., so choosing the right solution between them is a complicated task.
Each of the carts has its own strong and weak sides, as well as target customers. More specifically, BigCommerce is an excellent choice for those looking for a platform with additional scaling opportunities and custom features.
However, as more and more business owners opt for simplicity, they tend to migrate to Shopify-a solution to set up a good-looking store in a minimum period. Shopify is far ahead of BigCommerce and currently powers 18% of global websites in terms of popularity. While BigCommerce has 3% of its market share.
Google Trends proves the same-Shopify 's popularity has increased over the last five years. According to statistics, Shopify exceeded one million merchants worldwide in October 2019. Its total revenue in the third quarter amounted to $390.6 million, a 45 percent increase rapidly from the comparable previous quarter in the year 2018.
Read Also: How To Migrate Your Store From Magento To Woocommerce
How to Migrate from BigCommerce to Shopify store: Which Option is best to Choose?
When it comes to transferring stores from one platform to another, retailers usually consider the following options:
They can also do it independently, i.e., importing and exporting all data from BigCommerce to Shopify and copying all images, and updating navigation links. To succeed and not damage the store's overall performance, one should possess at least a set of minimal tech competencies. This migration method is considered time-consuming and effort-consuming and doesn't always lead to the most expected positive results.
Alternatively, you can hire a professional developer or even a whole team of professionals to do the job. It is practically the delegation of authority for the transfer of data to a third party. This option is an excellent solution for store owners who are not tech-savvy and ready to spend extra money developing their business.
Many people are now opting for automated migration, and ecommerce automation is among the Top 6 trends for 2020. The technology industry is snowballing, and automated migration services (such as Cart2Cart) are continually evolving.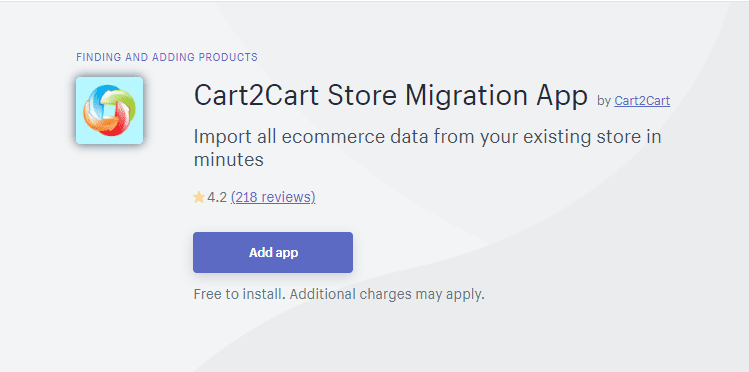 Its only primary benefit is that it does not require in-depth technical knowledge and a great deal of human involvement. What you should do is to focus and choose the Source and Target Carts, decide on the particular entities to be transferred, go through the Free Demo Migration, and launch full BigCommerce to Shop migration.
As you can see, each of the options has its strengths and weaknesses, and it is up to you to then decide which type of migration to choose from. Today, we're going to focus on automated migration, lead you through it, and try to explain its peculiarities and stumbling blocks.
How to easily Migrate from BigCommerce to Shopify.
FAQs
As we have already mentioned, many entrepreneurs consider the e-commerce process to be overwhelming and time-consuming. Thus, before making a final decision, they usually ask the following questions:
Is there a chance that I might lose some data?
If you've been running an online eCommerce store for some time now, you've probably collected a considerable amount of data. In general, traders risk losing some of the information in the manual migration process.
However, Cart2Cart offers its customers a service that aims to transfer all selected entities automatically. At the same time, we strongly advise and recommend that you review your store's content and delete all unnecessary information. It will make the platforming easier and faster. It is also advisable that you back up all storage data to any external device.
How long is it going to take to migrate to my store?
E-commerce migration / re-platforming is not a one-click affair, after all. However, flipping to automated tools (like Cart2Cart) to get the job done will spare you the unnecessary trouble of doing it all on your own. At the same time, you should understand that the expected speed of migration depends on the number of files to be transferred and the current Shopify pricing plan.
Will my SEO have been damaged?
Moving from BigCommerce to Shop can sometimes influence your store's traffic and search results. To avoid this, one should focus on the future website's structure and set up 301 redirects.
When are my redirects going to start working?
Almost all retailers are afraid that redirecting to their upcoming Shopify store would not work. You must remember that all these redirects are being generated only in the Cart2Cart migration process and become very involved until the transition is over. We recommend that you use the additional option "Create 301 redirects to your target store after migration" to ensure all redirects' safety.
BigCommerce store preparation
Backup of all data
The data migration process with Cart2Cart consists of copying and transferring all the necessary data from your BigCommerce store but not deleting it. Still, to keep all information secure, it is recommended that all files get backed up (e.g., you can try the backup option provided by our service).
Perform analysis of data
E-commerce systems tend to grow over time; therefore, your store may contain outdated or incorrect data. The migration process is the perfect time to audit all information ( e.g., product details, categories, orders, passwords, reviews, etc.) and edit or delete anything you consider unnecessary.
Prepare access information for BigCommerce.
Ensure that you have all the required BigCommerce credentials-URL, API Path, and API Token.
Shopify store preparation
Set up your account
Get your store ready by creating an account on Shopify and starting a 14-day free trial. After filling in all the essential and necessary information, the system will help with the migration process and provide all the required tips.
Choose a theme
Keep in mind that you're not going to be able to migrate the design of your BigCommerce store. However, Shopify has a variety of themes (both free and paid) to choose from.
You can either select it before or after the re-platform. But remember, it is also advisable and recommended that you use the default Shopify theme at the beginning of the setup process and do not make any customizations to it, as such actions may interfere with the migration process.
Calculate the price of migration
The price of BigCommerce to Shop migration is flexible and will depend on the number of entities to be transferred and other additional options.
What can I migrate from BigCommerce to Shopify?
Cart2Cart can transfer the following data types:
Products (names, descriptions, basic and additional images, statuses, prices, meta titles, descriptions, etc.)
Product categories (names, descriptions, statuses, images, meta titles, descriptions, etc.)
Manufacturers of goods
Customers (names, emails, shipping, and billing addresses)
Orders (IDs, status, prices, comments, emails, billing and shipping addresses, etc.)
Coupons (names, codes, types of discounts, and amounts)
Reviews (dates, rates, user names, comments, products, titles)
Blog posts (title, full and short descriptions, tags, SEO URLs, authors, redirects, images)
On this page
Export your store data from BigCommerce
Import your store data into Shopify
Review and update your imported data
Import the data on top of an existing import
Delete a store data import
Considerations for customer passwords
Step 1: Export your online store data from BigCommerce
Step 1: Export data from BigCommerce
The first step in-store migration is to export BigCommerce product, customer, and order data. When your Export is complete, your computer will download CSV files containing your BigCommerce data that you can use to import those data to Shopify.
Export your online product data from BigCommerce
When you export your products from your BigCommerce store, be sure to export additional products and variant information to export complete product information.
Read Also: How To Migrate Your Store From Magento To Shopify Platform
Steps:
From your BigCommerce platform dashboard, click on Products > click Export.
Under the Export Template button and File Format Options, select default and then select Continue.
In the Products dialog box section that appears, click Export my Products to a CSV file and click the Close option. A CSV file that is already containing all your product data gets already saved to your device or computer.
Under the Export Template section and File Format Options, click on Bulk Edit and select the Continue option.
Click Export all my Products to a CSV file, then select Close. A second CSV file containing additional product details and variant data gets stored on your computer.
Export data for your order from BigCommerce
Go to Orders > Export from your BigCommerce dashboard.
Under the Export Template option and File Format Options, select the default and then click Continue.
In the Orders dialog box section that appears, click Export my Orders to a CSV file and click Close. A CSV file already containing all your order store data is saved to your computer.
Export your store customer data from BigCommerce
From your BigCommerce online dashboard, click to get Customers' datas> Export.
Under the Export Template section and File Format Options, select default and then click Continue.
In the customer's Export dialog box option, click Export, my customers, to a CSV file, and then click Close. A CSV file containing all your customer data and information get saved to your computer or device.
Step 2: Import your BigCommerce store data into Shopify
After you might have Export your orders, products, and customers from BigCommerce into CSV files, you can import these files into Shopify.
Steps:
Click Apps > Import Store from your Shop Admin.
To import your data to the Shopify page, select the BigCommerce option from the displayed drop-down menu.
Under Upload Files, select Add File and select the exported files. You can choose any number of already imported CSV files. When importing products, you also need to add the exported files to both the Default and Bulk Edit templates so that the data can also easily get imported appropriately.
Click Continue importing > Importing.
Click Continue import > Import.
Note
If the platform listed on the Import Store page is not the expected platform from which you are importing the, kindly scroll down to the bottom of the page and click Select a different forum. Then you can pick BigCommerce from the drop-down menu.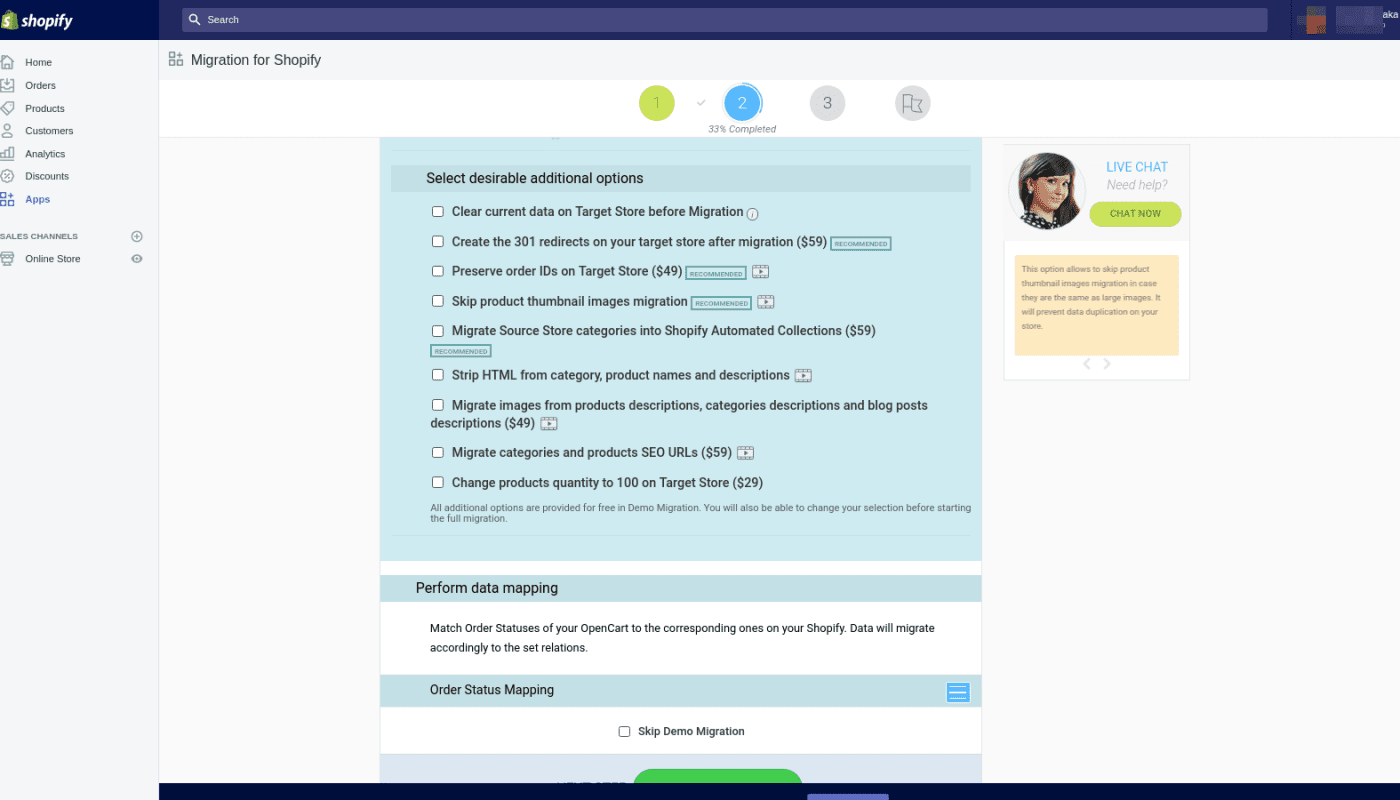 Step 3: Review and update your already imported data.
If your data import has been successful, your product, order, and customer data are now available in your Shopify Admin. If some of your products or customers haven't been successfully imported, you can add them manually. For more information, refer to the addition of a product or the addition of a customer.
Note
You might encounter a few errors with your CSV import.
The following sections describe some of the behaviors you might see while importing your BigCommerce data to Shopify:
Importing has been a success with changes.
When your Import gets finished, the Import Summary page will show you the details of your Import. Review messages in the import summary review section for any errors. You can manually edit your imported information by clicking View items next to these messages.
Historic Orders
Orders that have already been imported from your previous platform get only transferred to your Shopify store for historical purposes. These orders are set to the archived status automatically. While you can technically unarchive them, you will not perform any functionality generally reserved for orders created in the Shopify store.
Some products, customers, or orders have not been imported.
If some of your products or customers have not been imported, you can add the products manually or add the customer.
Read Also: Migrating From Big Cartel To Shopify Transfering Products CSV
Any customer with the same email address or phone number is also not included in the Import. If two or a few of your clients share the same email address or telephone number, only the most recently generated customer entry will be imported.
Products imported successfully but aren't published.
If some of your products in BigCommerce had their product visibility set concealed when you exported your info, those products would also be imported into Shopify as confidential. If you don't want to hide a product, make it available to your choice's sales channels.
Product variants could not be imported.
If your commodity has alternatives and one of the choices is not available, it will not be imported. You need to connect this product to Shopify manually. For example, suppose you're selling T-shirts of different sizes and color choices. If one of your variants contains details about its size but not its color, your product will not be imported.
Imported goods are no longer of their size.
If your customers need your product's dimensions or metrics, please add the dimensions directly to the product description.
Tags used for imported records.
The Import Store software adds tags to imported documents. Tags make it easy to find items that you've downloaded, search for mistakes, or make changes.
Tags added automatically to each imported record are in the following format: Import <date> <import id >. Tag formats for any import mistake, such as lost images or duplicated copies, differ depending on the network from which you are importing.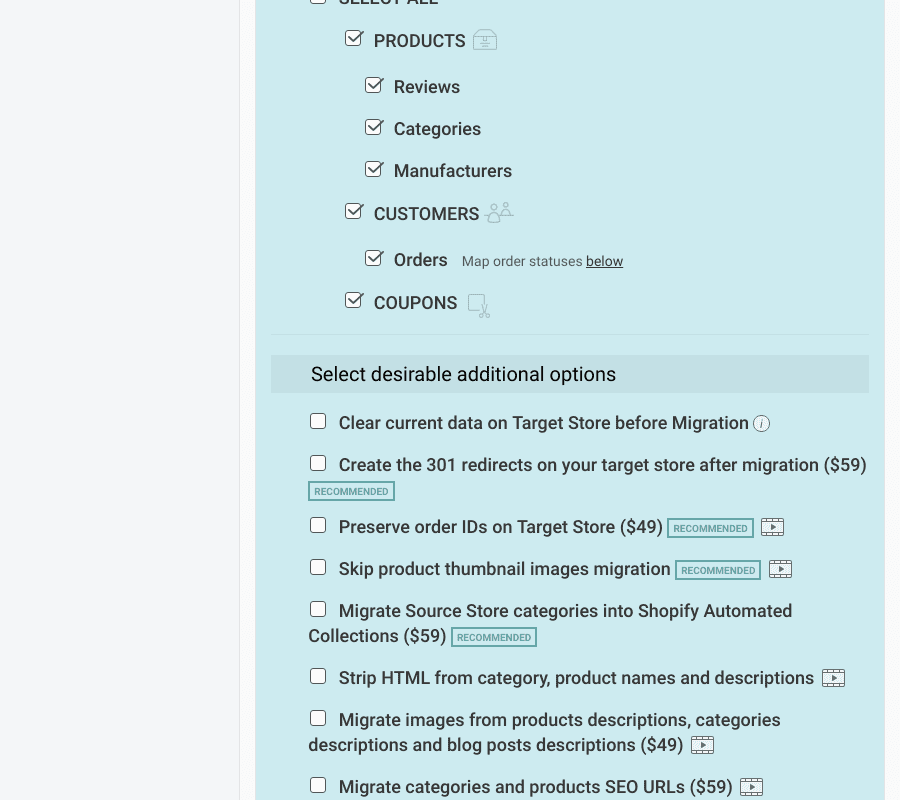 You should retain these tags on your imported documents, but this can cause issues if you use tags as an organizing tool for your shop. These tags could be available to your customers in your online shop, for example. To stop this, you should delete it after you have reviewed your imported documents for error.
Importing data on top of an existing import
If you already think you have skipped something in your previous Import, you can import your data back to the top of your current Import by pressing the Start New Import button.
If your Shopify store or previous Import store still has clients, they will be updated. Customers can first match their email address and telephone number if no matching email address is found. If a match is probably discovered, the existing record will be changed as follows:
The status of tax-exempt subscription and advertisement subscription is overwritten.
Names, addresses, and import updates can be added.
If the first name, last name, or phone number fields are empty in the existing record and are used in the imported consumer record, they will be added.
If the Import is already in your Shopify Store, the products that are already in your Shopify Store will be skipped and not imported. The list of neglected products is shown in the Import Summary after the Import has been completed.
Delete a store data import
If you are dissatisfied with importing data, you can delete it. For example, if your data import contains several failed items, it might help remove that Import and try again. You can only delete the most recent Import. Wait for the data to be erased before you can start another data import.
Steps
On the Import complete page, select Delete import.
On the Delete import dialog, select Delete import.
After all your imported files are already deleted, click Start new import to start another meaning.
Considerations for customer passwords
Since your passwords are encrypted, you can't switch your customer passwords from another site to Shopify. As a result, only customer data get moved to Shopify instead of customer accounts.
Shopify Plus plan
If you are using the Shopify Plus plan, you can use the Bulk Account Inviter to give clients an email that asks them to reset their password and unlock their accounts.
Conclusion
We hope that our detailed and well-explained guide will help you make up your mind and move from BigCommerce to Shopify without any difficulties. If you want to get more useful tips, guides, and tutorials, check another post on our blog. We believe that you will enjoy the benefits of using this perfect box solution and build a good-looking and reliable store that will bring prosperity to the future.
But if you're still hesitant, remember that you can't succeed without running a risk. Go ahead and try it!