The Best 7 Free Business Card Makers (Online Templates)
Your business card is a representative of your company's brand. It includes your name, email address, website, and phone number; here are the best free business card makers online to use in 2023.
Your business card should include all the pertinent details people need to learn more about your brand and get in touch, outlining what you do and conveying a sense of trust.
You don't need a professional designer to create custom cards if your budget is tight or you're still bootstrapping your e-commerce business. Instead, you can use free business card makers and templates to make your cards.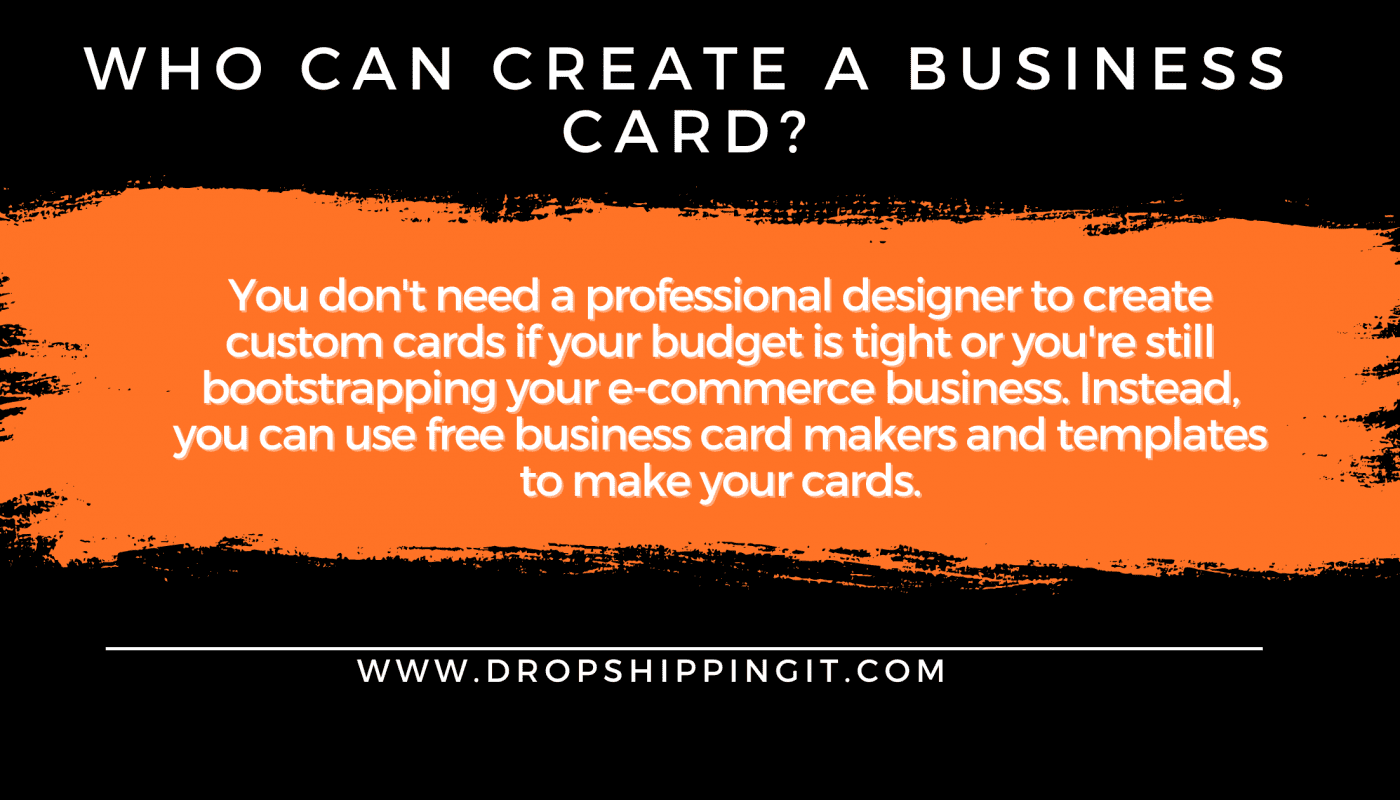 If you don't have a professional business card yet, don't worry. You can use many tools to create or print a beautiful design to help people remember your business.
Here, we'll show you how to use 7 of the most popular Free business card maker tools.
Best Free Business Card Maker Software
Using business card software, companies and businesses create business cards. Because your business card is the first thing potential clients see, it directly affects what they think of you. That's why it's so important to have an original card that stands out.
Create your business cards Fast and easy using Shopify Business Card Maker.

You can create a card from scratch or pick one from a list of ready-made templates. After that, you can use your computer to print the cards. Also, some programs for making business cards let you save your designs and edit them in other apps.
Business Card Designer Plus
Business Card Land
Business Card Star
Adobe Express
CardWorks
Jukebox
As we've already mentioned, some business card design software lets you save your designs as a graphics file and use them in other programs later.
For example, some business card software has a simple interface, while others are more complicated.
Shopify Business Card Maker
Using Shopify's free online design tool is the best option if you're looking for a simple and effective way to create a perfect business card for your online business.
For example, you can create beautiful printable cards in just minutes that will be sure to make customers want more!
With high-quality printing:
Unique cards
Drag-and-drop options
Qualitative printing
Numerous templates
Paid content
This tool will help you create original business cards that will help promote your brand.
Also, it is a free program that lets you put your ideas into action quickly and easily. For instance, you only have to upload your logo, use your brand's colors, and choose fonts that go well together.
Also, Shopify has some finished products that you can buy but are not free. So, for example, you can order low-cost printing services or send your cards to the printing company of your choice.
Business Card Designer Plus
Supports all business card styles
It takes up little space
Fully customizable templates
Useful help files
Compatible with all business card designs
Adds a watermark in a free version
UI may be confusing
Evaluation Report: Business Card Designer Plus is a free program that will make designing business cards fun. It lets you print on both sides of a card, fold it, add a barcode, and save it as a graphics file so you can use it in other software later.
It works with both letter-size and A4-size paper. You can mix fonts, styles, and text shades all in one text
object to create designs that are truly original and stand out. You can also display text as a bar code, an auto-incrementing counter, or the current date or time.
Business Card Land
Adaptable templates
Speedily generate business cards
Editable templates
PDF format
CMYK color space
Overly simple designs
Old-fashioned UI
Evaluation Report: This is the end of your search for easy, Free Business Card Maker Software. In Business Card Land, there are several steps to making a design:
Choose the layout.
Enter your contact information.
Change the colors to customize your brand's
Style.
A set of free business card templates for Illustrator and Photoshop is ready to go to the printer. So, you can download them in a single card layout and send them to a commercial printer, or you can choose from 8–10 business card layouts and print them at home.
Business Card Star
For printing business cards at home
Premium printing
Simple User Interface
Web-based service
Various business card layouts
The cost of rush printing
Evaluation Report: Business Card Star is one of the best programs for making business cards. It has a large number of business card layouts. They are easy to use because they are organized by style ("corporate" or "ornate") and can be changed with your logo and contact information.
Business Card Star is incredible because you don't need to download or install anything on your computer.
Instead, you can design your business cards online in a few seconds. For example, the business card maker can make layouts with 8 or 10 business cards per page in PDF format.
These business card templates work with business card paper that has already been cut.
CardWorks
Creating single- or double-sided business cards
A fantastic collection of business card templates
Customizable color schemes
Accepts standard business card sizes
Create single-sided or double-sided business cards
Incompatible with Linux
You cannot import your graphics.
Evaluation Report: CardWorks is an app for making business cards. It comes with several templates that you can change to suit your needs.
For example, you can change the colors, choose more templates you can download, and so on. Also, the application works with all standard paper and card sizes.
Also, this business card software lets you save the names and addresses of different companies. So you can add them automatically to templates if you need to. You can also add a company logo, an employee photo, or other pictures.
This program stands out from others because it lets you create cards with two sides. You can also upload photos in formats that are supported. Since crop marks can be put on layouts, cutting the cards is easy.
Lastly, you can include high-resolution PDFs to print the results on a special printer.
Jukebox
Create business cards in 5 minutes.
Simple text options
The option to upload custom photos and logos
Line and shape features
Various business card sizes
Saving issues
Evaluation Report: A jukebox is an excellent tool for making free photography business cards from scratch or using templates. This business card design software can customize the template by adding your name, contact information, or brand colors.
You can also add graphics and choose from over a million stock photos. Also, the program supports a variety of business card sizes so that you can create horizontal, vertical, or even foldable cards.
Adobe Express (Adobe Spark)
Access to Adobe Stock and Adobe Fonts
Simple user interface
For PC and smartphone
Many templates
Quick results
Free trial period (3 months)
None
Evaluation Report: Do you need to create a business card but don't know much about graphic design? Adobe Express, which used to be Adobe Spark, is always an option.
You'll be amazed by how beautiful and unique the business cards made by software are. You can also make the design process easier by using free collections of Adobe Stock photos and a massive library of Adobe Fonts.
The software comes with great templates that you can change to fit your needs. For example, putting your company's logo on a business card is easy. If you don't have a logo, check out Creative Cloud Express logo maker; you'll love it.
Choosing the Best Business Card Maker Tool
We've talked about seven of the best free business card makers, but how do you know which one is best for printing your cards?
Several factors determine the best business card printing service. First, we'll go over each in more detail so you can make an informed choice.
Quantity
You need how many business cards? If you're starting, you might not want to order thousands of cards immediately. Instead, order just 100 or so cards, hand them out, and see how they do. This is especially true if you are trying out a new design.
Even though the cost of each card goes down as you order more, you don't want to be stuck with boxes of business cards with designs that don't work.
When looking for the best business card printing service, ensure you don't have to start with more cards than you're comfortable with. Some printing options we listed allow you to order as few as 25-50, while others require a minimum order of 1,000.
Shipping
Think about how soon you'll need business cards. For example, let's say you put it off until the last minute and now need them for a networking event. In that case, you want to use a local printer or a service that can deliver on the same day (e.g., Shopify) mentioned above.
Create your business cards Fast and easy using Shopify Business Card Maker.

Consider the standard turnaround time and shipping costs if you don't need them right quickly. Some sites offer free shipping; thus, if cost is an important factor in your decision; look for sites with lower shipping fees.
Card material
The more expensive the paper stock you choose, the more your business cards will be more expensive. But if you have some wiggle room in your budget, unique business cards stand out more than standard ones.
Standard business card materials are usually matte or semi-glossy, but you can choose premium business card materials like:
Glitter
Foil
Linen
Pearl
Bamboo
Kraft paper
Uncoated
You can also choose from cards that are very thick, thin, or sleek for a unique look. If you want something different, look at the cards made by the above companies and see what speaks to you.
Customization
Some business card makers let you customize every part of a template, while others only allow you to replace the placeholder text with your information.
Choose a tool with more options if you want to make a unique design. For example, if you want a simple business card that you can start giving out as soon as possible and for as little money as possible, you can use Shopify's free business card tool and print them yourself.
Size and shape
Even though 3.5 inches by 2 inches is the standard size and shape, other sizes are available. Some cardmakers offer square cards, small business cards, & vertical cards to make you stand out. Don't forget about Print's die-cut cards for a unique card shape.
Vertical cards probably won't cost more, but other shapes might. So make sure they don't cost more than you can afford. Just because other shapes and sizes look cool doesn't mean you should spend too much.
Making a Business Card Template
When you're done with your design, you can save it as a free business card template that you can use again in the future. If you need to order more, change, or make cards for your staff, it gets easier and cheaper to go back to your original template than start from scratch.
Save your template in your program and export it to your computer to create it. Then, remove the vector graphic from the file; that way, you can open it in a design program and make changes.
Business card design template
Templates come in handy when you're in a hurry and must
create a design quickly. Here are some choices to look into:
Canva printable business card templates
Adobe business card templates
Avery business card templates
No matter which business card maker you opt for, consistency is critical. Your brand must be consistent, including how your business card looks and feels.
Business Card Design Best Practices
Make the design simple.
A business card only has one focus: to help people contact you. If your card's design is too complicated, it will be hard for the person holding it to find the information they need.
They should be able to quickly scan your card and find out everything they need to contact you.
Use a single image.
A simple design usually uses just one image, which is your logo. The image you choose should show your brand quickly. Anything else is a waste of time.
Remember Vital Details
Your business card should have a clear design, but its content is just as important. Ensure that important information, like your name and contact information, is included and easy to find.
Choose a Legible Font.
For clear communication, simple fonts are best. You can use a more fancy font for your logo, but your name, phone number, & email address should be easy to read, even for people with minor vision problems.
Invest in High Quality
Lastly, your business card acts as a small version of your business. If your business card isn't printed well, people will think that your business isn't very good. Use a good printer and a high-resolution version of your logo no matter what you do. And buy the best card stock you can afford!
Design your Custom Business Card
Now is the time to make business cards if you need them but haven't done so yet. Many free templates and online business card makers can help you make your own. Pick one and get going right away.
Read Also:
Final Thoughts
You do not have to pay a graphic designer thousands of dollars to make your business card. With the above business card maker tools, you can make free business cards that look like pro-made ones. You don't need much or any design experience to use these tools.
Use a free business card maker to make your personalized business card today. You can customize the colors, fonts, layout, and text on thousands of business card designs. When you're ready to print your business card, you'll have access to your files and design anytime.
The free business card maker is handy, especially for new or small businesses with limited marketing budgets. Their services make it easy to create a unique business card that looks professional.
Small Request
Kindly share it with your friends. Especially the ones you believe need this information. Sign Up Now and Get your first 3 months for only $1 monthly.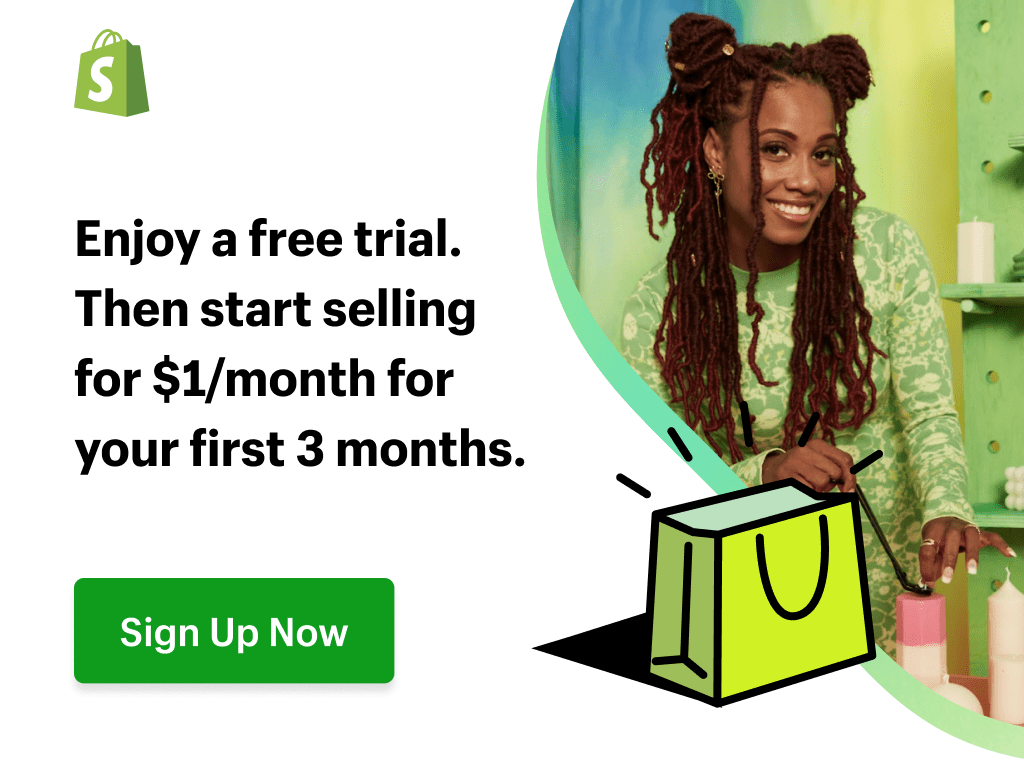 Sharing this information with others can make a huge difference. You may ask why.
Well, the truth is, my main aim is to provide the best information about drop shipping for both beginners and experienced dropshippers.
And I plan to continue doing so for as long as I can.
I would also like to thank those who support my work by reading and sharing my content.
Trust me, when you take your time to share, it will greatly help me and others who need this information.
Here are some great suggestions:
Pin it
Share it on another blog.
Share on Facebook (Share it with friends and even on Facebook groups)
Tweet it
Stumble it
This will only take a few seconds of your time, and I would appreciate it.
I appreciate you a lot. Thank you!
Join my Shopify dropshipping group mastermind and follow my blog to learn more about Shopify tips, dropshipping guides, tricks and checklists, and e-commerce in general.
If you enjoyed and learned something from this post, you can get me updates for free!
I send out email newsletters about new blog posts, tips, and tricks to help you grow your dropshipping business, new YouTube videos to give you more insights into the e-commerce market, and much more.
If you enjoyed reading this, you could also join my Facebook group. Thank you for reading how to make money dropshipping online from the comfort of your home.
Click here to Join My Facebook Mastermind Group
Business card maker FAQ
Where can I download blank business card templates?
Canva offers free business card templates that you can customize. Vertex42 also offers blank business card templates for Microsoft Word and Excel.
Which is the best material for business cards?
The most common material for business cards is paper. There are many kinds of paper, from thin to thick, coated to uncoated, and more.
What's the best free business cardmaker?
Shopify's Free Business Card Maker makes branded business cards with all of your contact information and logo. You can create a design in a few seconds and print it out right away.
Are MOO business cards effective?
MOO offers some of the best card printing services. It has options for high-quality cards with templates made by professionals and high-end packaging.
The prices are higher than those of other printing services, but if you have the money, it's worth it.
What should I include on my business card?
Think about the most important takeaways, such as your name, title, logo, and best way to reach you. Choose extra details based on your roles, like a Twitch link for streamers, an Instagram handle for influencers, a tagline for creatives, or store hours for a small business owner.
Keep it traditional for formal roles, or have fun expressing yourself by wearing something out of the ordinary. Think about how your information will spread on the front and back of your business card.
Can I add a QR code to a business card?
Absolutely. You can upload the image of your QR code directly from your device to the design of your business card and customize the size, layout, and border to suit your needs.