Can I Use Stripe With Shopify As a Payment Gateway?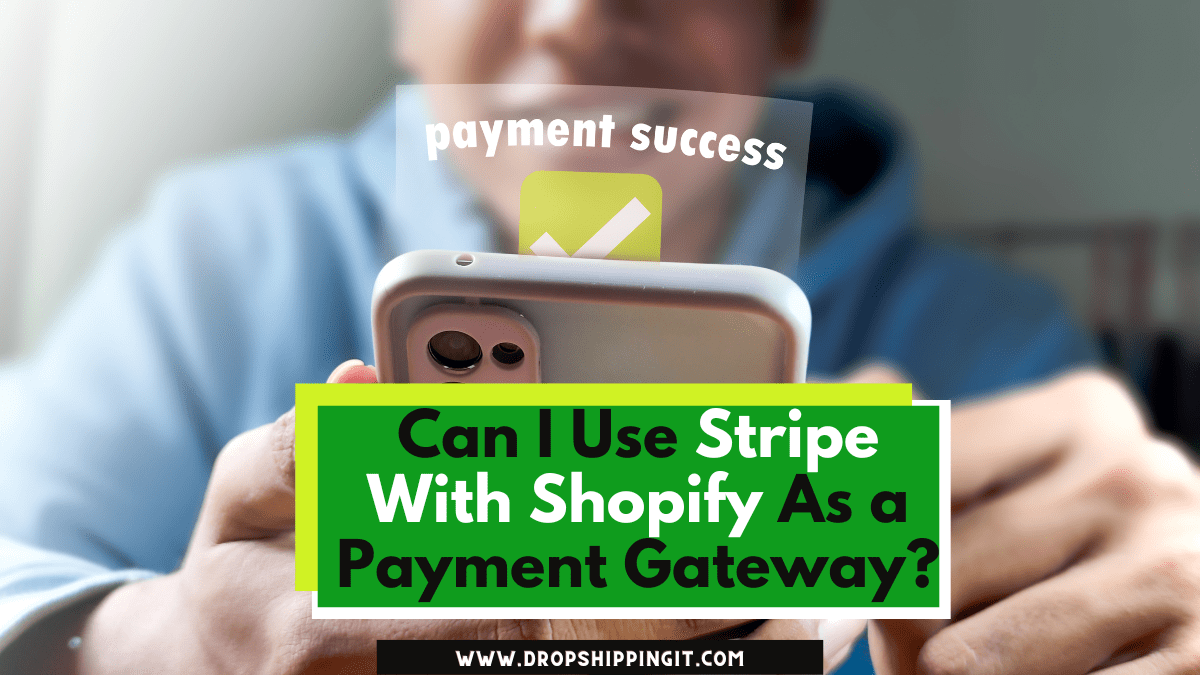 Exploring the question, 'Can I use Stripe with Shopify?' opens avenues to streamline your online store's payment process. The partnership between Shopify and Stripe is a significant development for Shopify Payments, which already serves more than a million businesses globally.
This collaboration is expected to transform how businesses operate, making it easier for merchants to achieve monumental success.
In this post, we will explore the process of integrating Stripe with your Shopify store and how merchants can receive payments through Shopify. This informative guide on integrating Shopify with Stripe will help you streamline your business operations effortlessly.
Table of Contents
How Stripe Works
It's consequential to know how Stripe and Shopify work together if you want to make payment processing easier for your online store. When using Shopify payments, the payment gateway and processor work seamlessly to ensure smooth transactions.
The payment gateway securely stores the customer's credit card information and then transfers it to the processor for handling the transaction. The payment amount is held temporarily in a merchant account, with credit card fees deducted before the payment is transferred to the merchant's account.
Integrating Stripe with Shopify may appear complex, but it simplifies the payment process by eliminating the complexities of its built-in payment method. Stripe is a comprehensive payment processor that combines gateway functionality and payment processing, resulting in a seamless solution.
It acts as a third-party payment processor and gateway, enabling you to transfer funds from your customer's bank accounts to your business account through secure credit and debit card transactions.
Stripe with Shopify streamlines e-commerce, making payment processing more straightforward and efficient.
The Benefits of Integrating Stripe with Shopify?
What are the advantages of integrating Stripe and Shopify? The integration of Stripe and Shopify has multiple benefits, so it's a popular option for online merchants. Although Shopify payments have distinct restrictions, integrating with Stripe provides several advantages:
Seamless Payment Automation:
– With Stripe integration, you can accept buyers' credit and debit card payments cost-effectively.
– The integration automates payment processing, eliminating the need for manual fund transfers and saving you time and effort.
Robust Chargeback Protection:
– Stripe offers superior chargeback protection compared to Shopifypay, safeguarding your business from fraudulent chargeback claims.
– By paying an additional 0.4% per transaction, Stripe covers any disputed amount and optimizes dispute fees without requiring evidence submission from your end.
Expanded Global Reach:
– Adding Stripe to your Shopify store can increase availability in multiple countries and regions, setting your online business apart.
– Stripe's widespread support allows you to cater to a broader customer base, boosting your sales potential internationally.
Reliable Backup Solution:
– In the event of temporarily freezing the Shopify payment gateway, Stripe acts as a savior by offering an alternative payment option for your customers.
– This backup solution ensures uninterrupted payment processing, preventing potential disruptions to your online business.
Efficient Customer Support:
– Stripe provides excellent customer support, ensuring a smooth experience for merchants in case of any issues or queries.
– Compared to Shopify payments, connecting with someone on Stripe is more manageable, ensuring prompt assistance.
All these compelling reasons validate that integrating Stripe with Shopify is a wise and advantageous decision for any online merchant seeking to optimize their payment process and enhance their business operations.
How to Add Stripe to Shopify in Easy 6 Steps
Adding Stripe to your Shopify store is a straightforward process that can be completed in 6 easy steps. Let's walk through the integration process in this step-by-step guide:
Sign up for a free trial and enjoy 3 months of Shopify for $1/month on Select Plans.
Step: #1. Log In or Create a Stripe Account:
If you don't already have a Stripe account, head over to the Stripe website and create a new account.
Ensure you're logged into your Stripe account to proceed with the integration.
Learn how to get a Stripe account as non us resident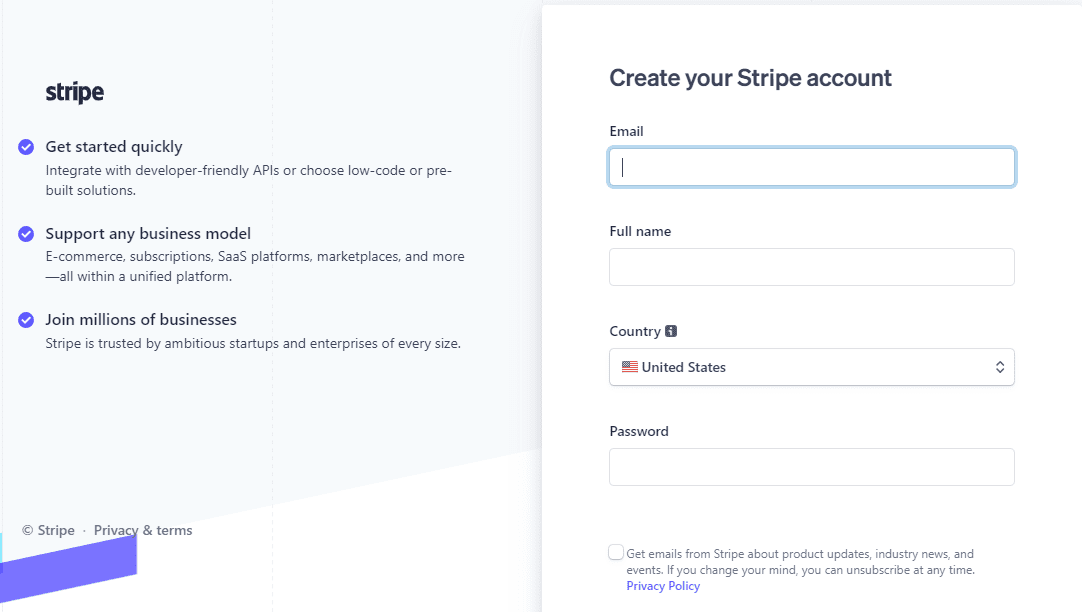 Step: #2. Log into Shopify:
Access your Shopify store by logging in as usual.
Depending on your location, you can accept Shopify Payments powered by Stripe or add Stripe as a secondary payment option. Sometimes, you may need to create a new Shopify account to proceed.
Step: #3. Access Shopify Admin & Settings:
Once logged into your Shopify store, navigate to the Shopify Admin page.
At the bottom of the screen, click the "Settings" button to access your store's settings.
Step: #4. Choose Stripe as Your Third-Party Credit Card Provider:
Within the Settings page, locate and click on "Payment providers."
A window will open, presenting you with various third-party payment providers.
Find "Stripe" in the list of options and select it.
Step: #5. Enter Your Stripe Account Details:
In this step, you must enter your Stripe email address and password to link your accounts.
Double-check that the login information is correct before proceeding. If needed, you can reset your password on the Stripe website.
Step: #6. Activate!:
Once all the required information is entered, click the "Activate" button to complete the integration process.
Congratulations! Your Shopify store is now ready to accept payments through the powerful partnership of Shopify and Stripe.
By following these six simple steps, you can seamlessly integrate Stripe with Shopify, enhancing your customer's shopping experience and optimizing your online business for success.
The Stripe Payment Gateway Evolution!
UPDATE! Stripe has been a reliable online payment solution for many years and an option for Shopify merchants for some time. However, what happened to the separate Stripe payment gateway? The answer is simple: you don't need it anymore.
Shopify has integrated Stripe into its existing Shopify Payments platform, streamlining the payment process. When you log in, you'll only see one option – Shopify Payments Powered by Stripe – offering a new and improved way to accept credit and debit card payments.
Due to local regulations, the Stripe gateway may remain in place in certain regions alongside Shopify Payments. In areas where Stripe is unavailable, you may have access only to the old Shopify Payments system.
However, for most merchants, integration should be seamless, and you can take full advantage of the enhanced payment capabilities offered by Shopify Payments Powered by Stripe.
Final Thoughts
Add Stripe to your Shopify store in six steps, offering a secure checkout experience and streamlined efficiency.
This powerful duo optimizes your payment process, enhancing customer experience, conversions, and global expansion.
Leveraging Stripe with Shopify affords you legroom ahead of the curve in the ever-evolving e-commerce world, positioning yourself as a leader in the competitive online marketplace.
Start a free trial today and enjoy 3 months of Shopify for $1/month Instead of $39/month on selected plans. Sign up now
And sure, this is a transformative impact of Stripe and Shopify Payments Powered by Stripe, and take advantage of the future of your e-commerce venture.
In conclusion, integrating Stripe with Shopify unlocks a world of possibilities for online merchants. By seamlessly combining Stripe's powerful payment capabilities with Shopify's user-friendly e-commerce platform, you can elevate your online business to new heights.
From automated payment processing and expanded global reach to robust chargeback protection and efficient customer support, the benefits of this integration are undeniable.
FAQs:
Can Stripe work with Shopify?
Yes, Stripe integrates seamlessly with Shopify, providing a secure, convenient payment experience and enhancing efficiency and customer satisfaction for merchants.
How do Shopify and Stripe work together?
Shopify and Stripe integrate seamlessly, allowing customers to make payments using credit, debit, digital wallets, and other payment methods, enhancing the checkout experience and reducing transaction costs.
How to set up Stripe as a payment gateway on Shopify?
Setting up Stripe as a payment gateway on Shopify is a straightforward process. Follow these steps:
Log in or create a Stripe account on the Stripe website.
Log into your Shopify store and navigate to the Shopify Admin page.
Click on "Settings" and then "Payment Providers."
Choose Stripe from the list of third-party payment providers.
Enter your Stripe account details (email address and password).
Click "Activate" to complete the integration.
What are the fees associated with using Stripe on Shopify?
Stripe charges fees for Shopify transactions based on location and transaction type, with additional fees for currency conversions. Check Stripe's website for up-to-date information.
Is Stripe free on Shopify?
Integrating Stripe with Shopify may not incur additional costs, but transaction fees may apply based on the payment method and location. You want to review Stripe's pricing details to understand the applicable fees.
Why is Stripe not available in Shopify?
Due to local regulations, Stripe may not be available on Shopify in some regions. Shopify may offer alternative payment options or access the Shopify Payments system. Integrating Stripe with Shopify is advantageous for merchants to optimize online payment processes.
Small Request
Kindly share it with your friends. Especially the ones you believe need this information. Sign Up Now and Get your first 3 months for only $1 monthly.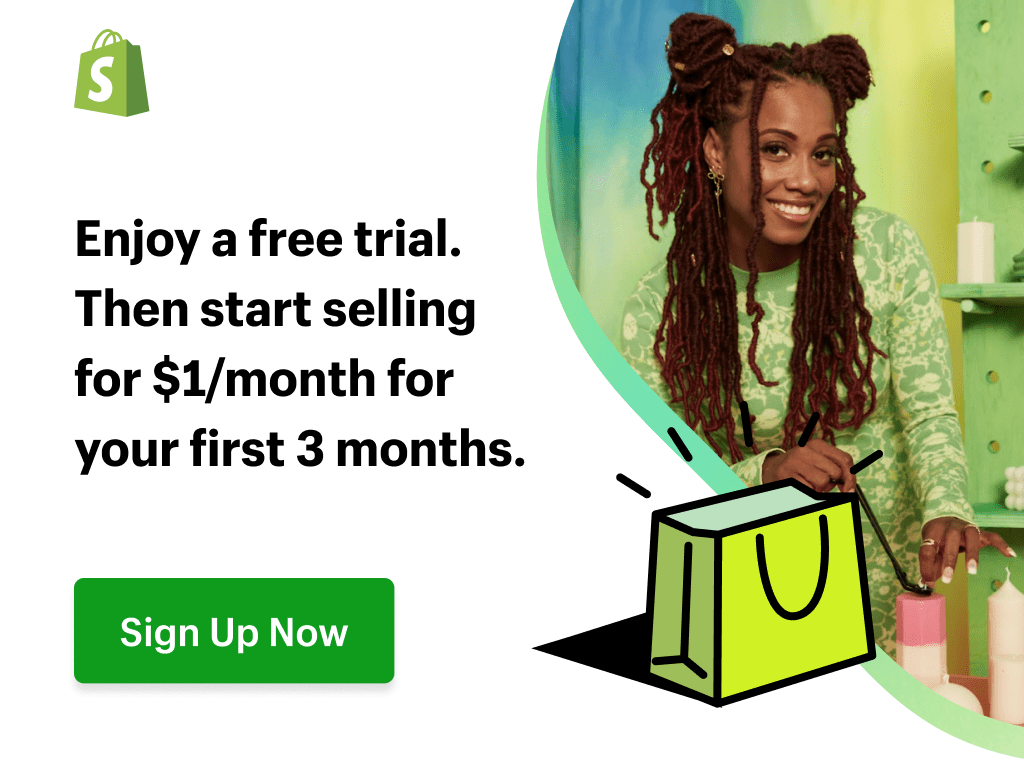 Sharing this information with others can make a huge difference. You may ask why.
Well, the truth is, my main aim is to provide the best information about drop shipping for both beginners and experienced dropshippers.
And I plan to continue doing so for as long as I can.
I would also like to thank those who support my work by reading and sharing my content.
Trust me, when you take your time and share, it will greatly help me and others needing this information.
Here are some great suggestions:
Pin it
Share it on another blog.
Share on Facebook (Share it with friends and even on Facebook groups)
Tweet it
Stumble it
This will only take a few seconds of your time, and I would appreciate it.
I appreciate you a lot. Thank you!
Join my Shopify dropshipping group mastermind and follow my blog to learn more about Shopify tips, dropshipping guides, tricks and checklists, and e-commerce in general.
If you enjoyed and learned something from this post, you can get me updates for free!
I send out email newsletters about new posts published on the blog, tips and tricks to help you grow your dropshipping business, new YouTube videos to give you more insights about the e-commerce market, and much more.
If you enjoyed reading this, you could as well join my Facebook group. Thank you for reading how to make money dropshipping online from the comfort of your home.
Click here to Join My Facebook Mastermind Group