How Chinese New Year affects dropshipping business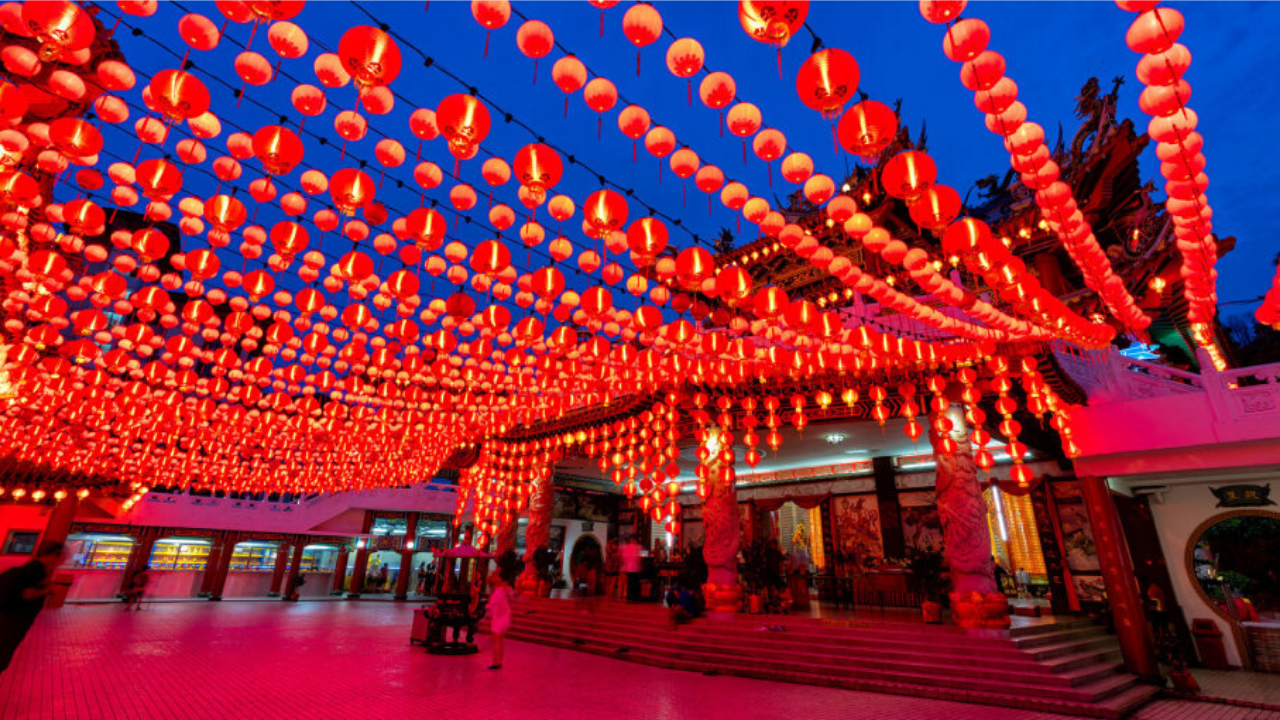 Chinese New Year and Dropshipping
Will the Chinese New Year affect your dropshipping business apart from coronavirus?
If your store sources products from China, then yes, the Chinese New Year celebrations will affect your dropshipping store.
In case your dropshipping business is heavily reliant on suppliers from China, you've got to prepare for the impending hurdles you and your customers will face.
Before I outline the reason to why Chinese New Year affects dropshipping business,first lets take care of some of the issues in relations to this festival.
When is Chinese New Year?
Often the Spring festival celebrations earliest possible date is around January 25- and the latest probable time is February 8 with suppliers lasting anywhere between one to five weeks.
Below is a list of Chinese Lunar New Year:
-2020: January 25- February 8
-2021: February 12-February 18
-2022: February 1-February 7
What we've above is merely a rough timeline, a definitive timeline is by and large dependent on a supplier's timetable.
Traditionally, the holiday celebrations take a couple of weeks, but the majority of suppliers may take a break of up to a month for the festivities.
The hiatus from production will have an adverse impact if unprepared ahead of time. Preparations notwithstanding, a month's worth of business production lost can prove detrimental for a vendor.
Length of Shipment During Chinese New Year Celebrations
Previously, suppliers would begin to slow-down production nearly two weeks before the Chinese New Year.
Consequently, orders placed at this time of the year may severely experience delays.
Suppliers will ordinarily have a set date they cease processing orders and a date when they start processing orders again.
You'll have to liaison with suppliers to have the precise dates.
You have to be conscious of the reality that in the event your suppliers do not process orders, then it's likely you won't sell efficiently during this period.
How Chinese Lunar New Year Affects Drop Shipping
Entrepreneurs whose e-commerce store dropship products from China will find it beneficial to grasp how the Chinese Lunar New Year, also known as Spring Festival, impacts businesses, namely Dropshipping.
1.Effects on AliExpress
Typically, factories will cease operation a couple before the Spring Festival Factories. However, factories tend to have sufficed inventory in stock, and they'd sell stock inventory till the week of Chinese New Year.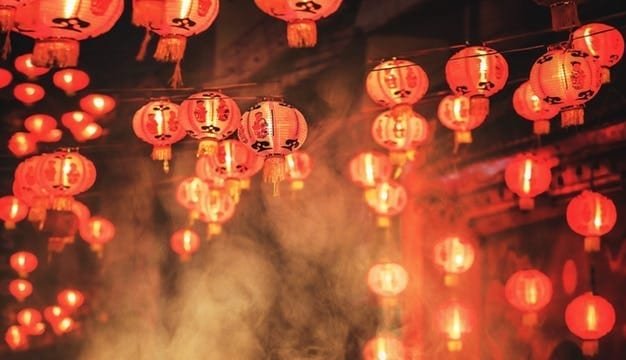 Remember of importance, though, is to keep tabs with each of your suppliers to stay abreast.
Some suppliers shut down a week or two, and some suppliers, however, may not fold before the week of Chinese New Year.
To circumvent exasperated customers, you must contact your dropship supplier earlier.
Showcase on your website order delays as a result of Chinese New Year, putting up a notice to highlights the delays serves to quell customers' frustration.
Effects on other Chinese Suppliers
From the early part of fo January, the new orders do not get accepted.
Bank and postal services take a holiday.
Workers retreat to travel and visits families.
After the Lunar year, production resumption is slow.
Since some dropshipping suppliers would wish to downsize orders earlier on, it's only prudent to query with your supplier on their timelines.
Albeit the supplier's line of products may still be working, delivery or payment may be delayed owing to postal services, or banks shut down.
Both the factories and stores are short-staffed during Chinese New Year, and perhaps production is staggered after the festival.
Staggering production ordinarily is informed with the fact that workers resume output at different time intervals.
Though suppliers fold up their business during the spell, you must endeavor to keep your afloat.
Niches Impacted The Most During Chinese New Year.
Travel Accessories
In the US, late February to mid-April is the most popular period for vacations and traveling, with the spring break season culminating in March.
To prepare for their trips, ordinarily, customers will order travel-related items in early February.
Sadly, the timing conflicts with the celebration of the Chinese New Year. It's even worse when you vend Chinese items; you are likely to miss out on your peak season.
Valentine Day

Much as Valentine's may not be your specific niche, your marketing campaigns may leverage on holiday; thus, you must reevaluate doing so, especially if you are heavily reliant on Chinese suppliers.
Items such as accessories, Lingeries, jewelry, et cetera tend to trend around Valentine's, and any minor fulfillment malfunction occasioned by Chinese New celebration means ad spend going down the drain and furious customers to contend-with.
Should You Fold Your Store For The Chinese New Year?

Shutting your store during the celebration spell hinges on whether or you are genuinely dependant on suppliers from China.
An in the scenario you are dependent, you'll need to reassess if the additional work during the Chinese New Year is worthwhile.
One thing for sure, for instance, you'll need to contend with inundating customer queries as regards late packages.
It will entail but not limited to emailing clients and display on the product website about the impending delay.
There are documented cases of retailers sourcing merchandise from China reporting torrent of clients' requests concerning delays during the Chinese New Year celebrations.
On balance, during this period, you want to cut down on ad spend if not ceasing. The economics will dictate turning off your ads, and that painstakingly is commensurate with low sales and low revenues.
The Chinese suppliers typically resume processing orders one to three weeks following the celebrations; some take longer.
The time of production resumption, to a greater extent, hangs, namely on the supplier that you partnered.
Concentrate your ad efforts on items whose suppliers who'd break for just one week. If you've non-Chinese dropship suppliers, focus more on promoting these items as well.
For merchandise whose suppliers break for a month or so, you want to avoid marketing the products; there isn't value for money.
If you deal in the print-on-demand products from Prinful, for instance, double down your effort vending these products in the meantime.
This way, you'll generate income in Spring Festival.
I'm aware we've made a point about cutting down on ad spending such as Facebook ads, well, do not do it definitively.
Though you should go small on ad expenditure, you ought to pull all the strings in maintaining your brand top of potential customers' memory.
Keep posting multiple times on social media platforms daily. Blog consistently as well, this way, you build relationships with potential clientele whereas assuaging the current ones you have already.
Additionally, suppliers upon resumption of processing order will most likely have a backlog of orders that build up during hiatus, and therefore, further delays as they embark on processing backlog of orders.
A Better Alternative
The Chinese New Year presents a challenging and frustrating time for many retailers whose suppliers base in China.
During this period means additional work. Furthermore, it's akin to folding up your store for nearly a month.
Herein are a couple of tasks that you should undertake during the celebration timeframe to seamlessly transit with minimal hiccups, if any, for your customers and yourself. You can try out Product Pro
A Winning Product
A winning product in this context refers to a product that sells. In case you've found a winning product, contact your supplier and find out how long they stay shut.
If the supplier bases in China and the festival takes over two weeks, it's time you reach out to new suppliers with winning products.
You don't want to scale up, not unless you had bought inventory in bulk anticipating the festival. During this time, you need to either maintain or decrease the amount you are currently doing.
During the Chinese New Year, you must offer excellent customer service
You're bound to get dozen of emails from customers. They'll want to know product arrival time.
Armed with decent customer service, you'll be a position to inform your customers about the shipping delay resulting from Spring Festival.
Chinese New Year affects dropshipping business :Conclusion
So, there you go. A post about Chinese Lunar New Year or Spring Festival, what it is, when happens, how it impacts dropshipping, and alternatives to counter trade it.
Over to you, we'd like to hear your views, pick your brain. What would you do during Chinese New Year? Share with us your feel of the festival; I mean any problems? So do you think Chinese New Year affects dropshipping business?
Sign up on Shopify today and get 90 days free trial.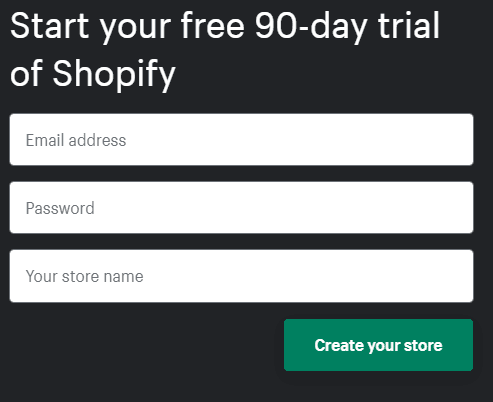 Hit us up in the comment section below.