How To Create Content For Your Shopify Store
It would be absurd for an online store owner to expect that having a well-designed website will immediately attract a high number of visitors. You are about to learn how to create content for your Shopify store to help bring in organic sales and traffic.
However, people will not admire stores they have never heard of, even if they have good product pages and attractive designs.
To attract people to make you, you'll need to create amusing, informative, and fascinating content.
According to research, people spend a significant amount of time online, with one-fifth of that time spent reading content.
The truth is that great content can help you engage, excite, and inspire your audience without making them feel pressured to buy something.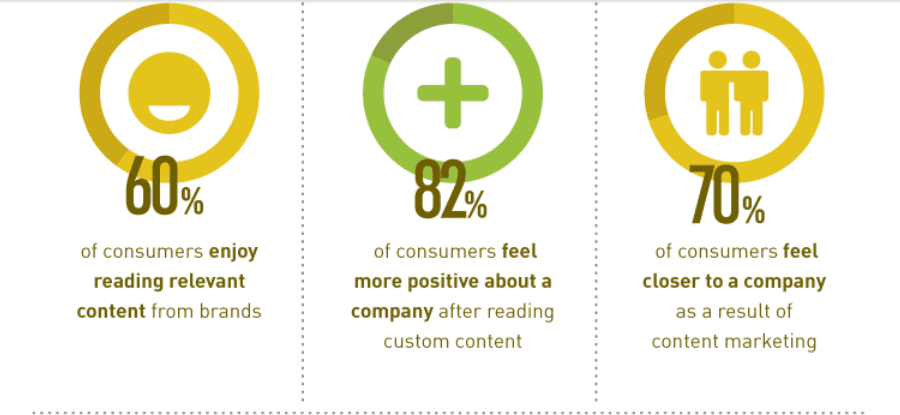 Demand Metric's research should change your thoughts about content creation if you need more justification. The findings indicate that.
According to 60% of respondents, consumers like to read relevant content from companies.
After reading personalized content from a brand, 82 percent have a more favorable opinion of it.
As a result of content marketing, 70% of people feel more connected to companies.
Customers value premium content so much that it is quickly becoming the norm.
Unfortunately, many ecommerce stores create content solely to have something to publish on their website. However, a sensible plan rarely accompanies content creation, so organic traffic and conversions are rarely affected.
Try blogging if you don't know where to start. But not just any blogging will suffice; it must be engaging, timely, and relevant. You should be able to answer your potential clients' inquiries and offer methods to help them achieve their objectives.
Videos, case studies, research papers, infographics, podcasts, webinars, and online courses are examples of content creation. After you've spent the time to create everything, promote and distribute it anywhere you can. (Spamming anything, especially your content, is never a good idea.)
In this chapter, we'll look at the following topics:
How to write for your blog at least once a week.
How to design and create various types of helpful content
Content promotion and distribution strategies that attract customers rather than competitors.
But first, let's define content creation.
What is Content Creation?
Content creation refers to creating and spreading meaningful content through articles, videos, infographics, and other media. Businesses typically use it to create leads, grow their customer base, and keep consistent website traffic.
Simply said, if you're not creating content, you're passing up a fantastic opportunity to gain your online presence.
To help you start, we've done a detailed dive into all the methods you can use to create high-quality content for your website — read on and let us know if you have any questions.
5.1 Keep Your Blog In Good Shape
It's easy to understand how valuable writing blog posts is for an online publisher, but what about if you run an online store?
There seems to be. In ways paid to advertise cannot, including a blog on your ecommerce site can help you attract traffic. With companies that blog obtaining 55% more web traffic and 81% of buyers conducting online research before making a purchase, your blog might gain a lot of attention, gaining you popularity from both customers and industry professionals.
Do you require proof? Like any other ambitious online store, Ever-Pretty, a prom, and party dress company, sought to create meaningful blog content to better the lives of its customers. To do this, the company regularly prioritized content creation and produced high-quality content on its blog.
The brand regularly produces new content to ensure that repeat visitors are never bored. Posts with links and photographs of relevant products help move traffic down the sales funnel and turn prospects into customers.
Even if it does not instantly result in greater sales, a blog can help you widen your reach and present your brand to a larger audience.
What Is A Good Blogging Frequency?
When you first start, a weekly blogging plan of 2-4 posts each week is ideal. It's a clever and effective way to gain web traffic without overwhelming your target audience with too many posts.
One post every week may be good if you want to build anticipation in your site visitors. Because you have adequate time to conduct research, you can publish high-quality blog content ranging from case studies to industry-related instances; if you don't have a lot of time or resources to devote to content creation, writing a blog post once a week would be enough.
Because you only publish when you have something to say, writing a blog post or two every month will help you create trust in your brand. If you have the free time to conduct research and potentially interview customers, you could be able to create practical content that gives new perspectives or techniques.
How to Write Exceptionally Effective Blog Posts
Getting your message out is difficult when you're not as big as Amazon or eBay. This is where blogging excels: you can position yourself as a more knowledgeable resource than your competitors by writing a blog post. Here are some blog writing tips to help you keep on track:
Choose an Interesting Blog Topic
When it comes to content creation, you must think of a title that will tempt people to click on it. Fortunately, the internet is teeming with inspiration. Find and bookmark high-quality ecommerce blogs in your industry to make with brainstorming.
These might range from tiny company blogs to blogs established by competitors. Make a list of the headlines from their most popular posts and adapt them for your industry and audience.
Using a Google Sheet, you can keep track of your favorite websites. You can also provide the blog title and post URL to make things easier (instead of manually typing in the URL every time, you can just click the URL to open the relevant blog post).
Consider the following example: Assume you're a consumer electronics retailer with an audience base equivalent to Best Buy. What are your specific responsibilities?
Popular posts can be found on Best Buy's blog.
There are two approaches to take:
• Manually: The number of posts' social shares and comments can be used to determine their popularity.
• Using a tool: To identify which blog posts perform best on a specific website, you can use tools such as Right Relevance and BuzzSumo.
Entering the URL of Best Buy's blog into BuzzSumo, for example, will display the retailer's most popular posts based on the number of Facebook engagements and other related metrics.
Create your title that is relevant to your audience and your website, such as "10 Surprising Ways Appliance Technology Has Changed to Make Your Life Easier":
• An Insider's Perspective on the Evolution of Appliance Technology
• In 2022, Look Out for These Appliance Technologies
Isn't that brilliant? You took an idea from Best Buy's blog and created your title. Your competitor influenced a significant portion of your content creation strategy.
Although tools make it simple to see which topics are popular and trending, they are not without expense. Instead, examine the number of comments and shares on a post to see whether a title with a similar tone would attract visitors to your site.
Write an Epic Post
A good title is necessary for a high-quality post, but it's also important to ensure that the following content is likewise strong. We recommend you write at least a few posts before hiring authors to get a feel for the process. Furthermore, no one cares as much about your brand as you do; therefore, you might be able to write a better post than anybody else.
Because each store owner has their style and voice, how you achieve this will vary, but some basic criteria for writing excellent blog content are worth noting.
Jasper Ai helps you write 10x better content highly optimized at a fraction of the cost of a human copywriter. It's a piece of software that uses artificial intelligence to generate winning marketing copy…on demand…in under 30 seconds.
Rule 1: Get People's Attention with a Remarkable Introduction.
Inserting a shocking or stunning statistic in the opening is one method of attracting people's attention. Write some time compiling figures and facts that illustrate the significance of the research you're writing about. For example, a post about iPhones might pique people's attention if it begins, "Every minute, 395 iPhone devices are sold around the world," or "Every hour, more than 23,000 iPhones are sold!"
Rule #2: Make the text engaging.
The content should be simple to read. You can make it easier to read by using subheadings. Use italics and boldface where necessary. Make it a no-linking zone. Include videos and photographs to help illustrate your point or make it more visually attractive. Use a call-to-action to tell visitors what you want them to do next, such as buy your goods or subscribe to your newsletter. The picture below depicts the anatomy of a snackable blog post:
Rule #3: Address Any And All Relevant Issues
Ensure sure you've addressed all of your readers' concerns. To put it another way, your blog post should leave no room for ambiguity. One approach is to put yourself in the shoes of your typical reader. Consider their issues, and then determine whether your blog content addresses them. Try to cover everything as much as possible.
Rule #4: Make it Flow
You are not alone in finding it difficult to put sentences together. Unfortunately, many people find it difficult. Several tools are available to help you improve your content flow.
Here are some completely free options:
ZenPen: If remaining focused when writing a blog post is difficult for you, try ZenPen. It's a distraction-free writing application that lets you write without bothering about formatting. This is accomplished by creating a distraction-free, minimalist writing environment.
Cliché Finder: Do you think your content is a little cheesy? To find out, use the Cliché Finder. Cliché Finder can help you identify areas where you can be more specific with your words.
You can always start a blog if your website lacks one. However, you might be amazed at how quickly a good topic generates traffic.
5.2 Adapt Your Content Creation Methodologies
Today's internet customer enjoys a wide range of content, from infographics to videos to ebooks. As a result, it is vital to mix your content creation strategy by creating various content types. As a result, your consumers will be more engaged, entertained, and educated.
We recommend including the following content types in your editorial plan for an ecommerce website.
Infographics And Custom Graphics
If you're like most people, a picture, video, or graphic will appeal to you far more than text, which is why 53 percent of content marketers include visuals in 90 to 100 percent of their content. As a result, including visual content in your content creation strategy is a good decision.
A little goes a long way in creating images to supplement your other branding and promotional initiatives. For example, custom photographs can be used in various areas, including your website's homepage, blog articles, social media, and email newsletters.
Nike is an excellent example of an online brand that combines products with its customers' lifestyles with simple customized graphics. Check out their 'Motivation' Pinterest board, which features a series of branded pictures of athletes in motion wearing Nike apparel with inspirational text overlaid.
Hack: Include your company's logo (and possibly URL) on each piece of content you create to increase brand recognition and traffic prospects.
Infographics
Consumers, it turns out, are major admirers of infographics. According to one study, they receive three times the number of likes and shares on social media as other types of content.
While B2B organizations may find more benefits or applications for infographics, B2C companies may benefit from promotional and instructional opportunities supplied by B2B companies.
For example, you could create one to show which brands made the most money during a specific season or year, the popularity of a specific product or category, the evolution of a particular type of product or category, or the results of a study or poll, to name a few ideas.
Birchbox, a subscription beauty box company, released an infographic depicting poll data on women's preferences and opinions in the areas of face, hair, and body. Here's a sneak peek:
Another infographic developed by CND, a nail, fashion, and cosmetics company, is seen below (Creative Nail Design). This infographic, titled "The History of Nails," was created to promote their products and generate attention for the upcoming New York Fashion Week.
In most cases, there is an in-house graphics expert or team to assist with creating visual content. If you don't have that option, there are several simple programs you can use to create infographics on the cheap.
Here are a few examples:
Depending on your sector, you may have a natural proclivity to create more infographics, so investing in a premium tool is worthwhile.
Hack: Traditionally, infographics have been used to present data and statistics in figures, ratios, and percentages, as well as timelines. Keep this in mind when working with this type of data since it may help you create a good infographic.
Videos
Customers can better understand your products and platform thanks to videos, which will lead to more conversions and transactions. According to statistics, consumers are 85 percent more inclined to purchase a product after watching a video about it.
What are some of the other benefits of a video? For starters, it's more shareable, clickable, and intriguing.
Other types of content are less descriptive. For example, it promotes customer trust in your brand by encouraging visitors to spend more time on your website. In addition, Google and social media sites such as Facebook are huge admirers of video-based content.
Here are some suggestions for incorporating video into your content strategy:
Using storytelling to promote a product, like designer playing card company Theory11 does in their outstanding video 'The Mystery Box.' Don't be put off by the high expense of production. You may also tell stories on a small budget.
Blendtec's "Will it Blend?" campaign demonstrates the power of the company's blenders and is an example of how a feature may be promoted entertainingly. This campaign is unusual and quirky, earning over six million views on just one video: the iPhone 6 Plus video. (Spoiler alert: it blends.) It's also difficult to witness.)
Right Channel Radios gives reviews and recommendations for each CB truck radio. These videos are inexpensive and simple to create, and they have helped the company stand out from the competition by delivering value and displaying its extensive product knowledge.
Providing free tips and recommendations, as Luxy Hair, a clip-in hair extensions company, does with weekly tutorials that offer hair styling assistance to their visitors. Luxy Hair, for example, established a seven-figure company purely through YouTube promotion.
Don't just watch these videos. Many businesses, for example, have found viral success by creating a video that is as quirky as their brand. The benefit of amusement is as good a justification as any!
Interactive Content
Customers must actively participate in interactive content, which is a type of digital content. Its goal is to entice visitors to perform the desired action, which could be as simple as completing a quiz, clicking to reveal more information, or voting in a poll.
This enables businesses to engage customers by giving immersive insights and conveying critical information while collecting relevant data.
Compared to other types of content, interactive content requires viewers to pay closer attention to real-time information rather than passively watching a video, listening to a podcast, or reading a blog piece. As a reward for their engagement, customers receive customized feedback from which they benefit.
Innovative ecommerce businesses are increasingly using interactivity to create engaging experiences. Here are a few examples from real life.
Bellroy is a 'carry goods' store that sells things such as wallets, bags, and phone and laptop cases. They demonstrate how their wallets fill up compared to a traditional, bulky wallet by utilizing an innovative, dynamic slider that visitors can modify.
Women can use Nike's 360 Fit technology to enter their measurements and find the perfect-sized sports bra. This includes a mini-tutorial video series that teaches individuals how to record their measurements correctly.
Brickfielder, a golf equipment company based in the United Kingdom, has a sophisticated scrolling and swiping interface that allows customers to learn about the benefits of their outfits while browsing the product.
Ebooks & Guides
To publish an ebook or guide, you'll need a good writer, a good designer, and a good idea. It's just as crucial for this type of content to look good as it is to apply to your target audience.
In an ecommerce environment, ebooks and guides may be best used as a supplement to a product. Generally, an ebook can be regarded as a longer, more detailed guide on a specific topic.
Here are some examples of how certain content types might be used in various industries:
• A fashion or beauty brand may release an ebook or guide on the year's most popular trends.
• In northern states, a pool supply company may create a guide for proper pool care.
• A jewelry brand may create an ebook or a guide regarding various types of gems and stones.
• An outdoor store may release an ebook or a guide listing the best places to stroll or camp at a given time of year.
• Any brand can collaborate to create a Christmas gift guide.
Consider Exposed Skin Care's ebook, for example.
It provides a step-by-step guide on how to keep your skin clear. There are 11 classes to learn, and each one includes high-quality images to assist retain the audience's attention.
Hack: Because this type of content takes more time and resources to create, promote it as much as possible. More ideas can be found in Chapter 6's section on multi-channel marketing.
Case Studies and White Papers
Case studies, white papers, and ebooks focused on content and results are incredibly beneficial for B2B enterprises because they provide in-depth information that businesses require before making larger, more difficult business expenditures.
In a B2C scenario, including this type of content in your content creation strategy can be good. On the other hand, most consumers do not need (or want) to perform the extensive research that businesses often demand smaller-ticket items.
B2B buyers reported conducting the following research for their prospective purchases:
Case studies are used by 78% of them.
77% of them use white paper.
67 percent of them use ebooks.
67% rely on third-party and analyst reports.
The following are some of the most critical features of a case study:
A spotlight on a single consumer who has used the product in your case study.
A customer's story, including information about who they are, their business problem, and the impact of the product.
Discuss specific problem-solving strategies, List any unsuccessful attempts with other products for extra credit.
The following are some of the most critical aspects of a white paper:
Identifying and describe a big problem that your customers are having.
Identifying and describing potential approaches and solutions and their limitations. Some white papers are informative rather than promotional; thus, you may or may not wish to promote your brand expressly.
When possible, use statistics and research to back up your claims. Professional, trustworthy sources, such as research businesses and government bodies, should be employed.
For example, if you sell skin care products, you may publish a white paper that provides the scientific rationale for the ingredients used in the manufacturing process.
Alternatively, you might publish a case study outlining the long-term benefits of using a particular type of ingredient over others on the market.
Hack: The information included in this content can be reused in other types. A case study, for example, can be turned into a video or discussed on a podcast.
Landing Pages for Content Downloads
Consider employing a gated landing page to distribute high-level content like downloaded ebooks, case studies, and white papers as part of your content creation strategy. This means that before the visitor can download the content, they must first fill out a form with any information they require. You can then use their email address to send them your newsletter, special offers, or other emails.
Typically, these forms are simple, requiring only the visitor's name and email address.
If you don't have the resources to develop it, you can quickly use a web service like Unbounce or Instapage to create landing pages without technical skills.
Using a Content Calendar Template
Posting blogs and other content regularly is one of the finest ways to drive more visitors to your site. Even better, blogging frequently trains your audience to anticipate and interact with your work. We have provided you with this list of content calendar template possibilities. Most of them allow you to plan and schedule content for the coming days, weeks, and months.
The Content Marketing Institute's Editorial Calendar Template
This template is ideal for people who have difficulty keeping focused. The basic design is easy on the eyes and allows website owners to schedule whatever they need.
WebFX's Editorial Blogging Calendar Template
WebFX designed this content calendar template with both beginners and specialists in mind. This book will help you get started if you're new to blogging.
The Compose.ly Printable Content Calendar Template
If you want to plan and specify your content schedule using a pen, Compose.ly's printable content calendars should suffice. One shows a monthly view, while the other shows a more precise weekly timetable for publishing content.
5.3 Promote And Distribute Whenever Possible
Content marketing can be a low-cost strategy for an ecommerce business to gain new customers. According to a Demand Metric study, content marketing delivers more than three times as many leads as outbound marketing while costing 62 percent less.
Unfortunately, many new ecommerce store owners ignore the marketing aspect of content marketing. Instead, they put in a lot of time to create blog entries, articles, videos, photos, and podcasts that benefit their audience. Then they sit back and wait for people to rush into their store.
Here's the truth: this plan is unlikely to succeed unless you're extremely lucky.
Without a proper distribution and promotion strategy, you're just creating content, and your content will be lost amid the millions of pieces of content released worldwide.
Many expert marketers think distributing and promoting content takes more time than creating it. As a result, you should pay particular attention to this aspect of content marketing. For example, expert marketer and entrepreneur Derek Halpern recommends following the 80/20 rule, which states that you should spend 20% of your time creating content and the other 80% promoting and distributing it.
We'll look at various free and low-cost ways to promote and distribute your content in this area. Ready? Here we go.
Content Distribution Channels
Almost all content is shared in one of three ways: owned media, earned media, or sponsored media. Owned media are channels your company owns, such as your ecommerce website, mailing list, or blog. Earned media are channels where your content is shared, but you do not own them and do not pay for the publicity.
Owned and earned media are the channels you should focus on when you're still creating an audience for your store. They are less expensive and considered less biased than paid media.
We've already discussed prominent channels like Facebook, YouTube, Twitter, and influencer marketing; now, let's look at other ways to leverage less common owned and earned media channels to distribute and promote your content.
Use Your Email List To Promote Content.
Email is still considered the most potent marketing medium, and studies have proven that it works 40 times better than Twitter and Facebook combined. This makes it an excellent method for disseminating information about the content.
One frequent technique is to send a regular newsletter to your customers with content from your website. You can include extracts or summaries from old and new pieces and call-to-action telling readers they can learn more by clicking your site. It's also a good idea to have social media sharing icons.
When you send out your newsletter will depend on how frequently you make new content. For example, if you only create one new piece of content weekly, a newsletter should usually only be sent once a month.
However, if you create new content daily, you may send a newsletter highlighting the most popular content from the previous week.
Here's a great example of an email with links to useful content that Harry's, an online store for shaving goods, gave its customers.
Hack: Use any emails you obtained from the protected content in Chapter 3 now. If email marketing makes sense for your brand, sign other ways to collect emails, such as a popup window that invites people to subscribe to your newsletter.
Solve Problems And Provide Solutions
People prefer content that solves issues and provides advice, which is why how-to articles, buying tips, product reviews, and top ten lists are among the most shared pieces of content on the internet.
Question-and-answer sites like Yahoo Answers and Quora are great (and simple) venues to share if you have content that addresses an issue. There are only three steps required:
Find people who have questions that your content can address. You can accomplish this by browsing for websites that employ keywords related to your issue. Look for questions that were recently asked. Anything over a few weeks old is probably not being used and will not help you promote.
Provide thorough responses to inquiries. Short replies appear to be spam and make people less likely to trust you, but extensive responses demonstrate your experience and increase your chances of being upvoted.
Include a link to the original content (the page on your site where the content resides) for more information and resources.
Marketing your store on sites like Quora is a great method to obtain free publicity. However, it is critical to use these sites daily since you will begin to gain recognition, which will drive more people to your site.
Here's a perfect question for a bike store owner could answer.
Submit Your Content To A Content Aggregator.
Content aggregators are media portals that collect content from independent publications and aggregate it in one place. Most people believe that distributing content to them is a win-win situation. However, visitors may view a diverse content selection in one location, and authors can promote their content to a big audience.
Many free and commercial content aggregator sites accept content contributions, although many are spam-filled or have a very limited audience. Some aggregators can potentially harm your search engine rankings. However, submitting good content to a good aggregator can assist visitors to your online store.
Most aggregators make it easy to submit content. All you have to do is sign up for an account and give a link to your content. But, before you dive in, it's a good idea to familiarise yourself with the site and how submissions work. Consider the following aggregators:
Alltop, which has a vast audience and covers a wide range of topics, is one of the most popular content aggregators. By clicking the "Submit" button at the bottom of the page, you may send content to Alltop. There is a lot of competition for a space in Alltop's directory, so submit the aggregator your finest work.
Blogarama is the "oldest blog directory," with more categories than Alltop. It's easy to submit multiple pieces of content once you've created an account.
BizSugar is another free aggregator that allows you to submit and exchange tips with their community. Its focus is on small enterprises; thus, you'll need to submit content concerning the business aspect of your ecommerce store.
Focus On Non-English Blogs And Social Media Networks
You don't have to limit yourself to people who speak English just because you publish content in English. Only 4.8 percent of the world's population speaks English as their first language. This means that billions of prospective customers read content in languages other than English.
Some blogs and social media networks that aren't in English will allow you to upload English content. So, for example, you can use a plug-in like Transposh to automatically translate your content into different languages if you don't.
You can find English or non-English blogs from various countries by simply searching. For example, if you search for "Italian fashion blogs," you'll find this list of the Top 80 Italian Fashion Bloggers on the Web, which may be valuable for an ecommerce store owner that offers beauty products in Europe and wants to gain greater visibility there.
You can also search for social media sites that do not use English to get your content seen by more people. Here's a quick list of platforms that may be useful in promoting your content.
You now have several tools and tactics at your disposal for driving free traffic to your website. You simply need to concentrate on the ones that are most effective for your ecommerce store and generate the most traffic.
If you want to learn more about digital marketing than just generating content, here is a list of ecommerce blogs that cover a wide range of topics.
7 of the Best Ecommerce Blogs to Follow
Shabbir Nooruddin, the founder of Bootstrapping Ecommerce, offers helpful suggestions and strategies for beginning an online store. Everything from growing your email list to selling your online store over the holidays is covered.
The blog on this website discusses a wide range of ecommerce-related issues, such as how to identify and test products to sell, how to use customer support help desks for online stores, and dropshipping on third-party marketplaces like eBay and Amazon.
eCommerce Nation is an excellent resource for learning how to expand your online business worldwide. The website contains a wealth of information on entering new markets, including extensive analysis and polls of the most popular products in those nations.
The Ecommerce CEO blog demystifies and simplifies electronic commerce. Complete instructions for starting an online business from scratch, reviews of the best tools and platforms, and marketing methods to maximize leads, conversions, and client retention are available.
Oberlo
Suppose you want to establish a dropshipping business, learn how to market on social media, or get general marketing guidance. In that case, the Oberlo blog is an excellent location to find insights and ideas. You'll also learn how first-time entrepreneurs developed profitable enterprises that enabled them to quit their 9-to-5 employment.
The Inflow team writes about what they've learned over the years about inbound marketing, Google Ads, SEO, and pay-per-click advertising, as well as how you can apply what they've learned to your store.
Shopify is the market leader in ecommerce thanks to its world-class software platform. As a result, the company's blog is an excellent resource for thorough articles, interviews, and tips on all aspects of internet commerce.
Takeaways
Creating content is the key to attracting people to your store. If you have the expertise and time, create at least one blog weekly and add custom content such as graphics, videos, and ebooks.
If you don't have the resources or people to recruit to create A-level content all of the time, quality above quantity should be your attitude. It is preferable to produce unique content less frequently than to continue producing poor-quality content. Your content strategy should be founded on addressing your audience's actual problems, queries, and concerns.
Lastly, distribute your content as frequently as possible while avoiding spam. For example, consider a content marketing approach in which you promote your content by email, send it to content aggregators, and use it on social media and forums to answer pertinent queries and bring visitors back to your site.
Small Request
Kindly share it with your friends. Especially the ones you believe need this information. Sign Up Now and Get your first 3 months for only $1 monthly.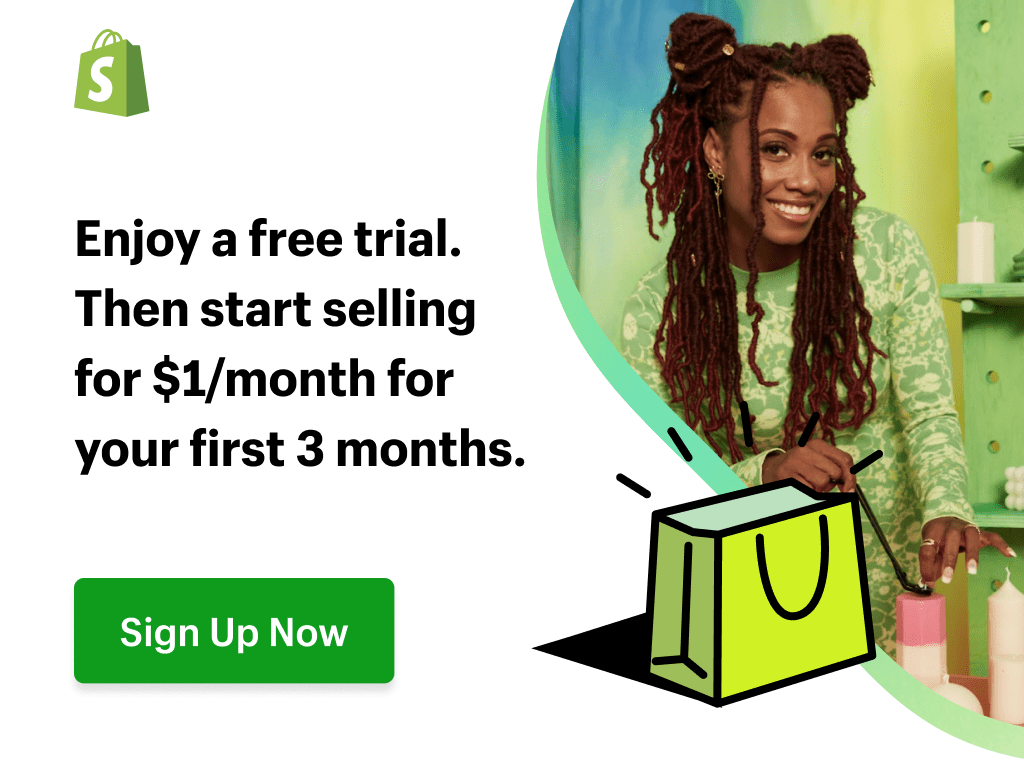 Sharing this information with others can make a huge difference. You may ask why.
Well, the truth is, my main aim is to provide the best information about drop shipping for both beginners and experienced dropshippers.
And I plan to continue doing so for as long as I can.
I would also like to thank those who support my work by reading and sharing my content.
Trust me, when you take your time and share, it will greatly help me and others needing this information.
Here are some great suggestions:
Pin it
Share it on another blog.
Share on Facebook (Share it with friends and even on Facebook groups)
Tweet it
Stumble it
This will only take a few seconds of your time, and I would appreciate it.
I appreciate you a lot. Thank you!
Join my Shopify dropshipping group mastermind and follow my blog to learn more about Shopify tips, dropshipping guides, tricks and checklists, and e-commerce in general.
If you enjoyed and learned something from this post, you can get me updates for free!
I send out email newsletters about new posts published on the blog, tips and tricks to help you grow your dropshipping business, new YouTube videos to give you more insights about the e-commerce market, and much more.
If you enjoyed reading this, you could as well join my Facebook group. Thank you for reading how to make money dropshipping online from the comfort of your home.
Click here to Join My Facebook Mastermind Group