What Is Dropshipping And How Does It Work
Do you want to know how Dropshipping works? Regarding handling shipping delays, packaging, product research, and customer disputes.
If you were wondering if dropshipping suits beginners, this guide will help you make good money and show you how much dropshippers make.
Starting an eCommerce business from scratch without the hassles of packaging and shipping commodities and tracking an inventory may sound like a novelty.
Many may view the very same idea of running a thriving online store without setting up a warehouse space as a far-fetched idea.
That's what the modern-day drop shipping business entails, though it must include the AliExpress and Dsers dropshipping apps!
With drop shipping, shrewd store owners sell and drop ship items to different clients without practically touching them.
As the Shopify store owner, you market someone else's product without having to buy it in the first place.
And once the buyer expresses interest in it and eventually makes a purchase, you only buy it before organizing that it is shipped straight to them.
It can be a boon to internet entrepreneurs, especially when you choose a lucrative niche on AliExpress.
In a nutshell, you will not have to create an inventory, set up a warehouse, and physically deal with anything practical, like repackaging it.
On the downside, such aspects as returns and refunds are a huge detriment. That's why you ought to understand everything before marshaling your entire arsenal into the business of drop shipping.
Table of Contents
A Brief History of Dropshipping
Drop shipping may sound like a newly invented business idea, but it isn't. Instead, Zappos used to drop ship consumer products in 1999 before Amazon and Sears joined in and helped popularize the whole art.
Today, up to 33% of the e-commerce sector depends on drop shipping as its primary inventory management technique.
The most significant drop shipping player is AliExpress because its fame is due to the rise of many cheaper Chinese exports entering the US.
Thousands of Chinese suppliers use the whole idea to sell their assortment in the Western world.
However, you aren't restricted to using AliExpress for drop shipping only.
But to clarify how drop shipping happens, let's look at the whole thing from a broader perspective.
Sign up for a free trial and enjoy 3 months of Shopify for $1/month on Select Plans.
Alibaba and AliExpress
Though drop shipping has been around since AliExpress significantly contributed to its prominence, it resulted from the founder of Alibaba, Jack Ma, who wanted to create a perfect platform where the Western world could buy items from China.
It works like Amazon, except that it is based in China. However, it's worth mentioning that neither Alibaba nor AliExpress holds inventory, as they are reputable marketplaces.
How AliExpress Works
There's little difference between how traditional drop shipping is done and how AliExpress conducts it.
With a Shopify store and Dsers Dropshipping App software, you can start your business today and make profits without virtually paying. All you will do is identify the right products through this comprehensive guide to drop shipping.
The Definitive Guide to AliExpress Dropshipping to A Shopify Site highlights the intricate process, but it has multiple advantages.
First, on the customer's side, drop shipping differs from the quintessential online retail transactions.
The only difference is your inclusion as an independent store manager, who ensures that the process is seamless and that the buyer quickly gets superior quality and legitimate products.
It is a 3-step process that starts with the customer placing an order and you, the seller, organizing that the item is shipped.
Once you get a buyer and sell an item from your Shopify store, you buy it from the AliExpress marketplace. The seller will supply it directly and without involving you in any way.
Why Choose AliExpress and not the regular drop shipping alternatives
AliExpress, as mentioned, is a Chinese platform aiming to channel cheaper and high-quality products to the Western world. It is the largest in the region and continues to grow, although it doesn't mean it is the only marketplace.
All transactions are protected and certified as safe.
Dropshipping via AliExpress, Dsers dropshipping App, and Shopify has multiple benefits. AliExpress, including all purchases and shipments, protects everything. So you can always be reassured whether the item will be shipped.
You can be a drop shipper using AliExpress and Shopify without capital.
The fascinating thing about being a drop shipper with AliExpress and Shopify is that you can take advantage of trial periods before becoming a professional.
Dsers dropshipping app software is free to use. You can start by signing up on Shopify's $1/3 month offer and enjoy a 3-month subscription at only $3. 
You can add products to your store almost instantly.
Without worrying about inventory, re-stocking is breezy, and you can be rich as a drop shipper using AliExpress.
You will never have to deal with leftovers.
Moreover, with no inventory, you should be happy that you will never have to deal with leftovers. So even if what you have been selling becomes outdated, you'll be glad it fills only some of the space in your warehouse.
You can only imagine the number of losses if you had a traditional brick-and-mortar store filled with what you've been offering and selling!
In addition to these drop shipping advantages, AliExpress makes the whole model easy to try, safe, and profitable.
All drop shippers have complete control of their profit margins – they can decide the retail prices without sticking to the suggested prices.
Armed with the right amount of drop shipping information, including having a Shopify account and Dsers plugin, one may start drop-shipping immediately. You can start importing the items to sell without the supplier's permission.
It is a virtually unlimited space where even newbies and those who aren't established can enter and make a kill. The seasoned drop shipper and those starting up are still determined to earn a key to everything: what you choose and how you market it.
The guaranteed access to a pool of items sold at the marketplace is equally glamorous. It presents a perfect chance to only deal in what you deem lucrative for your target group.
The main reason to go for AliExpress and not the other marketplaces isn't that Chinese items are cheaper than those outside Asia. Suppliers in China are smart and watch the trends before manufacturing their products.
Is Dropshipping profitable?
Being a drop shipper should be a manageable business idea for someone looking to launch and manage a successful eCommerce shop.
Sure, other less hectic and perhaps more profitable ideas can offer better returns in the long run. But truth be said, dropshipping via AliExpress is slowly becoming the best online business, especially when the store owner does the marketing part well.
When you look at drop shipping from the perspective of profitability, the margins of the product and conversion rates play a huge factor. Margins are the profits made from what the drop shipper pays for it and what the customer initially paid. 
Conversion rates are the actual rates of people who paid for a product from those who merely visited the store.
Statistically, a 20% or above profit margin is acceptable, much like a conversion rate above 2%.
To estimate your benefit, you should be able to use the figures from the two factors.
Besides doing brilliant marketing of the items in your Shopify store, you should be smart enough to focus on increasing the conversion rate.
Product descriptions play a critical role in boosting conversion, and you should focus on something other than the supplier's descriptions. Another simple way is free shipping of the item purchased.
Faqs about Dropshipping
What makes drop shipping via AliExpress a perfect venture for budding entrepreneurs?
Dropshipping can be an excellent business for young entrepreneurs who have never engaged in e-commerce. It requires no significant capital, and information on its running is freely available online. But, again, it is risk-free and favors young, intelligent, creative minds whose marketing skills appeal to their target population.
How straightforward is the whole process of Dropshipping using AliExpress?
To be a dropshipper, you don't need any special training. It is a win-win situation because the supplier sells the product, the buyer gets a top-quality item, and you register a profit.
That's how simple the whole process is. Special software like the Dsers dropshipping App makes the whole process much easier. However, you can get a more detailed review of Dsers to understand how it works.
Will the buyer know if the product was drop shipped?
Practically speaking, nothing will show them that the item was drop shipped. That's because, as mentioned in the Definitive Guide to AliExpress Drop Shipping to A Shopify Site, you should include a short message to the supplier. A custom package would still be helpful if you are making huge sales.
Why should a buyer buy from my Shopify if the identical item is available elsewhere?
Well, it is pretty simple – because you are better and unique!
Your uniqueness emanates from the fact that you have a better marketing plan that attracts the eyes of the customer. Once your store earns the trust of online shoppers, you'll need help explaining why you are the best go-to shop.
But as you strive to show every visitor why your store is the best to buy from, don't dwell on petty issues such as price competition and using silly marketing gimmicks. Instead, be yourself and focus on giving the sellers a lasting solution.
What if Alibaba shipping takes too long and customers visiting my store can't wait?
There was a time when AliExpress made over $14 billion in sales in a single day. Of course, the long delivery terms did not bother all the customers. So, your primary task as a drop shipper using the Dsers dropshipping App is to offer the products and, more importantly, define your shipping policy. A customer who is comfortable with it will readily proceed to order.
Furthermore, no single AliExpress package is delivered by sea anymore, which is excellent news to those who used to dislike the 60-day shipping period.
The popular ePacket delivery choice takes a week or two to reach the US.
Competent suppliers have opened warehouses in the US for quicker delivery.
So speedy deliveries are possible. However, the best thing to do is to choose the best supplier so that you don't cause any inconvenience.
What about the quality of the product and copyright infringements?
You may have heard the most bizarre stories depicting Chinese goods as inferior. Unfortunately, some stories are true, like in every part of the world, including Europe and the US. Amazon, eBay, and all those other online marketplaces host thousands of scammers.
In the end, you should be cautious with who your drop shipping supplier is because any defective item can damage the reputation of your Shopify store. Once again, go through the ultimate guidelines before purchasing the product in your store.
AliExpress is a reputable marketplace that advocates for sanity only.
As such, one of the best ways of taming scamming suppliers is the $1,500 surety that must be deposited for the store to run. The company also takes buyer safety seriously.
An extensive consumer safety program includes thousands of employees checking each listing and ensuring it doesn't infringe on copyright.
Read Also:
Summary of How Dropshipping Works
Drop shipping depicted here is primarily founded on my experiences using AliExpress and, to some extent, the Dsers dropshipping App.
The business could be better, although it favors innovative and energetic web entrepreneurs.
To be inept at AliExpress, one must willfully spend time using it.
Making a few bucks in the comfort of your home is fantastic, especially when you understand the art of digital marketing.
But despite the challenges of getting visitors and selling, dropshipping is still beneficial.
It requires low capital investment, tiny or no risks, and huge profits when everything eventually makes sense.
Thanks for reading How Dropshipping Works; kindly comment below if this article is helpful.
Small Request
Kindly share it with your friends. Especially the ones you believe need this information. Sign Up Now and Get your first 3 months for only $1 monthly.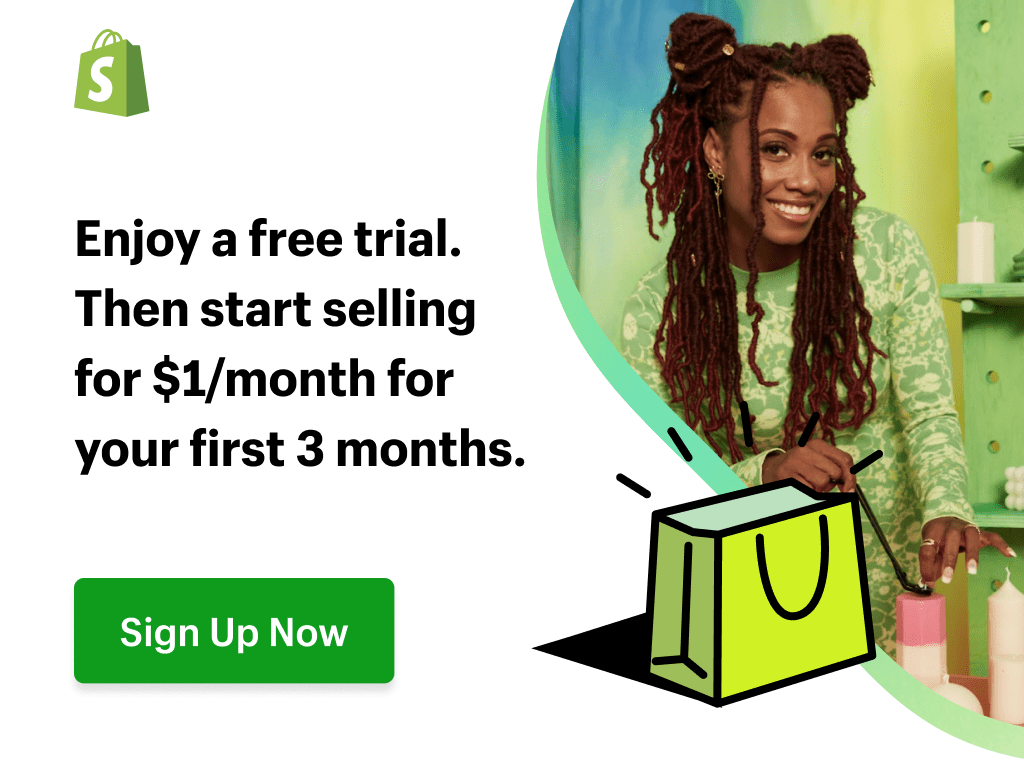 Sharing this information with others can make a huge difference. You may ask why.
Well, the truth is, my main aim is to provide the best information about drop shipping for both beginners and experienced dropshippers.
And I plan to continue doing so for as long as I can.
I would also like to thank those who support my work by reading and sharing my content.
Trust me, when you take your time and share, it will greatly help me and others needing this information.
Here are some great suggestions:
Pin it
Share it on another blog.
Share on Facebook (Share it with friends and even on Facebook groups)
Tweet it
Stumble it
This will only take a few seconds of your time, and I would appreciate it.
I appreciate you a lot. Thank you!
Join my Shopify dropshipping group mastermind and follow my blog to learn more about Shopify tips, dropshipping guides, tricks and checklists, and e-commerce in general.
If you enjoyed and learned something from this post, you can get me updates for free!
I send out email newsletters about new posts published on the blog, tips and tricks to help you grow your dropshipping business, new YouTube videos to give you more insights about the e-commerce market, and much more.
If you enjoyed reading this, you could as well join my Facebook group. Thank you for reading how to make money dropshipping online from the comfort of your home.
Click here to Join My Facebook Mastermind Group