How To Create Facebook Website Conversion in 5 Minutes
Recently, we've been seeing a lot of questions on Facebook revolving around running a website conversion ad that will help bring the right results for your business.
If you are looking for the best tips and a step-by-step guide on how to go about this process, then you are definitely in the right place.
Also, if you are already running or planning to run Facebook, we hope that you will get the best value from the information we are about to provide in this post.
Running Facebook ads is not a "walk in the park." It requires the right info to get you started, and there are plenty of things that you need to implement to ensure the ads work perfectly and convert visitors to buyers.
Read Also:
Here, we'll provide you with a step-by-step guide, which will significantly come in handy once you begin running campaigns.
The guide is ideal for eCommerce stores, and we've used it before to run our ads, and it's proven to work very well. It is suitable for both beginners and experienced marketers.
1. Optimize Your Campaigns for Conversion (website conversion (WC)
One thing you need to know is that every website campaign that you create needs to be optimized for conversion.
You will see Website conversion or as popularly known as WC in your pixel objective.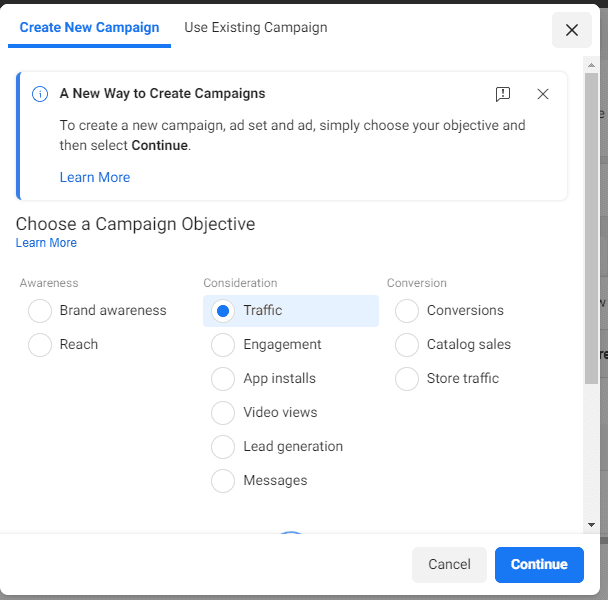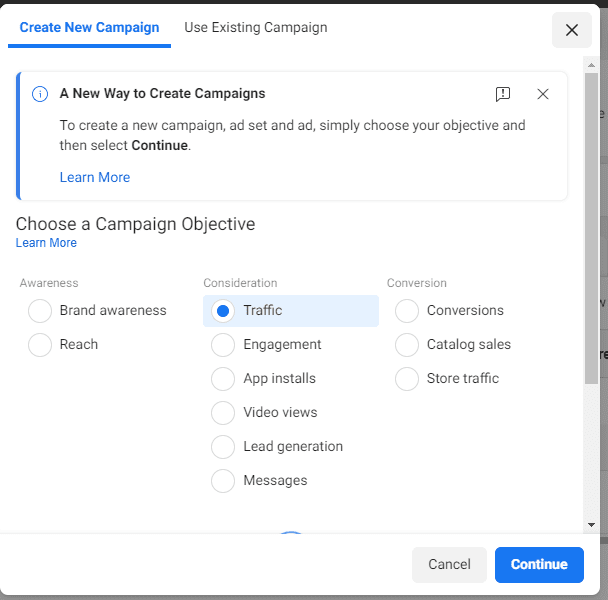 When creating an ad using Facebook ad manager, you are presented with two major options, consideration which entails :
Engagement
Video Views
Leads
Page Likes
And you also get the option of Conversions which includes:
Conversions
Catalog Sales
Store Traffic
This is a useful method that has proven to work over and over again. Running a website conversion ad is one of the best ways to market your products and services.
2. Create 6 Ad Sets
Once you've created a website conversion campaign, the next step is to create 6 ad sets.
Each of the ad sets needs to target a specific audience. Three of them should be lookalike audiences (LLA), while the other three should be interest audiences.
3. Customize the Ad Sets
Once you've created the six ad sets and assigned them their specific audiences, the next thing you need to do is use 1% from the lookalike audience for purchase, design a custom LTV audience, and then 5 percent added to cart (ATC).
4. Audience Size
The fourth step to take is to pick about 3 of the general interests that closely relate to the product you are selling and then have between 2 to 10 million audience sizes. You also need to ensure every ad set has about 3 to 5 creatives.
5. Set the Budget
Budgeting is one of the most crucial things you need to consider. Therefore, you can consider setting a budget of $30 for each ad set, which will be a total of $180 per day.
6. Monitor the Ads
Once you set the ad sets, as explained in the above budget or your own desired budget, the next step is to monitor the ads and see how they are doing. Running a website conversion ad needs to be done most efficiently. Therefore, you have to make sure that you monitor every ad and see the results it brings.
The first thing is to check the product price. If the product has a price below $100, then you need to wait for impressions to reach about 500 to 1000. However, if the product has a price above $100, then it is highly recommended to wait for it to reach up to 2000 impressions.
7. Take Action
Once you monitor how the ads are fairing, the next thing to do is take action. We suggest stopping any ads that have zero add to carts (ATCs).
However, if any ad happens to have ATCs with zero purchases, you can consider leaving it to run for some time until it gets up to 1000 impressions.
But, if an ad is a quarter of your targeted CPA, then you should consider duplicating it into a new CBO campaign, and then set it to optimize for purchases. As we mentioned earlier, running a website conversion ad is the most effective way to get sales.
8. Settings
Once you are done with the step above, now it's time to do some settings. Settings are crucial to help you have a productive campaign. Therefore, you need to be very cautious when running your ads and make sure you have the right settings.
For this process, you can consider setting the rule to switch off any of the ad sets that happen to have a 1.5x CPA without any sales. Since you are running ads and using money, you need to consider only leaving ads that are bringing in the right results to keep on running.
You need to avoid still clinging on to ads that aren't bringing back any good returns because they might end up wasting your money and leading to losses. Therefore, this is something that you really need to consider and implement once you start running your campaigns.
Once you've optimized that rule, you can set the CBO campaign to about $500 per day and then sit back, relax and watch the sales come rolling in.
Essential Information
The above process has been simplified most conveniently to provide you with an easy way to learn how to set your Facebook campaigns to bring in the right results. Facebook campaigns can be very lucrative only if they are done right.
Therefore, you need to make sure you follow the right strategy that can help you take your store from hundreds to thousands of dollars per day. You might be surprised or think that this is impossible, but we want to assure you that it is very much possible.
We've used the above process and strategy to take our stores to thousands of dollars per day and continue pushing further for more possibilities. It is 100 percent possible to take your store 100k per month and even 100k per day. The possibilities are endless, but you only have to do what's right to reach the maximum potential.
The Bottom Line
Running a website conversion ad on Facebook is one of the best ways to popularize your store, gain more customers, and increase your sales faster. All you have to do is follow our strategy, set the right budget, and be patient. Overall, you need to do what's right if you want to see some good results.
Small Request
Did you enjoy this post? Kindly share it with your friends. Especially, the ones you believe really need this information.
Sharing this information with others can make a huge difference. You may ask why?
Well, the truth is, my main aim is to provide the best information pertaining to drop shipping for both beginners and experienced dropshippers.
And I plan to continue doing so for as long as I can.
I would also like to thank those who support the work I do through reading my content and sharing.
Trust me, when you take your time and share it will help a lot not only for me, but also other people who may really be in need of this information.
Here are some great suggestions:
Pin it
Share it on another blog
Share on Facebook (Share it with friends and even on Facebook groups)
Tweet it
Stumble it
This will only take a few seconds of your time and I would really appreciate.
I appreciate you a lot. Thank you!
Join my Shopify dropshipping group mastermind and follow my blog to learn more about Shopify tips, dropshipping guides, dropshipping tricks and checklists, and e-commerce in general.
If you enjoyed and learned something from this post, you can get updates from me, free of charge!
I send out email newsletters about new posts published on the blog, tips, and tricks to help you grow your dropshipping business, as well as new YouTube videos to give you more insights about the e-commerce market, and much more.
Click The Image To Join My Facebook Mastermind Group