Is Wix Good For Dropshipping Business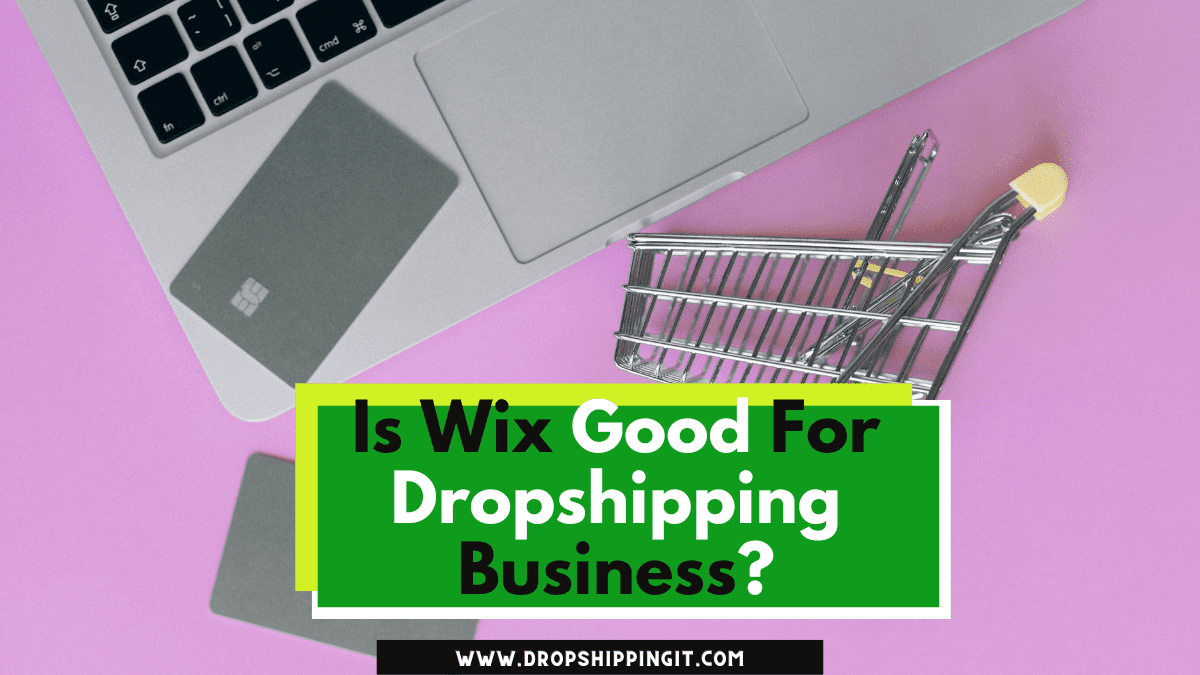 Ecommerce business model is the most attractive form of online business in this digital age. With many commerce platforms around, is Wix good for dropshipping business?
The dropshipping business is a popular business model that many online entrepreneurs worldwide practice. It allows store owners to reach a wider audience without investing in upfront inventory or handling shipping or product packaging.
Setting up an excellent online store can be time-consuming, from choosing the right e-commerce platform to launching the store.
Most entrepreneurs are turning to more accessible platforms to set up, like Wix, as their platform to set up online stores.
Yes, Wix is good for dropshipping. Wix is a user-friendly e-commerce platform with various templates and customization options available.
Wix has an extensive App library for dropshipping business. Wix is a good choice for dropshipping because it's easy to use and affordable.
Wix is also SEO-optimized and has marketing features.
Table of Contents
So, what is Wix?
In short, Wix is a cloud-based development e-commerce platform enabling entrepreneurs to easily create stunning and responsive store websites.
Wix provides all the tools and features required to design a professional-looking store. It has a domain purchase section, marketing tools, and web hosting, and to top it all, it offers the best ecommerce integration.
Wix has a built-in drag-and-drop editor that allows users to design their sites without the necessary prior coding skills.
Its site builder feature makes it easy to design a store from scratch as an amateur, adding store pages, homepage customization, adding products, and connecting with third-party apps.
Why Is Wix Good for Dropshipping Business?
Ease of Use
Wix is famous for its intuitive user interface and simple store setup process, enabling first-time store owners to create a unique online store without technical expertise.
Dropshippers like easy-to-use platforms; hence, Wix's drag-and-drop website builder solution is what they need to enable them to customize their site exactly how they want it in a few minutes — making it the perfect platform for dropshipping businesses who are ever on the go for a quick setup with minimal hassle.
Dropshipping dynamics change daily, requiring quick setups, overhauls, and store uplifts in case the niches change or the need to rebrand to a new product. Wix makes this super quick.
Advance Wix services
Wix provides essential hosting services, offering advanced features and tools designed uniquely for eCommerce stores.
Wix supports several credit cards and PayPal transactions; this is made possible by its integrated payment gateway solution. With this feature, the store owner doesn't need to use third-party or install plugins to process payments, helping save a few coins.
Wix shipping calculator automatically adds applicable product taxes and shipping costs to the total product cost based on the customers' location, and this helps streamline the checkout process for customers while keeping your store compliant with laws in different states and countries your products might ship to.
Highly Customizable Designs
To be able to customize your store becomes a priority when choosing a platform. With Wix, it has an effortless selection of customizable templates designed by leading developers.
It allows dropshippers to create an attractive store tailored perfectly to their needs.
This feature makes store customization much less complicated and ensures the store is designed professionally.
Wix also has other robust solutions, such as the ability to do onsite SEO optimization and social media integration, and this plays a significant role in maximizing the store traffic and building an engaged customer base more quickly without spending extra money or time on some other third-party apps.
But is Wix better than Shopify for dropshipping business?
When starting or running a dropshipping business, Shopify is better than Wix for running a successful dropshipping business.
Shopify platform offers more design and marketing features specifically tailored toward running successful ecommerce businesses.
Shopify platform has a dedicated Shopify app store with over 2000 apps that allow store winners to expand their website functionality and allow for easy and better customization compared to Wix.
Shopify, unlike Wix, gives the store owners complete control over managing their stores, access to customer data, and day-to-day store running.
There is a need to access reports and analytics; Shopify has inbuilt powerful analytics that gives dropshippers insight into how customers interact with their store and their behavior from landing on the page to conversion.
Payment providers are essential and secure; Shopify's security protocols and payment gateways are top-notch and offer much better protection for customer data when compared to Wix.
Concluding Thoughts: Is Wix Good For Dropshipping?
When selecting an ecommerce platform, you must know the store's needs, future projections regarding sales, and what you want the customers to think of your store.
Wix is a good choice when selecting a platform for building an online store, but Shopify tops and checks the list.
You can try Wix or Shopify, which only charges $1 per month for 3 months, which means you only spend $3 for 3 months, while Wix is more expensive for bigger stores.
Start a free trial today and enjoy 3 months of Shopify for $1/month Instead of $39/month on selected plans. Sign up now
Shopify offers great features like advanced analytics and reporting that allow you to track customer data and their behavior from landing on the page to conversion. 
Small Request
Kindly share it with your friends. Especially the ones you believe need this information. Sign Up Now and Get your first 3 months for only $1 monthly.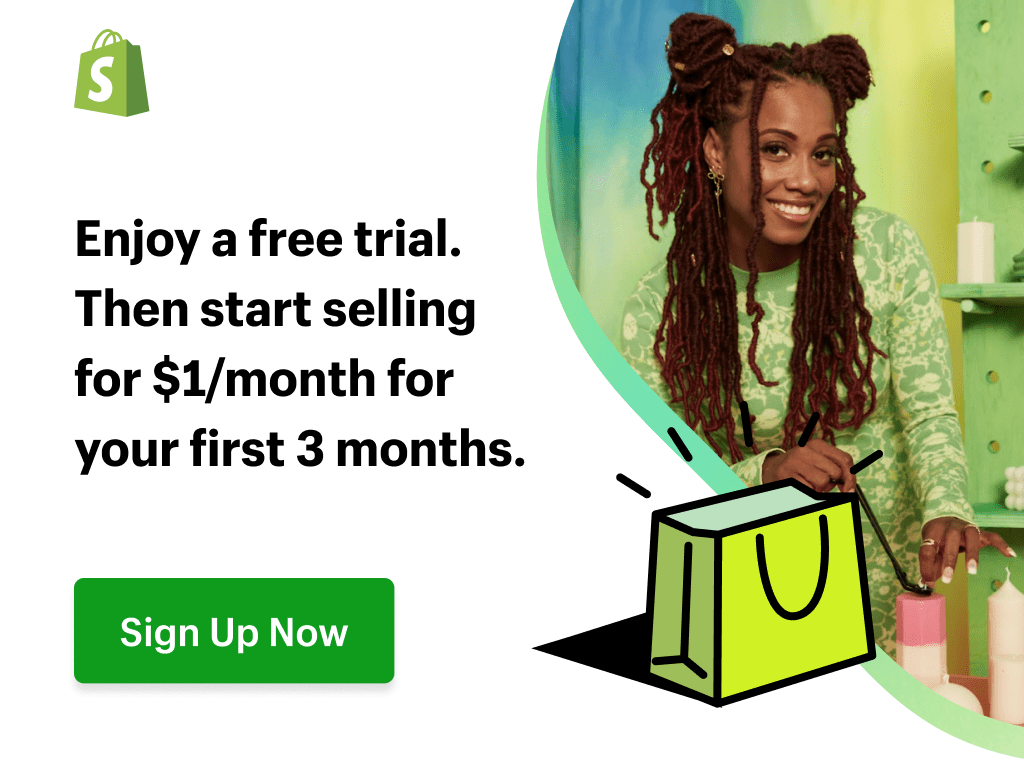 Sharing this information with others can make a huge difference. You may ask why.
Well, the truth is, my main aim is to provide the best information about drop shipping for both beginners and experienced dropshippers.
And I plan to continue doing so for as long as I can.
I would also like to thank those who support my work by reading and sharing my content.
Trust me, when you take your time and share, it will greatly help me and others needing this information.
Here are some great suggestions:
Pin it
Share it on another blog.
Share on Facebook (Share it with friends and even on Facebook groups)
Tweet it
Stumble it
This will only take a few seconds of your time, and I would appreciate it.
I appreciate you a lot. Thank you!
Join my Shopify dropshipping group mastermind and follow my blog to learn more about Shopify tips, dropshipping guides, tricks and checklists, and e-commerce in general.
If you enjoyed and learned something from this post, you can get me updates for free!
I send out email newsletters about new posts published on the blog, tips and tricks to help you grow your dropshipping business, new YouTube videos to give you more insights about the e-commerce market, and much more.
If you enjoyed reading this, you could as well join my Facebook group. Thank you for reading how to make money dropshipping online from the comfort of your home.
Click here to Join My Facebook Mastermind Group