The 10 Best Shopify SEO Tools To Install Now
Shopify SEO tools and apps have made it easy to sell anything online without any hurdle.
These tools help you to grow your brand's revenue using the latest SEO techniques. Also, boosting your Shopify website is not about implementing SEO practices.
But, you have to understand that it is an essential component of your strategy.
For this, you need to select the perfect suitable tools for the best results.
If there is no organic traffic coming to your website, all the high-content published on the product pages is useless.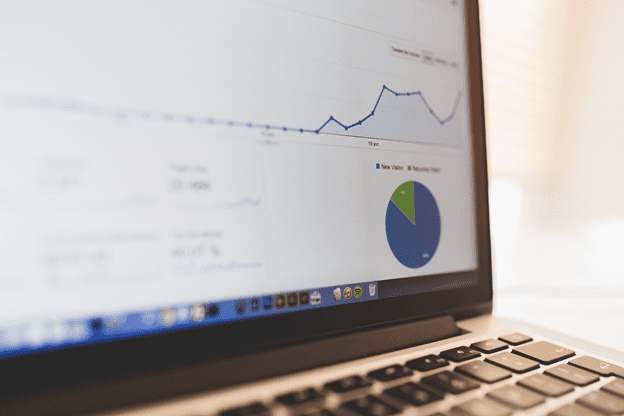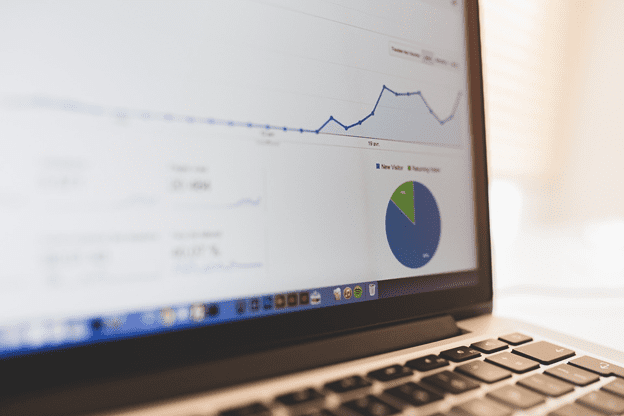 And with the best Shopify SEO tools, you can regularly achieve substantial organic traffic coming to your online store.
For this, many Shopify SEO tools and apps are specially designed to improve the store's visibility to increase sales and get more traffic.
But, first of all, you need to know that:
Do Shopify stores have SEO?
Yes, Shopify comes with the latest SEO-friendly features, but you have to do many more things to get higher rankings in search engines.
It is the fact that SEO relies on the target keywords, and you must add the desired target keywords into the content of your Shopify store.
To get higher in rankings, we're here to describe to you some primary steps that will help to improve the store's SEO and helps in getting higher ranks in Google:
Here we go:
1.Optimize your Shopify Website Structure
Organizing content on your webpage is an important factor to get success in SEO.
If you optimize products properly, the customer will easily find their desired product.
By this, they may like to spend more time on your store by visiting more webpages.
This will automatically improve the store's ranking in search engines.
You don't have to go overboard with the categories and make a simple website structure to grab more audience.
It also makes the search engine easily crawl your Shopify website and quickly rank the products.
Also Read: How To Start An Online Store On Shopify Ecommerce Platform
2.Improve User Experience
You can quickly improve the user experience of the online store by boosting the site speed.
It will also help you to rank in the search results. If your website is easy to navigate, everything related to it will moves quickly.
And to make your online Shopify store faster, simply you can:
Use a mobile-friendly theme
Only use the optimized images
Avoid using sliders
Also, you can use a responsive design for your online store to look excellent on every device.
The responsive themes help improve the user experience and play a significant role in keeping the customers longer on site
3.Find the right target keywords.
It isn't easy to rank your online store without putting the right target keywords on product webpages.
To find the right keywords, make a list of five or up main topics your customers care about.
You can also use some tools to get new keywords, ideas, and suggestions for your Shopify store's products.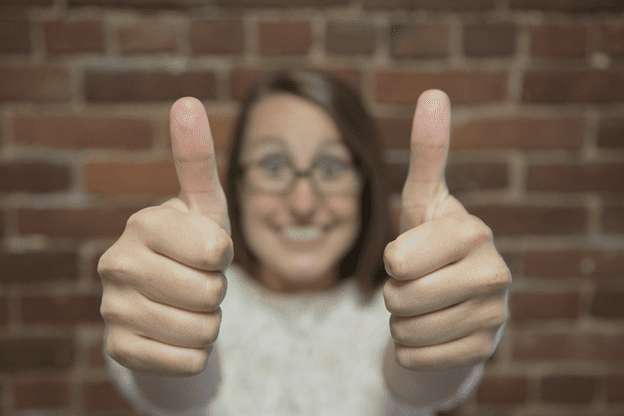 Also, the Titles and Descriptions of all products must contain the target keywords.
This will also help to increase your site's ranking in different search engines.
4.Optimize store Products
You'd make a logical site structure and make a list of target and attractive keywords.
Then optimize your store's webpages by using the desired keywords.
First, optimize the following page categories:
Homepage
Every main product collection
The top-selling product pages
After that, optimize Titles and Meta Descriptions for every product.
Write original, unique, and attractive product titles and descriptions to grab the customers.
5.Shopify SEO Tools: Build Quality Links
Every search engine used backlinks to determine the values of a website. Building high-quality backlinks from high authority websites are one of the best Off-Page SEO strategies.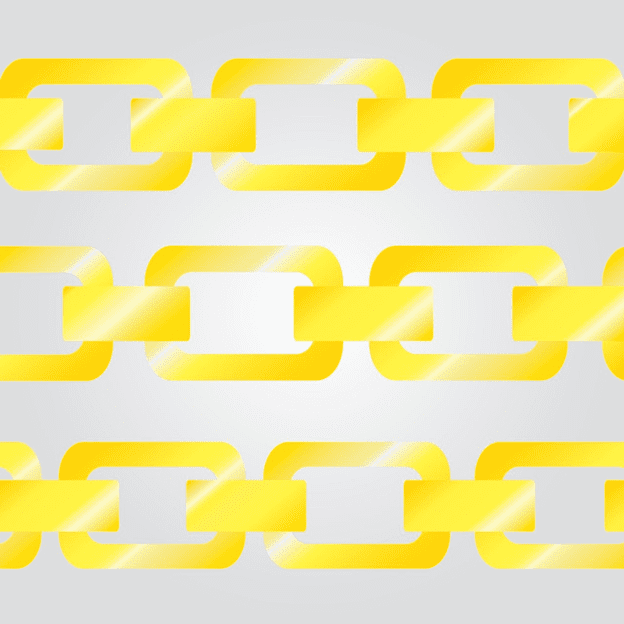 They play a significant role in the building, making your Shopify website trustworthy.
It would be best to build strong and niche relevant backlinks to rank your online store in search results.
You can get backlinks from the following methods:
Supplier Links
Broken Links
Through Mentions
Influencers Voices
6.Use Shopify apps and online tools
You can use easy to understand different online tools and apps, improving your Shopify site's SEO.
And if you're a Shopify user, we're here to provide you with some latest tools and apps to get a higher ranking.
And here we go:
Best 10 Shopify SEO Tools And Apps to get your Shopify Website Rank Higher
This app helps you to attract SEO organic traffic to your Shopify store. Let's look into these 10 Shopify SEO tools.
You don't have to worry about making any manual improvements.
SEO image optimizer helps you to draw traffic from different search engines to get the best results.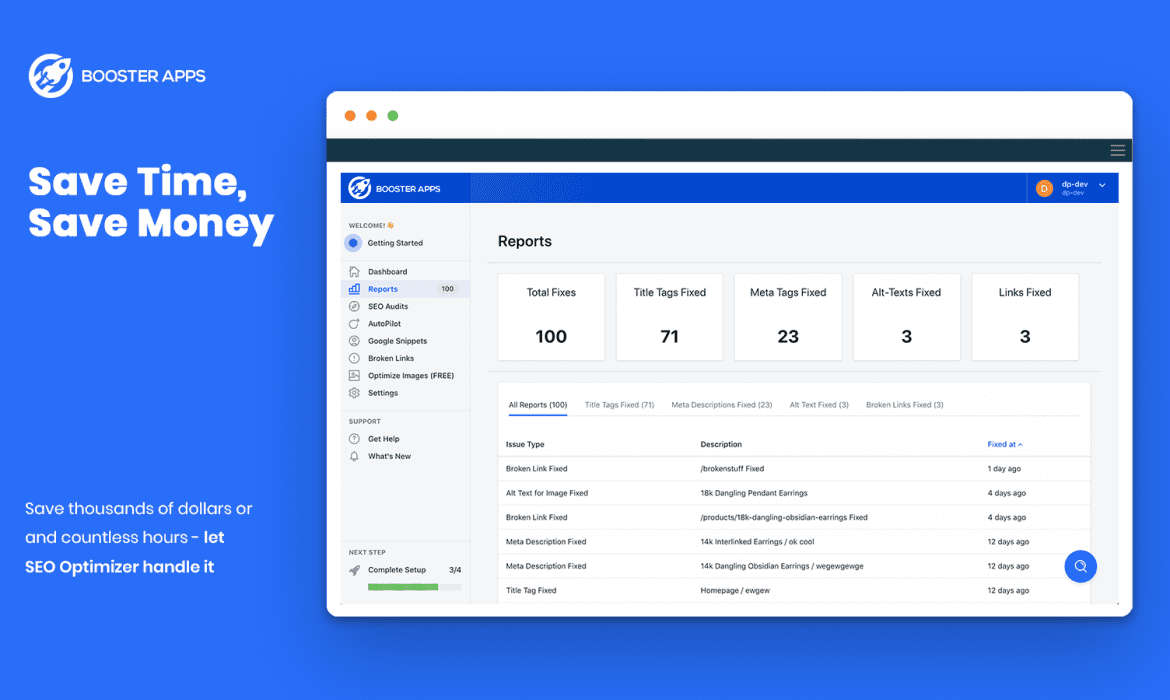 This free app is straightforward to install and required less management from Shopify users.
It is one of the fines apps to get the best Google Image search rankings for the Shopify website.
Features:
Increase Ranking: This app is used for better ranking and increasing the organic traffic
Quick Install: Allows to get things installed within 30 seconds
Set & Forget SEO: You can leave the app once you set the app to optimize your store
The premium plan of the app includes
Alt-Text Optimization
Provides unlimited image sync quota
Checks new images once per week
This app also provides auto signup to convert customers into the affiliates
To write a product description for your Shopify store in a new and unique way, use this online article rewriter.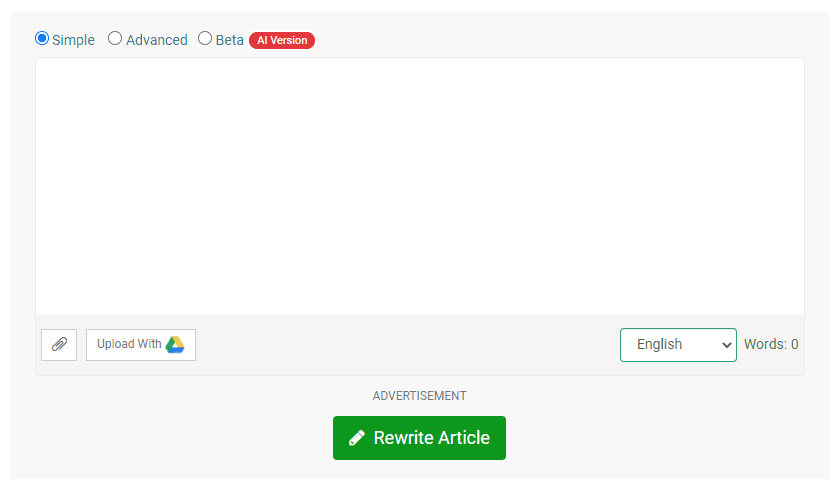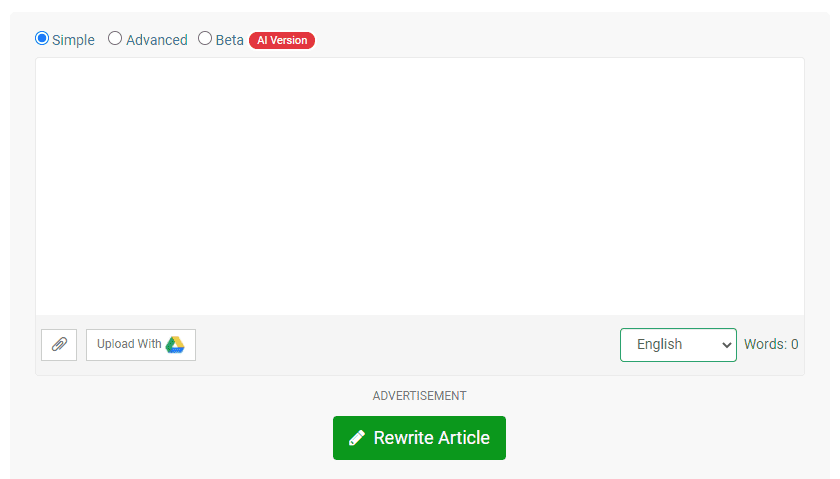 It is used to make the document change by replacing the right words, sentences, and phrases to make descriptions unique and compelling.
This text rewriter is widely used to keep the description the same by changing some suitable words.
To use this sentence writer, copy the data and directly paste it into the input box as:
This utility allows you to upload files in different formats like .txt, .pdf, and .doc.
Features:
Free to Use: This online text rewriter is entirely free and allows you to spin any text file to make it unique and impressive.
Unlimited Rewriting: There are no limitations on using this article rewriter.
This utility can be used to rewrite each product's descriptions without any limit.
Last Check: It allows users to check the final result of the document.
Here, you have the option to change the text manually according to your meets.
After making the final changes, you can then submit the document to get the last report.
Chrome Extension: To quickly edit or rewrite the product description, use the chrome extension to get the best results.
Copyright Changer: It is 100% secure to use and used to change and update the copied content to avoid copyright strikes.
This utility is also widely used for Shopify users, students, teachers, bloggers, and more.
This fantastic all in one app is best to get high page ranks for your Shopify store on every search engine.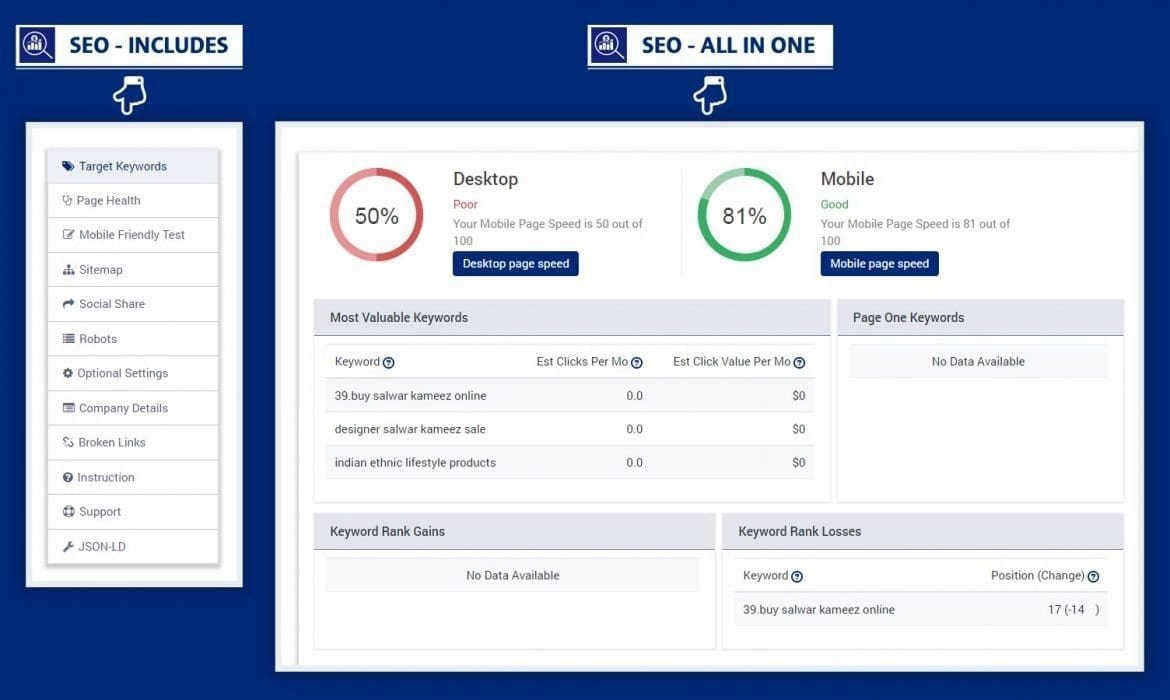 The app is widely used to make your product images SEO friendly, which plays a major role in enhancing your store's visibility.
This app also fixes all SEO related issues of your online store on Shopify.
It also provides an advanced Meta setting feature to optimized Meta Titles and Descriptions.
The app is mobile friendly and helps you to check all the broken links on your store.
The tool also shows the complete metrics of your website to edit or improve them.
Features:
Increase Traffic: It helps to increase organic traffic, and by using this, you're able to get higher ranks on different search engines
Its excellent JSON-LD feature allows you to audit your store as well
Smart ALT Tags: By using this app, you'll be able to optimize your product's images with dynamic and smart ALT tags.
This will also help to increase organic traffic from different search engines.
It also allows you to find the broken links and help you in fixing that
Auto Meta Tags: The app enables you to create auto Meta tags and develop a unique template for your online Shopify store.
Instead of hiring an SEO expert to optimize your online store, use this app to find and resolve all your store's SEO problems.
The app provides suitable suggestions to search and fix all 404 errors.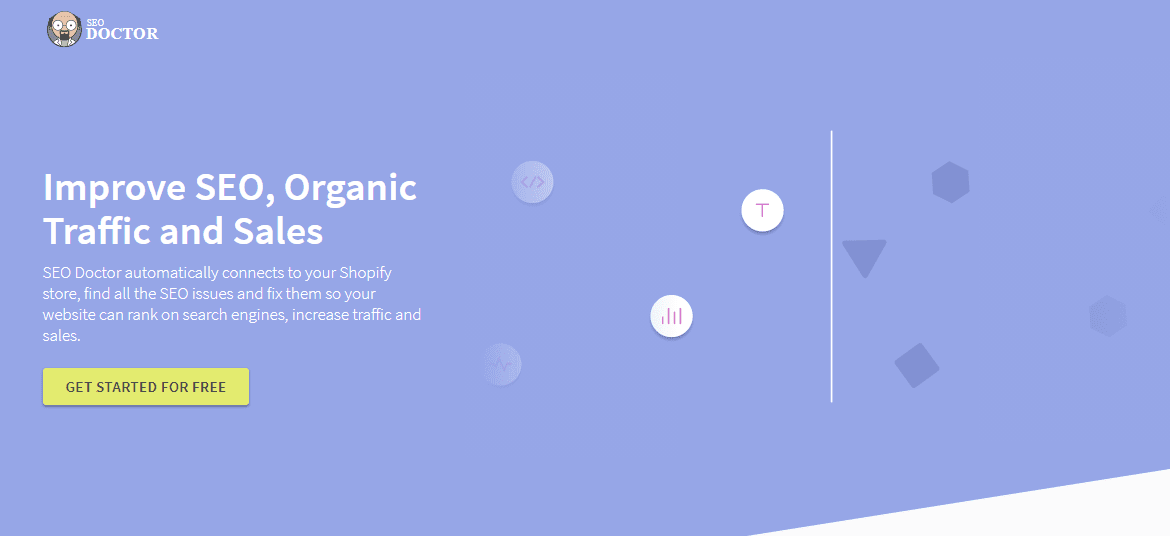 This app is used on a vast scale to make products Title and description effective.
This will help to attract the audience and rank product images to get the best results.
It plays a great role in improving the page loading speed to provide a better user experience.
Features:
Search and Fix SEO issues: It finds large size images that affect your website's speed and compress them to increase the website's overall speed
SEO Fixing Issues: The app searches and fix all the broken links on your Shopify store.
It automatically optimizes the Title and description of products to get
higher search engine rankings.
The Rich Snippet Data: The app added JSON-LD to the Shopify store to get quick and best SEO.
Due to this, the structured data helps your search engine find you better on Google and increase SEO ranking.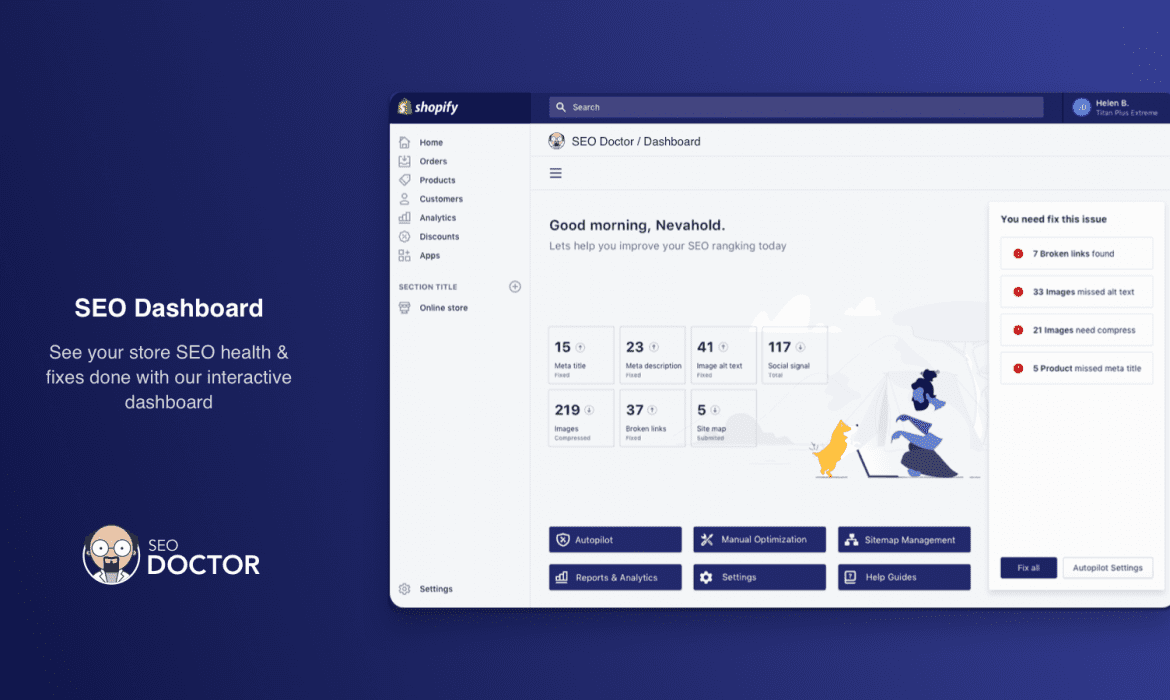 The app is free to use, and you can easily buy its Pro plan provides:
Autopilot SEO
Sitemap Management
Complete 90 Days Shop ranking exclusive booster
If you want to make your product descriptions copyright-free use this utility. It will help to make descriptions unique, impressive, and effective.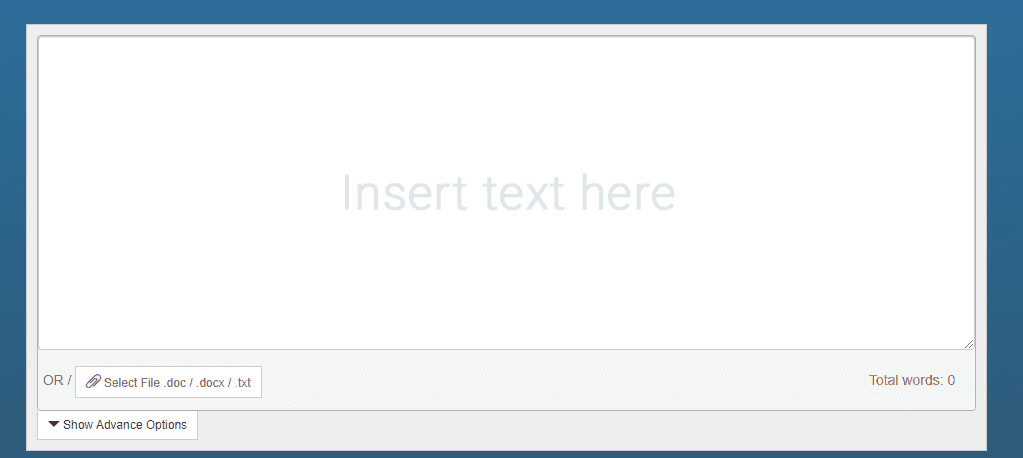 Plagiarism Checker scans the document and matches it with different online resources to detect the copied content.
How does it work?
Directly paste the document into the detector to scan the document as:
This online plagiarism checker also allows you to upload files directly from the computer system to detect the copied content.
Features:
Uploading Files: It supports multiple file-formats including .doc, .docx, .txt and more
Exclude URL: If you want to check plagiarism through a URL, go to the advanced options and paste the link as:
Report Generation: It provides the final result report and allows us to download it into the system.
Only the registered users can download the plagiarism report.
Highlights the Matched Data: This utility displays the final plagiarism content report and highlights the matched text.
It also shows the percentage of unique and matched content.
It will also direct you to the real source of the content
Keyword Density: This utility shows the keyword density and displays the Keyword words/Total Words ratio.
Detailed Search: Its excellent detailed search feature scans document deeply to find the copied content
Safe to use: This free plagiarism checker is 100% secure and safe to use
This utility is widely used by Shopify owners, bloggers, and article writers.
It is free to scan 1000 words for each search.
The monthly Premium Plan of this checker starts at 10$, and it's yearly Premium Plans start from 50$.
Without any doubt, Shopify is one of the finest platforms for online stores. But, here, you have some limited features for editing the product's Title and Description. For this, use this app to edit all Meta title and description of the product pages.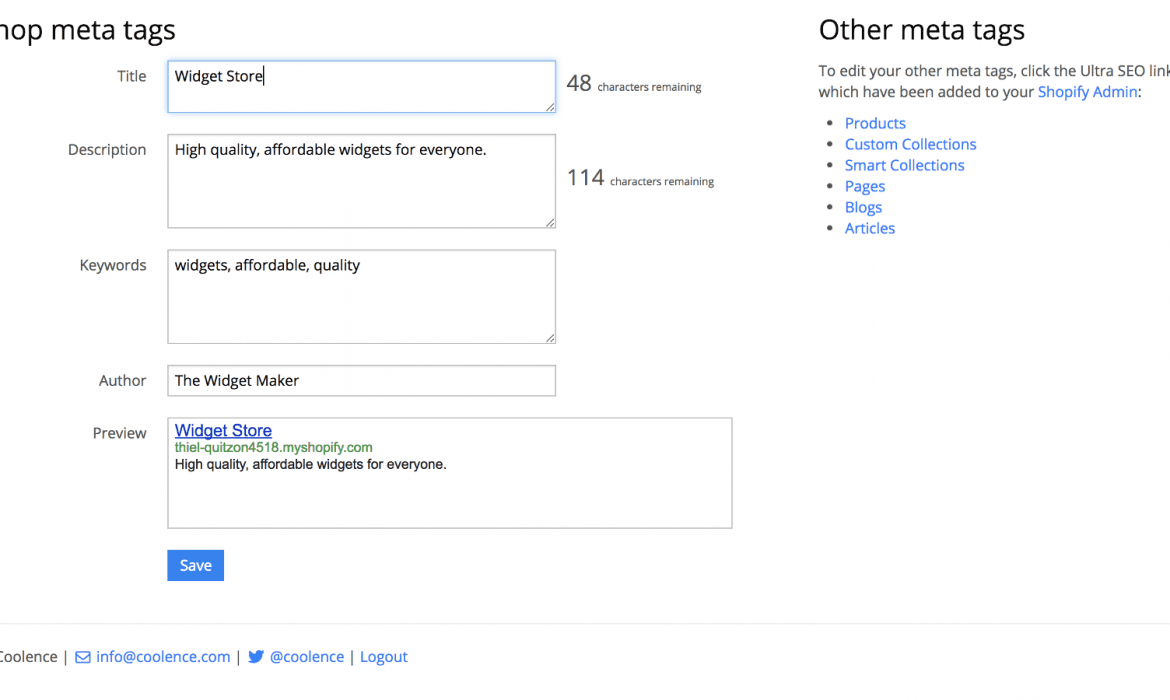 Make your Meta tags effective and impressive to get the audience to click on the product descriptions.
The app is used to change each and everything about your products.
Features:
Title: It allows you to edit the Title of a product to get a better response.
Description: The app provides you with the latest features to optimize product descriptions.
Keywords: It also allows you to add or edit the specific keywords that you want to target.
Author's Name: The app gives you an option to edit the author's name to update your Shopify store.
The app provides you the best suggestions on the number of characters as "Character Remaining" to use for maximum optimization.
The app is very is to install and provide excellent features to edit Meta Tags.
It offers a 7-Day free trial and can be easily purchased at an affordable 10$/Month. Let us check which Shopify SEO tools that take the 3 last spots.
The domain authority of your Shopify store is the ranking score of the search engines.
Moz develops it, and it tells how your website is ranking on the search engine result pages.

The domain score of every website ranges between zero and 100.
Here, if a site has a higher DA score, it means that the website has enough potential and ability to rank higher in search pages.
DA score of a website is calculated by measuring different SEO factors.
These factors may include linking root domains and the exact number of links.
You can quickly check the domain authority of your Shopify website by using Moz's Link Explorer.
Paste the URL of a website you desire to get the link data. Then create a Moz account and get a detailed analysis of the URL.
You can use excellent MozBar to check the DA of your online store.
It is a free SEO tool, and download the toolbar to improve your research on the internet.
This toolbar provides you all metrics by checking every single page.
Features:
Custom Searches: This online tool provides excellent custom searches by country, region, or city.
DA (Domain Authority): The tool shows the expected root domain's likelihood of ranking search engine pages.
PA (Page Authority): It estimates a web page's probability of a high-rank search page using an algorithm of the linked metrics.
SS (Spam Score): It also measures how much a website has in common with those websites that have been banned by the search engine.
Page Analysis: In MozBar, click on the analysis icon to see all the on-page elements.
This tool also shows general attributes, markup, and link metrics of a webpage.
Link Metrics: Displays all link metrics, including PA, DA, all linking domain roots, external followed links, and the website's total links.
Export: It saves all of your search engine page ranking analysis and exports it as a CSV file.
By using this excellent online tool, you can quickly build an SEO strategy to beat your competitors.
This app for Shopify SEO works by improving mobile page speed, enhancing your search engine page rankings.
One of the most important factors of user experience is page speed on mobile devices.


This amazing app helps to make your website's mobile pages speed faster to increase organic traffic.
This app also plays a great role in increasing customer conversion.
Also, by making your Shopify website load faster on the mobile version, you open your online store to a new audience.
Features:
Increase Selling: The app helps increase product sales by creating mobile-first, fast, and optimized AMP pages.
Also, you don't require any developer to create pages.
Turn Click into Conversion: Creating AMP pages will increase mobile speed and play a significant role in grabbing a new audience.
This will help to convert more sales in no time.
It is also one of the finest SEO apps for Shopify websites.
It works incredibly, and the app warns you when any issues come up on the online store.
Almost every Shopify owner use this amazing app to save their time and grow their online store.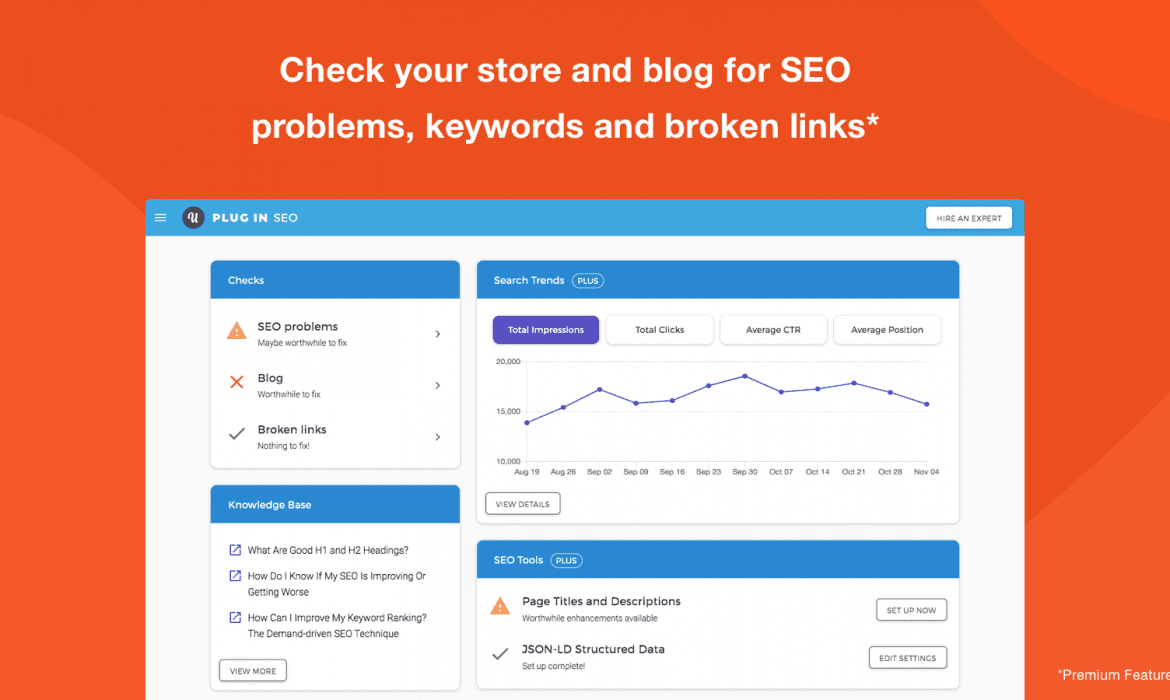 The auto search engine optimization problem check is the main feature of this app.
The auto-check will provide you the complete details of your SEO results.
The app also gives you some free directions to help you in fixing the problems.
You can also get extra help by merely emailing the developers of the app.
Features:
Some main features of this interesting app are:
Improving SEO rankings: It finds out the latest ways to optimize your Shopify store.
It also helps to increase ranking in a search engine by optimizing the products.
Grab more Traffic: The app helps to drive organic traffic by converting the impressions into useful clicks.
Check and Fix SEO Issues: The app checks all headings, Image Alt Tags, and duplicate product page titles to fix all SEO errors
Targeting Focus Keywords: It focuses on the target keywords and places them in the product details.
Also, this app's free plan provides you access to unlimited SEO, check on the speed problem, and auto email alerts.
And the Plus Plan of this app allows you to get auto SEO improvements of the online store, titles & descriptions editing, and robust SEO control.
It is one of the finest Shopify SEO apps, and the best thing about this app is that it helps to drive a new audience to your website.
You can use this app without having any proper technical skills.
This app provides some important SEO features like:
Proper Keyword Research for products
Latest features for content optimization
Checking the actual amount of backlinks
This exciting app also provides a detailed content analysis of the competitor.
It also shows what type of content is creating to rank in search engines.
The app also shows possible suggestions to beat the competitor.
This app also helps fix the Shopify website crawling issues and finds & fix all the problems.
Features:
Some main features of ReloadSEO are:
Drive New Audience: The app helps you grab and drive new customers to your online Shopify store.
It is one of the best all-in-one SEO tools to increase the store's ranking in search engines.
Boosting Store's Revenue: By improving ranking in search engines, your Shopify store revenue will be increased automatically.
Easy to use: The app is best for beginners, and anyone can easily optimize content, target desired keywords, and track the final results.
The app is available on a free trial for 15-Days, and its paid plans start from 59$/Month.
Last Words on Shopify SEO Tools
You can use any of the mentioned above best 10 Shopify SEO tools and apps to get a higher ranking.
These tools and apps will help you to optimize your online Shopify store.
They will help you find and fix all the SEO errors on your Shopify website to get more organic traffic.
Try put Shopify basic plan for 14 days
Small Request
Did you enjoy reading Shopify SEO tools? Kindly share it with your friends. Especially, the ones you believe really need this information.
Sharing this information with others can make a huge difference. You may ask why?
Well, the truth is, my main aim is to provide the best information pertaining to drop shipping for both beginners and experienced dropshippers.
And I plan to continue doing so for as long as I can.
I would also like to thank those who support the work I do through reading my content and sharing.
Trust me, when you take your time and share it will help a lot not only for me, but also other people who may really be in need of this information.
Here are some great suggestions:
Pin it
Share it on another blog
Share on Facebook (Share it with friends and even on Facebook groups)
Tweet it
Stumble it
This will only take a few seconds of your time and I would really appreciate.
I appreciate you a lot. Thank you!
Join my Shopify dropshipping group mastermind and follow my blog to learn more about Shopify tips, dropshipping guides, dropshipping tricks and checklists, and e-commerce in general.
If you enjoyed and learned something from this post, you can get updates from me, free of charge!
I send out email newsletters about new posts published on the blog, tips, and tricks to help you grow your dropshipping business, as well as new YouTube videos to give you more insights about the e-commerce market, and much more.
If you enjoyed reading this Shopify email marketing post, you can as well join my Facebook group. Thank you for reading how to make money dropshipping online from the comfort of your home.
Thank you for reading how to make money online with oberlo doing dropshipping business in 2020.
Click The Image To Join My Facebook Mastermind Group