How To Increase Sales with Shopify Storefront Search Feature
With Shopify's Improved Storefront Search and Product Recommendations, You Can Turn More Shoppers Into Buyers. An online store's search and discovery feature can significantly impact the experience for shoppers and merchants.
Excellent search facilitates shopping, identifies the right products, and frequently results in increased conversion rates.
In addition, related and complementary products assist a consumer in discovering more of what a store has to offer, which is beneficial to the store overall.
The Shopify storefront search option is a great tool for your customers since it enables them to systematically search your shop's products, articles, and pages.
They can do a standard search or hire operators to accomplish this goal.
This explains why Shopify's storefront search and product recommendations continue to receive funding—using cutting-edge machine learning models and conducting ongoing experiments to improve your store's performance and, by extension, the whole shopping experience for your customers.
Storefront Search and Recommendations Improvement for Increased Conversions
Product recommendations are the one growth strategy that any e-commerce store should implement. Customer retention, conversion rates, average order value, and other metrics are all impacted by product recommendations.
In other words, when consumers click on a recommendation, they are 4.5 times more likely to add products to their shopping cart than when they interact with it, which increases their likelihood of purchasing by a factor of two.
For example, according to an Invesp poll, 49% of consumers were persuaded to purchase a product they had not planned to purchase by a recommendation.
Sign up for a free trial and enjoy 3 months of Shopify for $1/month on Select Plans.
Your Shopify store needs a product recommendation engine because recommendations are effective. You should know that you can run several recommendations on your Shopify store and sound ideas for establishing a recommendation engine, even if you need help implementing one yourself.
Let's look at some of the updates rolled out over the previous few months and are now available to all Shopify merchants. Some of these updates include the following:
Search relevance
Typeahead search
Relevant auto-generated product recommendations
Search relevance
Shopify generates search results that are more relevant than ever before for all the times your customers enter "table" instead of "table." Thanks to the typo tolerance we've incorporated into search, shoppers can locate what they need even if they make a spelling mistake.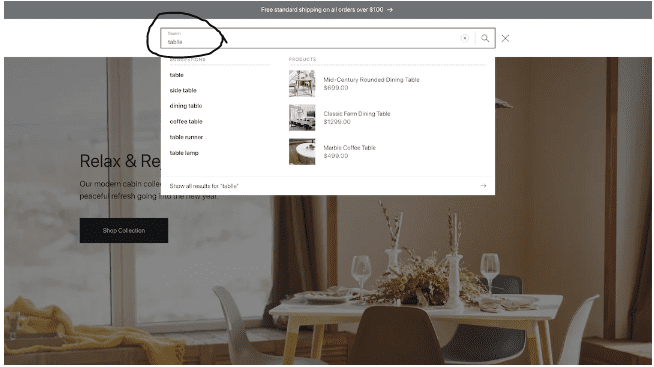 Enhanced search results are based on buyer intent signals, such as previous data and clicks, allowing shoppers to find what they're looking for more quickly—helping you see more sales and conversions. For example, in 2022, merchants utilizing Shopify Search boosted their search income by up to 19% compared to the prior year.
How exactly do you activate this capability? You don't. Your participation in any way is not required for you to reap the benefits of these automatic enhancements.
The Search & Discovery app allows you to select which products to promote, giving you more flexibility. For example, to direct traffic to higher-value or lower-selling products, such products will display at the top of the search app results page.
Typeahead search
A predictive search may already be a feature of your theme. Now, with typeahead search, we've introduced an additional dynamic list of suggested queries to predictive search, which shoppers will see as they type.
Buyers will find fewer "no results" pages when they search since these ideas can act as auto-correction. As a result, Shopify is better able to match buyers with their search intent by guiding them to search for more specific terms that provide more relevant results, which results in a more streamlined and expedient shopping experience.
Relevant auto-generated product recommendations
Product detail pages can be a practical entrance point for cross-selling products because they account for up to 50% of customer traffic across stores. We've upgraded the models for recommendations to increase cart size and drive sales using Shopify's better-than-ever AI-powered product recommendations.
For every product in your shop, relevant product recommendations will appear automatically. However, because the platform employs neural networks that learn from co-purchase data throughout Shopify and products with similar descriptions, you do not need to provide any historical purchase data to use this feature.
Compared to the previous year, it was found that merchants that used Shopify Recommendations could boost their recommendations revenue by as much as 29% in 2022.
Recommendations based on products regularly purchased together from your store will be even more relevant for products with previous sales.
In the Search & Discovery app, where you may view a preview of the automatically generated recommendations, you can customize product recommendations for more precise control.
Search and Recommendations-Boosting Sales
Successful search and recommendations are at your disposal. Delivering the right experience is essential because the search bar is typically the first stop for visitors to your store.
The most recent features are increasing sales by using robust analytics to predict shoppers' demands better. These features also make it easier for shoppers to find your products than ever before.
You may also use the analytics feature in the Search & Discovery app to gain further insights into the efficacy of searches and recommendations. This feature will show you the most effective search terms and conversion numbers for product recommendations.
Improved storefront search capabilities are available right now.
Take advantage of Shopify's native capabilities and features, such as enhanced storefront search and recommendations. Update Your Website to a Theme Supported by Online Store 2.0 Right Now, like a Debutify theme.
Final Thoughts
With Shopify's improved Storefront Search and Product Recommendations, how can you convince more browsers to become purchasers?
Using a platform such as Shopify, which has a sizable and comprehensive app store, allows you to sell your products online. In addition, you will come across free and premium plug-and-play recommendation engines on the Shopify store.
Start a free trial today and enjoy 3 months of Shopify for $1/month Instead of $39/month on selected plans. Sign up now
Suppose you go the premium route (some of the most highly purchased and rated ones). In that case, you may need help with this approach: each app delivers a unique set of recommendation features.
For example, you may need multiple apps to implement all the recommendation strategies you intend to use. An improved alternative would be to use a product suggestion system offered by a third party and compatible with Shopify.
For instance, Argoid's recommender engine for Shopify is designed to provide you with all of the features and capabilities that a Shopify store requires from a single solution. You can provide Amazon-like recommendations and boost your sales with only one plugin. Send us a note, and we'll demonstrate the product if you want to see how it operates.
Small Request
Kindly share it with your friends. Especially the ones you believe need this information. Sign Up Now and Get your first 3 months for only $1 monthly.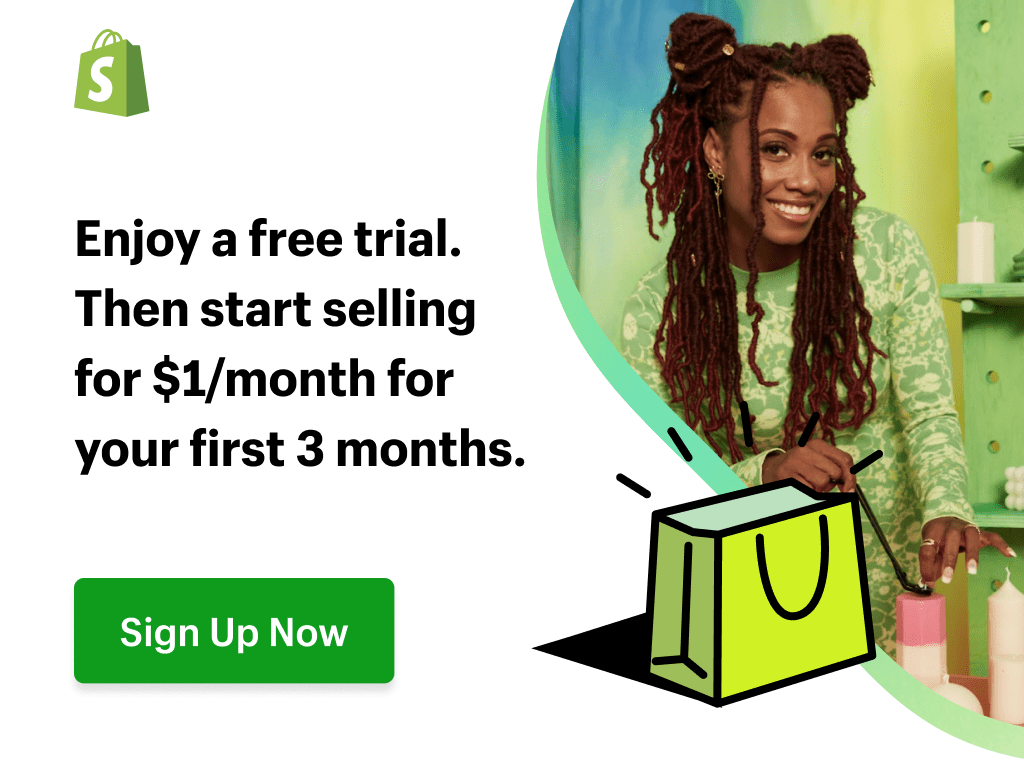 Sharing this information with others can make a huge difference. You may ask why.
Well, the truth is, my main aim is to provide the best information about drop shipping for both beginners and experienced dropshippers.
And I plan to continue doing so for as long as I can.
I would also like to thank those who support my work by reading and sharing my content.
Trust me, when you take your time and share, it will greatly help me and others needing this information.
Here are some great suggestions:
Pin it
Share it on another blog.
Share on Facebook (Share it with friends and even on Facebook groups)
Tweet it
Stumble it
This will only take a few seconds of your time, and I would appreciate it.
I appreciate you a lot. Thank you!
Join my Shopify dropshipping group mastermind and follow my blog to learn more about Shopify tips, dropshipping guides, tricks and checklists, and e-commerce in general.
If you enjoyed and learned something from this post, you can get me updates for free!
I send out email newsletters about new posts published on the blog, tips and tricks to help you grow your dropshipping business, new YouTube videos to give you more insights about the e-commerce market, and much more.
If you enjoyed reading this, you could as well join my Facebook group. Thank you for reading how to make money dropshipping online from the comfort of your home.
Click here to Join My Facebook Mastermind Group