How Merchant Can Use Subscriptions In Shopify Works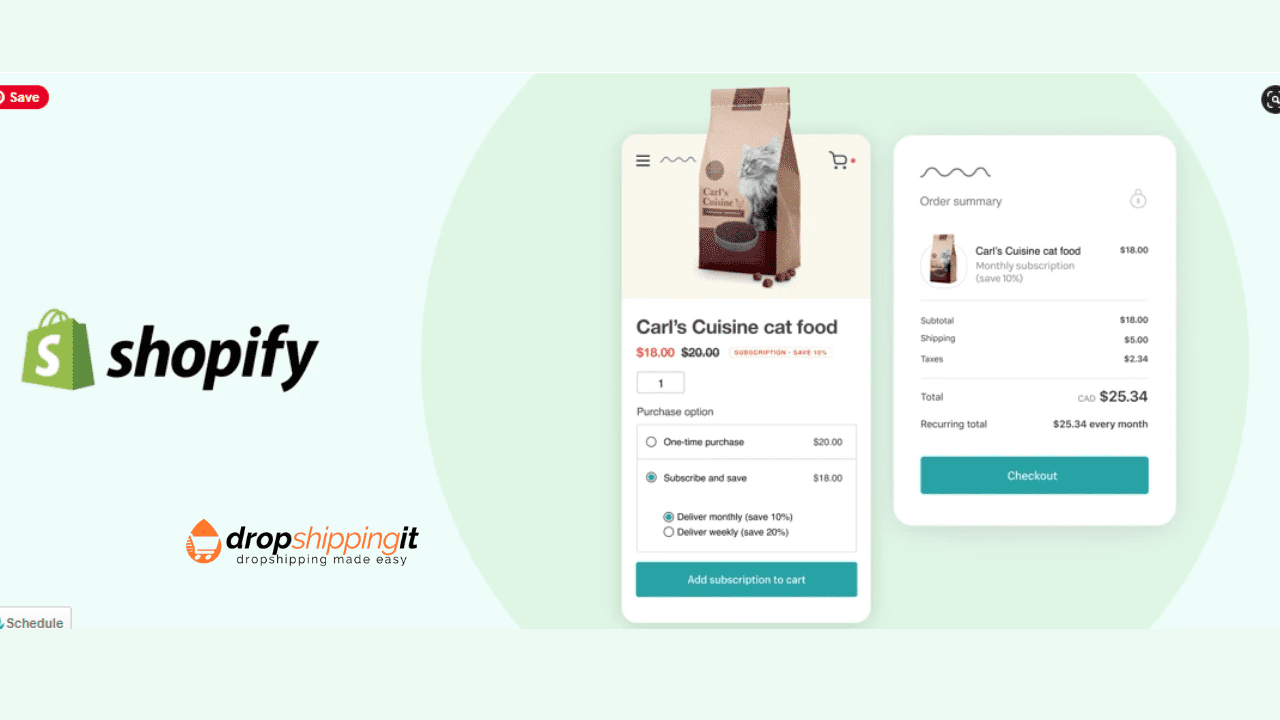 For the first time, Shopify has announced the arrival of Subscriptions In Shopify and post-purchase upsell applications that integrate entirely with Shopify Checkout. 
To stay up with the pace of commerce progress, Shopify's merchants need to deliver the best shopping experience for their clients, and the two new apps promise to make that simpler. 
And that means merchants would now be able to offer Subscriptions and Post-purchase Upsells Directly in Shopify Checkout. 
Vendors can now effortlessly sell subscription products and offer post-purchase upsells directly in Shopify Checkout. By adding these new resources, Shopify is making it's conversion-optimized-checkout much more adaptable.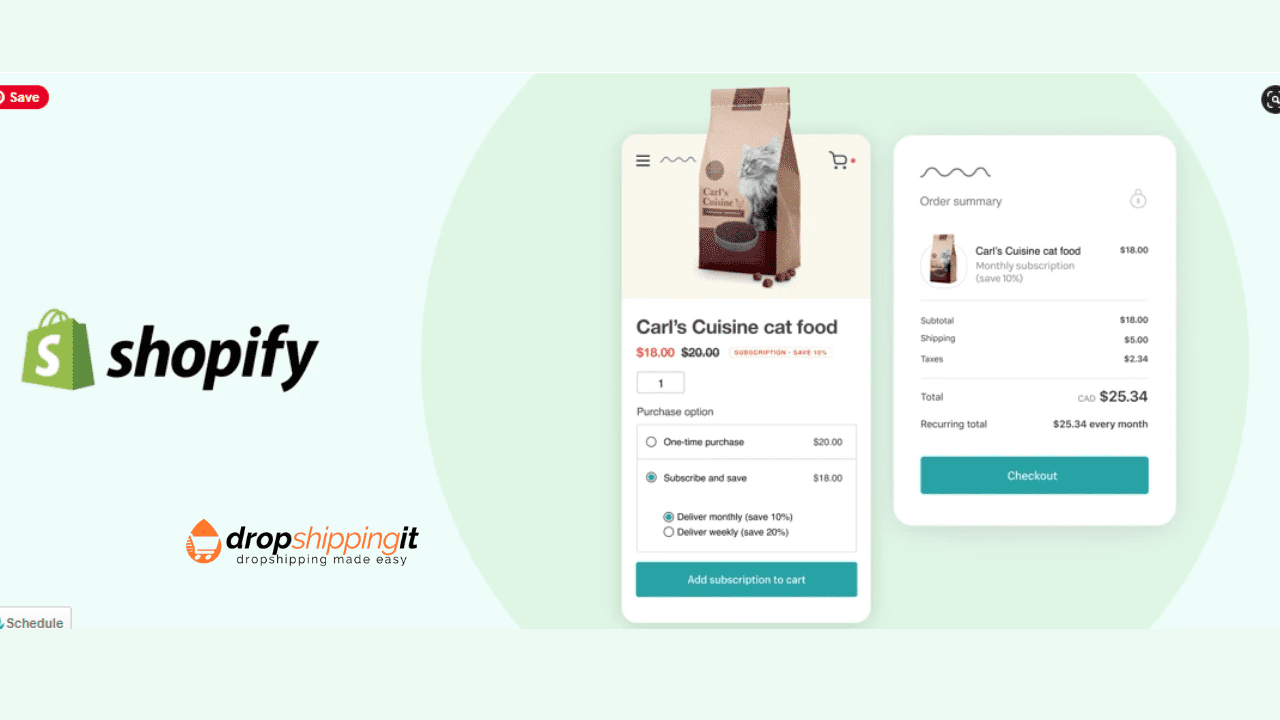 These new apps additionally completely integrate with Shopify's back-office, which means merchants would now be able to deal with orders and use features like Shopify Payments all inside the Shopify platform. 
Also read: Tiktok Partners With Shopify Allows Users To Create TikTok Video Ads
Note: Shopify boasts a conversion-optimized-checkout that has undergone an acid test through 2.5 billion transactions in more than 175 nations.
From 2019 to 2020, Shopify has seen bulging demand for the wholly integrated subscription and upsell apps, with the current apps in this class, reaching 61% YOY on their platform. 
Interest for post-purchase upsell apps on Shopify has expanded. By introducing offers in Shopify Checkout after payment gets approved, vendors can offer single-click product upsells without trading off conversion and intruding on the client experience. 
Additionally, throughout the most recent year, Shopify worked intimately with its partners to improve the overall subscription management and buyer experience. 
Thus, merchants can more readily exploit the online business recurring payment and subscription market, estimated to surpass $470 billion by 2025, up from a $15 billion projection in 2019. 
Jean-Michel Lemieux, CTO, Shopify had this to say; "Opening Shopify Checkout for the first time is a big deal for us since it's the single most important customer experience that we've spent over a decade optimizing," 
He further added, "With the new apps, over 1 million merchants around the world can now sell recurring products or add post-purchase upsells—all without compromising the buyer experience at checkout.
Giving our developer partners the ability to build integrated solutions within checkout showcases the value we see in these apps to enable flexibility, scale, and resilience for our merchants." 
Initially, Shopify merchants could offer subscriptions and post-purchase upsells utilizing apps that didn't wholly integrate with the Shopify Checkout and platform. 
As from yesterday, merchants can undoubtedly download these fully integrated applications from the Shopify App Store to offer a smooth purchasing experience; likewise, subscription APIs are directly accessible to all merchants in the event that they need a custom solution.
Subscriptions In Shopify
Whichever app merchants decide to install notwithstanding, both the orders and client information will be kept inside Shopify. That implies merchants will have the option to deal with all transactions in a single spot, access practical insights, and benefit from the entirety of their platform features such as shipping, discounts, et cetera
The new integrated subscriptions and post-purchase upsell offerings add to a family of more than 5,000 freely accessible apps in the Shopify Ecosystem.
They are the first of many integrated applications Shopify's partners are working in these groupings to address merchants' and buyers' future issues. 
About the Shopify Ecosystem 
Shopify's Ecosystem is a developing network of developers and adroit partners who develop applications, design themes, and offer services that empower Shopify vendors to all the more adequately maintain their brands.
 With more than 5,000 freely accessible apps, over 80% of Shopify merchants have one way or the other utilized a third-party app to help run everyday tasks. 
Shopify controls more than 1,000,000 brands in over 175 countries, and the Shopify Ecosystem is central to the platform's speed and unwavering quality, helping business people start, market, and develop their brands. 
About Shopify 
Shopify is a lead eCommerce global company Headquartered in Ottawa, Canada. The company offers entrepreneurs resources to start, develop, market, and deal with a retail business of any size.
 Shopify improves business for everybody with a platform and services designed for dependability while conveying a superior shopping experience for customers across the board. 
Shopify controls more than 1,000,000 brands in over 175 countries and is trusted by hordes of brands, for example, Heinz, Gymshark, Staples, Allbirds, et cetera. 
The following are the new apps work in progress: 
Visit the Shopify App Store to familiarize yourself with and download the new integrated subscription, and post-purchase upsell applications.