How To Create TikTok Marketing Strategy for Business
Unless you are from Mars, you must have heard the thrills of the social media app Tik Tok. And it's easy to consume content watched daily-it is simple to understand the reason for the growing buzz about TikTok ads. let's learn marketing on Tik Tok.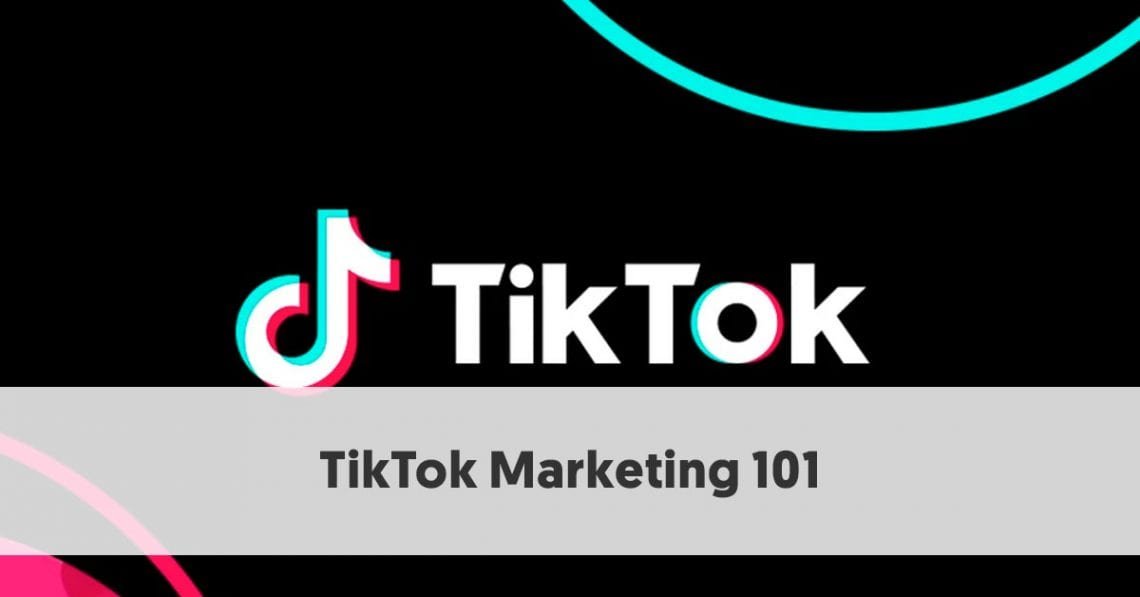 Attracting 500 million active users worldwide, according to Datareportal,2019, making TikTok 9th as regards social network sites ahead of well-known sites such as Snapchat, Twitter, Linkedin, and Pinterest.
As it is, TikTok is positioning itself as a marketer's dream.
Read Also: Dropshipping Guide: What should You dropship in 2020?
If it interests you to market on Tik Tok and you wonder where to start, well, this article has that covered, including how Tik Tok ads work and the possibility of small businesses advertising on it.
This guide is packed with data based on research, and scrolled videos, and is poised to give the tools you need to grasp Tik Tok ads, various features, Tik Tok user base, and quirks. In this piece, you will learn how your business can be part of the weird and wonderful world of Tik Tok.
Marketing on Tik Tok: What is the Tik Tok app?
Tik Tok is a social media that allows users to create and watch short videos set to music or custom-sound track. Excellent for widespread use, whereas users can passively browse Tik Tok scroll and view other users' media without contributing-the app has made it super easy for users to create videos.
Perhaps you are curious about where Tik Tok even came from=and with good reason. Tik Tok's journey to worldwide popularity is an exciting one.
ByteMedia owns the app, and ByteMedia in 2017 released Tik Tok as Douyiin's international counterpart. Douyin launched in September 2016 -is a Chinese version of the Tik Tok app, and the two uses the same software.
Read Also:
ByteMedia acquired lip-syncing app-Muscial.ly, and in August 2018, combined the two apps, and since then, Tik Tok quickly gained popularity.
Such exponential growth has led to some Tik Tok creators becoming wildly popular, even attracting outside attention. A talent agency signed one such user off the back of a viral post-this has left some other big brands clambering for a piece of the action as well.
In September 2019, the NFL signed a partnership deal to share game highlights and behind-the-scenes content with Tik Tok users. In the meantime, a mix of high-profile outlets, groups, and people have as well emerged as popular Tik Tok profiles, including BTS, the Washington Post, Korean boy band, Gary Vaynerchuk and Will Smith.
Who Uses Tik Tok
You wonder who is watching all of these random content creators! Well, mostly, the content is from those under 30. Specifically, those belonging to Gen Z-a massive 40% plus of Tik Tok users are in the bracket of (16-24).
This age range has an increasing buying power, and therefore understanding Tik Tok ads and advertising is even more critical.
How to Use Tik Tok for Marketing
So how can stores harness the power of Tik Tok? You must ask. Tik Tok, in its current form, has only been around since late 2018, and these are very much early days in the Tik Tok advertising sphere.
Although there may be changes to come. In the future, the following are the popular ways a business can use the app for marketing:
1. Creating a Profile
Most likely, the cheapest way to start Tik Tok marketing is to create a profile, produce content, and build an audience. But, there is a fine art to making videos that are two-pronged-promoting your brand and attracting viewers.
Users on the app just do not use it to watch Tik Tok commercials. Any business that intends to get involved should have a good understanding of the kind of content that is popular before starting an account-worry not; there is a cheat sheet to that effect.
2.Pay-Official Tik Tok ads
Paying for ads appears obvious if Tik Tok ads get mentioned. However, presently the option is geographically restrictive, thus only available in some countries, and has a prohibitive price tag as well. Paid Tik Tok may come in various forms including:
*Pre-roll ads: Videos start as soon as the user opens the app
*In-feed ads: Video appears as the user scrolls
*Promote hashtag challenges: Videos encourage users to submit using a custom hashtags
*Branded effects: A creator's custom effect filters for videos-resembles those on Instagram and Snapchat but features brand-specific info.
Tik Tok ads cost an arm and a leg, if you have $150,000 for a promoted hashtag challenge or you have got $50-$100k to spend on ads, then this platform is a good option, but presently Tik Tok app ads appear to be the domain of brands such as Guess, McDonald's, and Universal Pictures.
3. Working with Influencers
Incorporating a proven, relevant Tik Tok influencer to promote your product is what constitutes a happy middle ground between trying to produce your content and spending thousands of dollars on Tik Tok ads.
It is what all kinds of businesses have started doing, from established brands such as Petco and Elf Cosmetics to smaller brands wanting to promote a single product.
Read Also: Stripe Acquired Nigeria's Paystack For Over $200 Million Deal
Since you can not include clickable URLs in Tik Tok video captions, it is difficult to direct traffic to sites from these videos,
To bypass this hurdle, you can have influencers link to your store in their bio or video comment section, though this additional step reduces follow-through.
4. Shoppable Videos on Tik Tok
Shoppable videos have been on the Douyin-Tik Tok sister app for some time now, but it is a brand new option currently undergoing tests by a few TikTok influencers.
Similar to shoppable posts and "swipe" features on Instagram, shoppable videos let users attach a URL to their Tik Tok commercial videos, which lead users to their store with a single tap.
Read Also: How Affiliate Marketing Accelerates Shopify Sales By 659%
Although Tik Tok has affirmed that it is trialing Shoppable videos, it is yet to confirm when or if it will launch it to a broader audience, therefore currently Shoppable videos can not be considered a viable option.
But in the event, the feature is released worldwide; it would open Tik Tok up for influencer marketing, making it easier to sell directly from your brand's profile.
Regardless of the options of advertising on Tik Tok appeals to you; still, you need a smart and relevant ad to make an impact. A majority of Tik Tok users have grown up in the internet age, that is to say, they are savvy when it comes to advertising and do not want to view anything overt. Not that they are necessarily opposed to commercials-it just needs to fit in.
So the best way for brands to advertise on Tik Tok is to make use of user culture and the app's unique features.
Advertising Using App's Features
Unlike social networks, Tik Tok users mostly base their content on memes and trends-it can change rapidly-for instance, what is popular now won't necessarily be hot the next coming 4-days. And the clue is to jump on trends as soon as they pop. Much as the original content is appreciated, reactionary content equally is highly rewarded.
The following are types of content you may want to consider for your Tik Tok marketing:
Hashtag Challenges
For a hashtag challenge. One user sets a specific task and encourages other Tik Tok users to try it and post their answers using the associated hashtag. A user can try and create a hashtag, although others joining in and it spreads is not guaranteed.
Read Also: Discover Top 7 Websites To Make $100 Per Day In 2021

Hashtags for brands that pay for the hashtag challenge get promoted for a few days often accompanied a microsite where users can buy the brand's product within Tik Tok.
If the popular hashtag challenge fits your product or brand, then it is an excellent opportunity to jump on the bandwagon to attempt to get some views. Ensure that you browse other videos using the hashtag just to get a feel of the various ways you get involved.
Creating & Reusing Sounds
The use of "sounds" may be a relic part of TikTok's Muscial.ly, but it is a big part of Tik Tok's accompanying videos. It can include TV or dialogues, speeches, random user commentary, and snippets of songs. The brilliant part is that a sound used on a video is saved on Tik Tok and reused by other creators.
There are incidences in which a sound famous on Tik Tok thrusts musicians to mega-stardom and the song charting at number one on the Billboards for weeks on end. A good example is Lil Nax, whose song "Old Town" before going mainstream first hit Tik Tok, getting remixed and charting number-1 on Billboard Hot 100 for weeks-19-the longest.
Mostly sounds are used in conjunction with other Tik Tok features like dance and hashtag challenges.
Dance Challenges
Given the popularity of music on Tik Tok, a dance challenge is a no-brainer. One user dances to a particular song and other creators recreate it. The dance itself could be elaborate or recreated in an elaborate way-or both.
Duets & Effects
Tik Tok has a pool of filters and special effects that creators can feature in videos. Duets enable one to take a video and then record a companion video to go with it.
Often duets are used when users try to replicate what the original Tik Tok creator has done, like crafting or cooking. Or it may be a travesty-creative or comic counterpart of the original video.
Tik Tok regularly updates its filters, and there are invariably new ones for creators to figure out ingenious ways to use. For instance, the 9-camera split effect became so popular when one creator used in combination with a song-Mr Sadman-

And it did not take long prior other users jumped on the trend, and the pattern was hitting a crescendo when a cat was featured jolting a slew of real copycat videos.
Whether or not you want to do it yourself, use influencers,s or pay, all the features have tons of potential for businesses to get on board and start marketing on Tik Tok.
The list is in no way exhaustive-it is all so new, and therefore you keep in mind that there is no one way to create the best Tik Tok ads.
Finding Your Groove With Tik Tok Ads
In a scenario, neither of these formats and features fits your brand, hit the search button and browse Tik Tok and see what else is prevalent and clamber once you spot a hashtag, composition, or sound you like.
Read Also: Exclusive Facebook Ads To Increasing Your Conversion (2021)
As Tik Tok is a hub of creativity, when it comes to marketing, the sky is the limit. And since the best way to create the best Tik Tok commercials is not clear-cut yet-more so for businesses with small marketing budgets, it is the opportune time o test and experiments with anything that might work.
Over and above all else, Tik Tok users want clever-fun videos, in the event, you are ticking all those boxes with videos of your creation, it is a matter of time you grow a following.
It is not always straightforward. In contrast, some creators can go viral just from the video; for most users, it takes a couple of attempts before it all comes together.