What Business Category Is Dropshipping?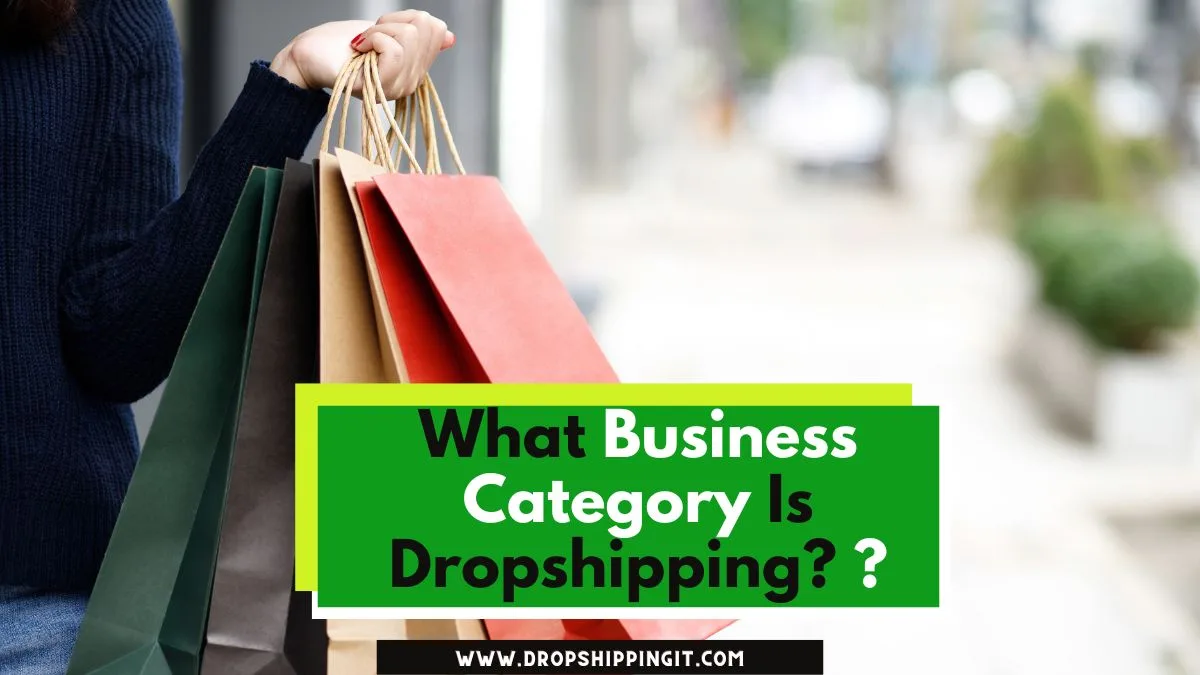 What Business Category is Dropshipping? Dropshipping is an innovative retail ecommerce business model that has transformed how merchants sell physical products. With dropshipping, entrepreneurs can operate online storefronts without the burdens of inventory management. In this model, customers buy goods from the retailer, and instead of the retailer fulfilling orders, they are handled by a third-party manufacturer or wholesaler.
The dropshipping low-cost, low-risk approach to selling online has attracted entrepreneurs seeking to expand their product offerings and deliver one-stop shops.
Notably, established online brands have taken to dropshipping to drive add-on sales, offer complementary products, and enhance their store's appeal.
Table of Contents
The Dropshipping Business Model Modus Operandi
The dropshipping business model presents a unique and efficient way to operate an online storefront. As a dropshipper, you take on the role of promoting products and providing a virtual storefront for customers. When an order is placed, you relay the details to the dropshipper, who takes charge of the physical fulfillment process.
Get started with Shopify dropshipping.
Shopify has the apps and tools to connect you to reliable dropshipping suppliers. Jumpstart your business with Shopify Today.
Try Shopify free for 14 days; no credit card is required.
This hands-off approach frees you from inventory management and shipping logistics complexities, allowing you to focus on customer service and marketing efforts. Embracing the dropshipping business model unlocks immense potential for entrepreneurs seeking a streamlined and scalable online venture.
Dropshipping in Action (Example)
Imagine launching your dropshipping venture—an online electronics store, to be precise. Without investing in inventory, you curate a range of game consoles on your website, sourced directly from dropshipping suppliers. Each console is priced with a strategic markup of 15%–30%.
Thanks to your compelling marketing efforts, a customer can visit your store and buy a PlayStation (PS) game console for $500.
Here's where the magic happens. Your store swiftly processes the client's order and payment, and you proceed to procure the same PS game console from a trusted wholesale supplier for $400. The customer's information is forwarded to the supplier, who takes charge of packaging and shipping the item.
Meanwhile, your store steps in to enhance the customer experience. An automated confirmation email is promptly sent, assuring the customer of their successful order. You assist them in tracking their package and address any customer service needs that may arise. Throughout the process, the customer remains oblivious that two companies are involved in their shopping journey.
Ultimately, your store pockets a handsome profit of $100 from the markup on the sold PS game console. This example perfectly encapsulates the essence and profitability of the dropshipping business category in ecommerce, where entrepreneurs can generate revenue without needing inventory ownership or complex logistical operations.
Key Players in Dropshipping Ecommerce
To fully understand the intricacies of the dropshipping ecosystem, it's essential to explore the roles played by various key players. Let's delve into each player's roles and significance, starting with the pivotal role of the seller of record-your business.
– Seller of Record (SoR)
At the core of the dropshipping process lies the seller of record, which is none other than your business. As the SoR, you are responsible for selling the product to the end consumer. You set the price, record the purchase as revenue, and handle the sales tax associated with the sale. Despite a third party handling the stocking and shipping of items, you retain the SoR title as you own the products before they reach the customer. Amazon sellers, for instance, can leverage dropshipping services within Amazon's policies as long as they identify themselves as the SoR.
– Manufacturers
Manufacturers are the entities that produce goods intended for sale to wholesalers and retailers. While you have the option to purchase goods directly from manufacturers, the potential hurdle lies in the large bulk purchase quantities they may require, which can pose challenges when starting or scaling your business. However, some manufacturers do offer dropshipping services, presenting opportunities for collaboration.
– Wholesalers
As intermediaries in the typical product supply chain, wholesalers procure goods from manufacturers and sell them to retailers at a slight markup. While wholesalers generally don't sell directly to end consumers, they may extend dropshipping services to retailers. By partnering with wholesalers, retailers can access a wide range of products without needing upfront inventory investments. When choosing dropshipping providers, assessing compatibility with your business model and fulfillment requirements is crucial.
By understanding the roles and functions of these key players, you can strategically navigate the dropshipping ecommerce landscape and identify the best approach for your business.
Is Dropshipping Profitable?
In the ever-evolving realm of dropshipping, standing out from the crowd can be a challenge. Differentiating your brand and product assortment becomes crucial to success with a galaxy of resellers offering similar products. Capturing customers' attention necessitates strategic marketing efforts to drive traffic and conversions.
However, dropshipping can still yield substantial profits when approached strategically amidst the competitive and saturated space. Many ecommerce sellers seamlessly integrate dropshipping into their existing operations, harnessing its potential to generate additional sales.
The dropshipping market is thriving, with an estimated $243.42 billion anticipated for this year-2023. While the profit margins per sale may be smaller, averaging around 15%–20% of the selling price, the absence of extensive overhead costs offers significant advantages. In contrast, standard ecommerce ventures typically boast 30%–40% margins, owing to economies of scale associated with bulk buying and fulfillment expenses factored into dropshipping prices.
To thrive in the dropshipping ecommerce landscape, one must combine a well-curated product selection, reliable suppliers, and a solid marketing strategy. By effectively leveraging these aspects, entrepreneurs can nail the profit potential within the captivating world of dropshipping.
Costs of Dropshipping
By understanding the costs associated with dropshipping, entrepreneurs can make informed decisions, allocate resources effectively, and lay the foundation for a financially viable and prosperous venture within the dynamic realm of dropshipping. Let's explore the key components that contribute to the financial aspect of dropshipping:
Time: Though not a direct monetary investment, your time's value must be considered when embarking on a dropshipping business. Launching a successful store requires dedicated hours of research and setup. During the startup phase, managing the business may demand approximately five to ten hours per week, showcasing the time-intensive nature of the endeavor.
Platform Fees: Ecommerce hosting platforms typically charge a modest monthly fee and a per-transaction fee. For instance, Shopify pricing starts at $39, offering a robust foundation for your dropshipping venture.
Product Sourcing: While many dropshipping marketplaces provide free programs for sourcing products, opting for paid versions can unlock enhanced functionality. These upgraded versions generally range from $10 to $30 monthly, ensuring a streamlined and efficient sourcing process.
Advertising: While free marketing avenues are available, investing in paid advertising is often the most effective method for startups to drive traffic. Deploying targeted ads on social media platforms or search engines can bolster your store's visibility and generate traction. On average, the cost per click for paid advertising hovers around 97 cents, allowing you to optimize your budget for optimal results.
Key Takeaways: What Business Category Is Dropshipping?
In the captivating world of the ecommerce sphere, dropshipping entrepreneurs unlock a world of possibilities, free from inventory ownership and operational constraints. Dropshipping transcends traditional business boundaries by seamlessly blending the role of online storefronts with the expertise of manufacturers and wholesalers.
As we've explored, dropshipping functions within the dynamic landscape of ecommerce, offering a low-cost, low-risk avenue for aspiring business owners to succeed. By leveraging the prowess of strategic product selection, reliable suppliers, and compelling marketing strategies, entrepreneurs can stand out amidst competition and carve their unique niche.
In conclusion, Dropshipping offers profitability and potential for a share in the billion-dollar market. By circling creativity, innovation, and resilience, businesses can differentiate their brand, curate exceptional assortments, and arrest customers with unique value propositions. Success lies in execution, and entrepreneurs should grab the opportunity to unleash their entrepreneurial brilliance in this exciting ecommerce business category that is dropshipping.
FAQs
Q: What type of marketing is dropshipping?
Dropshipping uses marketing strategies to promote online stores and drive customer engagement, including digital advertising, SEO, content marketing, and influencer collaborations. This effectively targets the target audience and propels businesses forward.
Q: What product category is best for dropshipping?
Dropshipping offers versatility in various product categories, allowing entrepreneurs to explore various products. Market research, identifying profitable niches, and analyzing consumer preferences is crucial to find the best product category.
Q: Is dropshipping a form of retail?
Dropshipping is a retail model where retailers act as intermediaries between suppliers and consumers, facilitating the sale of physical products. They handle customer acquisition, marketing, and online storefront, enabling entrepreneurs to establish and operate online businesses without inventory management.
Q: Is dropshipping a part of digital marketing?
Dropshipping relies on digital marketing for growth but can incorporate traditional methods like print advertising and trade shows. This integration maximizes reach and engages a diverse audience, enhancing brand visibility and sales.
Small Request
Kindly share it with your friends. Especially the ones you believe need this information. Sign Up Now and Get your first 3 months for only $1 monthly.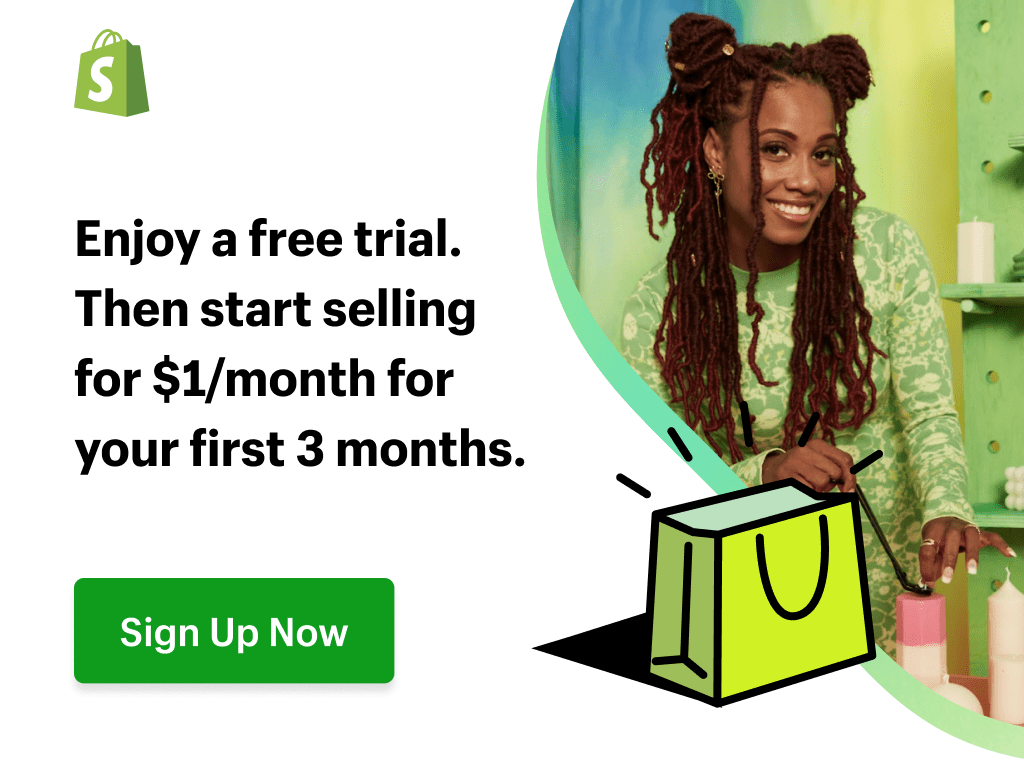 Sharing this information with others can make a huge difference. You may ask why.
Well, the truth is, my main aim is to provide the best information about drop shipping for both beginners and experienced dropshippers.
And I plan to continue doing so for as long as I can.
I would also like to thank those who support my work by reading and sharing my content.
Trust me, when you take your time and share, it will greatly help me and others needing this information.
Here are some great suggestions:
Pin it
Share it on another blog.
Share on Facebook (Share it with friends and even on Facebook groups)
Tweet it
Stumble it
This will only take a few seconds of your time, and I would appreciate it.
I appreciate you a lot. Thank you!
Join my Shopify dropshipping group mastermind and follow my blog to learn more about Shopify tips, dropshipping guides, tricks and checklists, and e-commerce in general.
If you enjoyed and learned something from this post, you can get me updates for free!
I send out email newsletters about new posts published on the blog, tips and tricks to help you grow your dropshipping business, new YouTube videos to give you more insights about the e-commerce market, and much more.
If you enjoyed reading this, you could as well join my Facebook group. Thank you for reading how to make money dropshipping online from the comfort of your home.
Click here to Join My Facebook Mastermind Group