What Is Dropshipping Business Is it Worth Trying
Dropshipping is a term used to refer to the situation where stores do not keep the products it sells in stock.
Instead, the store may resort to selling its products using a dropshipping business model.
This is done when the store purchases directly from a third party and has the product shipped directly to the customer.
It means that the seller does not have to handle the product directly.
In addition to that, many people tend to confuse the dropshipping business model with standard retail to mean the same thing.
However, the main difference between these two terms is that the selling party does not own or stock inventory.
Instead, the seller is obliged to purchase the inventory needed from the third party, usually a manufacturer or wholesaler, to fulfill the orders.
How Dropshipping works on Shopify
There are two most common approaches for dropshipping on Shopify.
The first approach entails seeking out a supplier in North America, or anywhere globally, using the supplier database.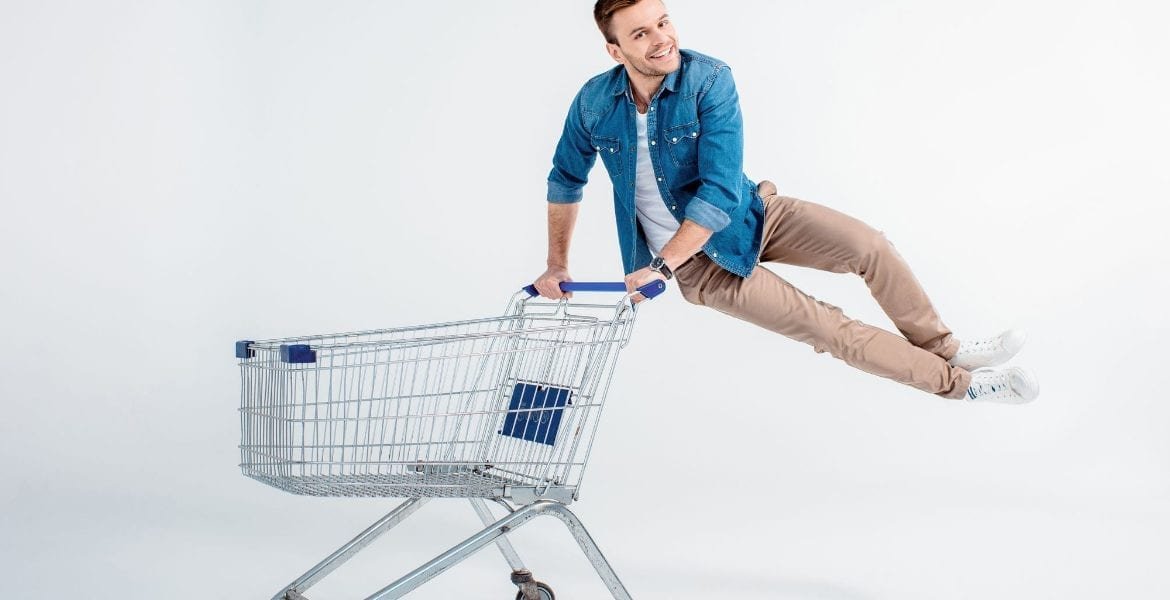 The database should give you different locations of different suppliers.
The second approach involves looking for a Shopify app that connects you and your store directly to thousands of suppliers online.
For example, You want to start an online sneaker shop, but you lack the capital to buy stock, with dropshipping business, you simply create a store using Shopify which gives you 14 days free trial as you build your store.
Using an app called Oberlo, you import the product details straight from Aliexpress (which is the leading dropshipping site) straight to your Shopify store via the Overlo chrome extension.
The Oberlo Chrome Extensions imports the following:
Product original name as entered by the suppliers
The actual product price based on the different variants
Product default Descriptions
Product Images
Product Features
So if the sneaker you tend to sell on your shop is $19.99 on Aliexpress, using Oberlo, you can change the product price and product details.
Oberlo allows you to do the following after importing the product to your shop:
Allows You to edit product images (remove aliexpress store branding and logos)
Allows you to set up a new product price
Lets you add a custom product descriptions
You can also edit product variants and other elements
When you are satisfied, you can then push the product to the homepage of your Shopify store.
We will cover this later into details; meanwhile, let's move on.
Oberlo is a marketplace that is recommended since it is developed by Shopify to help independent business owners to find and locate products to sell.
Using Oberlo also gives you an added advantage of browsing AliExpress Products.
Oberlo started as a dropshipping app that allowed dropshippers to select products on aliexpress and then import to their stores.
But after Shopify acquired it, it has integrated many features ever since.
You can decide to only use oberlo verified suppliers instead of aliexpress suppliers.
In the oberlo dashboard, you can browse different products in different niches and see the sales analytics; this helps you know what is moving, trending, or slowing down in terms of sales.
With the above judgment, you can make a clear decision about the niche you want to choose.
It allows you to import products that directly catch your attention to Shopify from Aliexpress with just one click.
This is easier since Oberlo is connected to your Shopify store. You are required to install the Oberlo Chrome extension that allows you to import products from aliexpress to Shopify by one click.
The extension works only on Google chrome and takes few seconds to install.
I did a step by step guide on how to install oberlo on chrome browser. Check it out here.
After a customer has bought a product, you can fulfill their order through the Oberlo app.
The good news is that Oberlo makes this procedure automatic, saving you from all the hassle doing everything yourself.
All you have to do as a store owner is to check if the details on the app match the client's detail, and are written correctly.
After confirmation, you can proceed to the "order" button.
The product that was ordered is then sent directly from the AliExpress supplier to the customer.
This transaction takes place regardless of where the customer may be in the world.
Benefits of Dropshipping
Most enterprises prefer using the dropshipping business model, especially people who desire to be entrepreneurs because of its accessibility.
Using dropshipping gives you the upper hand to test different business ideas, with limited disadvantages.
In addition to that, you also learn more about how to choose products and that that are demanded in the market. Dropshipping is a prevalent business model because of the following reasons.
Dropshipping requires minimal capital.
The main reason why most people and enterprises prefer dropshipping is that it requires minimal capital to start.
Dropshipping makes it possible to launch an online business store without worrying about investing thousands of dollars in inventory upfront.
Before dropshipping, retailers were forced to put aside a considerable amount of capital, explicitly purchasing inventory.
In addition to that, you do not have to purchase a product when using dropshipping unless you have made the sale, and the customer has already paid.
You can start sourcing products and launch a successful dropshipping business with very little money.
Furthermore, since you are not committed to selling through any inventory purchased upfront, you face very minimal risks in starting a dropshipping store.
It is easy to get started.
Operating an online business is much more comfortable, especially when you do not have to deal with physical products. When using dropshipping, you do not have to worry about;
Packaging and shipping of the orders.
Managing and paying for a warehouse.
Keeping track of your inventory so that you can account for every single product.
Handling returned goods and inbound shipments.
Continuous ordering of products and managing stock levels.
Low overhead
Using dropshipping assures you of low overhead expenses since you do not have to deal with purchasing inventory and managing a warehouse.
Most of the dropshipping business that is successful in the market is run as home-based businesses. All you need to make this work is a laptop and a few recurring expenses.
As your business grows, the cost is likely to increase, but it is still relatively low compared to the traditional brick and mortar businesses.
Flexible location
Unlike the traditional methods of doing businesses where you needed a physical store to operate, a dropshipping business can run from anywhere.
All you need is to have a stable and fast internet connection to make business operations as smooth as possible.
Communication is critical, and as long as you can easily communicate with the customers and the suppliers, you can smoothly run the business from anywhere.
A wide selection of products to sell
Since you do not have to buy the items to sell, you can offer different products that are trending in the market for your potential customers.
Moreover, if the supplier puts an item in stock, you can add that particular item to your online store and list it for sale.
Easier to test
Since dropshipping is easy to use, it is also easier to test its efficiency.
This is because dropshipping is a useful fulfillment method that can be used to launch a new store and for existing businesses looking forward to testing their customer's preferences and appetite for additional product categories.
The main benefit of using dropshipping is its ability to list and sell products before you fully commit to buying a large inventory.
Easier to Scale
With traditional methods of doing business, you will do more work in line with the number of orders that you receive.
For instance, if you receive three times the number of orders, you will likely do three times.
However, by leveraging dropshipping suppliers, most of the work, involving additional processing orders, is mainly done by the suppliers. This allows you to expand with minimal work and fewer growing pains.
The increased growth in sales will always bring additional work to business. This is especially if it is related to customer support.
On the other hand, companies that use dropshipping scale well relative to the traditional methods of doing eCommerce.
Disadvantages of dropshipping
The above benefits of dropshipping are essential for businesses looking to expand their existing product offerings and anyone who wants to start an online store.
However, anything that has an advantage also has a disadvantage. Some of the shortcomings of dropshipping that you should consider include the following.
Low margins
Low-profit margins are the most significant disadvantage of operating a business using dropshipping.
This is because this method of conducting companies is highly competitive. Since it is easy to start a dropshipping store, many people will go for dropshipping with minimal overhead costs.
Many competitors will set up their shops and sell items at a lower price to grow revenue.
This makes it very difficult for every online store to use dropshipping to become successful since customers are also looking for affordable and quality products.
Since they have invested little in dropshipping, they do not mind making small margins.
The most common thing with these sellers is that they will likely find poor customer service and low-quality websites. Now, this is where you can come in and make a difference between those sellers and you.
You should know that the poor customer service and low-quality website will not stop customers from comparing the process of these sellers and your prices.
The good news is that you can reduce this problem by selecting a well-designed niche for dropshipping.
Inventory Problems
If you are stocking your products in a warehouse or store, it is easier to track the products that are out of stock. If you are getting your goods from multiple warehouses, including fulfilling orders for other merchants, inventory can change daily.
Luckily, in modern times, many apps allow you to sync with the suppliers.
Dropshippers can "pass along" orders to a supplier with a click or two. This will enable them to see in real-time how much inventory the supplier has.
Oberlo app also allows merchants to take automatic actions when the stock of the supplier is zero.
This is to say that when a product is no longer available, you can unpublish it so that it no longer appears on the page. Alternatively, you can keep the product published but automatically set the quality of the product as zero.
Shipping Complexities
Most dropshippers work with multiple suppliers. This also means that your online store's products will be obtained through several different dropshippers. This brings about complications in your shipping costs.
For instance, if a customer places one order for three items, and all the items are only available from different suppliers, you will be forced to incur three different shipping charges for sending each item to the customer.
Errors from the supplier
Everything that is done by human beings and even machines is prone to errors.
Even the best dropshipping suppliers make mistakes when it comes to fulfilling orders.
You have to take responsibility and apologize for your mistakes. Low-quality suppliers are also likely to cause endless frustration with missing items.
In addition to that, they are also expected to make low-quality packaging, which can damage the business' reputation.
Limited branding and customization
Dropshipping does not give you too much control over the product itself. This is unlike the custom-made products and those that are printed on-demand.
Typically, the product that has been dropshipped is designed and branded by the supplier of the same product.
Furthermore, some suppliers can accommodate product changes in your business. Even then, the supplier still has the most control over the product.
Any changes that are to be made or added on the product require a minimum order quantity so that the product can be made affordable for the manufacturer.
Common questions about dropshipping
Most people have different questions regarding the dropshipping business and the necessary steps to make a dropshipping business successful.
Some of the frequently asked questions about dropshipping and how it works include the following.
How much does one need to invest in starting a dropshipping business?
It is slightly hard to have the exact cost of starting a dropshipping business. However, there are some items that every person involved in a dropshipping business will need to spend money on to get started. Some of the estimated costs for starting a dropshipping business include the following.
Online-store:
The estimated cost for an online store is $29 per month. All you have to do is find an eCommerce platform or a website builder to create and host your online store.
The recommended store is Shopify. Using Shopify, together with the Oberlo app, gives you the upper hand for effortless sourcing of products.
In addition to that, you will also get access to the full selection of themes and additional free branding tools to get your business up and run faster.
You can sign up for Shopify 14 days free trial and start your journey.
Domain Name:
Every online store needs to have a domain name. The estimated cost for a domain name is $5-$20 a year. You can build trust with your customers quickly when you have a domain name.
There are many domain names in the market, for instance, XYZ.shop or xyz.co. These are some of the top-level domain names that almost every business is using.
However, it is recommended that you use a domain name such as xyx.com, which fits your brand well.
You can choose a brandable domain name, which makes it easy for you to switch from one niche to another without worrying about buying a new domain name.
If you are planning to sell or create a one product store, then you can try a search for a one product domain name that relates to your product.
The same formulae apply when choosing a niche or a general store name.
You can choose to buy your domain names on Shopify, which is around $14 per year or use Namecheap that sells the same domain name at only $10. Here is a Namecheap link.
When it comes to Shopify's domain name,you can connect an existing domain name by changing your domain name Cname and host records.
The domain will point to the Shopify platform, and you will be able to make it your primary domain despite buying it from another platform like Namecheap.
Test Orders:
Dropshipping businesses require test orders. However, the cost of the test orders varies simply because dropshipping allows you to have reduced involvement in handling the products catalog. Yet, you should set aside some cash and time to test the products that you intend to sell.
Testing a product before selling is important because it allows you to detect the shortcomings and defects of that product before putting it out.
Sending out products with defects will only cause dissatisfaction to the customers, and this will, in turn, harm your business.
Online advertising:
Online advertising helps grow businesses since people spend most of their time online and engaging in social media platforms. The cost of online advertising scales with your business.
However, it is recommended that you budget with at least $500 to get started. Every online store should look for a way to reduce its average cost to acquire customers through different channels.
These channels may include SEO, content marketing, and word of mouth, among others. However, to get started, the use of adverts is an essential medium for most product-based businesses.
Search Engine Marketing (SEM), social media ads, display ads, and mobile ads are the most common channel used.
How do dropshippers make money?
This is one question that many people who want to start a dropshipping business asks.
Their main concern is how they will make money from doing this business.
Dropshipping involves selecting the right mix of products to market to customers. Marketing is essential for any business, and it is a cost that one has to incur in both money and time.
This means that you will spend a given amount on marketing your products, while at the same time sparing some time doing the marketing. This is to help potential customers find, evaluate, and buy the right product.
In addition to that, the cost of providing customer support is also inclusive whenever there is a product or shipping issue. You also have to account for the original price that a supplier sells the product for.
All the overhead costs have to be accounted for, meaning that dropshipping business marks individual products in exchange for distribution.
Suppliers feel comfortable when dropshippers market their products because every cost or transaction made is accounted for.
Therefore, to make profits out of your dropshipping business, you should find out how much it costs when you "acquire" a customer. You should then price your products with the acquisition price in mind.
Is dropshipping a legit business?
Dropshipping is a business model that is used by many retailers all over the world, making it a legal business.
The main aim of any business is to provide customer satisfaction and build a brand that the customers will easily resonate with. This is what guarantees the long-term success of any company.
Many people question whether dropshipping is a legal business simply because they misunderstand how the industry works.
Most of the retail stores in the market are not selling products that they manufacture.
Dropshipping comes in in this case by taking this approach and turning it into a fulfillment model that is fit for different online businesses.
Furthermore, there are some requirements and fundamental things that you need to be able to operate a business legally.
Before starting any business, you should consult with a lawyer who specializes in such matters to ensure that you are conducting the company legally and that it is legal in your region.
Is dropshipping worth it in 2020?
2020 has been the year of challenges, especially since the emergence of the COVID-19. How businesses operate has shifted with people no longer going to their places of work and forming social gatherings. As mentioned above, dropshipping is not a perfect and stress-free way to build an online business. It has pros and cons, all of which one should consider before resorting to this type of business. The truth is that to start any business; you require hard work, determination, and dedication. With careful planning, most of the challenges that come with dropshipping can be resolved so that they do not prevent you from building a business that thrives and is profitable.
Understanding the Supply Chain and Fulfillment involved in Dropshipping
The supply chain is a standard business term used to refer to the process and path that a product takes from the time it is made to the hands of the manufacturer and finally reach the customer.
Some supply chain experts insist that the supply chain of a product goes up to how the materials used in manufacturing the product have been mined.
However, in this guide, we will only discuss the three most applicable players that make up the dropshipping supply chain. These key players are manufacturers, wholesalers, and retailers. Let's look at them in detail.
Manufacturers
Manufacturers are the people who are responsible for creating products but do not sell the products directly to the public. After they have manufactured the products, they sell them in bulk form to wholesalers and retailers.
The advantage of buying a product directly from the manufacturer is that it is the cheapest way of acquiring products for resale. However, there is a minimum purchase requirement that you will have to meet to buy these products from the manufacturer.
You also need to stock and re-ship the products when selling to customers. This is why it is easier to buy a product directly from the wholesaler.
Wholesalers
Wholesalers are people or companies who buy products directly from the manufacturers. They slightly mark these products higher and sell them to the retailers. Retailers are then responsible for reselling these products to the general public.
If wholesalers also have purchasing minimum requirements, the requirements are relatively low compared to that of the manufacturers. Most wholesalers stock up the products in dozens, and even in hundreds, and they tend to operate in specific industries.
Most wholesalers already have existing business relationships with retailers, and when they get hold of goods, they send the products directly to the retailers.
Retailers
A retailer is responsible for selling products directly to the public at a marked up price.
Dropshipping is a service.
Many people think that dropshipping is a role when, in reality, it is a type of service. You might have noticed that a dropshipper is not among the key players in the dropshipping supply chain.
This is because the manufacturer, wholesaler, and retailer can all act as dropshippers. For instance, if a manufacturer is willing to ship its products directly to the customer, it is dropshipping. This is similar to the wholesaler and the retailer.
However, the retailer's price will not be as competitive as that of the wholesaler since it does not buy directly from the manufacturer. Many people assume that when one is a dropshipper, they will sell the goods at a wholesale price.
This means that a company has taken up the role of shipping the products directly to the customer on your behalf. To get the best product prices, you should ensure that you work directly with a legit wholesaler or manufacturer.
The order process involved in Dropshipping
Now that you are familiar with the key players in dropshipping, let is look at how a drop shipped order is processed.
To give an illustration, we will follow an order with a general store, phone outlet, or an online merchant that specializes in accessories for smartphones. The phone outlet dropships all its products directly from the wholesaler. In this case, below are the steps that the order process takes.
Step 1: customer places an order with the phone outlet
For instance, Mr. Allen needs a new phone case for his smartphone, and he puts his order via the phone outlet's online store. Once the order for the new case has been approved, there are a few things that happen;
Both Mr. Allen and the phone outlet will get a notification in their email of the new order that is automatically generated by the software used by the store. The email notification is likely to be identical.
The payment made by Mr. Allen is captured during the checkout process and will be automatically deposited into the phone outlet's account.
Step 2: The phone accessory outlet places its order with its supplier
Once the phone outlet store has received the email notification, it will be forwarded to the sales representative at the wholesale accessories shop.
At this point, the wholesale accessories have the phone outlet's credit card on file. It will then proceed to bill it for the wholesale price of the goods, inclusive of shipping fee and any other processing fee.
Some dropshippers prefer using the XML format, which is a standard format for inventory files, or the ability to place orders manually online. However, using email is the most common way to place orders that are universal and easy to use for any dropshipping suppliers.
Step 3: Wholesale accessories ships the order
For instance, if the item in question is in stock, and the wholesaler successfully charged the phone outlet's card, the wholesale accessories will be responsible for boxing up the order and sending it directly to the customer.
Although this shipment coms from the wholesale accessories, the phone outlet's name, and address will appear on the return address label, and the logo of the outlet will appear in the invoice and the packaging slip.
Once the shipment process has been finalized, the wholesale accessories will email an invoice and shipment tracking number to the phone outlet.
N/B: The turnaround time on dropshipped orders is always faster than anticipated.
The majority of the quality suppliers will be able to get an order pout of the door in a few hours.
It allows the merchants in this transaction to advertise same-day shipping inclusive of when they are using s a dropshipping supplier. You can learn more about everything you need to know about ePacket and dropshipping.
Dropshippers are Invisible
Even though a dropshipper has a critical role in the ordering and fulfillment process of an order, they are entirely invisible to the end customer.
When the client or customer receives the package, only the phone outlet's return address and the logo will be available on the shipment.
For instance, assuming that Mr. Allen receives the wrong case, he will contact the phone outlet through the available address on the shipment.
The phone outlets will then coordinate with the wholesale accessories behind the scenes to get the right item and send it to the customer.
To the end customer, the dropshipping wholesaler does not exist. The sole responsibility of the dropshipping wholesaler is to stock up the required products and ship them.
All the other responsibilities, such as marketing, web development, and customer service, are the sole responsibility of the merchant.
How to find and work with reliable dropshipping suppliers and wholesalers
This is the most challenging task for any online business. Building trust with different suppliers and wholesalers is essential in ensuring that both the buyer and the seller of the product benefit at the end of the day.
However, before searching for suppliers, you need to know the difference between legit wholesale suppliers and retail stores, posing as wholesale suppliers.
As discussed above, genuine and legit wholesalers buy their goods directly from the manufacturers and offer the products at a significantly better price.
How to spot fake dropshipping wholesalers
Spotting the fake wholesalers is very important since you know who to trust and who cannot trust with your business.
You are likely to come across many counterfeit wholesalers, depending on where you have based your search.
Legit wholesalers tend to be traditionally poor at marketing, and locating them is very difficult. This makes you prone to coming across non-genuine wholesalers, who are usually middlemen.
They will frequently appear in your searches, and that is why you should be cautious with every step you take. Below are some tactics that will help you determine when a wholesaler is not genuine.
They keep asking for fees. Fake wholesalers want ongoing costs. They tend to charge you every month to do business with them or order from them.
If a supplier keeps asking for membership fees or renewal of membership fees, likely, they are not legitimate.
In this case, it is essential to put a difference between suppliers and the suppliers' directories.
In this case, the supplier directories are directories of all the wholesale suppliers categorized by the market of the product type and thoroughly screened to ensure that the suppliers are not fake.
However, most supplier directories will charge a fee, either one time or ongoing, and this does not mean that the directory itself is illegitimate.
As discussed above, we know that retailers are the ones who sell products directly to the general public. If you happen to encounter a wholesaler who sells to the public, then the chances are high that he is not legit.
To get accurate wholesale pricing, you will first need to apply for a wholesale account and prove that you are operating a legal business.
It is at this point that you will be approved before placing your first order.
Anyone who is claiming to be a wholesale supplier, offering goods to the public at wholesale prices, is just a retailer offering products at increased rates.
Some of the legit dropshipping fees that you are likely to encounter in a dropshipping business include the following.
Pre-order fees are fees charged by many dropshippers and can range from $2 to $5 and more.
This depends on the size and how complex the items being shipped are.
This is the standard rate since the cost of packaging and shipping individual orders is relatively higher than when orders are shipped in bulk.
Some wholesalers have a minimum order size. This is the minimum orders that you have to purchase for your first order.
It is done for active filtering of window-shopping merchants who will end up wasting your time with questions and not maybe purchase small orders that will not turn out to be helpful to the business.
If you are into dropshipping, these window-shopping merchants can cause some complications. For instance, what can you do if a supplier has a minimum order of $500, and your average order size is around $100?
Trust me; you do not want to pre-order $500 of the product to get the privilege of opening a dropshipping account.
What you can do in this situation is to offer to pre-pay the supplier the $500. This is done to build credit with them and to apply against your dropshipping orders.
Doing the above allows you to meet the supplier's minimum purchase requirement since you are committing to buy at least $500 of the product. You do not have to place a single large order without having any corresponding customer orders.
Finding wholesale suppliers
Getting hold of the best and reliable wholesaler supplier is very challenging, especially since almost all eCommerce businesses dropship.
In addition to that, now that you know how to spot a fake wholesaler, you can start your search for suppliers.
There are different strategies that you can use to contact your supplier, and some are more effective than others.
Below are some of the effective methods, listed in order of preference and effectiveness with the favorite method of finding suppliers listed as the first.
Contact the Manufacturer
This is the most appropriate way to locate a legit wholesale supplier. Suppose you have an idea of the products that you want to dropship, then you can directly call the manufacturer and request a list of the wholesale distributors.
You can then proceed to contact these wholesalers and see if they dropship. Moreover, you can also inquire about setting up an account.
Most wholesalers are known to carry products from a variety of manufacturers. Using this strategy allows you to quickly source a selection of products within the category that you are exploring.
After you have made calls to the different leading manufacturers, you will be able to identify the leading wholesaler.
Use Oberlo
Oberlo is an app connected to Shopify and is used to easily import products from the supplier directly into the Shopify store. Then you can ship the product directly to your customer.
Features:
Product customization.
Imports products form the suppliers
Automates prices of products
Fulfills orders automatically.
Provides auto-updates for inventory and price.
Search using Google
Google is mostly used in conducting searches, and it may seem obvious that you can use google t find high-quality suppliers. However, there are a few rules that you have to keep in mind, and they include the following;
Search extensively. You have to search thoroughly on the wholesaler. This is because wholesalers are not good at marketing and promotion, as well as they do not come to the top of "wholesale suppliers for product x" search. You will come across different search results, and the wholesaler's website will probably be listed below.
Do not judge by their website. It is common to find a wholesaler with a poorly designed website. Well, this should not be your basis for judgment since many legit wholesalers have a poor looking website. Do not let the poorly designed website scare you from getting what you came for.
Incorporate the use of keyword modifiers. Keywords give you access to different sites. The truth is that wholesalers are not doing enough SEO to ensure that you find their websites. This is why you need to try out some various search queries. Instead of focusing on "product wholesalers," you can also use other terms such as "distributors," "warehouse," "resellers," and even "suppliers."
Order from your competition
If finding a new supplier is challenging, you can always use the old order from the competition trick. This works in that you find a competitor that you think is dropshipping, and place a small order with it.
After you have received the package, you can google the return address to determine who the original supplier of the product was. In most cases, you will find that this supplier is one that you can contact.
Attend a trade show
A trade show is the only place that you will connect with all the major wholesalers and manufacturers in the category.
This is the best way you can make contacts with the manufacturers and suppliers and research all your products in one spot.
However, this trick only works if you have selected your category and the product.
But if you have enough funds and time, attend the trade show so that you can familiarize yourself with the major suppliers and manufacturers in the market.
Directories
The main question that people who aspire to be online business entrepreneurs ask is whether they should pay for the supplier directory.
A supplier directory is like a book that contains different suppliers and is organized by the respective markets, niche, or product.
In addition to that, many directories may resort to protective measures, which include scorning to ensure that the suppliers that are listed in the directory are genuine wholesalers.
Most of the supplier directories are run by for-profit companies to pay a fee to have access to the directory.
Membership directories are beneficial, especially since they enable one to brainstorm different ideas. However, they are by no means necessary.
This is because if you already know the product or the category of products you want to sell, then you are in a position to find some of the major suppliers in the market with a little digging and use the techniques discussed above.
If you start your dropshipping business, you are likely not to use the directory unless you want to find a different supplier for the other products.
Supplier directories are essential since they are convenient to quickly search for a large number of suppliers in one place. Furthermore, you can brainstorm ideas for products to sell or determine the categories to enter.
If you are also running out of time and are willing to spend some cash, directories come in handy.
Different supplier directories are used in businesses. This guide has listed some of the most-well known directories that are online.
This is to give you various options to choose from and select the directory that works best.
Worldwide Brands
This directory has been in place for the longest time possible. It advertises that it only consists of suppliers that meet a single set of guidelines.
This is to ensure that you are dealing with legitimate and quality wholesalers.
This directory has proved useful, especially in finding real wholesalers and in brainstorming different product categories.
This directory consists of a vast collection of legit wholesalers.
If you want lifetime access to the directory and you are comfortable with larger one-time payments, then this is the best directory to go with.
Quick Stats:
This directory was established in 1999.
It consists of thousands of wholesalers, making your search worthwhile.
It has over 10 million products. The one-time price is $299. You do not have to pay anything again after paying once.
SaleHoo
This supplier directory lists more than 8,000 purchases made in bulk and dropshipping suppliers. It also seems to cater to merchants on eBay and Amazon.
One of the most compelling values about this directory is its annual price of $67 and includes a 60-day money-back guarantee.
This is the best directory to go with if you are not straining to pay the yearly membership, and you only need to temporarily use the directory.
Quick stats:
This directory was established in 2005.
It has an annual price of $67.
It contains over 8,000 suppliers.
Doba
This directory service integrates with other dropshippers, allowing you to place orders with multiple warehouses using a central interface.
The centralized system offers more convenience and has a price of $60 per month. This fee is relatively high compared to other prices.
Quick stats:
It was established in 2002
Has a total of 165 suppliers
Pricing is $60 every month.
It has over 1.5 million products.
Before you contact supplier
You can perform a cross-reference check, but before you start contacting the suppliers, you can do the following.
You need to be legal, and to do this, you need to be conducting a legitimate business/
Understand that you appear, and if you are going to launch a new business, you need to know that the other suppliers will not go out of their way to get your going.
Don't be afraid of the phone. Many people fear to take the phone and making a call. Emails may work correctly, but when you pick up the phone to inquire about something directly, you are likely to get a quick response.
How to find suitable dropshipping suppliers
All suppliers are created equally, but there are some tricks that other suppliers use to distinguish them from the rest.
Good dropshipping suppliers tend to have the following attributes.
Expert staff and industry focus. Most rated suppliers have sales-representatives who know what they are doing and are familiar with the product industry.
Good suppliers also have dedicated support representatives. They are responsible for handling different questions and responding to feedback from customers.
Good suppliers are also those who have heavily invested in technology.
Good dropshipping suppliers are also able to take orders through email. This makes this process time-saving.
It is centrally located. A centrally located dropshipper can ship orders faster to different parts of the country.
An excellent dropshipping supplier is also organized and efficient. You can determine this by seeing how they handle their orders, how quickly they ship items out, and the quality of packaging when the item arrives.
There are two main ways of payment that most suppliers expect you to use.
Credit Card
Most suppliers expect you to make payments using a credit card. A credit card is still the primary payment option even after you have established a thriving business.
Credit cards are convenient to use and fast, too, since you do not have to write checks regularly.
Using a credit card also gives an added advantage in that you also get reward points that may be of use later.
Furthermore, since you are buying a product that the client has already paid for on your website, it is easy to rack up the purchases through the credit card without using any money from your pocket.
Net Terms
This is another payment option that suppliers accept. 'Net terms" on invoice means that you have a specified number of days to pay the supplier for the goods purchased.
For instance, if you have "net 30" terms, you have a period of 30 days from the purchase date to pay your supplier for the goods purchased.
Usually, the supplier makes you provide credit references before they offer you net payment terms because it is excellently loaning you money.
This is a common and secure way of transacting. Therefore, do not be alarmed if you have to provide documentation when paying on net terms.
Small Request
Did you enjoy this post? Kindly share it with your friends. Especially, the ones you believe really need this information.
Sharing this information with others can make a huge difference. You may ask why?
Well, the truth is, my main aim is to provide the best information pertaining to drop shipping for both beginners and experienced dropshippers.
And I plan to continue doing so for as long as I can.
I would also like to thank those who support the work I do through reading my content and sharing.
Trust me, when you take your time and share it will help a lot not only for me, but also other people who may really be in need of this information.
Here are some great suggestions:
Pin it
Share it on another blog
Share on Facebook (Share it with friends and even on Facebook groups)
Tweet it
Stumble it
This will only take a few seconds of your time and I would really appreciate.
I appreciate you a lot. Thank you!
Join my Shopify dropshipping group mastermind and follow my blog to learn more about Shopify tips, dropshipping guides, dropshipping tricks and checklists, and e-commerce in general.
If you enjoyed and learned something from this post, you can get updates from me, free of charge!
I send out email newsletters about new posts published on the blog, tips, and tricks to help you grow your dropshipping business, as well as new YouTube videos to give you more insights about the e-commerce market, and much more.
If you enjoyed reading this Dropshipping Companies guide,you can as well join my facebook group.
Click The Image To Join My Facebook Mastermind Group