40 Best Products To Sell On Dropshipping Stores
There is no best product to sell in dropshipping stores; each month, product dynamics change based on the season, offers, and the current market trend.
So it's hectic finding the number 1 dropshipping item to sell if you are not open-minded to try to tap into different niches and categories.
In this post, we will recommend the best products to sell on dropshipping stores based on your niche, the problem you are solving, your target audience, and why.
The dropshippers who make the most money with their stores tend to sell problem-solving products with passionate audiences and low competition.
Your drop shipping business may be profitable and scale faster with the right product or niche.
Whether new to the dropshipping business or a seasoned expert, choosing the right product to sell requires discipline, research, and spying on one's competition.
Most newbies want to dropship any shiny object they think would sell or that captures their interest.
However, if they choose this route, they end up closing stores and incurring losses.
Passion and interest don't sell, so when starting a successful dropshipping store, we usually choose items based on market demand, season, and longevity.
Table of Contents
Sell Apparel & Footwear
Apparel and footwear are projected to reach a $ 2 trillion market value by 2026, up from $ 1.5 trillion last year.
Apparel and footwear is a huge niche with millions of products.
Any dropshipper would be wise to tap into this niche and, most importantly, choose a unique product or sub-niche.
Marketplaces like Aliexpress or Temu are doing big numbers selling trendy clothes, kids' wear, women's tops, and others; this is a clear proof of concept to tap into this niche.
You must find a selling dropshipping product in the apparel or footwear niche. You can use Google Trends to see what's hot or a paid product tool like Nichescraper, which has thousands of handpicked products for dropshippers.
You can take your time and browse through some sub-niches that fall under apparel on either Aluexpress or Alibaba
Dresses
Hoodies
T-shirts
Tank tops
Golf polos
Flannel shirts
Pullover hoodies
Bodysuits
Sundresses
Jeans
Loafers
Sweatpants
Leggings
Cargo shorts
Before selling apparel, consider the product quality, shipping time, and refund policy.
Asian sizes differ from U.S., U.K., or Canadian sizes, so if you want to dropship clothes to the U.S. 
I recommend using Trendsi, a US-based dropshipping platform specializing in women's fashion. Trendsi ships within 2-8 days.
Health & Beauty
The health and Beauty Industry is projected to hit over $550 Market value globally by 2026.
People want to look presentable, in good health, and feel their best
Personal care products, cosmetics, and hair care products are trendy and easily brandable for businesses that want to do white labeling.

If you go the health and beauty route and focus on selling organic, natural, and eco-friendly products, most consumers are moving toward these.
The current hot products in health, personal care, and beauty niche include:
Electric toothbrushes
Beard grooming kits
Scalp massagers
Hand soaps
Hand sanitizers
Acne treatment gels
Bamboo toothbrushes
Water flossers
Acne foaming washes
Vitamin C serums
Sunscreens
Pimple patches
Lip masks
Face masks
Jade rollers
Hydrating eye gels
Kitchen and Dining Products
Kitchenware and dining products are on the rise as from last 2 years.
Households seek unique kitchen products to help simplify cooking and meal preparations.
Many buyers of kitchen appliances and tools are willing to spend extra money to keep their kitchens neat and in order or to save time and hassle while preparing their favorite meals.
Many unique kitchen gadgets make work in the kitchen easier or encourage users to prepare meals and eat at home while saving money on dining out.
Therefore, to start selling the best kitchen products on your dropshipping store, you should consider the following products:
Latte mixes
Bento-style lunch boxes
Shaker bottles for protein shakes
Coffee pods
Water filters
Reusable water bottles
Stainless steel tumblers
Kitchen scales
Electric kettles
Portable blenders
Air fryers
Baby Products
Parenthood is a blessing and enjoyable, but we can't deny that it's also expensive.
Baby essentials cost money and are necessary, so parents need to have an unlimited supply of diapers, baby wipes, toys, and swaddles.
Baby products are projected to hit $90 billion in 2026, making it an ever-growing niche and presenting any dropshipping company with a beautiful opportunity to tap into it.
The baby products attract friends and family who want to gift newborn parents or new parents looking for products for their babies.
You must focus on getting high-quality baby products; they must pass safety measures built for longevity.
Some toys are banned, and others are discontinued due to their small sizes, which are choking hazards.
. The leading baby products to sell include:
Diapers
Baby healing ointments
Baby bottles
Baby bottle sterilizers
Sponge bottle brushes
Water-based wipes
Pacifiers
Bibs
Personalized baby blankets
Custom onesies
Baby carriers
Booster seats
Strollers
Stroller fans
No-touch forehead thermometers
Pet Products
Pet lovers and owners will do anything to pamper their pets and give them the best pet toys or products on the Market.
How many times have you seen pets on backpacks or planes?
Well, their owners will this out any amount to have their furry friends travel, healthy and lively.
The pet industry is vast, and there is a demand for pet products, so you must start selling pet products in your dropshipping store.
You can also list collars, pet clothes, treats, or carriers.
The Pet industry is valued at $5Bullion Market and is still growing.
This niche is perfect for dropshipping because most pet owners and lovers are loyal customers and stick to one brand, mainly if the product is of the highest quality and does not cause allergies to their furry friends.
There are thousands of pet products to choose from. To find what you want, you can browse the pet products section on Amazon, Aliexpress, or eBay.
You can also choose from these sub-niches:
Food bowls
Cat litters
Odor eliminators
Pet clothing
Collars
Harnesses
Dog poop bags
Pee pads
Dry dog food
Dog beds
Dog crates
Dog treats
Dog chew toys
Pet hair removers
Dog travel bags
Treat dispensers
Pet grooming supplies
Automatic feeders
Rawhide kabobs
Probiotic chews
Home Decor
Because of the pandemic, this niche boomed as most people stayed indoors, idle and bored, and resorted to changing the look and feel of their homes.
Homeowners will likely spend $900.5 billion on home improvement and decor alone by 2027.
Furnishing and home decor products are moving swiftly and worth every time to sell on your dropshipping store.
January and July spikes up in the sale of products related to home decor and general furnishing; customers are looking for products that give them the freedom to improve their homes and make them cozy, comfortable, and beautiful. Hence, your focus should lean towards such products.
The leading home decor and furnishings to sell include:
Bedding
Microfiber bed sheets
Throw pillows
Satin pillowcases
Rugs
Curtains
Shower curtain liners
Laundry baskets
Picture frames
3D wall art
Ceramic vases
Sofa covers
Wall and table clocks
Smart speakers
Candles
Christmas Decor
Office Products
Remote work has increased since the pandemic hit; more people are working from home than ever before.
Companies have resorted to having their employees work remotely from home even after the pandemic, leading to higher demand for office products.
The office products industry makes a whopping $ 252 billion in sales annually, which makes this niche luxurious and worth exploring for your Shopify dropshipping store.
Many institutions and education centers would love to place bulk office product orders and are likely to turn into returned customers if you sell high-quality and unique office products in your dropshipping store.
The leading office products to sell include:
Desk mats
Day planners
Permanent markers
Dry-erase markers
Whiteboard erasers
Staples
Lamps
Noise-canceling headphones
File folders
Wireless keyboards
Mousepads
Laptop stands
Printing papers
Ink cartridges
Heavy-duty packaging tapes
Sticky notes
Pencils
Mechanical pencils
Multicolor pens
Gel pens
Home Improvements & Equipments (tools)
Any tool that allows the homeowner to beautify or improve their living state is a no-brainer; it's a hot-selling product for any dropshipping store.
There is a steady demand for home improvement tools, products, or equipment for homeowners who want to do the dirty work themselves and save thousands of dollars by paying companies to help them improve their homes.
Like home decor, the pandemic significantly increased the demand for home improvement products; despite the decline, these remain high in demand.
Here are some of the best home improvement products you can focus your dropshipping store towards;
Step ladders
Cordless electric drills
Electrician scissors
Digital micrometers
Plastic welders
Silicone drain protectors
Shelves
Air purifiers
Carbon monoxide detectors
Video doorbells
Aromatherapy diffusers
Hanging wall hooks
Security cameras
Magnetic screen doors
Car Accessories
The car industry is green and growing. Its value is projected to exceed $ 1 trillion in 2028, so selling car accessories could be the best decision for your dropshipping store.
There are thousands of car accessories products on major marketplaces like Aliexpress, Amazon, and eBay, and one can never go wrong selling to these passionate car owners.
Car ownership is no longer a luxury but a necessity. As long as more cars hit the roads, the demand for car accessories will increase.
If you sell car accessories on your dropshipping stores, install a review app on your Shopify store to encourage customer reviews.
These reviews act as social proof and increase sales.
These are some of the best car accessories you can include in your dropshipping store:
Wiper blades
Car seat gap fillers
Parking sensors
Phone holders
Leather conditioners
Air fresheners
Car trash cans
Seat covers
Floor mats
Steering wheel covers
Window shades
Smartphone Accessories
As of 2023, there are over 7 billion smartphone holders worldwide. A new Android or IOS phone is launched every year.
Selling smartphone accessories is ideal for any dropshipper who wants to make quick sales, and there has been high demand and steady growth for the past 5 years.
If you choose this niche, you can explore numerous opportunities, such as wireless chargers, portable earphones, and smartphone cases.
Increasing your conversions, selling products in bundles, and offering pre and post-sales on the product page or checkout is more critical.
You can combine wireless iPhone charges with the latest iPhone protectors and cases:
Charging cables
Phone tripods
Selfie sticks
Screen protectors
Wireless headphones
Ring lights
Portable green screens
Phone mounts
Phone cases
Portable chargers
Wireless charging stations
Computer Accessories and Tablet Products
It's estimated that more than 98% Of U.S households own computers or personal laptops.
Selling computer accessories is tricky because you must ensure the product you select to sell is of the highest quality.
These are some of the products you can sell on your dropshipping store;
Webcams
S.S.D. adapters
Powerline network adapters
Wireless routers
Memory cards
Card readers
Modems
Monitor holders
Digital tablet
How To Find the Best Dropshipping Products To Sell on Your Store
Finding the best dropshipping products can be a daunting task that requires time and thorough research, but there are many ways to help find hot-selling products.
You can decide to use the organic methods or paid options.
I recommend using Niche Scraper, a product-hunting tool designed for drop shippers looking for unique products for your dropshipping stores.
Conclusion:
Dropshipping businesses are one of the best ways, if not the most straightforward method, to make money online from home.
You must browse different programs if you are looking for the best products to sell in your dropshipping stores.
Comment below if you have any questions regarding the best products to sell in dropshipping stores.
Small Request
Kindly share it with your friends. Especially the ones you believe need this information. Sign Up Now and Get your first 3 months for only $1 monthly.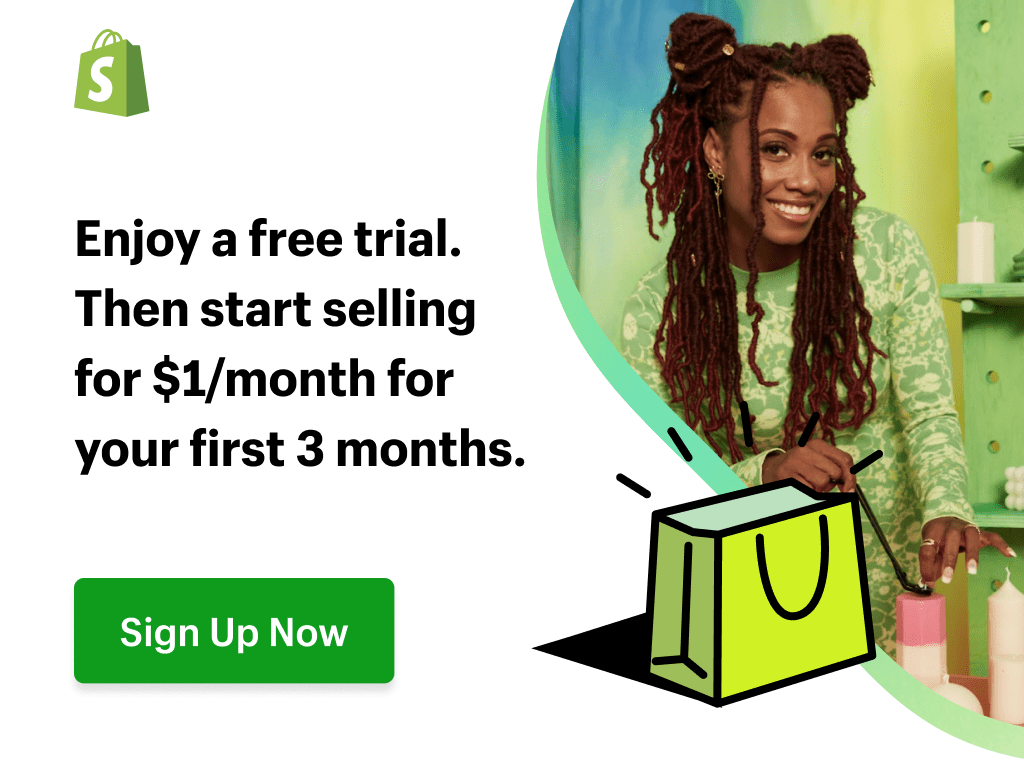 Sharing this information with others can make a huge difference. You may ask why.
Well, the truth is, my main aim is to provide the best information about drop shipping for both beginners and experienced dropshippers.
And I plan to continue doing so for as long as I can.
I would also like to thank those who support my work by reading and sharing my content.
Trust me, when you take your time to share, it will greatly help me and others who need this information.
Here are some great suggestions:
Pin it
Share it on another blog.
Share on Facebook (Share it with friends and even on Facebook groups)
Tweet it
Stumble it
This will only take a few seconds of your time, and I would appreciate it.
I appreciate you a lot. Thank you!
Join my Shopify dropshipping group mastermind and follow my blog to learn more about Shopify tips, dropshipping guides, tricks and checklists, and e-commerce in general.
If you enjoyed and learned something from this post, you can get me updates for free!
I send out email newsletters about new blog posts, tips, and tricks to help you grow your dropshipping business, new YouTube videos to give you more insights into the e-commerce market, and much more.
If you enjoyed reading this, you could also join my Facebook group. Thank you for reading how to make money dropshipping online from the comfort of your home.
Click here to Join My Facebook Mastermind Group