How To Import Products From Aliexpress To Shopify
If you have been wondering how to import products from aliexpress to Shopify to simplify your dropshipping business, this guide will help you navigate that.
Adding products to your Shopify store is a vital step to start selling online. It is important to note that the products you intend to add to your store align with your dropshipping niche.
To import products from Aliexpress to Shopify, you must first create a product collection where their products will be featured after tagging.
Dsers dropshipping app integrates with Shopify and links it directly to the aliexpress marketplace, making improving products from aliexpress to Shopify easy and seamless.
By the end of this guide, you will be able to import products into Shopify and tag and edit them.
Table of Contents
To import products using the Dsers app, you can:
So, How do you import products from Aliexpress to Shopify?
Install the Dsers app; open the Dsers app in your store apps. Install the Dsers chrome extension, go to aliexpress, search product, and click import to Dsers.
You can sign up on Shopify today if you still need an account. Shopify offers $1 per month for the next 3 months, which implies that at the end of the 3 months, you will have spent only $3 instead of their regular plans, which start from $32 and above, depending on your store location.
Head over to your Shopify app store, search and install the Dsers app, and ensure your details and store information are correct. 
Open the Dsers app in your store apps section. The dashboard is clean and neat for any beginner to understand its user interface.
You can import products from Aliexpress to Shopify using two methods.
Dsers Chrome Extension Installation
Chrome extension or using the dashboard: I chose the Dsers Chrome extension since using the Dsers dashboard requires copying and pasting product links each time you want to import products to your store.
On the other hand, if you go to Google Chrome, search for the Dsers Chrome extension, and install it on your browser, you will import products within one click without the copying and pasting product URL route.
Dsersc Chrome extension it is.
Go to aliexpress.com and search for a product.
You already have a niche idea or product to import from aliexpress to your Shopify store.
If you need help finding hot-selling dropshipping products, read this guide to help you land your profitable untapped niche.
On your aliexpress feeds, right above the slider image, enter your product name in the search bar.
A list of products will pop up; you can choose the one that appeals to your eyes or the one with data-proven statistics like high ratings, good feedback scores, and good sales volume.
At the bottom, you will see an orange icon with the writing 'Add to Dsers'; when clicked, the product will be imported from aliexpress to the Shopify store within seconds.
Open the Dsers app from your Shopify dashboard.
Now that you've successfully imported the product from aliexpress, it's time to access it on your Shopify store.
You are asking yourself, how will I do it?
Don't worry.
I got your back!
Import list
With your mouse, head over to your Shopify store and open the app section; again, choose the Dsers app; it will open its dashboard.
To locate the products you just imported from Aliexress to Shopify, click and open the import list tab, which should indicate the number of products in that folder without opening it.
So if you had imported 10 products, the number indicated should reflect the same.
You will see your imported product sitting pretty in your import list.
It's time to make it shine by editing its name and removing any Chinese elements that might have emigrated with it to your store.
You can also write your product description and optimize the product page.
Please take the opportunity to edit;
Product variants,
Prices,
Product images (remove branding)
Ensure the product is tagged in the proper collection to show in the right place on your storefront.
When you are done with the primary product editing on your import list, review and push the product to the store, but right before you do this, ensure you select sell products in the online store and sell even if it's out of stock.
Then, push the product to your store.
Read Also: Does Shop Pay Check Credit?
My Product List
Right below the important lies the My Product List tab. Every product left from the import list tab comes straight to my Product list tab, which shows all the products you edited, added new descriptions, revised prices, and are ready to sell.
Products under my products tab are live products on your Shopify storefront, which means customers can place orders and get the products shipped to their respective countries.
So, to answer your question,' How do I import products from AliExpress?'
Some prefer doing it manually, which may take ages and be time-consuming at the same time.
Importing products from Aliexpress to Shopify requires copying the product title, description, and images. You will then head to your Shopify products section and select Adding a New Product.
You will have an empty product name, a product description section, and an option to set your product prices manually and attach product images.
So, if you have like 100 products to add to your Shopify store from Aliexpress and spend an average of 20 minutes on each, you will spend hours completing all the products.
Doing this with a click import option on the Dsers Chrome extension is much better and saves time.
Conclusion on how to Import Products from Aliexpress To Shopify
When I started using Shopify years back or doing a dropshipping journey, we used an Oberlo Dropshipping app, which Shopify later acquired.
Now that Oberlo's alternative is here, Dsers does a similar thing as Oberlo. So, instead of wasting time manually adding products to Shopify, you can see how much time this app will save you.
Now, because of Dsers, you can add products from AliExpress to Shopify without Oberlo and still achieve even better work quality than expected.
But still, if you plan to sell your products, you are not using ALiexpress as your primary supplier, so looking for alternatives that work best with the platform you intend to use and are linked to makes sense.
Adding products to Shopify manually is also a choice if you sell them and do not drop-ship them from any platform.
Apart from Dsers, many apps on Shopify app stores could help import products from aliexpress to the Shopify store; the only difference is that most apps have many bugs and bad reviews.
As a beginner, you can install different apps to help you see which one serves you best and is efficient based on your niche.
If you have any questions about adding product products to your Shopify store, please let me know in the comment section below.
Small Request
Kindly share it with your friends. Especially the ones you believe need this information. Sign Up Now and Get your first 3 months for only $1 monthly.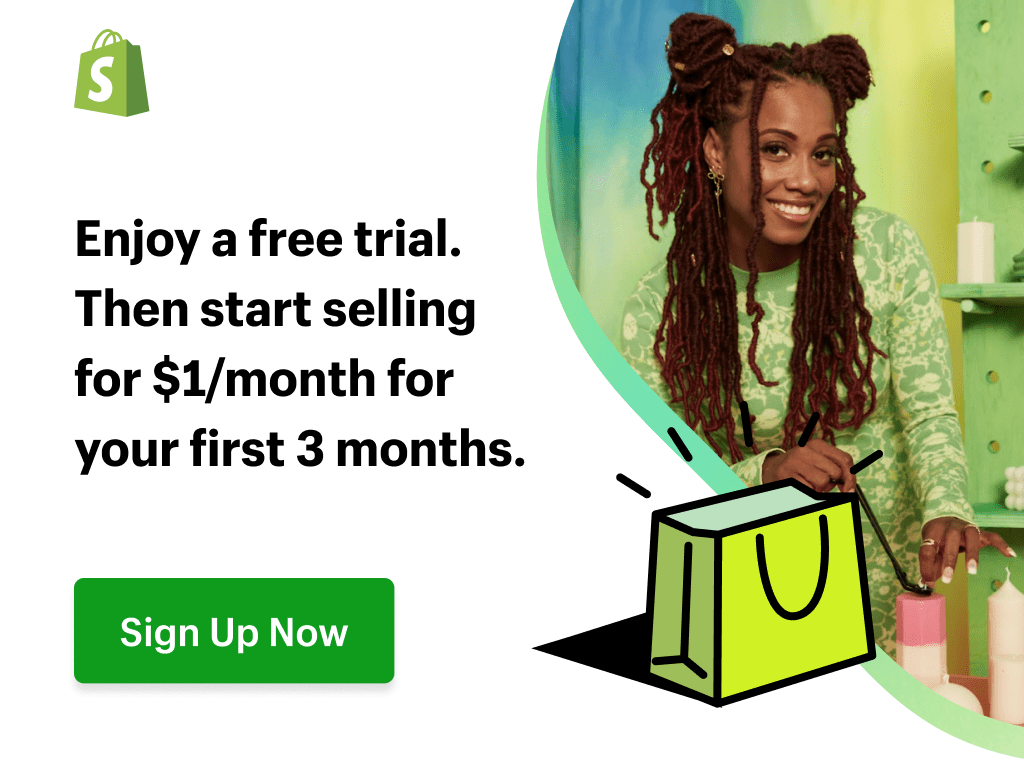 Sharing this information with others can make a huge difference. You may ask why.
Well, the truth is, my main aim is to provide the best information about drop shipping for both beginners and experienced dropshippers.
And I plan to continue doing so for as long as I can.
I would also like to thank those who support my work by reading and sharing my content.
Trust me, when you take your time to share, it will greatly help me and others who need this information.
Here are some great suggestions:
Pin it
Share it on another blog.
Share on Facebook (Share it with friends and even on Facebook groups)
Tweet it
Stumble it
This will only take a few seconds of your time, and I would appreciate it.
I appreciate you a lot. Thank you!
Join my Shopify dropshipping group mastermind and follow my blog to learn more about Shopify tips, dropshipping guides, tricks and checklists, and e-commerce in general.
If you enjoyed and learned something from this post, you can get me updates for free!
I send out email newsletters about new blog posts, tips, and tricks to help you grow your dropshipping business, new YouTube videos to give you more insights into the e-commerce market, and much more.
If you enjoyed reading this, you could also join my Facebook group. Thank you for reading how to make money dropshipping online from the comfort of your home.
Click here to Join My Facebook Mastermind Group