How To Dropship Clothes To The US Within 2-7 Days
Starting an online boutique or an offline brick-and-mortar fashion brand in the US is somewhat challenging, especially if your Dropshipping supplier is unreliable or provides poor quality products and poor communication due to a language barrier; the good news is you can now dropship clothes for women to the US market and have the products shipped to your respective customers within 2- 7 days.
Table of Contents
Why Dropship clothes?
In the recent 2 years, ecommerce revenue of fashion-related products, e.g., women's clothes and kids' wear, shot to USD 163 Billion, according to Statista.
It's projected to hit USD 1.94 trillion in the coming 3 years. Selling clothes is growing and thriving, hence the need to drop ship clothes to tap into this ever-growing revenue.
They say clothes and food niches are ever hot, more so if you are dropshipping women's clothes; women love fashion and will dress to the latest in the market; they will go to the extreme to be innovative and retain their image.
The fashion market continues growing every year, and one can not fall short of customers as long as you keep adding new products or apparel collections to the existing niche in your store.
There are many reasons why you should dropship clothes to the US market:
Fashion is a demanding landscaper: You can niche down to women's underwear, sweaters, or kids' wear so that your store can stand out from the thousands of ecommerce stores selling clothes in the same niche. Your store can specify to selling high-quality cotton clothes.
Marketing clothes is easier than running paid ads for other products in the dropshipping niche, e.g., Electronics.
You can easily integrate review apps to request your customers to leave genuine reviews, which are used as social proof to convert more customers.
You stand a chance to find reliable dropshipping suppliers who shop products to the United States within 2-8 days and are US-based, like Trendsi.
If you are dropshipping clothes, add upsells and cross-sell other similar products in the same collection.
Choosing your clothing niche
There are hundreds of products and categories under the fashion niche or clothes, from men to women, both tops and the kid's collections, all under fashion.
Choosing a niche where you want to start your dropshipping business is essential.
You want to head to the Shopify app store, search, and install a free fashion dropshipping app, Trendsi.
What is Trendsi?
Trendsi is a Shopify Fashion dropshiping app that provides high-quality women's fashion products and ships within 2-8 days.
Trendsi is a US-based dropshipping supplier with a good reputation in terms of shipping and product quality, and their customer service tops it all.
On Trendsi, you will find hot-selling clothes readily available to be added to your Shopify store.
Trendsi offers the best dropshipping solutions for stores that want to dropship clothes or fashion-related products within the US market.
You can browse their new and added hot sellers or the kid's section.
Trendsi is a free use app with 24/7 customer support. Instead of using Aliexpress for your clothes dropshipping business, which then means high rates of discounts, chargeback, and delayed shipping of about 21-45 days.
It would be best if you had a dropshipping supplier based in the US who can then ship your clothes to the customer within a few working days, as you plan to start your dropshipping business or brick-and-mortar fashion brand in the US.
Remember that you are about to compete with Amazon Prime, which ships within 24-48 hours, hence the need to have a reliable fashion supplier in the US.
Trendsi Features that Aliexpress Lacks
We all started from Aliexpress but closed many stores due to language barriers, product quality, and size differences, especially if you are targeting the US market.
The products on aliexpress are in default Asian sizes; apart from the measures, shipping products to customers takes forever, even if you use Epacket delivery or the supplier courier.
You can access premium products with outstanding qualities and professional photos regarding trends.
Enjoy Variety and product quality: Trendsi only sources products from brands and manufacturers vetted, and due diligence is undertaken.
Products are shipped from the US with free returns with a delivery estimation of 2-10 working days.
No Upfront Inventory Cost Required: you only pay after you make a sale. There is no need for upfront inventory. 
Read Also: How To Open An LLC For Non-US Residents
Trendsi is free to use with no monthly fees, helps businesses maximize their profit margins, and offers relief for start-ups that save on overhead costs and expenses.
There are no membership subscriptions or hidden fees apart from the product cost and the shipping fee that varies from product to product.
It is ideal for both start-ups who are low on budget and want to avoid ending with unsold inventory or handling product packaging and shipping.
Trendsi offers Customized Invoices, Packaging, and White Labels.
Suppose you want your product package to be customized. In that case, Trendsi provides customizations geared towards strengthening your brands and helping in scaling.
Trendsi offers an all-in-one solution for your dropshipping business, with a reliable supply chain and streamlined product sourcing processing, logistics, and manufacturing.
Trendsi has no MOQ ( Minimum Order Quantity and offers a product database of over 100,000 high-quality and unique fashion products.
They offer an Open-pack policy.
Besides branded invoices, Trendsi has an open-pack policy allowing merchants to use their store brand for dropshipping clothes.
You can customize your packaging invoices and use your brand identity theme on any product you want to dropship from Trendsi.
Fast and hassle-free shipping within the US
What has resulted in many stores that dropship clothes closing down or pausing operation is long waiting shipping periods and unreliable fulfillment.
Most stores relying on Aliexpress suppliers or private suppliers could have done better with their 21-60 days shipping delivery to the US.
Trendsi stands out because they ship faster, within 2- days, and they have a warehouse with products ready to ship in the US From their Base in Utah.
Unlike Overseas shipping methods, which don't guarantee untampered products, your products will reach your customer in time without damage.
Suppose the product you are selling is sourced by Trendsi globally. In that case, the delivery to the customer in the US will take approximately 5-10 working days, unlike when the item is produced locally in the US, which arrives within 2-7 business days.
Trendsi shipping cost starts as low as $3.99 depending on the nature of the product and how it's sourced.
Suppose the podcast has any issues, and the customer wants to return it. In that case, they can do so within 7 days of delivery.
Still, like any other supplier, Trendsi will only accept returns if the product has its tags attached, has not been worn, and is in its clear garment packaging with the respective SKU Label intact.
Access to A Wide Product Catalog with a Good Profit Margin
Trendsi not only has a wide product selection but unique and of the highest quality source with the customer in mind.
They have the best women's clothing gathered from the best suppliers, who are then vetted before being given access to list their products on Trendsi.
When using Trendsi for dropshipping clothes, store owners have the freedom to be on top of their game as they also have access to the latest fashion trends.
If you plan to dropship clothes with Trendsi, prepare for good profit margins from their product catalog.
A product on Trendsi may cost around $13.65 depending on the product categories since they have many varieties, from women's apparel to kids' clothes.
The same product can be sold for around $27. 
The suggested selling price alone is attractive and indicates a better profit margin of 40-50% for your dropshipping business using Trendsi.
Conclusion
Trendsi dropshipping supplier has changed how one can dropship clothes to the US without delays or poor product quality.
It's, therefore, an all-in-one solution for any store owner who wants to sell clothes targetting the US market.
Trendsi sources their products globally and globally with a quick turnaround shipping time compared to other trendsi alternatives that only promise but don't deliver as per Trendsi based on customer reviews.
Trendsi's product catalog and inventory are consistently updated with the latest trends in the market or products based on seasons. There are no out-of-stock alerts with the Trendsi fashion dropshipping app.
Trendsi also integrates with popular commerce platforms like Shopify, one of today's leading e-commerce platforms.
Click the sign-up button to try Trendsi.

So, if you want to dropship clothes, for that matter women's clothes, to the US, well try Trendsi and share your experience with us in the comment section.
Small Request
Kindly share it with your friends. Especially the ones you believe need this information. Sign Up Now and Get your first 3 months for only $1 monthly.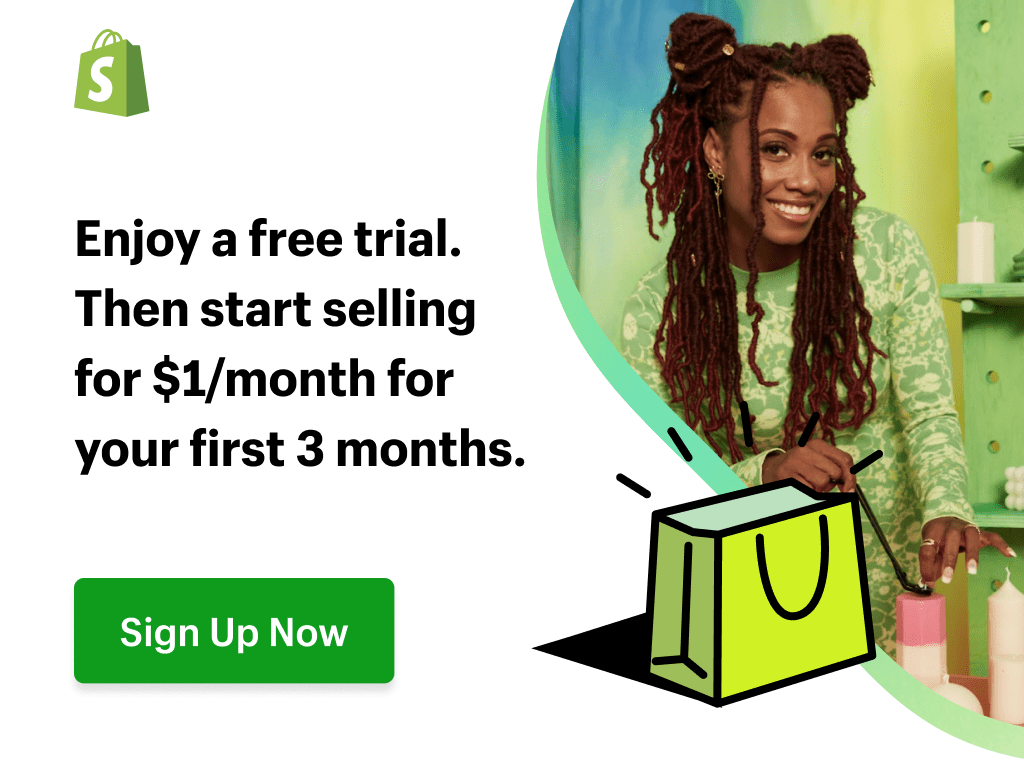 Sharing this information with others can make a huge difference. You may ask why.
Well, the truth is, my main aim is to provide the best information about drop shipping for both beginners and experienced dropshippers.
And I plan to continue doing so for as long as I can.
I would also like to thank those who support my work by reading and sharing my content.
Trust me, when you take your time to share, it will greatly help me and others who need this information.
Here are some great suggestions:
Pin it
Share it on another blog.
Share on Facebook (Share it with friends and even on Facebook groups)
Tweet it
Stumble it
This will only take a few seconds of your time, and I would appreciate it.
I appreciate you a lot. Thank you!
Join my Shopify dropshipping group mastermind and follow my blog to learn more about Shopify tips, dropshipping guides, tricks and checklists, and e-commerce in general.
If you enjoyed and learned something from this post, you can get me updates for free!
I send out email newsletters about new blog posts, tips, and tricks to help you grow your dropshipping business, new YouTube videos to give you more insights into the e-commerce market, and much more.
If you enjoyed reading this, you could also join my Facebook group. Thank you for reading how to make money dropshipping online from the comfort of your home.
Click here to Join My Facebook Mastermind Group