How Building A Digital Network Can Increase Store Traffic
This guide will explore how to create content with the best influencers for you. This includes guest posting on their blog. In addition, you've evaluated the many options for forming partnerships and learned how to conduct a thorough study to find and talk with the finest prospective partners. You are going to learn all about building a digital Network for your e-commerce dropshipping store.
We'll discuss how to proceed with these collaborations once you've secured them. If you're passionate about the subject, you might be able to secure a slot as a guest blogger on the company's blog or podcast. A guest posting allows you to utilize your voice to speak directly to the audience that your partner has captured.
However, when you are just starting, finding opportunities to guest post or be on a podcast may be more difficult. You're in luck since there are a lot of different low-cost marketing tactics you can employ to build a solid digital network that will drive people back to your site on their own.
While attempting to get your name out there, it's equally important to focus on the minor details that work up your digital web. For example, you can contribute accounts on social networking sites and forums to talk about current events, trends, inquiries, and other topics connected to your area. Once you've captured people's attention, offer a link to your website.
You might also work with other businesses whose brands complement yours to develop referral and cross-promotional programs that benefit your audiences. For example, you would aim to persuade audiences to conduct business with the other company in these shows.
This chapter will talk about how to develop content with the best influencers for you. This can be accomplished by posting a guest post for one of their sites or giving an interview for one of their podcasts. We will also talk about how to join the debate in your niche on social media and forums and develop and set referral and cross-promotional partnerships with other firms.
3.1 Seek Guest Posting On Emerging Websites (And Blogs) A Shot
Start working on your pitch as soon as you've found potential sites for guest posting and start contacting them to build a relationship. Most new websites invite visitors to contribute genuine, original content on various topics of interest to their target audience. Even if there isn't much competition for the guest contributor seat, it's still important to follow all guest posting etiquette guidelines.
The most important guidelines are outlined in the following list.
Before The Start Of The Pitch
Make What The Host Has Cited On Guest Posting Guidelines.
If you wish to contribute to a website, don't send pitches that haven't been requested. However, when it comes to being featured on a blog, most websites offer a page with guest writing guidelines that explains everything the host needs to do so.
Please spend at least ten to fifteen minutes going through this page to understand what the host blog is looking for.
The page for guest posting guidelines will usually tell you about the topics on the website, the minimum and maximum details, the number of links that are allowed, and a lot more.
It is essential to point out that some sites that allow guest posts do not offer a link to their writing guidelines directly on the homepage of their posting. This was the goal. These sites would find that new guest bloggers came to them via a referral or discovered their guidelines on their own.
You should run a simple Google search if you don't find the guest posting guidelines on a website's homepage. At this point, you should also check the website's bottom and sidebar. Use the following search string combinations to find whether a website has a page with guidelines or not:
[site name] guest post guidelines
[site name] guest post by
[site name] become a contributor
[site name] calling guest writers
[site name] submit your post
If none of these searches provide results, you should contact the editor to learn more about the guest posting guidelines.
Acquaint Yourself With The Publication's Voice And Style.
Is it ingenious? Is this truly important? Is it customary for the author to provide some background information? How difficult is it to read? If you are familiar with the Publication's voice and style, your guest blog post will fit in better, and visitors will be less likely to assume it doesn't belong. But how does one adopt someone else's tone?
To replicate its current tone and topic matter, you'll have to look closely at those sections.
For example, suppose you want to contribute to Nerd Marketing, a blog about ecommerce marketing, or a publication that is very similar to it. In that case, you should read the previously published pieces. The next stage is identifying a topic and writing a piece in the Nerd Marketing format, tone, and Style. When you're finished, compare it to the original article published on the website.
Acclimating to a new voice requires time and practice, and keeping your voice consistent may simplify the process.
Generation Of Ideas
Because there will be some time between creating relationships and the actual pitch, the following suggestions are for that time: Make a list of titles that sound interesting.
When it comes to guest posting, "interesting" must meet a few characteristics, such as:
The title should be interesting and distinct.
It should pique visitors' curiosity and make them want to learn more.
Include noteworthy stuff such as a success or a recommendation from a friend.
For example, the following is a good title for a blog post:
If you read the post's title and are attempting to save money, you might want to learn more about this topic. It also backs up the assertion that buyers can buy more than 20 different gifts for Father's Day for less than $50 with data.
Don't think about crafting headlines ahead of the idea and giving them to the first person who takes them. I don't think it'll work. Instead, put some thought and time into coming up with original titles.
If you've tried everything and still can't come up with an interesting title, you can use a headline generator like Inbound Now's Blog Title Idea Generator to get some quick suggestions. If you've exhausted all other options, this is an excellent alternative.
You might also visit question-and-answer sites such as Quora and Answers.com. Try looking for a topic, generating a list of the most often asked questions about it, and then see if you can develop a headline that connects to it.
Write Once, Format Twice
It would be best to exercise extreme caution when pitching your idea to numerous guest posting sites. For example, if a pitch contains spelling or quality errors, more than half of editors are likely to reject it because of how good the idea is.
They believe that because you didn't care about the quality of the pitch you provided them, you won't care about the quality of the final submission either.
Editors do not have time to rectify any spelling or punctuation errors in your pitch. Instead, send them a well-crafted post and a pitch that has been appropriately set up. All they have to do to publish it is upload it to WordPress or whatever content management system they use.
It's better to submit in the post after gaining the editor's permission, although sending it together with the pitch may work in your favor in some situations. Whatever choice you select, make sure to update it correctly before pressing the send button. You must pay great attention to the details regarding guest posting.
A good guest post on a blog needs to have:
Use the appropriate quantity of words: articles with more than 300 words are significantly more appealing to read (and research shows that they get more engagement, too). At the absolute least, attempt to write between 1000 and 1500 words; recheck the guest posting guidelines because they may state that you can only write a certain number of words elsewhere.
Include visuals such as photographs, infographics, and custom screenshots in your post to make it more exciting and distinctive.
Use internal links: Can you imagine how pleased the editor will be if you link to some of their best posts in your post? The same thing will happen. According to best practices, the number of internal links to external links should be roughly the same.
Use "open loops": Plant small seeds in your piece to encourage readers to comment and interact with it after it's been uploaded. This will keep your readers interested in what you have to offer. Never underestimate the power of a blog, especially if it can start a discussion.
Last but not least, don't forget to provide an author bio. This is where you can include a link to your website. Check the guest posting guidelines or speak with the editor about the regulations and guidelines for their bios, such as the maximum number of links that can be included and whether it should be written in the first person ("I am…") or the third person ("He/She is…").
Don't be scared to put yourself on the site if you can. After all, that is the point of being a guest contributor. Add another link to a valuable site related to the topic, as John McIntyre did in his guest post about automated email marketing on Shopify.
After you've finished writing the bio, go over it again to ensure you didn't overuse pronouns. Instead, substitute your name for some of these pronouns to improve the writing flow.
Generatorland may assist you in writing an interesting and colorful author bio. It has a fantastic tool for the job.
Once You Have Been Published
Comment And Engage With Readers
You carefully researched the host website's tone, created a catchy title, and prepared the post. You worked hard to publish your guest blog post, so reward yourself.
But now what?
There will be many store owners present. However, it is the correct way to think in various instances. However, if you leave the guest post alone, you may miss out on various traffic-related advantages.
Instead of leaving, start responding to comments on your guest post.
Most websites use Disqus, an online community platform that allows you to comment on content using your Facebook, Twitter, Google+, or Disqus account.
Signing up is entirely free, with a Disqus account, you can manage all of your commenting actions.
Expect the unexpected. You can't make everyone on the internet happy. Also, don't take negative remarks personally. Instead, always aim to initiate exciting conversations and pique the curiosity of your readers.
Make templates of your answers, such as:
"Thank you for taking the time to read my post, [name]." I'm delighted this is useful to you. For example, www.yoursite.com/blog is a post from my site that explains the answer to your issue."
People will visit your site more often if you answer their comments and show you know what you're talking about. People reading your comments can also see how smart you are, making them more likely to visit your website.
You could invite your commenters in addition to your comments.
I'm also not going to sugarcoat it: if a single guest post isn't part of a larger buzz, conversation, or series, it's pretty much pointless. So encourage your friends, family, and coworkers to leave comments. Begin by leading them to the "open loops" you created while writing.
By making a stir, you'll help your publisher like you. That is a crucial point.
Hack: If you're badass, you can keep note of your purposely open loops and any points that make people think as you write. Then you may give these to your street team as ideas for what to say. Boom!
Include the Guest Blog Post in the Next Newsletter You Send Out.
According to statistics, people are five times more likely to see a message in an email than on Facebook.
Assume that you include your guest blog post instead of custom content in your email newsletter. In many circumstances, your newsletter readers may find your guest pieces on other websites more interesting than the regular updates you send them via your newsletter.
If you use email marketing software and a newsletter template, you need to make minor modifications to the content. For example, if you're new to email newsletters, free newsletter generators like Canva and Adobe Spark can help you make an eye-catching newsletter that you can customize.
To explore more options, Google "free newsletter templates." The majority of pre-formatted designs are designed to be compatible with Gmail, Outlook, and other popular email applications.
Inform the newsletter subscribers that you have written a guest post for another website. Write an interesting post section and include a link to the entire thing.
When you include a guest blog post in an email newsletter, you can personalize the content surrounding it. For example, you might utilize each subscriber's name and leave your thoughts on the remaining content.
How to Engage in Roundup Posts
A fast Google search will find relevant roundup entries that list articles written by other store owners. Use the following keywords:
[Main keyword of your guest post] blog roundup
[Main keyword of your guest post] blogs this week
[Main keyword of your guest post] top 10 posts
Then, contact the websites that put these roundups and request inclusion in the next one. This is an excellent way to maximize the value of your guest posts.
3.2 Participate In Relevant Podcasts
Being on podcasts, like guest blogging, is a great way to get free traffic to your website. Unfortunately, there has never been a better time to start talking on shows, with over 50 million podcast listeners in the United States alone.
We'd want to give you a goal for finding new podcasts in this section. We'll also show some podcasts from various fields. Finally, we'll go over how to make an effective podcast pitch.
Let's get started.
Where Can I Find Relevant Podcasts?
Google Search
Of course, the most effective way to find podcasts is to open Google and search for the following terms:
[Your niche] podcasts
[Your niche] new podcasts
[Your niche] ecommerce podcasts
[Your niche] online store podcasts
You might also try using Google's sophisticated search operators, as suggested. Attempt the following strings:
[Your niche] URL:category/podcast/
[Your niche] inurl:/podcast/
[Your niche] intitle: podcast
[Your niche] intitle:podcasts
Turning to the online cosmetics business as an example, you could do something like this:
Hack: Make a podcast-only tab in your outreach contact list spreadsheet. If podcasts are a significant part of your work, you should make a second spreadsheet with extra tabs organized by priority or topic.
Look For New-And-Coming Podcasts On Itunes.
You may browse, find, and subscribe to free podcasts from many categories in the iTunes Store's "Podcasts" section. Follow these steps to find forthcoming podcasts on iTunes:
1. Start your computer and launch iTunes.
2. In the top left corner of the screen, select the "Music" tab.
3. Scroll down to the "Podcasts." option
You'll notice a search bar on the right side of the new screen. To find podcasts that are relevant to your business, select a category. You may also accomplish this by entering a keyword related to your niche into the iTunes search field.
Hack: Check out the section titled "New and Interesting." Even though they usually have a lot of podcasts, you may catch a glimpse of someone who is about to go viral. This is a great location to acquire ideas and inspiration in any way. So fill out your spreadsheet with any fresh ideas.
Once you've compiled a list of podcasts that interest you, contact the host. To do so, go to the host's website and look for their email address or other means of contact. iTunes provides a link to the main website or magazine that owns or has rights to the podcast.
To access the host's main website, click the "website" link in the lower-left corner of the screen. You should be able to determine who to contact. If there isn't an email address or contact form, try searching for the host on Google or social media.
Find in a Podcast Directory or on Amazon for hidden gems.
For further ideas, consult a podcast directory. Another excellent place to check for new podcasts is in the following podcast directories:
1. Podcasts.com: To navigate Podcasts.com, click on "Channels" or "Recommendations."
2. Podcast Alley: Select a category from a drop-down menu or visit the hosts' websites.
3. Stitcher: This podcast directory categorizes podcasts into "stations" that people can browse and listen to.
Find relevant podcasts and then read their "about" pages to learn how to contact them.
You can search through a podcast directory or go to Amazon to see if any authors have written books on your business. Podcasts frequently feature authors as guests, so you might be able to find a podcast featuring authors with whom you could work.
Then search them on Google and iTunes to discover what podcasts they've appeared on. This provides you with more possibilities.
For example, if you search "ecommerce books" on Amazon, you'll get the following results:
If you want to find out if Tanner Larsson, author of Ecommerce Evolved: The Essential Playbook to Build, Grow, and Scale a Successful Ecommerce Business, has been on any podcasts, search for keywords such as:
• Tanner Larsson podcast
• podcasts Tanner Larsson
• Tanner Larsson ecommerce podcast
For the first option, Google Search yields the following results:
The author has given ecommerce lessons on a few podcasts. You can browse the host's website to see if there are any remaining spaces.
Podcasts That Serve As Examples
Let's look at a few podcasts about breaking out in various sectors.
Even if you decide not to pitch for these specific podcasts, it is still a good idea to listen to a few episodes to get a sense of how podcasting works, the kind of people invited to contribute, and the topics that are regularly discussed.
Fashion Hags: Abby, Evan, and Katie are three witty and charming millennials who host the Fashion Hags podcast every two weeks. They talk insider fashion industry information on the show. They do a fantastic job of making serious fashion topics not just interesting and educational but also approachable.
Breaking Beauty: In documenting Breaking Beauty, longtime magazine beauty editors Jill Dunn and Carlene Higgins describe the stories behind some of the most famous beauty products on the market today. They concentrate on how individuals entered the industry and transformed small ideas into outstanding accomplishments.
EcomFire Podcast: Klint and Ben, the hosts of the EcomFire Podcast, conduct interviews with business owners and discuss best practices for starting an online venture. If you are currently involved in dropshipping, Amazon FBA, or affiliate marketing activities, this podcast could give you an excellent opportunity to share your knowledge and expertise.
The Fitness and Lifestyle Podcast is a weekly fitness and nutrition podcast produced by Dan Kennedy. He interviews guests and advises various aspects of health, fitness, business, and lifestyle in an instructive and motivational manner.
How I Built: This podcast is about trailblazers, business owners, and people with progressive ideas. Guy Raz, the host, analyses the factors behind the successes and failures of some of the world's most successful firms and brands. Even though it is not a new podcast, each episode contains a special segment in which he interviews owners of small and independent enterprises. This is an interesting chance for anyone seeking global exposure.
Hack: Choose at least five consistently awesome podcasts to subscribe to and listen to regularly. Hack: You will not only obtain more knowledge about the industry, but you will also become more familiar with what you think to be superb in terms of style, subject matter, unique ideas, and delivery. This, in turn, will make it much easier for you to be remarkable.
How to Prepare & Pitch for an Interview
It Takes Time To Create A Podcast.
As an example, Jessica Rhodes, host of the podcast "Rhodes to Success," believes that it takes a podcaster anything from 12 to 16 hours of work to prepare, produce, and market their show. Podcasters do not have the time to wade through hundreds of pitches in search of the appropriate individual to interview as a guest on their shows.
As with guest posting, you will need to create an interesting pitch. Explain who you are, why you are interested in their show, how your qualifications qualify you to speak about topics relating to their industry, and what value you can add to their podcast's audience.
To successfully pitch a podcast, significant work time and effort are required. You may face several rejections before securing your turned opportunity. However, having a captivating pitch can help you attain your goal faster.
Let's look at seven steps you can take to create a terrific email pitch that applies to any industry.
1. Make An Intriguing And Clear Subject Line
Because the podcaster is likely to get hundreds of emails every day, the subject line of your email should be brief. Inform them that you will be making a podcast pitch, and give them a subject idea of the topic you will be discussing.
If you work for an online retailer and want to pitch a beauty podcast, try the following subject line:
"Idea for a Podcast: Some of the Best Beauty Tips I Learned While Living in India"
If you want the subject message to show in their inbox, use subject lines no longer than this.
2. Introduce Yourself
Share some information about yourself with the podcaster, such as your background and present line of business. This is an excellent time to tell them about any amazing experiences you've had or unique attributes you've developed that set you apart from others. Remember that they are probably quite busy, so make your introduction brief and appealing.
An introduction like the one below is meant to pique the interest of beauty bloggers:
"Hi [name],
Hello, my name is [your name], and I work at [your company]. Because I am such a big fan of your show, I would jump at the chance to be a guest on it. I recently returned from a year-long vacation to India, where I lived and studied the fashion and beauty industries.
3. Present Your Topic
Now comes the critical moment: the hook. You must come up with a topic that is appropriate for your target's podcasting style and provides something of value to your target's podcast audience. You prefer to focus your emphasis on a single topic, but if you have additional ideas, feel free to mention them.
It would help if you also made it evident to the person recording the podcaster that you want to discuss various topics. For example, they might not be interested in your ideas, but they might be interested in you.
Here's an intriguing sales pitch:
"While in India, I discovered an extraordinary method local women use to create an all-natural makeup remover. It uses a range of ingredients that can be found at any Indian food market. I believe your audience would be very interested in hearing more about this topic. I'd also like to talk about anything else related to the beauty industry in India.
4. Emphasize The Significance Of Your Value.
They want to know that you will provide value to their audience, but they also want to know that you will add value to them personally as a new podcaster. Of course, mentioning that you will be marketing the podcast in your local community is an intelligent step. Include details such as your target audience and where you've been highlighted.
This is a superb example of the value:
"If you are interested in interviewing with me, I would be happy to share it with the audience I already have. I currently have [number] customers signed up for my store's email list, and I believe each of those customers would be interested in hearing your podcast. My retail establishment was recently highlighted on the [name of blog] blog, and I'd also be happy to inform them about the interview.
5. Talk About Your Audio Gear
This is a step that is sometimes overlooked when making a sales pitch. Podcasters despise interviews with lousy audio quality. At best, they anticipate their audience to be dissatisfied with the audio quality. The worst-case scenario is that they will be unable to use the interview.
Ensure you have a copy of the program the interviewer used to do the interview, as most interviewers utilize a tool like Skype or FaceTime to conduct interviews. Additionally, ensure that you have a stable internet connection, a good headset, and, most crucially, a high-quality microphone. This will involve an initial investment on your behalf, but a basic microphone, such as the Samson Go Mic, can be obtained for as low as $35.
Notify the podcaster if you own all of the following:
"In most situations, I do interviews over Skype. I have an excellent Shure microphone and a fast internet connection, so I'm confident we'll be able to produce a high-quality interview.
6. Include Your Calendar And All Of Your Contact Information.
These details are required for the podcaster to contact you, but they also allow the podcaster to learn more about you and the people who listen to your audience. If you add a link to your business as well as the details of your social media profiles, they will be able to see that you are serious and professional.
Hack: For example, if you want to expedite the scheduling of a call, consider giving a link from an online calendar service like Calendly or ScheduleOnce. This can help you avoid any delays caused by back-and-forth communications.
Here's an example:
"I'd like to talk to you anytime this week, and I'd like to schedule a call with you if you're available. [link] This website shows a link that will show you when I am available. In addition to my website, you may find my social media feeds at [link]."
7. Sign Off
Keep it simple:
"I appreciate you taking the time. I eagerly await your response and can't wait to speak with you.
[the name you gave]."
3.3 Participate in Social Media Groups and Forum Discussions
I am pretty aware that you have already received this piece of advice. Participating in the discussion about your industry, on the other hand, has stood the test of time. Even before the internet became the primary means of communication, there were events such as social hours, networking parties, and the like.
The most interesting and valuable people to meet at these get-togethers were those invited to additional events and introduced to shared networks. This was in contrast to people who donned sandwich boards to promote their businesses.
Even though the medium has undergone drastic modification in the modern era, the method, goals, and results have not changed. In the same way that "traditional" networking events provide a convenient physical gathering place for people relevant to your industry, social media groups and online forums provide a service similar to this networking opportunity. In the same line as previous events, it is not merely a matter of physically being present; instead, it is about making a meaningful contribution.
It's natural to be interested in the people driving the conversation forward and want to learn more about them. This inclination displays itself whenever we find an internet individual who piques our interest. After conducting some basic investigation, we go to their profile to learn more about them and look at the other great content they've released.
As a result, a convincing argument isn't always required to achieve this purpose. With each smart comment and post you make here, you add to the worth of your credibility. And the return on investment is tremendous over time.
Hack: In this member of the guide, we will explore how to join helpful social media groups and forums and what to do once you have joined one of these communities to build genuine interest in yourself and your organization.
Join A Facebook Group.
Facebook is the most popular social media platform, with over two billion monthly active members; making and keeping social connections has always been central to Facebook activity. However, many people resort to using Facebook groups in business to build successful professional ties.
After signing into your Facebook account, go to the Explore sidebar and select the 'Groups' option. You may then find Facebook groups that are relevant to your business.
After you access the Discover Groups landing page, you will be presented with suggestions for groups to join. You can browse groups organized into categories, and when you find one that interests you, you can click on the link to the group to learn more about it.
If you can't find a group that interests you, you can use the search box to find one. Then, search for "[your industry] groups," and you should be offered several suitable options. For example, if you sell vacation items, you might search for "traveling groups."
You may have noticed that some groups are labeled "Open," while others are labeled "Closed." The content shared in open groups is accessible to anybody. In closed groups, new members can only join after being approved by the group's administrators, and the content is only visible to other members.
You can learn about the group's philosophy and rules by reading the description in the 'About This Group' section. When you find a group that interests you and invites you to join, click the "Join Group" button. It's conceivable that you'll need to answer a few questions before being accepted, and the approval process could take anything from a few minutes to a few days.
After being accepted into a group, spend some time looking through the most recent posts to get a sense of how the group works. Pay particular attention to the types of posts garnering a lot of attention and the topics being addressed.
Hack: Reorganize the groups on your homepage's left sidebar so that the most important ones appear first. This will assist in limiting the amount of clutter on your website.
Join a LinkedIn Group.
Although LinkedIn has fewer people than Facebook, it may be a better option for business owners looking to communicate with other professionals on a more personal level. In contrast to Facebook, members' activity on LinkedIn is limited to building their professional network and promoting their career. According to some estimates, LinkedIn accounts for more than 80% of all business-to-business leads generated by social networks.
There are two efficient approaches for finding relevant groups on LinkedIn.
As your first point of access, use the search bar. Enter any phrases relevant to your industry, and then check for results labeled with the word 'Group.' For example, if you sell camera accessories, you might want to hunt for photography-related groups to join because the people in these groups are likely to be interested in the items and services you have to offer.
The second option is to go to the profile of one of your connections and look at the groups they are a part of. For example, you can find their groups by going to their page, scrolling down to the part labeled "Interests," clicking the link that says "See More," and then selecting the option that reads "Groups." Most LinkedIn groups are open to the public, meaning you may learn about the group and apply for membership even if you can't read the posts.
Once you've found a group you want to join, click the "Ask to join" button. In most circumstances, similar to Facebook groups, you will be denied access to the group until a moderator has approved your profile.
You can join up to 50 LinkedIn groups, but you should be judicious about which ones you join. Look for groups that are incredibly relevant to your goals, have strong group involvement, and have a sizable membership.
Join in a Twitter Chat.
Because Twitter is meant for one-time posts rather than long-term dialogues between users, it may not be easy to find the right time to engage in a conversation with relevant people in your industry.
One solution to this problem is participating in a Twitter chat when a group meets online on a set day and time to conduct a conversation. A Twitter chat typically lasts an hour and requires participants to tag their posts with a particular hashtag.
The most common way to find a Twitter conversation is to follow significant people in your industry on Twitter and check out the chats they are participating in.
You can also browse for Twitter talks that interest you by visiting sites that arrange Twitter chats, such as TweetReports or Twubs. However, this is still another technique.
Participating in a Twitter chat is not subject to any predetermined norms or criteria. Instead, you only need to show up, contribute, and follow up with people who may give you valuable connections. After that, you can start thinking about potential collaboration opportunities, such as developing a referral arrangement with them to generate traffic (more on this in the next section).
You'll have a better knowledge of the types of conversations that are taking place in your industry after spending some time exploring and participating in various debates. Following that, you'll be able to make up for whatever knowledge you missed by hosting your own Twitter discussion.
Join in a Discussion Forum.
Discussion forums, for example, have been around far longer than platforms like Facebook and LinkedIn. As a result, people can assemble on Reddit, Quora, and Digg to exchange knowledge, news, and opinions.
The fundamental contrast between these sites and other social media sites is that members of these discussion forums can often stay anonymous. Participating in online discussion forums to make business connections may be a smart option; however, you should exercise extreme caution when selecting the individuals you engage with.
Because it includes so many various types of discussions, Reddit, which styles itself as the "first page of the internet," is a good discussion to start participating in online talks.
Enter a relevant term into the search area and then find an appropriate subreddit to join a discussion (a forum with a specific topic).
Following the link to the subreddit, you can view a list of the most recent topics of discussion. You may read the group's rules and learn more about them on the sidebar of this page. You can join the group by clicking the "Subscribe" button, and you will be kept up to date on any updates.
How to Join Social Media Groups and Forums
You must follow the right etiquette governing social media groups and forums to be effective at making connections and expanding your digital network. Remember that social media networking is a two-way street in which participants are expected to give and receive to succeed. This is the most critical thing to remember. It is considered impolite to solicit something from group members without first contributing something to the group.
Have a look at the Group Rules.
When you join a new group, you should first make sure you understand the rules governing participation, as the rules for participation in each group or forum vary.
An example of one of the group rules can be seen in this area of the Reddit Entrepreneur forum:
Moderators are in charge of upholding the rules of the group. For example, if you breach the group's rules, you may face a penalty, including having your posts deleted or being banned from the group, either temporarily or permanently.
Introduce Yourself
Even though it is not compulsory, you should post a charming introduction to yourself to make a good first impression. Many social media groups and forums require new members to introduce themselves before they may post, but even if this is not the case, you should still do so.
Even if encouraging clients to visit your store is your ultimate goal, you should not start promoting yourself or your business right once. Instead, in your introduction, emphasize brevity and simplicity, and draw attention to the valuable contribution you want to make to the community.
Here's an example of a poor introduction that could be considered spam:
When signing up to become a member of a Facebook group devoted to mountain climbing, the owner of an online climbing gear store may find the following example far more helpful:
This introduction is not only kind and educational, but it also shows the group members that you can make contributions that are helpful to the organization. As a result, members may inquire about your online store.
Comment on Discussions
Before starting your new topic of discussion, it is a good idea to make informative comments on existing discussions. This will help you understand what others are saying. For example, you can differentiate yourself as a community member who can add value to the group by providing practical and intellectual advice.
When you start directly engaging with specific individuals, keep this in mind since those individuals will be more inclined to connect with you if they already know who you are inside the group.
It would be best if you attempted to add value to the comments in the social media groups and forums in which you participate.
The following is an example of a valuable comment that adds very little to the conversation:
Here's an example of how the owner of a technological online store could provide value to a LinkedIn discussion about virtual reality technology:
A comment like this is likely to stimulate further discussion and, perhaps, the attention of the other members of the group.
Start Your Discussion
After demonstrating to the other members of the group that you are a helpful participant, you may start to grow your influence by starting your conversation. For example, when starting a new discussion post, consider your contribution goal: do you want to contribute valuable content to the group, highlight the value you bring to the table, or even develop relationships with other members by supporting them?
After participating in several different discussions and contributing to several different groups, you'll have a better grasp of what works best in your situation and what types of posts perform well in the groups to which you belong. Remember to keep replying to people's comments and answering their questions to keep the discussion moving forward.
Consider the following ideas for your post:
1. Create Unique Content For Your Group.
Although creating customized material that adds value for your group might be time-consuming, it can be an effective method to exhibit your skills and generate discussion among members of your organization. For example, if you already have original content from your e-commerce store's website, you can repurpose it to fit each social media group or forum.
For example, the owner of an online travel store may post an original article like "Ten Things You Need to Bring on an Overnight Flight" to a travel-related Facebook group. This post would contain a lot of "insider knowledge" that the group members would find remarkable.
2. Share Industry News.
It is great to give value to the community while avoiding the need to create fresh material on your own by simply spreading information about shifts and advancements in your business. However, it is critical to make the news relevant from a reliable source.
Sharing news from other websites can damage your reputation; consequently, you should balance these posts with a significant amount of your unique content. Additionally, you should check the group rules to confirm that you are permitted to link to outside sources.
3. Teach The Members Of The Group A New Skill.
Suppose you have valuable abilities in your field. In that case, the groups and forums given by social media platforms provide an excellent place for you to demonstrate your skills while also providing free value to other group members. The major goal of teaching posts should be to focus on vital knowledge without expecting or demanding anything in return.
If your group allows members to post images or videos, this might be a great group to get your face and name out there among the other members.
If the owner of an online store posting auto parts posted a video on his group advising an automotive fan club member on how to change their brake pads, this would be a great example of how to post members a new ability.
4. Start A Toasty Discussion.
Because people on social media are great at sharing their opinions and viewpoints, posting a comment on a heated topic can be an effective strategy for sparking discussion among group members. However, because there is a chance that you will offend members of the group, you must proceed with extreme caution whenever you choose a topic for discussion or express an opinion.
When there is a number limit in Twitter conversations, it may be effective to spark discussion by raising a question or posting a quote from an influential person in your sector.
5. Seek Guidance.
The exchange of value is critical to the operation of social media groups and forums. While it is true that enlightening people with your expertise can be effective, it is also possible to make meaningful connections with other value members simply by requesting their opinion. Most people will be delighted to assist you, and simply thanking them may lead to further discussions with key group members.
Engage With Your New Connections
Participating in discussions taking place inside social media groups and forums with the ultimate goal of developing relationships that will assist in driving traffic to your store is the ultimate goal. Similarly to guest posting, participating in these discussions can help demonstrate your expertise while increasing traffic to your online store.
After you've demonstrated your expertise to the group's other connections, the next stage is to interact with the people you've linked with on a more personal level. For example, you can start the conversation by sending them a message, calling them, or inviting them out for coffee to discuss how you can help each other grow your business.
Eric Bandholz Of Beardbrand Is A Shining Example.
Eric Bandholz of Beardbrand has mastered this strategy. If you look through his Reddit account, you will find hundreds of posts and comments he has made on other people's posts. He has almost 50,000 karma points, provided to users when their posts and comments are favored by other users and given a favorable vote of confidence. (This implies that Eric has received over 50,000 affirmative ballots.) He's a big deal.)
He participates in ten groups and helps to manage three of them, one of which is the r/beardbrand community, which he developed expressly for his business.
Looking at his behavior on the site, you can tell he is truly interested in contributing to the ongoing discussion. Because of his broad business knowledge, he is a tremendous contributor to the entrepreneurial groups in which he is actively involved. Given the length of his beard, he is a member of the facial hair community.
Hack: Make a list of six adjectives that best represent your company and your personal areas of expertise, such as "technology" or "entrepreneur." Then you can type them into the search area to find the finest communities to engage and Redditors to communicate with.\
3.4 Form Referral Partnerships and Cross-Promote with Other Businesses
When you're trying to grow your e-commerce business, it's natural to think of all the other companies in your industry as competitors who are always fighting for your customers and attempting to take them away from you. However, if you get past this mindset, you'll realize that many companies are potential allies.
By entering into referral partnerships with businesses that complement rather than compete with your own, you will have access to mutually beneficial growth routes that would not be available if you worked alone.
This could include referring customers to a partner who sells products your company does not offer, cross-promoting products or services, or even co-creating original content or products. It might also include guest posting on their blog or inviting them to guest post on yours.
Whatever type of program you run, the key to a successful referral partnership is for both parties to benefit and grow together. A fruitful partnership will result:
Maintain customer satisfaction. Customers will appreciate being directed to a referral partner who can offer their needs when looking for a product or service that your company does not provide.
Instill trust. In a Nielsen survey on advertising and trust, referrals were found to be the most trusted type of advertising across all demographics. Referrals were more trustworthy than any editorial content, brand sponsorship, or advertisement. As a result, referral customers are more likely to trust your company if you can receive referrals from a company with a well-known reputation.
Lowered operational costs. A referral partnership allows companies to exchange market intelligence, content, and personnel resources. For example, both businesses might save money on content marketing by doing something as simple as exchanging guest posts on their websites and sharing blog entries, photographs, and videos with a referral partner.
Give access to an audience. For example, suppose you form a strategic alliance with a company whose capabilities complement your own. In that case, you will immediately access a new pool of pre-screened customers with a track record of purchasing products related to your market sector.
Grow your business. According to Heinz's Marketing research, not only do 86 percent of companies with referral programs find growth, but the customers who were referred to those businesses had a higher lifetime value.
Types of Businesses You Can Partner With
The first order in establishing a successful referral partnership is to make what type of business you want to partner with. Forming a partnership with a company in direct competition with you is not a sensible business option because there is no profit for either of your businesses. One example might be a green tea subscription box company forming a partnership with another green tea subscription box company. You will offer with other businesses attempting to provide identical products to the same customers.
Instead, it would help if you focused on finding companies that can help your company somehow. For example, these businesses may sell complementary products in the same market niche as yours, products to a comparable audience, or even services instead of products.
The following are some potential businesses:
A Business That Sells In The Distribution Of Products In The Same Industry.
This is a common scenario because potential referral marketing partners are easy to identify, and you should be targeting the same audience. However, you only have to consider the products people typically use in conjunction with your providing.
For example, if you run an online store selling high-end gaming PCs, you should consider what additional products players utilize while playing video games (a mouse, a keyboard, a chair). For example, a referral partnership with an online merchant specializing in high-end peripherals might benefit your company.
A Business Sells In A Different Industry But Serves The Same Consumer Audience.
This circumstance necessitates a little extra inquiry because you will be looking for companies not in your industry. Creating a profile of your ideal customer and listing all of the products the customer buys and uses is an amazing way to find potential referral partners. This profile should be used to begin the search for a referral partner.
For example, if you run an e-commerce store that sells school uniforms, you should consider who uses your product (in this case, students) and what other products this customer demands. Students would be the target audience in this circumstance. Stationery stores, sporting goods, and shoe retailers are viable business partners.
A Business That Sells Similar Products To A Similar Audience Base.
A business sells alongside others in its target demographic by providing comparable goods and products to consumers who share its target demographic.
You will need to look for a company that sells similar products to your own to appeal to customers who are also interested in the audience of the other company but that are distinct enough from your own that you will not be directly competing with them. You may often identify new partners to work with by keeping track of customer demand for products you do not already carry.
For example, run an online store that sells new camera lenses for contemporary digital cameras. You may find that your customers frequently inquire about used, vintage, and uncommon lenses.
This is especially true if you specialize in vintage or rare lenses. For example, an online ecommerce that sells vintage lenses would be a good referral partner for a customer like yours because the people who shop at their store are likely to include some who are also interested in purchasing new photographic equipment.
An online ecommerce that sells vintage lenses would be a good referral partner for a customer like yours because the people who shop at their store are likely to include some who are also interested in purchasing new photographic equipment.
When joined with your online retail business, a service business results in a more solid and diverse ecommerce stream.
To find this problem, you must think creatively. To identify a potential referral partner, consider the reasons and circumstances under which people use your product. To be more specific, you will need to focus on the circumstances in which your product is used rather than the kind of people who use your product.
For example, if you manage an online store that sells travel bags, you should consider when people use your product (when they travel) and what types of service businesses are involved in the travel industry. For example, a travel company that supplies customers with airline tickets, lodging, and tours would be a fantastic referral partner.
Hack: A quick Google search for "[your expertise] ecommerce collaborations" might help you come up with unique ideas to consider. For example, when you search for the phrase "beauty," a partnership between a beauty company and a musician who sells beauty products on Spotify comes up. That is an inventive solution.
Various Types of Referral Partnerships
There are various kinds of referral partnerships that you can set up.
The next step is determining the type of business partnership you want to create. The choices available to you are governed by various criteria, including the types of products you sell, the types of companies you partner with, and the levels of risk each partner is willing to tolerate.
Let's look at four well-known referral program examples and discuss how businesses could apply the concepts outlined in the previous part.
A Fee-Based Referral Partnership
This is a good option for online ecommerce businesses because it is simple to work up, doesn't take any continuing upkeep, and can be dissolved quickly if it isn't successful. In this type of partnership, your partner receives a finder's fee or referral bonus for each customer they refer to you who ultimately purchases as a result of that referral.
Continuing with the previous example, an online store that sells new camera lenses may consider joining into a referral partnership with your ecommerce in store for a fee if you offer used camera lenses. For example, your business associate may put the following easy remark in an advertisement banner or as a link in their email newsletter.
"We at [store name] are dedicated to supplying customers with the most recent camera lenses. However, if you are looking for a great offer on previously owned lenses, we suggest you visit [the partner's URL]."
You will receive a referral visit every time one of their customers purchases a vintage lens through the link, while they will receive a modest percentage of the sale proceeds.
A Cross-Promotional Partnership
Because both partners will be developing promotions that appeal to the same audience, this is an additional option popular among e-commerce businesses. However, it necessitates a higher commitment than a payment-based partnership. Partners in this partnership can run concurrent special campaigns, display promotional products in each other's stores, offer samples to customers, or even create promotional bundles that include products from each store.
For example, a store specializing in high-end gaming PCs may partner with a business selling gaming chairs and offering a unique discount package. Customers who purchase a new computer and a new chair will receive a 15% discount on both items.
Another example is as follows:
To make the offer profitable, each partner gives something to it.
Each partner contributes something to the overall success of the offer.
A Co-Marketing Partnership
A co-marketing is a cooperative partnership in terms of marketing.
This decision requires a high level of trust and commitment on your part. You will not simply refer customers to each other; instead, you will combine your resources to create marketing materials and content that both partners can use. Sharing content from one another's social media pages, guest posting on one another's websites, co-creating content, and combining marketing efforts are all activities that could be included in this type of partnership.
For example, an online store that sells school uniforms could collaborate with an online store that sells school supplies to create a joint "return to school" advertising campaign. Both businesses will save time and money by generating complementary marketing materials that can be sent to the same audience.
An Online And Offline Referral Partnership.
Adopting this option will require the most work because you will collaborate with a new business type. Despite this, there is a big chance for growth because your company will be exposed to new customers. So when you have this type of partnership, you can send customers to service businesses or stores that don't have an internet presence, and you can also work on cross-promotion and marketing efforts.
For order, an online luggage merchant can explore forming a strategic collaboration with a travel company to organize a contest where the winners receive free luggage. If a customer is exceptionally fortunate, the travel company may be able to provide free luggage sets from your company. In exchange, they can offer a favorable review of your luggage to be used in creating advertising materials for the giveaway.
How to Find and Contact Referral Partners
You probably have a basic notion of the type of company that would be a good fit for a partnership with your own at this point, but it's still a good idea to narrow down your options even further. If you suggest a customer to a partner and that customer has a bad experience, it will reflect negatively on your business. As a result, you must seek out a company that shares your beliefs and that you can trust.
A perfect partner should have the following attributes:
They are not directly competing with your company but rather complement it.
They have a sizable following that is also quite engaged.
The possible partner enjoys a positive standing in the community
They uphold ideals comparable to those of your business's brand.
Hack: SimilarWeb is a free online service that you may use to assess a website's traffic, audience, and engagement to identify reliable business partners.
Google is the best place to start your search when looking for possible partners. You could look for something using search terms like:
• '[target industry] online store.'
• '[target industry] ecommerce store'
• '[target industry] [your location]'
You can also search for suitable partners on well-known marketplaces like Amazon, eBay, and Etsy.
When you've located a possible referral partner, you can reach out to them by email, social media (Facebook, Twitter, or LinkedIn), or the customer portal on their website. You can make this basic outline:
An outreach message should include a brief introduction of yourself and your business, a brief description of why you're contacting them, and an offer to set up a call or a meeting to discuss the prospect of forming a partnership with either of your organizations.
Read Also:
The Takeaway
To build a well-rounded online network, you should employ a variety of strategies and levels of visibility. Start by writing guest articles for relevant websites and attempting to get podcast appearances with key micro-influencers and rising stars.
Ensure that you follow the influencer's standards for guest posting and basic etiquette and continue cultivating the blog and podcast even after it has been published. Engage in conversation with those who connect with it, promote it on your channels, repurpose and redistribute it when possible, and so on.
Join web forums like Reddit, Quora, and Digg, as well as social media groups on platforms like Facebook, LinkedIn, and Twitter. Other social media platforms may also provide such groups.
Maintain your genuineness and relatability while making every connection count toward something good.
Do not simply try to make your products or advertise yourself as an "expert" or a "guru" (unless you want people to view you as an arrogant jerk).
Form partnerships with other businesses in your partner to create the potential for referral and cross-promotion.
An example of this would be a baggage company working with a travel company to attract customers who are planning trips in the near future. Another example would be a gaming PC brand teaming with a gaming chair brand to offer a bundle deal. Even though the plainest relationships will necessitate financial input, there is plenty of room for creativity.
Small Request
Kindly share it with your friends. Especially the ones you believe need this information. Sign Up Now and Get your first 3 months for only $1 monthly.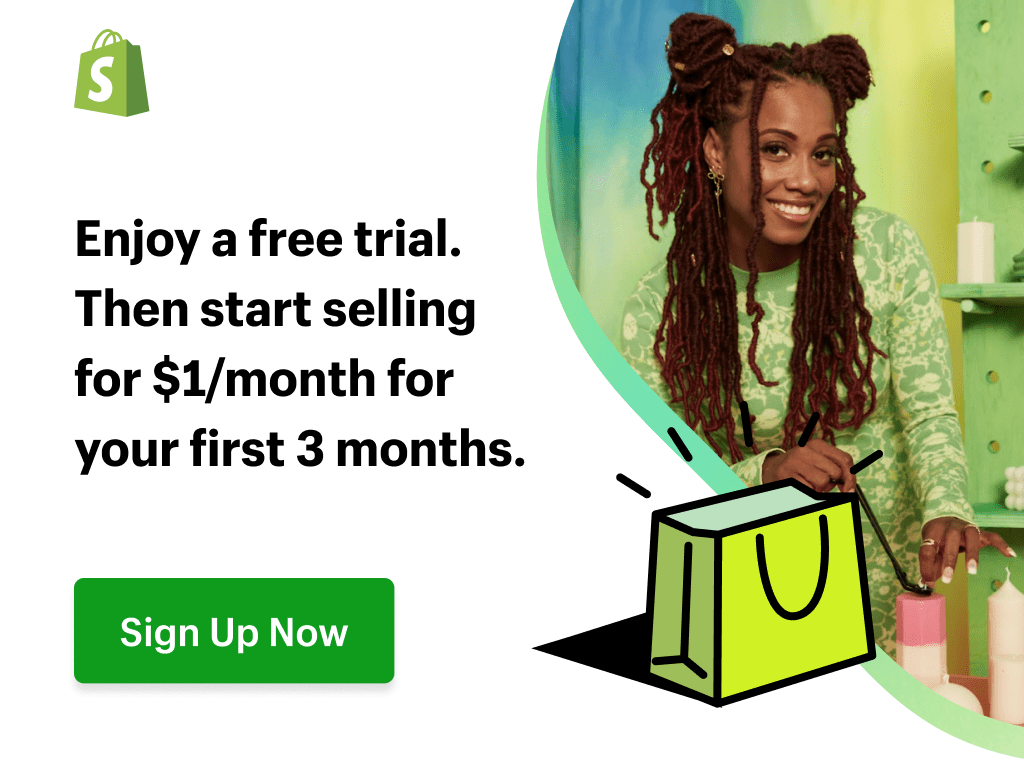 Sharing this information with others can make a huge difference. You may ask why.
Well, the truth is, my main aim is to provide the best information about drop shipping for both beginners and experienced dropshippers.
And I plan to continue doing so for as long as I can.
I would also like to thank those who support my work by reading and sharing my content.
Trust me, when you take your time and share, it will greatly help me and others needing this information.
Here are some great suggestions:
Pin it
Share it on another blog.
Share on Facebook (Share it with friends and even on Facebook groups)
Tweet it
Stumble it
This will only take a few seconds of your time, and I would appreciate it.
I appreciate you a lot. Thank you!
Join my Shopify dropshipping group mastermind and follow my blog to learn more about Shopify tips, dropshipping guides, tricks and checklists, and e-commerce in general.
If you enjoyed and learned something from this post, you can get me updates for free!
I send out email newsletters about new posts published on the blog, tips and tricks to help you grow your dropshipping business, new YouTube videos to give you more insights about the e-commerce market, and much more.
If you enjoyed reading this, you could as well join my Facebook group. Thank you for reading how to make money dropshipping online from the comfort of your home.
Click here to Join My Facebook Mastermind Group