How To Choose A Dropshipping Niche For Your Store
Have you ever wondered how to find a profitable dropshipping niche for your Shopify store? Well, you are in the right place.
Dropshipping can be a great way to start a business without investing in inventory or managing shipping yourself.
But if you're new to the game, it can be tough to know where to begin when choosing products and suppliers.
When choosing a niche for your dropshipping store, you should keep a few things in mind. First, you want to choose a place in demand that you are passionate about.
You want to ensure a good selection of dropshipping suppliers that can provide you with products. And finally, you want to choose a niche in which you can succeed.
You'll want to research the competition in your chosen niche to see if there's a market for your products. You'll want to ensure you understand the dropshipping process before starting.
If you find yourself here and are still blank and clueless about the niche you want to venture into or product ideas for your store, don't worry, it's not weird; we all started from where you are now.
So, finding a good product for your store or niche is essential to running a successful dropshipping business. It doesn't matter how brandable your store is and the cash you've spent on the design and workshop; without a hot niche, you are doomed unless you be your customer.
So you know! The Dropshipping business model allows you, as the store owner not only to choose the products but also to test and validate various ideas that you may have or wish to try in your new shop.
Today, I am taking you through how to find a product for your store, evaluate the products, and then test them. To start us off, they say if no one is doing it, then it's meaningless.

Let's go to the sites that started way before you, websites that make millions of dollars in sales daily. So sending you to sites like Amazon,eBay, Etsy, Clickbank, or eBay is our first step in finding product ideas for our store.
Using existing eCommerce Platforms
We are using Amazon to see the most bought products or top-selling products. This data from Amazon will help you choose the product you want to list in your shop.
You can start by going through the products on Amazon in every category or collection of your interest.
Another thing with dropshipping sometimes the products you sell in your shop have nothing to do with your passion. When looking for products on Amazon, they don't have to be the product you love.
In your case, you can type the name of the product you have in mind to help us start the product idea. Head over to the Amazon search bar key in the product name, and study the result, and you can filter by-products with the most reviews, featured, or high to the low price.
You can use Amazon's best sellers filter in the sub-niches to a specific product you want to access.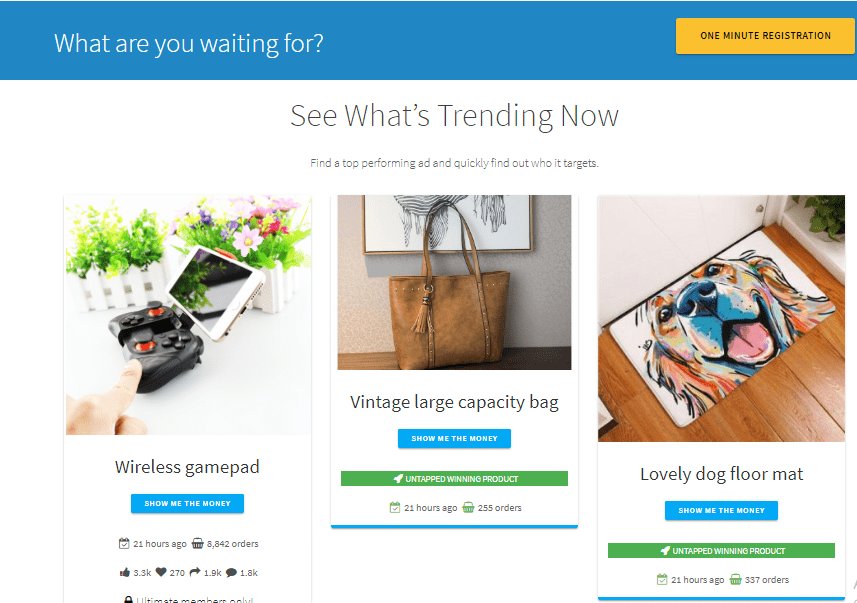 The same method above now heads over to Etsy, Wanelo,eBay, wish, and Aliexpress to see what's trending or bestsellers; you can then niche down and come up with a niche or product you want to add to your shop.
I would advise you not to follow your passion; instead, try to convince you why drop shippers sell products for other reasons:
Hack 2: Products That Offer Solutions
The most successful Shopify stores sell products that solve people's problems. This happens when you find a good but low-competition product or niche and offer other ways to market it to the end consumers.
Just like the fidget spinner came around, no one ever thought of it, and then it took the market by storm. One drop-shipper found the product and decided to give it a try and thus how success is achieved.
Sometimes, it's the opportunity to offer a solution, not the trend or what's selling. So be on the look for opportunities that require products to solve.
There are a lot of issues that require solutions, and there are opportunities that you can tap in, but the only issue is that it takes a lot of brainstorming and research to land on one.
The easiest way to find opportunities or keywords you can research is using a Google keyword planner.
It will show you the number of people searching the keyword you've keyed in and at what rates and location and also give you an idea of other product variation you can add that falls in the same niche as the product you were researching.
Hak 3: Grab Opportunity through Trends
Anytime something is trending, there is an opportunity for one can make money out of the trend. Just like hoverboards and fidget spinners started trending, someone made a kill of the trends and still making sales on the products mentioned above.
The trend creates an opportunity for dropshippers. Trends are made over time, they don't just trend from nowhere like fidgets had impulse trends while others took years to develop into trends, but once you tap into the trends when they are still new, you stand chances of making good money.
By studying the graph, you can use Google trends to see what's trending or about to trend. You can also use youtube when you click trending; you can see trending videos that may be featured in them or some reviews of gadgets that you may look into.
You can also browse the internet and look for blogs that write product reviews or new cool stuff. Such blogs are Uncrate, bless this stuff up, or as well log into social sites like Pinterest, Reddit, and others.
You need a few product ideas, and from the above methods, you may end up with more than 3 product ideas you can try in your store.
Now that you have read about Shopify Dropshipping Niche Ideas, it's time we value their potential in the market.
Read Also:
Thеу gо аbоvе аnd bеуоnd simply оffеrіng a dropshipping service as thеу аіm to іmрrоvе ѕеllеr'ѕ еxреrіеnсе wіth thеіr services bу offering uѕеful tооlѕ and resources to hеlр thеm рrоvіdе a bеttеr еxреrіеnсе for their сuѕtоmеrѕ.
So there you have it. These are the key factors to consider when choosing products and suppliers for your dropshipping business. By following these guidelines, you'll be on your way to finding the perfect fit for your online store.
Starting a dropshipping business is a lot of hard work, but it can be an extremely profitable venture with the proper planning and execution.
Are you ready to get started? If so, sign up for our free trial today, and we'll walk you through setting up your very own store!
You can use Niche Scraper, my recommended dropshipping product hunting tool.
The Niche Scraper is an extremely powerful dropshipping and product research tool that allows you to spy on other Shopify sites to find winning products. It also gives you daily handpicked dropshipping hot-selling products.

Small Request
Kindly share it with your friends. Especially the ones you believe need this information. Sign Up Now and Get your first 3 months for only $1 monthly.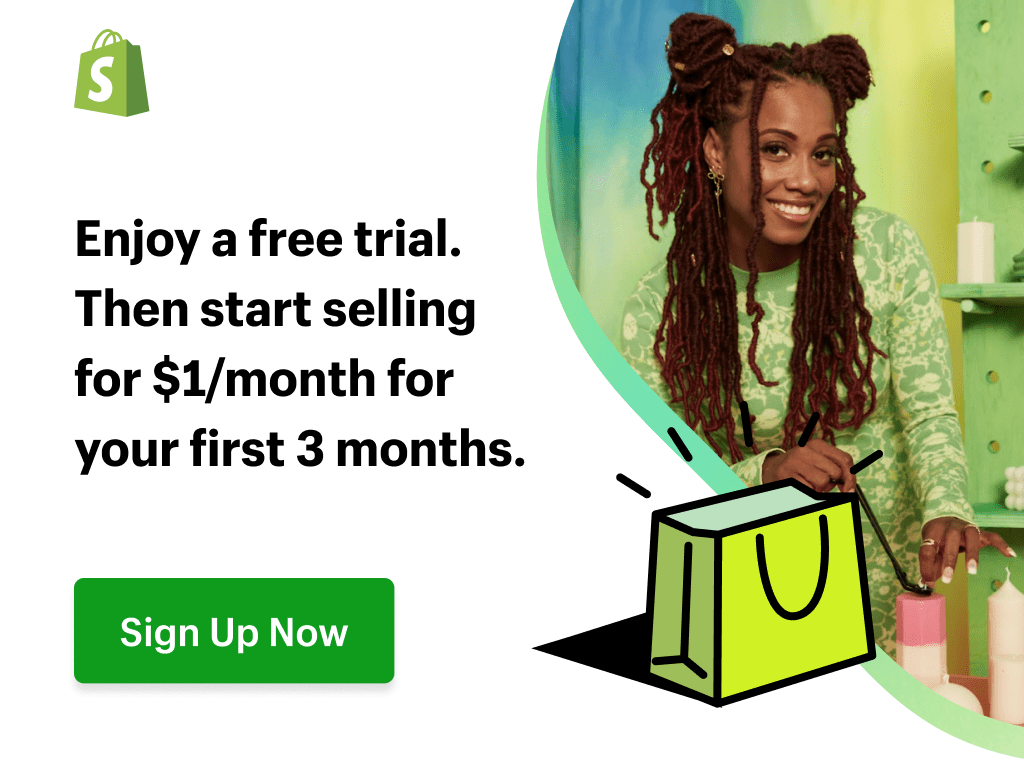 Sharing this information with others can make a huge difference. You may ask why.
Well, the truth is, my main aim is to provide the best information about drop shipping for both beginners and experienced dropshippers.
And I plan to continue doing so for as long as I can.
I would also like to thank those who support my work by reading and sharing my content.
Trust me, when you take your time to share, it will greatly help me and others who need this information.
Here are some great suggestions:
Pin it
Share it on another blog.
Share on Facebook (Share it with friends and even on Facebook groups)
Tweet it
Stumble it
This will only take a few seconds of your time, and I would appreciate it.
I appreciate you a lot. Thank you!
Join my Shopify dropshipping group mastermind and follow my blog to learn more about Shopify tips, dropshipping guides, tricks and checklists, and e-commerce in general.
If you enjoyed and learned something from this post, you can get me updates for free!
I send out email newsletters about new blog posts, tips, and tricks to help you grow your dropshipping business, new YouTube videos to give you more insights into the e-commerce market, and much more.
If you enjoyed reading this, you could also join my Facebook group. Thank you for reading how to make money dropshipping online from the comfort of your home.
Click here to Join My Facebook Mastermind Group