Dsers App – Best AliExpress To Shopify Dropshipping Tool
Are you looking for a reliable AliExpress to Shopify dropshipping app? If so, you may have come across Dsers App. This blog post will look closely at Dsers App and see if it is the best app for the job.
It is one of the most popular dropshipping apps replacing Oberlo, which was recently shut down.
That Makes it the best Oberlo alternative and an easy dropshipping app for dropshippers to quickly add products from thousands of AliExpress sellers to their Shopify stores with one click. 
Whether you're just starting a dropshipping business or are an experienced Dropshipper looking for a more efficient way to run your online store business, this app has everything you need.
Get started with Shopify dropshipping.
Shopify has the apps and tools to connect you to reliable dropshipping suppliers. Jumpstart your business with Shopify Today.
Try Shopify free for 14 days; no credit card is required.
With streamlined order fulfillment features, extensive product search and filtering capabilities, and real-time tracking information, DSers make importing products from AliExpress to Shopify easier. So if you're looking for a simple and powerful dropshipping solution, It is the app for you!
What is Dsers App?
Dsers is an AliExpress to Shopify dropshipping app that promises to make the process of sourcing and importing products from AliExpress to your Shopify store more accessible than ever.
According to their website, you need to connect your AliExpress and Shopify accounts to Dsers, and they'll handle the rest.
But is Dsers as good as they claim? Let's find out.
How Does Dsers Work?
Using Dsers is pretty simple. First, you'll need to create an account and connect it to your Shopify store.
Next, you'll need to add products from AliExpress to your Dsers account.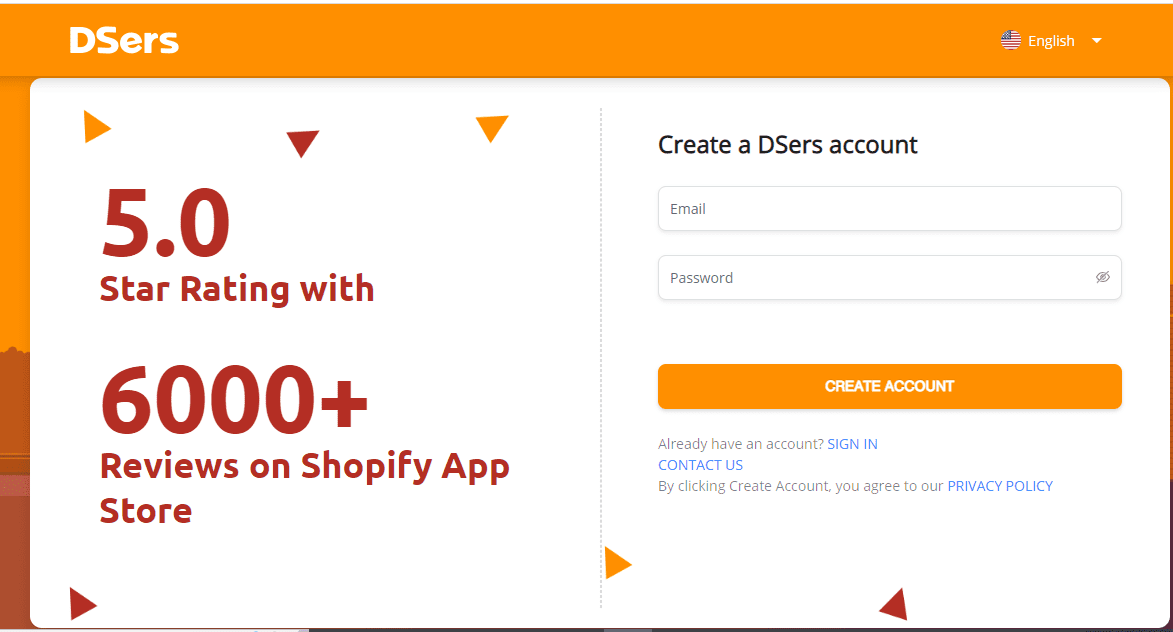 Once you've done that, Dsers will automatically sync with your Shopify store and update inventory levels and pricing accordingly. That's it! No more manual updates or copy-pasting of product information.
How To Install dsers Chrome extension On your browser
Installing Dsers Chrome extension on your browser is a quick and easy process that only takes a few minutes. 
First, you will need to go to google and search for dsers chrome extension and click on the blue "Add To Chrome" button at the top of the page.
Next, you will be prompted to confirm your choice by clicking on the "Add Extension" button in the pop-up window.
That's it! You can now enjoy the benefits of the dsers Chrome extension, which includes optimized searches and fast loading times.
So why wait? Go ahead and give it a try today and see what an incredible difference this tool can make for your browsing experience.
How do I use the DSers extension in Chrome?
To get started, you'll need to open your Chrome browser and go to the Aliexpress product page.
From there, click on the the Icon among your extensions; you can also highlight it, so it appears among the extension on your browser; this helps you find it easy.
Once it's open, change the setting based on what you are looking for, adjust the shipping method and shipping, and configure the setting to your preference.
Now that the Dsers chrome extension is installed, you can start using it anytime by heading over to the Aliexpress product you wish to import to the Shopify store. The extension appears beside the Wishlist Icon or the love icon.
Just click on the DSers icon in the bottom right corner of your screen, and then the product will be imported to your Dsers import list in your Shopify store.
In the Dsers import list, one can work towards modifying the product details in terms of the following;
Product name
Product Description
Editing product images (removing watermarks and logo)
Setting product prices can also be done in Dsers or manually for each product.
One can then tag the product in the right direction then push it to the Shopify store.
Is Dsers Legit?
Dsers is a popular dropshipping app that many internet users have touted as an effective and reliable solution for importing Aliexpress products to the Shopify store.
Some store owners have debated whether dsers is a legitimate service or whether it is just another Oberlo that will soon shut down and leave dropshippers hanging.
However, from my personal experience using the app, it is a legitimate app for those looking to easily import products from Aliexpress to the Shopify store. 
With a robust set of features and seamless integration with multiple e-commerce platforms like Woocommerce, Wix, and Shopify, dsers is everything you could want in a dropshipping app.
Whether selling products on Wix or WordPress, dsers is an easy and effective way to take your business to the next level.
So if you're looking to start dropshipping but aren't sure where to turn, look no further than dsers – it's the perfect choice for your online needs!
Pricing and Plans
Yes, the DSers app is free to use, depending on your order volume and what you want your Shopify store to achieve.
This dropshipping app aims to provide a convenient way for dropshippers from all different backgrounds to quickly identify, import, and publish Aliexpress products with ease with just one click.
Dsers offers a free version and a paid Pro plan that costs $19 per month. The free plan includes all of the app's core features, while the Pro plan adds bells and whistles like automatic order fulfillment and product customization. Overall, the pricing is reasonable, especially considering how much time and effort Dsers can save you.
Conclusion
If you're looking for an AliExpress to Shopify dropshipping app that can save you time and automate critical aspects of your business, then Dsers is worth considering.
It's easy to use, reasonably priced, and backed by a team of friendly support staff. So what are you waiting for? Try out Dsers today!
Small Request
Kindly share it with your friends. Especially the ones you believe need this information. Sign Up Now and Get your first 3 months for only $1 monthly.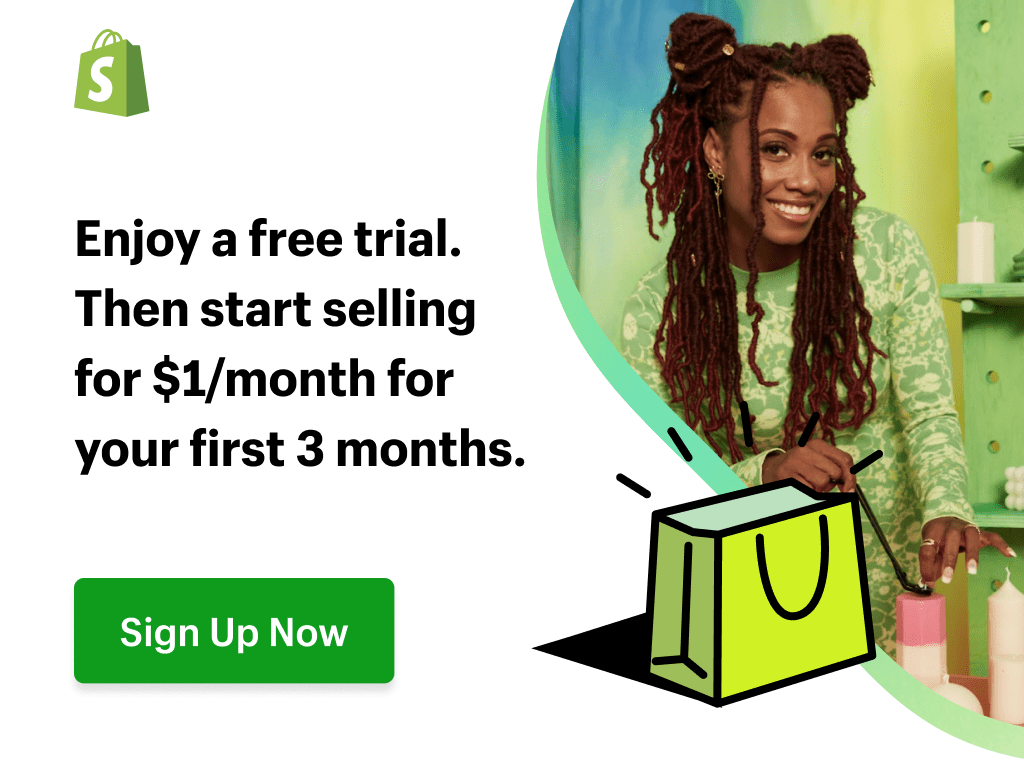 Sharing this information with others can make a huge difference. You may ask why.
Well, the truth is, my main aim is to provide the best information about drop shipping for both beginners and experienced dropshippers.
And I plan to continue doing so for as long as I can.
I would also like to thank those who support my work by reading and sharing my content.
Trust me, when you take your time to share, it will greatly help me and others who need this information.
Here are some great suggestions:
Pin it
Share it on another blog.
Share on Facebook (Share it with friends and even on Facebook groups)
Tweet it
Stumble it
This will only take a few seconds of your time, and I would appreciate it.
I appreciate you a lot. Thank you!
Join my Shopify dropshipping group mastermind and follow my blog to learn more about Shopify tips, dropshipping guides, tricks and checklists, and e-commerce in general.
If you enjoyed and learned something from this post, you can get me updates for free!
I send out email newsletters about new blog posts, tips, and tricks to help you grow your dropshipping business, new YouTube videos to give you more insights into the e-commerce market, and much more.
If you enjoyed reading this, you could also join my Facebook group. Thank you for reading how to make money dropshipping online from the comfort of your home.
Click here to Join My Facebook Mastermind Group