The Basic Email Marketing Strategy For Shopify Store (A-Z)
Some may have told you that email is a dead and forgotten channel. You may have thought, "Are email marketing campaigns still effective? Is it even worth it?" What is the best marketing strategy for a Shopify store?
They do work, and you should give it a shot.
Studies show that if you learn how to create an email marketing strategy that works, you can get a significant return on investment (ROI).
According to an eMarketer study, email has a 122% return on investment (ROI), more than four times the ROI of other tactics such as social media, direct mail, and paid search.
So it appears that those who claim email marketing is dead are simply not doing it correctly.
In this post, I'll do my best to make you how to be a successful entrepreneur.
From terminology definitions to basic email best practices to step-by-step how-tos, we'll go over everything from A-Z about building an email marketing strategy that builds your brand and increases sales.
This article will touch on:
Definition: Email marketing
The three key phases of an email marketing campaign
Laws and rules that you ought to understand
What Is Email Marketing? Definition
You'll find a few definitions of email marketing when looking for an answer to this question. Email marketing is a broad term that encompasses many different ideas and actions.
Email marketing is a part of internet marketing (also known as "digital marketing"). It occurs when a business uses email to:
Spread the word about its products and/or services
Promote and/or sell specific products
Get to know potential or current customers and stay in touch with them.
Consider it modern-day direct mailing. Instead of wasting all that paper & waiting for traditional snail mail to arrive at their physical mailbox, you send mail directly to their email inbox.
Advantages of an Email Marketing Strategy
If you focus on building a strategy tailored to your industry and audience, you can get a lot out of email marketing.
Simple to grasp. You can use tracking and measurement tools to determine how well each email performs. Many email marketing campaign tools and platforms include this feature.
Low prices. One of the best tactics to promote your marketing without spending much money is to run an email campaign.
It is easy to track return on investment. Once you know your key performance indicators (KPIs) and how much you've spent on each part of the email marketing strategy, it's easy to link different tactics to the money they brought in.
High sales, conversions, and ROI (ROI). Because your recipients are already interested and you are (hopefully) sending them targeted messages and offers, they are more likely to buy from you.
High level of participation. When sending to people who have voluntarily joined your list, you send direct messages to people interested in your brand. If you want good engagement, this email marketing contact strategy is worth its weight in gold.
Extensive reach and relevant leads Email marketing allow you to easily reach hundreds, thousands, or even millions of high-quality leads. All you have to do is press the "Send" button.
Easy to put into action. You don't need to know how to code to create, build, and launch an email marketing campaign. Various tools and platforms are available to assist you in this building.
Easy to integrate with. Integrating your email marketing strategy into other channels, such as social media and content marketing, takes a few extra clicks.
What Is the Process of Email Marketing Campaigns?
Email marketing strategies that work typically feature five key elements:
Before creating a campaign or an email, define its goal and specifics.
Make that your finished emails look the way you want them to.
Sending emails to those on your mailing list
Using the appropriate email marketing KPIs to tracking performance
Reporting and analyzing your results to determine what went well, what went wrong, and where you can improve
The Different Phases Of An Email Marketing Campaign
I like to divide the lifecycle of an email marketing campaign into three major segments:
Emails for prospects,
First-time buyers
Repeat customers.
If a first-time buyer or a previous customer does not buy from you for an extended period, you refer to them as "lapsed" (also called idle or latent).
An email marketing strategy for ecommerce works best with these broad segments and the emails that go with them. However, if the shopping part is removed, it can also be applied to other types of businesses.
Let us go over each one briefly.
Prospects
These people have found your website but have not yet bought anything from you (or have not done business with you in any other way if you are not an ecommerce brand).
The ultimate goal is to get prospects to buy for the first time, which can be accomplished through emails like:
Browse abandonment: When someone looked at your website but stopped and left without making a purchase.
New subscriber: "Welcome emails" for people who have just joined your mailing list
Cart abandonment: When someone places items in their shopping cart but does not buy them.
When customers make a purchase, they become first-time buyers and start a welcome email series to build people.
First-Time Buyers
They are now officially first-time buyers after making their first purchase. Hooray!
The best-case scenario is that these customers will continue to buy from you and become loyal or repeat customers. They do, however, cease to be customers on occasion.
The goal is to convert new customers into repeat customers. Emails like:
Cross-sell & upsell: Recommending different products to them based on what they've bought.
Feedback review request: asking for feedback on their experience so you can make it for them and future customers – First-hand feedback is essential, so try to get it as often as possible.
Replenishment: Reminding them to purchase shampoo or vitamins regularly.
Whenever a customer makes their second purchase, they become a repeat customer.
Repeat Customers
Continue to make sales! When a customer makes a second purchase, it's a good sign that they'll stick around and become an "active repeat" customer, also made as a loyal customer.
The risk of them becoming lapsed customers is the same as becoming first-time buyers.
The goal is to keep them as customers for life. You can accomplish this by sending them the same emails that you send to first-time buyers, as well as:
• VIP: Customers with a high lifetime value receive special perks, offers, and thanks.
When a first-time buyer or repeat customer does not purchase after a made period (say, 6 months), they enter the "lapsed customer" phase.
Lapsed Customers
It is up to you to determine when a customer is considered "lapsed." Most businesses select windows that last between three months and a year.
You may also want to create emails for different "levels" of lapse. This could manifest as one email for customers who haven't purchased anything in three months, another for six months, and yet another for a year or more.
Emails to lapsed customers could read:
Replenishment: reminding them to buy items they've already bought
Win-back: enticing them to return to your sites, such as with a special offer or a reminder
The Importance Of Having Repeat Customers
This type of email marketing campaign segmentation is essential for a good strategy. It not only helps you personalize your communications, but it also helps you find the customers who are most valuable to your brand.
And while you'll need to be on your best behavior to attract new customers, you should treat your existing customers like royalty.
According to research, businesses can make a lot more money by taking care of their current customers rather than focusing all their time and money on finding new ones.
Conversion rates for existing customers can reach 60-70%, but only 1-3% for new customers.
A robust email marketing strategy can significantly impact your company's bottom line during this stage.
Now that you have a basic grasp of the email marketing strategy checklist, let's talk about some of the (dun dun dun) legal issues you must follow to.
Laws and Regulations
Check out these laws and regulations.
If you become careless with your email marketing strategy and tactics, you may not only annoy and lose important customers and contacts but also get in trouble with the law.
This is especially true now that the European Union (EU) passed the General Data Protection Regulation (GDPR) in May 2018.
Even if your business is in the United States, you must comply with the GDPR. This is especially important if you run an online store that ships to other countries.
And, of course, you must follow the laws governing email marketing campaigns in the United States.
Let's review some of the most important rules of the US's CAN-SPAM Act and the EU's GDPR.
US CAN-SPAM Act
The CAN-SPAM Act was signed into law by George W. Bush in 2003. It applies to any business that "promotes or advertises a commercial product or service through electronic communication."
NB. That is your company's email marketing strategy and tactics.
If your business violates any part of the act, you could be fined up to $41,484.
For every single email.
It's terrifying to even think about it. But don't worry; the rules are easy to follow.
Here are the seven terms:
1. Tell readers who the email is from.
In the routing information, as well as the "From," "To," and "Reply to" labels, you must include your name or the name of your business. Your website's domain name and email address must also be correct.
For example, the Dropshippingit email marketing newsletter campaign lists "The Dropshippingit Team" as the sender and sends the email to no-reply@updates.dropshipingit.com.
There is no ambiguity.
Although legal, you should remove the "no-reply@" email address. It appears that the sender prefers to communicate with their customers and subscribers in a one-way manner rather than interact with them. To earn extra points, send your emails from the account of someone on your team, preferably customer service. So they can ask questions or make comments, and you can demonstrate how excellent your customer service is, strengthening the relationship. Win-win.
2. Resist the allure of misleading subject lines.
Make sure the subject line conveys the essence of the email. For example, you can't put an email with the subject line "50% Off Sale Today Only" and then talk about your new product line without mentioning a sale.
Using Coinbase as an example, the subject line clarifies that the message is intended to help people new to cryptocurrency learn how it works.
3. Contend that your message is an ad.
The law allows for a lot of leeway in this case. However, if your message is an advertisement, you must make it clear that it is an advertisement easily. The point is that readers can easily tell it's an ad rather than a personal email from their sister.
4. Make it as easy as possible for people to opt out.
The best way is to include an "unsubscribe" button or link at the bottom of the email, but you can also have an email address where they can put you and the list to be removed from the list. However, I believe this is a little suspect, so I recommend using the easy opt-out button.
5. Tell readers where your business is based.
You must include your business's physical mailing address. For example, it could be your home address, a PO Box registered with the US Postal Service, or a private mailbox registered with a commercial mail receiving agency (an agency that follows Postal Service regulations).
6. Respond promptly to every request to opt out.
You must allow them to opt-out within 10 business days and handle opt-out requests for 30 days after each email is sent. If they opt into your email marketing campaign, you can't make them pay a fee or give you more information. You can't also sell or give anyone else their email address unless it's a business you hired to help you follow the CAN-SPAM Act.
7. Even if you hire someone else, you are still liable.
Keep an eye on what someone or a company is doing if you hire them to handle your email marketing strategy. Even if you did not write or send the emails, you are still legally liable for what they did.
To learn more, check the Federal Trade Commission's (FTC) CAN-SPAM Act compliance guide and some candid answers to CAN-SPAM questions.
GDPR in the EU
Around April 2018, your inbox may have been flooded with privacy policy changes from almost every international business you've given your email address.
That's right. The GDPR required them to do so.
The GDPR's primary goal is to protect EU citizens' data privacy. In a nutshell, it returns "ownership" of a customer's private data to the customer and isn't limited to email marketing. Instead, it concerns any use of personal data.
Businesses that violate this rule face fines of up to €20 million or 4% of their annual revenue, whichever is greater.
The GDPR was designed for EU businesses that provide services to EU citizens.
But here's the thing: if your business serves only one European citizen in Europe when you collect their data, you must follow GDPR rules.
This is why I believe you should stay informed and take precautions. It would not only protect you legally, but it would also make your data safer for you and your customers.
We'll only review a few essential parts of a mass email marketing strategy because the rules are pretty complicated.
In essence, EU businesses must:
• Respect people's rights, which include the following:
A party's "Right to Erasure" or "Right to be Forgotten": is the right to have all of their information permanently deleted.
"Right to Know," or the right to know who is gathering their information and what they intend to do with it.
Report data breaches to the Information Commissioner's Office-ICO in the United Kingdom within three days.
Make those data policies easy to read and understand for the average person so that they are not buried in legalese that no one reads.
Make that any business that handles customer information adheres to certain data standards (not just the entities that control data, like the laws before the GDPR)
Hire a Data Protection Officer to follow them in adhering to the rules.
Conduct a "Data Protection Impact Assessment" to identify high-risk activities.
Before sending a marketing email, gain explicit permission from the recipient. One of the most important things I can tell US businesses about GDPR is to avoid signing anyone up for an unsolicited email marketing campaign.
Please keep in a list that this is not an exhaustive list, and there are exceptions and things to consider that are not included. For example, the European Commission's website contains a wealth of GDPR information. You can also check Think GDPR and the EU GDPR Portal, both of which are unofficial resources.
Read Also:
Final Thoughts
Without a doubt, email is still one of the best ways to reach out to your customers.
You can reach the right people at the right time by sending personalized messages directly to their inboxes.
Now that you understand the fundamentals of email marketing, you're ready to create powerful email campaigns that will bring in more customers.
Small Request
Kindly share it with your friends. Especially the ones you believe need this information. Sign Up Now and Get your first 3 months for only $1 monthly.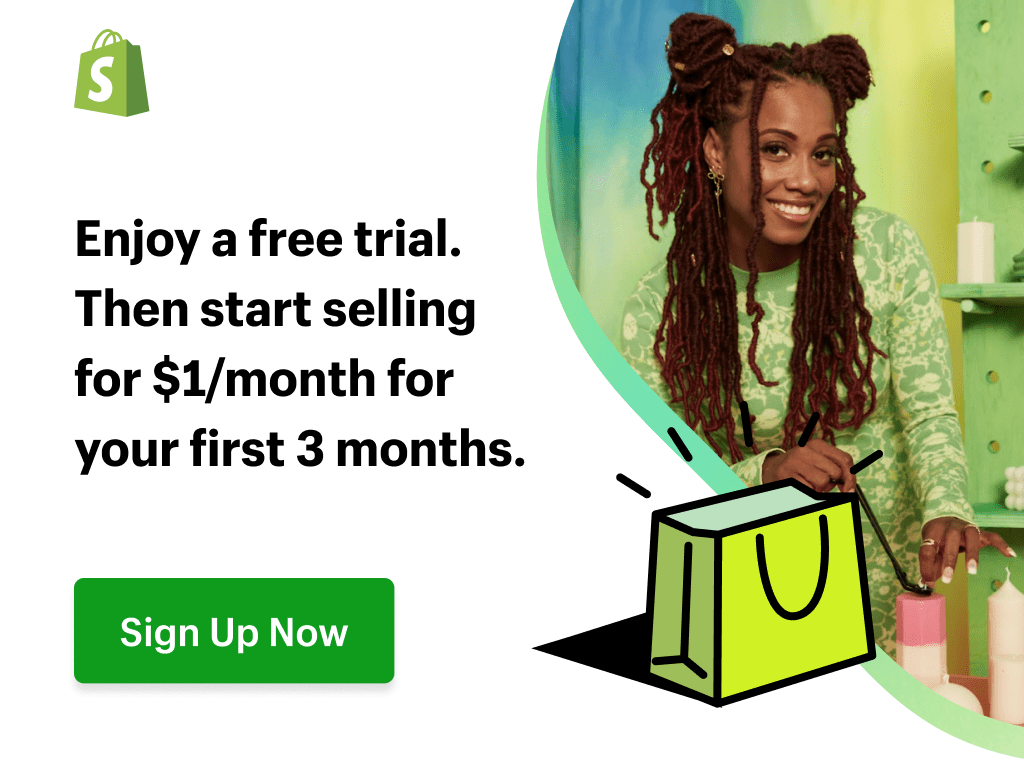 Sharing this information with others can make a huge difference. You may ask why.
Well, the truth is, my main aim is to provide the best information about drop shipping for both beginners and experienced dropshippers.
And I plan to continue doing so for as long as I can.
I would also like to thank those who support my work by reading and sharing my content.
Trust me, when you take your time and share, it will greatly help me and others needing this information.
Here are some great suggestions:
Pin it
Share it on another blog.
Share on Facebook (Share it with friends and even on Facebook groups)
Tweet it
Stumble it
This will only take a few seconds of your time, and I would appreciate it.
I appreciate you a lot. Thank you!
Join my Shopify dropshipping group mastermind and follow my blog to learn more about Shopify tips, dropshipping guides, tricks and checklists, and e-commerce in general.
If you enjoyed and learned something from this post, you can get me updates for free!
I send out email newsletters about new posts published on the blog, tips and tricks to help you grow your dropshipping business, new YouTube videos to give you more insights about the e-commerce market, and much more.
If you enjoyed reading this, you could as well join my Facebook group. Thank you for reading how to make money dropshipping online from the comfort of your home.
Click here to Join My Facebook Mastermind Group