How Many Stores Are on Shopify Platform?
Shopify is the ultimate platform for businesses looking to establish their online presence seamlessly and manage their online stores. It provides users with the tools to build, launch, and promote their e-commerce stores.
It's a platform that has gained massive popularity over the years, and it's easy to see why. With its easy-to-use interface, extensive features, and affordable pricing plans, Shopify has become the go-to platform for many entrepreneurs who want to start an online business.
But just how many stores are on Shopify platform today? This article gives you a detailed overview of the current topic. Discover fascinating Shopify data, including the precise number of active stores and the impressive growth rate of the platform.
Table of Contents
Shopify Market Share
According to the latest Shopify statistics, online store owners highly favor the eCommerce platform. Regarding market share, Shopify and Shopify Plus combine for 11.2%, meaning that approximately 1 out of every 10 eCommerce stores is built on Shopify. 
Start a free trial today and enjoy 3 months of Shopify for $1/month Instead of $39/month on selected plans. Sign up now
This places Shopify among the top eCommerce platforms, second only to WooCommerce Checkout and Squarespace. Additionally, Shopify is one of the top CMS platforms, with a 5.5% market share among CMS websites.
Number of Shopify Stores Globally
The answer may surprise you if you're curious about how many Shopify stores exist! Over 4.4 million live websites operate on the Shopify platform, including over 25,000 live sites using Shopify Plus.
Of those stores, more than 2.5 million are based in the United States alone. This means that one out of every three Shopify stores is located in the U.S. Clearly, Shopify is a highly trusted eCommerce platform for millions of businesses worldwide!
Shopify is a versatile eCommerce platform suitable for Businesses of all sizes, ranging from small merchants to larger enterprises, who can benefit from their services. 
Leading companies such as Redbull, BBC, Gymshark, Hasbro, Nescafe, Staples, and Tesla are among the many prominent brands that use Shopify to power their online stores. For more information on the number of Shopify stores worldwide, refer to the chart below.
Top Companies That Use Shopify
Shopify is a platform that is trusted by some of the world's largest and most successful companies, such as
Kylie Cosmetics, Gymshark, Fitbit, Whole Foods Market, Budweiser, FashionNova, The New York Times, and Pepsi pay very much attention to the question-how many stores are on Shopify.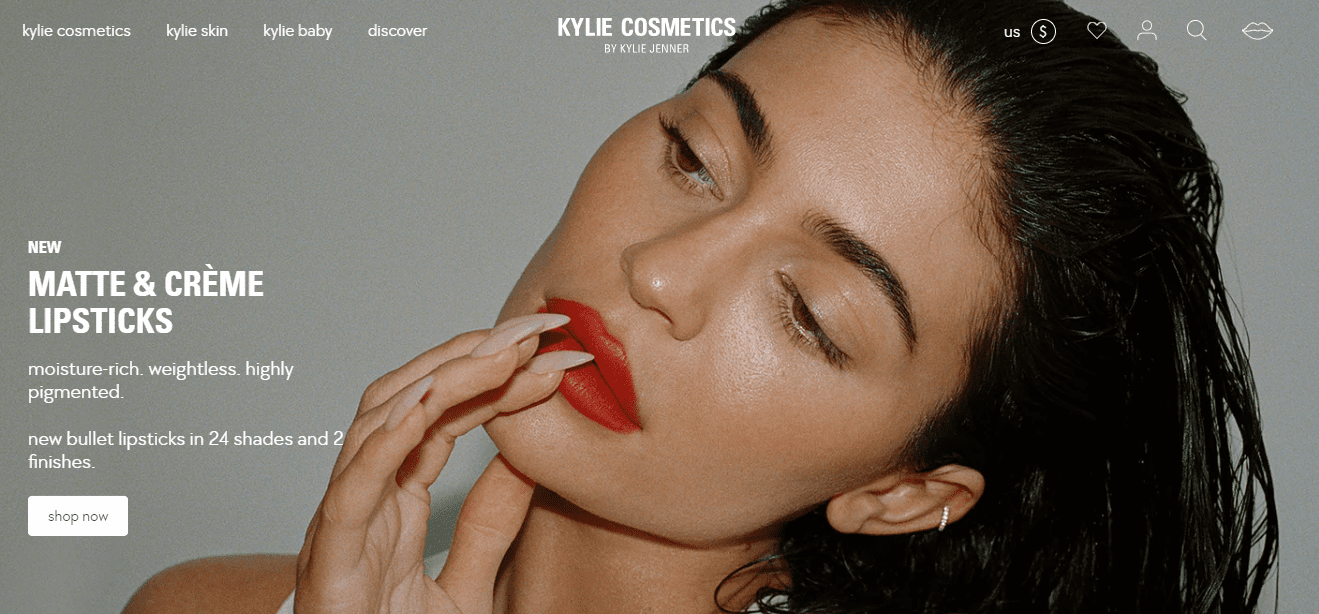 These companies use Shopify to take advantage of its intuitive and easy-to-use interface, reliable and secure infrastructure, and powerful marketing and sales tools. With active stores, it's clear that Shopify is the go-to platform for companies looking to launch and grow their online businesses.
Shopify Growth Statistics (Year-Wise)
Since its launch in 2006, Shopify has experienced exceptional growth in its user base. In recent years, its user base has grown at a remarkable rate.
According to a report, Shopify's user base tripled during the Covid-19 pandemic, resulting in an annual growth rate of over 200% from 2020 to 2022. The chart below illustrates the number of Shopify stores from 2012 to 2022, indicating exponential growth in the user base.
While addressing How Many Stores are on Shopify, it is worth noting that Shopify Plus, introduced in 2014 with advanced features and functionalities for larger businesses and brands with heavy eCommerce operations, is used only by top brands and larger businesses.
Currently, over 25000 live sites are running on Shopify Plus, with around 60% of the Shopify Plus stores being in the United States, and the chart below shows the number of Shopify Plus stores in different countries.
| Country | Shopify Plus STore |
| --- | --- |
| United States Of American | 15380 |
| United Kingdom | 2160 |
| Australia | 1298 |
| Canada | 1370 |
| Germany | 982 |
| Italy | 512 |
| Netherlands | 420 |
| France | 410 |
| Denmark | 343 |
| New Zealand | 258 |
Leading brands that process massive amounts of online traffic, including Redbull, BBC, Gymshark, Hasbro, Nescafe, Staples, and Tesla, use Shopify. The platform is popular for businesses of all sizes, from small merchants to leading brands.
Success Rate of Shopify Stores
The ease and affordability of Shopify have made it a popular choice for creating online stores, but the high failure rate of eCommerce businesses prevails. Unfortunately, no official data is available on the success rate of Shopify stores.
However, according to estimates, the success rate of eCommerce businesses is only 10%, and most online stores fail within 120 days of launch.
The success rate of eCommerce stores built on Shopify is estimated to be between 5% to 10%. The common reasons for failure are poor marketing, lack of SEO, low market demand, budget constraints, and pricing issues. 
To ensure the success of your online business, it is crucial to plan and implement effective business strategies. You can also use our Shopify SEO Services to increase organic traffic and drive success for your Shopify store.
Are Shopify Stores Profitable?
While there is no guarantee using Shopify will guarantee profitability, it's a strong indicator of future success. As one of the best ecommerce platforms available today, Shopify owns 29% of the ecommerce market share and hosts millions of businesses in 175 countries worldwide, providing jobs for 5 million people and driving more than $440 billion in global economic activity in 2021.
The success of Shopify stores is evident, with The remarkable success of ecommerce brands in recent years cannot be ignored. Kylie Cosmetics is a shining example of this, having achieved an astounding $630 million in sales and Gym Shark ($220+ million), built and hosted on the platform. According to Shopify data, 80%+ of merchants are profitable after two years, and the average annual revenue for a Shopify store is $150k.
Considering these impressive numbers, it's not surprising that Shopify is widely recognized as one of the best ecommerce platforms in the market.
Shopify Dropshipping Store
Understanding Shopify Dropshipping Supply Chain Shopify dropshipping allows you to sell products without storing inventory. For example, when a top Shopify dropshipping store offers a product, it is purchased from a third-party vendor and shipped directly to the buyer.
This eliminates the need for the seller to handle the goods directly, which sets drop shipping apart from traditional retail, where merchants own and stock inventory.
To succeed in dropshipping, it is crucial to know the key players in the supply chain:
Manufacturers: They produce goods but sell them in bulk to wholesalers or retailers rather than the general public.
Wholesalers: These entities purchase goods from manufacturers in large quantities, add a markup, and then resell to retailers.
Retailers: They are the ones who sell the goods to the general public and earn a profit in the process.
Why Many People Choose To Open Shopify Dropshipping Stores
There are several reasons why many people choose to open a Shopify dropshipping store. One of the most significant advantages is its ease of setup. With this model, you can sell products through your online store without needing inventory management or physical storage space.
Top Shopify dropshipping stores allow merchants to test various business ideas with minimal risk and gather valuable insights into product selection and marketing strategies. This approach can also minimize startup costs and reduce the financial risk associated with traditional retail models.
In sum, the convenience and low-risk nature of the Shopify dropshipping model makes it an attractive option for many entrepreneurs looking to start an online business.
Dropshipping makes for a popular option among merchants, given its numerous advantages. One of these advantages is low operating expenses, as you only pay for products after they've been sold. This eliminates the risk of overstocking and reduces costs. Additionally, starting a dropshipping business requires less capital investment because there's no need to manufacture or store products. This frees up resources for other aspects of the business, such as marketing.
Another advantage is flexibility in terms of location. The products are shipped directly from the drop shipper's location, so you can work from anywhere, such as at home or at a coffee shop. This provides greater flexibility and convenience.
Furthermore, evaluating new items and testing the market is less risky with dropshipping. Most top Shopify dropshipping stores feature best-selling items, allowing you to identify high-demand products quickly.
Lastly, dropshipping can save a lot of time. There's no need to manage logistics or inventory, so you can focus on marketing and growing your brand. This enables you to build your business quickly and efficiently.
Key Takeaways
In conclusion, dropshipping is an attractive business model that offers numerous benefits to merchants looking to sell products without the hassle of managing inventory. With the increasing popularity of Shopify, the number of Shopify dropshipping stores is rapidly growing.
The low operating costs, minimal startup costs, location flexibility, lower risk when evaluating new items, and time-saving benefits make dropshipping an ideal choice for entrepreneurs. If you're considering opening a Shopify dropshipping store, now is the time. With over 2.5 million stores, there's no doubt that the Shopify platform offers excellent potential for success.
FAQs
What is the success rate of a Shopify store?
The success rate of a Shopify store varies depending on factors such as the niche, the quality of the products, and the marketing strategy. However, according to Shopify, over 1 million businesses in more than 175 countries use their platform to sell products, which suggests a reasonably high success rate.
What is the failure rate of Shopify stores?
There are no exact statistics on the failure rate of Shopify stores. Still, it is safe to say that, like any other business, some Shopify stores fail for various reasons, such as poor product selection, ineffective marketing, or lack of funds. However, many Shopify stores can succeed with the right strategies and effort.
How much does the average Shopify store make?
The average revenue of a Shopify store varies depending on several factors, such as the niche, product prices, and marketing strategy. For example, according to Shopify, the average revenue per user (ARPU) is $58 per month, but this can range from a few dollars to thousands per month, depending on the store's success.
Do you need help to succeed with Shopify?
Like any business venture, success with Shopify requires hard work, dedication, and the right strategies. However, Shopify provides an easy-to-use platform with features like drag-and-drop website builders, integrated payment systems, and marketing tools, making it more accessible for entrepreneurs to start an online business. With the right mindset and effort, it is possible to succeed with Shopify.
Small Request
Kindly share it with your friends. Especially the ones you believe need this information. Sign Up Now and Get your first 3 months for only $1 monthly.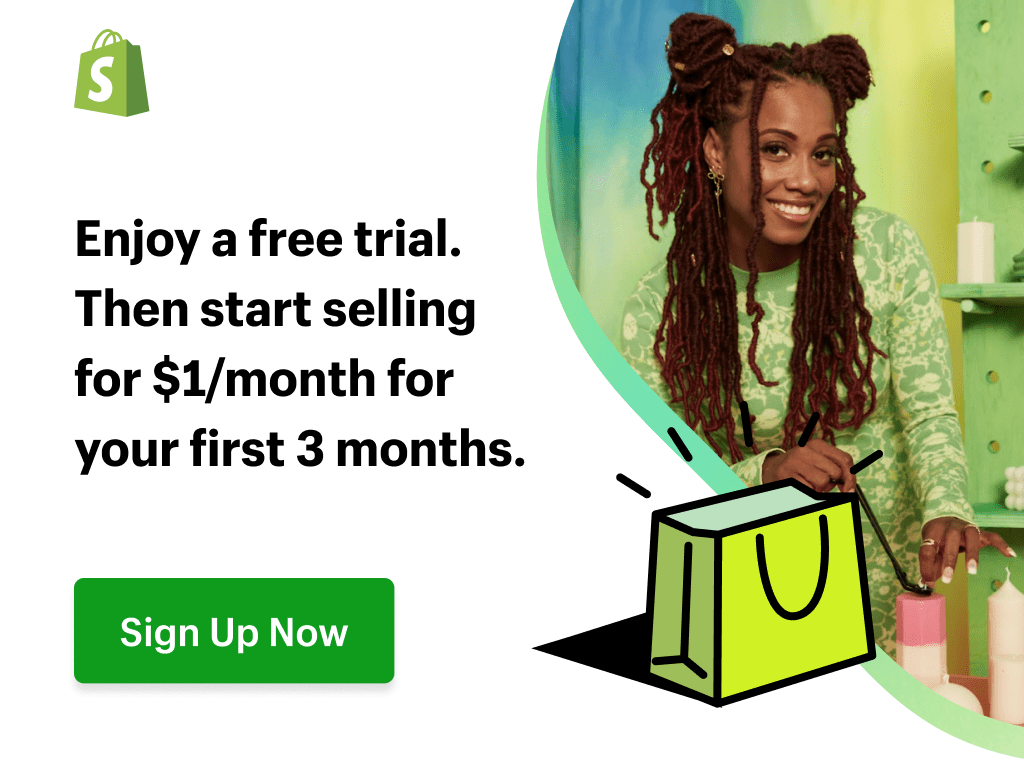 Sharing this information with others can make a huge difference. You may ask why.
Well, the truth is, my main aim is to provide the best information about drop shipping for both beginners and experienced dropshippers.
And I plan to continue doing so for as long as I can.
I would also like to thank those who support my work by reading and sharing my content.
Trust me, when you take your time to share, it will greatly help me and others who need this information.
Here are some great suggestions:
Pin it
Share it on another blog.
Share on Facebook (Share it with friends and even on Facebook groups)
Tweet it
Stumble it
This will only take a few seconds of your time, and I would appreciate it.
I appreciate you a lot. Thank you!
Join my Shopify dropshipping group mastermind and follow my blog to learn more about Shopify tips, dropshipping guides, tricks and checklists, and e-commerce in general.
If you enjoyed and learned something from this post, you can get me updates for free!
I send out email newsletters about new blog posts, tips, and tricks to help you grow your dropshipping business, new YouTube videos to give you more insights into the e-commerce market, and much more.
If you enjoyed reading this, you could also join my Facebook group. Thank you for reading how to make money dropshipping online from the comfort of your home.
Click here to Join My Facebook Mastermind Group