Shopify Plus Plan Features That Makes It Stands out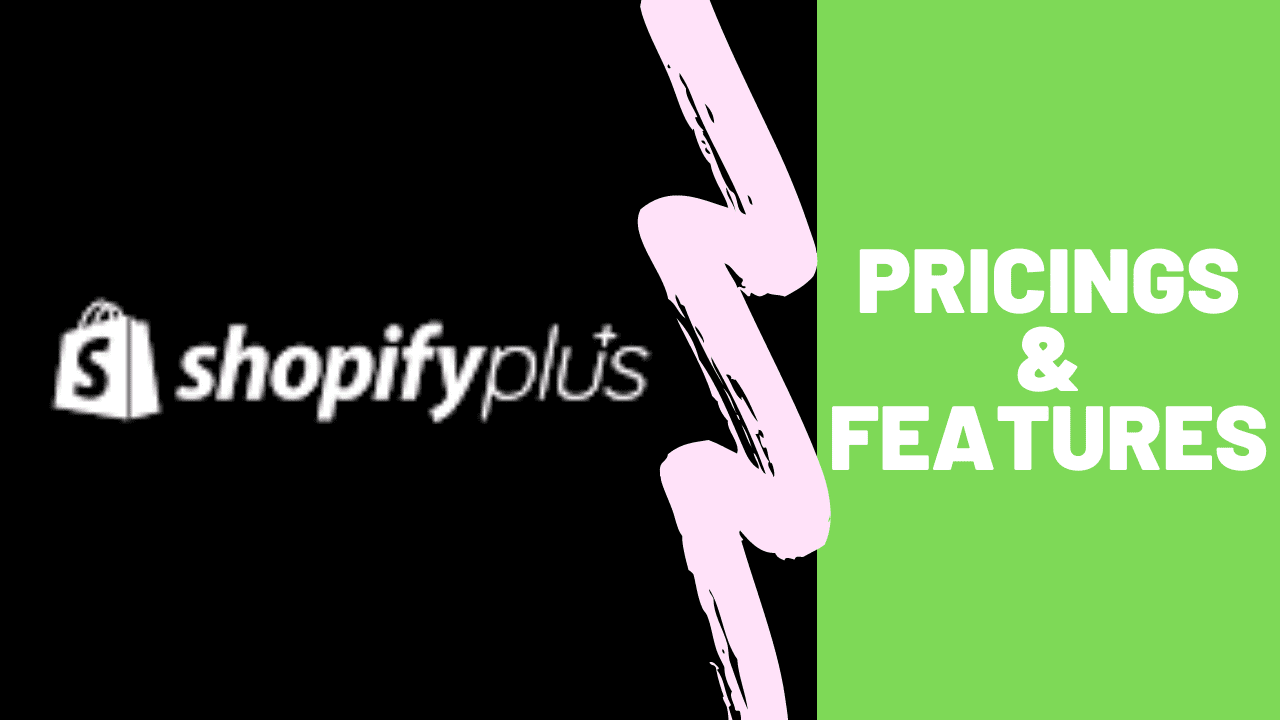 Shopify Plus is a distinguished cloud-based e-commerce platform for high volume merchants.
It offers enterprise-grade sales capabilities without the enormous price tag and hassles of traditional business solutions.
Many large brands and fast-growing companies use Shopify Plus to boost their business.
Shopify offers a multi-tenant platform that is highly distributed and processes billions of dollars a year.
This platform reduces IT costs, and you don't have to worry about transaction fees, rack space, or bandwidth with that.
Shopify Plus makes selling your products on all major marketplaces and social networks a simple matter.
Its multi-channel capabilities increase customer engagement, enhance sales, and increase brand awareness across any channel that you choose.
The vendor's expert team of account managers, technical designers, and dedicated agents make the Shopify Plus transition smooth and quick.
Shopify Plus is an advanced version of any Shopify plan. It gives you an unbeatable scalability multi-channel platform that helps your business grow without any barriers.
Shopify plus is used primarily for large, developing online stores and websites.
Shopify Plus is Shopify's enterprise offering. It combines the ease, security, and agility of their small business platform ("regular" Shopify).
This solution has helped hundreds of thousands of merchants, with the scale and customizability that an enterprise-level merchant would need.
Shopify Plus helps with its higher-level tools and features to scale your business up.
It comes with a lower transaction fee. Depending on the store's revenue, the fee per transaction is less than 0.2 percent.
Shopify Plus Features
Even it can be as low as 0 percent. Here are just a few Shopify Plus benefits:
1. App Integration Shopify plus has an ecosystem on the App Store with many well-vetted extensions.
All the extensions are pre-packaged code to add integration or built-in features to paste into your store.
2. Wholesale Management Wholesale management provides the power to run a separate wholesale website from Merchant's existing Shopify account.
By which Mearchat can customize the pricing per buyer, bulk discount, shipping rules and can also review and edit orders before invoicing.
3. Safety and Security Shopify plus offers a fully custom domain.
It is entirely safe and secure in terms of personal and financial information of their customers.
Developers use top-level SSL checkout for the security and maintenance of your website.
4. Excellent Loading Speed Three second is the stander loading time for a healthy website.
If the target user needs to wait more than three seconds, then it is a bad review for your website.
Shopify plus has inbuilt features, which makes the website optimized automatically.
5. Powerful Marketing Tools powerful marketing requires the right toolset. The basic version offers SEO features, and advanced e-commerce analytics offers marketing tools like custom gift cards, discount coupons, store statistics, and many more.
Hosting
Another thing you don't have to worry about with Shopify Plus is worrying about hosting your store.
Shopify plus is hosted with SAAS, which is an eCommerce hosting solution.
SAAS (software as a service) means that Shopify will provide you with the software that you need to keep your Shopify store running and maintained!
What does this mean for security implications?
Shopify Plus uses Level 1 PCI DSS compliant servers to host your store.
PCI DSS (Payment Card Industry Data Security Standard) is something that your store needs to legally store your customer's emails.
This means that Shopify Plus guarantees that your customer's information has the same type of protection as a bank does.
If your store isn't PCI compliant, it means that your store will have a difficult time accepting credit card and debit card payments.
Plus, Shopify will also make sure to take care of all of your security measures.
SSL certificates and PCI DSS servers are installed to ensure that your customers have all of their private information protected.
Ultimately, this means that you won't have to worry about hackers stealing your customer's credit card numbers or information.
This means that customers will feel safe using your online store and coming back to purchase more of your products.
Bandwidth
When it comes to bandwidth, you can think of a Shopify Plus plan like an all you can eat buffet.
Unlike other companies, the Shopify Plus plan will let your website handle unlimited transactions.
Plus, your site will be able to handle 6,000 checkouts per minute.
Your online store will handle a seamless and fast checkout experience with Shopify Plus while shopping on your site.
Shopify Plus servers are super quick and reliable, meaning that you'll have to worry less about your customer's checkout experience.
Shopify Plus Payments
You can sell in-store, online, and through any channel you wish. Bitcoin and more than 70 other payment gateways can accept payments.
You can sell in multiple regions and different languages.
Plus, credit card rates can be negotiated by accepting payments directly with Shopify Plus.
Shopify Plus Security
It is a certified Level 1 PCI DSS compliant and uses continuous risk management and annual on-site compliance.
Customization
Shopify Plus offers designs that are responsive to any brand and any screen. The software gives you total control over your website feel and look.
It allows the user to define the store layout, branding, and content.
The fully responsive platform enables you to create beautiful customer experiences that work on any platform or screen.
Reports
Shopify Plus's advanced reporting and analytics features, boosted by Google's Enhanced Ecommerce Analytics engine, help online retailers get deep insights and understand customers better.
Multi-channel Sales
You can use the ready-to-go app integrations from Shopify Plus with Ordoro, Brightpearl, Stitch Labs, and Channel Advisor or create custom apps to link your sales channels.
The software's open APIs can also be used to fit your e-commerce presence perfectly with your current multi-channel operation.
Custom Fulfillment
For Shopify Plus customers, Shipwire, Webgistix, and Amazon's Fulfillment are already built-in.
Using the robust API, you can also create a custom fulfillment app to connect to other solutions.
Content Delivery Network (CDN)
The vendor's extensive network of servers worldwide ensures your customers can load your online store faster wherever they are.
Support
To help you improve your online store, Shopify Plus offers dedicated account management and support. You can access priority 24/7 support instantly via phone and email.
Overview of Shopify Plus Features
Level 1 PCI compliance
Fast servers
Unlimited bandwidth
97% uptime
Exclusive APIs
7000+ CPU cores
200 TB storage
70+ payment gateways
1000+ professionally built apps
Seamless integrations
Powerful insights
White glove account management
Dedicated account managers
24/7 phone and email support
Need for Shopify Plus clone stores
Shopify Plus comes with ten clone stores, which allows for an adequate level of scale – beyond that, you pay a higher monthly fee (for additional stores).
The preeminent number of stores any of our customers had was around 15, mainly for local international stores.
Although clone stores operate in isolation, for retailers operating on the Shopify Plus platform, this is often a big plus.
Among other things, it allows for properly localized international stores.
Most of our customers then also have a staging or testing site set up to help make more significant changes to the store and test deployments.
Multi-Currency
Shopify Plus also features multi-currency features, which are still relatively new.
Although necessary, this feature can be valuable to retailers and enables speedy support through Shopify Payments for many mainstream currencies, including local payments.
The multi-currency feature allows the following currencies, but pricing is based on a fixed exchange rate (so you can't use it to manage local pricelists).
Shopify's multi-currency usage would include localizing currency based on a user's IP, but you may force a currency based on a URL.
The multi-currency currencies supported to Shopify are:
Australian $
Australian $
Danish Krona
Canadian $
Euro
Hong Kong $
New Zealand $
Japanese yen
British £
Singapore $
United States $
Swedish krona
This is good, most especially for retailers looking to determine the concept of new markets or allow international traffic very simply – but it's not a scalable internationalization solution.
You also have to make sure the apps that you are using are compatible.
Wholesale channel
Shopify Plus users can also use the wholesale channel Shopify, which provides a host of features to set up a necessary (but very easy to manage) wholesale offering.
The core features of the Shopify Plus wholesale channel are:
Restricted wholesale access, stripped-back store
Easy to assign access to specific clients and client groups
Aid to the tiered pricing
Prizing particular to the customer
Product availability specific to customer
Payment options tailored to clients
Payment plans + credit limits
Ability to set limits on purchases etc.
A limited number of staff accounts pre Shopify Plus.
There are restrictions to the number of staff users you can have on your store on non-Plus versions of Shopify-which can be a huge thing, especially during a build.
Our average Shopify Plus project requires perhaps five people from the client's team to access it, multiple people from the development agency, our team (consultants), an SEO resource, any third party handling any integration, and any other consultants.
That can quickly add up.
Shopify Scripts
Shopify scripts is another plus feature that allows users to create rules for offering shipping logic, promotions/discounts, payments, etc. to various customers or based on multiple variables.
This is a vital feature critical for most of our customers using Shopify Plus – such as complex promotions, bundling, wholesale-only shipping options, tiered pricing, bulk order discounts, shipping discounts, and much more.
Scripts can be edited directly in Shopify and are very simple to create and manage, as far as scripts go.
There are three types of scripts: line item scripts, shipping scripts, and payment scripts – each of which can control their scope within the cart and checkout.
For a number of our clients, Shopify Scripts was needed to meet Shopify requirements; other versions of Shopify wouldn't have been suitable – probably the case with any complex retailer looking to move to Shopify.
Shop Flow
For Shopify Plus merchants, Shopify Flow can be beneficial, allowing for rule-based automation of various tasks or functions.
In essence, Shopify Flow allows merchants to create a trigger-based action and then variables – disabling a product to checking the order dimensions or canceling an order to assigning a customer to a VIP group or even creating a wholesale account.
You used Shopify Flow to automate many manual tasks with clients, and it's a unique feature for Shopify Plus users. Some examples of things you can use Shopify plus for includes:
Fraud alerts on active orders
Theme Changes
Ordering options based on product availability
Assigning customers to the wholesale channel
Assigning tags plus more
You can now also use Shopify Flow with third parties, examples of which include Klevu, Loyalty Lion, Klaviyo, and Yotpo.
While fraud scoring is a feature offered across Shopify plans, Shopify Flow requires the ability to control how orders are handled, which is only available to Shopify Plus users.
For Shopify Flow, flagging orders based on fraud scores of order data is a widespread use case.
For some time now, Shopify has been rumored to be creating a more robust fraud solution for Plus users, but that hasn't yet come up.
Shopify Launchpad
Shopify launchpad is an app that enables Shopify Plus (plus only apps) to schedule various admin tasks beforehand.
For many retailers, this is an essential feature.
It is generally a good value-add for retailers moving to the platform as it is stable and very reliable, unlike other eCommerce platforms.
The launchpad allows store owners to schedule things like adding or disabling products, general merchandising, theme changes, updates to the landing page, etc.
Checkout Page flexibility
Even though the Shopify checkout is well-known for being locked-down and rigid (in my opinion, generally not a bad thing), users of Shopify Plus can customize more than users of other plans because they have access to the checkout. File Liquid.
This allows things like more comprehensive styling, script adding, custom messaging, etc. It can be useful for users who need, for example, to add additional functionality such as custom fields or options.
Usually, I use Emma Bridgewater's WeMakeWebsite build as an excellent example of a customized version of Shopify's checkout – featuring different custom fields and messaging.
Platform support/account management
Merchants are assigned a Merchant Success Manager as part of the Shopify Plus license, responsible for helping the store owners use Shopify Plus and generally get more from the platform.
Uptime
Did you know that Shopify Plus guarantees merchants 99.98% uptime?
For you, that means your store will be up and running nearly all the time, able to receive sales and generate traffic.
With other eCommerce websites, if your processing time is down, ten minutes of downtime could equal thousands of lost orders.
It could result in a massive impact on your profit margin.
However, with Shopify Plus, you won't have to worry about any revenue loss due to technical problems.
Especially when you're spending money on ads to get orders, your website must handle massive surges in visitors and orders.
Scaling Your Business
Shopify Plus provides users with bug fixes and technical updates. Not only will this help save you money in the long run, but you'll also have a website that's always up-to-date with the latest trends.
Even better, Shopify will let you know when your site is going to have maintenance performed.
By leaving all of the tech updates and bug fixes up to Shopify, you won't have to worry about finding someone to provide you with the workforce for IT support.
What does that mean for you?
You can scale your online store more effectively. Instead of worrying about making sure that your website is up-to-date, you'll have extra free time to focus on properly marketing your store.
Plus, you'll be able to develop new business strategies to make sure your business keeps its competitive edge.
If you're looking to transport your current eCommerce platform to Shopify to continue growing your business, Shopify Plus offers the Transporter App to make migration a breeze!
Shopify Plus Custom Sales and Discounts
Shopify Plus provides customers with the ability to customize their sales and discounts.
Through the Shopify Discount API, website owners can offer their customers who reach a specific balance in their cart (such as $200) a customized percentage off of their order.
The Plus plan allows owners to offer a tied pricing option, add in BOGO (buy one, get one) options, and even bundle options.
Customers can also pay their balance using a gift card because Shopify Plus offers website owners Shopify Gift Card API.
The Shopify Discount API and Shopify Gift Card API are exclusive to people who have purchased a Shopify Plus plan.
Empowering businesses with offline retail
Shopify doesn't just mean eCommerce. They know the real value of brick-and-mortar sales, and with their dedicated POS system, Shopify Plus customers can bridge the gap between online store and offline retail.
Pop-up shops and eCommerce go hand in hand, and Shopify makes omnichannel easy to integrate into your brand strategy.
The Shopify POS device is user-friendly and intuitive, and any sales made through it automatically synchronize with your central Shopify dashboard.
That means your inventory, customer data, and product range stay up-to-date to monitor your growth.
A solid omnichannel strategy is a must-have for a growing enterprise brand; it's great to have a platform that makes it so easy.
Professional, responsive Shopify themes
One of Shopify's main draws was its commitment to providing its merchants with attractive, professional, and responsive themes.
Shopify offers a truly democratized marketplace for business owners of any size, with functional and attractive themes.
There's a vast array of slick, high-quality designs available to customers, and not just to those who want to shell out for them.
Free options for Shopify can be as appealing and polished as paid versions, without their UX suffering.
Each is user-friendly and responsive across all devices, delighting your customers with their shopping experience at every step.
There's a vast array of slick, high-quality designs available to customers and not just to those who want to shell out for them.
Free options for Shopify can be as appealing and polished as paid versions, without their UX suffering.
Each is user-friendly and responsive across all devices, delighting your customers with their shopping experience at every step.
International eCommerce capabilities
Ecommerce can already reach customers from all over the globe, with most online store builders, so international commerce's promise might not impress you.
But Shopify Plus is designed to help you grow your business. The more you expand, the more you reach across borders into new countries.
Shopify Plus provides you with all the tools and features you need to expand quickly.
It offers tailored language, location, and currency selectors to run business with the virtually major foreign market in the world within their themes.
More than 100 payment methods options are included in this plan, so your business can cater for the increasing number of gateways your customers are using.
When it comes to the financial minutiae of dealing with overseas regulations, setting up an online store often can be daunting.
But Shopify Plus also includes the Compliance Cloud from Avalara, which provides tax calculations for 70,000 legal restrictions.
It makes it easy, regardless of your background or expertise, to automatically calculate tax for each invoice according to regional specifications.