How To Change Your Shopify Theme
In today's world, having a visually appealing and user-friendly website is crucial for any business. Changing your theme can make a significant difference if you want to improve your Shopify store's appearance and functionality. In this article, we will guide you through the step-by-step process of how to change your Shopify theme.
We will cover everything from previewing and purchasing a new theme to installing and customizing it to fit your branding. By following these simple instructions, you can enhance your Shopify store's user experience and take your online business to the next level.
Table of Contents
How to Change Your Shopify Theme: No Coding
If you're thinking about giving your online store a fresh new look, changing your Shopify theme is a great place to start. With hundreds of themes available in the Shopify Theme Store, selecting the right one can be overwhelming.
 Changing your Shopify theme can give your online store a competitive edge by adding something unique and attractive. However, the process of changing the theme is a common question among platform users – how to change your Shopify theme?
While Shopify makes it easy to swap themes, there are some things to consider before making the switch, especially if you have already customized your store and have Shopify apps for better functionality.
Research shows that an unattractive layout can deter 38% of website visitors from engaging with the site. This highlights the importance of design and site structure for customer retention. A well-conceived and seamless UX design can also increase customer conversions by up to 400%, emphasizing the significance of choosing a suitable Shopify theme for building customer trust and relationships.
Choosing a theme that catches the visitor's eye and differentiates you from competitors. Strategizing product placement and sorting categories to work with the new theme can also give you an edge in the market.
Put differently, changing your Shopify theme can be beneficial, but it's essential to choose wisely and consider all aspects before making the switch.
Step 1: Choose a new theme
Factors to Consider When Choosing a New Theme
Here, we'll discuss the factors you should consider when choosing a new theme and provide tips on how to browse and select the perfect theme for your store.
Design
When browsing for a new theme, the design should be one of your top priorities. The design of your online store can influence a customer's perception of your brand and affect their decision to purchase. Choose a theme that reflects your brand's style and aesthetics.
Features
Shopify themes come with various features, such as product filtering, newsletter sign-up forms, and social media integration. It is essential to choose a theme with features that will enhance your store's functionality and make it easier for customers to shop.
Compatibility
When selecting a new theme, ensuring it's compatible with your store's apps and plugins is crucial. Check the theme's compatibility with any third-party apps you currently use before making your final decision.
Mobile Responsiveness
With more and more customers shopping on their mobile devices, having a mobile-responsive theme is essential. Choose a theme that looks great and functions well on mobile devices to provide a seamless shopping experience for your customers.
Step 2: Preview the new theme
Once you have chosen a new Shopify theme, the next step is to preview the theme on your store. This allows you to see how the theme looks and feels before making it live for your customers.
In this section, we will discuss how to preview the new theme on your store and how to test its functionality and responsiveness.
How to preview the new theme on your store?
To preview the new theme on your store, you need to follow these simple steps:
Go to your Shopify admin panel and click the "Online Store" section.
Click on "Themes" and then the "Customize" button next to the theme you want to preview.
This will take you to the theme editor, where you can see how your store will look with the new theme.
Make any necessary changes to the theme, such as changing the font or color scheme.
Click the "Save" button when you are satisfied with the changes.
To preview the theme, click the "Preview" button in the top right corner of the editor.
This will open a new window where you can see how the theme looks on your store.
You can navigate through your store and test the functionality of the new theme to ensure it is working properly.
If you are happy with the theme, click "Publish" to make it live on your store.
How to test the new theme's functionality and responsiveness?
When previewing a new theme, testing its functionality and responsiveness is important to ensure it provides a good user experience for your customers. Here are some tips on how to test the new theme:
Test the theme on devices like desktops, tablets, and mobile to ensure it is responsive and looks good on all devices.
Check the loading speed of your store with the new theme to ensure it does not slow down your site.
Test the navigation and user interface of the theme to ensure it is easy to use and intuitive.
Check the checkout process to ensure it works properly and customers can complete their purchases without issues.
Test the theme with different browsers, such as Chrome, Firefox, and Safari, to ensure it works well with all browsers.
By following these steps, you can ensure that your new theme is visually appealing and functional and provides a great user experience for your customers.
Previewing and testing a new Shopify theme is essential before making it live on your store. By previewing and testing the theme, you can ensure that it is the right fit for your business and provides a great user experience for your customers.
Sign up for a free trial and enjoy 3 months of Shopify for $1/month on Select Plans.
Step 3: Purchase the new theme
Once you have found the perfect theme for your store, it's time to purchase it. To do this, click the "Buy Theme" button on the theme's page. This will take you to the payment page, where you can complete your purchase.
When purchasing your new theme, check the price and read the terms and conditions carefully. Some themes may come with additional features or support, so choose the one that best suits your needs.
Payment for your new theme can be made using various methods, including credit card, PayPal, or other payment options. Once you have completed the payment process, you will receive an email with a download link for your new theme.
It's important to note that some themes may have different delivery options. For example, some may be available for immediate download, while others require additional setup or customization. If you have any questions or concerns about the delivery of your new theme, be sure to contact the theme developer for more information.
Now that you have purchased your new theme, it's time to change your Shopify theme.
Step 4: Install the new theme
Once you've purchased your new theme, suppose from a third-party marketplace like themeforest, it's time to install it on your Shopify store. Here's how to do it:
In your Shopify dashboard, click on the "Online Store" tab.
From there, click on "Themes."
Next, click on the "Upload theme" button.
Choose the file for the new theme you downloaded from the theme store.
Click "Upload."
Once your theme has finished uploading, it's time to activate it. Here's how:
In the "Themes" section, hover over your new theme and click the "Actions" button.
From there, select "Publish."
You'll see a prompt that asks if you want to publish the theme. Click "Publish" again to confirm.
Suppose you bought the theme on Shopify, there is no need to download the theme since it can be connected to your store and published without downloading, you simply buy, then the theme will appear under your themes. You only need to activate it and customize it to your likings.
Felicidades! You have successfully installed and activated your new theme. Your store's appearance will now be updated according to the new theme you've chosen.
Step 5: Customize the New Theme
Congratulations on successfully installing your new Shopify theme! Now, it's time to customize it to fit your branding and make it stand out.
First, you need to decide on the look and feel you want your store to have. Next, consider your brand's colors, fonts, and overall aesthetic. Then, use the theme customization options to make the necessary changes. Finally, you can modify the header and footer, adjust the layout, and add images and text.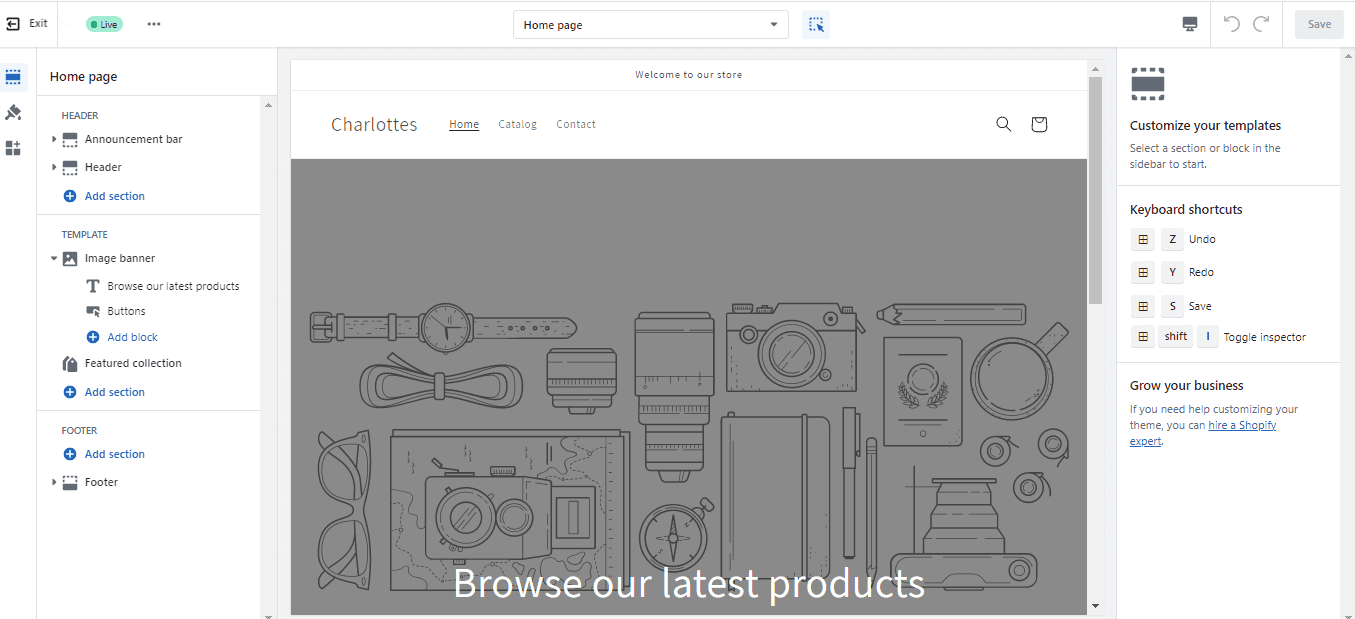 Next, make sure to modify the new theme's settings and features. This may include adding or removing sections, adjusting the homepage slideshow, or changing the product page layout. Finally, take advantage of built-in features like social media integration or custom menus.
Remember, your new theme should look great and function smoothly. Test all the features to ensure they work as intended and adjust as necessary.
By taking the time to customize your new theme, you can create a unique and cohesive brand experience for your customers. Don't forget to save your changes along the way, and have fun making your store your own.
Final Thoughts
In conclusion, changing your Shopify theme is a simple process that can be completed in just a few steps. By previewing the new theme, purchasing it, installing it, and customizing it to fit your branding, you can give your online store a fresh and updated look. And the best part is you can do it all without losing your existing content.
If you're having trouble changing your Shopify theme, follow the instructions carefully and check out our FAQs section for common issues.
Remember, a well-designed and professional-looking online store can make a massive difference in attracting and retaining customers.
So, don't hesitate any longer. Follow our step-by-step guide on changing your Shopify theme and taking your online business to the next level. Happy designing!
FAQs
Why can't I change my theme on Shopify? 
There could be several reasons why you can't change your Shopify theme. One common reason is that you may have a pending order or unresolved issue with your current theme.
Another reason could be that you may not have the necessary permissions to change your store's design. You should also ensure your store is on a paid plan, as free plans don't support theme changes. For example, you can contact Shopify support for assistance if you still face issues.
How do I change my Shopify theme on my phone? 
Changing your Shopify theme on your phone is possible, but doing it on a desktop or laptop is recommended for a better user experience. If you still want to change your theme on your phone, you can access your Shopify dashboard through a mobile web browser and follow the same steps as you would on a computer. However, keep in mind that mobile devices may have limited screen real estate and may not display all the features of the theme editor.
Can I change the Shopify theme without losing content? 
Yes, you can change your Shopify theme without losing content. Shopify allows you to switch between themes without losing your products, collections, pages, and blog posts. However, remember that some customizations you've made to your current theme may not be compatible with the new one.
It's always recommended to test the new theme before making it live to ensure everything works as expected. Additionally, you can create a backup of your current theme in case you need to revert to it later.
Small Request
Kindly share it with your friends. Especially the ones you believe need this information. Sign Up Now and Get your first 3 months for only $1 monthly.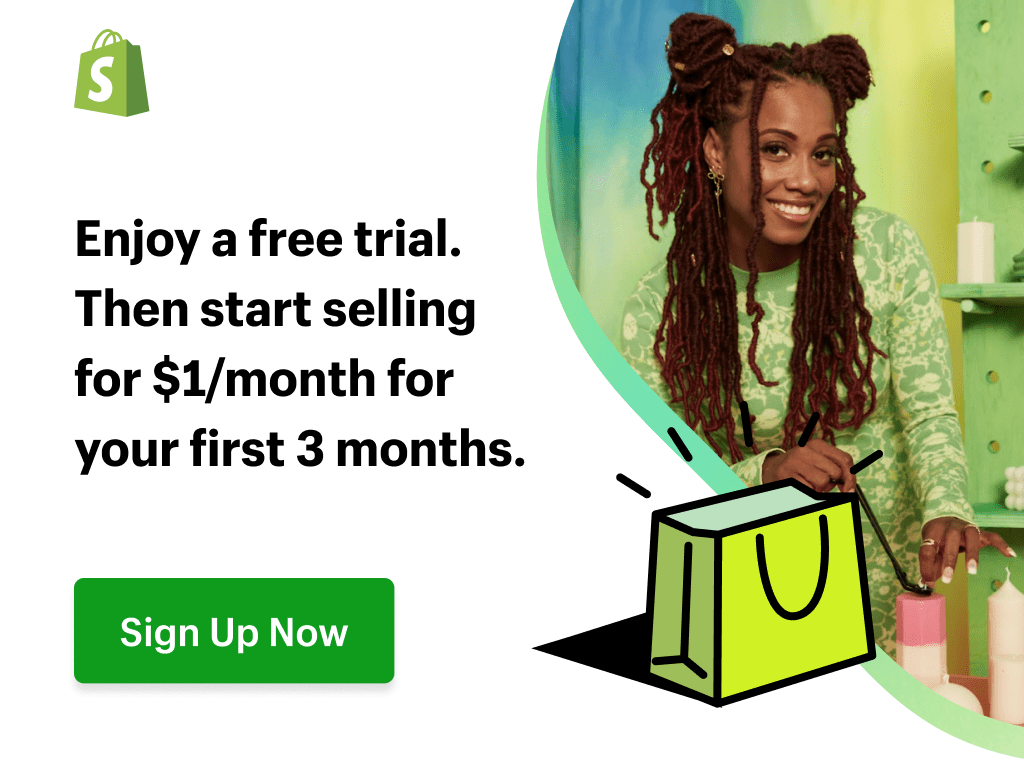 Sharing this information with others can make a huge difference. You may ask why.
Well, the truth is, my main aim is to provide the best information about drop shipping for both beginners and experienced dropshippers.
And I plan to continue doing so for as long as I can.
I would also like to thank those who support my work by reading and sharing my content.
Trust me, when you take your time and share, it will greatly help me and others needing this information.
Here are some great suggestions:
 Pin it
Share it on another blog.
Share on Facebook (Share it with friends and even on Facebook groups)
Tweet it
Stumble it
This will only take a few seconds of your time, and I would appreciate it.
I appreciate you a lot. Thank you!
Join my Shopify dropshipping group mastermind and follow my blog to learn more about Shopify tips, dropshipping guides, tricks and checklists, and e-commerce in general.
If you enjoyed and learned something from this post, you can get me updates for free!
I send out email newsletters about new posts published on the blog, tips and tricks to help you grow your dropshipping business, new YouTube videos to give you more insights about the e-commerce market, and much more.
If you enjoyed reading this, you could as well join my Facebook group. Thank you for reading how to make money dropshipping online from the comfort of your home.
Click here to Join My Facebook Mastermind Group