11 Phases Of Product Launch For Shopify Store
How do you do your Product Launch? In this article, we will go through the 11 steps to follow while launching your products on Shopify for either your inventory or dropshipping products.
An estimated 70-90 percent of new products fail. This indicates that the products do not sell at the scale and frequency required for profitability. A few purchases occur, and that is it.
Product launches are massively important to new business start-ups and adding a new product to an existing lineup.
Successful product launches portend potential in setting you up for long-term success despite your relatively well-established status in your industry.
There is much riding on this; therefore, you need more than just a simple email announcement carrying a single image of the product you are rolling out.
Often, a less-than-stellar product launch is the culprit in a product failure. Preparation is vital, and this is precisely what this post seeks to do: to walk with you and ensure that you are as ready as possible to have a formidable product launch that thrusts you to success.
Table of Contents
What Cut As a Perfect Product Launch?
A grand product launch has to be strategic in its testing and marketing, which usually is a lengthy and involved process; it is more than listing the product online and making it available.
Granted that the product should be reliable on its right, it is the marketing, and all that leads up to it will make and break the launch because if no one hears about how great the product is, they can not buy.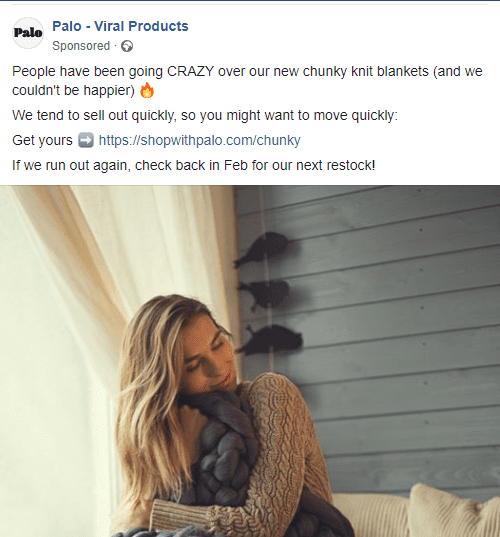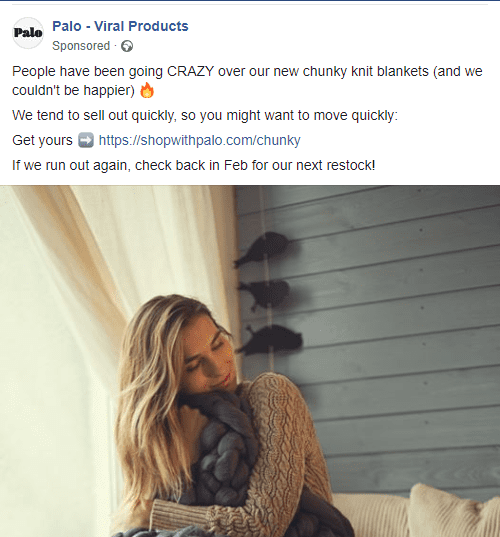 The lengthy process entails developing strategies and testing them and then again strategizing and testing, all at the same time working on generating tons of excitement and visibility for the time when the product page goes live online at your site. The process is a learning curve anchored on effectively reaching your audience.
A Step-by-Step Process of Strong Product Launch
Product launches should not be rushed. The implicit is that the process should start early; this article will walk you through it step-by-step.
1. Defined Product's USP
A unique selling proposition (USP) usually applies to a brand as a whole. However, it can also be customized for individual products.
USPs help explain why a potential customer should buy your product over a competitor by telling what makes yours unique and valuable.
USPs affect the messaging you use and how you market your product; this is significant in strategy development.
You can develop a strong USP centered around the effectiveness of a product; if you understand a possible USP, that is an excellent place to start, and it should be figured out early in strategy development.
Start a free trial today and enjoy 3 months of Shopify for $1/month Instead of $39/month on selected plans. Sign up now
2. Identify Audience Segments
Once you have settled on what makes your product stand out, start by breaking down who your target audience is. Mainly, there are several distinct audience niches that your products can appeal to.
You can have campaigns geared towards specific segments by creating messaging for each one; this way, you will be successful in product promotion.
You must break down your audience niches into distinct buyer personas and tailor your strategy to audience segments.
The personas should be fleshed out to the extent you understand their demographics, their motivations, and pain points that your product can help resolve.
There is a likelihood that each persona will be different from the one next to it, but that is good because the more detailed they are, the more they can guide your content.
3. Conduct Market Research
Conducting market research is at the top of the product launch checklist. The reason is you want to be able to look and see what is already out there from your competitors, how products are marketed, and how well they are doing.
What kinds of ad campaigns are your competitors running? Which aspects get highlighted, and what kind of reception are the products seeing? Identify your top competitor and figure out how you can stand out.
Market research can strengthen or alter USPs if you see new ways to present your product differently.
4. Roll Out a Pre-Launch Beta Test
The essence of early testing is that it allows the pretesting of initial concepts before investing significant money all in one strategy that may or may not work.
Generally, using small focus groups is the right call. It enables you to identify enthusiastic members of your target audience, including your current customers, and ask them to test your products for free in exchange for their open, genuine feedback.
You can deploy hyper-targeted Facebook Ads using tight geographical or interest restrictions to find test participants or evaluate the product's benefit or reception.
Carefully monitor the tests, and then apply the information you learned to adapt.
You must ensure that your audience about the product, how they used it, and their opinion on marketing.
5. Develop a Marketing Strategy
Marketing is king in product launch, and at this juncture, you have tons of data to work with; you can come up with your marketing mix, a blend of strategies and platforms that you will use to target your audience.
At this stage, you should do the following;
Decide on what platforms to use and how much to invest in each.
Define some of the copy to use
Select specific strategies to implement, like whether to leverage.
Influencer marketing, leverage discounts or referral programs.
Indeed, different platforms serve different purposes, each with strengths and weaknesses. Consider the following in your choice.
Email marketing has a high ROI and is low cost. It also allows you to connect with people who are already interested.
Search Ads (Bing, Google & Pinterest) allow you to show your products to users actively searching for them.
Ads have higher costs, though they capture users further in the sales funnels.
Influencer marketing is an excellent choice for superior visibility, boosting quickly, and generating hype quickly.
Social Ads like Instagram and Facebook are avenues you can use to introduce you to users who fit specific targeted criteria, in effect catching their interests and generating demand.
These Ad platforms are slightly cheaper than other PPC campaigns, although they require longer funnels to move users to conversions.
Product reviews and referral campaigns are low-cost but highly effective and utilize social proof and word-of-mouth marketing in your favor.
It would help if you had reviews to get you started. These programs should be executed before product launch to maintain a quick momentum.
The power of casting a wider net is that it means more success quickly. Deploying a blend of different marketing strategies and platforms is the right call.
Users in various stages of the funnel require specific messaging at specific times.
Read Also:
6. Creating Landing Pages & Product Listing
After figuring out how you want to market your product, the next is to get the landing pages and product listings up and running.
Get them ready on your website and upload Ad campaigns into the Ad Manager area for approval.
There is no hurry to launch anything yet officially; schedule your ad campaigns to be approved in the system, which you should only begin once you are ready.
If you wish to keep your listing page incognito, you achieve it by removing a listing page from Google's search console so it is not finable in search and keeping it out of your current site navigation menu. It must be done early because you still want the listing page ready.
7. Have Your Launch Calendar Ready
The launch calendar needs to be ready before you start releasing your campaigns. Determine precisely the day you want to do the big public release and then start promoting it in advance and have things in order when the time is right.
At this stage, you should be as thorough as having a straightforward bet test scheduled and clear deadlines for when the results should be back.
Also, having clear internal periods helps control the urge to keep testing and testing, pursuing perfection.
It would be best to remain accountable to your current timetable unless legitimate product safety and malfunction issues arise.
8. Roll Out a Wider Beta Testing Program.
In doing more comprehensive beta testing, you can engage influencers and customers, emphasizing that you want their reviews and honest feedback.
You need to be ready to adapt your campaigns and strategies when and if required. Yes, it may be late in the game, but it is worthwhile to do it before the product is officially released.
You can leverage beta testing spots to increase FOMO and drive early interest. People could sign up on an email list and be notified once the product is available if it is unacceptable for beta testing.
9. Ensure Everything is Ready
Before the launch starts rolling out, everything needs to be ready. There should be enough inventory for the first protected wave of sales; the inventory has to be accessible, and you need to know how long it will take to get restocked.
The shipping process needs to be in order. Your sales, customer care, and tech support should be trained on new products, how they work, why they benefit customers, and how products are used.
As a dropshipper, ensure that the supplier can deliver a big wave of orders, more so if you rely on the supplier to have enough quantity in stock; you should keep the supplier in the know regarding what is coming and how many orders you expect.
10. Start Running Launch Announcements
At least seven days prior, announce the release of the new product via social media and email.
As soon as the product launches, state that the product is limited; this is geared to leverage scarcity and work to spike sales early.
You can use emails, social media, and Facebook ad campaigns to generate more interest early on.
Let in the influencers early on, and ask them to start talking about your product right from the launch so that people can start purchasing instantly.
11. Have An Official Launch Event
On product launch day, an official product event kicks things off right. There are various marvelous new product launch ideas to consider, but not limited to the following;
A website related to the product you are releasing.
Short Facebook Lives demos of how to use the product.
Social contests that build social proof capture lead info to generate interest, social buzz, and giveaways of the new product as a critical token prize.
Most importantly, it is essential to ensure you generate maximum interest while leveraging each platform to its fullest.
Product Launch Mistakes To Avoid
When going through the product launch steps, avoiding numerous common mistakes that threaten your campaign is vital.
Be sure to define product launch ideas before starting.
Concept testing and strategy development need to be done early. You must only stumble upon it if you know where you are going.
To pay attention to a proper soft launch.
Beta tests and soft launches provide the early momentum needed for the whole start, and of course, they give actionable feedback.
There is no backup plan.
There are times in which even the best of strategies slide sideways.
You have a backup plan at most if not all, stages of the process so you can continue even if it goes unexpectedly.
Lacking a USP
Most new products need more original marketing ideas and USPs. Pulling folks away from their established brands is a mammoth task if they can not promise and deliver something new and extraordinary.
New product launches can be high-octane stress, albeit a massive chunk of new products coming to the market struggling ever really take off; new products are something worth investing time and money in. A strong product launch can ride on the momentum.
Product launches tend to throw surprises, so you must adapt and apply what you learned.
Swiftness is a vital skill set in successful launches; with a focus on sustaining the best connection you have with your target audience, you are probably on the right track.
Small Request
Kindly share it with your friends. Especially the ones you believe need this information. Sign Up Now and Get your first 3 months for only $1 monthly.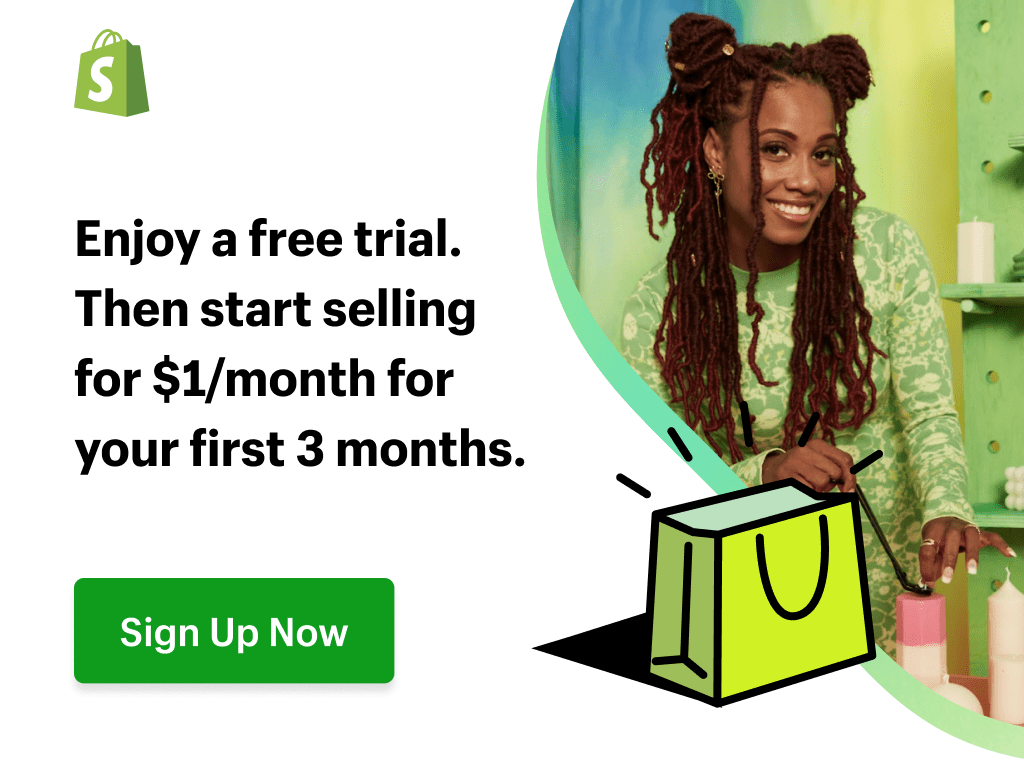 Sharing this information with others can make a huge difference. You may ask why.
Well, the truth is, my main aim is to provide the best information about drop shipping for both beginners and experienced dropshippers.
And I plan to continue doing so for as long as I can.
I would also like to thank those who support my work by reading and sharing my content.
Trust me, when you take your time to share, it will greatly help me and others who need this information.
Here are some great suggestions:
Pin it
Share it on another blog.
Share on Facebook (Share it with friends and even on Facebook groups)
Tweet it
Stumble it
This will only take a few seconds of your time, and I would appreciate it.
I appreciate you a lot. Thank you!
Join my Shopify dropshipping group mastermind and follow my blog to learn more about Shopify tips, dropshipping guides, tricks and checklists, and e-commerce in general.
If you enjoyed and learned something from this post, you can get me updates for free!
I send out email newsletters about new blog posts, tips, and tricks to help you grow your dropshipping business, new YouTube videos to give you more insights into the e-commerce market, and much more.
If you enjoyed reading this, you could also join my Facebook group. Thank you for reading how to make money dropshipping online from the comfort of your home.
Click here to Join My Facebook Mastermind Group