How To Sell Candles Online: The Right Sales Channel
Candles are economical and easy to make. Almost anyone resourceful in blending simple ingredients can make candles for their home or office.
From a business perspective, figuring out how to make candles is a skill that can be adapted into a sustainable revenue stream. You are about to learn how to sell candles online in 2022.
Homemade candles have become a necessary piece of home décor, with Market Watch Research estimating that the market will reach $838 billion by 2027.
Are you considering starting a candle business? This post will explain how to make your candles and build a candle business. Even if you are not as dexterous, you can pursue this business and make money as a candle entrepreneur. 
Why would you want to sell homemade candles?
Homemade candles are a must-have for home décor, as they add a warm and welcoming touch to any environment. According to the National Candle Association, consumers purchase candles to rekindle memories, relaxation, and sleep aromatherapy.
A cursory examination of the global candle market reveals that interest in candles is not only substantial but also diverse:
Apart from their popularity, candles offer a variety of additional benefits to business owners, including the following:
Low entry cost. While some homemade candles are more expensive than others, most candlemakers can start with relatively little initial investment. You do not need to pay for special storage as you would with other products (such as food), and the materials used to make candles are inexpensive.
This is a fully customizable product. With various materials and scents available, it's simple to customize your candles and set yourself apart from the competition. Additionally, after you've mastered the fundamental formula, you'll be able to create other variations of this popular product on the fly.
Easily sellable in any location. You may sell your homemade candles practically anywhere, from online marketplaces to your website. Renting a booth at a neighborhood craft fair? You may sell homemade candles in person and online because homemade candles are portable.
6-Step Roadmap to Starting an Online Candle Business.
2.1. Choose your candles
When developing your candle business strategy, one of the first considerations will be the type of candles you sell. Several alternatives include the following:
Decorative candles. Decorative candles emphasize aesthetics over scent or performance with distinctive shapes, colors, and patterns. Many people who purchase these candles do not intend to burn them but instead use them for ornamental purposes—their unusual designs can add something special to an office or home.
Soy candles. Soy candles are among the most popular options available today. The vegetable-based wax is a sustainable resource, contributing to the candles' eco-friendliness. Additionally, soy candles burn cleaner and longer, making them a better bargain.
Scented candles. Scented candles are available in a wide variety of wax types and sizes. These candles' most significant distinguishing element is their scent, frequently achieved through essential oils and scented substances.
Vegan candles. Vegan candles are made without beeswax and contain plant-based waxes such as soy. You may appeal to a growing segment of consumers concerned about the animal byproducts used in candle manufacture with these candles.
Paraffin wax. Simple and inexpensive, paraffin wax contains no additives and can be used to create a range of candles, from votives and tealights to pillars and tarts.
2.2. Identify your market niche
Your target market consists of the demographic groups you wish to attract through your marketing activities. There are numerous categories of consumers interested in purchasing your products. However, in the candle industry, target markets are generally classified as follows:
Mass market. While mass-market candles may lack unique ingredients or components, they can nevertheless look and smell fantastic. For example, if you're looking for a market where you can reach clients on a shoestring budget, this is the market for you. Manufacturing a candle is generally between $7 and $10.
Mid-market. Mid-market consumers frequently shop for candles in various aromas with a diverse palate, such as grapefruit, basil, or rose water. While not the most expensive candles on the market, mid-market candles are more expensive to create than their mass-market counterparts.
Prestige. These candles represent a relatively new and rapidly increasing area of the candle industry. The average prestige consumer will pay between $20 and $80 on a candle, whereas luxury candles like Cire Trudon can cost up to $325. Prestige customers gravitate toward premium packaging, fragrances, and companies with compelling narratives.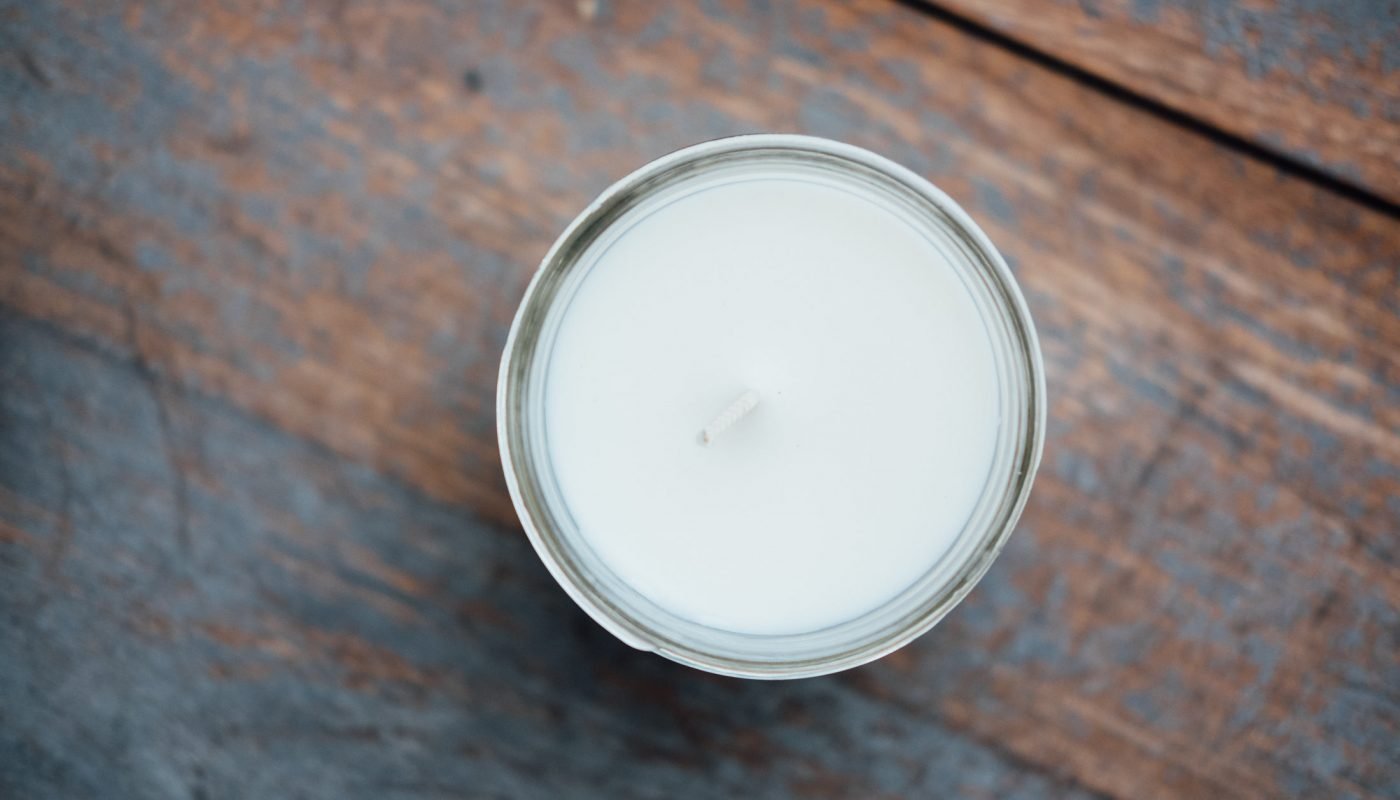 Decide on the audience segment you'll address. Have you invested in high-quality packaging and fragrances? Then a path of prestige may be the wisest course of action. Desire to keep production costs down while yet earning a reasonable profit? Your calling may be mid-market candles.
2.3. Make some candles
You can begin making your candles once you've determined the sort of candle and the target audience.
The simplest method is to enlist the assistance of another person. For instance, private label producers, such as Silver Dollar Candle Co., may make candles customized to your specifications. In this manner, you can concentrate on your brand while the manufacturer manages the manufacturing.
However, this is also doable if you like to make candles at home. Remember that scaling your production process in this manner may be more difficult.
Making your candles is as follows:
Source materials. You'll need a specific type of wax (soy), wicks, containers for your candles, fragrances and essential oils, spatulas, super glue, and any branding materials you wish to utilize, such as printed labels or custom-made jar labels.
Determine and prepare your wax. Measure the exact amount of wax pellets or flakes required to make each candle in a measuring cup, following the instructions on your wax pellets or flakes package. Melt the wax in the microwave slowly, stirring every thirty seconds to prevent the wax from burning. Additionally, you'll want to check the temperature while adding oils to your candles' fragrance. To ensure proper fragrance mixing, your wax should be around 185 Fahrenheit—a meat thermometer can be used to check the temperature.
Create a blend that is uniquely yours. While the wax is melting, assemble your personalized jar by gluing one end of the wick to the container's bottom. To keep the wick straight, you can wrap it around a stick and balance it on the jar. Fill approximately three-quarters of the jar with wax (that has already been scented). Additionally, you can add wax dyes to achieve the desired color.
Finish your candle. Allow the wax to cool before topping it up with any residual mixture. Snip out any excess wick once the candle has firmed up and add any remaining embellishments, such as orange peel or flower petals. That's all there is to it—your candle is now ready to burn.
2.4. build an online store
After making your candles, the next step is creating an online store.
Relative to selling your candles on marketplaces such as Etsy, setting up an online store tends to be a daunting undertaking. However, these selling websites chip away at your income and hinder you from freely expressing your brand. Not only does your online store serve as a digital home for your brand, but it also enables you to become more successful over time.
There are other eCommerce platforms on which you can build, but Shopify is the simplest. For a simple monthly charge of $29, you'll receive a stunning storefront, integrated hosting, cart abandonment recovery, SSL certifications, and other beginner-friendly sales and marketing features.
Additionally, you gain options to styles that prioritize your photos and prominently display your candles on the homepage. Finally, we propose themes developed specifically for home décor businesses, such as Minimal, Artisan, and Modular.
Shopify offers a free trial that allows you to experiment before committing to a plan. It will enable you to buy a website domain and connect it to your Shopify store using its domain registration platform when ready.
2.5. Build a distinctive brand identity
Creating a brand identity is the most direct model for influencing consumers' perceptions of your candle business.
Start by capturing high-resolution pictures of your products. Assure that your images clearly show your candles' shape, texture, color, and label. Are you feeling inventive?
Create a staged photograph of a candle in your home to help others visualize one in theirs. For example, you can engage a Shopify Expert to shoot your photos or use your smartphone to capture high-quality shots.
Following that, develop a brand story. This is the story that defines and communicates your brand to the public. Candle brands' brand stories are often honest, enticing, and human.
Your story should elicit an emotion in the reader that motivates them to continue exploring.
Consider the story of Lightscapes. Its creator has nearly two decades of experience in marketing and product development at wine and candle firms. She learned the value of aroma and the effect of components on the quality of a candle on the job. This patchwork of experiences, combined with her desire to let scents create lasting memories, led her to start a candle business.
To determine your story, consider the following:
Who am I hoping to reach, and what impact do I wish to make on them?
Why did I get involved in the candle-making business?
What kind of market reputation do I want to have?
2.6. Market your candle-making business
Due to the fierce competition for attention in the candle industry, you must develop strategies to increase the number of eyes on your products. For one thing, candles were made for social selling, meaning channels like Snapchat and Instagram will be critical for you. Additionally, you may leverage additional digital channels to direct traffic to your Shopify website and specific product pages.
Consider the following channels and hints:
Instagram. Numerous candle brands have had considerable success curating an Instagram page. Create staged photographs of your candles to demonstrate them to others and build a big following. Additionally, you may utilize Instagram to provide a behind-the-scenes look at your candle-making process.
Giveaways and contests. You can utilize some of your products as prizes in a series of giveaways as part of your social media marketing strategy. Not only can these promotions help you build brand recognition, but they also provide an opportunity to show the efficacy of your candles.
Pinterest. On Pinterest, one of the largest platforms for discovering products and brands, home décor is a popular topic. As a result, candle business owners would be advised to incorporate Pinterest into their digital marketing strategy.
Create holiday promotions and sales as a priority. Candles make wonderful gifts for friends and family. Demand is always higher during holidays, particularly Valentine's Day and Thanksgiving. Utilize your imagination for color, form, and seasonal patterns.
Let scents propel your business.
You made it to this juncture, which indicates you've mastered the art of making money online selling candles. With the expertise and resources necessary to create and sell homemade candles, you may work toward establishing an income stream from a popular item that people adore.
Do you have suggestions for how to start a candle business for beginners? Share your tips and advice in the section below.
Why sell candles online on Shopify? 
Lately, there has been a fire going on in the candle industry, with a developing rate of a whopping 3.1% each year since the year 2011, which makes it the generator of $3.1 billion in revenue in the USA alone. In the USA, only a rough estimate of 70% of households currently use candles, which has opened up the door to a diverse market to sell to.
Nowadays candles are not just limited to lighting in the dark. The use of candles has gone into diversity, and now candles are used for a wide range of purposes like relaxation, decor, celebrations like birthdays or weddings and peaceful strikes, etc.
This is an excellent opportunity for you to sell your product in different niches. Candles also serve the purpose of gifting.
They can be a great housewarming party gift or a birthday gift etc. The lesson from why sell candles online is that there are a lot of possibilities for marketing your candle store for various special events and occasions.
How to Perfectly make candles at home
Making candles is a piece of cake, meaning you can quickly cook candles in your kitchen. You will need candle-making supplies from your local store or from online retailers specializing in candle-making such as Candles and supplies.
Supplies:
To manufacture a candle from scratch, you will need the below-given supplies:
Soy Wax
Wicks with anchors
Candle color blocks
The fragrance of your choice
Candle jars (these can be mason jars or any standard glass jar of your choosing)
Once you have the supplies, you are ready to produce:
Tidiness is of great importance here, so wash your jars to properly remove any dirt from them.
Now you will have to place the anchor and the wick at the bottom of the jar and then add a touch of hot wax to secure the anchor. Then set the jar aside.
After that, you will have to melt the soy wax.  To do so, you will have to place the soy wax into a pot filled with water. After that, boil it at medium heat until the wax melts completely.
To add fragrance, place a few drops of your scent in the melted wax. If you want to add color, you can mix some color blocks to experiment with different colors. You can add different colors to create multicolored candles, like a tutti-frutti candle for a children's birthday party.
But remember not to make all candles like that if your niche is different. Once you have added fragrance and color blocks, stir the mixture to ensure the blocks and fragrance have spread evenly.
Pour the mixture you have created of wax into the jar before it becomes solid, and make sure the wick stays in the center. Remember to pour the mixture slowly to avoid spilling over the jar's sides.
Once done, let the wax harden to become an entirely new candle. Make sure to wait for 12 to 15 hours because wax at the top hardens quickly, but in the middle and end, it takes time to freeze thoroughly.
Once the candles have hardened, trim your wicks if necessary, and then place your brand label on the candle. You can put a simple sticker as the label with your company's logo, and maybe with some info about your business. It's entirely up to you!
Marketing your candles
Women have purchased 90% of the candles sold. So if you create an ad for your candle business, target women because it can be a more significant sales opportunity. If you choose to target men, you will have to use manly scents in the candle and go creative to make candles appealing, as men do not use candles for decoration purposes.
Three-quarter of candle consumer says that fragrance is essential for a candle. You can differentiate your brand from other brands by adding a unique variety of scents to your candles, like a collection of floral scents, candy scents, outdoor scents, and much more!
It's entirely up to you to experiment with your creativity. But remember one thing, the more non-traditional your scents are, the more focused your marketing strategy should be.
Blogging is a great way to market Your Candles.
Nowadays, it is a trend to read blogs more than newspapers, so you should create blogs to reach your customers and potential customers. You can set up a blog section on your Shopify store. Some ideas for a great blog are:
10 Ways to Use Candles for Relaxation
Favorite and optimal candle fragrances for Home.
How do candles aid in meditation?
Since candles are considered great birthday gifts, you can target birthday freebies groups to reach people of all demographics.
Candle Shopify Business model
A single candle can be sold for 10$ to 25$ depending on the size of its jar and the costs of the goods. Your candle in a glass jar is fragile due to the glass breakage, so make sure to include special delicate packaging into your shipping costs for your business to remain profitable.
You can also sell other related products with your candles, like scented and relaxation oil for meditation, but make sure to include calming fragrances. I hope you learn what you need to sell candles online on Shopify.
Some DIY Tips
Outsourcing:
In the DIY business, your production can consume your time to run your business. So you should think about the tasks you can outsource without compromising the production and quality of your candles.
For Example: If you have a business of stuff toys production. You can outsource the cutting, filling, and sewing of the fabric while focusing on the toy's fine details and construction. You can hire an intern to help you with management, shipping, customer service, or automated business tasks.
Don't undervalue your work:
While putting the prices of your handmade product, you can underestimate it because you made it yourself and no machinery was used. But the artistry you used and your product's uniqueness has value. Follow general guidelines for e-commerce pricing and include the labor while pricing for the product.
Educate Your Customers about your candles
Handmade products need to be priced higher due to their uniqueness, ethical production, and craftsmanship, and they are one of a kind. You need to educate people about that by including that information on your site, product pages, and FAQs. You need to tell customers why it is worth paying the price you are putting.
Tell your story through the products.
Telling your story about the handmade products, how they are made, your journey, how you get inspiration for the products you sell, etc., can be a great way of marketing your brand and yourself. You can create vlogs and upload them on your blog's page on Shopify.
Build a consistent voice on social media to represent yourself and your products in that way; when you are known among people, your credibility will increase, and your new line of products will have a higher chance of getting sales.
Consider made-to-order and custom.
You can put a unique request page on your product's website and include it in your ads because custom-made order features can be an excellent attraction for customers. In handmade goods, it is not difficult to make products according to your customer's needs, you will be doing the same process that you would've done otherwise, but you can charge more.
When you offer custom or made-to-order service to your customer, don't forget to communicate your production and shipping times.
Start your homemade candle store today!
One of the easiest ways to start a business is through candles, as they are easy to make, by literally setting up your production house in your kitchen. So why not Sell Candles Online  Today?
It is very easy to start just by signing up on Shopify and starting your journey, and you can dropship products from Aliexpress if you decide to start a dropshipping business.
FAQs about Selling Candles
What is the cost of running a candle business?
The capital investment necessary to create a candle-making business is little compared to other types of businesses. Most of your price will be for the equipment required to begin making candles. Budget approximately $1,000, covering all necessary supplies and necessities such as Mason jars, pouring pots, and a double boiler.
Is candle-making a financially viable pursuit?
Candlemaking can be a very profitable business. It has a low beginning cost, requires no equipment or technical expertise, and can be done at home. Additionally, candles are easy to promote online, reducing marketing expenditures and increasing profitability. Additionally, with the candle manufacturing business expected to reach $13.72 billion in revenue by 2026, anticipate an influx of people shopping for their favorite candles at your store.
How can I start a home-based candle business?
Choose a candle type.
Determine your target audience.
Make candles to sell
Build your online store
Build a distinctive brand identity.
Market your candle business.
Read Also:
Small Request
Kindly share it with your friends. Especially the ones you believe need this information. Sign Up Now and Get your first 3 months for only $1 monthly.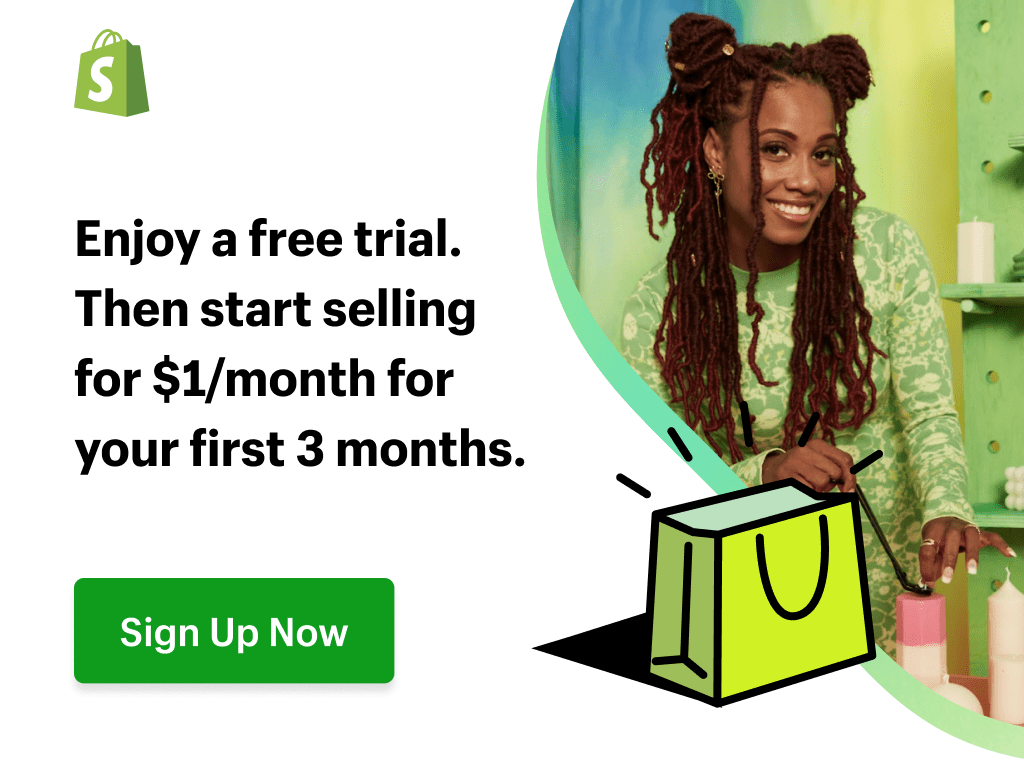 Sharing this information with others can make a huge difference. You may ask why.
Well, the truth is, my main aim is to provide the best information about drop shipping for both beginners and experienced dropshippers.
And I plan to continue doing so for as long as I can.
I would also like to thank those who support my work by reading and sharing my content.
Trust me, when you take your time to share, it will greatly help me and others who need this information.
Here are some great suggestions:
Pin it
Share it on another blog.
Share on Facebook (Share it with friends and even on Facebook groups)
Tweet it
Stumble it
This will only take a few seconds of your time, and I would appreciate it.
I appreciate you a lot. Thank you!
Join my Shopify dropshipping group mastermind and follow my blog to learn more about Shopify tips, dropshipping guides, tricks and checklists, and e-commerce in general.
If you enjoyed and learned something from this post, you can get me updates for free!
I send out email newsletters about new blog posts, tips, and tricks to help you grow your dropshipping business, new YouTube videos to give you more insights into the e-commerce market, and much more.
If you enjoyed reading this, you could also join my Facebook group. Thank you for reading how to make money dropshipping online from the comfort of your home.
Click here to Join My Facebook Mastermind Group