Can You Sell Digital Products On Shopify?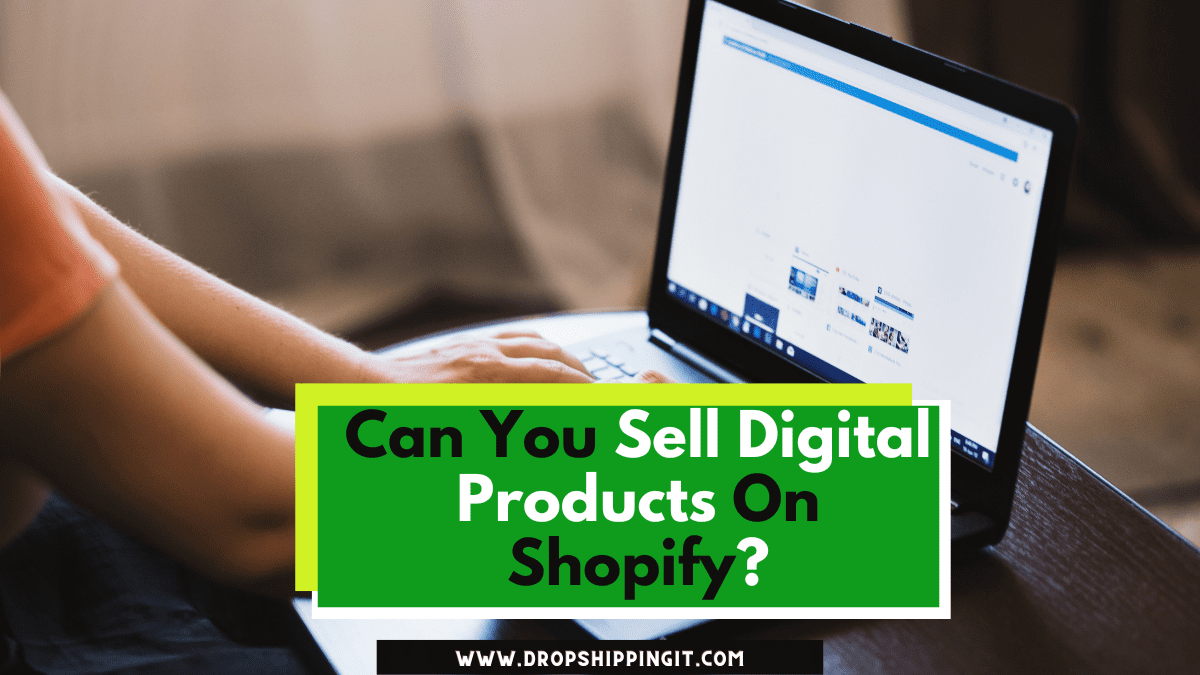 Yes, you can sell digital products on Shopify as a creative entrepreneur seeking to capitalize on the online market. Shopify, a well-established e-commerce platform, offers a comprehensive solution for selling diverse goods, including digital products. Unlike physical products, digital products don't require inventory storage or incur the associated overheads, making them lucrative business opportunities online.
Given their immense popularity and ease of distribution, entrepreneurs have successfully built entire businesses around intangible digital goods.
Further, many sellers opt to complement their physical items or services by launching digital products for sale. This strategic approach powers them to expand their offerings and cater to a broader audience.
You can seamlessly integrate digital content into your business model by leveraging Shopify's powerful features and intuitive interface.
The platform lets you showcase your digital creations to a global audience, draw customers, and generate substantial revenue. For an artist, writer, or musician, or you offer software solutions, Shopify lends the ideal avenue for monetizing your digital products and reaching a broad customer base.
Table of Contents
What are Digital Products?
Digital products are intangible assets or media that can be sold and distributed online without restocking inventory. These products encompass downloadable or streamable digital files like MP3s, videos, PDFs, plug-ins, and templates. With the power of the internet, individuals and businesses can effortlessly sell digital products, including the popular option to sell digital products on Shopify. 
The digital realm opens up endless possibilities for creators and consumers, providing convenience and accessibility in acquiring and delivering diverse digital media.
Exploring the Market for Digital Products
The appeal of selling digital products lies in their ability to be created once and sold repeatedly to diverse customers without replenishing inventory.
This makes them an ideal source of passive income for creatives, bloggers, educators, and freelancers seeking effortless ways to earn money online.
As the demand for digital products continues to rise across various industries, exploring the market and identifying potential niches and target audiences for your offerings becomes essential.
By understanding the market landscape and consumer preferences, you can position your digital products effectively and maximize your sales potential.
To sell digital products successfully online, it is crucial to consider the top examples of digital products, create unique offerings, and employ effective marketing strategies.
By analyzing related searches and incorporating relevant keywords seamlessly into your content, you can capture the attention of your target audience and stand out in a competitive market. Leveraging Shopify as your e-commerce platform further amplifies your selling potential, giving you the tools and support to showcase, market, and sell your digital products quickly.
Unlock the immense potential of selling digital products on Shopify, and tap into the growing demand for these intangible goods. The possibilities are endless, from ebooks and online courses to digital artwork and software applications.
With careful research, strategic positioning, and effective marketing techniques, you can establish a thriving online business and generate recurring revenue by selling your digital products on Shopify. Embrace this opportunity, unleash your creativity, and embark on a rewarding journey of selling digital products to a global audience.
Benefits of Selling Digital Products on Shopify
Selling digital products on Shopify offers a range of benefits over physical goods. Firstly, it provides cost-effectiveness and scalability compared to traditional brick-and-mortar stores.
Low overheads and high-profit margins allow you to maximize your earnings without holding inventory or shipping charges.
The potential for automation in delivering digital products offers convenience and frees up your time for other tasks.
Additionally, Shopify enables global reach and accessibility, allowing you to tap into a vast customer base worldwide.
You can also customize your offerings, whether providing free products to build your email list, offering monthly paid subscriptions for exclusive content, or selling licenses for product usage.
The e-learning industry's rapid growth presents a significant opportunity for expanding your business and impacting the education sector.
– Challenges
However, selling digital products online does come with challenges. Competition from free alternatives requires strategic targeting, thoughtful product selection, and compelling product descriptions.
Protecting your digital assets from piracy and theft necessitates effective security measures.
Furthermore, certain restrictions apply to selling digital products, such as Facebook and Instagram's commerce policy requiring physical products for sale through their platforms.
Despite these challenges, you can overcome them with the right tools and strategies and build a successful digital product business. Shopify provides the necessary features and resources to effectively support your journey in selling digital products.
Easy Steps On How to Sell Digital Products
Selling digital products on Shopify can be accomplished in four simple steps.
1. Discover or create your digital product:
Explore a wide range of digital products to sell, whether it's reselling existing products or developing your own. Options abound, from music, fonts, Photoshop presets, and courses to online services.
2. Establish your online store:
You can have your online store up and running within a few hours. Choose from a catalog of website templates, customize them with your logo, copy, and images, and you'll be ready to start selling.
3. Simplify the selling process with apps:
Enhance the delivery of your digital products with apps designed to streamline the process. Discover many options in the Shopify App Store that seamlessly integrate into your store, offering services such as hosting course content or delivering PDF purchases.
4. Promote your digital products effectively:
Identify your target customers and engage them where they are. For example, if you're selling fonts or design templates, build a following among designers and creators on the social platforms they frequent. Consider employing influencer marketing, social ads, or enticing lead magnets to capture their attention.
By following these steps and using the Shopify platform, you can sell your digital products efficiently, connect with your audience, and maximize your success in the digital marketplace.
Best Digital Products to Sell Online
Regarding selling digital products online, several options on the Shopify platform can be lucrative.
Licenses to use your digital assets: Monetize your creative work by offering licenses for photos, videos, music, software, and more. Explore stock photo sites and consider building your destination for digital products, utilizing unique auto-generated license keys through services like SendOwl.
Digital templates and tools: Address a target audience's pain points or needs by creating and selling digital tools. Examples include digital marketing strategy templates, resume templates, mobile apps, graphic design templates, and more. Transform your skills and services into digital products to establish passive revenue streams.
Membership sites: Bundle your digital products and offer them through a paid subscription model. This approach generates recurring revenue and fosters a community of dedicated members. Consider using Subscriber Subscriptions for billing and Sky Pilot for digital delivery.
Music or art: Leverage your talents as a musician or artist by selling digital sheet music, ringtones, custom prints, or digital versions of your work. Experiment with different formats to cater to your audience's preferences.
Educational products: Create and sell online courses that offer in-depth content and engage learners through interactive activities. Focus on delivering transformation and positioning your expertise to capture the interest of those seeking to learn.
Services: Combine services with digital products to enhance customer value. Offer consultations with personalized reports or Excel spreadsheets and upsell additional services or products. Generate leads through free downloadable products to fuel your email marketing efforts.
Exploring these diverse options and leveraging the Shopify platform allows you to effectively sell digital products and create multiple revenue streams.
Start a free trial today and enjoy 3 months of Shopify for $1/month Instead of $39/month on selected plans. Sign up now
How to Create Digital Products
When creating digital products, it's essential to follow a process that involves brainstorming, research, validation, and establishing an online store.
Ideation: Generate a variety of ideas without being overly critical. Consider teaching customers how to use your products, providing assistance related to your industry, exploring topics aligned with your business values, fostering community engagement, or sharing your expertise in a particular skill or field.
Research: Research to expand your list of potential ideas. Dive into Facebook groups, industry forums, product reviews, blog posts, comments, and customer emails to gather insights about your target audience's pain points, interests, and needs.
Validation: Before investing significant time and resources, validate your idea to ensure its viability. Conduct keyword research to gauge search volume, explore Google Trends for growing topics, seek customer feedback through polls or surveys, and start with a smaller version of your idea to gather real-world feedback and improve.
Create an online store: Once you've validated your digital product idea, it's time to establish an ecommerce platform to sell your products. Shopify provides an accessible and reputable option for creating an online store for selling digital products. With a user-friendly interface, a wide selection of templates, and over 4,000 free apps, Shopify offers a seamless experience to manage and sell your digital products effectively.
With these steps and tapping the capabilities of Shopify, you can turn your unique strengths, knowledge, and ideas into valuable digital goods and create a successful online business selling digital products.
Selling Digital Products—Sales & Marketing Hacks
Shopify provides a robust platform to support your digital product business approach. When selling digital products, consider implementing these sales and marketing strategies to enhance and maximize your success:
#1. Create a valuable product:
Ensure your digital product offers unique value that differentiates it from free online alternatives. Invest in creating a product that meets your customers' needs and solves their problems.
#2. Promote a lead magnet:
Offer a free, condensed version of your digital product as a lead magnet. This allows you to build an email list, establish trust with potential customers and open the door for future upselling and retargeting opportunities.
#3. Start an affiliate program:
Harness the power of influencers in your industry by establishing an affiliate program. Recruit trusted influencers who can promote your digital products to their audience in exchange for a commission on each sale. Tailor commission rates are based on the size and influence of the affiliate's audience.
#4. Collect preorders:
Drive early sales by offering discounted "early bird" prices for preorders. Gradually decrease the discount as more preorders are received. This strategy rewards your existing audience, generates valuable feedback, and creates momentum for your product launch.
#5. Offer a money-back guarantee:
Consider providing a money-back guarantee to instill confidence in potential buyers. While a few customers may take advantage of the policy, the higher conversion rates and customer trust outweigh the minimal risk. Demonstrating your confidence in the product and assuming the risk shows your commitment to customer satisfaction.
Integrating Third-Party Tools and Services
Using the apps below in combination affords you the room to integrate and sell digital products on your Shopify store. When it comes to your digital business, there are several apps available to support your sales and marketing efforts:
Digital Downloads: This free app by Shopify allows you to sell digital products on your website effortlessly. Customers can download their purchased files immediately and receive a download link via email.
Courses: This Shopify app is designed for creating and selling online lessons, tutorials, webinars, and manuals. You can build attractive online education portals, embed pre-recorded videos and live-stream lessons, and offer customers progress tracking and completion certificates.
Single Music: If you're a musician selling your music, Single Music is tailored to your needs. It enables you to bridge the gap between physical and digital music sales, allowing customers to sample music clips directly on your product page.
SendOwl: For more complex digital product businesses, SendOwl offers a range of features and automation options. It includes functionalities like expiring links and auto-generated license keys to power your digital products effectively.
Thinkific: With Thinkific, you can monetize your expertise and expand your audience by integrating online courses into your Shopify store. The app lets you easily upload and arrange content to create a comprehensive course curriculum. A free plan is available for creating up to three courses.
Tipo, BookThatApp, or Sesami: Suitable for businesses offering one-to-one or small group interactions, providing appointment booking solutions for consultations or coaching sessions.
FetchApp: FetchApp is a digital download delivery app offering a simpler feature set than SendOwl. It provides a free plan with limited storage (5 MB) and allows you to attach multiple files to a single product.
Sky Pilot or Bold Memberships: Ideal for establishing membership programs and selling exclusive content to customers, granting access to purchased files through customer accounts.

Beyond the digital product delivery systems
These apps and others on Shopify can empower and protect your digital products. For example:
– Recurring Order & Subscription: An app for managing weekly or monthly subscriptions, automating recurring orders and invoices for digital subscriptions or online memberships.
– Disable Right-Click: Helps protect your content from theft by preventing the saving or copying of images and text without permission.
– Pasilobus Armor: Offers additional protection for visual products like stock photos, including security measures such as watermarks and source code protection.
Final Thoughts on 'Can You Sell Digital Products On Shopify?'
To succeed as a digital product entrepreneur, brainstorm unique ideas, promote lead magnets, start an affiliate program, collect preorders, and offer money-back guarantees. Use Shopify's apps, protect digital assets, and integrate membership programs, appointment booking solutions, and recurring subscriptions to create a seamless online store and sell digital products effectively. The Shopify ecosystem affords access to resources and support for growth and prosperity in the digital realm.
In conclusion, selling digital products on Shopify offers immense opportunities for entrepreneurs seeking to tap into the digital marketplace. You can establish a thriving digital product business by following a strategic process of creating valuable products, implementing effective sales and marketing techniques, and utilizing the right apps.
FAQs
Q: How do I set up Shopify to sell digital products?
Set up Shopify to sell digital products by signing up and choosing a suitable plan. Navigate to the Products section, Add products, upload files, and specify digital product status. Shopify offers apps and features for a seamless process.
Q: What types of digital products can be sold on Shopify?
Shopify offers diverse digital product options, including ebooks, music, videos, courses, software, templates, photography, graphic designs, and art, providing flexibility and value to customers.
Q: How do I set up download links for digital products on Shopify?
Shopify's Digital Downloads app allows users to create secure download links for digital products. By uploading files, Shopify generates a link for customers, which can be emailed or made available for immediate download on the order confirmation page.
Q: Are there any fees or limitations for selling digital products on Shopify?
Shopify charges transaction fees for plans, which can be reduced using Shopify Payments. File size restrictions for digital products range from 2GB to 5 GB—Review Shopify's pricing and plan details for specific fees and limitations.
Q: Can you sell PDFs on Shopify?
A: Yes, Shopify allows users to easily upload and sell PDFs, including ebooks, guides, and worksheets, for purchase and download by customers.
Q: How do I sell digital products on my website?
Sell digital products on your website using Shopify's ecommerce platform, set up a store, upload products, customize appearance, and deliver securely via secure download links or Digital Downloads app.
Q: How do I sell digital products on Shopify and YouTube?
Integrating YouTube and Shopify allows for promoting digital products, driving viewers to your store, and expanding reach. Create engaging videos, link to relevant product pages, and increase sales.
Small Request
Kindly share it with your friends. Especially the ones you believe need this information. Sign Up Now and Get your first 3 months for only $1 monthly.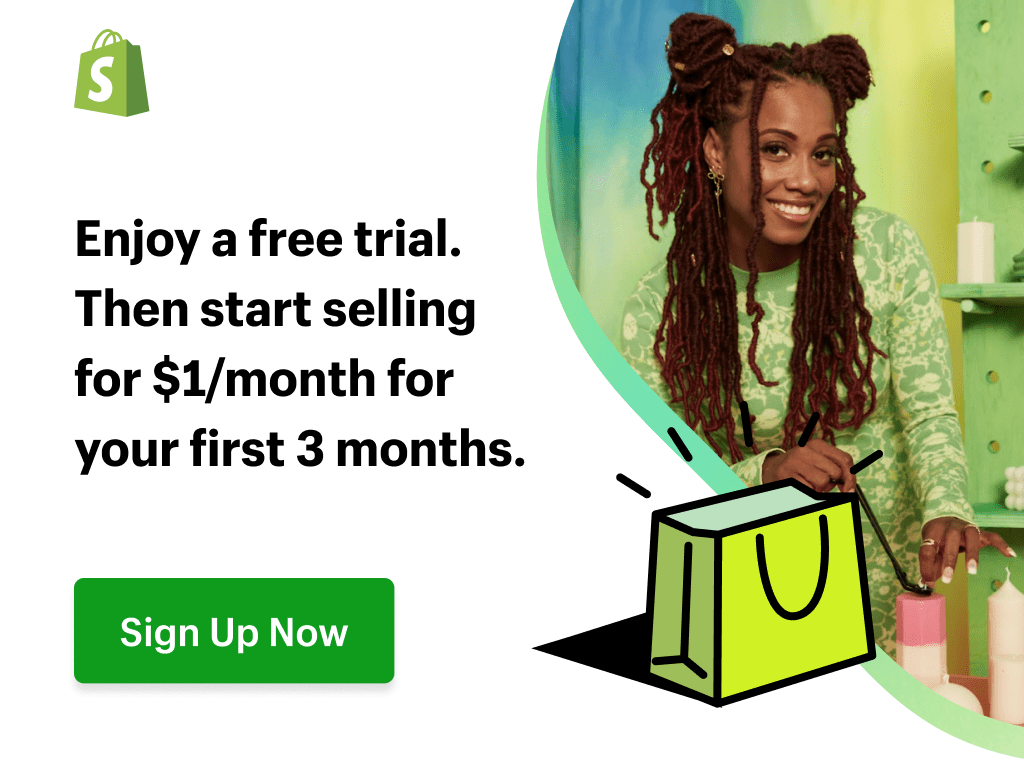 Sharing this information with others can make a huge difference. You may ask why.
Well, the truth is, my main aim is to provide the best information about drop shipping for both beginners and experienced dropshippers.
And I plan to continue doing so for as long as I can.
I would also like to thank those who support my work by reading and sharing my content.
Trust me, when you take your time and share, it will greatly help me and others needing this information.
Here are some great suggestions:
Pin it
Share it on another blog.
Share on Facebook (Share it with friends and even on Facebook groups)
Tweet it
Stumble it
This will only take a few seconds of your time, and I would appreciate it.
I appreciate you a lot. Thank you!
Join my Shopify dropshipping group mastermind and follow my blog to learn more about Shopify tips, dropshipping guides, tricks and checklists, and e-commerce in general.
If you enjoyed and learned something from this post, you can get me updates for free!
I send out email newsletters about new posts published on the blog, tips and tricks to help you grow your dropshipping business, new YouTube videos to give you more insights about the e-commerce market, and much more.
If you enjoyed reading this, you could as well join my Facebook group. Thank you for reading how to make money dropshipping online from the comfort of your home.
Click here to Join My Facebook Mastermind Group