What Is Print On Demand (The Amount You Need To Start )
Welcome to Dropshippingit, your one-stop eCommerce shop. Today I have written you a free print-on-demand course for 2022 and 2023, answering the most asked question on the web What Is Print On Demand? And in this free course, we'll cover everything from finding designs to running paid ads on multiple platforms.
We create these long-text free courses, so you don't have to pay for paid courses to learn this necessary content. Instead, you can use this resource to learn for free on your own time how to do successful e-commerce business.
There will be no BS! in this step-by-step print-on-demand course for 2022/23 using Shopify! You will learn everything you need to know to succeed.
This free print-on-demand course for 2022 will teach you how to find winning designs, build a premium POD store, install all required apps, create mockups and video ads, and run Google ads, Pinterest ads, Facebook ads, tick-tock ads, and even influencer marketing.
If that sounds appealing, for those unfamiliar, print-on-demand works: your customers visit your Shopify store and place an order for the item you designed. After that, the order will be routed to your pod stock.
(POD is an abbreviation for Print-On-Demand.) Then, your POD warehouse will design something for you.
The supplier will apply your artwork to the product for you. The item you created is printed, and the supply company handles packaging and shipping directly to your customer.
This business model makes it appealing and profitable because you do not need to buy any stock or inventory, which means your risk. You only need to create the designs and market them.
People who like the design will order them, and your pod supplier's dropshippers will send them directly to your customer.
Print-on-demand (POD): Pros and Cons 2022
Let's talk about the pros and cons of POD in 2022.
Pros
Instant branding: You can immediately brand your business or eCommerce store so that people will buy into your brand. You are not required to buy all of the products that are not yours, all of which will be your designs.
Fast shipping and local: If you're selling from the US, you'll have a supplier in the US who can send it to the US warehouse.
A valuable asset that can be sold. This means you can build a business that can be sold as an asset in one to two years. If you can make it grow well, the asset can be sold for hundreds or even millions of dollars.
Print-on-demand is less saturated than dropshipping, although many people do it now. That was a significant drop, shipping via reverse logistics. The thing about print-on-demand is that it is less saturated than dropshipping with standard AliExpress products or any Chinese products.
Cons
Limited creativity: Because people aren't as creative as they once were, it will be more difficult to develop new designs. People will have created many designs, leaving less room for new ideas. But, of course, that doesn't mean you have to have one-of-a-kind designs to make money. Instead, you can make others' designs by copying them.
More difficult to advertise; as a result, these products serve as fewer advertising platforms. For example, we need to find success in advertising on Facebook or Google, but you can only do so on a few different platforms.
Running ads take longer to set up than dropshipping because you have to start from scratch. It takes a little longer. Furthermore, if you don't have as much time, this may not be the best option.
Low-profit margins. It's not easy to make money. It does not always have to be low, but it can be. We'll show you how to make a healthy profit margin in this free course. If you run a print-on-demand business, your average order volume will increase, and you will be able to use drop shipping. You'll have a higher customer lifetime value, which means that if someone buys from you more than once, it's possible that they like your brand and designs.
What's the cost of Starting A Print-on-demand
The figures below make the cost of print-on-demand in 2022. These prices, however, are not going to be exact. This is an estimate of what you should expect to pay.
Shopify plan: $29.99 a month.
Domain name: $14.99 one-off fee.
Theme: $100-$200 one-time fee, which means the thing on your Website will cost between $100 and $200 and is a one-time fee. We'll explain which theme we think works best for this piece later.
Logo: Making a logo is free.
Apps cost between $20 and $50 per month.
POD design: free/$50 per month. You can create your pod designs for free. You could also pay someone around $50 per month to do it for you.
Marketing budget: $1000-$5000. Finally, the market will range between $1,000 and $5,000. And this is the most crucial part because no one will buy your product if you don't advertise your business. You can start with $1,000 per month. I just keep putting more money in, and if you make money, you can put it back into the market. That doesn't mean you have to make $5,000 or $2,000 monthly.
Addendum
This is a critical point. This is a long-term business. This is not a get-rich-quick business. Long term, this company has changed the lives of many people. This is not to say that you cannot succeed in the first year. People have had success in their first year, first six months, or even in their first few months, but that doesn't guarantee you will.
I always tell people to consider this a one- to three-year plan. If you are already familiar with print-on-demand, you can skip to the relevant section of this course or read the entire course, which is recommended. However, if you just want to learn how to be an advertiser, you can skip ahead to that part if you're just starting started or have never had success with print-on-demand. I believe you should recommend it from here.
How much money do you need to start pod in 2020? I would recommend spending around $1,500. The clear something is, the better. If we want to keep going and be successful, we need to add $300 to $800 per month.
Business Setup 101
Before we can start looking for the best pod designs and building the store, we must first lay the groundwork. These are the fundamentals of business formation. As a result, I would recommend everyone start by starting a company, such as an LLC or an LTD.
Make the company name the same as the name of your store, and keep everything else the same. Then, recommend a company bank account and, if possible, a credit card. Now, what I'm about to write isn't financial advice. It's simply me telling you what I'd do if I had to start from scratch.
Before you begin, consult with a local or national accountant. I cannot emphasize this enough: you must consult with an accountant before starting your business. If you plan on selling in different countries, for the thing, if you're based in the US and want to speak something in the UK or other parts of Europe, you'll need to know what kind of taxes you'll need to pay on import taxes or anything else.
I know a lot of you want me to answer your accounting questions. I'm not a certified public accountant. I'm not qualified, and everything is different in different countries and states. So, before you begin, please consult with a local accountant and inform them of your plans.
Finding Winning POD Designs
This brings us to the first module of this print-on-demand course, which focuses on identifying winning pod designs. This is one of the most important parts of the course, if not the most important. So, what makes a good pod design in 2022?
What Makes A Winning Pod Design?
Expressive in the passionate Industries. People will immediately want to buy your designs because they are passionate about them. Anything that piques your interest, such as our work in our industry. Anything that people are passionate about and that you can use as an introduction will work. People are incredibly passionate about their dogs and cats. People are extremely passionate about the art and music they enjoy. Some people prefer classical music, while others prefer hip hop or R&B.
Inspiring And Educational. Someone might be wearing a T-shirt with a quote that motivates them to get out of bed every morning. Even if times are tough, a teacher can instruct students to get out of bed and go to work. This could be embarrassing. You can educate them by wearing something that will educate them or make them ask questions. Anything that encourages people to continue doing what they are doing. The other is for educational purposes. It's something they can wear to constantly educate themselves or something they can wear to teach others about life.
Music and art enthusiasts When it comes to music, it no longer does. You put an album cover on a T-shirt. You could also change the lyrics into a song. They aren't the exact lyrics, but when people see them, they will understand what you're trying to sell. Music is one of the world's largest industries, but it is only one expression to express yourself. If you can find different industries where you can express yourself through designs that appeal to a specific audience, you'll do well as a designer.
Not Found In Common Fashion Stores. There's a point, and the most important one wasn't found in well-known clothing stores like H&M and Zara, which are widely regarded as leading indicators in the fashion industry. Now, if I find a design in music and art, I'll want to ensure it's not also available at h&m. Why don't they do print-on-demand when H&M is so good at giving? They are good at making designs for these various industries. You want to ensure they have nothing to do with H&M and are of different ages.
Not Overly Serious You no longer need to make your designs look cool or take them seriously. You have to look good, but not all of them. You don't have to be concerned about it at all. It is not only simple, but it also works. In a bit, I'll show you examples of all of these.
Prevailing emotions and thoughts in the world. Remember that print-on-demand is about creating something to put on things such as a T-shirt, a cup, a hoodie, or a canvas. It's all about expression, and people want to wear things that allow them to express themselves. For example, one of the best ways for people to express themselves is through their current feelings and thoughts. When something truly passionate happens in the world, and someone cares about it, they will want to wear something that reflects that. It's always best to act on how you're feeling at the time.
Reminding or assuring people of their identity. This is one of the most significant things I've said in a long time. People must be reminded of who they are and what they are attempting to accomplish. I like it when people wear T-shirts with quotes that remind them not to give up daily. For example, I could wear a T-shirt, "Keep your head up even when things are difficult."
Best Print on Demand Niches
These will be the best pod niches in 2022.
Animal Niche. Anything with dogs, cats, cows, or other animals will sell well.
Global Movements Mean a large group of people, and what would happen if millions and millions of people got together and did what they thought would work well?
Art and music
Family Traditions. Anything on family culture So, if a mother and son, a son and father, or the entire family are all wearing the same T-shirt,
Food Lovers. Food, quotes, and anything else related to food will do well.
Sports enthusiasts. People who go to the gym or exercise are good for these industries' people.
Influential people. Using famous people as inspiration for designs does not imply putting their faces on a T-shirt. It simply means printing something they said or wrote on a T-shirt.
Gym/Exercise Working out at the gym is an excellent time to read motivational quotes or say, "my muscles are bigger than yours." It's so embarrassing to do things like that well.
These are just a few of the niches I've had the most success in.
Best Selling Print On-demand Products
So, these are the best-selling print-on-demand items in 2022, in no particular order.
Cuffed Beanies
Glossy Mug
iPhone Case
Kiss Cut Stickers
Matte paper posters
Trucker Hats
Unisex T-shirts
Unisex Hoodies
Everything on this list is now data-driven. This is not my opinion. Printful, one of the best places to get pods, is responsible for all these. They have now revealed all of these things. These are the most popular items.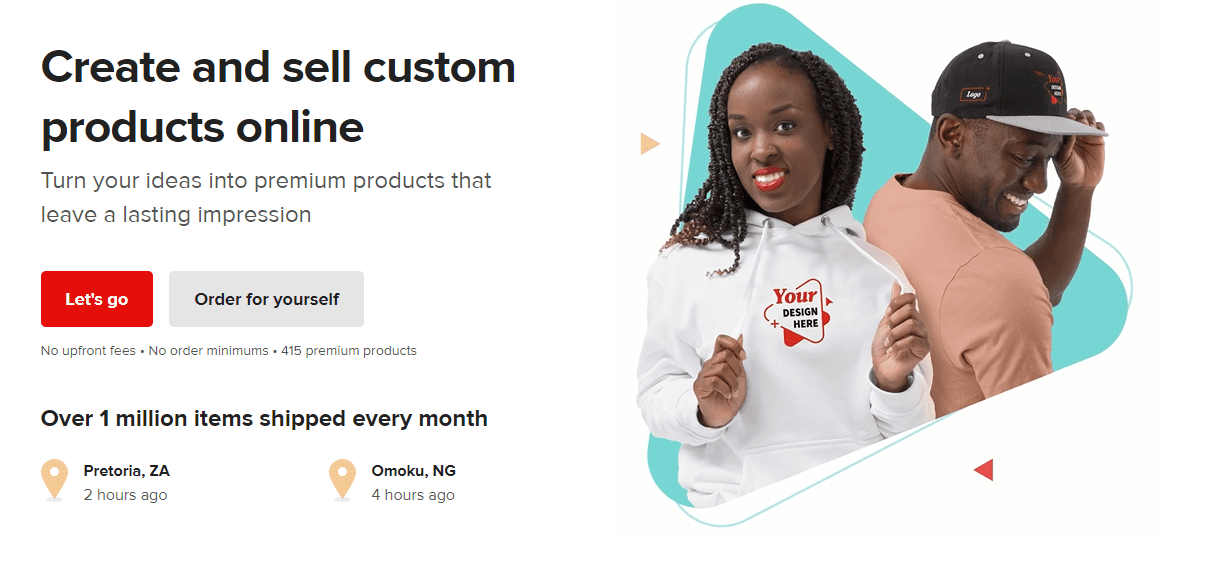 All of these items are now available from my favorite supplier, Printful. That is not to say that anything else would not work. So, for example, just because you want to sell bomber jackets doesn't mean you won't be successful. So I'm simply telling you what's hot in the pod right now.
Tools To Find Winning Designs
So, right now, these are the tools that are used to find good designs.
Flippa.com
Go to the Website flippa.com and create a free account. Flippa is now giving it for free. People who want to sell their online businesses list them for sale on flippa.com.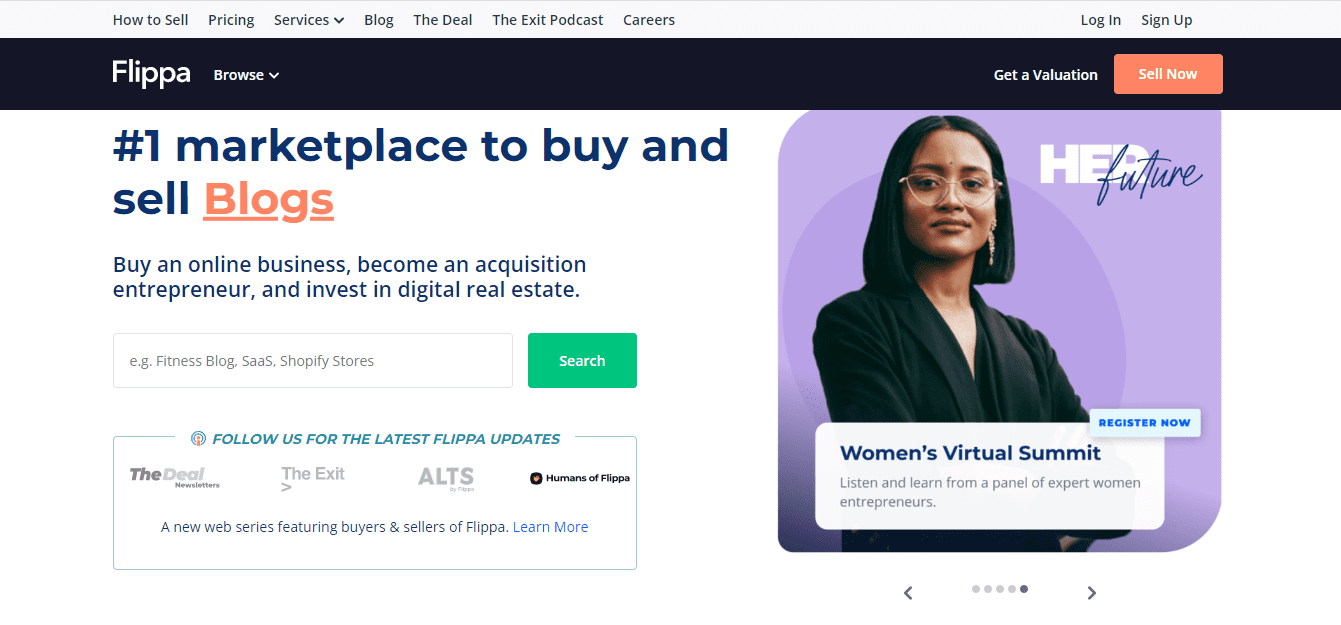 You will look for the word "print-on-demand" and sort by the highest price. Search through all of the listings for website links. Look at the sales day for each listing on Flippa to determine which ones are the best.
Learn about their designs and read their "About Us" page when you find a listing with revenue.
Now, for those who are at a loss for what to do. Don't worry; just visit Flippa right now. Making an account is free, so that you will do so.
Once you've created an account, use the search bar to look for "print-on-demand."
Now that you've done that, you should be on a page with the word "keyword," and you should change "Sort by" to "highest price." This will now show a list of all the various e-commerce businesses listed as being in the print-on-demand industry. So they must make a good living if they're trying to sell that business for $295,000.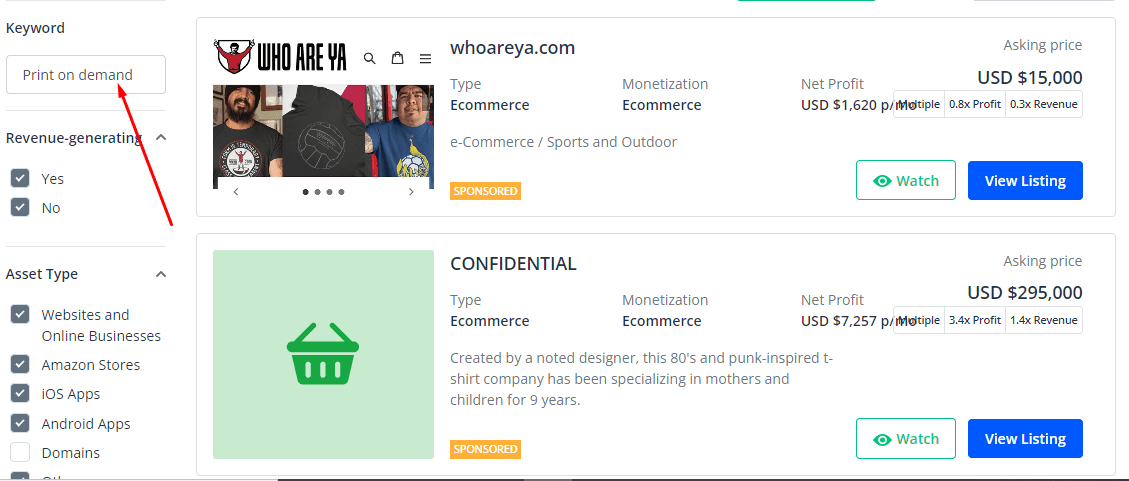 Scroll down, and you'll notice that many of these confidential are the ones that say "confidential," which you don't need to worry about because they won't give you the right information. Instead, scroll down to find those that do not say "confidential."
When it doesn't say "confidential," you'll know they aren't because it will tell you the domain name and show you an image of the listing.
When you find ones that aren't confidential, ensure they're verified listings to understand what that means. That means that all of the information on the listing is accurate and was not made up by them.
Shopify can also investigate what they see.
So, if you read their little description, you'll learn a little about what they do for a business. Scroll down, and you'll see, for example, if I look at this one called Shirtwascash. You can tell from the short description, and you can also see that some listings have been verified, which means what they are saying is true.

For example, "Dropshipping website, two and a half years old, multiple products using agent and print-on-demand," says. But, as you can see, they are telling that this is a business that prints on demand.
If it says "print-on-demand," you've found a verified listing. In this case, the listing you want to open is Shirtwascash. When you do, you'll be taken to a page with all the information you need, such as the Website'sWebsite's age and monthly money. If they're making money, it means they're doing something right.
Don't worry about the "Multiple" option just yet. However, you can also see "Profit Margin," which is essential to understand. So, profit margins are around 25% (Shirtwascash), but as I mentioned earlier, they can be lower.
But in this case, it's more than just drop shipping. Dropshipping typically earns between 15% and 20%. So it's more profitable than dropshipping at 36%.

Performance Overview
If you scroll down, it will tell you how well the site is doing, from how much revenue it generates to how many pages views it receives. The "About the Business" section of Shirtwascash will tell you a little about the company and its current operations. If you make a mistake, it will show how they make money from their business.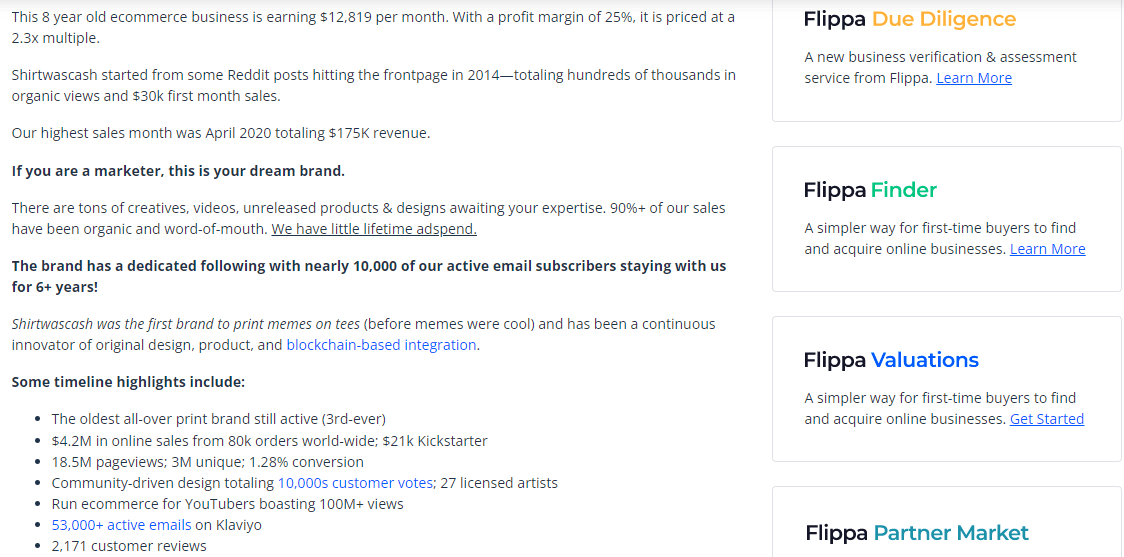 Products Used
Then you can see how products are used, which means what they do. Use Stripe for payments, Google Analytics with Shopify, and Printful for print-on-demand.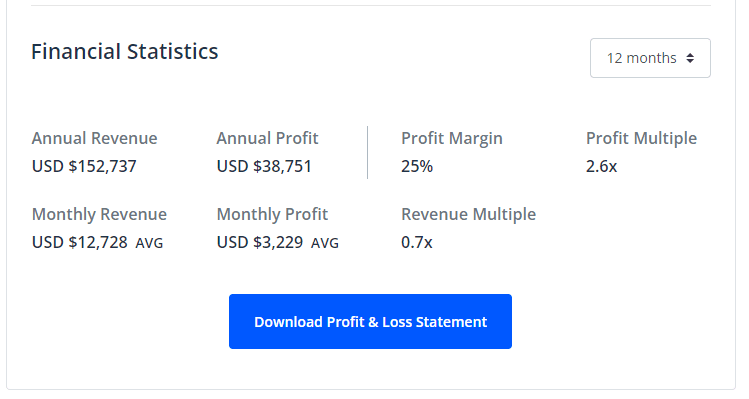 Then, as you scroll down, you'll notice that revenue and profit are calculated over different periods. Don't be too concerned about it anymore. You are welcome to read it if you wish, as you may find some useful information. The most important thing is that you want to go to their Website.
Locating the business's website website
So, go to the top left and look for a square with an arrow to find their Website. You should now be directed to the Website if it doesn't take you directly to the Website. To find the same one, copy the name and search for it on Google.
If you visit their Website, keep in mind that some of the pages are not in English. Because, like this one, Shirtwascash isn't native to the French market in French, you'll need Google Translate. That's also a good sign because it means you know where Shirtwascash is being sold.

So they have a reason for being in the French market. So after you translate the WebsiteWebsite, you'll be able to read some of the content and understand exactly what they're doing.
You want to go to where it says "man" or "woman," and then to where it says "T-shirts." You'll probably see all the different pod designs they've created when you get to the T-shirt page.
So they put the images on t-shirts. You can scroll through all of these to see the various designs they've created. And you're curious about what they're saying and how they did it.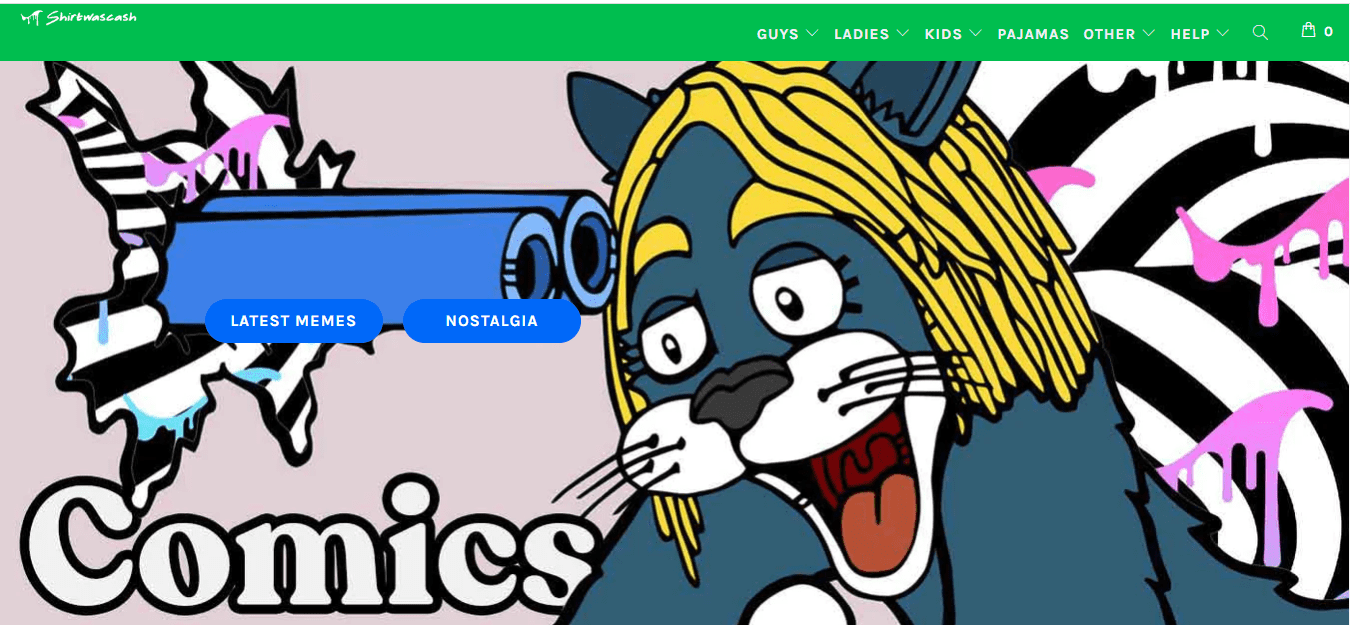 So, you could go to one of these listings and read the "About" part to figure out what the t-shirt design is about. If you don't understand this, it's because you don't understand the industry. So you'll just look at the design and wonder, "What does that even mean?" You'll have to research to find out what they've done.
How they were able to capture the attention of a market. Now, I also like to do this: go to their WebsiteWebsite and click on "Who Are We?" This will take you to their "About Us" page, where you can explain to them about yourself. As you can see, their brand's history began in 2019.
It's about people who appreciate the heritage spirit in the vintage world. So there we go; you can see here to explain exactly what industry they're trying to sell to. They are joining the vintage universe, which has a lot of history, and they want to show you their logo and plans for this universe.
Now, you should read the page because it will tell you what industry it is in, so you won't have to figure it out yourself.
Using Flippa Method Example 2
Who Are Ya
There are no direct links on this list. To go directly to this WebsiteWebsite, hover over it and go to where it says "whoareya.com." You can also look at the coded websites. What is your name? You'll understand if you're from England because it's slang for which team you support in football. There's a lot of golf net in that area.
So this door is only available in the United Kingdom because the United Kingdom is a market where we know where we stand, thanks to the free UK delivery site. So you can see all of the T-shirt designs they have for sale. You are well-versed in the various football teams of the English Premier League. So if you go shopping now, you'll notice all the different designs they have.

You can also find some for West Ham and some for Chelsea. If you look closely, you'll notice that they haven't used the Chelsea logo on their T-shirts, which would be illegal. As a result, they redesigned the logo. However, a few words have been redesigned. As you can see, they did it in a way that will not land them in legal trouble with copyright.
As you can see, there are a lot of football teams in this area. You can see this if you go to Who Are Ya and look at their "About" page.
David and Andy decided to create because they both enjoyed football and wanted to create graphic design T-shirts with similar but distinct designs. So that explains why they started the brand. And, as part of its passionate sports niche, this pod store is all about football. This, once again, has a strong emotional impact on people.
Google Shopping
Another great way to find great print-on-demand designs is to go to Google Shopping and type in the niche. For example, when you see the word "T-shirts," you can see that you can make R&B T-shirts, Hip Hop T-shirts, football T-shirts, or T-shirt designs. Of course, you could do anything, but putting the words "t-shirt" or "anything" on a jacket or hoodie will bring up different people who sell graphics for this niche.
You must pay close attention to Google Shopping right now. Now, the ones at the bottom of Google Shopping are also organic and usually where I spend the most time and effort. This is because if people are paying to see you, they must be making money or doing well.
So you can see many different designs, some of which are from Crazy Tees, which could be a website you look into. You should visit a few of the websites that promote these various designs and open research to see what they're doing.
Suppose you visit a WebsiteWebsite selling T-shirt. The various pop culture graphic tees can be seen. Putting famous people's faces on T-shirts is something you should avoid. If you do this, you may receive a copyright strike, so don't do it. On the other hand, quotes, small things, or symbols are usually acceptable. To sell in the hip hop industry as a genre, you should read through these and get ideas.
In terms of faces, I've already stated that this is not a good idea. They have different examples of what they do if you want to see how they do things in other ways that you don't want to copy—so doing a wide range of items. But the point is to learn from them and figure out what they do to succeed.
Suppliers And Branding Your print On Demand Store
Moving on to the next module, which discusses suppliers and branding for your print-on-demand business. This is an extremely important piece. Your supplier will handle the logistics for your company. You can have the best-looking T-shirt design, but the logistics will fall apart if you don't have a good supplier and don't sell everything properly.
Print-on-demand Suppliers
So, who are my top picks for print-on-demand suppliers?
Printful.
Printify
Gooten
Huge Pod
Printful is my favorite and most recommended supplier. Printful is my favorite, so I'll only discuss it in today's post. But I've also provided you with a few other options, such as printify, gelato, and huge pod, that you can try out if you want.
As previously stated, I will use credit in today's post because they have the largest catalog, the largest warehouses, and most of them. The prices on Printful are slightly higher, but you know what you're getting.
You must first create a Shopify account before you can use Printful, a free source for POD. Printful works with Shopify. Shopify does occasionally run different promotions. I believe you should begin immediately. You can easily add Printful to your Shopify store once you have a Shopify account.
You must now proceed to Printful. The first thing you should do on this Website is go to the top right corner and click sign up, or if you already have an account, log in. So, after you've created your free Printful account, the screen should show your dashboard and all your options.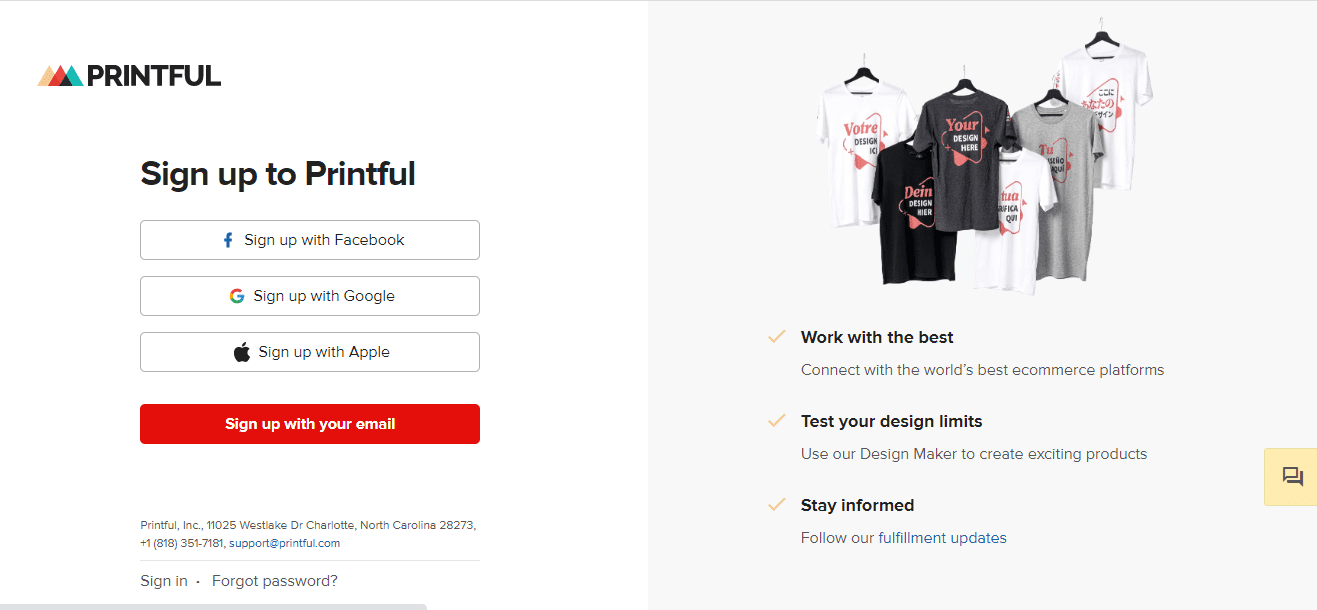 And your first thing should be to click on "stores." Under "Stores," it should show you connected stores. You must connect it to your storage if you don't already have a connected store.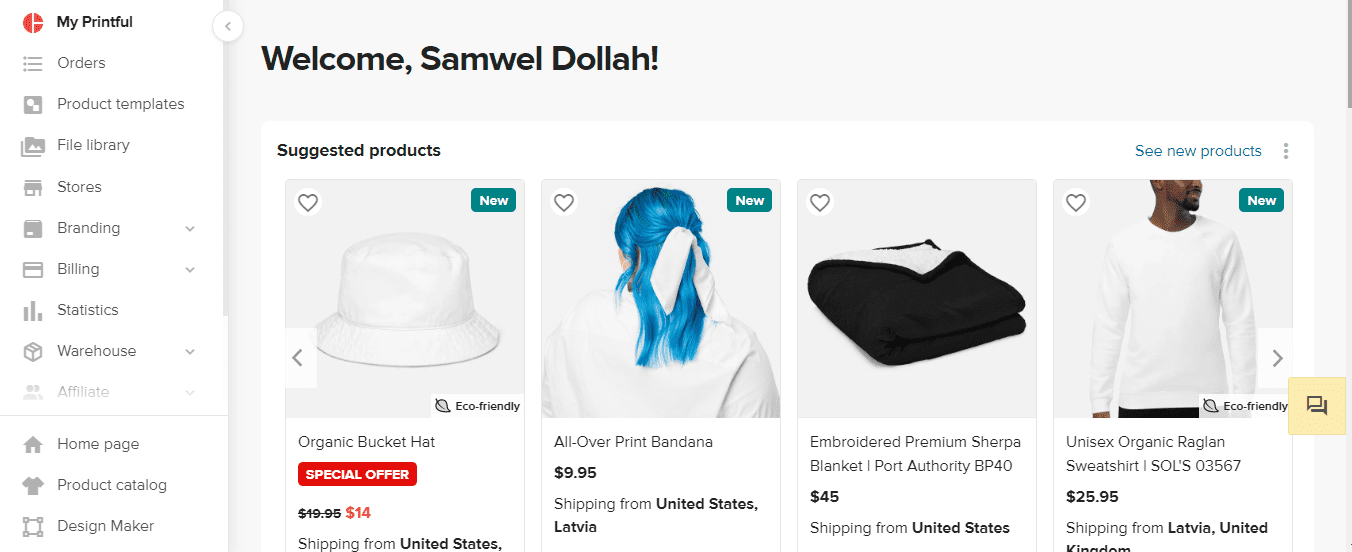 After you click "Choose a platform," it should say "Shopify," It will tell you the steps you need to take to integrate with Shopify. Don't be concerned; this is a simple task.
So, after connecting your Shopify store to Printful, return to the dashboard and click "Orders." This will show you the entire process step by step.
So, under the "Orders" section, you can see and manage all of your orders sent thus far.
This is useful if you go to the "Product templates" section. The current templates are a combination of you uploading a file design, such as the design you want to use on those various features, and a lot of sweatpants wanting to change the colors. You'll have to make all the different versions if you upload them here.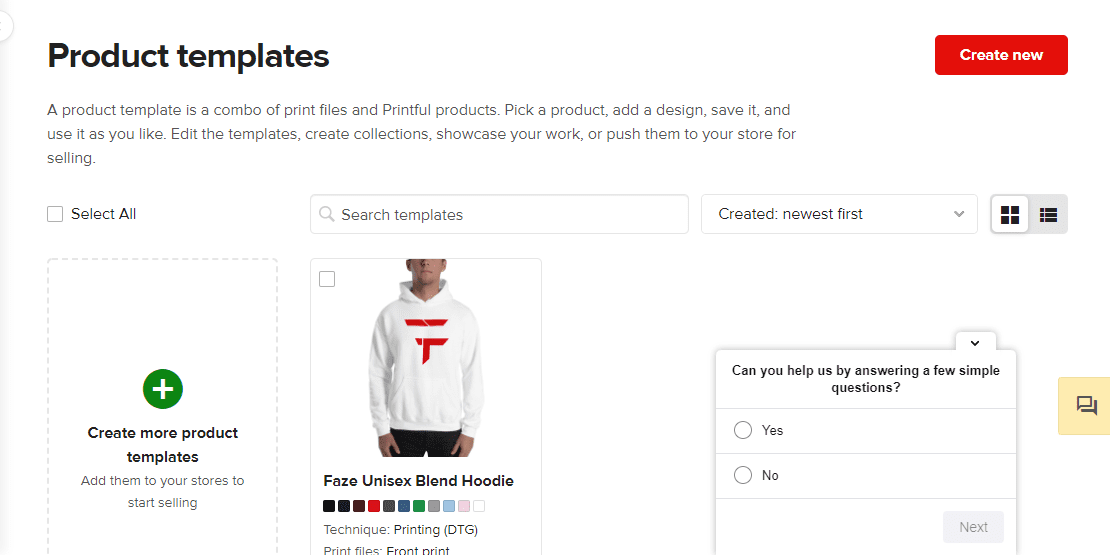 Instead, click on "edit" to create different versions. Then you won't have to keep making from scratch. Instead, you can make changes here, making your life much easier and faster.
If you go to the File library, you can now load all of your designs. As a result, you won't have to keep making new products and re-uploading the files to add to the designs. Instead, you can simply upload the file or upload it as a Google Drive. I now upload to Google Drive because it is much easier.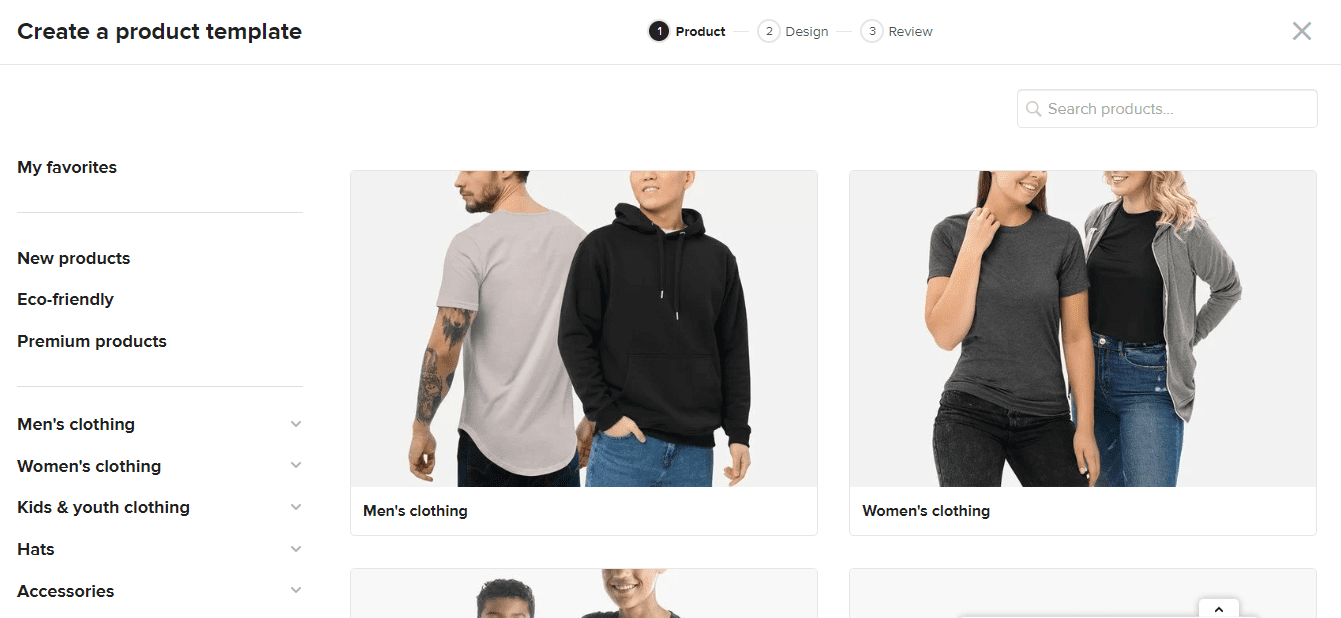 Simply copy your designs from Google Drive and upload them. Those who want to know, "Where do I make designs?" should wait until the end of the class.
The following module will teach you how to create designs and a website. So, once you've finished designing, come here and upload them as a Google Drive, a file, or a large file.
The following section is about branding. This is where you can set your order tracking page and packaging step defaults. This is why print-on-demand is so appealing. You have the ability to make your company instantly recognizable. Customers should see your logo or a fancy message you've already made when receiving their packages.
The first thing is to navigate to the page where you can track your order. Then, select the "Setup Now" option. After you've opened that page, scroll down to where it says "logo." You won't have a logo yet, but you can return it once you've created one.
Once you've uploaded your logo, it doesn't have to be black and white because it will appear on the package when people receive it. Instead, your store's customer service email address will be @info (whatever domain name you pick). Then you'll need the customer service phone number. Now, I recommend that everyone have one, and you can add it with a packing slip.
Now, I recommend that you make yours a little bit different. My new one says
"Thanks for placing an order with us. We have some great news when you place your next order. You'll receive 20% using code "loyal20" Make sure you take a picture for social media and tag us so we can repost it.
Thank you again,
Samwel, customer relationship manager."
They will now see this on the package as well. This will tell them a variety of things. First, they are more likely to place an order because you provided them with a coupon code.
You're also instructing them to take a picture of you and write your name. So they shared it on their newsfeeds, and he told them that you were thanking them, that there was this Samwel or whoever you wanted to be called, and that you were personally reaching out to them to make them feel special.
As you scroll down the page, you can see where it says "social media accounts," What you want to do here is add your relevant social media accounts. For example, you should have an Instagram page, a Facebook page, a Pinterest page, and a tick-tock page, all of which you can add here.
Again, these will be included in the package with your order. So, once you've completed that new page, you can create custom packaging by copying and pasting it into the packing slip customization section and clicking "set up now." Custom packaging, on the other hand, is extremely difficult. So you must order in bulk to get that. So that's probably for the long haul.
The same thing as package inserts. This comes at an additional cost, but if you're willing to do it, you may be able to use scale in the future. You can do that as well, and then we'll show you how to label the inside and outside near the end of the bit. The section titled "side and back embroidery hats" will also demonstrate how to do this.
Read Also:
However, if you go to the billing section, it will give you all the different billing methods you can add so that when people order from your store, they will use that card to pay for your items, which will be shipped automatically. So there's no reason for you to waste your time doing it. So make sure to include a card here to make your life easier. Then there are printful wallets. Then you got your legal information, and then you got all of these things that I'd recommend you look into when you have some free time.
Then there's statistics, which is their take on analytics. This will show you the number of orders, the percentage of customers who return, and your average cost. Finally, you'll find all the statistics for your Printful store here.
Warehouses, and here are the various warehouses. Printful has warehouses in the United Kingdom, the United States, and many other locations, making life easier. If you only want to sell in Scotland, for example, you can send products from a warehouse in the UK, making life easier.
If you go here, you can see how everything works and how much shipping costs. Because I don't know which countries you want to sell to or which warehouses you want to use, you should double-check these settings when you have some free time. So, when you have some free time, check the site to see how the prices and shipping times work in practice.
Now, in the top right corner, where it says "Preferences," look for the phrase "selling region." Leave it as is if you're selling all over the world, but if you're only selling in the UK or Europe, you can change it here, which will help. You can change the default currency from dollars to pounds or pounds to dollars.
You can also change the languages by returning to the "premium" section in the top right and clicking on it. Printful does offer a "premium" plan. Printful is free to use, but they also have a premium plan that includes all the benefits I recommend you look into. For example, the Pro Plan allows you to make mockups, which is extremely useful. For example, you can find clipart images that you can't find anywhere else by using the background removal tool, the promo maker, or the keyword scout for Etsy.
So, if you want to make designs, you can do so with Printful. They can use premium images for free and have them digitized at no extra cost. They can also get great deals on various shipping options. So, if you've been using Printful for a while and are seeing good results, the Pro Plan is great.
He should now navigate to the bottom left corner of your screen, where it says "homepage" and "product catalog." Then, of course, you must go to the "product catalog" section. This is where you will find all of the different pod products. There are several ways to do pod on Printful.
You can do embroidery, image vinyl, and many other things, which is great. For example, you can now find all the different product categories for men's clothing by going to where it says "top left," which is "product." As you can see, there are numerous options for men's clothing.
Then there's women's clothing. Women's clothing, kids' hats, accessories, home living, eco-friendly, premium products, and best-sellers are available here. Then you can collect brands and favorite products. As you can see, a wide range of products is available POD. This is why printful is so popular; no other company offers this many pod options.
So, I've opened up the T-shirt option for you and explained how it works. You can filter by most popular, highest rated, lowest, and highest price, and where it says "printer for the suggestion." So there are many options here, which may be too much for you.
"Look, if you're not sure, we recommend these here," Printful has said. They've also shown you the best sellers, meaning many business owners use these for their stores. So, rather than looking at this and saying, "I'm not sure which ones to use," you can look here and find out which ones you might want to use.
And you can see that there are different options for colors, sizes, and the number of color options. So, in addition to those shipped from the United States and Canada, I'll tell you about shipping options if you sell from the United Kingdom to Latvia to Spain. So, once again, you may want to consider all of this when deciding on a design.
If you're only selling to people in the United States, you might want to go with the one that only ships to the United States. So, once again, you should consider your options.
If you scroll down, you'll notice many of them for various options. For example, you can sell tie-dyed T-shirts with various patterns and textures. Some of them have embroidery, while others do not. So, scroll to the left and select "eco-friendly" from the drop-down menu. You can only sell eco-friendly t-shirts if you have a print-on-demand store that says "eco-friendly."
You can select a technique, such as "cut and sew," and alternate between embroidery and DTG, which is the most popular option. Because of how well it looks, embroidery is becoming increasingly popular.
You can also select from various neck styles such as V-neck, ringer, and crew. You can also select from a thing of colors and materials, but 100% cotton is essential if you want to sell high-quality clothing to your customers.
If unsure, you can filter them down to show only the ones you want to see. For example, if you do a lot of work and want to start scaling, which I hope some of you will be able to do in the future, you can click "Doing Large Numbers," and it will give you a unique price based on how much work you're doing.
Small Request
Kindly share it with your friends. Especially the ones you believe need this information. Sign Up Now and Get your first 3 months for only $1 monthly.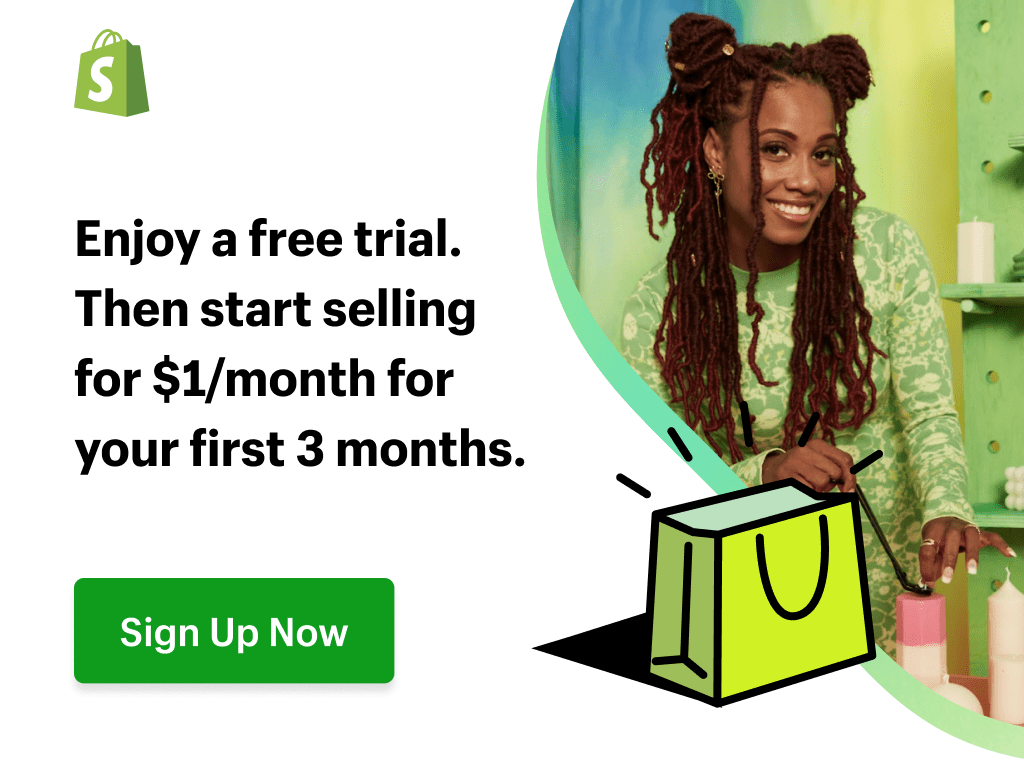 Sharing this information with others can make a huge difference. You may ask why.
Well, the truth is, my main aim is to provide the best information about drop shipping for both beginners and experienced dropshippers.
And I plan to continue doing so for as long as I can.
I would also like to thank those who support my work by reading and sharing my content.
Trust me, when you take your time to share, it will greatly help me and others who need this information.
Here are some great suggestions:
Pin it
Share it on another blog.
Share on Facebook (Share it with friends and even on Facebook groups)
Tweet it
Stumble it
This will only take a few seconds of your time, and I would appreciate it.
I appreciate you a lot. Thank you!
Join my Shopify dropshipping group mastermind and follow my blog to learn more about Shopify tips, dropshipping guides, tricks and checklists, and e-commerce in general.
If you enjoyed and learned something from this post, you can get me updates for free!
I send out email newsletters about new blog posts, tips, and tricks to help you grow your dropshipping business, new YouTube videos to give you more insights into the e-commerce market, and much more.
If you enjoyed reading this, you could also join my Facebook group. Thank you for reading how to make money dropshipping online from the comfort of your home.
Click here to Join My Facebook Mastermind Group