How to Use a Business Pinterest Account For Dropshipping Marketing
If to this day, you suppose that Facebook and Twitter are the apex, core base of social media marketing tools, you are mistaken.
There's a new sheriff in town-the best buddy to your business: Business Pinterest Account for Dropshipping Marketing.
80% of Pinterest pins are repinned, indicating that it is a platform that prioritizes shareable content. A pin's average lifespan is three months, well above Facebook's average of five to six hours or Twitter's average of 15-20 minutes.
Pinterest has emerged as a coveted asset for business marketing after Facebook acquired Instagram.
It's understandable. If a 30% rise in Pinterest accounts in the previous year isn't proof that your business should join the over 250 million monthly active users, I'm not sure what is.
Pinterest's core power is its integrated business functions, besides gratifying obsessions with exotic destination vacations and exquisite food. Join the businesses with Business Pinterest Accounts for Dropshipping Marketing to access additional marketing functionalities to push your brand on one of the fastest-growing and most popular social media platforms.
The Benefits of Business Pinterest Accounts For Dropshipping Marketing
If you don't currently have an account, or your account is personal, you'll need to create a Business Pinterest Account to take advantage of Pinterest's maximum marketing potency. You get the following perks with a business account:
They Have Their Terms of Service
For businesses, the terms of service are slightly different, so be sure to read them thoroughly. The distinction arises as a result of your business use of the account.
While the Acceptable Use Policy and Pin Etiquette Policy remain in effect, the following guidelines apply to commercial use:
Avoid spamming, "for example, by continuously requesting people to remark."
Avoid "pushing a sweepstake in which each pin, repin, or like represents an entry" or "requesting that pinners vote with a repin or like."
Don't conduct contests, prizes, and promotions on a "regular" basis.
Do not "suggest" that Pinterest endorses your business.
They Offer Educational Marketing Resources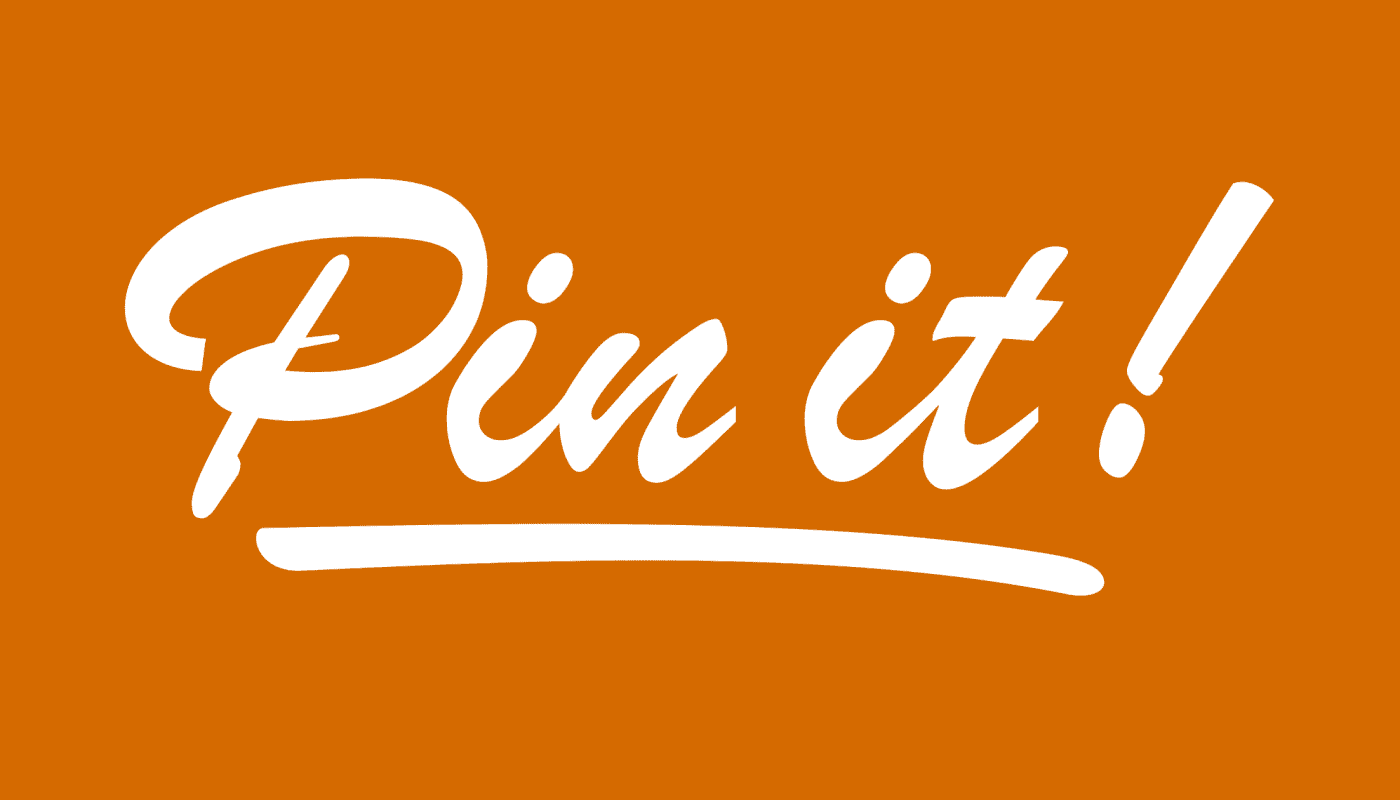 Pinterest doesn't just solely provide the platform; they also provide instructional marketing resources that teach you how to maximize the platform's efficacy for marketing your business.
Their services include the following:
· Business resources: Tools, insights, and guidelines on best practices to make creators maximize their Pinterest potential
· The Pinterest business community: A business for creators and businesses to collaborate
· Additionally, you can follow the Pinterest Blog to learn when new resources will be available and check some fundamental suggestions.
You Gain Access to Pinterest's Analytical Insights
Pinterest Analytics is one of the most exciting new capabilities available in a Pinterest for Business account. When you validate your account, you gain access to critical tracking data. You'll be able to determine which techniques and content are effective, allowing you to enhance your marketing continuously.
Rich Pins Offer Much More Information than Standard Pins
There are five distinct variants of Rich Pins, each of which contains far more information than a usual pin, resulting in significant sales power. They provide real-time price and inventory updates, direct links to your site, and interactive map locations. Rich Pin's approach will be discussed in further detail later.
Access to Soon-to-Be-Released Tools and Features
Pinterest has announced that it will introduce specific additional tools available solely to business accounts in the future. This includes purchasable pins for eCommerce, Promoted Pins, the Pin It Button, and the Widget Builder as of right now. By joining the Pinterest newsletter, you can be kept informed as new tools are released.
Different Contexts
You get to apply your business name rather than the usual First + Last Name combo. It means that your Pinterest account will not be linked to your Facebook account automatically; instead, you need to add a Facebook tab to your Pinterest home page.
How to Create Popular Pins from Your Business Pinterest Account For Dropshipping Marketing
If you implement your pins properly, they can drive engagement for your business.
Pinterest is a visual search engine, according to the Social Media Examiner. You want your content to be searchable, the same as when you write blog articles or post on your business Instagram account.
If something is not searchable, it will go unnoticed or buried.
Therefore, before you pick up your mouse and begin pinning, you must first understand the Pinterest culture, what your followers are looking for, and how to create popular pins.
1. Create Pinterest pins for the most popular categories.
Knowing which Pinterest categories are the most popular will help you determine which boards would work best for your business.
Females account for the lion's share of Pinterest users, 71.1%. Males make up only 14.9% of the audience. Because Pinterest posts are classified, if your business does not involve DIY crafts, you should avoid creating a board devoted to the art of glue-gunning. Choose the most popular ones that apply to your situation!
2. Employ Viable Images
A cursory glance at Pinterest illustrates the site's visual nature. With a focus on visual impact, your images serve as the foundation for every Pin you share.
What factors contribute to the popularity of the most popular Pinterest pins?
3. Pick the Right Pin Size
All pins are identical in width and have an indefinite length. For a typical pin, good target size is 7361102 pixels. It is neither excessively large nor excessively little. This is the size of Canva's Pinterest template, which simplifies the process of resizing your images.
4. Incorporate Instructographics
At times, it's beneficial to utilize the additional length allotment. Pinterest coined the term "instructographic" to refer to infographics. These are popular due to their do-it-yourself, how-to character, which is well-liked on Pinterest.
How to Boost the Visibility & Shareability of Your Pins: How to Optimize Your Business Pinterest Account for Dropshipping Marketing
Creating a great pin is one thing; it's quite another to get it noticed and shared. Nobody will find your Pin unless you optimize for engagement.
Determine the Best Times to Pin
The optimum times to Pin are determined by your target audience's behaviors, which is why you should always test to determine your optimal posting times. On average, the most posting times are between 2 and 4 p.m. EST and between 8 and 1 a.m. EST; however, HubSpot research indicates that Saturday morning is THE best time to post.
Enable the Pinning of Content from Your Sites
Through Pinterest's direct integration, you can add a hovering Pin It button to any image on any of your websites or mobile apps. There is a Pinterest Pin It Hover button plugin for WordPress users.
These easy-to-integrate buttons direct your site visitors to check your Pinterest account or pin content from your site to their accounts. Without these buttons, your site has a very slim possibility of generating ANY interaction with your Pinterest account.
Link to Other Social Media Platforms
When you create a new social media account, you don't want to start over with followers. Connecting your Instagram, YouTube, and Etsy profiles to your Business Pinterest profile is a breeze.
This will assist you in gaining additional followers by utilizing those already following you on other platforms. Additionally, it will aid in distributing your content across platforms, ensuring that a greater number sees it of people. It will add your Pinterest account with related buttons.
To link your social media profiles, complete the steps below.
1. In the dropdown menu, select "Settings."
2. Navigate to the section under "Claim."
3. By clicking the "Claim" button, connect your accounts.
Incorporate Pinterest Pins into Your Newsletter
Eliminate the hassle of locating your pins by sending them directly to people! Your newsletter is the ideal spot to include a few of your most recent pins and direct readers to your Pinterest account. As an example:
"These are this week's most popular pins." Visit our Pinterest page for additional inspiration!"
Pinterest optimization (SEO)
You must employ some form of SEO strategy for your pins to be noticed by your intended audience. Not to fear; optimizing your pins for Pinterest searches does not need much effort. Simply proceed as follows:
Step 1: Begin by conducting keyword research. Utilize a program like Google AdWords Keyword Planner to find the most popular keywords associated with your business and your pins.
Step 2: Include your keyword(s) in the title of each Pin.
Step 3: Include your keyword(s) in the descriptions of your pins.
Step 4: Rename your pin image files with your keyword(s).
As with any other form of SEO, it makes sounding overly "keywordy." Add going overboard by including three keywords in your title and description, just as a robot would. By inserting a powerful term in the appropriate context, you may optimize while being human.
Apply a Call-to-Pin mechanism
Much to how you would use a call-to-action in your ad copy, a call-to-pin will greatly boost the engagement of your pins. Add a sentence or two to your Pin's description, such as:
"Repin to your inspiration board."
Engage in establishing relationships and attracting new followings
After learning which kind of pins are mainstream and how to get them visible, the next stage in Pinterest marketing is to leverage your pins to establish relationships with followers and influencers who can help you advance your reach.
As we all know, more reach equals greater success.
Uncovering what users seek while following other accounts enables you to provide them with what they desire, increasing your following. No one is ever wounded by a bit of mind-reading.
According to the University of Minnesota's Pinterest study, the three primary factors that influence Pinterest users' decision to follow or not to follow are as follows:
· How many accounts have you follow/have followed
· What number of pins do you possess?
· How many boards do you own?
And to stay ahead of those factors and create relationships that can help you grow your reach, you must:
Post regularly
To increase your Pinterest followers, you should post between 5 and 30 new pins daily. Ascertain that you are not simply repinning others' content but also pinning your unique pins with your content.
Warning! Avoid committing a massive Pinterest faux pas by not immediately pinning all 30 new pins. Distribute your pinning over the day.
With a business Pinterest account, you may schedule pins.
Engage Your Followers and Respond to Their Comments
Engage with your followers directly by answering their questions and reacting to their comments, just as you would with tweets, Facebook posts, and Instagram comments. Take it a step further and address them directly, using their names, to truly elevate your customer service.
Comment on the Pins of Your Followers
Collaboration is a two-way street. You could also reach out to the boards of your followers. Leave comments on their pins to let them know you're thinking of them. Their followers will be exposed to your brand as well!
Follow and engage on Popular Boards.
Following and engaging with popular boards is the best way to engage a successful Pinterest strategy in action. You can learn a great deal from large dogs. Consider the types of pins they use, the types of boards they have, and the amount of engagement they provide. Your objective is to reach that level!
If you leave comments on these popular pins, many people who follow those boards will see your brand name.
It's a good idea to follow popular boards related to your industry and business, rather than "simply because" they're popular. If your business has nothing to do with wedding fashion, you can do yourself a favor by following boards with a similar following. Those are the people with whom you want to connect in the first place.
With Open Boards, Invite Others to Pin on Your Boards.
Another impressive marketing board feature is the Open Board, which allows users to contribute their pins. Grant them pinning access by entering their name or email. Naturally, as the creator, you retain complete control, and your contributors cannot modify the board's name or description.
This feature is excellent for marketing since it engages your community on a personal level.
Invite your followers and score major authority brownie points if you can secure contributions from industry professionals and leaders to your boards!
Example: Women's Health Magazine
Women's Health Magazine established an open board dubbed "Vision 21" on which their followers can pin their objectives and visions. It simultaneously increases fan involvement and the brand! Consider the win-win situation.
Establish Relationships with Influencers
By contacting influencers in your sector, you can reach your audience and gain your followers.
Begin by subscribing to their boards, repinning their pins, and writing thoughtful comments on their boards. Once you've dropped your name in this manner, you're ready to embark on more extensive cooperation.
Inquire whether they would be willing to contribute to one of your boards or offer to contribute to one of theirs. When commencing collaboration, offer ideas for their boards and demonstrate your familiarity with their content, and you'll be one step closer to receiving the "yes" you seek.
Example: Mejuri
Mejuri paved the way for some incredible collaborations by dedicating their board to their community with the #thefinecrew. The Fine Crew board features images of their products being worn by members of their community. Mejuri's Instagram and Pinterest contain small influencers and brand partners, providing excellent potential for cross-promotion.
Make Contacts on Other Social Media Platforms
You're probably aware that when you establish a new account on Instagram or another social media platform, you're prompted to "Find Pals" via your phone's contacts or Facebook friends.
To save time and establish a solid base of followers, Pinterest allows you to search for existing accounts.
How to Successfully Promote Your Brand: Using a Business Pinterest Account to Implement Dropshipping Marketing Strategies
Integrate Rich Pins
Folks, I'd like to use this opportunity to introduce you to Rich Pins. They have earned their moniker. You'll notice that major brands like Target and Wal-Mart are utilizing Rich Pins, and you should as well!
I'm not promising that with just a couple of Rich Pins, you'll be rolling in a pile of Benjamins, but there is a reason they're called "Rich Pins." They are packed with valuable, traffic-generating content, and, at the moment, they are the most effective direct technique for expanding your sales on Pinterest.
Rich Pins are available in three flavors: recipe, article, and product, each with its own set of valuable features designed to increase engagement and drive traffic to your site.
The Benefits of Rich Pins
When you apply for Rich Pins, you'll receive real-time information automatically updated on your pins and more options to drive traffic to your site, as your site will be linked to your Rich Pins. There is no fuss, no muss. Simply leads.
Urban Outfitters is one such retailer. It demonstrates the features of a "product" pin in action. You've got an official link to the retailer's site, as well as real-time pricing and inventory information.
Additionally, "Article" pins are valuable since they can promote your blog entries and drive Pinterest users to your blog. Article pins include a more prominent headline that fits your brand's logo, a description, and a call-to-action at the bottom, providing a direct link to your original site.
How to Incorporate Rich Pins
To ensure that any of your Rich Pins have the potential to drive traffic to your site, you must have them certified on the Pinterest site. (If you are not the most technologically skilled, you will almost certainly require assistance from your site developer. It entails the use of meta tags.) How to do it:
1. Navigate to this page
2. Determine the type of Rich Pin (product, recipe, or article) for which you wish to apply.
3. Consult the documentation associated with your Rich Pin type.
4. Add the necessary meta tags to your site.
5. Validate your Rich Pins and apply to have them approved.
Once Pinterest approves your Rich Pins, they will be visible to the whole Pinterest community, where they can be repinned and approved to your site.
I'm not suggesting that you consider using Rich Pins solely for the benefit of your business. I'm telling you, you NEED Rich Pins if you want to stay relevant in today's hectic world of social media marketing.
Every Fortune 500 company uses rich Pins. If you follow the big boys, you have the opportunity for significant growth.
Blend Your Content
The golden guideline for all social media platforms is to mix your content. If your content is static and lacks diversity, you will lose your followers' attention and lose your chances of attracting new ones.
Please, whatever you do, post from posting product images solely. Do you recall the University of Minnesota's study? Indeed, the diversity of pins was ranked as the eighth most crucial element in consumers' decision to follow an account. Include some other boards that provide value to your followers to prevent coming out as overly salesy.
Example: Benefit Cosmetics
Benefit Cosmetics' official website Pinterest does an excellent job diversifying its content without straying too far from its niche. They include boards dedicated to their newest and most popular products, such as "POREfessional Fam" and "Hoola Fam," but also a board devoted to "Behind-the-scenes at Benefit."
All of these boards are related to their cosmetic products; however, by offering "A PINK me-up for you!" they are not simply promoting their products but also demonstrating how their makeup may benefit you.
Embedding a Direct Link to Your Site
Some of your pins will make sense as Rich Pins, while others will not. (Not all of your content, including product photos, events, and articles, will benefit from the extra information afforded by Rich Pins.)
Everything here is subjective.
You do not require Rich Pins when you are pinning photographs to your "brand inspiration" board. Relevant quotes to your business would almost certainly not necessitate the use of a Rich Pin.
Rich Pins include one piece of information that your other "simpler" pins will require as well: a direct link to your site.
Even inspiring pins should include a link to your site since if a quotation you shared on Tuesday transformed the life of one of your followers, they will undoubtedly want to learn more about your brand. If you provide a link to your site, people are relieved of the need to hunt for information, and you boost the likelihood that they will discover your site.
Just provide the link in the description of your Pin, and you're set.
Increase the visibility of Your Most Popular Boards
You'll eventually be able to determine which boards are the most popular and have the most engagement. Pick your best and place these boards at the top of your website so that users will see your best material when they visit.
Pursue Seasonality and Relevance
Another strategy for staying current with your content is to capitalize on holidays, seasons, and events. As with Benefit Cosmetics's "Holiday Glam: LEAF x Benefit," more particular boards make relevant and create attention by making those products even more specific and instilling a feeling of urgency. Utilize this opportunity!
Create a Board Focused on Blogging
Gather all of your article-related Pins and create a separate board for them! You'll want to position this board near the top of your page so that it's visible to your followers immediately. This will increase traffic to your site and make it easier for readers to find your content, as it will all be contained in one easily accessible board. They'll be grateful.
Track Your Success: Business Pinterest Account for Dropshipping Marketing
Explore Which Pinterest Analytics Strategies Work.
Pinterest Analytics is one of the more recent capabilities added to Business Pinterest Accounts. This function is available only to business accounts and provides the following intel:
· Which of your profile's pins and boards are the most popular?
· What content does your website's audience like to save?
· Who your audience on Pinterest is, including their gender, location, and other interests
· Which gadgets are used by individuals when they pin your stuff
· How integrating the Pin It button into your website generates Pinterest referral traffic.
And why should you place significance, if any, on these statistics?
Because they will add to the growth of your account and audience
Your Pinterest Analytics data enables you to determine which strategies work and which do not. With this knowledge, you can develop a solid foundation for your future Pinterest approach. The strategies that work have been established as a result of your demonstrations.
You'll first need to verify your website to gain access to your Pinterest Analytics.
One reason to verify your account is for security purposes. It will aid in your authority development and trust-building. When users on Pinterest see the small globe emblem with a tick next to your website, they know you're legit.
By adding a meta tag to your website's settings page, you may verify it. This will provide you with a verification badge, indicating that you are now an official member. If you do not verify your site, you can still post a link to it on your website, but you cannot use Pinterest Analytics.
Don't miss out on the critical data Pinterest Analytics provides. Verify your account information!
Promote Your Brand Today: Start Using Business Pinterest Account For Dropshipping Marketing to Improve Your Visibility.
I realize I just bombarded you with information. Do not be intimidated. All of the sections in this handbook are required and easily digestible.
To summarize:
Your Business Pinterest Accounts for Dropshipping Marketing provide a profusion of marketing offerings that are unmatched by a personal account. To access that potency, you must first:
1. Create images that are popular for the following reasons:
· 736×1102 pixels
· superior grade
· infographics
· bright
· crisp
· Popular categories
2. You can increase the visibility of your pins by leveraging the following approach:
· Pinning around 2 – 4 p.m. EST and 8 p.m. – 1 a.m. EST
· incorporating keywords into the titles, descriptions, and file names of pins
· incorporating links to your other social media profiles
· incorporate the Pin It hovers button as the Pinterest widget into your websites
· Newsletters featuring your pins
· Add a call-to-action in the description of your pins.
3. Boost your reach by engaging with followers & influencers.
· Pinning 30 times a day
· replying to comments made by readers
· Remarking on the pins of your followers
· Following and posting on popular boards
· encouraging your followers & influencers to repin your content
· partnerships with influencers
· leveraging Twitter's & Facebook's "find friends" feature
4. Successfully promote your brand by:
· Rich Pins
· direct links to sites in the descriptions
· A range of seasonal and topical content
· At the top of the page, your most popular boards
· A board solely for your blog entries
5. Exploit Pinterest Analytics data to help you develop a more compelling future approach.
If you use the strategies outlined here and learn from your engagement, your Pinterest for Business account will continue to grow in strength, attract more of your target audience, and drive traffic to your site.
Have Fun Pinning!
Conclusion: Business Pinterest Account For Dropshipping Marketing
Social media marketing is critical for brand awareness and long-term consumer relationships.
Pinterest is one channel that can assist you in accomplishing the same objective for your business.
As a visual platform, it is unique in that it functions similarly to a personalized visual search engine.
Pinterest may help your business enhance its SEO, customer outreach, and fan growth with the proper approach in place.
How will you boost your marketing efforts by adopting a business Pinterest account for Dropshipping?
FAQs: Business Pinterest Account For Dropshipping Marketing
What exactly is a business Pinterest account?
A business account grants users access to additional tools like statistics, pin scheduling, & business resources.
What is the difference between a personal and business Pinterest account?
A personal Pinterest account should be used freely. While you can create pins, boards, and Secret boards without a business account, you will gain access to analytics, scheduling, and other tools with a business account. Further, you'll be subject to distinct terms and restrictions. Business Pinterest account was created to provide insight into your Pinterest account to help you grow actively.
Is it possible to create a free business Pinterest account?
Business Pinterest account is, in fact, completely free to use. Anybody can create an account, or an existing personal account can be converted to a business account.
How can I make Pinterest pins that get popular?
Because Pinterest prefers vertical posts, the vertical design will assist you in promoting your pins. Also, as a visual platform, you will benefit greatly from solid graphics and videos. Additionally, adding text as an overlay can help provide context for your message. Pinterest users are popular fans of instructional content and infographics.
Small Request
Kindly share it with your friends. Especially, the ones you believe really need this information.
Sharing this information with others can make a huge difference. You may ask why?
Well, the truth is, my main aim is to provide the best information pertaining to drop shipping for both beginners and experienced dropshippers.
And I plan to continue doing so for as long as I can.
I would also like to thank those who support the work I do through reading my content and sharing.
Trust me, when you take your time and share it will help a lot not only for me but also for other people who may really be in need of this information.
Here are some great suggestions:
Pin it
Share it on another blog
Share on Facebook (Share it with friends and even on Facebook groups)
Tweet it
Stumble it
This will only take a few seconds of your time and I would really appreciate it.
I appreciate you a lot. Thank you!
Join my Shopify dropshipping group mastermind and follow my blog to learn more about Shopify tips, dropshipping guides, dropshipping tricks and checklists, and e-commerce in general.
If you enjoyed and learned something from this post, you can get updates from me, free of charge!
I send out email newsletters about new posts published on the blog, tips, and tricks to help you grow your dropshipping business, as well as new YouTube videos to give you more insights about the e-commerce market, and much more.
If you enjoyed reading this, you can as well join my Facebook group. Thank you for reading how to make money dropshipping online from the comfort of your home.
Click The Image To Join My Facebook Mastermind Group