Buydo Marketplace Offers 7-days Free Shipping To The US
Dropshipping is the act of selling products online for a profit without ever dealing with inventory.
The most popular dropshipping platforms are AliExpress, eBay, and Amazon, and now introducing Buydo, the only platform that ships products within seven working days, unlike Aliexpress, which takes 3-4 weeks delivery. 
This blog post will focus on Buydo as an alternative to AliExpress for those who want more control in their business model or are looking for less competition among suppliers.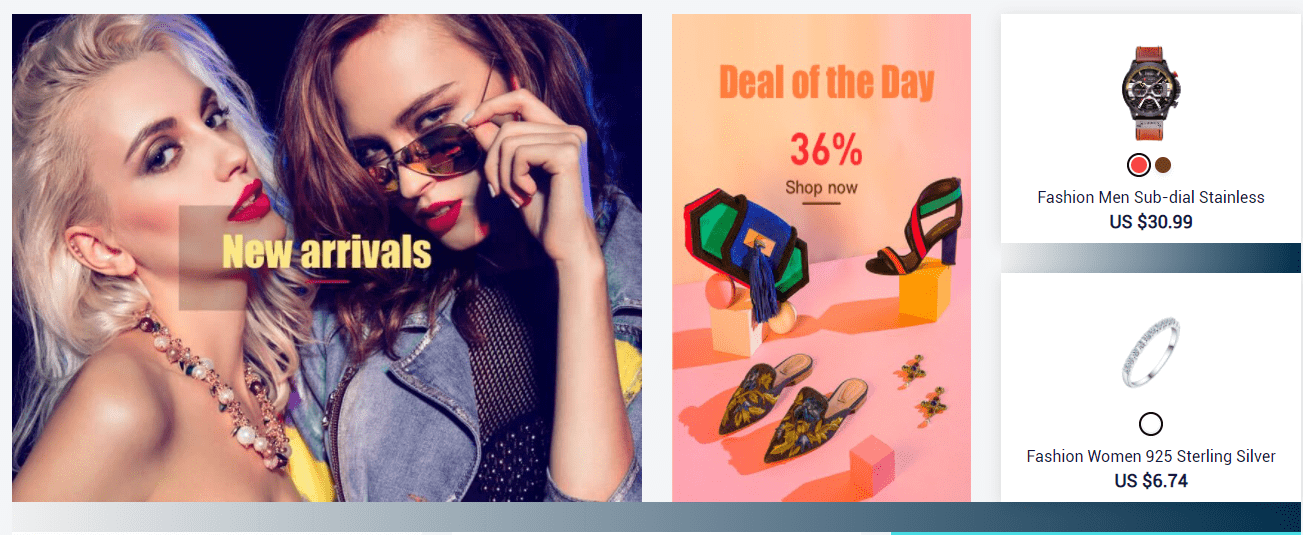 Buy is a marketplace with many of the same products as AliExpress but at a lower price point.
Dropshippers are always on the lookout for new products to offer their customers.
But it cannot be easy to find reliable suppliers who provide high-quality products at a reasonable price on Aliexpress or any other third-party marketplace.
That's where Buy comes in! You'll find only quality, unique and trendy products that you won't see anywhere else.
And because they specialize in dropshipping, you can fill your store with inventory without any hassle or upfront investment of buying wholesale.
Fast and secure delivery service.
Dropshippers today can't afford to wait. They need their products delivered as soon as possible, and they need them on time.
Buy delivers fast and secure delivery service for dropshipping businesses, ensuring that customers get their orders promptly with no delays or mistakes.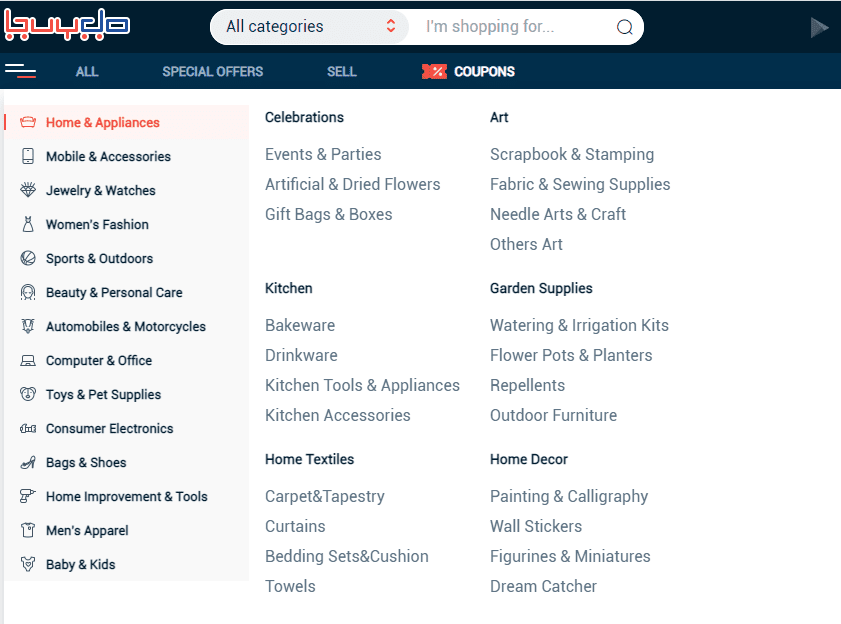 With Buydo's services, you're able to worry less about fulfilling your customer's order quickly and are free to focus on growing your business without the stress of managing an inventory or delays. 
Dropshippers also know that reliability is critical when finding a reliable supplier; they want someone who will be there for them every step of the way – from sourcing products to delivering them to the end-user.
They ensure customers get the best deals and offer. With Buydo's help, customers can save time by letting them handle the logistics while focusing on marketing!
Delivery time 7-10 days to the U.S.
The dropshipping industry is booming, and it's easier than ever to make a living by selling items on the internet.
One of the most popular sites for conducting business is Aliexpress, an international reputation for being one of the best places to buy cheap products from China.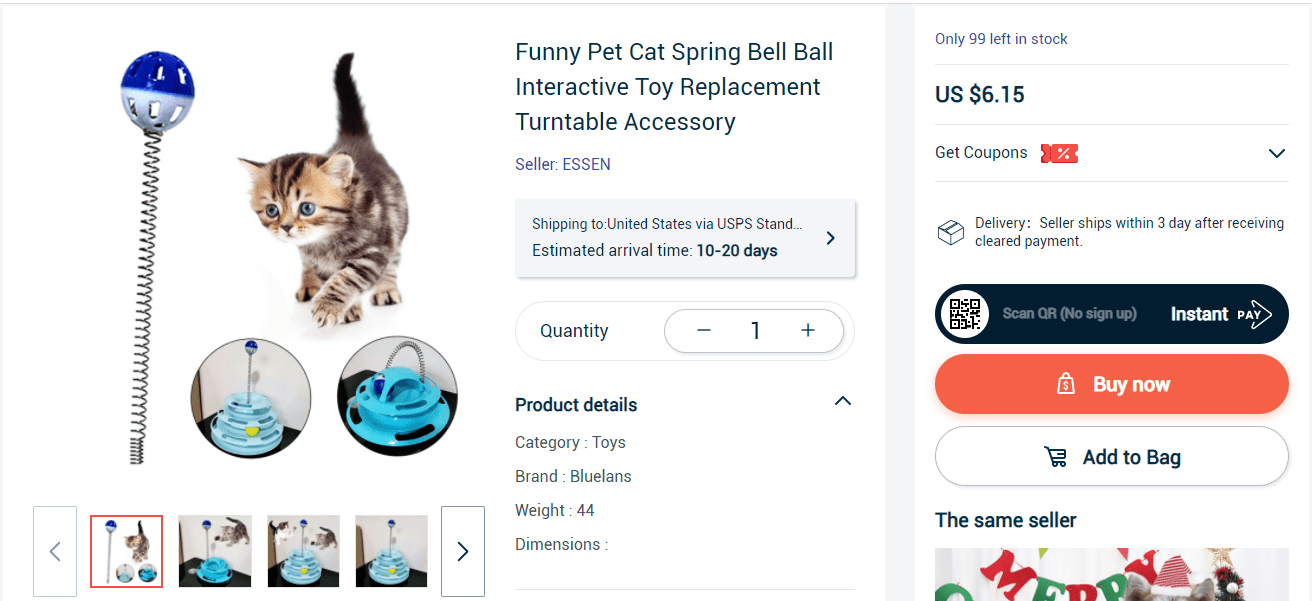 However, with all the perks come drawbacks: long shipping times (usually up to 60 or more days) and poor customer service are just too so many.
Buydo offers you fast shipping times at competitive prices while also providing excellent customer service – what more could you ask for?
If you are looking for fast shipping, then Buydo has what you need! Buydo has products with low prices and quick delivery so that your customers will be satisfied.
They also offer free shipping on all orders and ship from the USA for speedy deliveries.
Dropshippers who have a product available for purchase but do not have enough supply to fulfill all orders will find it difficult to compete with other sellers.
Buydo provides the tools and services necessary for dropshippers to maintain their sales, gain more customers, and improve margins.
They offer 7-10 days delivery time in the U.S., making them an excellent alternative to Aliexpress, where shipping can take up to three months.
Dropshippers who want a better way of selling their products should consider using Buydo. They provide services like in-house sourcing help, manufacturing management, high-quality customer service, complete inventory updates.
Offers More than 50K of trending merchandise
 Buydo is a marketplace to find the best trending products for your store at wholesale prices. 
They have more than 50K of trending merchandise, and because they are an international company, you can buy from them no matter where in the world you live.
Dropshippers are always looking for new products to sell at their stores.
The search is never-ending, and it can be challenging to find something that they don't already have on the shelves.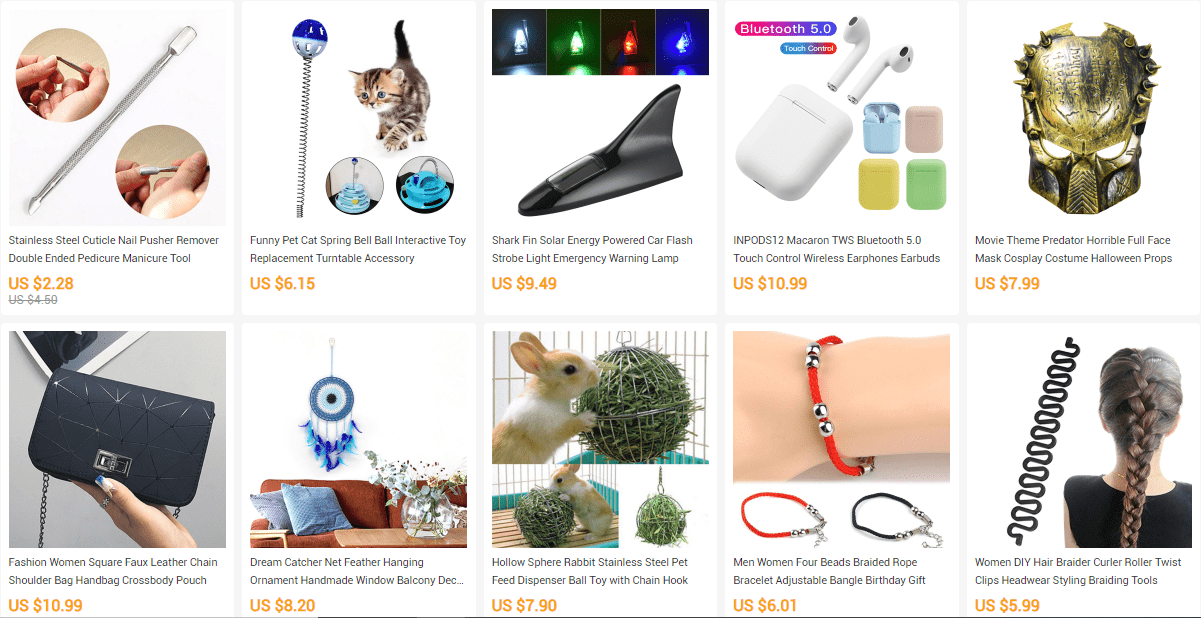 Fortunately, there's Buydo, a website with more than 50K of trending merchandise that dropshippers will be excited about!
It makes shopping more accessible by having an easy-to-use interface, excellent customer service, and fast shipping rates. Whether you're looking for clothes or accessories, this site has got everything you need!
Reliable sellers with a good background.
Dropshippers know how important it is to find reliable sellers with a good background but often don't have the time or resources.
Buydo has vetted and selected only the best of the best for you! Whether you're looking for clothes, shoes, electronics, or anything else, they've got something for everyone.
Dropshipping is one of the fastest-growing business models in the world. When you dropship, you don't have to keep inventory or worry about fulfillment. You find a reliable seller on Buydo and dropship from them.
One of the most important aspects is finding reliable sellers that can provide good quality products at an affordable price.
With Buydo, you will find vetted and trustworthy sellers with a good background, so you don't have to worry about anything!
No need to search through countless sites, Buydo does all the work for you! Take 10-15 minutes of your day, and the Buydo team handle it from there – sign up today!
Easy refunds
One of the essential things a dropshipping company needs to do is issue refunds for all returns, no matter the reason.
Buydo handle offers a service that will help you manage your orders and refund requests in one place.
They will also take care of customer service questions on behalf of your business so you can focus on what's important: growing and scaling!
Buydo makes it easier for dropshippers to provide quick and painless refunds on damaged or defective items when they arrive at the customer's doorstep.
It saves time, money, and energy to operate your business without any hassle from unhappy customers effectively!
Safe Checkout powered by Stripe.
Buydo provides a safe checkout experience powered by Stripe and a secure Web service, ensuring a flawless user's experience on our website while purchasing any products from customers.
Customers pay the dropshipper, who then takes care of shipping and customer service.
Dropshippers are always looking for ways to save money on fees associated with this process – which can be both expensive and time-consuming.
Many dropshippers have found success using Stripe instead of PayPal or other processors when collecting checkout payments during Checkout.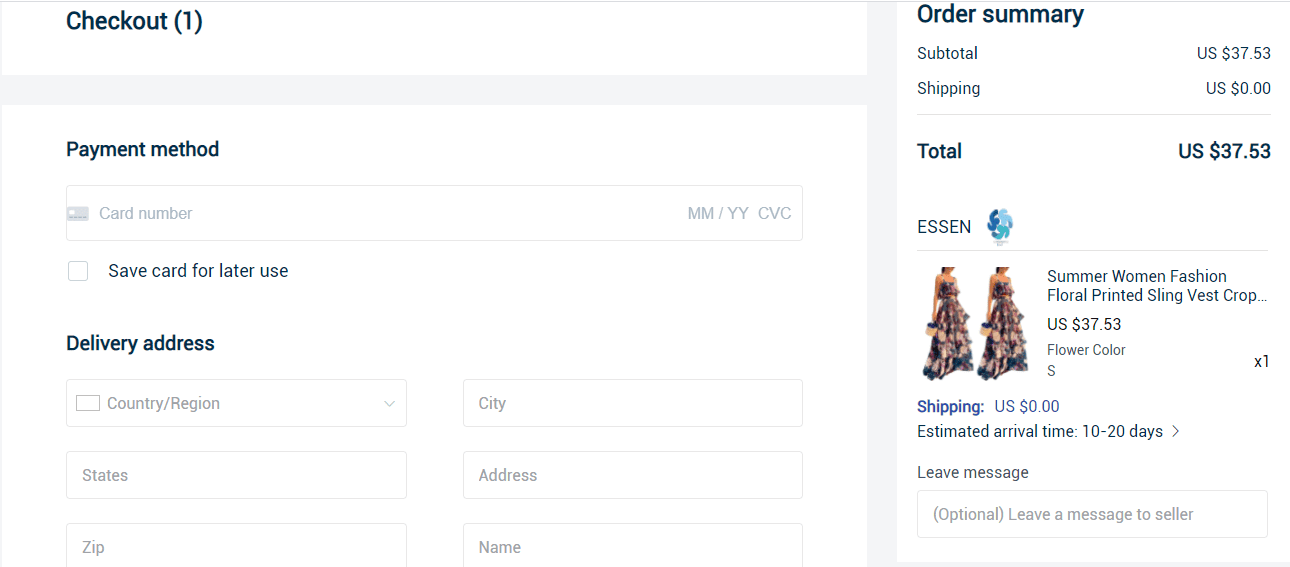 There are plenty of benefits associated with utilizing Stripe on the checkout page.
Dropshipping is a great way to make money, but it takes some time and patience before you can get rolling.
If you're starting, there are a lot of things you need to know about how the process works.
Buydo offers a valuable tool for someone new to drop shipping to help them save time and succeed with their business. With this tool, Dropshippers can find suppliers in seconds by simply typing in what they are looking for, like "scarves" or "Tops."
The site then finds suppliers who offer those products at wholesale prices, so Dropshippers don't have to spend hours searching.
All deliveries are always free (no delivery fee).
Dropshippers can now save on delivery fees by ordering from Buydo, and they will provide free shipping, no matter the size of your order. This is great for those who ship small orders to their customers because it saves them money.
They may not even need to use a warehouse in some cases! With this new feature, dropshippers can keep prices lower for their customers while still making a profit.

There are many benefits of using Buydo, but one of the best features is that all deliveries are always free (no delivery fee). Free Shipping!
Free shipping will save you time and money because there is no worry about shipping an order or any other fees that come with deliveries. With Buydo, they take care of the rest!
Great Customer Service
Dropshippers are always looking for the next opportunity to grow their business, and Buydo offers that.
With a focus on customer service, they give you the tools to succeed in this competitive industry.
With an easy-to-use dashboard, fast shipping times, and low prices, it's no wonder why they have been increasing!
Dropshippers are always looking for ways to grow their business. However, to stay ahead of the competition, they must offer customer service that exceeds expectations.
Buydo offers excellent customer service and has helped many dropship stores succeed with their eCommerce business.
They have an easy-to-use interface and a wide selection of products, making them one of the best drop shipping companies on the market today.
Physical offices in China and the U.S.
Dropshippers, if you're looking for a reliable supplier of products that are not easily found in the U.S., consider Buydo.
This company has physical offices in both China and the U.S., which allows them to offer faster shipping times than other suppliers (2-3 days) and a wide selection of products from many different countries worldwide.
They also offer free samples so you can test out their products before purchasing in bulk quantities.
If something specific you need that they don't have in their marketplace, they will order it from another supplier on your behalf with no additional cost or wait time for delivery!
Buydo has physical offices in China and the U.S.; look no further than Buydo! 
In that case, it might make sense to find a dropshipping company or marketplace like Buydo that has physical offices so that they can do the heavy lifting for you.
Read Also:
This way, all of your focus can be put on what's vital to growing your business – marketing and sales!
Doing everything yourself is hard work. Even if it only takes up to 10 hours per week.
Conclusion
If you're looking to start an eCommerce store and want a marketplace that can help with product sourcing, fulfillment, and shipping needs in one place, then Buydo may be the perfect platform for you.
With warehouses worldwide, including China, they can source products from anywhere on earth at competitive prices and ship them directly to your customers.
They also support the dropshipping business model, so if you don't have any inventory of your own but still need a way to start selling online, this is it!
Their product service is affordable enough for small businesses who want something simple without breaking their budget-and.
The customer care team will answer any questions about how things work or anything else related to starting up an eCommerce business.
Join Buydo Today.
Small Request
Kindly share it with your friends. Especially, the ones you believe really need this information.
Sharing this information with others can make a huge difference. You may ask why?
Well, the truth is, my main aim is to provide the best information pertaining to drop shipping for both beginners and experienced dropshippers.
And I plan to continue doing so for as long as I can.
I would also like to thank those who support the work I do through reading my content and sharing.
Trust me, when you take your time and share it will help a lot not only for me but also for other people who may really be in need of this information.
Here are some great suggestions:
Pin it
Share it on another blog
Share on Facebook (Share it with friends and even on Facebook groups)
Tweet it
Stumble it
This will only take a few seconds of your time and I would really appreciate it.
I appreciate you a lot. Thank you!
Join my Shopify dropshipping group mastermind and follow my blog to learn more about Shopify tips, dropshipping guides, dropshipping tricks and checklists, and e-commerce in general.
If you enjoyed and learned something from this post, you can get updates from me, free of charge!
I send out email newsletters about new posts published on the blog, tips, and tricks to help you grow your dropshipping business, as well as new YouTube videos to give you more insights about the e-commerce market, and much more.
If you enjoyed reading this, you can as well join my Facebook group. Thank you for reading how to make money dropshipping online from the comfort of your home.
Click The Image To Join My Facebook Mastermind Group