How To Create A Memorable Dropshipping Brand
Have you ever asked yourself how to Create A Memorable Dropshipping Brand for your Shopify store?
A brand entices people to take action by emphasizing a business's distinguishing features. Another benefit is that it adds depth to your online presence and tells your audience that they can trust your company.
Consider Nike and LEGO, for instance.
What draws people to them? Ideally, Personality. Branding.
So, if you want to be a successful dropshipper, you must develop a memorable brand.
Forbes Magazine's editor-in-chief, Steve Forbes, believes that your brand is the most critical aspect of your business.
Making one from scratch, on the other hand, can be daunting. There is a logo to be created, a story to be told, a font to be chosen, etc.
However, if you understand what goes into each step of ecommerce brand building, you can make one that will help your store go even further.
Create a logo
Begin by designing a logo for your store. It is the first step in establishing your company's brand.
The company logo is most likely the first thing people notice when visiting an online store. Furthermore, it serves as the face of a brand and may represent the company in various media types.
Non-designers, on the other hand, may struggle to create a visually appealing logo because they don't know-how.
There are still ways to make a unique logo easy to remember. You also have more than one option for achieving your goal.
You can advance the following:
Use an Online Logo Maker
Create a logo for your business using an Online Logo Maker.
A professional designer is expensive, and you cannot afford to hire one when you have a limited budget for your project. Canva has an online logo maker that lets you create the logo you want.
There are numerous icons from which to choose. After entering your store name, you can change the icons' color, size, frame, and where they appear. Finally, it is free to use.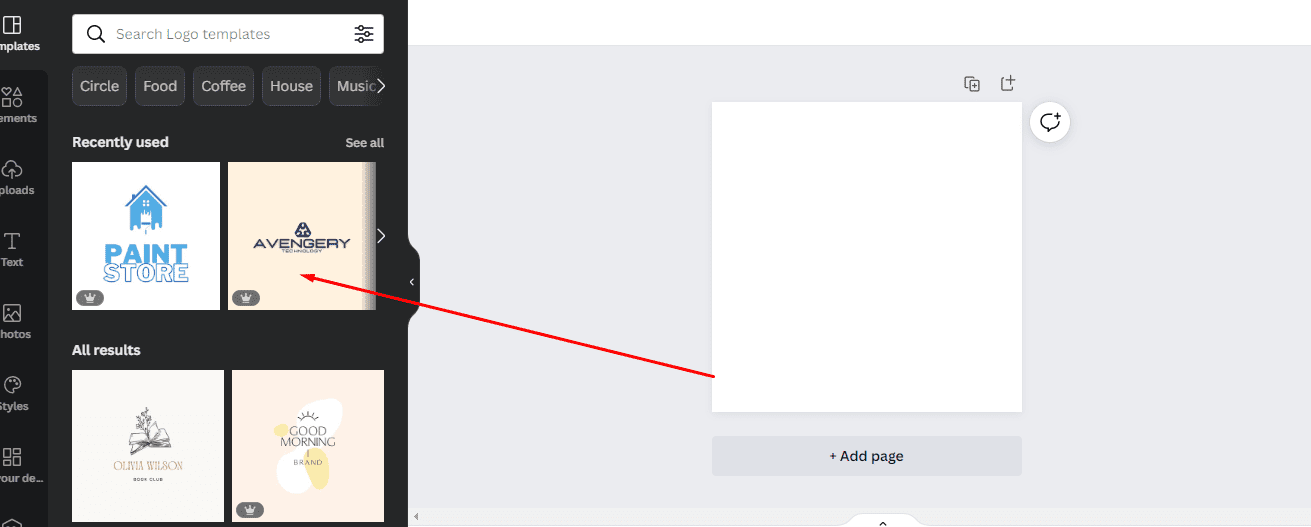 You can also select Hatchful as an option. It's a free logo maker created by Shopify that lets you create beautiful designs for free. Launch its website, and select your business space, visual style, and logo. Select the logo that best fits your requirements.
Outsource
Hire someone else to do it for you.
On Fiverr, you can pay someone to make a logo for a very low price; for example, a logo can cost anywhere between $5 and $20.
Users of the site can contact designers who can make them bring their brand's vision to life by creating a good logo.
You can also choose design partners if you don't know what you need or if you want someone to help you decide on a design direction.
People who own businesses have used Fiverr to get a logo designed for them. This is how it works:
You should be as straightforward as possible with your designer about what they should do because if you don't, you might not be satisfied with the outcome.
Guru-Inspired Insights
Dropshipping is a skill that you can develop. Tim Kock suggests that if you want to start a dropshipping business, you should be very clear about what you want. For example, in less than eight weeks, one of his stores earned him over $6,000 in sales.
He didn't want to create a logo in Photoshop for his business because he didn't think it was good enough. He admits it. He used Fiverr to find a web designer to help him create a logo for his store. They started working after Tim gave a brief description of his business and what he wanted the design to look like. Two days later, he received his final design.
He didn't like it, but he decided to keep it with a few changes. This is what he did wrong and what he did not do correctly. The good news is that this could be resolved quickly. Tim wanted a color gradient in his logo, so he changed it to an orange tone and got what he wanted.
Fiverr and using an online logo maker works well for people who want to start dropshipping.
Tim Kock believes that your logo should be in two file formats: JPG and PNG. When you're finished with these branding elements, save them in a folder on your computer.
Design the Main Banner
The main banner should be well-designed.
The banner on the front of the store is one of the most fantastic aspects of Shopify stores. You can create a cool banner in a matter of minutes. Google "banner creators," and the search engine will show you many ways to help you design your main banner, allowing you to select the best one.
Canva is one of the best tools for creating banners. Here's how you can use it to make a banner image.
Create a banner for your business using Canva's online banner maker.
Select the banner's preferred dimensions (1200x360px).
Upload a picture of one of your products.
Select a different background for this.
Insert a few lines of text.
Add a "Buy Now" button.
So, now you're done.
You can also use Canva's templates to create a visually good design. Shapes: They have shapes that you can use in your design to make things look more attractive. Check out the templates for ideas on creating a banner that people will want to look at more than once.
Canva, as a whole, is simple to use and allows even those with little design experience to create a unique banner for their project.
You can now insert this banner in your ecommerce store if you follow these steps.
1. First and foremost, you must log into your Shopify store.
2. In the Online Store, go to Themes, then click the Themes button.
3. Select Customize Theme > Edit Homepage Slideshow.
4: Upload your banner to the site.
And It's done.
Choose a Font & Color Scheme.
Besides your logo, the font and color scheme you choose will be important for your brand. For example, you might have noticed a lot of fonts in Canva.
You can think about logos you've seen and how they make you feel when you look at them.
If you want to use colors, you'll only need two or three of each.
Traditionally feminine colors, such as pink and purple, may appeal to people who are feminine and very girly.
A target audience is a group of people you believe will be the most interested in your goods or services. Marketing and promotions are used by businesses to ensure that their target products see and want to buy the products they produce.
It turns out that there is a lot of research on color psychology, but not everyone is aware of it.
Conversioner created this graphic to demonstrate the fundamentals of what different colors mean and how they can affect people's feelings when used in branding.
Make a list of the HTML codes for your colors when building your site. You can get this from the Canva color palette generator or ask your graphic designer for assistance.
If you want to learn more about how color meanings affect your brand, check out our "color psychology post."
Tell Your Story!
Forever 21 and Warby Parker are two of the most popular e-commerce brands in the world. So what do they have in common? They all have fascinating stories to tell about their respective brands.
Building a strong brand is all about telling your company's story. It helps people see you in a certain light, making them feel as if they can connect with your brand.
Talk about how your company is unique in your story. Alternatively, highlight how your brand's image has evolved. Use a story to connect a good experience with your products and company. This is how you do it.
One of the best stories I've ever come across is this:
SkinnyMe Tea's brand story is a good match for people who enjoy detoxing (or, as the brand calls it, teatox). According to the company, they have assisted 350,000 people in reaching their health goals. In this case, the story works because it makes people think how much better their lives would be if they purchased the company's products.
Dropshippers who don't have a story to tell; What about them?
People who aren't very good at dropshipping frequently make up stories about their company on their About Us page. This is a bad idea because anyone who knows how to conduct research can discover the truth and demonstrate that you are not being truthful with those who might want to read your work.
When writing your About Us page, think about what things of your business are essential to you (and your customers), and then highlight these aspects.
Then there are some examples:
"At Dee Makeup, we strive to find the most colorful new makeup products so that you can feel special."
We started Tech Heaven as a group to find the best new technology products at the best prices.
"When you shop at Yoga Club, we care about giving back to the community, so we donate 10% of our profits to Feed America."
Hack!
Share your own story as long as you don't make it look like you aren't. "My name is Dee, and I founded Adventure Travel Shop while hitchhiking through Europe." When you are honest, people appreciate it.
After writing your brand story, go to Shopify, make a "About Us" page, and add your story there.
Talk Your Customer's Language
When communicating with a customer, make an effort to speak in their language.
People prefer to do business with companies that speak their language.
"language" refers to market preferences, industry terminology, and cultural differences. So let me show how it works with a real-life example.
Assume that five men and five women attend the same gym class simultaneously. The men tell their friends that they want to "get shredded." The women all say they want to "tone up" for the summer. Women and men attempt to speak the same language but in different ways.
If you can figure out what language your customers speak, you can change how people talk about your store.
How can you tell if the people you're speaking with understand you?
When you look at their social media conversations, you can start looking for people to talk to in Facebook groups and Instagram feeds. These types of places are used by people when they want to talk about their interests and problems in a casual setting (as they would in real life).
Here's a quick rundown of how each of them can provide you with a language in the language of your target audience.
Facebook Groups
You can join groups on Facebook.
People join Facebook groups to engage in casual conversations with others who share their interests.
It is a safe space where they can share their thoughts with others, comment on breaking news, and be a little more open. This is why it's essential to pay attention to what people say in that place.
So, if you sell eco-friendly items in your store, you can join groups like "sustainable living" and "eco-friendly" to see what kind of language people use there.
You can join one of these groups to see if you can find words and references for "eco-friendly" people.
People who care about the environment may be interested in one of the first posts in your search results. This can help you come up with words for this group. For example, people who sell in the same niche could use phrases like "eco-warriors" and "self-care routine" in their branding to better connect with their customers.
You can do the same thing by joining Facebook groups relevant to your niche.
Read Also:
Instagram Feed
This is what Instagram users see when they log in.
Another place to look is someone's Instagram feed which is a good fit for your business.
You run a store that sells wigs and other hair products.
You could search for product hashtags on Instagram to find people who like hair products. Then, look at their Instagram feed to see how they talk about it and what they say.
If you search for #wigs on Instagram, you might see something like this.
A person who sells hair products could use phrases like "rocking a wig" in their marketing to demonstrate the quality of their products.
Looking through your customers' Instagram feeds can learn a lot about them. You only need to do a little research to find out what they say.
Using your customers' words will make copy and updates sound like they were written by them, giving them the impression that your brand understands what they like.
With that, you've made an ecommerce brand for yourself. So it's now time to get the word out!
Stay tuned for more on using social media to spread the word about your brand in the following chapter!
Reinforce your brand every time someone reads your content, types in your URL, or sees your products.
Check out this article for more tips and tricks on how to brand your business:
By giving your brand the right personality, colors, and voice, you can make it more appealing to both your employees and potential customers.
We're stepping on the gas, and the party is about to begin. In the following chapter, we'll build your brand using social media.
Read the next chapter: How To Grow Dropshipping With Social Media Marketing (2022)
Small Request
Kindly share it with your friends. Especially the ones you believe need this information. Sign Up Now and Get your first 3 months for only $1 monthly.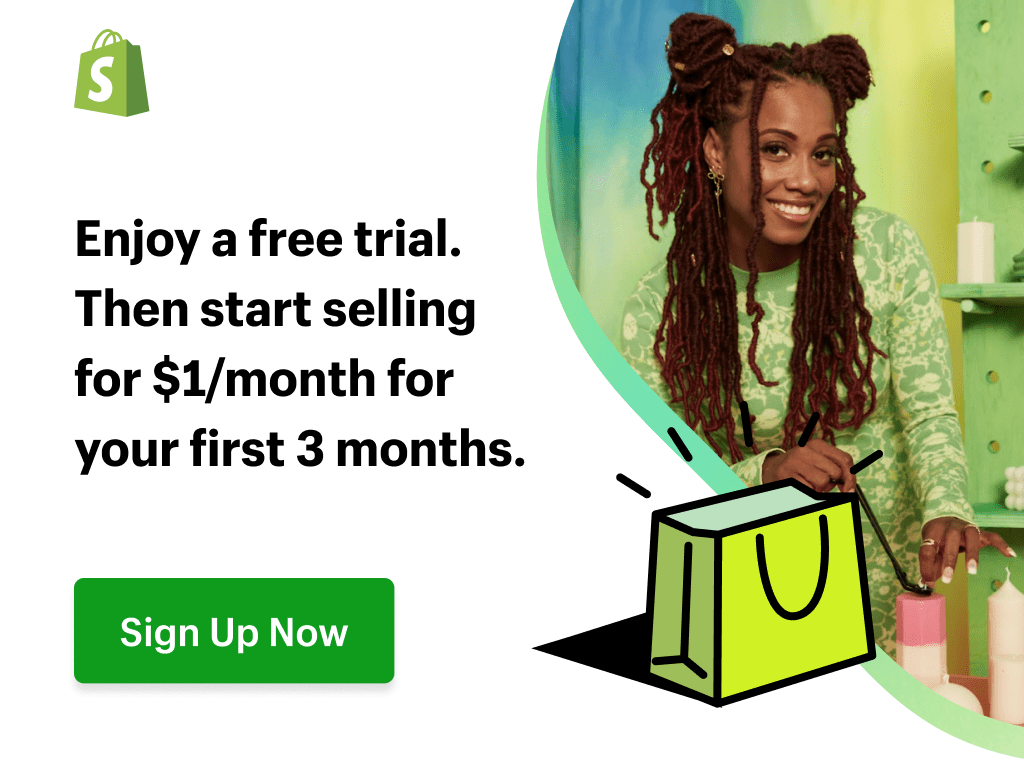 Sharing this information with others can make a huge difference. You may ask why.
Well, the truth is, my main aim is to provide the best information about drop shipping for both beginners and experienced dropshippers.
And I plan to continue doing so for as long as I can.
I would also like to thank those who support my work by reading and sharing my content.
Trust me, when you take your time to share, it will greatly help me and others who need this information.
Here are some great suggestions:
Pin it
Share it on another blog.
Share on Facebook (Share it with friends and even on Facebook groups)
Tweet it
Stumble it
This will only take a few seconds of your time, and I would appreciate it.
I appreciate you a lot. Thank you!
Join my Shopify dropshipping group mastermind and follow my blog to learn more about Shopify tips, dropshipping guides, tricks and checklists, and e-commerce in general.
If you enjoyed and learned something from this post, you can get me updates for free!
I send out email newsletters about new blog posts, tips, and tricks to help you grow your dropshipping business, new YouTube videos to give you more insights into the e-commerce market, and much more.
If you enjoyed reading this, you could also join my Facebook group. Thank you for reading how to make money dropshipping online from the comfort of your home.
Click here to Join My Facebook Mastermind Group