Does Shopify Take A Cut Of Sales? A Concise Explanation
Learn about the fees Shopify charges and whether they take a percentage of your sales. Discover the various transaction fees, credit card rates, and subscription plans that Shopify offers.
As an online seller, you may wonder, "Does Shopify take a cut of sales?" Shopify e-commerce platform allows businesses to create online stores and sell products. While Shopify charges fees for using its services, it is essential to understand what these fees entail and how they impact your bottom line.
We will explore Shopify's various fees, including transaction fees, credit card rates, and subscription plans. We will address frequently asked questions about Shopify fees and provide tips on optimizing your store's costs.
Table of Contents
An Overview
Shopify is trusted by nearly 2 million merchants worldwide to sell their products online. If you're considering launching your online store on Shopify, you're curious about its pricing plans and fees.
New retailers ask one common question: Does Shopify take a cut of sales? The short answer is yes, but Shopify's percentage depends on your chosen pricing plan.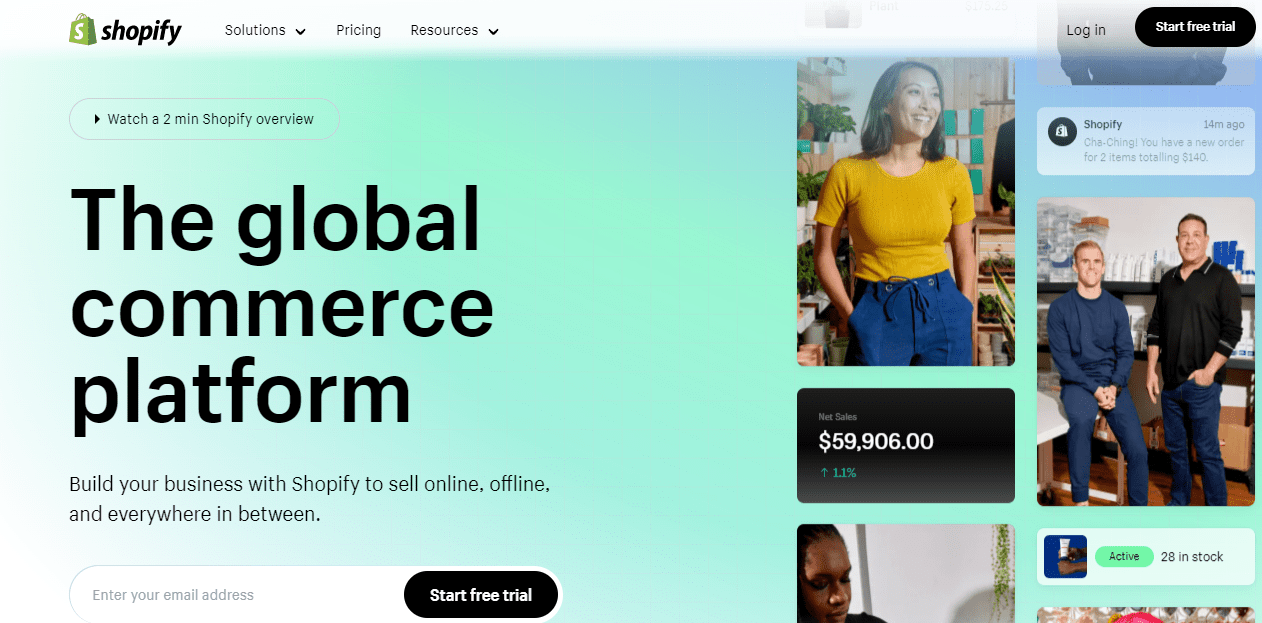 With Shopify's tiered pricing structure, you can select the package plan that best suits your business needs. As your business grows, upgrading to a higher-tier plan is quick and easy, so you can focus on expanding your business without hassle.
Understanding Shopify Fees
Shopify charges various fees for using its platform, including transaction fees, credit card rates, and subscription plans. These fees are how Shopify earns revenue and allows businesses to use its services.
Transaction Fees
Transaction fees are charged whenever a customer purchases from your store. These fees vary depending on the subscription plan you have and the payment gateway you use.
Basic Shopify Plan: 2.0% transaction fee
Shopify Plan: 1.0% transaction fee
Advanced Shopify Plan: 0.5% transaction fee
It is worth noting that Shopify waives these transaction fees if you use Shopify Payments, its in-house payment gateway.
If you use a third-party payment gateway, such as PayPal, you will be charged a transaction fee on top of the payment gateway's fees.
Credit Card Rates
Shopify charges credit card rates for processing payments made with a credit or debit card. These rates vary depending on your payment gateway and can range from 2.4% + $0.30 to 2.9% + $0.30 per transaction.
Shopify Payments: 2.4% + $0.30 to 2.9% + $0.30 per transaction
Third-Party Payment Gateways: Varies based on the gateway
It is important to note that Shopify charges an additional 1% for using a third-party payment gateway on top of the transaction fees mentioned above.
Subscription Plans
Shopify offers three main subscription plans: Basic, Shopify, and Advanced. Each plan comes with different features and costs, ranging from $29/month to $299/month.
Basic Shopify Plan: $29/month
Shopify Plan: $79/month
Advanced Shopify Plan: $299/month
Each plan includes different features, such as gift cards, professional reports, and third-party shipping discounts. Choosing a plan that meets your business's needs and budget is consequential.
Start a free trial today and enjoy 3 months of Shopify for $1/month Instead of $39/month on selected plans. Sign up now
Other Fees
In addition to the fees mentioned above, Shopify also charges fees for various add-ons and services, such as:
Shopify POS: Starts at $29/month
Shopify Shipping: Discounted shipping rates with USPS, DHL, and UPS
Shopify Email: Free plan with limited features; paid plans start at $9/month
What are Shopify's Different Plans?
What pricing plans are available if you're considering Shopify as your e-commerce platform?
While Shopify isn't the most budget-friendly option, it is widely regarded as one of the most reliable and trusted platforms.
With almost 20% market share, Shopify has seen rapid growth and strives for daily improvement, making it a top choice for merchants worldwide.
Get started with Shopify dropshipping.
Shopify has the apps and tools to connect you to reliable dropshipping suppliers. Jumpstart your business with Shopify Today.
Try Shopify free for 14 days; no credit card is required.
The good news is that Shopify offers a range of pricing plans to accommodate different business needs and budgets. Each plan has features and price points to find the best option. Here's an overview of the different Shopify plans and what they offer:
Shopify Lite: This is the most basic plan, priced at $9 per month, which allows you to add Shopify's "Buy" button to an existing website or Facebook page.
Basic Shopify: At $29 per month, this plan offers a fully functional online store with basic features such as unlimited products, 24/7 support, and discount codes.
Shopify: Priced at $79 per month, this plan includes all the features of Basic Shopify plus additional features such as gift cards, abandoned cart recovery, and professional reports.
Advanced Shopify: At $299 per month, this plan offers advanced features such as real-time carrier shipping and third-party calculated shipping rates, making it ideal for larger businesses with higher shipping volumes.
Shopify Plus: This is the highest-tier plan for enterprise-level businesses with high-volume sales. Its pricing varies depending on individual business needs and includes features such as a dedicated account manager and customizable checkout options.
Overall, Shopify's tiered pricing structure provides options for businesses of all sizes and budgets, allowing you to select the plan that best meets your needs.
Choose the Right Shopify Payment Plan for Your Store
Shopify is a terrific option for those wanting to start an online store without technical knowledge. The platform charges a small percentage for selling products online, which may seem a disadvantage compared to other payment platforms that charge less. However, when considering long-term costs and benefits, Shopify offers a better deal with everything else that comes with running an e-commerce store.
Moreover, Shopify offers a free trial with additional resources, such as a dropshipping starter kit and marketing materials, making it an excellent choice for anyone starting a new online business. If you are wondering whether Shopify takes a cut of sales, the answer is yes, but it is a small transaction fee that is well worth it in the long run.
RECAP
In sum, if you're considering launching your online store on Shopify, it's essential to understand the pricing plans and fees associated with the platform. As discussed, Shopify takes a percentage of your store's sales, but the amount depends on your chosen pricing plan.
However, Shopify's fees are competitive and reasonable, especially considering the platform's features and benefits, such as a user-friendly interface, built-in marketing tools, and reliable customer support. Remember, as your business grows, upgrading to a higher
The Shopify plan is easy and convenient. So, don't let the fear of fees hold you back from utilizing Shopify's excellent e-commerce capabilities. Instead, start your free trial today and see how Shopify can help you grow your business. And always keep in mind the essential question, "Does Shopify take a cut of sales?" – yes, it does, but its benefits make it worth the investment.
FAQs
How much does Shopify take on each sale?
Shopify charges a transaction fee on each sale made through their platform, which varies depending on your chosen pricing plan. The fee can range from 0.5% to 2%, with lower fees for higher-priced plans.
Does Shopify take profit in sales?
Yes, Shopify takes a transaction fee on each sale made through its platform. This fee is usually a small percentage of the sale and is designed to cover the cost of using the platform.
Does Shopify take some of your money?
Shopify does charge a transaction fee on each sale made through their platform, but it is not an additional charge on top of the plan subscription fee. The fee is a small percentage of the sale and covers the platform's costs.
Is Shopify free to sell on?
Shopify is not entirely free to sell on, but they offer a free trial period during which you can set up and run your online store without paying any subscription fees. After the trial period ends, choose a pricing plan that suits your needs and budget. Each pricing plan has different features and transaction fees, so it's critical to pick the one that's right for you.
Small Request
Kindly share it with your friends. Especially the ones you believe need this information. Sign Up Now and Get your first 3 months for only $1 monthly.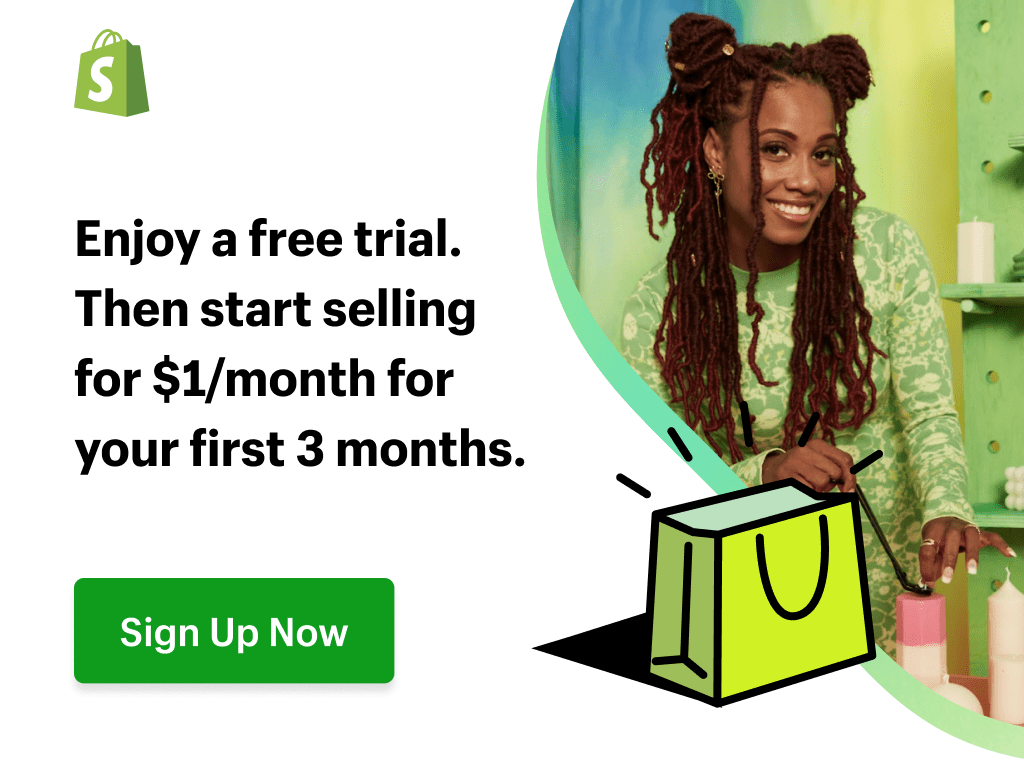 Sharing this information with others can make a huge difference. You may ask why.
Well, the truth is, my main aim is to provide the best information about drop shipping for both beginners and experienced dropshippers.
And I plan to continue doing so for as long as I can.
I would also like to thank those who support my work by reading and sharing my content.
Trust me, when you take your time to share, it will greatly help me and others who need this information.
Here are some great suggestions:
Pin it
Share it on another blog.
Share on Facebook (Share it with friends and even on Facebook groups)
Tweet it
Stumble it
This will only take a few seconds of your time, and I would appreciate it.
I appreciate you a lot. Thank you!
Join my Shopify dropshipping group mastermind and follow my blog to learn more about Shopify tips, dropshipping guides, tricks and checklists, and e-commerce in general.
If you enjoyed and learned something from this post, you can get me updates for free!
I send out email newsletters about new blog posts, tips, and tricks to help you grow your dropshipping business, new YouTube videos to give you more insights into the e-commerce market, and much more.
If you enjoyed reading this, you could also join my Facebook group. Thank you for reading how to make money dropshipping online from the comfort of your home.
Click here to Join My Facebook Mastermind Group