10 Dropshipping Challenges In Africa That Kill Dreams
Starting a successful dropshipping business is no easy task, and for those in Africa who want to target international customers while dropshipping through Shopify, the challenge becomes even bigger. 
Starting a dropshipping business in Africa to target international customers is complex, especially if you are a dropshipper living in Africa.
There are a lot of dropshipping challenges in Africa, even for me, who has been doing this for almost 10 years, but new challenges arise with new features every day.
Some may tell you how easy starting a dropshipping business is, but they only leave out the geo-restriction that comes with the whole business setup.
In this blog post, I will share some of the challenges dropshippers face in Africa, and these are the same obstacles I have gone through and still facing even after 10 years in the dropshipping business.
Table of Contents
1. Restricted Shopify Features
Most eCommerce platforms prioritize US residents when testing their new features or accessing premium services.
Shopify does the same regarding new apps, marketplaces, and marketing channels.
As a dropshipper in Africa, whenever you want to use a marketing channel like TikTok marketing or activate a TikTok shop in your store, it is not possible.
TikTok marketing and other features can only be installed in a shop whose location reads US and others.
If you operate in Africa, Instagram shop features are automatically unavailable for your dropshipping store.
What other drop shippers enjoy, like having customers view and complete orders on their Instagram account, is something we can't have as African drop shippers.
Suppose you wanted to start TikTok marketing. It would be impossible unless your store location changes from, let's say, Kenya to the United States.
It's practical to change store location with a valid address and documentation.
The Tiktok platform is accessible worldwide unless you want to upgrade to Tiktok business to start running paid ads to your Shopify store.
So, to overcome this geolocation restriction, dropshippers in Africa are advised to register a valid LLC company, get a virtual address and mobile phone number and apply for a VPN.
You will need a US bank account to connect to your payment gateway provider; I recommend using the Wise Payment gateway.
I discussed registering your UK business company on this channel and securing a valid UK residential and office address.
Why the UK?
I prefer UK company registration over LLC in the US. UK business registration is less tedious and time-consuming than the US LLC.
Also, UK company registration takes about 72 hours to have everything restored by the company house, and all documents are scanned and emailed to your respective country.
At a discounted price of £62.99 plus VAT, exclusively for Dropshippingit, the Prestige Package offers fabulous value and huge savings on our products and services if you purchase them individually.

This has helped many drop shippers with difficulty accessing Tiktok marketing and other Shopify features.
You can check out the UK company registration in the video description below.
2. Shipping sample delays
Unlike our counterparts, they can ship product samples to their doorstep within 3-7 working days.
This is next to impossible, and we must wait at least 45-60 days using Aliexpress shipping methods like Epacket Delivery and other courier services operating in Africa.
Dropshippers in other parts of the world also have the Amazon option; suppose they wanted to make their UGC content and film how-to for the product(s) they are promoting. The Amazon premium offers shipping to the US in less than 3 days.
Now you ask yourself, why can't African dropshippers ship samples via Amazon? Well, it will be 3 to 4 times the price of the product you tend to ship.
Let me give you a live scene.
A product X costs $2 on Aliexpress, but because aliexpress shipping to Africa may take forever, I go to Amazon to look for the same product,
I am faced with the following issues:
The product is available on Amazon, but the seller is not shipping it to Africa.
The product is available on Amazon, and the seller is shipping to Africa. Still, the available shipping methods are all premium, like DHL, which now charges 5 times the product's value.
Even with a premium shipping method, the probability of getting the product in Africa still needs to be guaranteed.
So what do we do?
We opt for option B, gather existing videos of the same product from different sources, cut and paste, and try to make a good video out of the plagiarised content.
The goal is to convince the customer that the video is yours. To make this believable, we brand the video with our store logo and play with color tonation and other transitions that will add video effects to blend in with our actual brand.
3. Ad Manager Restriction And Algorithm Discrimination
There are several drop shipping challenges in Africa, and some might have your hopes dropped.
So here you've fought your way through signing up for a Shopify free trial, which is only $1 monthly for the next 3 months.
Start a free trial today and enjoy 3 months of Shopify for $1/month Instead of $39/month on selected plans. Sign up now
You would only part with $3, an outstanding offer, more so for us in Africa, whose currency is a bit weak; getting a 3-month break on Shopify to learn the ropes is quite a treat.
You've then managed to get an ad account set up and approved via the UK company registration, which is just under $100, and you get 10% off if you use my unique subscribers and readers link designed just for you.
Now, the hurdle to bypass is the giant in the room, as always, running your ads and getting conversions.
This is what happens in ad managers. As a dropshipper in Africa, I run an e-commerce agency through my website, dropshippingit.com.
I have over 50+ dropshipping customers for whom I manage their ad accounts and marketing.
If I post the same ad and integrate the same ad creative using the same budget without my NORDVPN set to the US, trust me, that ad engagement will be the lowest despite the US ad account location.
And if I do the opposite, set my NordVPN location to the US, and run the same as maintaining everything as the previous ad, the conversions will shock you.
I am trying to say that ad management limits your reach even if you pump $1000 per day; it's just their way of telling you to move to the US and have the freedom to run a successful business.
Ad account limits many, and one can wake up to a permanent ban or suspension without prior reason given.
The same exposure a TikTok account gets when they post UGC content on their performance is almost 1/3 of what a drop shipper in Africa would be treated to.
The algorithm needs to fix how far our User-generated content can go compared to our counterparts in other developed countries.
4. Payment Gateway Limitation
Nothing is more demoralizing than struggling to withdraw sales from your Shopify account to your local bank while dropshipping in Africa.
Dropshipping challenges in Africa can only go with highlighting the struggles eCommerce store owners go through to convert a customer into an actual sales and then again struggle to get the same amount wired to their local banks.
5. Paypal Restriction and high-risk judgment
Payment gateways like Stripe and other convenient processors are default disabled for dropshippers in Africa whose store location reads their respective African countries.

Paypal, for instance, is a minor god that wants to be worshiped. Every time one receives sales in their stores. They will hit you with a ban or limitation, and when you provide all the needed documents, they will still hit you with a " sorry, we can't work with you now email.
It becomes worse if you use PayPal in Africa; they've profiled Africa as a small village and clustered all businesses as high-risk, even the legit ones. As we all know, PayPal hates the dropshipping business.
Right from company documents, they provided the information they needed. Still, they will have your sales on hold for 21 and even more days.
6. Stripe Judgments and Denials
Stripe is only available in 46 countries; by far, no African country is listed among the 46 locations.
Stripe recently introduced a solution for store owners or small business owners whose countries Stripe is not accepted. Stripe Atlas is here with us; the only problem is that you must apply to use or integrate it, and it comes at a fee of $600.
To get a stripe Atlas account, you must have a company formation in Delaware and comply with the state filing fees, and you are again required to sign legal documents to establish the company bylaws and to assign IP to the company.
Part of the $500 fee is to cater business tools, EIN, and access to the Stripe Atlas community, and they will provide you with a business template to help run the business if the Stripe Atlas account is approved.
The problem comes with the fee payment. As a s start-up drop shipper in Africa, we work on a budget, and most of the time, there is no budget to work with because we try to do things without spending much, considering low income and unemployment rates, so to slap us with this fee on us is a setback to most—entrepreneurs who start dropshipping business in Africa.
7. Shopify payments to the rescue
Shopify introduced their inbuilt Shopify payment solution for store owners, we were relieved to have found payment gateway solutions for dropshippers in Africa and those in e-commerce in general, but that was short-lived.
Like its counterpart stripe, Shopify has specific countries they allow to access or activate.
Shopify payments don't allow any African country to access or use their services; as of now, they only operate in 23 countries, which are European countries and South and North America.
So, to use Shopify payments, we are still going back to the method of bypassing all these restrictions; as an African who desires to start a dropshipping business, get yourself LLC or UK company registration, and a virtual mobile phone number, a valid address then change your store location to your new acquired business location.
8. Unreliable dropshipping suppliers to Africa
As sweet as drop shipping to the international market would be, there are still passionate dropshippers in Africa who want to dropship in Africa and target customers in their respective countries or the entire African continent.
If one chooses this path, it is the easy course for setting up a local payment gateway from third-party providers like Mpesa integration, FlutterWave, and Intasend payment gateway, which offers more than what Stirpe does regarding quality service and features.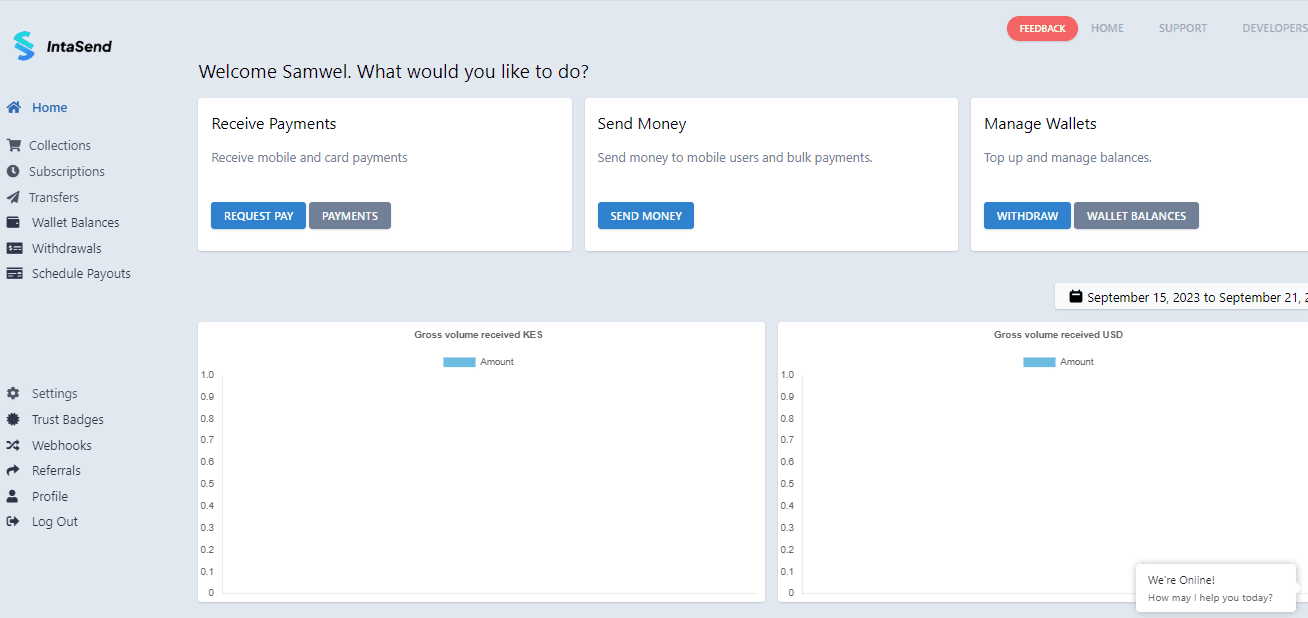 Now, they must find a reliable dropshipping supplier to ship products to African customers. These products are of high quality and without delays, just as the way for dropshippers in other parts of the world.
In most dropshipping platforms, like Aliexpress, it's essential to note that not all suppliers have shipping available for African countries. If they do, the shipping method available might be out of budget or too slow for normal business operations.
Finding a dropshipping supplier for African dropshippers is challenging, and it's also something people should be thinking of venturing into and tapping into that green niche.
International dropshipping suppliers like Cjdrosphipping, USAdrop, and Zendrop have no shipping options to African countries. This makes the dropshipping business target fellow Africans as our customers instead of targeting the US market.
Conclusion About Dropshipping Challenges In Africa
As an ecommerce platform, Shopify should help dropshippers and store owners worldwide with equal opportunity and remove geolocation restrictions on some of their apps and services, which may be from third-party providers.
There is equal opportunity for everyone, regardless of location, to sign up on Shopify and make a decent living off dropshipping business; even though it may sound efficiently achieving, it's essential to have in mind that it takes a good store design, a unique product (niche) and detail marketing to make sales with dropshipping business.
If your dreams of dropshipping in Africa have nearly been crushed, it is time to renew your strength, remove doubt in your ambition, and pursue it; this time, do it the right way, get your legal documents, secure a good address, and get yourself a virtual US mobile phone to help with signing up on Tiktok business manager and remove algorithm scars.
Never shy away from hiding your IP address; I recommend using NORDVPN, which has helped me with my clients in most cases without our data getting leaked.
Dropshipping business is a journey; it's not a get-rich-quick scheme. Therefore, give it the needed attention and treat it as any other business you would have started online.
Suppose you fail on your first attempt; stand up and do it countless times till you find your winner.
Share your thoughts in the comment section below.
Small Request
Kindly share it with your friends. Especially the ones you believe need this information. Sign Up Now and Get your first 3 months for only $1 monthly.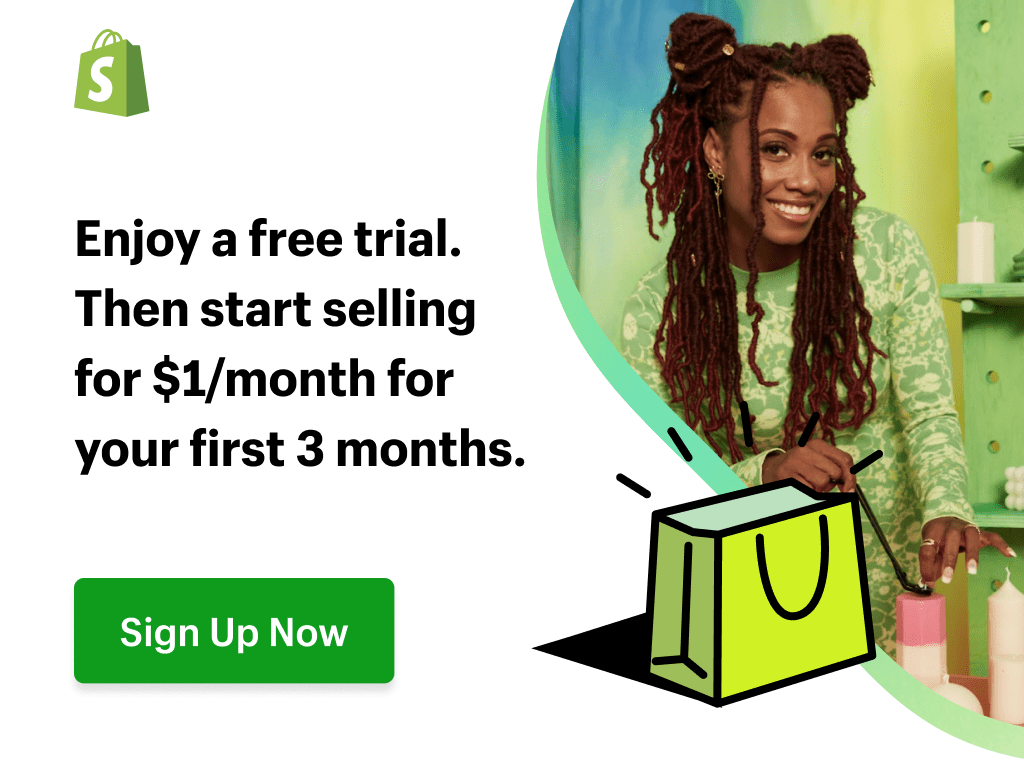 Sharing this information with others can make a huge difference. You may ask why.
Well, the truth is, my main aim is to provide the best information about drop shipping for both beginners and experienced dropshippers.
And I plan to continue doing so for as long as I can.
I would also like to thank those who support my work by reading and sharing my content.
Trust me, when you take your time to share, it will greatly help me and others who need this information.
Here are some great suggestions:
Pin it
Share it on another blog.
Share on Facebook (Share it with friends and even on Facebook groups)
Tweet it
Stumble it
This will only take a few seconds of your time, and I would appreciate it.
I appreciate you a lot. Thank you!
Join my Shopify dropshipping group mastermind and follow my blog to learn more about Shopify tips, dropshipping guides, tricks and checklists, and e-commerce in general.
If you enjoyed and learned something from this post, you can get me updates for free!
I send out email newsletters about new blog posts, tips, and tricks to help you grow your dropshipping business, new YouTube videos to give you more insights into the e-commerce market, and much more.
If you enjoyed reading this, you could also join my Facebook group. Thank you for reading how to make money dropshipping online from the comfort of your home.
Click here to Join My Facebook Mastermind Group