A list of 20 A Must-Have Dropshipping Mindsets For Beginners
For starters, we'll explore the one most pivotal aspect of the dropshipping process that you have autonomy over-your mindset.So if you want to venture into this e-commerce business model,here is amust have a dropshipping mindsets you must adapt before digging into this field.
In the words of Albert Einstein, "The only source of knowledge is experience."
You are not required to go through what he went through. You can learn more by drawing on the lessons of others. You can also stand on the shoulders taller than you. As a bonus, this post includes a ladder to support you in reaching the right shoulders.
You need to understand a lot about dropshipping to succeed, so let's look at some of the most salient things. We'll also talk about how to adjust your mindset so that you're ready for success.
Work; the Hard Part
There are stories of people who rose from rags to riches and became wealthy overnight. They may try to sell you "one simple trick," which is the basic strategy that has made them a lot of money.
It would help if you recognized that this is not true.
It's hard for us since we live in a society that values rapid success. We adore it because it is not required to perform any tasks.
Isn't it annoying that we constantly see and hear stories of people who climbed to fame and money overnight?
Most entrepreneurs must go through a slow and sometimes painful process every day. This is something that no one brings up.
In truth, there is no such thing as a magic shake that can help you lose inches around your waist. There isn't an asleep cycle that you can follow to add more hours to your day.
Furthermore, there is no "trick" that will flood your store with orders and make you a millionaire overnight while you sleep.
Take this example. It took a long time for Harry Coleman's business to grow into a multibillion-dollar colossus.
He advises entrepreneurs to be patient and not let all the talk about making money fool them into thinking they're not doing well enough.
When you see screenshots of people making $10,000 per day but you're only making $100, it's easy to wonder, "Why are they so successful while I'm not?"
It will, however, happen. This is a marathon, not a sprint. You'll get there; all you have to do is keep moving. If you do not let them intimidate you or inspire you, it will happen.
You can't get around it. It takes work to accomplish your dreams in life, even success.
People that work hard and learn are the best at what they do; thus, they will succeed. You're guaranteed to succeed if you have all of the necessary tools in your toolbox and work hard.
So consider the following:
Can I keep going even when I'm angry or tired?
Do I have faith in myself, the process, and the tools?
Do I have the guts to send emails to a small number of people or create content for a Facebook page that just a handful of my friends like?
Is there anything I can do to improve my site and brand even if I don't make a sale?
Will I get up an hour earlier or forgo lunch to work on my dream?
If you answered yes, this post would educate you on how to be successful!
But don't forget: it won't happen right away.
You should approach your project with courage, humility, and patience. However, you will continue to fail as long as you push your business because failure is a necessary part of the growth process.
However, as time passes, you will begin to look forward to failure since it will provide you with opportunities to learn.
You will be successful if you do this.
Traits Of Growth Mindset
People with a growth mindset exhibit a number of characteristics that distinguish them from others.
Yes, we all have bad days. It's okay if you need to cry a good deal of tears. I can assure you I've been there before.
In other words, how you view the big picture might have a major impact on how well you do in the long run.
For example, are you in a poor mindset every day of the week? Is it hard for you at first to deal with even minor issues? Instead of focusing on what didn't work out, you should appreciate your triumphs.
The following are five characteristics of people with a growth mindset: Try to work on these things every day to assist your new dropshipping business. It may surprise you how much it affects your mental health and relationships.
Thinking ahead
Every day, they think about advancement and expansion. Important things or minor problems don't slow them down. Consider what you could have done if you hadn't.
Successful growth entrepreneurs lead with a positive mindset, looking for methods to grow and delegating or eliminating the rest.
What difference will this make in my ability to achieve my objectives?
1. Pay attention.
Negative-thinking Entrepreneurs prioritize their business over all other endeavors; thus, they prioritize it first. New projects or the biggest internet gimmick of the week don't divert their attention. Instead, they put their energies into achieving a single aim.
It is a sign of success when store owners complete their tasks. They will not accept half-good work. If they don't maintain their promise or attain their goal, they've squandered a lot of time and energy.
3. Positivity
Successful entrepreneurs who have a positive mindset are always optimistic.
Some people are constantly thinking negative thoughts, but these entrepreneurs are careful not to let them get the best of them. Instead, it refers to the negativity that originates within their brains and stems from others.
They know that, while they may not have the necessary abilities to run a dropshipping business right now, they are intelligent enough (and eager) to learn.
The most important thing that negative thinkers understand is distinguishing between an impediment and a dead end. Facebook targeting can be challenging to grasp at first. Customer complaints, of course, can make you feel horrible and exhausted. However, these are not catastrophic circumstances that will invariably fail. These are just things to deal with; they will not constantly fail.
4. Realism
Think this: mindsets aren't lies. These aren't tools for convincing you of lies. The most important thing to find in mind when searching for successful ecommerce entrepreneurs is a realistic mindset.
Don't do Ecommerce if you want to make money fast. It's profitable, but it's not a fast track to fortune and fame, as I have stated.
You may think that creating and updating a website is hard. To market your store, build your brand, and satisfy your consumers, you must pay attention, be dedicated, and work hard.
Many entrepreneurs start dropshipping with the mindset that "if you build it, they will come." However, this is not always the case, and many people are disappointed by this.
5. Action
You don't have to wait for the "perfect opportunity" to run a successful store.
You can think about the perfect domain name for a while, but don't sweat the minor stuff if it doesn't come to you straight away. Even when it comes to important things like marketing plans, they don't have to be filled out before you begin.
It is critical for store owners to understand that their store and processes will never be perfect, but this does not prevent them from performing their best work! Instead, they make different use of what they have. The most important thing is to get started and maintain momentum. Of course, you can always make it later, so don't be frightened to start now.
When you should be learning something and then putting it into practice, you do more than you should. So don't expect to know EverythingEverything because, in reality, you will never know everything.
Resourcefulness Over Resources
Being resourceful is far more valuable than having a lot of money or resources. As per Gallup's survey, 84 percent of entrepreneurs who wish to start a business do not do so because they value the comfort of a stable income.
The majority of people believe they don't have enough money to get started.
It isn't easy to start a new business or work on a new project if you do not have enough money to get started. So, how many of them did you abandon because they would have required you to incur significant debt or wait for years to make money?
Money is a major concern, and without it, you can't achieve anything.
But it's merely a resource, not a dead end.
All you can do is come up with your resources. This is known as being resourceful, and it is the most critical skill you can develop as a novice dropshipper.
Let's go over some of the strategies you can implement to improve your ecommerce business.
Make Do With What You've Got.
Make the best of what you have. I used to watch the TV show MacGyver as a kid. It was about a smart secret agent who could make bombs and other things out of string, duct tape, and a tile cleaner.
A man in a challenging circumstance could escape and save the day using only what he had on hand and his creativity.
As the owner of an ecommerce store, you must be your own MacGyver. When faced with a problem, ask yourself, "What tools do I already have that I can utilize to solve my problem?"
Communities of Store Owners
Join networks of other store owners and interact with them. There are a lot of new dropshippers who are experiencing the same problems as you. It's typically simple to solve a problem by reaching out to someone who has been there before, such as a buddy.
You can join a few or all groups listed on this page. Talk to other dropshippers a lot before asking for assistance.
You Don't Know Everything Everything
Acknowledge that you don't know Everything about anyything.
If you are having difficulty or confused with something, you have not yet learned it. However, before you can figure out how to solve a problem, you must first find where you lack knowledge and skill.
This can be very hard for people like me. However, once you accept that you can grow, avenues open for you to become stronger, quicker, and more innovative (instead of just frustrated and exhausted).
Seek Help from Others
Fall back on others for support. It makes a difference if you need to seek assistance from someone else to solve a problem. This is especially vital if you hire an assistant or someone to work on a project for you. If you're paying for them, you should use them as much as possible.
Let people know when you have a problem and don't be scared to do so. Even if you don't think they can assist, everyone you meet should know what you're going through.
Tell them if you're having difficulty with something and need their assistance. I have no idea where a good idea comes from or where it might lead you.
Solve the problem
Solve today's problem, not tomorrow's. When you're experiencing an issue, don't consider how your business will do in the future. When you reduce your problems to their most essential components, you'll find that they're far smaller than they appear.
There is no need to build solutions for a million-dollar business. I don't believe you've arrived yet. You won't be there for long, either.
Instead, focus on creating things that solve existing problems rather than creating new ones. For example, if you want to get 100K subscribers in the next few days, you don't need a top-of-the-line email marketing solution right now. That costs a lot of money and takes a long time.
For the time being, use some free tools to get your system up and running, then progress to more premium tools. You don't have to think about your 100,000 subscribers until you get them.
Self-care
Take care of your health. Things will go awry if you don't take care of yourself.
There's a good chance you'll be writing product descriptions or troubleshooting a PayPal issue at 3 a.m. This is true even if you're beginning a side business.
Do something for yourself at least once a day to evade burnout and crash. Here are some pointers on how to do so.
Talk to People In Person.
Interact with People in Real Life. People who dislike being alone might get lonely even though they dislike being alone. If you isolate yourself from people for an extended period, you may get worried or sad. In the long run, loneliness can lead to heart disease and cancer.
You might be able to retain your sanity if you work a full-time job during the day. In other words, if you conduct most of your work online, put yourself in situations where you can meet new people.
You might take your laptop to a coworking space or a coffee shop, or you could consider attending entrepreneur meet-ups.
Get Enough Sleep
Make an effort to get enough sleep. You may wish to work through the night to get more work done. The quality of that work will be suspect. Because you aren't getting enough sleep, you lose your capacity to think creatively and make sound decisions. In other words, you're more likely to make things that you'll have to rework anyway.
It would be wonderful to get seven to nine hours of unbroken sleep each day. This, in my opinion, is far easier said than done. While this isn't always possible, keep it in mind so you can squeeze it in whenever you can.
Reward Yourself
Remember to reward yourself for your efforts. It may be strange to reward yourself before launching a business. Aren't you supposed to get anything in return?
Our modest achievements should still be recognized, even if we do them all by ourselves since we need to feel happy about them. Don't go on insane adventures, but give yourself a high five when you achieve a major goal (a minor goal that contributes to your main goal). What makes you happy? Eat something good, watch a movie, or drink some beer.
And don't work every weekend or holiday.
Those extra hours will feel like "extra time if you can get ahead." Then, if you don't pause to celebrate anything, your entire life will be a long workday. It'll make you insane in the end.
Read Also:
Don't Be Debt-ridden.
It's nearly inevitable that you'll spend money to grow your business. You don't need a lot of money to start a dropshipping business, but there will be expenses such as tools, software, ads, and so on.
Debt does a lot more to you than only slowing down your growth. However, you can experience stress and many physical health problems when lonely.
It's good not to put too much money into your business until you take some out, especially if you need the money to live. But, as a general guideline, do not spend money you cannot afford to lose.
Cultivate a Positive Workplace
A pleasant work environment will make your job easier.
Living in dark, cramped, and unappealing settings can be detrimental to your mental health. You don't need a big, sophisticated office with expensive furnishings and a view of the ocean, but it's good to work in a place you enjoy.
A plant, an extra lamp, or a family photo can make your work more peaceful and enjoyable.
Small Request
Kindly share it with your friends. Especially the ones you believe need this information. Sign Up Now and Get your first 3 months for only $1 monthly.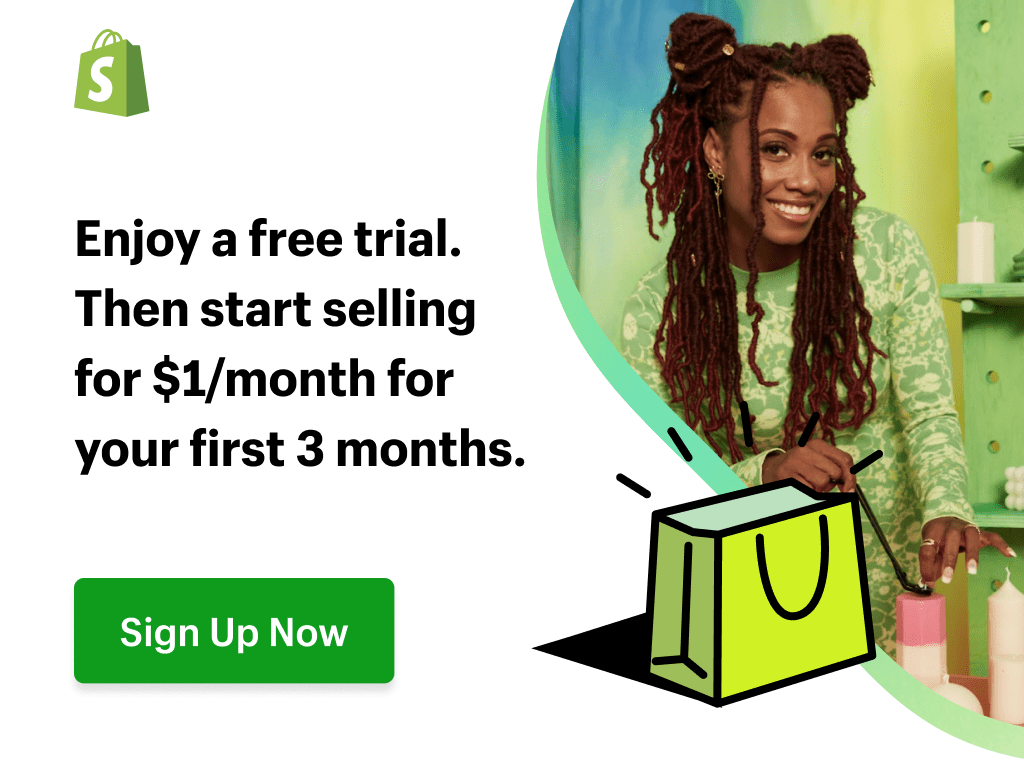 Sharing this information with others can make a huge difference. You may ask why.
Well, the truth is, my main aim is to provide the best information about drop shipping for both beginners and experienced dropshippers.
And I plan to continue doing so for as long as I can.
I would also like to thank those who support my work by reading and sharing my content.
Trust me, when you take your time to share, it will greatly help me and others who need this information.
Here are some great suggestions:
Pin it
Share it on another blog.
Share on Facebook (Share it with friends and even on Facebook groups)
Tweet it
Stumble it
This will only take a few seconds of your time, and I would appreciate it.
I appreciate you a lot. Thank you!
Join my Shopify dropshipping group mastermind and follow my blog to learn more about Shopify tips, dropshipping guides, tricks and checklists, and e-commerce in general.
If you enjoyed and learned something from this post, you can get me updates for free!
I send out email newsletters about new blog posts, tips, and tricks to help you grow your dropshipping business, new YouTube videos to give you more insights into the e-commerce market, and much more.
If you enjoyed reading this, you could also join my Facebook group. Thank you for reading how to make money dropshipping online from the comfort of your home.
Click here to Join My Facebook Mastermind Group