Are Dropshippers Entrepreneurs? (Similarities & Differences 101)
Have you ever asked yourself the question 'Are Dropshippers Entrepreneurs?' Well, you are not alone, read on.
Dropshippers are people who operate online stores and are responsible for managing inventory, processing orders, and shipping products to customers.
Dropshippers are also responsible for marketing and promoting their businesses.
Many dropshippers are entrepreneurs who have started their businesses. Others work for larger companies that operate dropship programs. Either way, dropshippers play a vital role in the ecommerce industry.
There are many benefits to being a dropshipper. First, it is a relatively easy business to start. There is no need to invest in inventory or maintain a warehouse.
They can also run their businesses from anywhere in the world. Additionally, dropshipping allows entrepreneurs to start businesses with very little capital.
Dropshipping is that it is a low-risk business model. However, since dropshippers do not need to purchase inventory upfront, they can test different products and markets without high costs.
Dropshipping business is a flexible business model that can be adapted to changing market conditions.
Some challenges come with drop shipping. For example, it can be challenging to build a brand and stand out from the competition. However, dropshippers also have less control over their inventory and shipping process than other businesses.
Overall, dropshipping is a great way to start an online business. It is a low-risk and flexible business model that can be adapted to changing market conditions.
There are a few things that dropshippers need to be successful:
A niche: Dropshippers need to find a niche market to sell to. They can't be everything to everyone, so they need to focus on a specific group of people.
A supplier: Dropshippers need to find a reliable supplier who can provide them with reasonably priced products.
A platform: Dropshippers need to create an online store where they can list their products for sale. Shopify is a popular platform for dropshippers.
The Qualities of dropshippers
When it comes to dropshipping, certain qualities make a great supplier.
Below, we'll discuss some of the qualities of dropshippers that you should look for when choosing a supplier for your business.
1. Reliable – A great dropshipper is reliable and can be counted on to deliver orders promptly and accurately.
2. Competitive Pricing – Your dropshipper should offer competitive pricing on their products to be successful.
3. Good Communication – It'sIt's important to communicate with your dropshipper to avoid any potential issues with your orders.
4. Wide Selection of Products – A wide selection of products allows you to offer a variety of items to your customers.
5. Flexible Shipping Options – Flexible shipping options allow you to offer your customers the shipping method that best suits their needs.
By keeping these qualities in mind, you can find an excellent dropshipper for your business.
The Qualities of entrepreneurs?
Many qualities make up a successful entrepreneur. Some of the most important attributes include:
Identifying opportunities: A good entrepreneur is always on the lookout for new opportunities. They are quick to spot potential new markets or trends and have the vision to see how they can take advantage of them.
Being risk-friendly: Entrepreneurs are not afraid of taking risks; they know that sometimes you have to take chances to succeed.
Being passionate: A successful entrepreneur is passionate about their business and product or service. They believe in what they are doing, and they are motivated to make it a success.
Being persistent: Entrepreneurs are not deterred by setbacks or failures and are willing to keep going until they achieve their goals.
Being resourceful: A good entrepreneur knows how to make the most of what they have. They are creative and innovative in finding ways to get things done.
Do dropshippers have the drive to succeed?
Yes, dropshippers have the drive to succeed. They are always looking for new products and ways to reach their customers.
Dropshippers are also willing to work hard to get their businesses off the ground. One of the biggest challenges for any business is getting started.
It takes a lot of time and effort to get a new business. Dropshippers are willing to put in the work to make their businesses successful.
Another challenge that businesses face is marketing. It cannot be easy to reach potential customers and get them interested in your products.
Dropshippers are always looking for new ways to market their products and reach more people.it can overcome these challenges and succeed. They have the drive and determination to make their businesses work.
With hard work and dedication, dropshippers can achieve their goals and build successful businesses.
Are dropshippers Entrepreneurs creative?
Dropshipping Entrepreneurs are creative and come up with new products and ideas for Dropship. They Dropship from home, so they have a lot of time to Dropship, some of them Dropship for a living.
Dropshipping Entrepreneurs don't Dropship for a living, and for fun. They are Dropshippers because they enjoy Dropshipping, which is a hobby.
Dropshipping Entrepreneurs are creative because they have to be. They Dropship to make money and need to Dropship to pay their bills.
So, they need to come up with new ideas for Dropship.
Dropshipping takes a lot of time and effort. So, creative dropshipping entrepreneurs usually have to Dropship for a living. They can't Dropship for fun because they don't have the time.
Are dropshippers risk-takers?
Dropshippers are often thought of as risk-takers. After all, they're constantly trying new products and strategies to find the perfect mix for their business.
But what many people don't realize is that dropshipping is a very low-risk business model.
There are a few reasons for this:
First, dropshippers only order products from their suppliers after already selling the product to their customers.
It means that there's no risk of being stuck with unsold inventory.
Second, because dropshippers work with multiple suppliers, they can always switch to another supplier if they're not happy with the quality or price of the products they're currently getting.
Dropshippers can start their business with minimal money upfront. You can launch a successful dropshipping business with just a few hundred dollars in start-up capital.
So while dropshippers may constantly be trying new things, they're doing so in a very low-risk way.
And that's one of the reasons why dropshipping is such a great business model for entrepreneurs.
Conclusion
Dropshippers have many of the same qualities as traditional entrepreneurs, including creativity, risk-taking, and a drive to succeed.
They are entrepreneurs because they are constantly looking for new niche markets to sell to and new suppliers to source their products from.
They also need to market their products effectively and run their business efficiently. If you're thinking of starting a dropshipping business, make sure you have what it takes to succeed.
However, there are some key differences between the two groups.
For one, dropshippers are often more reliant on technology and the internet than traditional entrepreneurs.
They also tend to be less capital-intensive and have shorter time horizons. Overall, though, dropshippers are a type of entrepreneur and share many of the same characteristics.
While dropshippers are often thought of as a new type of entrepreneur, they share many qualities with traditional entrepreneurs. Both groups are driven by a desire to succeed and are willing to take risks.
Small Request
Kindly share it with your friends. Especially the ones you believe need this information. Sign Up Now and Get your first 3 months for only $1 monthly.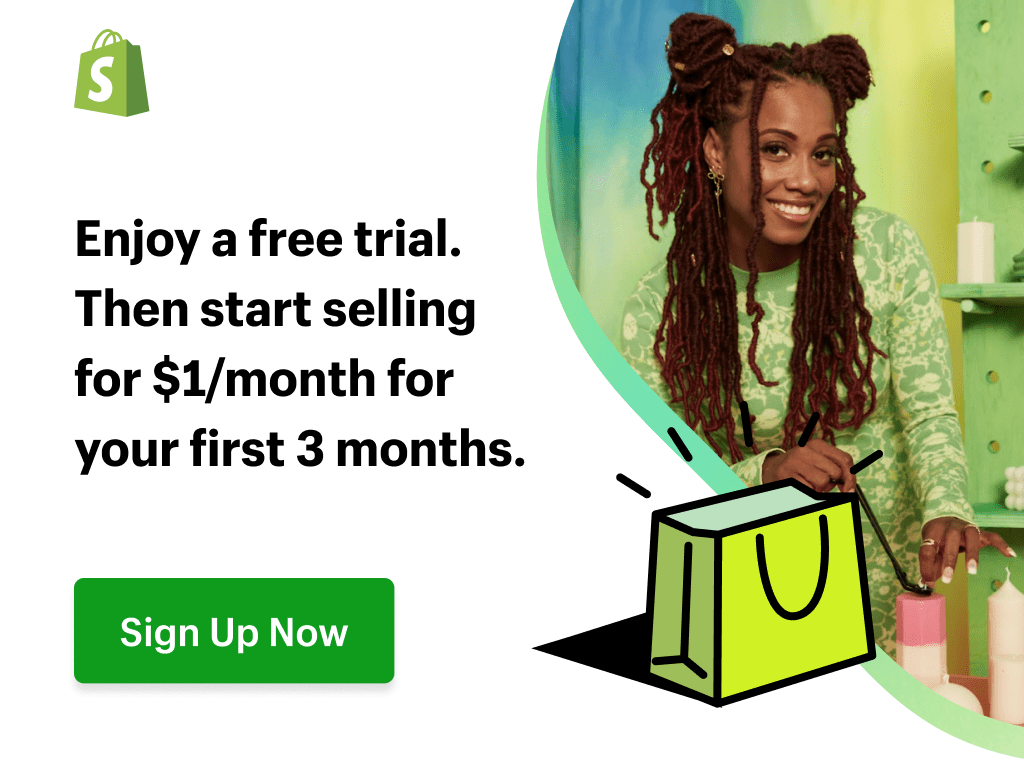 Sharing this information with others can make a huge difference. You may ask why.
Well, the truth is, my main aim is to provide the best information about drop shipping for both beginners and experienced dropshippers.
And I plan to continue doing so for as long as I can.
I would also like to thank those who support my work by reading and sharing my content.
Trust me, when you take your time to share, it will greatly help me and others who need this information.
Here are some great suggestions:
Pin it
Share it on another blog.
Share on Facebook (Share it with friends and even on Facebook groups)
Tweet it
Stumble it
This will only take a few seconds of your time, and I would appreciate it.
I appreciate you a lot. Thank you!
Join my Shopify dropshipping group mastermind and follow my blog to learn more about Shopify tips, dropshipping guides, tricks and checklists, and e-commerce in general.
If you enjoyed and learned something from this post, you can get me updates for free!
I send out email newsletters about new blog posts, tips, and tricks to help you grow your dropshipping business, new YouTube videos to give you more insights into the e-commerce market, and much more.
If you enjoyed reading this, you could also join my Facebook group. Thank you for reading how to make money dropshipping online from the comfort of your home.
Click here to Join My Facebook Mastermind Group