Dropshipping Startup Budget For Shopify Store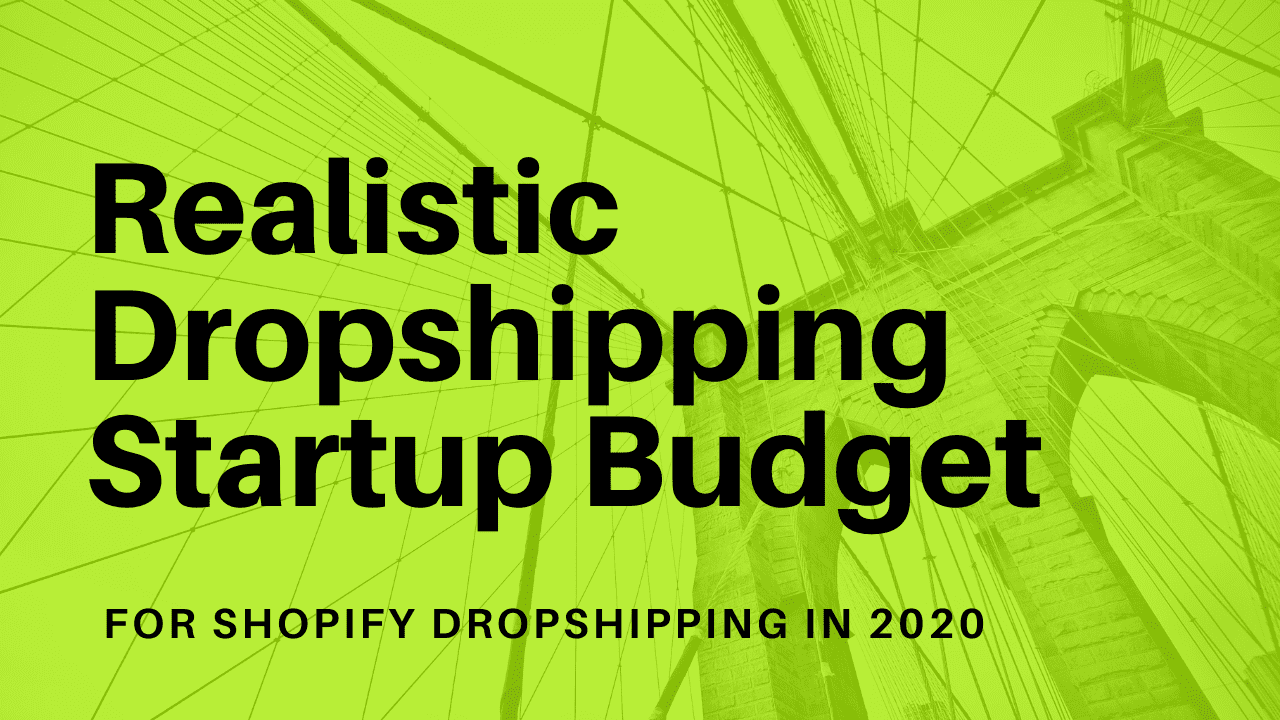 In this write-up, we'll share a realistic Dropshipping Startup Budget for starting a dropshipping store.
These numbers come from successful dropshippers who shared their startup costs with me.
It's noteworthy that the dropshippers didn't have identical budgets; it's precisely why I interviewed them.
I needed to understand what new dropshippers could do with a lot or just a little bit of money.
In this post, you'll find an itemized list of startup costs and insights into how much you should spend to reach your eCommerce goals ready to crunch the budgeting numbers?
Let's roll and learn more about Dropshipping Startup Budget one needs to start and run a successful dropshipping business.
The question at hand is, "how much does it cost to start a dropshipping business?"
Let's make it clear that there's no right answer. Dropshippers have different goals, and as such, those goals require different budgets.
If you intend to quit your job and live off drop shipping, get this, prepare to budget big.
But if you look just to make 100 additional bucks a month, your budget can be much more modest, and different entrepreneurs have lots of different ways and plans for achieving them.
Today we'll train our eyes on the more modest budget, put it another way, we'll discuss the bare minimum budget for getting started with drop shipping.
Here at Dropshippingit.com, we urge that you use this budget if you don't want to break the bank but wish a shot at spiking up sales.
So, what makes for a bare minimum drop shipping budget? Well, hang in there, we're about lift the lid on cost items blow by blow as follows.
Shopify Store
The Shopify store is the first cost item. Shopify is an online platform; it's the most popular e-commerce platform around.
You can create a website for your eCommerce store and accept payments from customers from across the globe on this platform.
This eCommerce platform offers you a 14-day free trial window opportunity to start using Shopify.
However, you'll not make a fortune Dropshipping inside the two weeks, I mean that must sit pretty with you first, right?
That said, once your two-week trial ends, the actual cost here will include the Shopify monthly charge that fee is $29.99 a month.
I know you're saying, "but that's cost cover for the store, what about the drop shipping part of the equation?" Well, in comes our second cost item, Oberlo dropshipping app.
Oberlo
The Oberlo as a platform helps you find great products to sell online, then import them to your Shopify store, and set your prices.
When a customer purchases from you, the supplier directly ships the products to your customer without you handling the inventory or shipping process.
Oberlo makes dropshipping such a low-risk business model for new entrepreneurs since you'll never have to deal with carrying an inventory.
The good news, and this is ideal for first-time drop shippers is that Oberlo is a free plan forever.
Oberlo provides you access to all its functionalities together with its excellent customer service.
You'll only pay for Oberlo once you go past the monthly 50 sales mark, up until then, you won't pay a dime.
With Oberlo being free, that keeps our bare-bones drop shipping business budget at $29.99 a month up to this point.
Its my hope you learning what you need when it comes to getting your Dropshipping Startup Budget in order before you start dropshipping business.
Domain Name
The domain name comes right on the heels of Oberlo as our third item cost.
Trustworthy eCommerce businesses all have one thing in common; they've their-own domain names.
You need to look the part; you must earn customers' trust because it's this way you can make sales.
Although when launching Shopify offers you a free myshopify domain name, but to strengthen your brand & legitimize your business in the eyes of customers, it's best you just get your domain name.
Through Shopify, you can buy a custom domain at only $14 annually, let's add that to our budget, what do we've?
You can as well connect an existing domain name to shopify igf you dont want to incur the $14 on shopify.
You can use cheaper domain name providers like namecheap which charges $9-$10 per year.
Courtesy of Shopify, we've got an online store in place. Oberlo makes it easy to find and sell products, and now we also have a professional domain name, and so our budget is about-give 50 bucks, not bad for a slick store.
So, what do we spend our money on?
Successful 7-figure dropshippers asserts that it's unnecessary to spend your money on custom photos, logos, and website design. And that assertion is correct.
It's pointless spending your money on custom photos, logos, and website design, while Shopify can take care of all that. Through burst, you can find and use impressive stock pictures for free of charge.
Whereas hatchful allows you to create a custom logo in minutes, You can check out both burst and Hatchful.
Still reading Dropshipping Startup Budget ? well,lets debunk it further.
Sample products
Once you've got a domain name, the cost of sample products forms the next item of expense. In your budget, this item cost is exceptionally high.
Dropshipping is phenomenal, and it's precisely because you don't have to carry any inventory of the merchandise.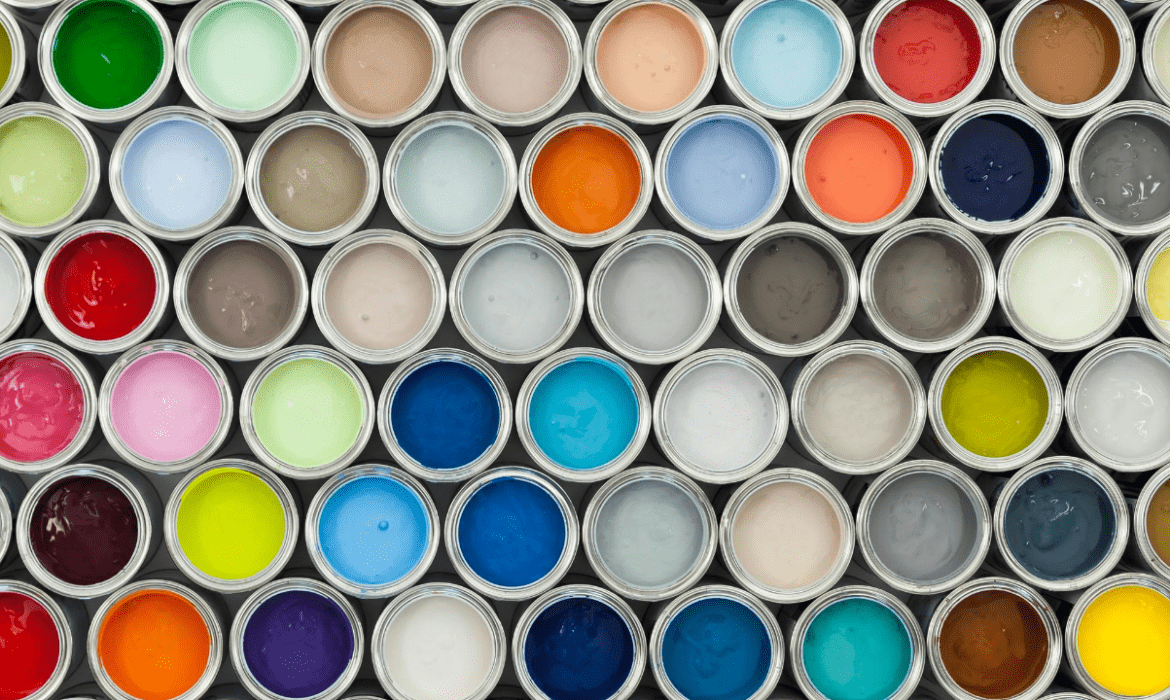 You don't control the quality of the items you sell; neither do you control the packaging and not even the shipment times.
You must order sample products as a way for one; you'll experience the customer journey first-hand and also because you get to inspect suppliers.
If you can draw satisfaction from the packaging, shipment times, and the product quality, it's highly probable that your customers will experience the same.
If not, you can leverage Oberlo to contact the supplier to address your concerns. Better still, find other products other suppliers to sell.
The cost of your products will determine the amount that you set aside for order sample products.
Suppose every one of your product costs says about $20, and you proceed to order samples for five products, then we're looking at precisely 100 dollars.
At this juncture, let's get back to our tally to set up a dropshipping business that now looks like this:
Shopify online store $29.99 a month,
Oberlo forever free plan,
Premium domain name 14 bucks a year and sample products 100 dollars and you've got a cumulative total of $143.99.
So, now our startup bill looks slightly shy of one hundred and fifty dollars.
On what would you expect drop shippers to spend their money next?
The next point will answer this question.
Shopify Apps
The next cost item on our budget is apps. Look at apps as you'd bells, whistles, and turbo boosters for your store.
The apps can help you run your store with more efficiency as well as drive sales.
The good news is that the Shopify app store packs lots of apps, and all it takes is a click on a button to install any of the choices.
With some of the apps going free of charge, and other apps charging a premium monthly fee, below, we've outlined a couple of the more popular apps for dropshippers for consideration.
The apps are as follows:
Cross-selling and Upselling: we'd recommend:
Cross-sell ($19.99/month)
Cart convert ($19/month)
Boost Sales ($30/month).
Bulk pricing: consider installing
Bulk Discounts & Sales Scheduled ($18.95/month),
Quantity Breaks ($16.99/month)
Discount Pricing ($19.99-$89.99/month).
Exit Intent: for Exit Intent apps, we'd recommend that you consider installing:
Exit Intent & Messenger Popups $29/months),
Spin-a-Sale ($9.99/month)
Wheelio ($14.92/month).
Much as neither of these apps are must-haves, it's worthwhile having them.
The amount you spend on apps compares to sample product expenditure, expenditure on apps hinges on your store, and objectives.
But for the sake of our budget here, let's set aside $19 to spend on various apps now our budget looks like:
Shopify online store $29.99 a month,
Oberlo forever free plan, domain name 14 bucks a year,
sample products 100 dollars and apps $19, and you've got a cumulative total of $162.99.
Dropshipping Startup Budget : Marketing
Marketing is such a biggie as it forms the bulk of the expense of our budget; it's here you'll make a substantial investment for your dropshipping business.
And Matisse, founder of artsy wall marketing words of wisdom, echoes the same.
And so Matisse holds that you ought to commit the lion's share of your startup budget into marketing.
Though there isn't a specific price tag on marketing, we'll have to hypothesize to get a better mental picture of how much you'll need to spend in an eCommerce.
We'll place the average global conversion rate in the range 2% to 4% for our computation's sake, let's ascribe it at 2%.
This conversion rate means, for instance, should you drive 400 people to your store, expect eight of them to make purchases (400*2%=8).
But how do you draw 400 people to your store? Marketing.
Facebook makes for one of the most compelling marketing channels for dropshippers. That be the case; it's worth looking at the cost of driving 400 visitors to your store from Facebook.
Facebook ads, on average, poses a click-through rate that points to 0.9 percent.
For our math calculation, let's round that off to one percent (1%). In other words, to drive 400 people to your store, you'll need your ad to reach 40 000 eyeballs.
Adstage, a marketing software provider report puts the average cost per thousand impressions at 12.45 percent (12.45%), again to make the math easier, let's round it off to 12.50 percent (12.50%).
With this equation, we can work to reach the forty thousand people on Facebook in the US alongside the price.
The equation involves we first divide the total impressions we target 40,000 eyeballs by a thousand (40000/1000) since the cost per thousand impressions is the industry's norm.
Therefore, that leaves us with 40.
We then multiply 12.50%, the average cost per impression by 40 by the result we get a total price of 500 for Facebook advertising.
(40 x 12.50%)= $500 Ad Spend = 8 Sales.
A recap, to make eight sales, we'll need to reach 40 000 people and drive 400 people to our store.
Now, let's add this figure to our working tally:
Shopify online store $29.99 a month,
Oberlo forever free plan,
A premium domain name 14 bucks a year,
Sample products 100 bucks and apps $19,
Marketing 500 dollars, and a cumulative startup total cost for a dropshipping business of $662.99.
And you'll be right to ask why incur $500 just to make eight sales?
You can't break even this way.
However, in reality, most dropshippers who rake in six-figure do not also expect to make eight sales the first time they invest in marketing.
Instead, they look to study what their customers' interests, they want to analyze the data and determine the products to market and which audiences to target with and which ads they'll employ.
These kinds of stats offer insights that make marketing costs go down vis-à-vis conversions go up over time.
To start drop shipping, you must become a constant learner. You must also ask yourself whether you are ready, able & willing to invest these startup costs.
And also, are you enthusiastic about investing your time in learning the ropes of dropshipping?
If so, the mega opportunity that comes with dropshipping can virtually change your life's fortunes.
We have introduced lots of figures in this article, but we're glad we can put them in context and perspective.
Dropshipping Startup Budget Summary
Shopify Online store: $22.99/month
Oberlo free plan: $0
Domain name: $14/year
Sample products: $100
Apps: $19
Marketing: $500
Total $662.99
Share with us in comments & let's know your thoughts on this Dropshipping Startup Budget. Is it realistic?
Too expensive? Or Too low? Feel free to also share with us your startup budget.
We'll get back at you. A small request from us just before you bounce, if you find the article valuable, kindly give it a like and hit the share, and from here till next time, learn often, market better and sell more.