Discover The Newly Facebook Shops Platform
As most businesses are trying to establish a strong presence online, Facebook has decided to unleash a new feature known as the Facebook Shops to try and help new and existing businesses reach out to their audiences worldwide.
Times have changed, and if you're running a business without having a digital presence, you might be missing out on a huge opportunity. Almost every business nowadays is moving their presence online and trying to strengthen their online brand to ensure they not only have a good reputation but also reach out to people globally and increase their revenue effectively.
That is why the Facebook Shops feature is going to be a game-changer, are investing in features across their apps that help to inspire people to shop and make it easier for people to buy and sell online.
Facebook has always been connecting people to what they love, from connecting friends and families to businesses, brands, and products. For years, a lot of people have used Facebook apps to sell and buy stuff. Thanks to Facebook, the reality of selling with much ease will come true due to the upcoming Facebook Shops feature.
The primary goal of Facebook is to provide people with somewhere they can experience the joy of being able to shop compared to the chore of buying products. Facebook wants to help small businesses adapt and make it easier for people to shop or discover things they might be interested in buying.
Read Also: Exclusive Facebook Ads To Increasing Your Conversion (2021)
Currently, many small businesses are struggling due to the ongoing COVID-19 pandemic situation, and many stores have closed while others have completely gone out of business.
Other companies are looking to come online, and Facebook's goal is to help make their experience as seamless as possible and empower them by using their apps to connect with their customers.
That is why the launch of Facebook Shops and other features is going to be a game-changer through enabling businesses to operate efficiently and easily reach potential customers.
What It's All About
The Facebook Shops feature is a mobile-first shopping experience that allows businesses to easily create online stores on the platform as well as Instagram for free.
The Shops feature lets you select the items you want to feature and the merchandise with product collections. You can also tell your brand story with fonts that you can easily customize with colors.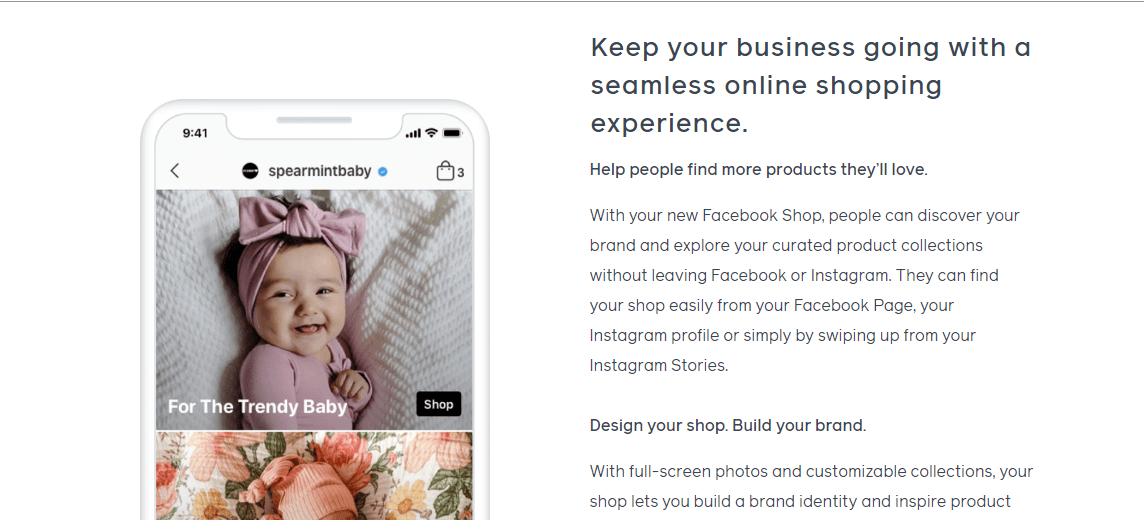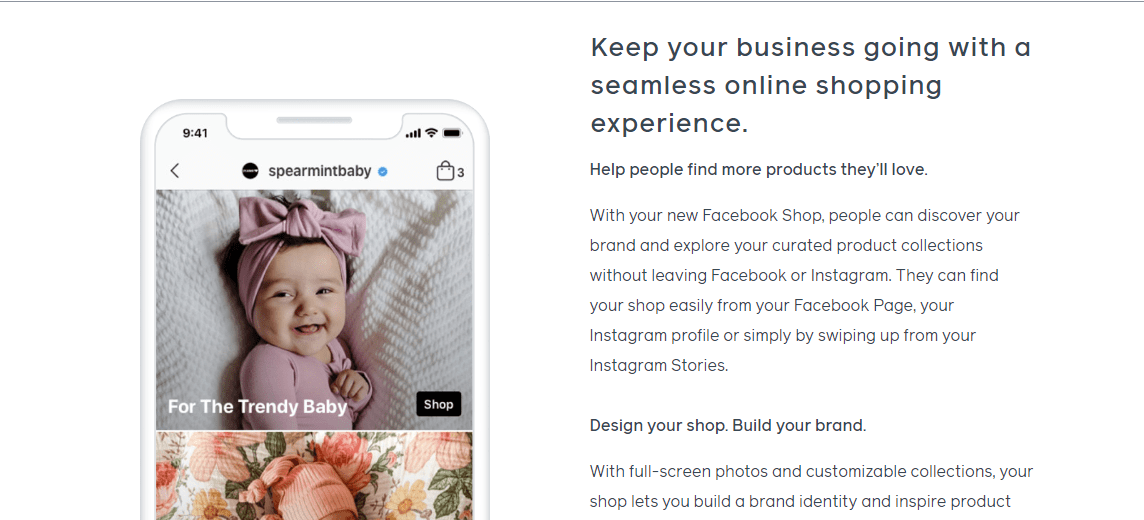 In Facebook Shops, you will also be able to connect with customers through WhatsApp, Instagram, or Messenger directly to answer their questions and provide the best support.
The good news about Facebook Shops is that they are working with other platforms such as Shopify, WooCommerce, CedCommerce, BigCommerce, Feedonomics, Advisor, Cafe24, and Tienda Nube to provide small businesses with the best support to grow and reach more customers.
The organizations that Facebook plans to work with providing powerful tools to help entrepreneurs start and run online businesses and move online to reach more customers.
Read Also: Discover Top 7 Websites To Make $100 Per Day In 2021
Facebook plans to help small businesses to build and grow their shops while still using other commerce tools.
What's more, Facebook plans to add more features and applications such as Instagram Shop, loyalty programs, and live shopping features to help people shop and discover what they love and want to buy.
Features of Facebook Shops
Facebook Shops comes with a lot of convenient features that are bound to help any business succeed. Check out some of the features that they provide.


1. It Enables People to Find Products They Love Easily
With the new Facebook Shops, people can easily find products they love, discover what they would like to buy from various brands, and explore curated product collections without the need to leave Facebook or Instagram.
That means people can easily find your shop from your Facebook page or Instagram profile or simply swipe up from your stories on Instagram.
2. It Helps You to Easily Design Your Shop and Builds Your Brand
With Facebook Shops, you can easily design your shop and build your brand without much strain. You can upload full-screen photos and customized collections. By doing so, you can create a brand identity and inspire the discovery of your products on both Facebook and Instagram.
3. Easy to Manage Your Digital Storefront
With Facebook Shops, you can easily manage your digital storefront from one place. It provides you with shared collections across the Facebook and Instagram platforms to help you offer customers a shopping experience that is unified in all their apps. The good news is that if you make any change to a shared collection, it goes live on your shop and in the apps that you're using.
4. Reach People Globally
The good thing about Facebook Shops feature is that you can easily reach people globally. Online shoppers around the world easily and quickly access your shop, see the various items you are selling from your Facebook Page and Instagram profile, or from your Instagram stories that you may have shared. This provides you with an opportunity to reach potential customers worldwide and increase your sales and revenue.
In the future, Facebook plans to make this feature even more seamless; in that, you'll be able to view the shop of a business and make purchases immediately through WhatsApp, Instagram Direct, and Messenger.
With Facebook Shops, it will be easier to manage your business and even move your company operations online without straining too much trying to figure out how you can run an online store. Facebook Shops is what small businesses need to grow their digital brands and reach potential customers.
When it comes to running an online business, you need to find the right tools and platforms to help you navigate that conveniently. Therefore, when you consider moving your business online, you need to ensure you use the right tools and Facebook Shops to ease the process and make it worthwhile.
Why Facebook Shops Feature is Unique
Without a doubt, Facebook Shops will revolutionize the way people shop for products and how businesses can run their operations online. Facebook Shops is convenient because it integrates with other commerce platforms to make business operations more comfortable and provide efficient customer support.
When someone purchases your Facebook shop, you will receive the delivery and contact information.
However, when someone searches a business shop on Facebook, they will get insights about the business, performance, and traffic. Yet, information that personally identifies you won't be shared with the public, which is good.
Facebook Shops make it easier for businesses to set up an online presence, and customers can access your business faster. Creating your shop is free and straightforward, plus you are the one who gets to select the products you want to feature in your shop.
More features are being integrated for the future, like live shopping and Instagram Shops, to make it easier for customers to shop.
Instagram Shop
Instagram Shop is another feature that will be integrated with Facebook Shops to make it easier for businesses to market their products on the Instagram platform as well. It is also a new place for customers to discover brands and ideal products.
Facebook is introducing Instagram Shop to help customers shop easily by browsing through thousands of collections from various brands online. Buyers will also have the ability to filter products by category and purchase what they love.
Later on in the year, Facebook plans to add a new shop tab right in the navigation bar to help customers reach Instagram Shop in one tap. This is not only helpful for buyers but also brands that may want to share images and videos of their products on Instagram.
Live Shopping
Live shopping has been made more accessible, thanks to Facebook Shops. For years, people have been utilizing live video on Facebook apps to show customers their products. The good news is that now Facebook is making it easier for people to shop for products in real-time without much strain.
Sellers, creators, and other brands will now be able to tag products right from their Facebook shop before they go live and the products will be shown at the bottom of the video for people to tap quickly and learn more about them or even make a purchase.
Facebook is starting to test on businesses on their platform and Instagram, which means they plan to roll this feature out in the coming months.
Connection of Loyalty Programs to Your Facebook Account
Another fascinating feature that will be rolled out shortly is the connection of loyalty programs to one's Facebook account. Facebook is currently testing ways to make it easier for people to earn rewards with businesses that they love by enabling them to connect their loyalty programs, such as the points program from your local restaurant to your Facebook account.
What's more, you will be able to see and keep track of your earned points and the rewards. Facebook is also exploring ways to enable small businesses to create, manage, and surface their loyalty programs on Facebook Shops.
As mentioned earlier, Facebook will work with partners in the eCommerce industry to help businesses operate smoothly and efficiently. The tools provided help to relieve the pressure that small businesses are currently facing due to the COVID-19 pandemic.
Your Facebook Page shop and Instagram Profile Shop will convert to a shop automatically. However, you need to wait for a Facebook email notification that tells you that you can use Facebook Shops.
Provides a Unified Presence on both Instagram and Facebook
The good thing about Facebook Shops is that it comes with shop customization features that make it worthwhile. It provides unified features across both platforms and enables you to market your brand effectively to people across the globe.
Choosing a platform requires you to know how to use it efficiently. Luckily, even if you are a beginner or planning to move your business brand online, you won't have a hard time trying to set things up and run your operations perfectly.
Everything has been made more accessible, and setting up Facebook Shops is free, making it even more convenient and cost-effective.
Not only is it a user-friendly platform for everyone, but you'll also find it easier to scale your business in the long term once you start operating and running things well since you won't be overloaded with too much technical work and inefficiency to handle various things on your online business.
The world is changing, and moving your business online provides you with an excellent opportunity to help you achieve online success. The only thing you need to keep in mind is to ensure you do everything right to avoid any regrets.
Personalization
Facebook Shops also enable personalization of buyers; in that, potential buyers can get personalized information depending on what they search online and their preferences. Therefore, the feature allows you to easily connect to your target audience conveniently and close more sales.
The personalization option allows you to easily reach out to the customers of your niche and increase your sales in the right manner.
Read Also: Discover 25 Alternatives To Running Paid Ads That Boost Traffic By 438%
With this feature, small businesses can reach potential customers faster compared to the traditional ways, thereby enabling you to scale your business more quickly.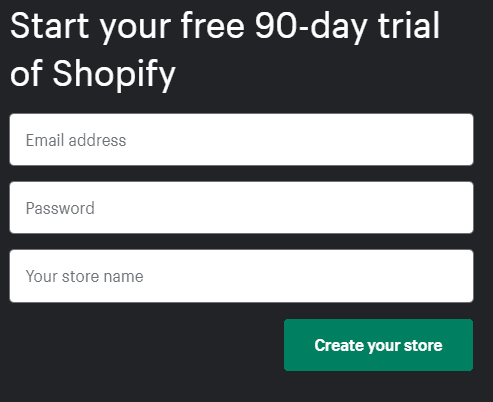 Facebook is committed to small businesses, and they plan to continue exploring new ways to support these businesses and enable them to succeed well. The eCommerce sector requires the right approach because if you do it wrong, you might fail and regret it in the long run.
Luckily, Facebook is trying to change that and help both small and large businesses succeed efficiently without having to strain too much to find their target audience or provide the best user experience for potential clients.
Facebook Shops :The Bottom Line
Judging by the new feature called Facebook Shops, it is clear that the platform is trying to revolutionize the eCommerce sector and make it easier for small businesses to succeed in the right manner.
Therefore, it wouldn't be such a bad idea trying to implement this feature on your online business and see how it works out.
Small Request
Did you enjoy this post? Kindly share it with your friends. Especially, the ones you believe really need this information.
Sharing this information with others can make a huge difference. You may ask why?
Well, the truth is, my main aim is to provide the best information pertaining to drop shipping for both beginners and experienced dropshippers.
And I plan to continue doing so for as long as I can.
I would also like to thank those who support the work I do through reading my content and sharing.
Trust me, when you take your time and share it will help a lot not only for me, but also other people who may really be in need of this information.
Here are some great suggestions:
Pin it
Share it on another blog
Share on Facebook (Share it with friends and even on Facebook groups)
Tweet it
Stumble it
This will only take a few seconds of your time and I would really appreciate.
I appreciate you a lot. Thank you!
Join my Shopify dropshipping group mastermind and follow my blog to learn more about Shopify tips, dropshipping guides, dropshipping tricks and checklists, and e-commerce in general.
If you enjoyed and learned something from this post, you can get updates from me, free of charge!
I send out email newsletters about new posts published on the blog, tips, and tricks to help you grow your dropshipping business, as well as new YouTube videos to give you more insights about the e-commerce market, and much more.
Click The Image To Join My Facebook Mastermind Group