25 Alternatives To Running Paid Ads For Ecommerce
One of the secrets of most successful small businesses is running paid ads as part of their business promotion strategy.
In my dropshipping business, running paid ads plays a major role in conversion. One can choose either to go the long but natural way of getting sales e.g. doing SEO which yields results after 2-6 months, or decide to use money in running paid ads to achieve quick results in terms of sales.
The cost of entry is good products, but it brings you more money, especially when you promote your business. Unfortunately, most business owners fail to promote their companies using running paid ads. 
They believe it will be costly and time-consuming, promoting the "if you build it, they will come" mentality. That, however, could not be any way further from the truth.
Much promotional advice recommends spending money on Facebook, Instagram, or Google ads. However, you cannot put all your eggs in one basket—diversification is essential to avoid diminishing returns over time.
You must lay the groundwork for your online presence and concentrate on getting in front of the right people as quickly and efficiently as possible.
This well-researched guide will walk you through a few effective, accessible, and low-cost ways to promote your business through paid ads, complete with examples and resources to get you started immediately.
Promote and grow your business. 
How to Practically promote your business on social media
Improving your digital marketing game
How to promote your business locally
low-cost and free ways to promote your business online
Business promotion FAQ
Ways to easily promote your business online for free or at a low cost
Business promotion entails more than just posting images on social media or purchasing advertisements. It is a method for achieving measurable success in your business.
Here are some free ways to promote your business and increase traffic and sales to your store:
Guest post on blogs
Get product reviews
Do an expert roundup
Find affiliates to promote your business
Get included in gift guides
Invest in an infographic
Get press coverage
Start email marketing
Get found in Google Search
Free traffic—
For new websites, free traffic (as opposed to running paid ads from things like purchased ads) is often challenging. You can start blogging to promote your business and drive traffic, but it will take time to see results.
While building your audience, guest posting allows you to get in front of someone else's. It only drives traffic back to your website but also helps with SEO.
Running Paid Ads : Guest post on blogs
Find and connect with Pro bloggers who have the audience you want. Offer to write a guest post web content for their blog that their readers will enjoy. If the topic you write about isn't also relevant to your business, it won't generate any traffic.
Get product reviews
Having your product reviewed can help raise awareness and drive sales; instead of waiting for someone to review your product, launch a blogger outreach campaign to get things started.
Contact relevant, engaged bloggers and offer them new products for free in exchange for an honest review. If you have a good product, they will love it and tell everyone about it.
This is one of the most effective alternatives to spending money running paid ads for your online store or business.
Do an expert roundup.
While blogging is an excellent way to drive traffic back to your store, it can be time-consuming. It is especially true if you don't feel very knowledgeable about a topic you need to write about or are uncomfortable writing in general. One solution is to seek contributions from other bloggers or experts.
Seek out subject matter experts and ask them to contribute ideas to your blog posts, such as a tip, recipe, or story. Then, make a list of all the responses you received. 
You'll provide great content from relevant experts to your audience, and the contributors will want to share the article with their readers, increasing your reach.
Find affiliates to promote your business.
If you want to promote your business a step further without running paid ads, get more people to advertise your product and consider launching an affiliate program.
Like referral programs, affiliate marketing incentivizes others to drive traffic to your business by offering a commission on every sale.
Take, for example, BarkBox. Many famous dog Instagram accounts, such as @henrysworldtoday, will have a BarkBox affiliate code in their bio.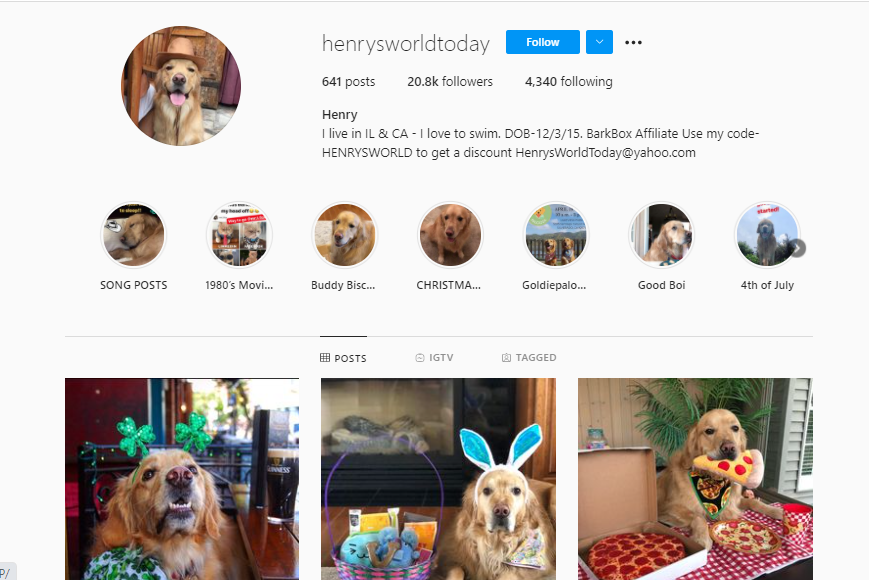 Finding your first affiliates can be difficult if your brand is not well-known. To get the ball rolling, use an outreach campaign to find and recruit your first few affiliates.
Get included in gift guides.
A gift guide is a list of recommended products or gift ideas typically centered on a holiday (such as Christmas) or a person (like your mum or dad).
If you've ever surfed the web for gift ideas, you've probably come across several gift guides, such as The New York Times' Valentine's Day gift guide.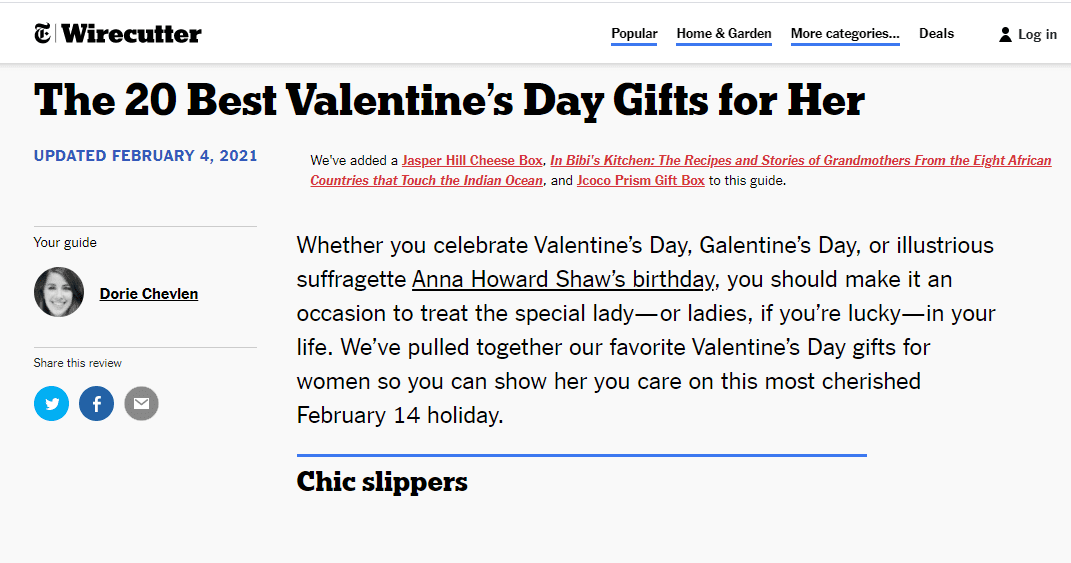 Having your product featured in the proper gift guides can promote your business and boost sales, plus good traffic to your website.
On the other hand, inclusion in these guides does not happen by chance and necessitates some effort.
Business owners and marketers often lobby for their products to be included. Make contact with gift guide publishers and request that your product be included. Gift cards are a brilliant idea for store owners who don't have money to run paid ads, especially when starting a dropshipping business.
Invest in an infographic.
Investing in a professional and well-designed infographic is one way to promote your business and potentially build backlinks, which are advantageous to SEO.
The price of high-quality infographics varies greatly depending on what you need and the skill level of the person you hire, but the investment can be well worth it.
Do you require a concept for an infographic? Visually is an excellent place to get ideas. Once you've decided on an idea, research it and identify the points covered in the infographic.
You can also give this outline to a professional designer as direction for what you want the infographic to cover (or use it as a guideline for yourself if you're going the DIY route, in which case tools like Canva or Piktochart are helpful).
Assume you sell bicycles and related equipment. You could make an infographic about the environmental benefits of bicycling.
Some points or figures you could include in the infographic include how much a daily commute saves fuel emissions and compares the number of car owners and bike owners. 
That message not only speaks to your customer base, but it is also compelling enough that many blogs out there and even news sites may want to feature and link to it.
Some of the apps needed to assist some of these alternatives to run paid ads require a monthly subscription; hence you may spend some cash.
Get press coverage
Instead of hiring a public relations firm, take charge of your publicity. Put it out there if you have a great story or an exciting product that people will want to write about!
Contact bloggers and journalists who cover businesses like yours and let them know what you're up to.
Public relations is free and gets you in front of an audience you might not have reached otherwise. Some of my demographic is men 45–50 years old, and neither they nor their wives are on Instagram.
While most writers are swamped with requests, they always look for a good story.
To maximize your chances of success, ensure you approach the right outlets (don't ask a tech writer to cover your clothing line, for example) and provide them with a convincing story.
When marketing a new business, press coverage is an excellent way to get your name out there.
Mercedes explains how she was able to obtain free coverage for her nine-month-old brand:
"I compiled a press list, wrote a strong email and press deck, and began reaching out." It's usually a two-part email tailored to the journalist's beat, with the first presenting my brand and the second move is by pitching some ideas that would be good for our audiences."
Mercedes' pitching was successful: she received "a few hits," but "the Globe and Mail was by far the most meaningful and largest publication" from which to obtain fabric.
PR assisted in driving 50 sales in three days, resulting in a significant increase in new business for the new business owner. If one can master PR, it can save a big deal from running paid ads. PR is very effective with the right publication.
Running Paid Ads: Start email marketing
Email marketing is an excellent way to attract and retain customers as a small business. You will ask potential customers to sign up for an email list on your social media accounts or eCommerce store.
With an average return of $42 for every dollar invested, an email marketing service is one of the cost-effective ways to advertise a new company.
After they sign in, you can give them ads, product releases, or content to create a partnership and increase sales. Brands like Cat Caboodle use email to welcome new customers: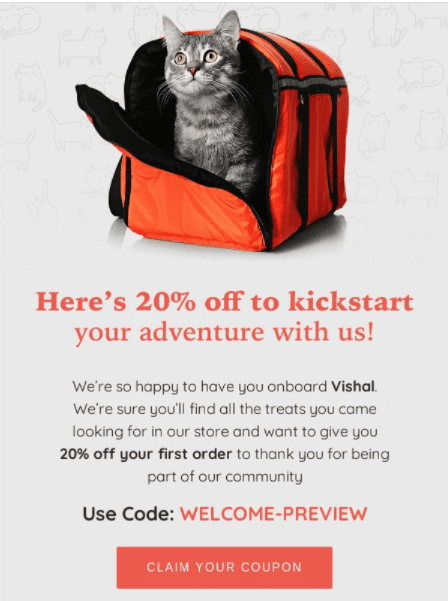 What's the best part?
You can set up automated email marketing campaigns to send messages on your behalf. It's a huge help for small business owners who don't have much time or money to devote to marketing.
Get found in Google Search.
Search engine optimization (SEO) is also one of the most effective methods for promoting your business, increasing traffic and sales over time when promoting your online business.
According to research, search engine results in pages account for 35% of total traffic and 33% of online business revenue.
The goal is to reach position one so customers find your brand first when searching for a specific keyword.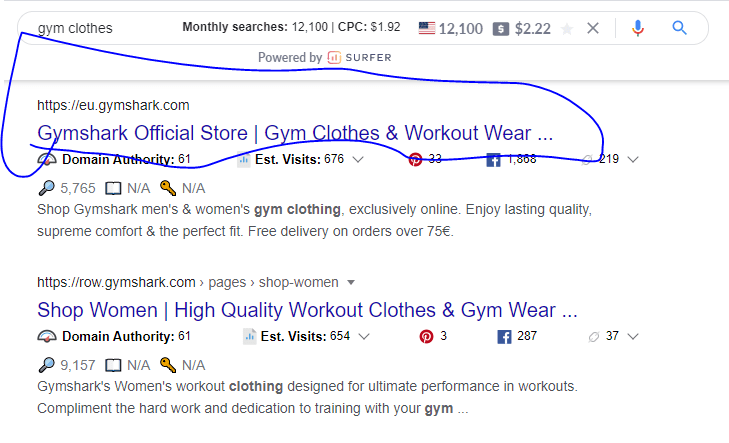 These customers are referred to as "high-intent," meaning they are likelier to buy your products than people who see an advertisement or find you on social media. 
The issue is that small businesses frequently lack the time and resources to perform search engine optimization.
What's the advantage? Executing the fundamentals is sufficient to put you ahead of your competitors. When you spend time curating your content and doing in-depth keyword research and competition analysis, running paid ads wouldn't be something you can consider.
How to easily promote your business on social media
It's no longer a secret that using social media to market your business is smart. But what are the most effective marketing strategies? Examine the following list:
Get on TikTok
Start a YouTube channel
Ask Instagram influencers to promote your product
Post compelling content frequently
Automate word-of-mouth with social reviews
Create micro-content for social feeds
Host a Twitter chat with your audience
Make it easy to share your products
Be active on the right #hashtags
Create quizzes and other interactive content
Enable Shopping on Instagram
Test out retargeting ads
Get on TikTok
You've probably heard of TikTok by now. According to the most recent TikTok statistics, the social media platform has more than 689 million monthly users worldwide.
It has been downloaded practically over two billion times from the App Store and Google Play. 
It is also the simplest way to reach younger demographics such as millennials and Generation Z.
Why should you join the bandwagon?
TikTok, whether you have 10 or 10,000 followers, uses a proprietary discovery algorithm to help your videos go viral.
It helps businesses to upscale their social media presence and accelerate their growth. SendAFriend, for example, grew to $5 million in two years thanks to its TikTok marketing strategy. TikTok is an excellent tool for raising brand awareness.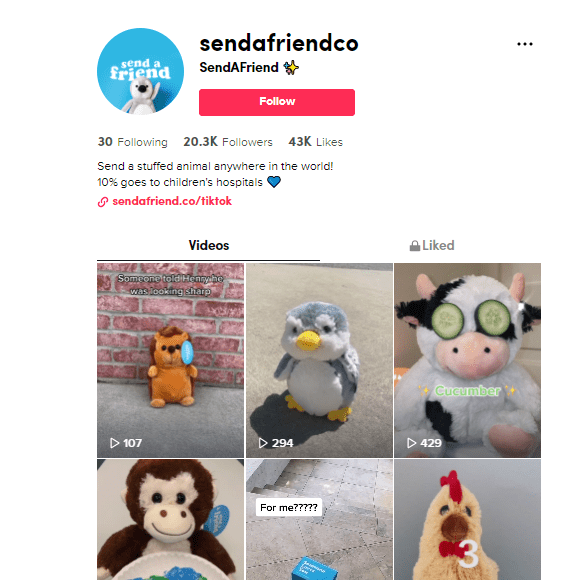 On the other hand, a short link-in-bio feature that directs viewers to a landing page can drive sales. It also comes with free advertising features like AR filters and lenses to help you promote your business online in a fun and interactive way. Would you consider using Tiktok instead of running paid ads for your business?
Start a YouTube channel.
Did you know that YouTube users watch over one billion hours of website content daily? However, only 9% of companies advertise themselves on YouTube. YouTube is a great marketing tool for you to build on as it continues to evolve and attract more users.
A YouTube channel can be beneficial:
Increase your audience's trust.
Encourage participation and loyalty.
Expand your social media presence.
Increase traffic to your website.
Engaging video content is excellent for attracting new customers and retaining existing ones. A basic YouTube marketing strategy can help you showcase your brand's identity and connect with your supposed target audience in a new and exciting way.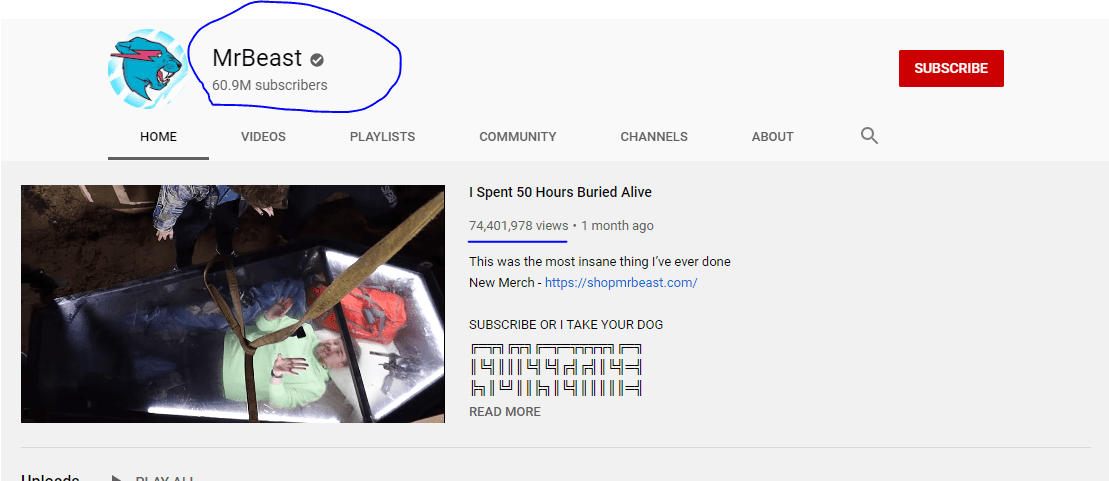 Ask Instagram influencers to promote your product.
You don't always have to write a guest post or solicit product reviews. A simple Instagram mention can go a long way when you find the right fit for your brand.
It is especially true for clothing, where a single word or stylish photo can significantly increase sales. 
Whether they have a blog or not, connect with Instagram influencers and use an outreach campaign to arrange sponsored posts.
Look for Instagrammers with large followings who would be interested in your product and ask them to feature it in a photo. Ensure you have your personal Instagram account set up so they can tag you.
Post compelling content frequently.
Posting content on social media regularly is critical if you want to grow your social following over time. According to research, audiences respond differently depending on the frequency you post, so test to determine the best cadence for your brand. 
You can also contrast your posting frequency and engagement rates with your competitors. 
You can post different kinds of content on platforms like Instagram throughout the day. @kyliecosmetics publishes a variety of single-image rods, Reels, and IGTV content.
It shares a mix of product-related and user-generated content to keep followers interested and engaged.
Numerous companies have investigated the optimal number of times to post on each channel, and it is essential to note the potential appetite of users on each platform.
However, as consultant Jay Baer points out, your daily or weekly cadence is insignificant compared to having a marketing plan and a process to create compelling posts consistently. There are no "neutral" reactions, so don't post it if it's not good.
Hootsuite and Buffer are two helpful marketing tools for scheduling future posts. You can use them to schedule posts and track engagement metrics for your social networks by integrating them with your browser and dozens of other apps.
Automate word-of-mouth with social reviews
Using product feedback and testimonials to gain loyalty and insight into the products is a great way to increase online sales.
Yotpo is a Shopify review app that allows customers to leave feedback after purchasing. You would not have to notify customers manually because the process is automated.
Connect your company's social media accounts and post feedback directly to your sites. These reviews add new content to your site and help drive traffic from social media to your site, increasing online sales.
Create micro-content for social feeds.
Consider the context in which the majority of users browse social media. Perhaps they are using a mobile device during their commute, taking a quick mental break at their desk at work, or passing the time while waiting for their show to resume after the commercials.
These specified examples have one thing in common: social media users are constantly scrolling between activities. As a result, bite-sized content is an effective way to engage your audience.
This social media marketing strategy works exceptionally well on platforms designed for quick interactions, such as Snapchat.
As an example, suppose you sell soccer-related products. You published an article on your blog titled "7 Training Exercises to Improve Your Soccer Skills."
The content is then repurposed into seven pieces of micro-content for use on social media, one for each exercise. That would be far more effective than cramming an entire article into a much smaller social media experience.
Host a Twitter chat with your audience.
Engagement is essential for any online community to thrive. Hosting a weekly Twitter chat is an excellent way to promote your business, increase your Twitter following, and boost online sales. 
You can either enter an existing Twitter chat or create your own. Co-hosting helps you tap into an established audience while hosting on your own will require more marketing work.
Others in the space will eventually join in, and your brand will gradually establish itself as an authority in the field.
Choose a Twitter chat-related hashtag and invite your followers to use it in their tweets. It aids in branding, familiarizes those who want to engage in the practice, and allows you to check the chat for content and recaps later.
Make it easy to share your products.
Social sharing buttons are essential to growing the website's "virality," driving traffic, and increasing online sales. Make it easy for users to locate the buttons on popular social networks like Facebook, Twitter, and Pinterest. 
You might want buttons that fit the visual aesthetic of your shop, such as the ones Culture Kings uses on its product pages. To incorporate this social media marketing tip into your online store, consider using an app like Social Share Buttons and Popup, which has analytics and can help you improve positioning and layout.
Be active on the right #hashtags.
What role does a hashtag play in your marketing efforts? The hashtag has organized a large portion of social web-based conversations, making it simple to participate in discussions and events by posting under the hashtags relevant to your brand.
Hashtags can be used on posts in your feed or Instagram Stories, such as @havertysfurniture for National Turtle Day.
A top-notch social media monitoring app, such as Hootsuite, can help you locate, like, retweet, and respond to posts that contain multiple hashtags. You can use a platform like Hashtagify to find hashtags close to the ones you want.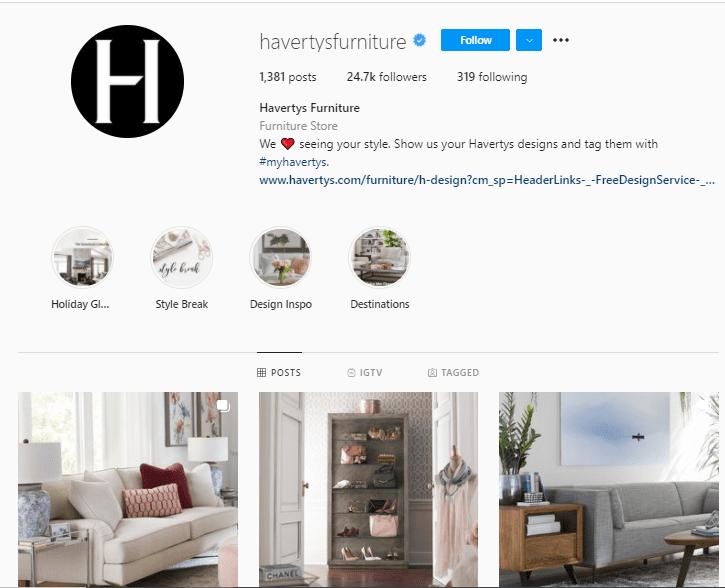 Take note not to apply the same hashtags across all platforms. The following are some standard best practices gleaned from different studies:
Tweets with a single well-placed hashtag receive more engagement than tweets with three or more hashtags. On the other hand, Instagram posts attract the most exposure when multiple hashtags, even ten or more, are used in a single message.
LinkedIn posts always do better with a maximum of five hashtags.
Facebook posts do better without hashtags.
If you are aware of an upcoming high-profile event, you can plan to ensure that you are ready to participate—the more precise, the better. 
Try live-tweeting or reporting high-profile events and commenting on what celebrities wear, for example, if you are a fashion brand. The majority of activities are followed by hashtags that you may follow. On the other hand, the trick to hijacking a hashtag is not to hijack it at all. 
Instead, strive to add value to the conversation regularly and substantively.
Create quizzes and other interactive material.
A quiz may have caused groans in the school. Quizzes, on the other hand, have made a significant comeback, thanks to Buzzfeed.
These types of interactive content perform exceptionally well on social media if they can entice quiz takers to display their results publicly.
To do so, create a quiz that tells people something about themselves or how much they know so they feel compelled to share it to reflect on themselves.
If you want to try making your own, I recommend Playbuzz, a free and simple tool for creating interactive content.
Enable Shopping on Instagram
Linking is one of the most challenging obstacles for brands on Instagram. And when the primary objective is to drive traffic and, eventually, sales, this can be a significant challenge.
Adding items to your Instagram posts and Stories is one way to promote your business and increase online sales.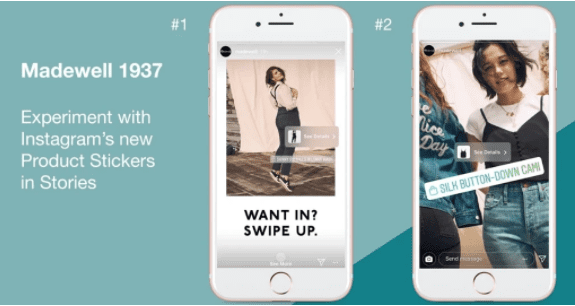 Look at this Madewell example to see how it works: You apply virtual "tags" to your product images (and stickers in your Instagram Stories).
Mobile users can then press on these tags to see how much a product costs and tap to learn more or buy it. It's one of the most natural ways to integrate Instagram and eCommerce.
Test out retargeting ads.
As it becomes increasingly difficult for business pages to gain organic attention in the News Feed, paid retargeted social media advertisements have become essential to many websites' marketing strategies.
You have more than enough strength to imagine who sees your content than being restricted to your current audience for organic efforts.
The best part and most interesting is that you can get started with as little as $50. You send advertisements to users who have previously visited your website when you use retargeted ads.
These ads can be tailored to their preferences based on their actions. Frank Body has created an example of a retargeted ad.
How to promote your business locally.
According to recent Shopify consumer trend data, more than half of North American buyers have changed how they will shop in the future. One notable trend has been supporting small and local businesses. Here's how you can benefit from it:
Create a Google My Business profile
Join local events
Offer local delivery
Get local press
Create a Google My Business profile
Google My Business is a simple listing tool that allows you to manage your presence across Google Search and Maps. It's the most effective way to promote your business on Google for free and reach out to potential customers.
"Google My Business provides amazing local businesses with a separate online presence in addition to their website," says Amy Falcione.
Big Picture Marketing, a local marketing agency, is founded by her. "The listing gives a succinct but thorough overview of what your company offers and who you are."
Using Google My Business, customers can quickly and easily learn a lot about your company. Amy also explains that many people use Google My Business to determine whether or not you are legitimate.
You can even give people a behind-the-scenes look at your company to build trust and credibility with potential customers. If someone decides to contact your company, they will find your contact information, website, and business address in the listing. People can easily visit you in person or online.
Join local events
A local event is any event that draws people from a specific geographic area. Local events where small businesses can promote themselves include artisan markets, craft shows, trade shows, and festivals. "Many local businesses are currently meeting online.
They're using live streams and online meetups to show off products and reach out to people at scale," Amy tells Shopify.
"However, as areas begin to reopen, we don't want to overlook the power of local in-person events." Local activities enable small business owners to meet customers one-on-one and establish personal connections. People can communicate with your goods by touching, feeling, and smelling them.
"Workshops and lectures are another way to promote your business locally," Amy says. "For example, if you own a candle company, you can hold local workshops to teach people how to make their candles. It's a great way to improve your community reputation and raise brand awareness."
Offer local delivery
People are increasingly purchasing from small businesses. According to our consumer trend data, nearly one-third of buyers purchased something online and had it delivered to their homes during the first three months of the pandemic. Offering local delivery is an ingenious way to capitalize on this trend.
Whenever a client orders something from your online shop, you can personally deliver it to their home. It is a thoughtful way to sell to concerned customers and is an alternative to traditional carrier shipping and in-store shopping.
Shopify data also shows that when independent retailers offer local delivery and pick up, online shoppers spend 23 percent more and have a 25 percent larger cart size.
Chris's Ice Cream, a local retailer, offers free local delivery with a minimum purchase order. Are you learning something new about these alternatives to running paid ads? Continue reading
Get local press
Obtaining local press coverage is another excellent way to promote your business locally. A free local news story can drive thousands of potential customers to your website or local shop. 
"Begin by making a press list of all the publications you want to be covered in," Amy advises, "then write your press release and pitch it to reporters.
" Make it simple for them by obtaining your quotes and statistics, as well as making your story sound newsworthy."
Amy suggests the following guidelines for writing a press release:
Avoid sounding pushy.
Concentrate on how your product benefits the community.
Mention whether or not you intend to hire locals.
Discuss the products you use that are sourced locally.
Press releases that emphasize community empowerment entice local reporters to cover your company. You'll also be able to capture your supposed audience's attention and interest in no time if you can secure local press.
Free: Press Release Template
To assist you in getting started or promoting your business, we created this template to assist you in structuring your story using a standard press release format. You can replace each component with your data and modify it to suit your needs.
Running Paid Ads: Improving your digital marketing game
There is no doubt that promoting your business or marketing your company is more than a nice-to-have.
As we approach 2021, businesses require low-cost and free marketing tactics to help them meet their business objectives, increase brand awareness, drive website traffic, or make sales.
You do not have to implement all 25 of these strategies immediately before promoting your business. Begin with one or two and see how they go.
Then, as you gain confidence, add more. It will ensure that your marketing efforts are focused and that your time and money are used well. 
Thanks for taking the time to read my list of running paid ads alternatives; if you have any other questions regarding these 25 alternatives to running paid ads, I would be more than glad to answer them below.
Small Request
Kindly share it with your friends. Especially the ones you believe need this information. Sign Up Now and Get your first 3 months for only $1 monthly.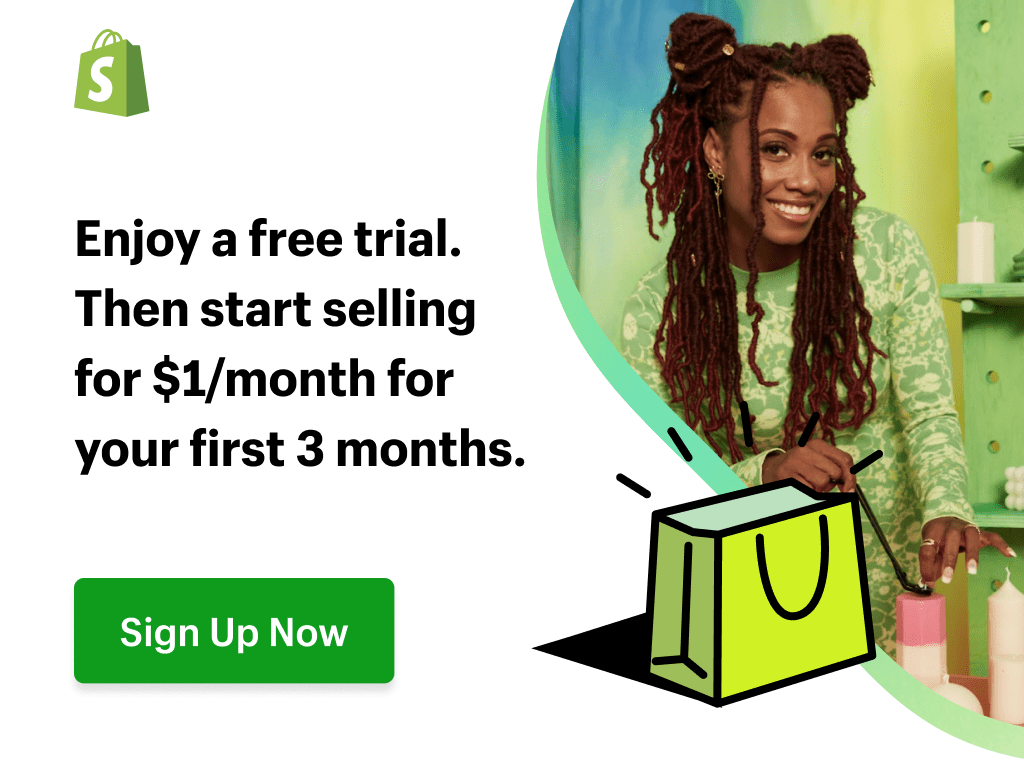 Sharing this information with others can make a huge difference. You may ask why.
Well, the truth is, my main aim is to provide the best information about drop shipping for both beginners and experienced dropshippers.
And I plan to continue doing so for as long as I can.
I would also like to thank those who support my work by reading and sharing my content.
Trust me, when you take your time to share, it will greatly help me and others who need this information.
Here are some great suggestions:
Pin it
Share it on another blog.
Share on Facebook (Share it with friends and even on Facebook groups)
Tweet it
Stumble it
This will only take a few seconds of your time, and I would appreciate it.
I appreciate you a lot. Thank you!
Join my Shopify dropshipping group mastermind and follow my blog to learn more about Shopify tips, dropshipping guides, tricks and checklists, and e-commerce in general.
If you enjoyed and learned something from this post, you can get me updates for free!
I send out email newsletters about new blog posts, tips, and tricks to help you grow your dropshipping business, new YouTube videos to give you more insights into the e-commerce market, and much more.
If you enjoyed reading this, you could also join my Facebook group. Thank you for reading how to make money dropshipping online from the comfort of your home.
Click here to Join My Facebook Mastermind Group